Victor Marie Hugo was a French author, poet, and playwright of the 19th century. He was arguably one of the most significant French Romantic writer of his time. In fact, he was at the forefront of the Romantic literary movement and known for his beautiful plays.
He was very much celebrated then and until now, his works are still relevant. Perhaps his most famous pieces are the novels Notre-Dame de Paris and Les Misérables—both having modern play, film, and TV show adaptations.
Early Life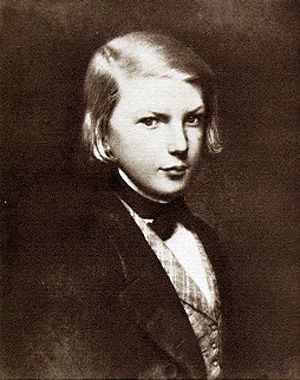 Victor lived in France when it was under Napoleon Bonaparte's rule.  He was born in Besançon, France on February 26th of 1802. He was the youngest son of Sophie Trébuchet and Joseph Léopold Sigisbert Hugo.
His brothers were Abel Joseph Hugo and Eugene Hugo. His father was a military officer—a major in the rank who would later rise to general. Due to his father's occupation, their family travelled frequently.
His father was in charge of three Spanish provinces and served as a governor in those places. They would travel from France, to Spain, to Italy, and back.
Later in his life, Victor mentioned that he enjoyed these family trips, recalling a six-month family trip from Paris, France to Naples, Italy.
Victor's early life was very chaotic. His parents had contrasting ideologies. Léopold was a free-thinking Republican and believed Napoleon to be a hero.
Sophie, on the other hand, was a Catholic Royalist and devoted herself to God and the monarchy. Sophie grew very tired of the constant travelling and of Leopold's principles.
She decided to stay in Paris with Victor and his brothers, and separated from Leopold. Sophie was able to strongly influence Victor's upbringing.
He was introduced to literature and started writing poetry. He was also given a Catholic Royalist education.
This influence showed in his earlier poems, which were heavily passionate towards the king and God. Later on, he would be disillusioned and would shift to Republicanism and free thought.
Works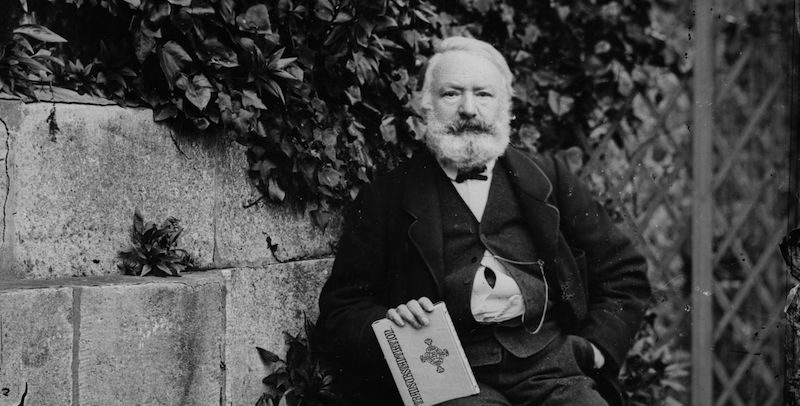 Hugo started making poems at an early age. In 1822, at the age of 20, he printed his first set of poetry called Odes et poésies diverses. Louis XVIII gave him pension because of this publication.
This gave him the opportunity to continue making poetry and other literary works. He published a second collection of works in 1826, titled Odes et ballades. He earned great fame and repute for having a natural mastery with words.
In line with Romanticism, the literary movement of that period, Hugo created works focused on emotion and individualism. He started publishing novels in 1823, after his marriage with Adèle Foucher in 1822.
His first novel was titled Han d'Islande. Between 1823 and 1840, he created more collections of poetry, published numerous novels, and wrote several plays. He became the figurehead of the Romantic literary movement in France.
His works eventually played around social injustice, misery, and immorality. His novels like Notre-Dame de Paris and Les Misérables presented these themes heavily. People were deeply attracted to his works for their vivid vulgarity.
Exile and Return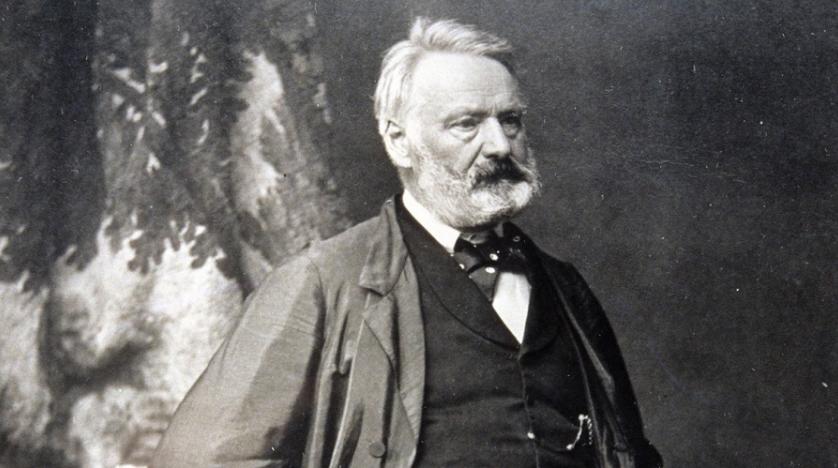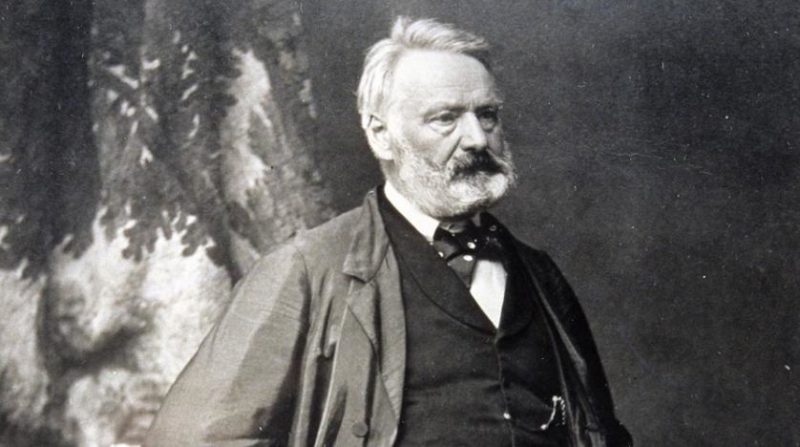 Hugo's success and popularity eventually led him to politics. In 1841, he became a member of the French Academy, a French council dedicated to French literature and language.
He became more and more engaged with political issues—he was vocal about his views against death penalty, and he advocated for free education and voting rights.
When Napoleon Bonaparte established a new constitution, Hugo was among those who voiced his opposition. He was exiled for his political views in 1851.
He left France and stayed in Guernsey where Hugo published two pamphlets to oppose Napoleon: Napoleon le Petit and Histoire d'un crime. The pamphlets ridiculed and criticized Napoleon III. As a result, they weren't allowed in France, although copies were still smuggled inside the country.
In 1859, Napoleon declared amnesty for those who were in exile, but Hugo would refuse to come back to France until Napoleon was overthrown. It was only in 1871, upon the establishment of the Third Republic, that Victor Hugo returned to France.
Later Years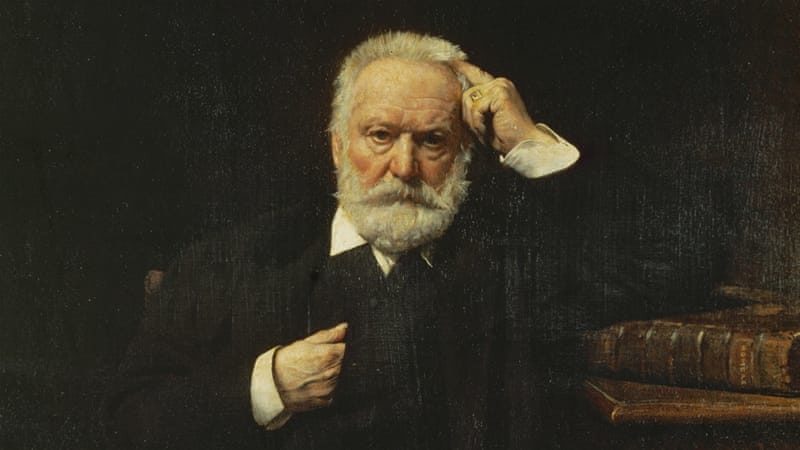 Upon his return, Hugo was hailed as a national hero. He believed in humanistic progress and was committed to politics in the remaining years of his life. Though he was able to join the senate, his methods were unorthodox and he achieved very little in the last phase of his political career.
Two days before his death, Hugo left a note saying "to love is to act." On May 22, 1885, Victor Hugo died of pneumonia at the age of 83. His death was mourned throughout France. He was considered a hero and a man who helped shape democracy in France.
Here are some quotes from Victor Marie Hugo—poet, author, playwright, and hero:
Victor Hugo Quotes
"The ideal and the beautiful are identical; the ideal corresponds to the idea, and beauty to form; hence idea and substance are cognate." – Victor Hugo
"What would be ugly in a garden constitutes beauty in a mountain." – Victor Hugo
"To love beauty is to see light." – Victor Hugo
"Dear God! how beauty varies in nature and art. In a woman the flesh must be like marble; in a statue the marble must be like flesh." – Victor Hugo
"Great perils have this beauty, that they bring to light the fraternity of strangers." – Victor Hugo
"I am a soul. I know well that what I shall render up to the grave is not myself. That which is myself will go elsewhere. Earth, thou art not my abyss!" – Victor Hugo
"Freedom in art, freedom in society, this is the double goal towards which all consistent and logical minds must strive." – Victor Hugo
"A great artist is a great man in a great child." – Victor Hugo
"To be perfectly happy it does not suffice to possess happiness, it is necessary to have deserved it." – Victor Hugo
"Doing nothing is happiness for children and misery for old men." – Victor Hugo
"Life's greatest happiness is to be convinced we are loved." – Victor Hugo
"The greatest happiness of life is the conviction that we are loved; loved for ourselves, or rather, loved in spite of ourselves." – Victor Hugo
"I don't mind what Congress does, as long as they don't do it in the streets and frighten the horses." – Victor Hugo
"A man is not idle because he is absorbed in thought. There is a visible labor and there is an invisible labor." – Victor Hugo
"Civil war? What does that mean? Is there any foreign war? Isn't every war fought between men, between brothers?" – Victor Hugo
"Sublime upon sublime scarcely presents a contrast, and we need a little rest from everything, even the beautiful." – Victor Hugo
"As a means of contrast with the sublime, the grotesque is, in our view, the richest source that nature can offer." – Victor Hugo
"Well, for us, in history where goodness is a rare pearl, he who was good almost takes precedence over he who was great." – Victor Hugo
"Jesus wept; Voltaire smiled. From that divine tear and from that human smile is derived the grace of present civilization." – Victor Hugo
"Mankind is not a circle with a single center but an ellipse with two focal points of which facts are one and ideas the other." – Victor Hugo
"Hell is an outrage on humanity. When you tell me that your deity made you in his image, I reply that he must have been very ugly." – Victor Hugo
"The little people must be sacred to the big ones, and it is from the rights of the weak that the duty of the strong is comprised." – Victor Hugo
"A creditor is worse than a slave-owner; for the master owns only your person, but a creditor owns your dignity, and can command it." – Victor Hugo
"Amnesty is as good for those who give it as for those who receive it. It has the admirable quality of bestowing mercy on both sides." – Victor Hugo
"Son, brother, father, lover, friend. There is room in the heart for all the affections, as there is room in heaven for all the stars." – Victor Hugo
"To give thanks in solitude is enough. Thanksgiving has wings and goes where it must go. Your prayer knows much more about it than you do." – Victor Hugo
"Strange to say, the luminous world is the invisible world; the luminous world is that which we do not see. Our eyes of flesh see only night." – Victor Hugo
"The omnipotence of evil has never resulted in anything but fruitless efforts. Our thoughts always escape from whoever tries to smother them." – Victor Hugo
"Be like the bird who, pausing in her flight awhile on boughs too slight, feels them give way beneath her, and yet sings, knowing she hath wings." – Victor Hugo
"Society is a republic. When an individual tries to lift themselves above others, they are dragged down by the mass, either by ridicule or slander." – Victor Hugo
"Architecture has recorded the great ideas of the human race. Not only every religious symbol, but every human thought has its page in that vast book." – Victor Hugo
"There have been in this century only one great man and one great thing: Napoleon and liberty. For want of the great man, let us have the great thing." – Victor Hugo
"The drama is complete poetry. The ode and the epic contain it only in germ; it contains both of them in a state of high development, and epitomizes both." – Victor Hugo
"There is no such thing as a little country. The greatness of a people is no more determined by their numbers than the greatness of a man is by his height." – Victor Hugo
"The brutalities of progress are called revolutions. When they are over we realize this: that the human race has been roughly handled, but that it has advanced." – Victor Hugo
"The three great problems of this century; the degradation of man in the proletariat, the subjection of women through hunger, the atrophy of the child by darkness." – Victor Hugo
"I am an intelligent river which has reflected successively all the banks before which it has flowed by meditating only on the images offered by those changing shores." – Victor Hugo
"One is not idle because one is absorbed. There is both visible and invisible labor. To contemplate is to toil, to think is to do. The crossed arms work, the clasped hands act. The eyes upturned to Heaven are an act of creation." – Victor Hugo
"How did it happen that their lips came together? How does it happen that birds sing, that snow melts, that the rose unfolds, that the dawn whitens behind the stark shapes of trees on the quivering summit of the hill? A kiss, and all was said." – Victor Hugo
"Short as life is, we make it still shorter by the careless waste of time." – Victor Hugo
"He, who every morning plans the transactions of the day, and follows that plan, carries a thread that will guide him through a labyrinth of the most busy life." – Victor Hugo
"It is from books that wise people derive consolation in the troubles of life." – Victor Hugo
"Concision in style, precision in thought, decision in life." – Victor Hugo
"Have courage for the great sorrows of life and patience for the small ones; and when you have laboriously accomplished your daily task, go to sleep in peace." – Victor Hugo
"Each man should frame life so that at some future hour fact and his dreaming meet." – Victor Hugo
"One sometimes says: 'He killed himself because he was bored with life.' One ought rather to say: 'He killed himself because he was bored by lack of life.'" – Victor Hugo
"Life is the flower for which love is the honey." – Victor Hugo
"The most powerful symptom of love is a tenderness which becomes at times almost insupportable." – Victor Hugo
"The first symptom of love in a young man is timidity; in a girl boldness." – Victor Hugo
"Try as you will, you cannot annihilate that eternal relic of the human heart, love." – Victor Hugo
"There are fathers who do not love their children; there is no grandfather who does not adore his grandson." – Victor Hugo
"To love another person is to see the face of God." – Victor Hugo
"To love is to act." – Victor Hugo
"I met in the street a very poor young man who was in love. His hat was old, his coat worn, his cloak was out at the elbows, the water passed through his shoes, – and the stars through his soul." – Victor Hugo
"I love all men who think, even those who think otherwise than myself." – Victor Hugo
"Love is a portion of the soul itself, and it is of the same nature as the celestial breathing of the atmosphere of paradise." – Victor Hugo
"The learned man knows that he is ignorant." – Victor Hugo
"Smallness in a great man seems smaller by its disproportion with all the rest." – Victor Hugo
"The wise man does not grow old, but ripens." – Victor Hugo
"When a man is out of sight, it is not too long before he is out of mind." – Victor Hugo
"Genius: the superhuman in man." – Victor Hugo
"Pain is as diverse as man. One suffers as one can." – Victor Hugo
"Blessed be Providence which has given to each his toy: the doll to the child, the child to the woman, the woman to the man, the man to the devil!" – Victor Hugo
"The mountains, the forest, and the sea, render men savage; they develop the fierce, but yet do not destroy the human." – Victor Hugo
"Men become accustomed to poison by degrees." – Victor Hugo
"Men like me are impossible until the day when they become necessary." – Victor Hugo
"Adversity makes men, and prosperity makes monsters." – Victor Hugo
"The animal is ignorant of the fact that he knows. The man is aware of the fact that he is ignorant." – Victor Hugo
"Whenever a man's friends begin to compliment him about looking young, he may be sure that they think he is growing old." – Victor Hugo
"When a woman is talking to you, listen to what she says with her eyes." – Victor Hugo
"No one knows like a woman how to say things which are at once gentle and deep." – Victor Hugo
"Nature has made a pebble and a female. The lapidary makes the diamond, and the lover makes the woman." – Victor Hugo
"It is often necessary to know how to obey a woman in order sometimes to have the right to command her." – Victor Hugo
"Without vanity, without coquetry, without curiosity, in a word, without the fall, woman would not be woman. Much of her grace is in her frailty." – Victor Hugo
"We say that slavery has vanished from European civilization, but this is not true. Slavery still exists, but now it applies only to women and its name is prostitution." – Victor Hugo
"The human soul has still greater need of the ideal than of the real. It is by the real that we exist; it is by the ideal that we live." – Victor Hugo
"The soul has illusions as the bird has wings: it is supported by them." – Victor Hugo
"There are thoughts which are prayers. There are moments when, whatever the posture of the body, the soul is on its knees." – Victor Hugo
"There is one spectacle grander than the sea, that is the sky; there is one spectacle grander than the sky, that is the interior of the soul." – Victor Hugo
"One of the hardest tasks is to extract continually from one's soul an almost inexhaustible ill will." – Victor Hugo
"Nations, like stars, are entitled to eclipse. All is well, provided the light returns and the eclipse does not become endless night. Dawn and resurrection are synonymous. The reappearance of the light is the same as the survival of the soul." – Victor Hugo
"Certain thoughts are prayers. There are moments when, whatever be the attitude of the body, the soul is on its knees." – Victor Hugo
"We see past time in a telescope and present time in a microscope. Hence the apparent enormities of the present." – Victor Hugo
"There is one thing stronger than all the armies in the world, and that is an idea whose time as come." – Victor Hugo
"Greater than the tread of mighty armies is an idea whose time has come." – Victor Hugo
"Nothing else in the world… not all the armies… is so powerful as an idea whose time has come." – Victor Hugo
"All the forces in the world are not so powerful as an idea whose time has come." – Victor Hugo
"An invasion of armies can be resisted, but not an idea whose time has come." – Victor Hugo
"Religions do a useful thing: they narrow God to the limits of man. Philosophy replies by doing a necessary thing: it elevates man to the plane of God." – Victor Hugo
"The word is the Verb, and the Verb is God." – Victor Hugo
"To think is of itself to be useful; it is always and in all cases a striving toward God." – Victor Hugo
"When God desires to destroy a thing, he entrusts its destruction to the thing itself. Every bad institution of this world ends by suicide." – Victor Hugo
"Sorrow is a fruit. God does not make it grow on limbs too weak to bear it." – Victor Hugo
"Hope is the word which God has written on the brow of every man." – Victor Hugo
"Indigestion is charged by God with enforcing morality on the stomach." – Victor Hugo
"Conscience is God present in man." – Victor Hugo
"Because one doesn't like the way things are is no reason to be unjust towards God." – Victor Hugo
"The man who does not know other languages, unless he is a man of genius, necessarily has deficiencies in his ideas." – Victor Hugo
"Taste is the common sense of genius." – Victor Hugo
"There is a sacred horror about everything grand. It is easy to admire mediocrity and hills; but whatever is too lofty, a genius as well as a mountain, an assembly as well as a masterpiece, seen too near, is appalling." – Victor Hugo