Last Updated on January 25, 2022
Allium sativum, commonly known as garlic, is used in millions of households around the world in cooking as a flavoring agent. However, it is worth mentioning here that garlic has also been used for its medicinal properties since the days of ancient human civilizations. It is now scientifically established that a wide range of physical conditions and diseases can be cured or prevented by garlic.
The latest research also indicates that garlic may have some antibiotic properties.
History:
According to available evidence, garlic was in use about 5,000 years ago, when the Giza pyramids were built in Egypt.  Also, the renowned ancient Greek physician Hippocrates prescribed garlic for many different illnesses and conditions including respiratory problems, poor digestion, parasites, and fatigue. Today, he is respected around the world as "the father of Western medicine."
In Ancient Greece, garlic was given to the original Olympic athletes as a performance-enhancing agent. The use of garlic spread to the Indus Valley civilization from ancient Egypt, and it made its way to China.
Uses: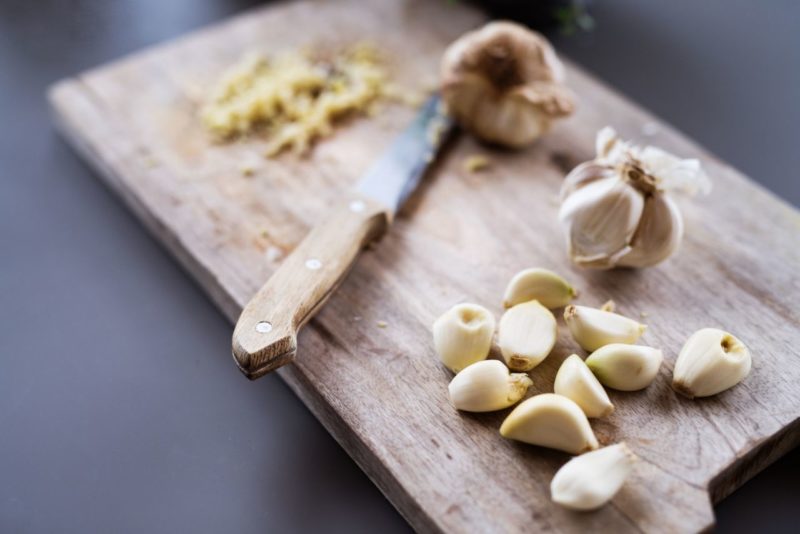 At present, garlic is used extensively for several conditions related to heart and bloodstream such as hypertension, coronary heart disease, heart attack, high cholesterol, and atherosclerosis. Some people also use garlic for the prevention of breast cancer, prostate cancer, lung cancer, rectal cancer, colon cancer, and stomach cancer.
It is important to note that out of all these uses, only a few have been clinically proven so far. The journal Food and Chemical Toxicology recently published that the anti-inflammatory effects of whole and minced garlic may get reduced by short-term heating. This can be a concern for individuals that can't tolerate the odor and taste of fresh garlic.
Benefits:
Mentioned below are the findings of some scientific studies about garlic's therapeutic benefits that were published in different academic journals.
Lung Cancer: According to a study conducted at China's Jiangsu Provincial Center for Disease Control and Prevention, individuals consuming raw garlic twice a week throughout the study period of seven years were  44 percent less likely to develop lung cancer. The study was published in the journal Cancer Prevention Research.
Brain Cancer: Garlic contains organo-sulfur compounds that have been found to be capable of destroying cells in a deadly type of brain tumor known as glioblastomas. In the journal Cancer, a team of the Medical University of South Carolina scientists claimed that three pure organo-sulfur compounds from garlic named DAS, DADS, and DATS can help eradicate brain cancer cells.
Hip Osteoarthritis: In the journal BMC Musculoskeletal Disorders, research teams from the University of East Anglia and King's College London claimed that lower levels of osteoarthritis were found in women consuming diets rich in allium vegetables such as onions, shallots, leeks, garlic, etc.
Potential Antibiotic: The Journal of Antimicrobial Chemotherapy recently published a study indicating that diallyl sulfide found in garlic functions as an effective antibiotic against Campylobacter bacterium. This bacterium is one of the foremost factors leading to intestinal infections.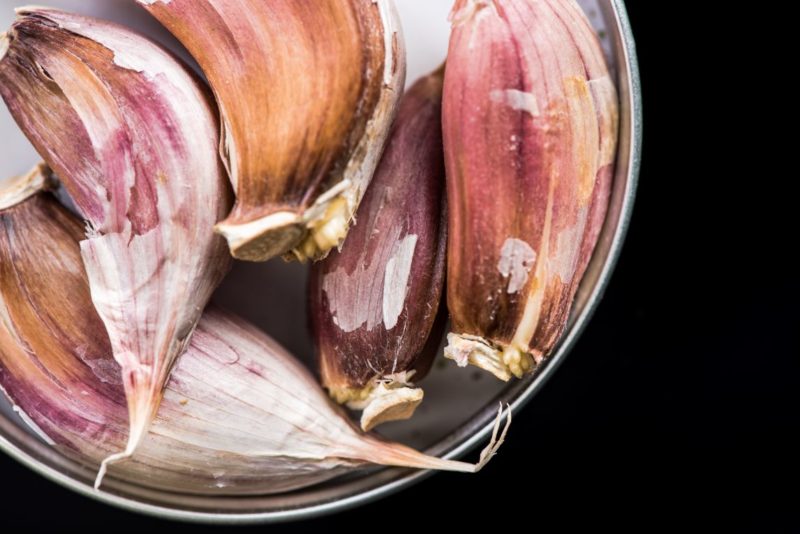 Heart Health: Emory University School of Medicine has found that one of the components of garlic oil named diallyl trisulfide can provide protection to the heart after a heart attack and during cardiac surgery. The researchers also believe that diallyl trisulfide can be a viable option for heart failure treatment.
High Cholesterol and Blood Pressure: The group of Ankara University researchers studied the impact of garlic extract supplementation on the lipid profile of individuals with high cholesterol. Garlic extract supplements were administered on 23 volunteers for four months. In patients with hypertension, there was a significant reduction in cholesterol levels and blood pressure.
Alcohol-induced Liver Injury: Over-consumption of alcoholic beverages for a long time causes alcohol-induced liver injury. The effect of diallyl disulfide (DADS) on ethanol-induced oxidative stress was studied by the scientists at Shandong University, China. At the end of the study, the researchers inferred that DADS may be helpful as a protective measure against ethanol-induced liver injury.