Inspirationfeed has reached over 26 million people to date (53,000,000 pageviews). Advertising on Inspirationfeed will help you reach creatives, designers, artists, entrepreneurs, freelancers, bloggers and spread the message about your product or story. We have been writing quality content for readers worldwide for over a decade.
What kind of content do we publish?
You'll find in-depth articles on a variety of topics like entrepreneurship, business, self-develoment, social media, SEO, finance, design, blogging, freelancing, and technology.
We strive to provide high quality long form content for design entrepreneurs. Gain exposure and recognition for your company, product or service through advertising.
Blog Statistics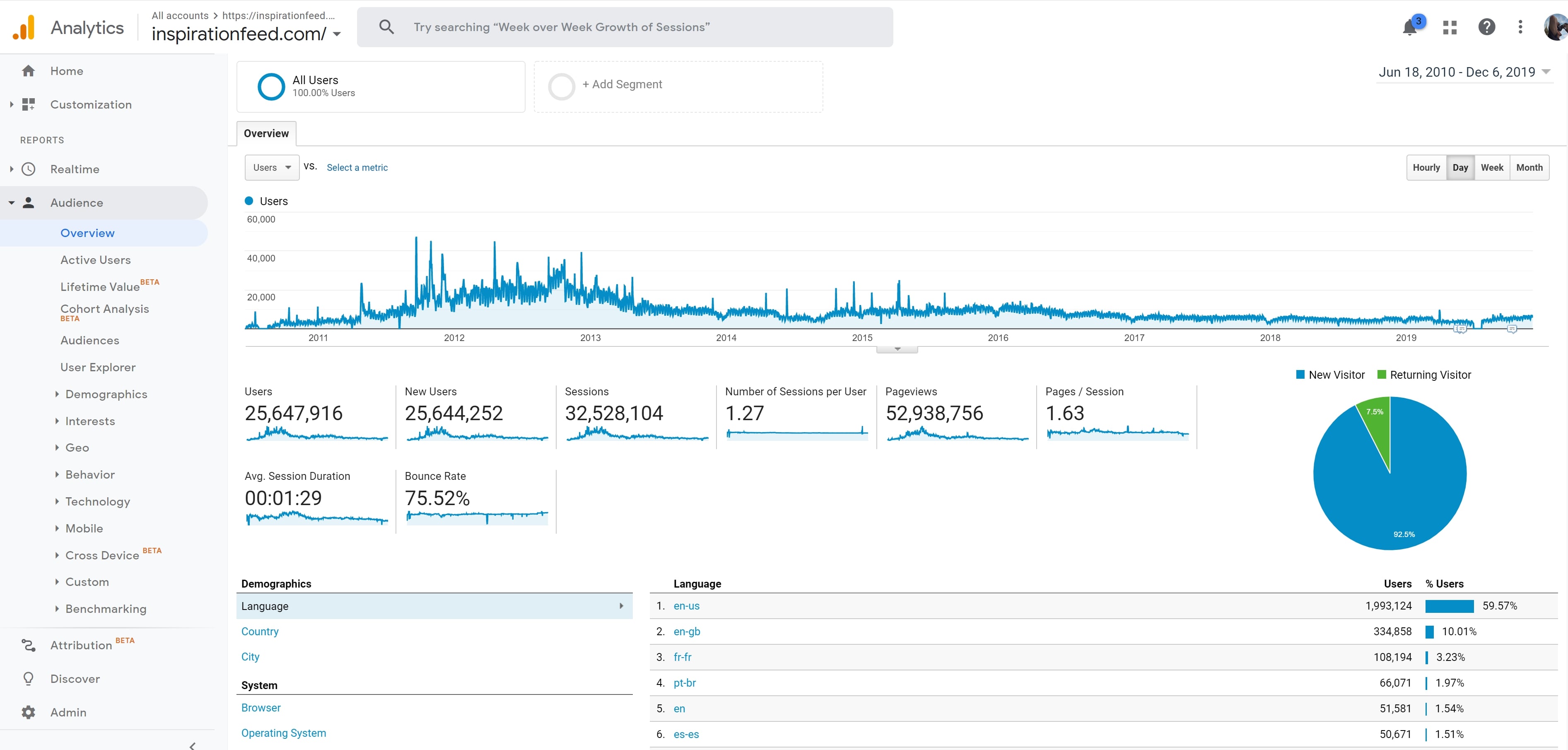 (Google Analytics):
Unique Visits: 180,000+ per month
Pageviews: 250,000+ per month
Top Countries: United States, United Kingdom, India, France, & Canada.
Social Media Presence:
Demographics:
Gender
Male: 55.1%
Female: 44.9%
Age
18-24: 24.43%
25-34: 42.39%
35-44: 15.89%
45-54: 9.15%
55-64: 5.39%
65+: 2.76%
SEO stats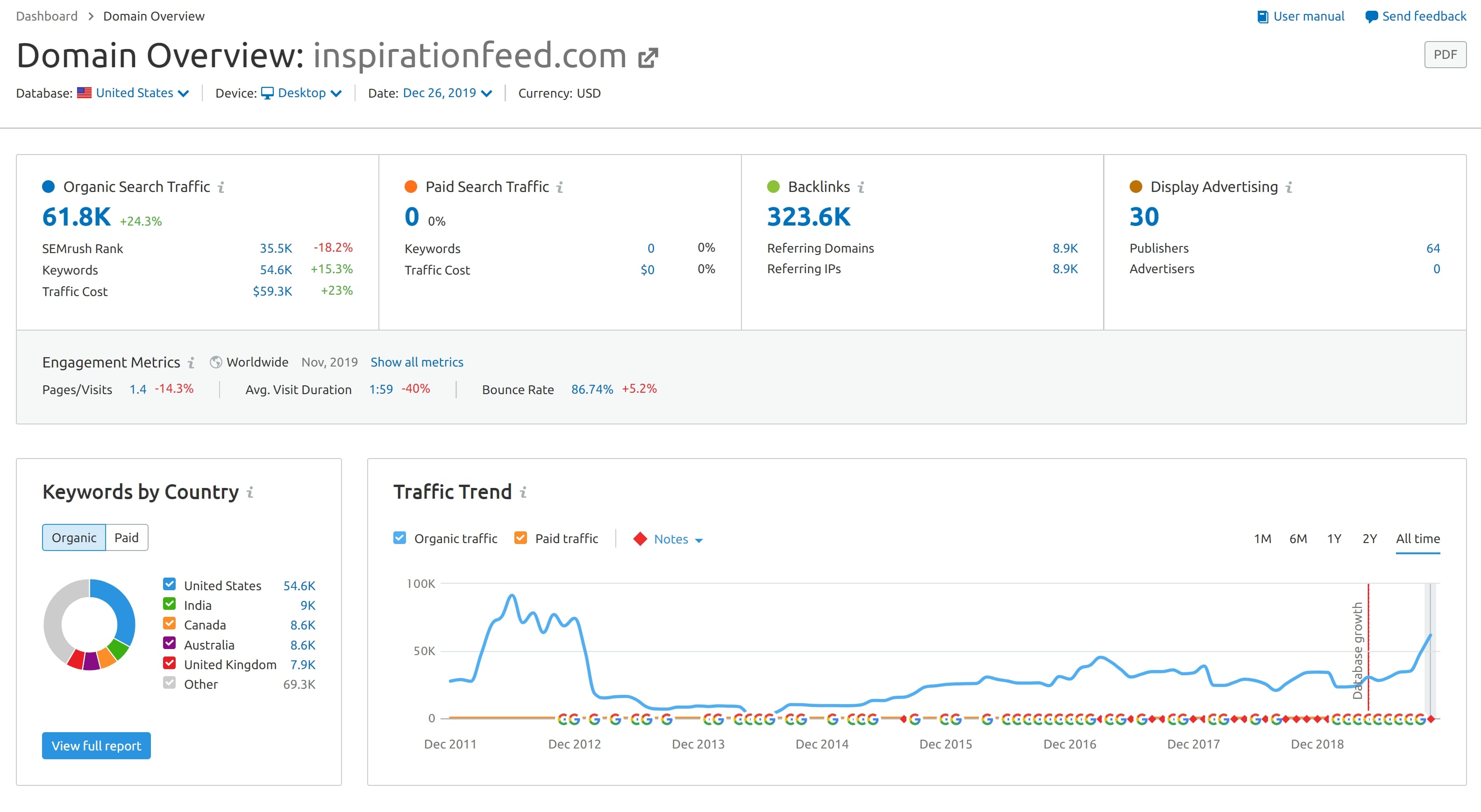 You can run our website through any of your favorite research tools like Moz, SEMrush or Ahrefs. If you have knowledge about Search Engine Optimization, our stats speak for themselves.
Quick Stats:
323,600+ backlinks from 9,000 unique domains (According to SEMrush).
SEMrush Rank 37.3K
Moz Domain Authority 75
Alexa rank 27,590
Ahrefs Domain Rating 71
Advertising Options
We have several programs to help promote your product or service. Currently we offer the following advertising opportunities;
Banner Ads
Sponsored Reviews.
Contests.
Giveaways.
Banner Ads
Banner ads are one of the best ways to get exposure on the internet. They appear in various places on Inspirationfeed. We are very flexible in terms of where you would like to place the ad. Your ad can appear right before the content, after content, or after a particular paragraph that you choose.
For example: Let's say you want your banner to appear after every 3rd paragraph inside every single article (We have more that 5,400+ articles). We can do that.
Sponsored Posts & Reviews
Do you have a product or a service you would like to promote? Whether it's a new product you're launching or simply a story you're excited about, we're happy to help you reach more people.
Sponsored content offers long-term search value and brand recognition, and since our website is well-ranked and well-established, your post has the potential to work for you for a long time.
Hire us to write and publish a 1,000+ word article on Inspirationfeed with brand mentions and backlinks to your website – ideal for SEO purposes.
Please contact us for up-to-date rate information, and put "sponsored post" in the subject line.
Important: Not all sponsored posts will be accepted.
Contest and Giveaways
If you have a great product or service you would like to offer our readers for free we are always open to suggestions. It's a win win situation! You get exposure that you need and our readers get some really cool freebies. For further discussion, please contact us with the details of your contest or giveaway.
Payment Methods
If you would like to advertise with us, we accept Paypal and all major credit cards through Paypal. Its fast and easy. Payment must be paid in full before your ad campaign goes live.
Companies We've Worked With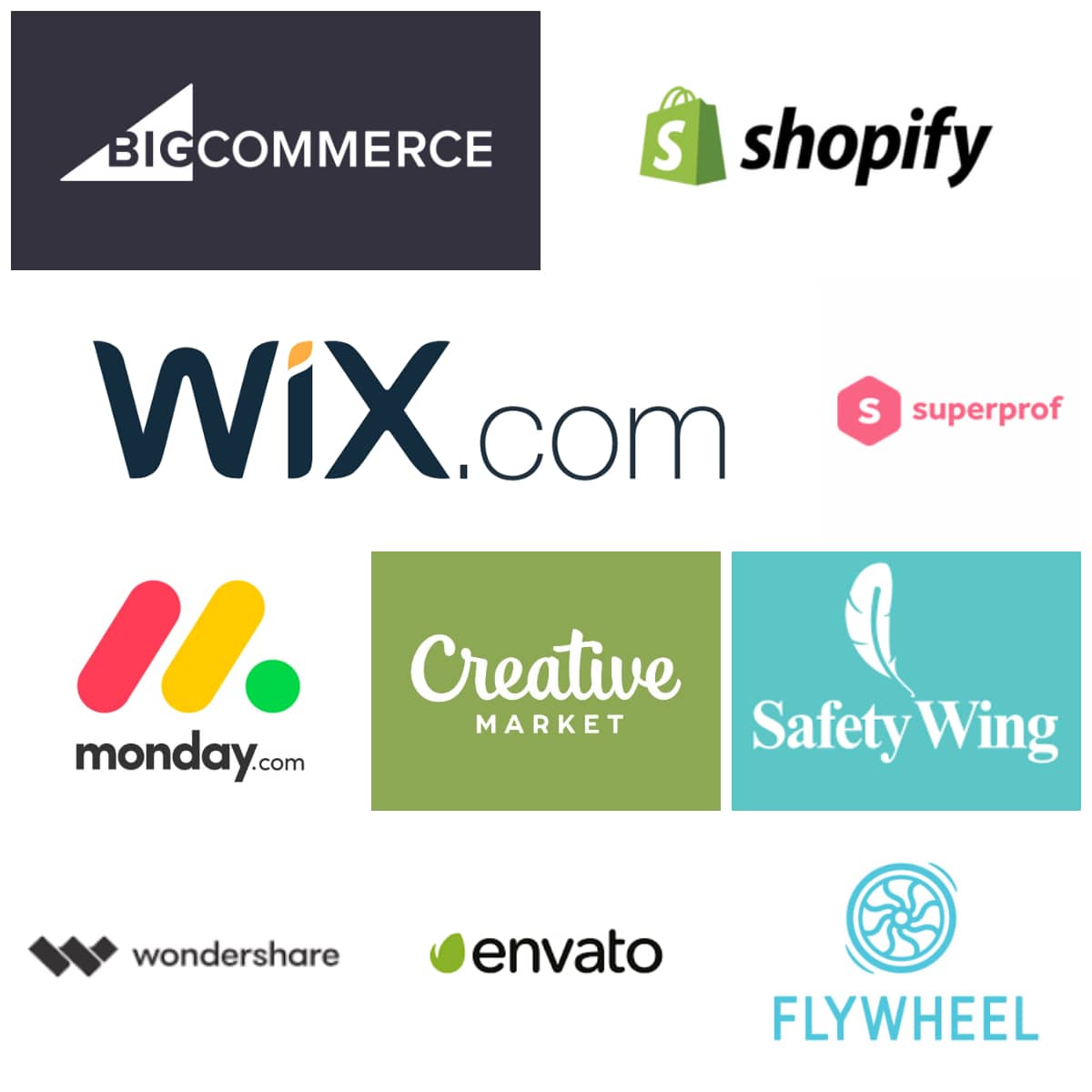 We aim to work with brands that bring value to the audience we've grown, nurtured, and curated with carefully targeted content. We welcome your interesting articles, company news, press releases, videos, interviews and other newsworthy stories about your company.
Get In Touch
Ready to get in touch? We are excited to hear from you.
Use the contact form below and let's get started!