Last Updated on January 24, 2023
If you want to buy a budget-friendly DSLR camera, before spending your money into it you must know that how do you plan to use it. If you seek to capture the still images, then Nikon is the best manufactures of quality camera that will serve you the best.
However, on the other and Sony and Canon has a fine balance between the image and video quality.
Usually, the Pentax DSLRs draws a lot of attention, if you are the person who is looking for a camera that can work in any weather and easily handles rain, snow, and moisture. Then there is a limited number of lenses to opt from. At Wadav you can get the best cameras at the best discount.
Though the focus of this post is on the budget-friendly DSLR cameras, all of the entries in this list have an APS-C sensor as full-frame DSLRs are much more expensive. The prices are inclusive of a camera body as well as a basic kit lens.
Below are listed some camera's to buy in your budget. Wadav is offering bestbuy coupons so that you may get the best cameras at the best-discounted rates.
Starting with the best DSLR bargains in the market, the Canon EOS Rebel T6 features an 18 MP sensor, a 3-inch display, Wi-Fi connectivity for seamless image transfers, and the capability to capture quality 1080p video at 30 fps. It as an amazing automatic mode and a rich selection of available lenses, which makes the T6 a great choice.
Despite its low price, this is an incredible camera that made a lot of customers very happy.
Because of this, you can get a lot of cameras for relatively little money these days. The Canon EOS Rebel T6 (badged as the EOS 1300D outside the US) is the Canon's latest entry-level proposition, which is available at a great price for the beginners, students or anyone new to DSLR photography. In fact, it's cheaper than a lot of average compact cameras.
The Rebel T6 does not represent a major upgrade from its predecessor, but the EOS Rebel T5 / EOS 1200D was hardly a huge overhaul of the EOS Rebel T4 / EOS 1100D. Well, Canon is one of the most affordable cameras for the entry-level customers and yet it has once again played relatively safe with the spec sheet that helps to keep the camera.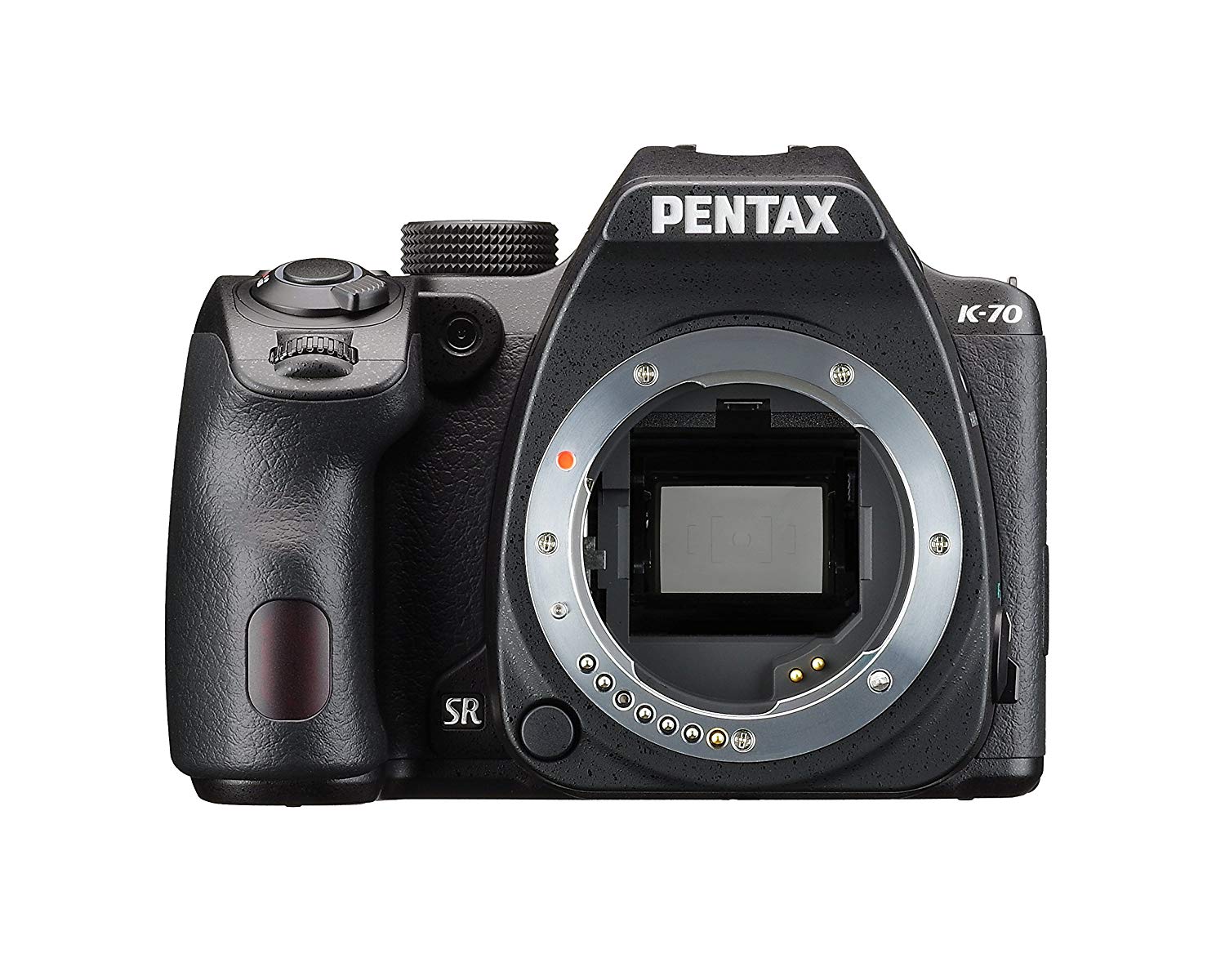 The Pentax K-70 DSLR camera is one of the perfect alternatives to the mainstream offerings by the Canon and Nikon. It has a weather-resistant body and is inclusive of a 24 MP sensor, 1080p video capture, an articulating 3-inch display, and the Wi-Fi connectivity. Additionally, the camera features a dedicated selfie button, sensor-level shake reduction tech, and a stereo microphone.
Though the Pentax product lacks the lens ecosystem that is offered by the bigger competitors still it is a mid-level DSLR that takes the basic architecture of their existing K-S2 and adds a new AA-filterless CMOS sensor with on-sensor PDAF, and a slew of various other improvements.
The sensor is basically cradled by the Pentax's famous 'Shake Reduction' in-body image stabilization system. The clever use of the 'SR' unit allows the Pentax to perform some few tricks, such as the AA-filter simulator that reduces moiré and Pixel Shift Resolution that cancels out the Bayer color filter array by shifting the sensor one pixel in each direction. Thus, you get improved detailing with noise reduction.
There is also an improved image processor in this model, which allows the K-70 to shoot 14 bit Raw at 6 frames per second.
Next in line is the Canon EOS Rebel T7i, this one has an advanced 24.2 MP image sensor and an image processor with the fastest dual pixel autofocus. Its key features are inclusive of 1080p video capture at 60 fps, a sharp and fully articulating 3-inch touchscreen, Wi-Fi, Bluetooth, and NFC connectivity. Moreover, the camera's lens consists of an optical image stabilization, though its body does not.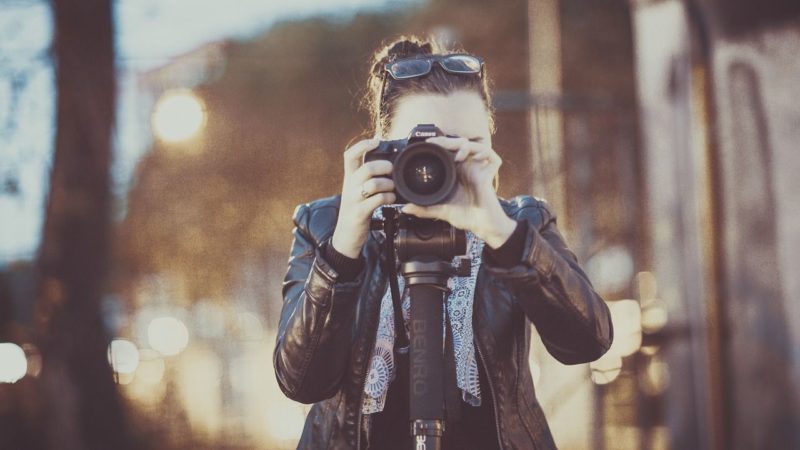 The Canon EOS Rebel T7i / 800D is considered as one of the best incarnations of Canon's hugely popular mass mass-market of DSLRs. It is the perfect model that is built around a 24MP sensor that makes use of the Canon's Dual Pixel AF system to offer much-improved autofocus in live view and video.
In short, it shares a lot with the most expensive EOS 77D but the only apparent difference is when you first turn it on both models feature a simplified 'skin' over the user interface, however, only the T7i has these guiding functions switched on by default.
Undoubtedly, everyone knows the name of Nikon in the Camera market. It creates one of the best DSLRs and so is its entry-level D3400 that delivers arguably the best still image quality in a sub $500 camera.
This model particularly includes a 24.2 MP image sensor that is very much capable of capturing 1080p video at a brisk 60 fps. Its key features include a 3-inch display, zippy autofocus, burst shooting, and bulk of lenses to choose from post-purchase.
This Nikon's model is a follow up to the D3300. Not only the company has managed to reduce a little of the D3300's weight off the body for this new iteration, but it has also succeeded in boosting its battery life while improving several features to make it one of the best proposition for the newbies.
The Nikon has also launched the camera alongside a redesigned kit lens, one that sports a retractable inner barrel and a more streamlined design that eschews the focusing and Vibration Reduction switches we're used to seeing.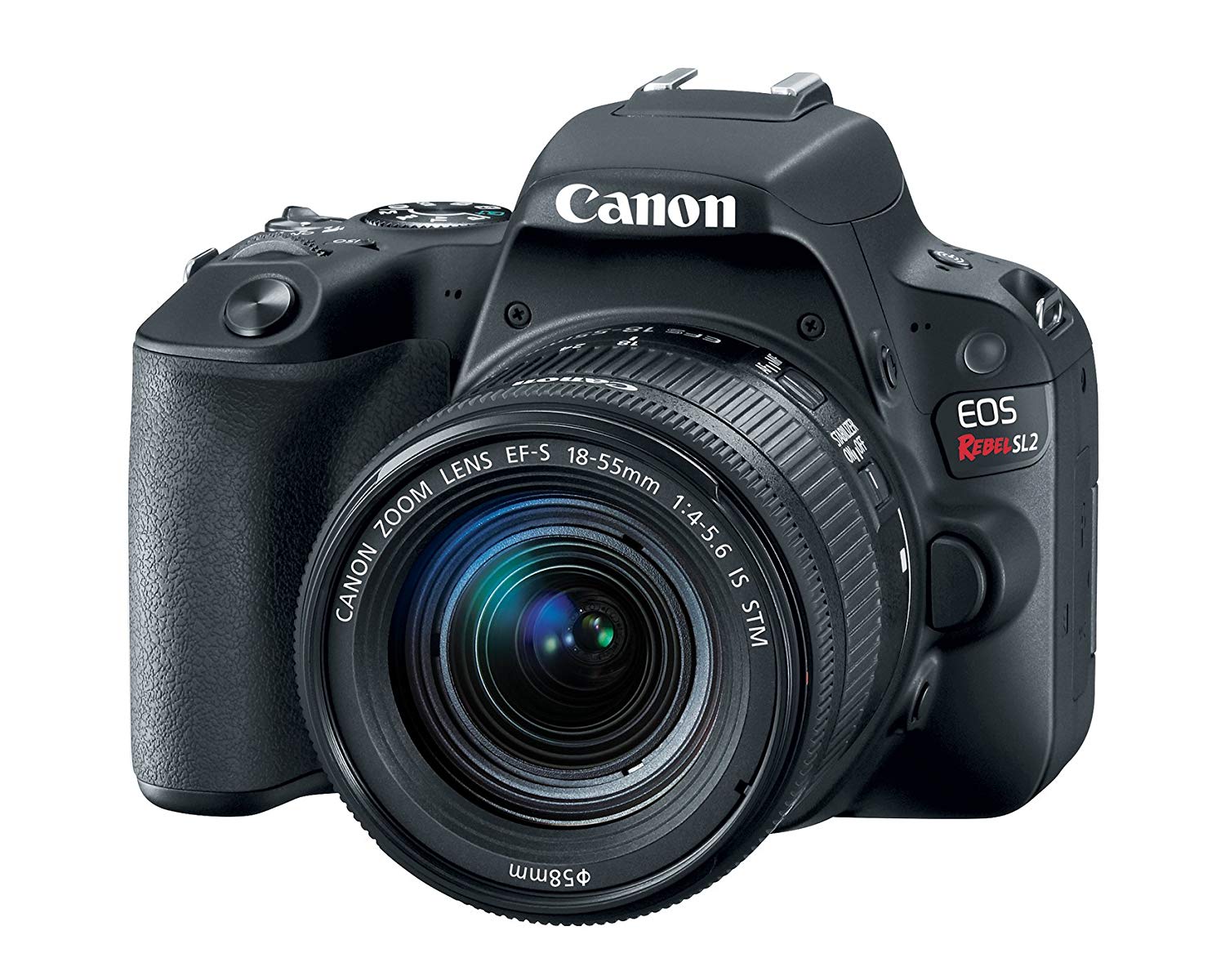 Another worthy marvel of Canon is its EOS Rebel SL2. This one is the most compact DSLR, which is available in the market today. Its specs are inclusive of a 24 MP sensor that can record about 1080p videos at 60 fps. It also includes a 3-inch articulating touchscreen, Wi-Fi connectivity with NFC for one-touch pairing. Moreover, it has a vast selection of lenses.
As this model is a compact offering, the SL2 lacks some of the external controls found in its rivals. However, the camera got Canon's latest DIGIC 7 image processor. The DIGIC 7 image processor handles about 14 times more information than the DIGIC 6. Thus, it delivers a big jump in AF performance. It is an extra stop more than the Rebel SL1 / 100D's ISO ceiling of 12,800, while there's also a Hi setting equivalent to ISO51, 200, although you will have to select this in the custom menu.
The model features a 3.0 inch, vary-angle touchscreen display with a resolution of 1,040,000 dots. The coverage of the optical viewfinder is only 95%, which is typical for DSLRs at this price. Hence, all of these features make it one of the best camera to opt for.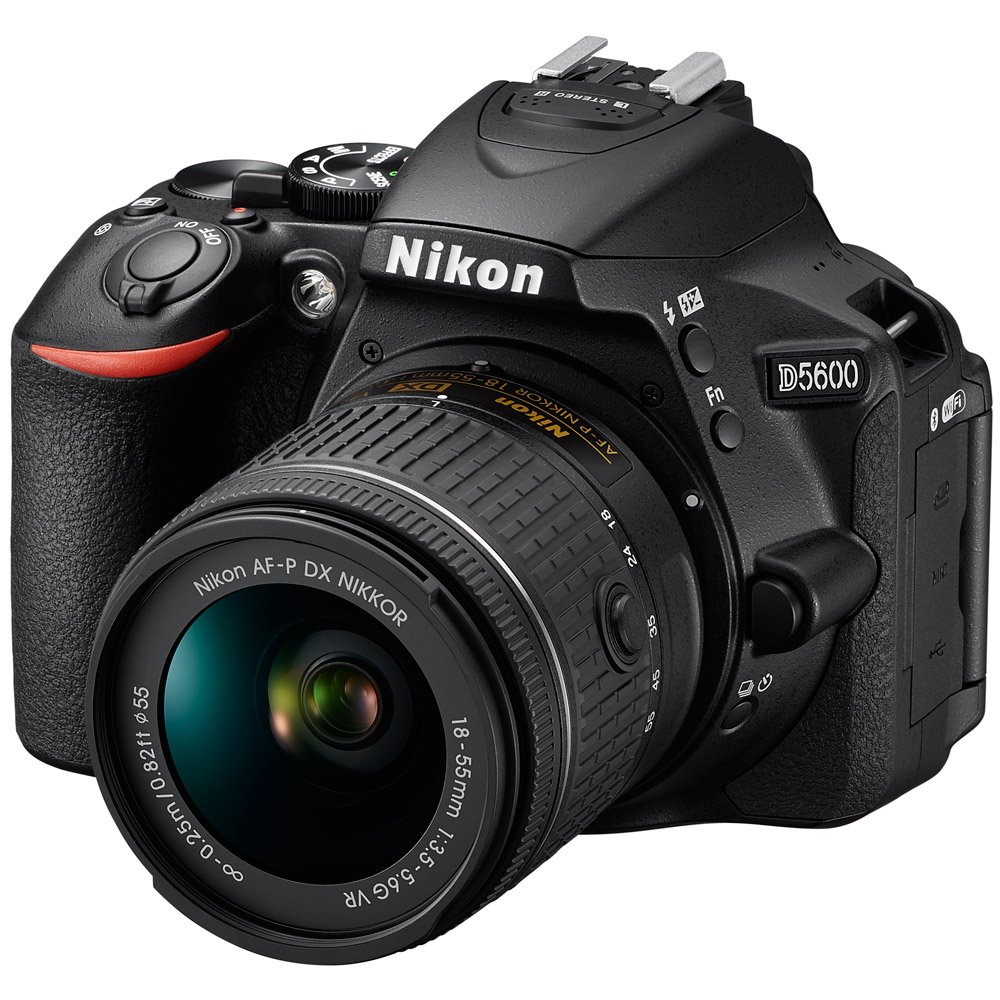 Another best purchase from the Nikon family is its D5600 DSLR camera. This model has the same 24.2 MP image sensor and image processor as the D3400, but it adds more extensive external controls and has a fully articulating 3.2-inch touchscreen with Wi-Fi connectivity, and outstanding battery life (up to 970 shots on a charge).
However, the camera's body lacks image stabilization, but it consists of a bundled kit lens that offers the handy feature. It is though one of the best in its class.
This is one of the Nikon's cameras that will not make amateurs turn tail and run away. It has a tight, lightweight body that makes it easy to handle. It is almost as easy to tote around as its mirrorless competition. However, it is still bigger than the Panasonic Lumix GX85, but it is nowhere near as bulky as the Nikon D7200.
Additionally, it has a very light grip and the controls are a little more limited as compared with some other cameras in its class. Between an instinctive touchscreen interface and a finely honed button and dial interface, the D5600 provides enough for the enthusiasts, while not overwhelming the beginners at all.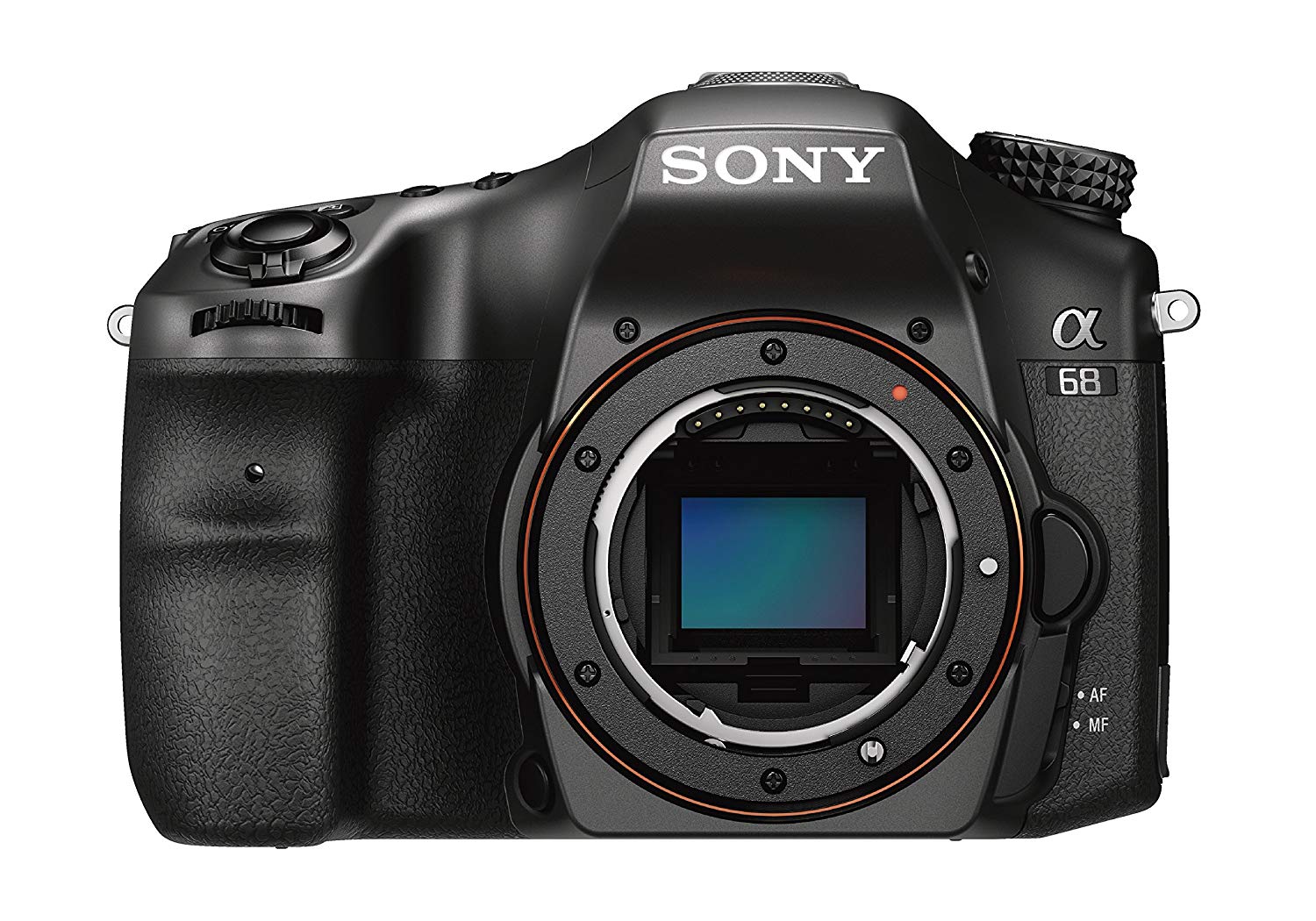 We know that some of the best cameras are manufactured by none other than the Sony company. The Sony Alpha SLT-A68 is yet one of its best product that is jam-packed with high quality 24 MP image sensors, an excellent set of manual controls, and in-body image stabilization.
Some of its key features are inclusive of the tilting displays, as well as the top-notch electronic viewfinder that allows you to preview the exact shot before its capture.
This model inherits pro-style features from the acclaimed A77 II. Where other cameras fail to shoot, Sony's unique 4D FOCUS system, delivers an extraordinary AF performance under any shooting conditions, even if the lighting as low as EV-2.
The featured phase-detection system of this camera uses no less than 79 autofocus detection points that also includes 15 cross points, plus a dedicated F2.8 AF sensor point for dimly-lit scenes. All of this adds up to the fast, wide-area AF with predictive tracking that locks onto the fast-moving subjects.
The full HD movies use the efficient XAVC S format for high bit rate recordings at up to 50Mbps with outstanding detail and low noise. With Sony's unique Technology of Translucent Mirror, you can enjoy nonstop continuous autofocus as through this spec it effortlessly tracks the moving subjects for crisp, professional-looking footage.
So these were the very few but best DSLR cameras that cost under $1000, which makes them much more alluring.