Last Updated on March 8, 2022
Sure, you could copy your brand logo and paste it on top of every page you print — but that doesn't necessarily make for an attractive or functional piece of stationery. In the Digital Age, physical letterhead is rarely the first branded item a client or customer sees, but that doesn't make it any less important. Your business stationery should be striking, professional and overall well-designed to ensure your business gains a positive reputation through whatever paper goods it sends.
If you are on the verge of ordering paper goods like business cards, letter paper, envelopes, labels and more, read on to discover what you should know about designing high-quality paper goods for your business.
Information to Include
Your letterhead doesn't need to include a summary of your business plan, but you don't want to leave out anything that might be important in communications with business contacts and clients. Here is a standard list of information to include in stationery designs:
Company name
Company logo
Contact information
Of course, there might be other information pertinent to your business that you might want to include. Examples of these are as follows:
Relevant certifications and licenses
Tagline
Social media pages
Business locations
Hours of operation
Once you know what you need to include on your stationery, you can begin organizing it in an aesthetic way.
Layout and Orientation
You truly only have two orientation options — portrait or landscape — but your layout options are nearly endless. A layout is the organization of your business's logo, name, contact info and any other details you expect to include. Before you decide on a layout, it is worth your time to research other business stationery designs online.
The world of graphic design is vast, and you should be able to glean inspiration from some existing professional stationery. Every aspect of the design of your stationery says something about your business, so you should consider your brand's values while determining your layout and orientation.
Trim Lines and Bleeds
Your first consideration when designing professional stationery is what kind of space you have to work with. Typically, stationery is printed and trimmed to size, meaning you need to think specifically about the edges of your design to ensure that nothing vital will get cut off.
If you want the printing to go right up to the edge of your page, you will need to design a bleed, but you should know what parts of your design will be trimmed. You should work with a respected stationery provider, like Crane, to better understand and design for trim lines and bleeds.
Fonts
The fonts you choose to use on your stationery have perhaps the most impact on the unwritten messages your stationery sends. Every font has a personality; consider the perceived differences between a memo typed in Times New Roman and one typed in Comic Sans.
Generally, serif fonts tend to be more formal and professional, while sans-serif fonts are a bit more casual and fun. Your chosen fonts should be somewhat unique, but most importantly, they should communicate the tone and principles of your business.
Colors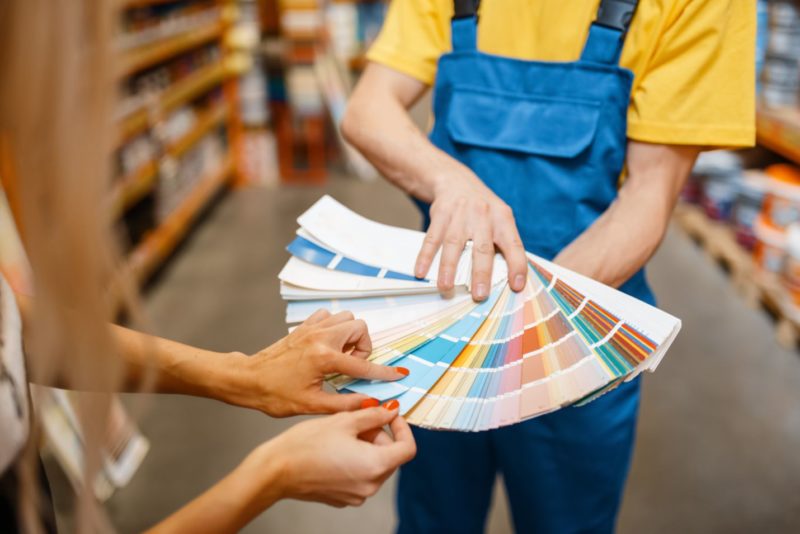 It's likely that you have already settled on a color palette for your business. Colors, like fonts, communicate much about how your business functions: Brighter colors tend to shout "whimsical" and "relaxed" while darker or muted hues say "serious" and "authoritative."
If your color palette is a significant part of your brand, you should include colors in your stationery design, either in the logo or as color blocking around the page.
Spacing
In a similar vein to trim lines and bleeds, spacing concerns ensuring the key elements of your stationery are aesthetically placed. Each word and graphic should be decipherable and have an appropriate amount of white space to ensure the page feels balanced. Cramming your stationery with information is a good way to make the page feel hectic and illegible, so you should remember the importance of spacing throughout the design process.
Every business is unique, so there is no one-size-fits-all ruleset for designing attractive and functional business stationery. Generally, you should strive to make your paper goods as simple as possible while remaining true to your established brand elements.
It is good to place the most important information first — like your business name and your contact info — but you should include whatever info you believe pertinent. Finally, you shouldn't be afraid to change your stationery design as your business grows and changes.