Last Updated on January 24, 2023
Have you just begun your engagement shopping and are very curious to buy a diamond ring for your soul mate? Do you want the perfect ring that would sweep off your partner of their feet? 
No matter what the case is, you need to know some facts to consider before you buy an expensive diamond ring for your engagement. Purchasing an engagement ring is somewhere very stressful for everyone as it is purchased once in a life.
Once you decide to buy an excellent diamond ring with a fantastic idea, soon, you will feel that never-ending options surround you.
You have to prepare yourself for an expensive present for your partner and need to note some questions you need to get an answer from your jeweler before you finalize an engagement diamond ring. Check 1-carat diamond price here before you buy the diamond ring.
So, before heading to your jeweler, go through the questions and start your shopping for the ideal diamond ring for your life partner. After getting the answers correctly, you will find the best engagement ring and finalize the deal soon.
Does Your Jeweler Inscribe the Ring?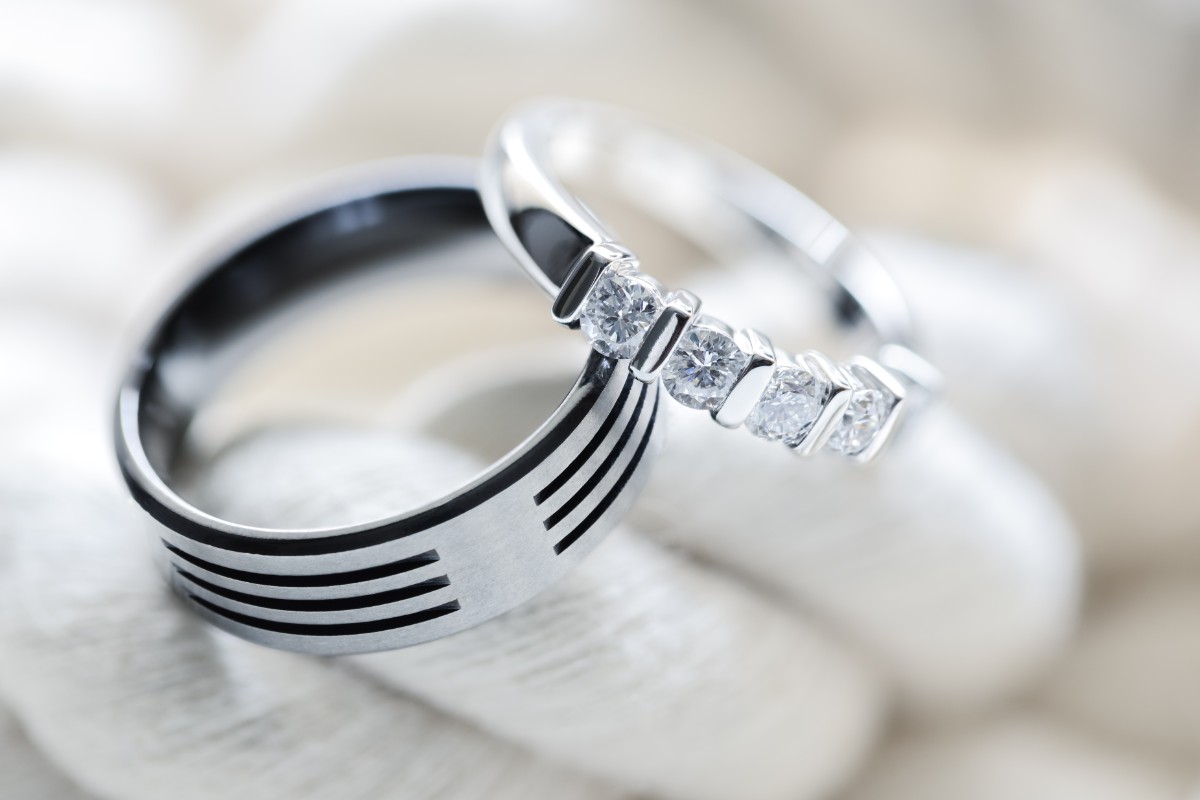 If you want to cut your engagement ring according to your preference, you are first required to confirm that your jeweler is famous for inscribing the piece or not?
You can engrave anything on the ring, such as a quote, name, or date, which is essential for you and your partner. So, you need to know whether they provide such services or not and when such benefits can avail before the ring gets completed or maybe you need to get it engraved later.
Is It Possible to Resize the Ring?
The size of the ring is the most important thing you need to know before you finalize it. If you doubt the size, you must know the resizing limits of your engagement ring from your jeweler. Diamond workers usually resize the diamond or gold rings, but it can be done only according to the settings and design.
What Does the Insurance Offer?
Diamond is a huge thing to buy nowadays, and you never know when your diamond gets damaged or lost. As it is the thing which will remain with you for your lifetime, it will be best to invest in insurance to cover the damage efficiently
The jewelers offer many different policies concerning your diamond type, or you may also add the insurance in your existing home or assets insurance policy.
What's in There in The Maintenance Service, And How Many Times It Is Needed?
You must be wishing that your diamond ring should remain as beautiful as it was on its first day. For this, you must make sure that you are always taking care of it as per the guidelines. It would be best if you question your jeweler about the maintenance services and learn about the period you need to take it for cleaning.
Your jeweler will assure you with the warranty, polish of the ring, and check the ring's settings and design correctly. Along with the insurance, make sure to keep its maintenance at the top.
What Are the Sources and Quality of Diamond?
Before you finalize the ring, you must check for your jeweler's expensive and outstanding diamond quality. You must check sources from where jewelers get their diamonds and the grading reports for your ring's quality.
Can Your Ring Be Modified Later?
You may need to change the style, size, or design of your ring after some time. As the trend, style, and fashion changes in a short period these days, so, it is essential to know that your jeweler offers you an option to modify your ring easily whenever you want.
What Type of Payment Options Is Acceptable?
Now, as you are buying the most expensive thing in your life, making a budget before you go for it is good. You may expect to pay an amount of $5,000 to $60,000 for a 2-carat diamond. Make sure that your diamond ring should not exceed the budget already decided. Stay fixed and ask your jeweler about the payment options they offer.
Many of the diamond jewelers offer different types of attractive finance options to their customers. You may easily avail and get your ring at your reasonable price.
Does the Jeweler Propose Some Additional Services?
It would be best to make positive that your jeweler secures your ring for a lifetime through their advanced services. Before you buy your wedding ring, you must know about the extra benefits you can avail of from your jeweler.
Such services may include grading and appraisal of the diamond, cleaning service, a guarantee of price, engraving, resizing the ring, modification, repairs, etc.
What Are the Return and Exchange Policy of The Store?
Return and exchange policies are a must if you are unsure about the design and style of the ring you are taking. Many of the jewelers provide you with the service of exchanging the diamond ring but no refund policy.
So, make sure that your jeweler covers the exchange policy for your engagement ring or not.
Can Your Jeweler Store the Ring till The Day of Engagement?
Till the day of your engagement, you need to take care of your diamond ring's safety. So, to make sure that your precious ring is in safe hands, you must ask your jeweler whether he can keep it aside till the right moment of your life. Many stores are ready to store the ring safely for you until the day of your engagement.
Conclusion
After the entire discussion, we hope you have the questions to ask when you will buy an engagement diamond ring to help you choose a perfect jeweler for you to buy the same. Also, decide the best wedding ring to suit your partner and make the precious moment of your life more precious for sure. So, good luck with the proposal!