Choosing the right ink cartridge for a printer isn't difficult if you follow a set of standard guidelines. Besides looking for an exact match for your printer, you should also consider your monthly print volume and whether you can save money by choosing a particular ink cartridge. Here in this post, we list out seven ways to choose the right ink cartridge for your printer:
1. Find the Cartridge Number to Get the Right Ink Cartridge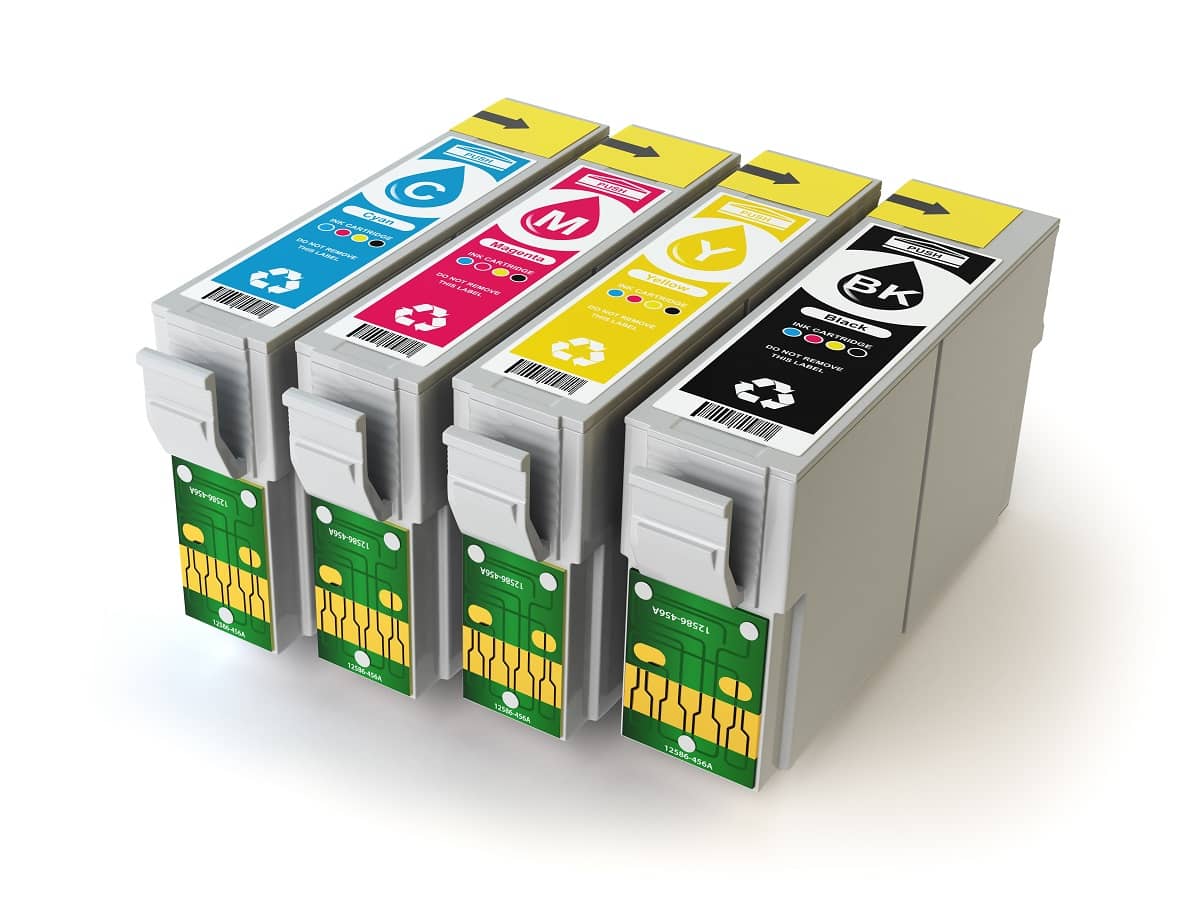 Some printers may use up to six different ink cartridges and others may have just one. For instance, if you're using an HP OfficeJet Pro 6230 series printer, its cartridges are specified as 'HP 934 (Black) and HP 935 (Cyan, Magenta or Yellow). Different printer models are designed to work with specific ink cartridges only.
You can find the cartridge name/number on the old ink cartridge. Also, check the owner's manual; the cartridge type and number is usually mentioned in the section covering cartridge replacement or device maintenance.
A label printed directly on the cartridge displays the cartridge name/number. Some printer manufacturers also include a small card bearing the cartridge number in each small box of ink cartridge.
Regardless of whether you shop at a local office supplies store or purchase ink cartridges online, you need to know the ink cartridge number in order to find the correct ink cartridge for your printer.
For select models, standard ink cartridge numbers vary in different geographical regions. For instance, the printer manufacturing company HP for its OfficeJet 4620 model uses "HP 364" in Western Europe and "HP 564" in the Americas.
2. Find the Cartridge Number from Printer's Make & Model; Order Online
If you don't have an old cartridge or owner's manual, you can visit online retailers to narrow down the right ink cartridge.  You will need the following information:
Make: Refer to the printer manufacturing company's name/logo printed on the device.
Model: Printer's model number is generally printed on the bottom, back or side.
For instance, if you're looking for Epson inkjet cartridges, you can visit online stores, select the printer manufacturing company, model number and find the ink cartridge that you need.
With a printer's make and model, you can also find the cartridge number by visiting the online Knowledge Base of the manufacturing company. Look up the printer's model number or read printer's description/documentation to find what type of ink it requires.
3. Decide on Whether You Want Standard or High-Yield Ink Cartridges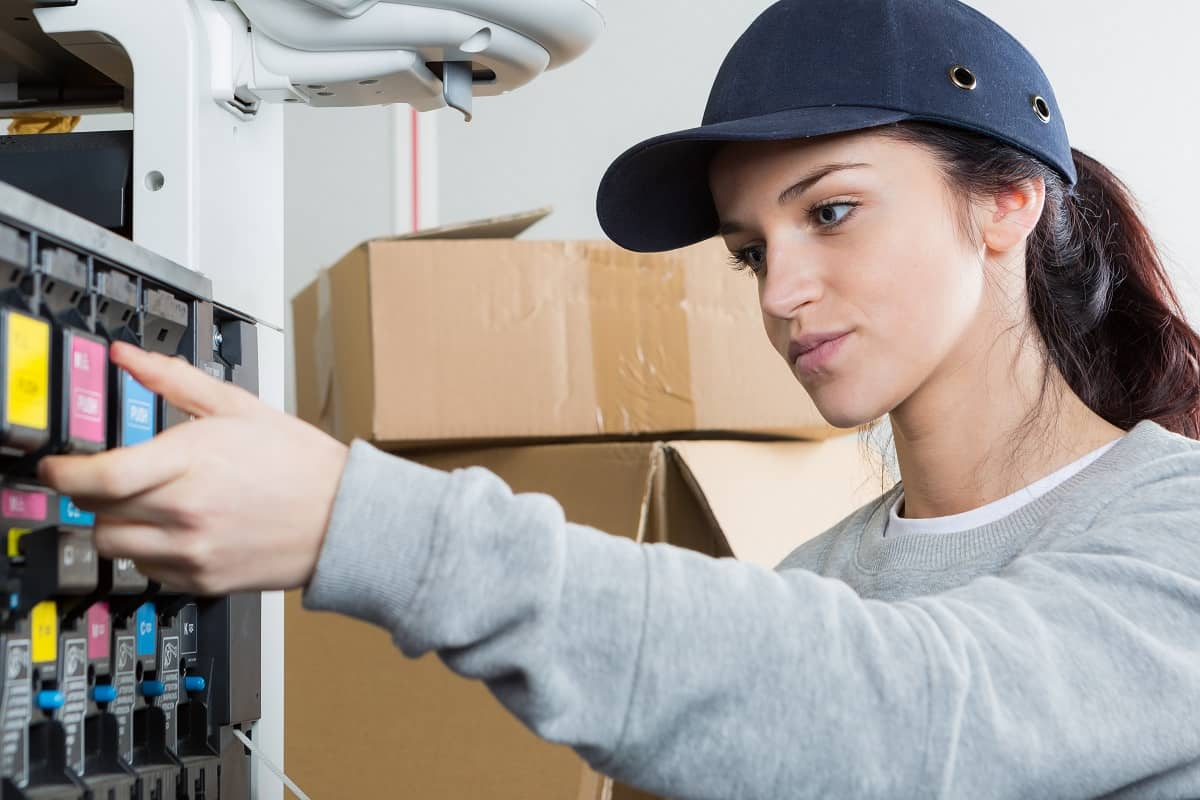 Ink cartridges are designated as standard or high-yield (XL/XXL) depending on the expected page-yield i.e. an approximate number of pages they can actually print before running dry.
Once you've found an exact cartridge number match, you should:
Choose a standard ink cartridge with comparatively low page-yield if you print occasionally. These ink cartridges are ideal for light-duty in homes.
Choose XL or XXL ink cartridge with more page-yield if you print often. These ink cartridges are suitable for heavy-duty in homes/offices and can save you up to 50% in per-page printing cost.
Do keep in mind that ink cartridge manufacturers consider a 5% print coverage area for estimating expected page-yield. When you print documents having ink in more than 5% area, you should expect lesser page-yield.
Printer manufacturing companies sell high-yield ink cartridges for select models only. But you may find a third-party ink seller offering high-yield ink cartridges for models that have been excluded by the printer manufacturer.
4. Decide on Whether to Buy Original or Compatible Ink Cartridges
Original Equipment Manufacturer (OEM) ink cartridges are of the highest quality. After all, they are uniquely engineered to work with a printing device.
However, OEM inks are sold at a premium in order to offset the R&D and marketing costs. Bulk of a printer manufacturing company's revenue comes from ink cartridge sales. No wonder, printer vendors always warn consumers against using non-OEM inks cartridges.
Compatible ink cartridges are made by third-party manufacturers. These inks are made to work with different printer models and offer significant cost savings. You can lower per-page printing cost by up to 50% by simply switching to compatible or generic ink cartridges.
For instance, if you're on the lookout for Epson ink cartridges, you can buy good-quality compatible Epson ink cartridges at a much lower price than OEM inks from a reputable seller.
5. Should You Buy Remanufactured Ink Cartridges?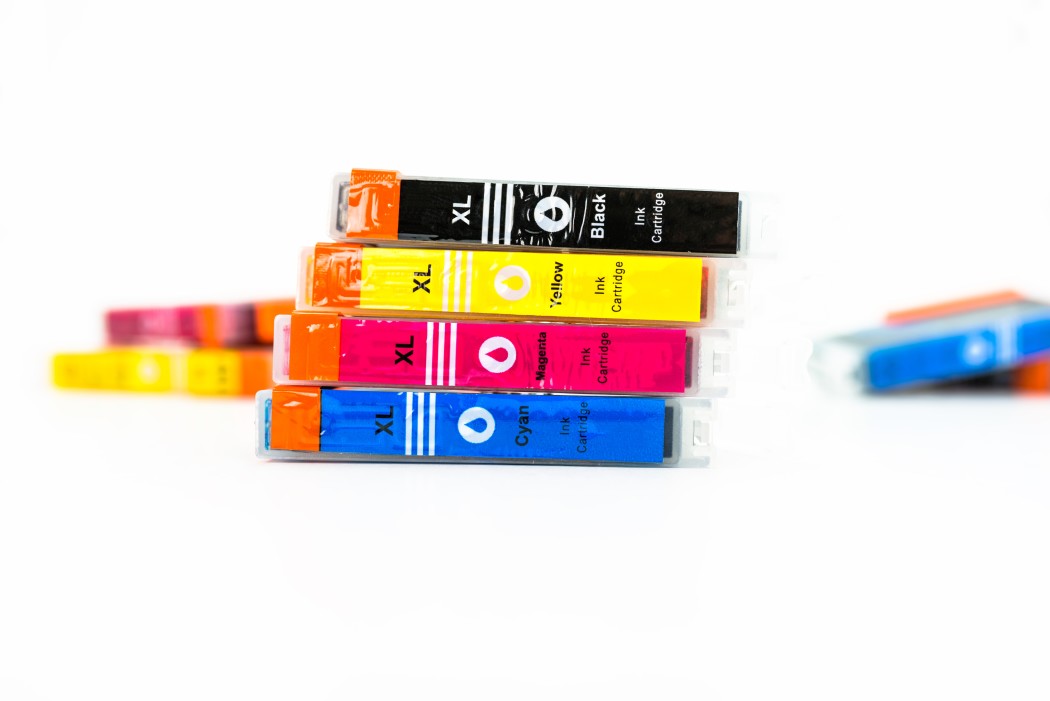 Remanufactured cartridges are old OEM cartridges carefully refilled and repaired at a third party manufacturer's facility. Damaged parts, if any, are replaced.
These ink cartridges are functional and much cheaper than their OEM counterparts. These recycled ink cartridges also contribute in lowering the amount of e-Waste that ends up in our landfills.
6. Not all Compatible or Remanufactured Ink Cartridges Are the Same
Did you know that budget-price home and office inkjet printers generally have the highest costs per printed page? It's because the original printer ink is too expensive. This is the reason why a large number of consumers worldwide now rely on compatible or remanufactured ink cartridges.
But, you should buy compatible or remanufactured ink cartridges from a genuine ink seller only. There's no dearth of anonymous sellers and vendors on the Internet who are in it for making quick money.
A low-quality ink cartridge can damage the printhead or deliver really poor print quality. Therefore, you should make sure you're sourcing compatible or remanufactured ink cartridges from a genuine seller:
Who sells ink cartridges under a unique brand name
Who has an ISO certification
Who is confident of the product quality and offers a guarantee
Who provides phone and email support for the products sold
7. Find Out If You Can Participate in Cost-Saving Initiatives of Printer Vendors
Many printer vendors provide cost-effective ink subscription plans or super-sized ink tanks for select printer models. Consider the following:
HP Instant Ink offers 'pay what you need' subscription-based savings
Brother's low-cost, high-yield INKvestment cartridges for select models
Epson's EcoTank and SuperTank for select models
Canon's MegaTank bottled-ink for select models
While ink-subscription plans are generally suitable for users who print less, super-sized ink tanks are ideal for consumers who print a lot. If you're using a printer that qualifies for such cost-saving initiatives, you should consider them when searching for the right ink cartridge for your printer.