Last Updated on January 24, 2023
Any business will know how valuable content marketing is nowadays. It's become an essential aspect in the vast majority of marketing strategies, as is evidenced in the chart below from the Content Marketing Institute's 2016 report.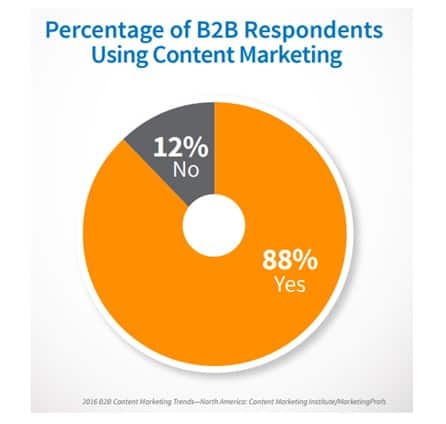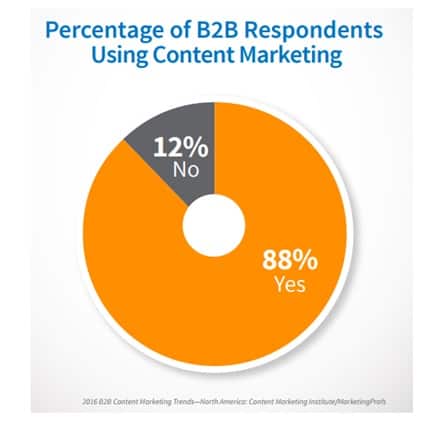 However, it has also become a problem. Having to come up with high-quality, engaging pieces week in and week out is a real challenge. Writer's block often means we don't always generate the best possible ideas.
Something that could explain why, according to a study by Bright Talk, just 19 percent of marketers say their content marketing is extremely or very successful.
The answer is to come up with a formula that enables you to plan and produce content in a systemic way. Global Database has put together this guide to help you do just that…
Content Marketing Formula for Coming Up with Content Ideas
Use a Systematic Approach to Creating Content
As is shown in the Smart Insights graphic below, there is more content being produced than ever before. Getting your slice of the market can prove difficult. Your content needs to be awesome to stand out – but having to come up with new ideas is tiring.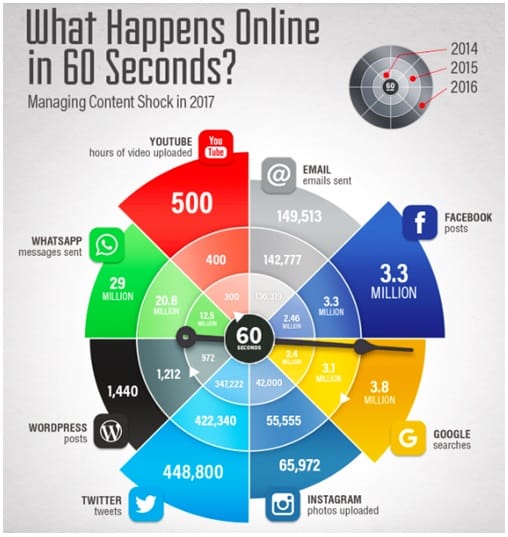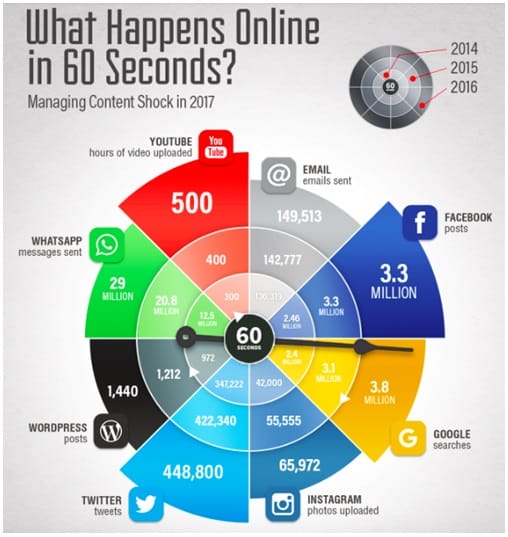 There's also the problem of repetition. If you work in a very narrow field like telecommunication, web design, or healthy diets, you often face the problem of re-writing content. This could lead to big drops in engagement – and ultimately, conversions.
The key here is to plan effectively. Lay the groundwork well enough and things will be simpler in the following stages.
Here are the main steps to follow for an effective content marketing campaign:
1. Research
Before you do anything else, you'll need to look at BOTH your competitors and your industry as a whole. Are there any topics that are particularly hot right now? Any events or seasons coming up that are important to your business?
Have a go-to list of reputable references, whether they're reports, blogs, trade magazines, or social media sites of influencers in your niche. Consult them every time you're putting together a campaign.
2. Pick a Topic
Using the research you've now carried out, you should have some ideas for potential topics to cover. Here's where you need to call on that inspiration to come up with a title.
If you're working in a narrow field, you can get more out of the same topic by approaching it from different angles. For example: try looking at the causes of a certain problem, or focus on different solutions.
Choosing a subject matter that you have a lot of experience or interest in will mean less research time. This will also allow you to put more of your own spin on it.
3. Outline
One thing you definitely don't want is for your blog posts to be a confusing and incoherent ramble that leaves your reader with a negative view of your brand.
This is why planning and formatting your article is so important. It will also make things easier on yourself when you come to the writing part! Outline your post by coming up with subheadings and focus on arranging your content in a logical way.
4. Write
When it comes to writing your article, make sure you avoid long blocks of text. Break up the information using bullet points and different sections. Then add value with things like graphs, images, videos, and infographics.
Don't forget to proofread your post when you've finished and add in any keywords for your SEO strategy.
Target Relevant Customers
Getting your content in front of the right people is undoubtedly vital for driving conversions. As is shown in the graphic below from Bright Talk, 62 percent of marketers state that audience relevance is the most important aspect of content marketing.

So what steps can you take to ensure that your content reaches the right people? Here are some ideas:
The Right Channels – Creating excellent content is pointless if you're NOT distributing it in the right place. For example: if you're in B2B, you are more likely to use LinkedIn than B2C businesses. Instagram on the other hand, works better for companies with physical products to sell.
Tailored Content – When crafting your content, make sure you keep in mind the type of person who is likely to be reading it. This will shape the style and tone of each piece. Would your reader prefer a less formal approach? Do they have good background knowledge of the subject? You're more likely to see conversions if your content speaks to your customers on a personal level.
Use a Contact Database – If you're in the B2B market, you know how important it is to nurture your leads with content. However, getting hold of relevant B2B leads can often be difficult and time-consuming. This is why using a company intelligence platform makes sense.
At Global Database, our tool allows you to quickly and easily qualify leads based on a range of demographic filters, so you have a highly targeted contact list with direct email and phone details for the decision makers in your industry. Book a free demo here.
Test Content Ideas
Testing is a vital part of any marketing campaign – and content is certainly no different. You can use A/B testing to trial two simultaneous content pieces. Measure everything with link shortening services and Google Analytics data.
There are different aspects you can adjust in order to see which drives more conversions, such as:
Call to Action – Well-crafted content is worthless without a clear call to action. You can create different variants for testing by changing the text, button style, color, or its location on your page or email.
Email Subject Lines – What length gets the most conversions? Does your audience react better to a joke, or their name in the subject line? Whatever you're changing, make sure it's attention-grabbing. Also, avoid spam language that'll make your leads run for the hills.
Article Titles – What kind of language grabs your audience's attention the most? Do long or short titles work better?
Use of Images – Do your articles do better with or without lots of images? What types of images work best? Does your audience prefer pictures or diagrams to illustrate a point?
Day/Time Sent/Posted – As is shown in the graph below, most businesses post content on weekdays. But the majority of social shares occur on the weekends. See what works best for your business by testing both, as well as the time of day.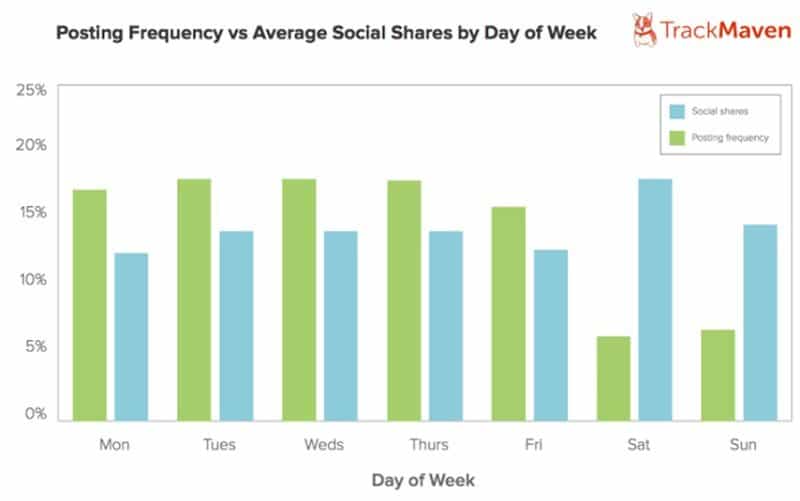 The need to consistently publish high-quality content can easily become very tiresome. But by approaching the process in a more methodical way, you should find it becomes simpler and more time-efficient.
Ultimately, it is for you to decide what works best for your specific audience. By carefully monitoring and testing your content, you'll be able to adjust your campaigns and improve your ROI as a result.