Finding the perfect domain name is a challenge, lucky for you were here to help. If you are making a website and want to find a cool name, these resources should definitely help.
These tools will help you find available domain names, and domain suggestions.
NameQL helps you find a great name. It considers thousands of potential names in milliseconds and shows you the best, and only the ones where [name].com is available.
Domize will check whether unavailable domain names can be bought on the secondary market or whether they're soon expiring.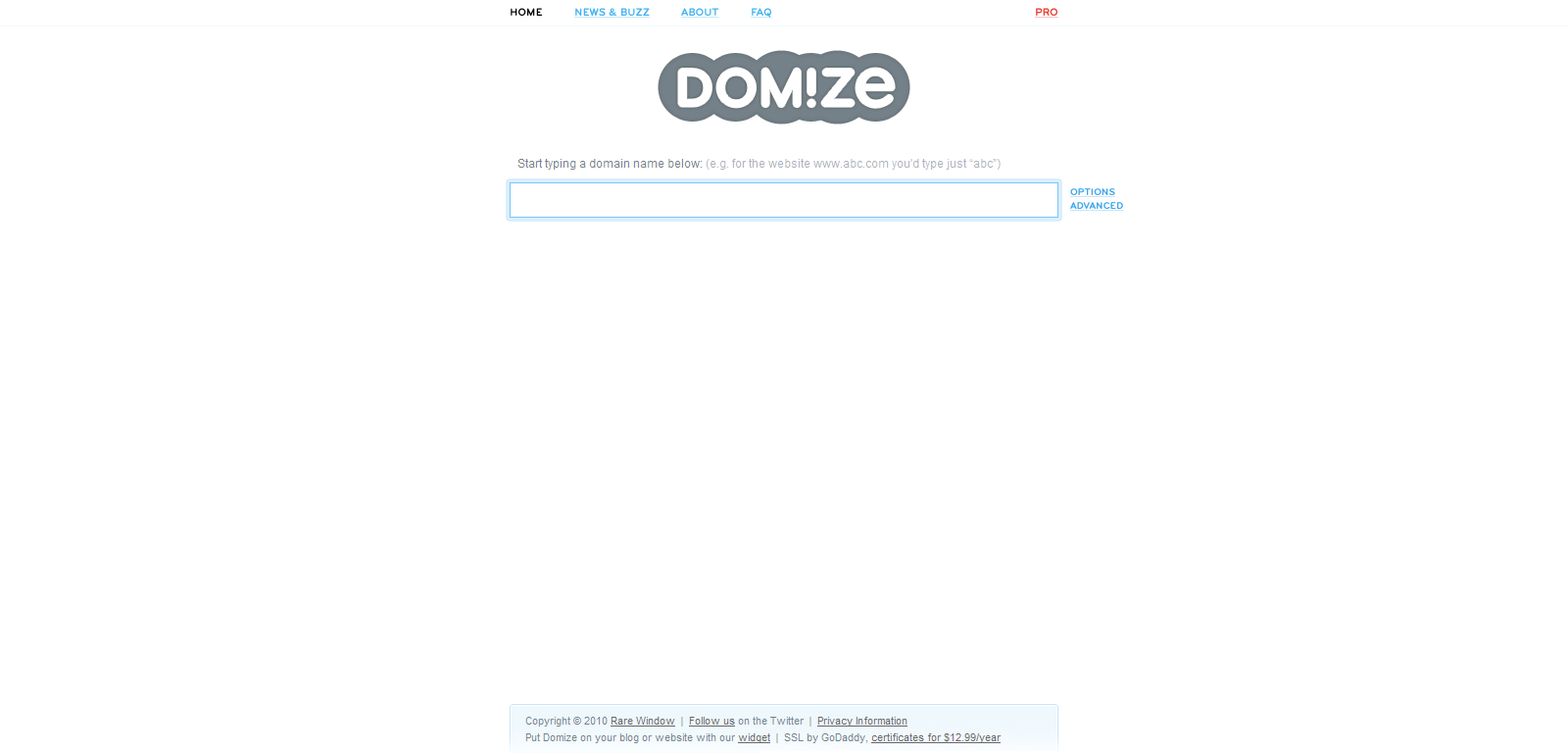 Domainr helps you explore the entire domain name space beyond the ubiquitous—and crowded—.com, .net and .org.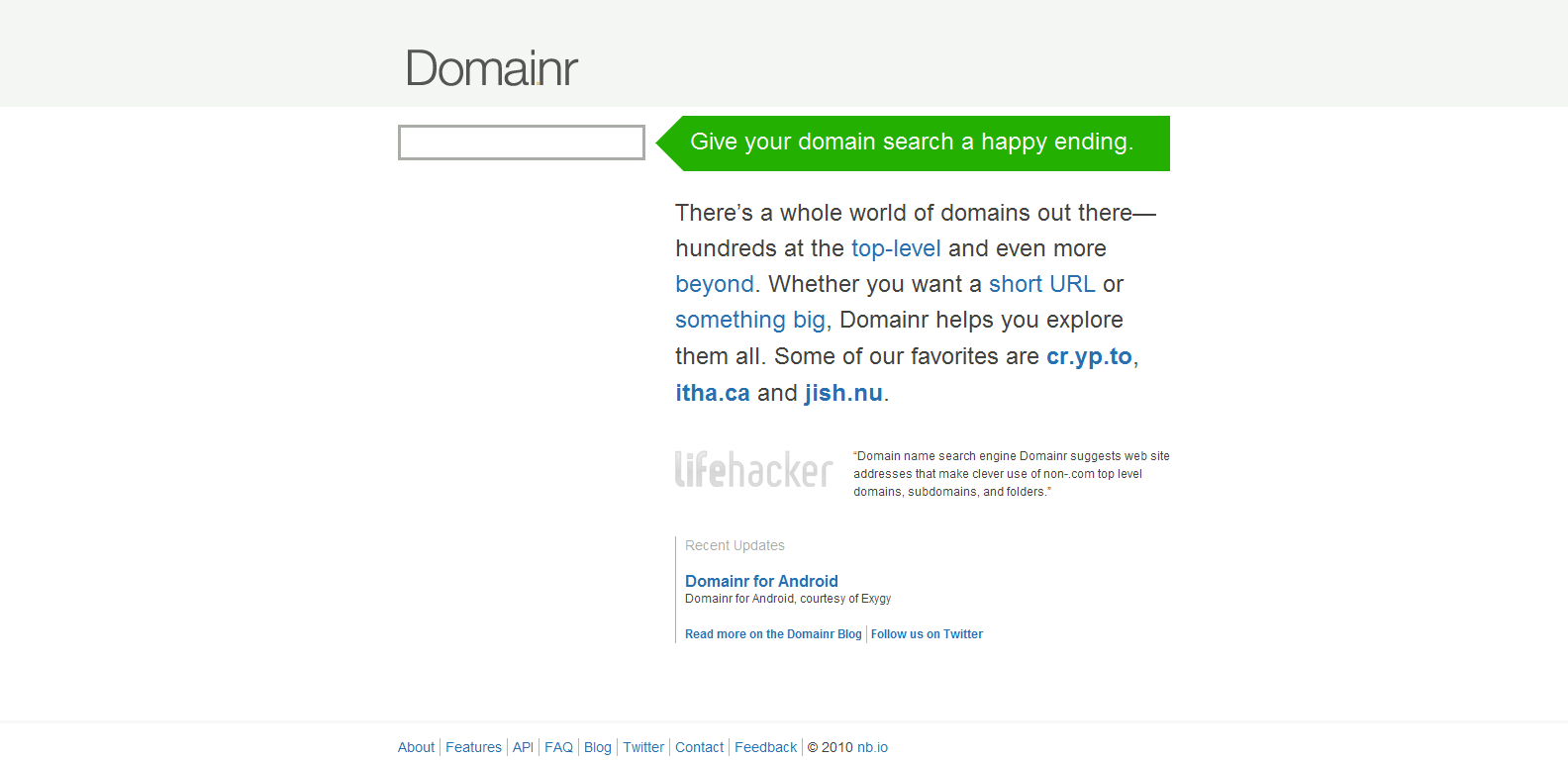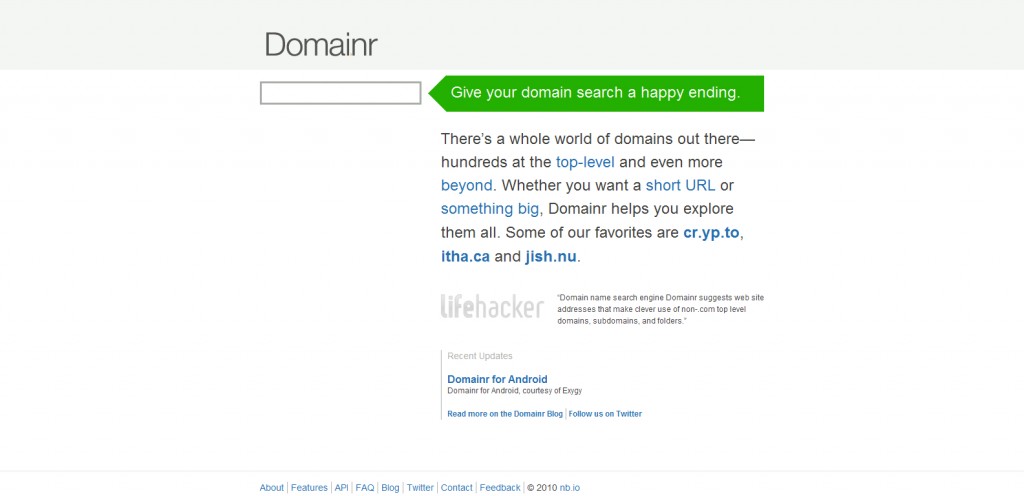 Random domain name search tool.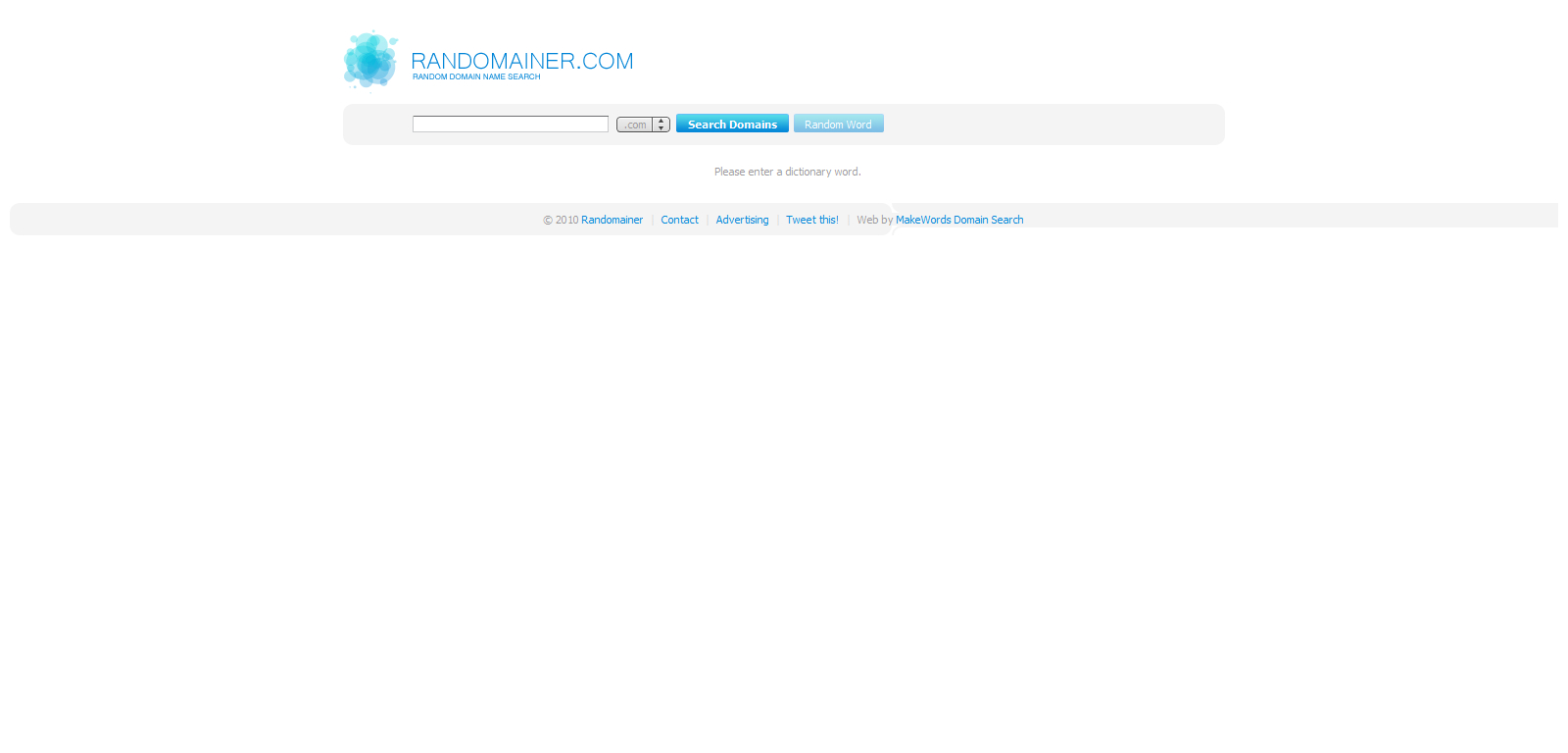 You can generate domain names for multiple TLDs, and use the filters to sort through the name options.  Make sure to click on the domain to ensure that it's available.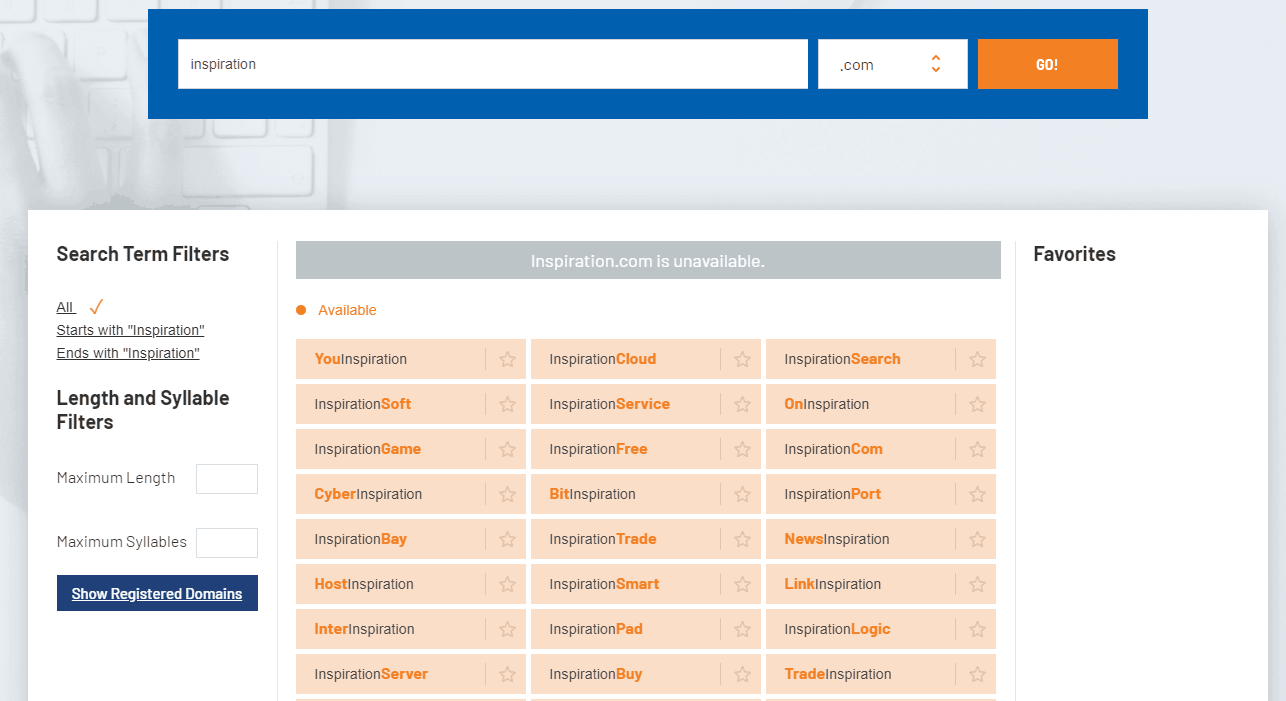 Use the Domain Name Generator to create a nice and easy to remember domain. It randomly generates several .com domains. You can see next to each domain if it's available.
Great tools for keyword domain name generator.
NameStation.com is a domain search workstation that offers a variety of name suggestion methods that help our users find available domains.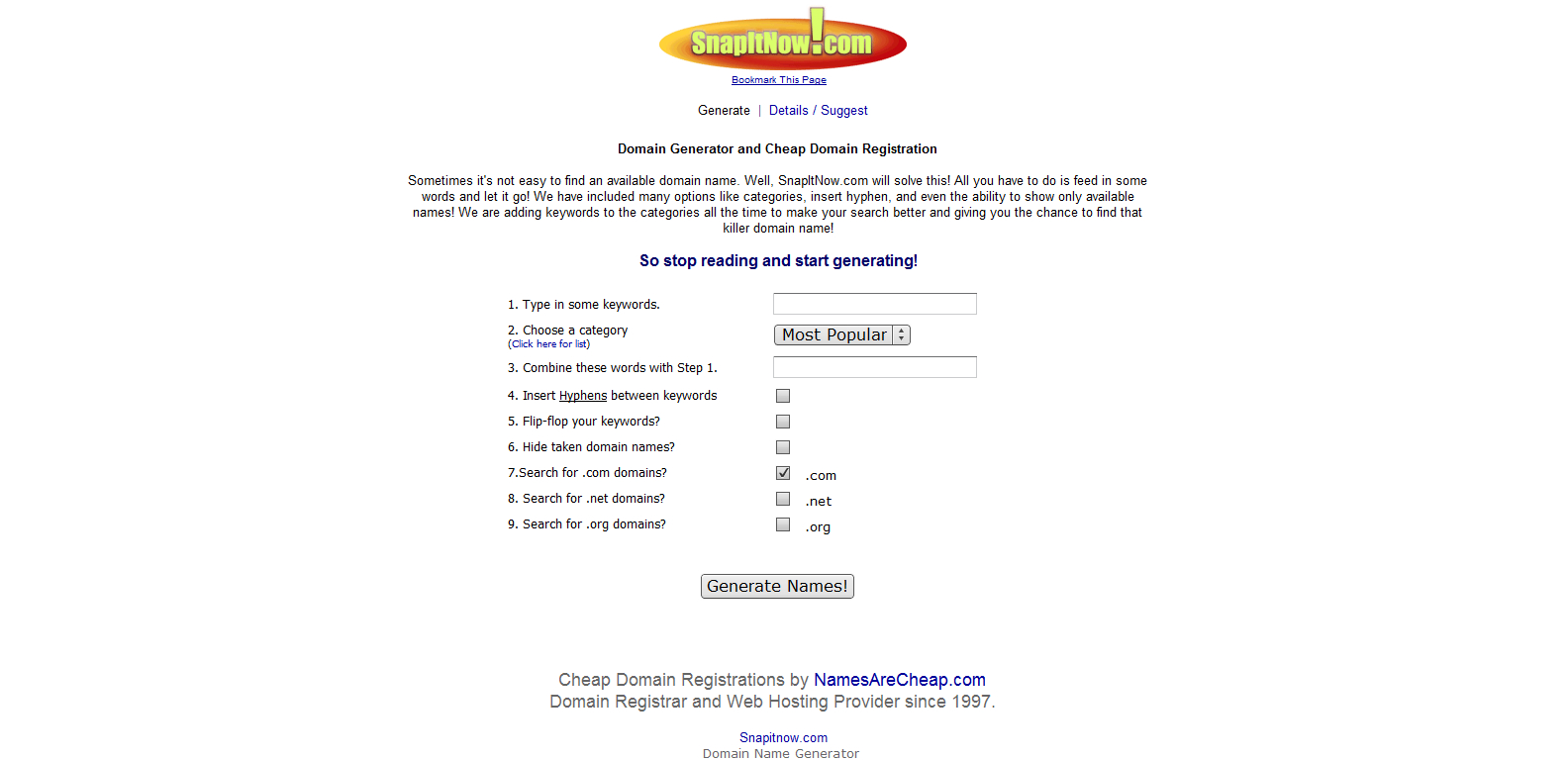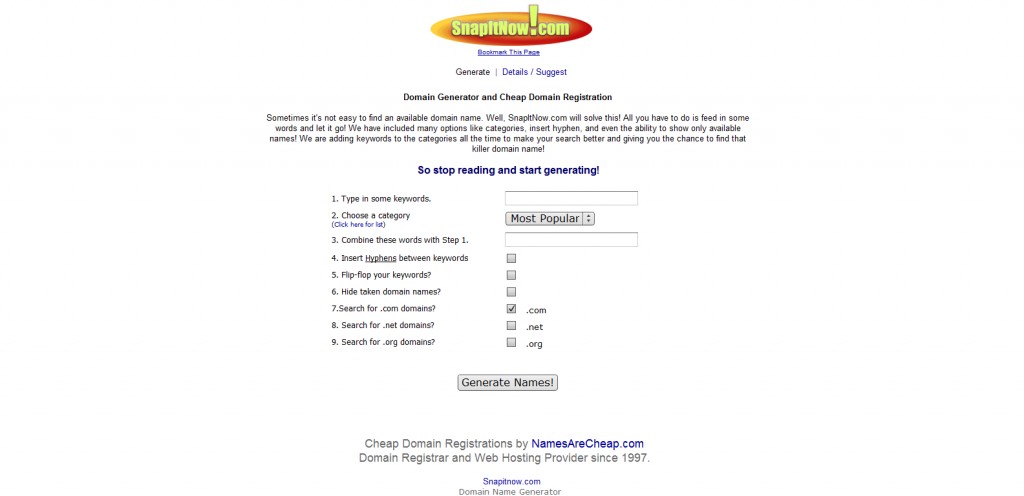 NameStation.com is a domain search workstation that offers a variety of name suggestion methods that help our users find available domains.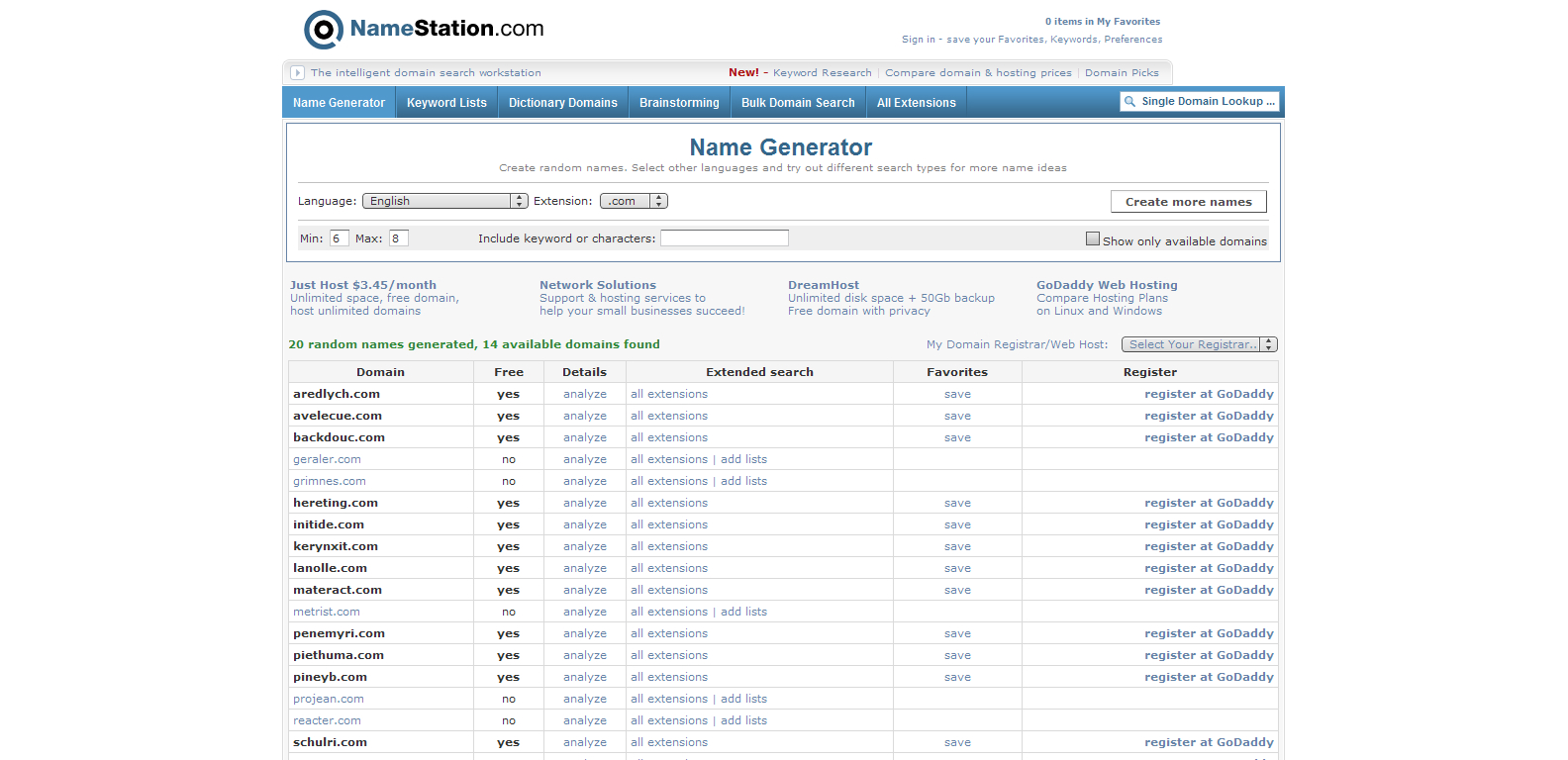 A web 2.0 name generator.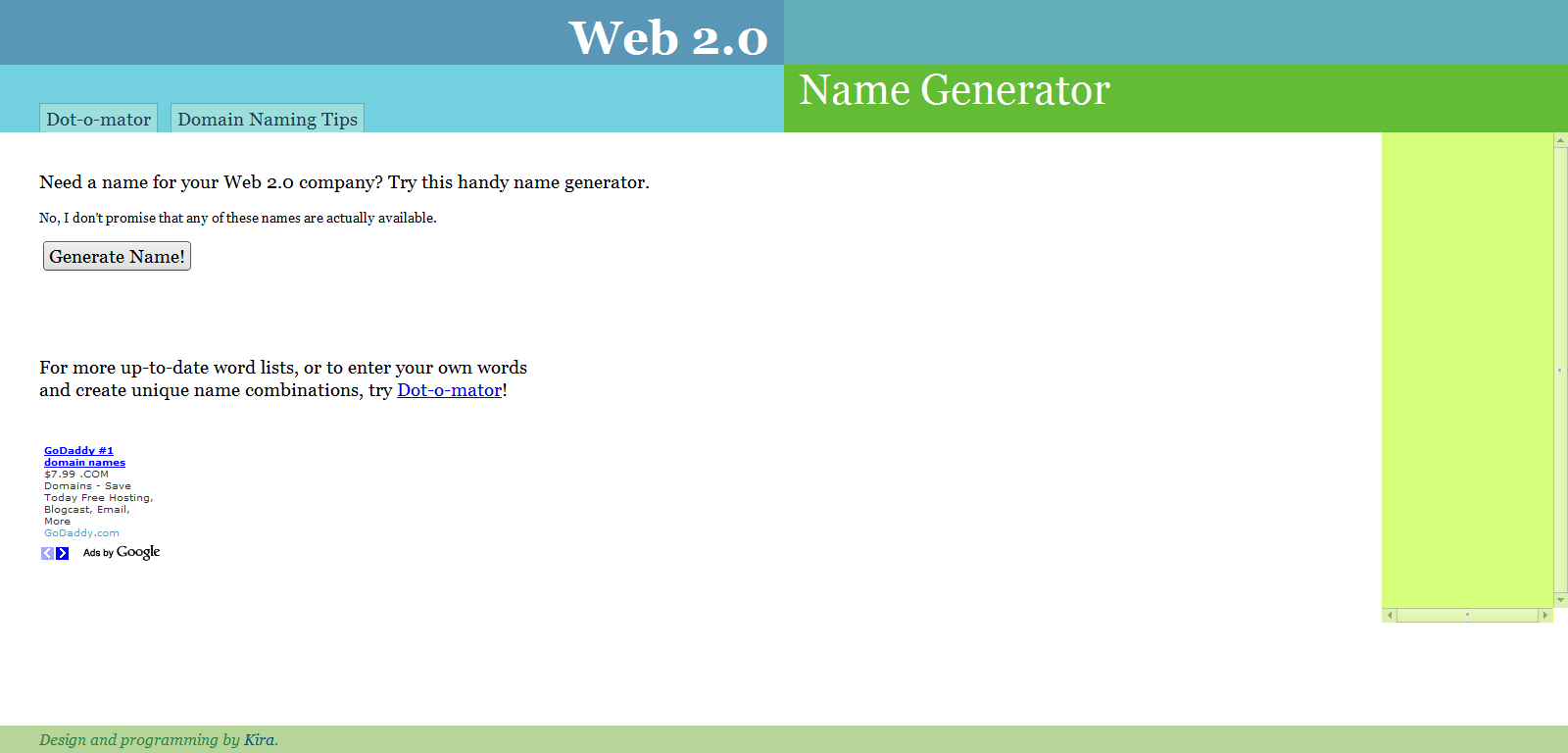 Bust a Name/DomainFriend is a tool to help you find domains and manage them. We have combined linguistic data with a unique interface to let you quickly search through thousands of domains and see which are available.
NameBoy can find the perfect and available domain name for you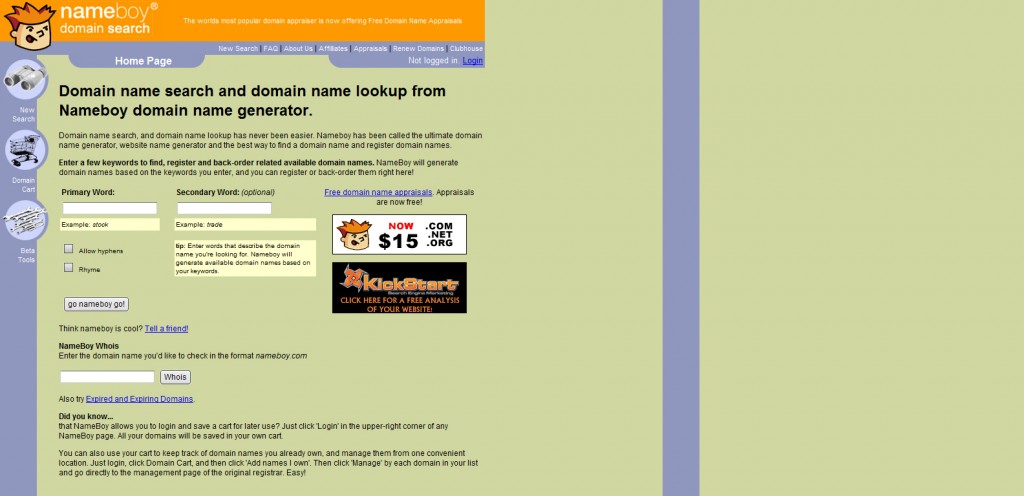 Automattic (the company behind WordPress) owns this tool, which helps you find available .com domain names.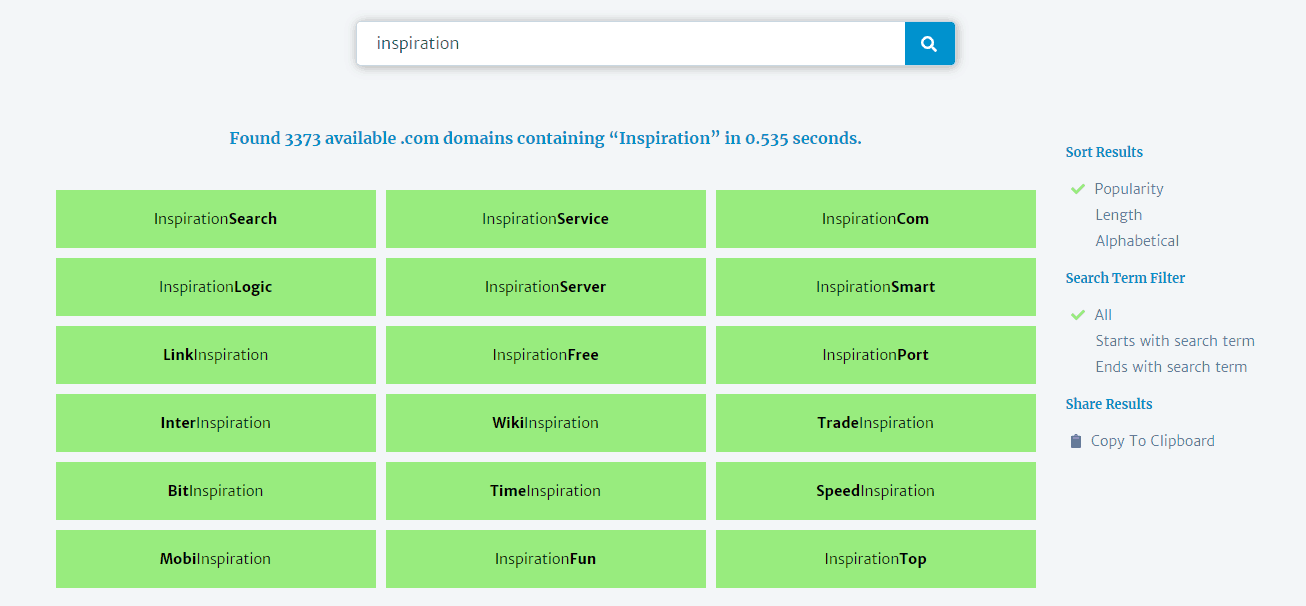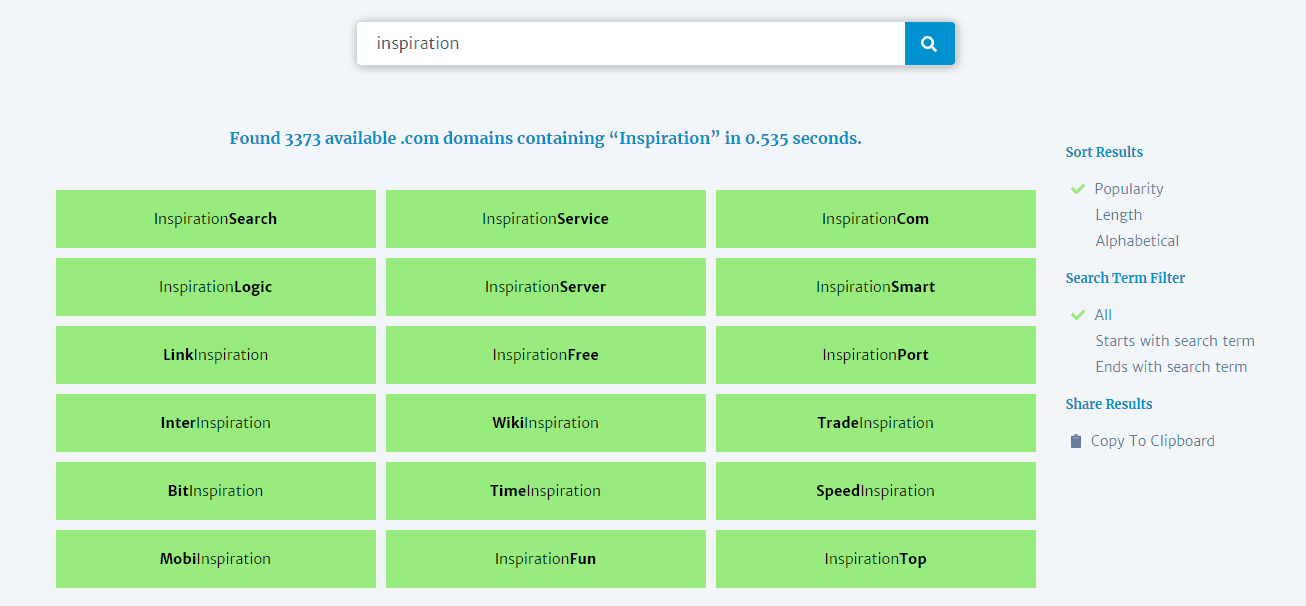 Use Dot-o-mator to create domain name suggestions. Just enter a word (or words) in the left box, and choose some endings (or enter your own). Click to combine them. If you see a name you like, you can check its availability or save it to your scratchboard.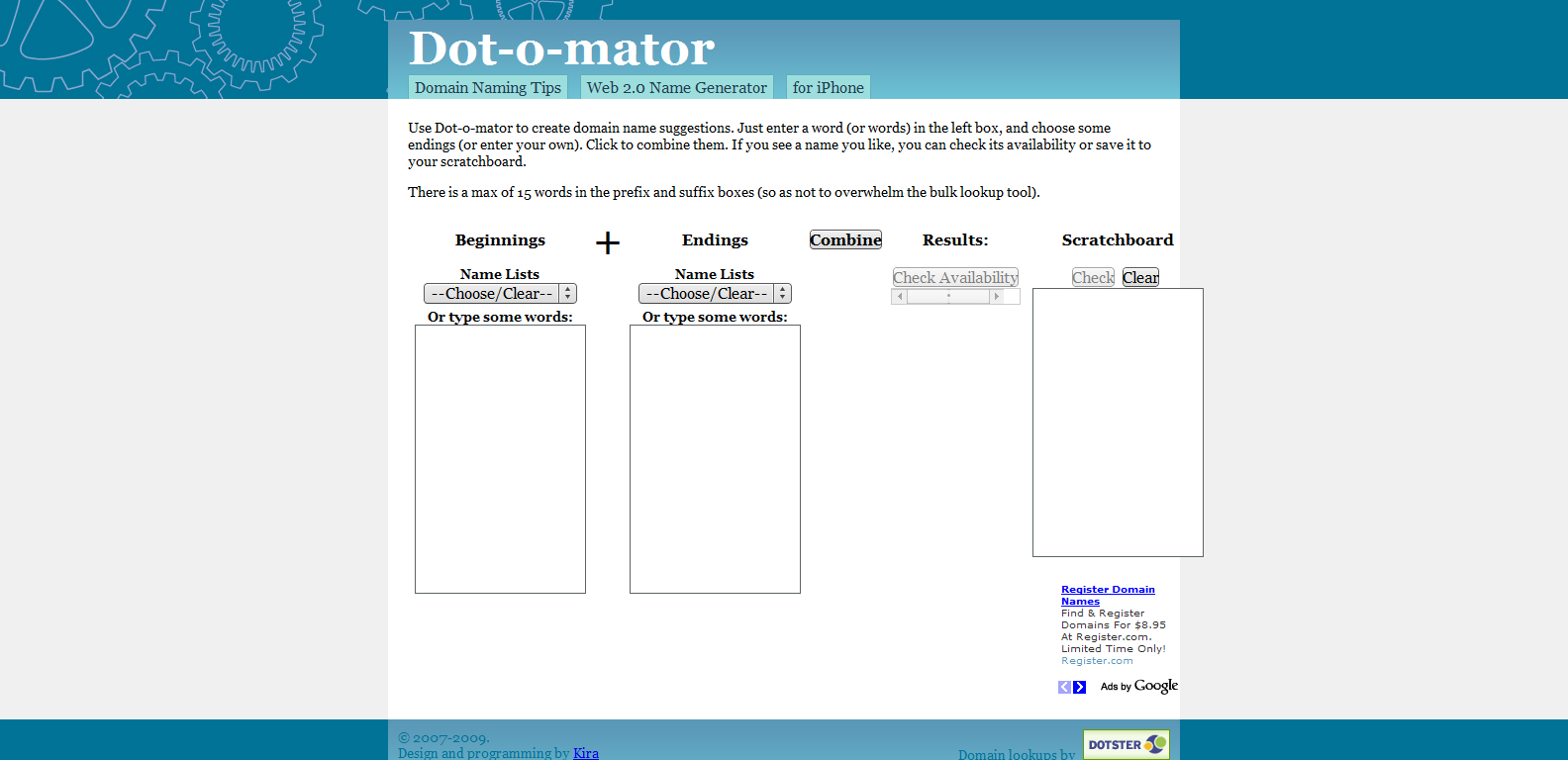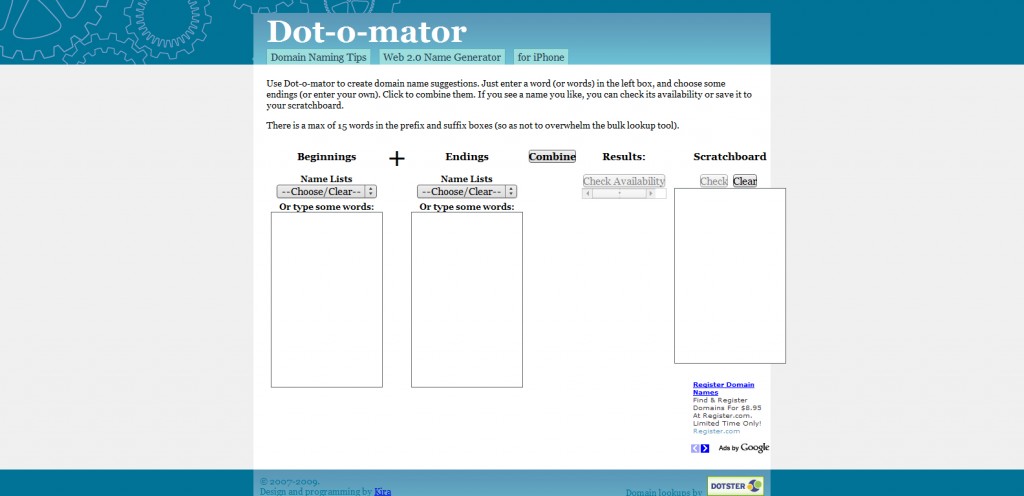 Squadhelp makes it easy for you to find great, marketable names for your business or website. All you have to do is start a Domain Name Contest and our pros will compete to submit awesome domain names that meet your criteria.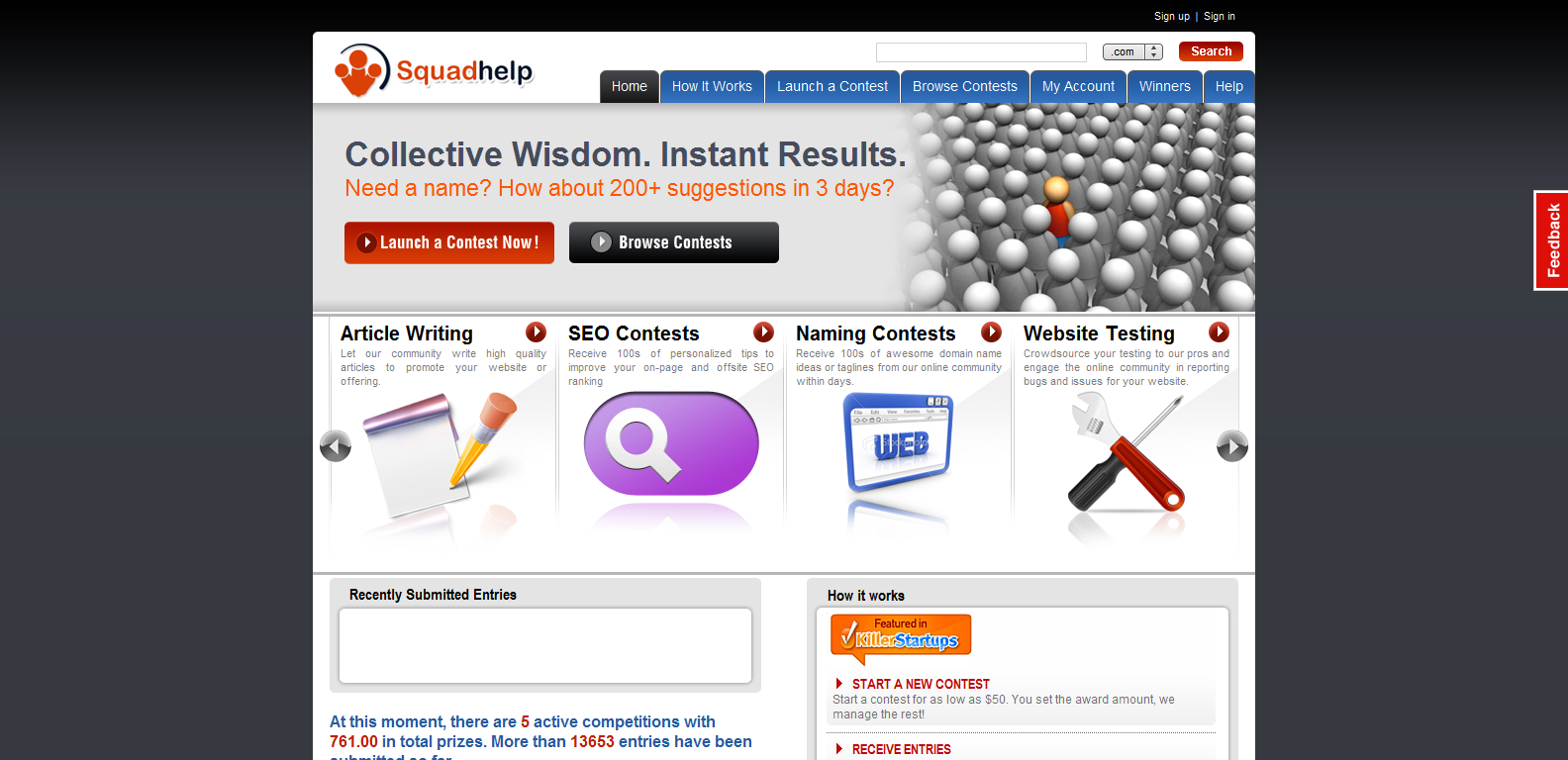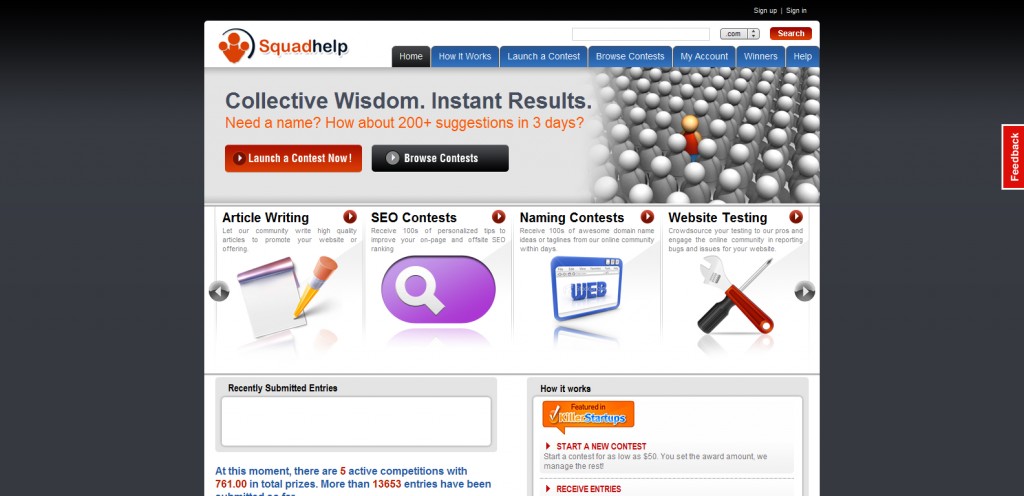 Simple search interface that allows you to input suggestions as you type.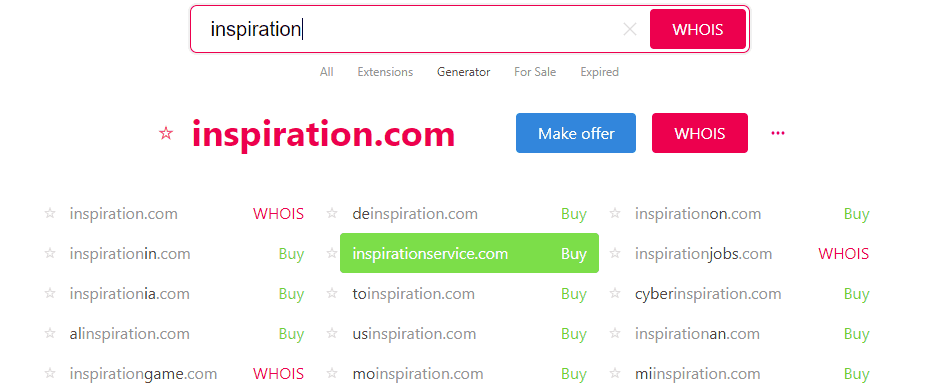 NameMesh separates names into multiple categories.  Note that you can select your preferred domain registrar, TLD, and filter by domain length at the top of the search results.

Domain Suggestions Engine serves over 10 Billion suggestions a year.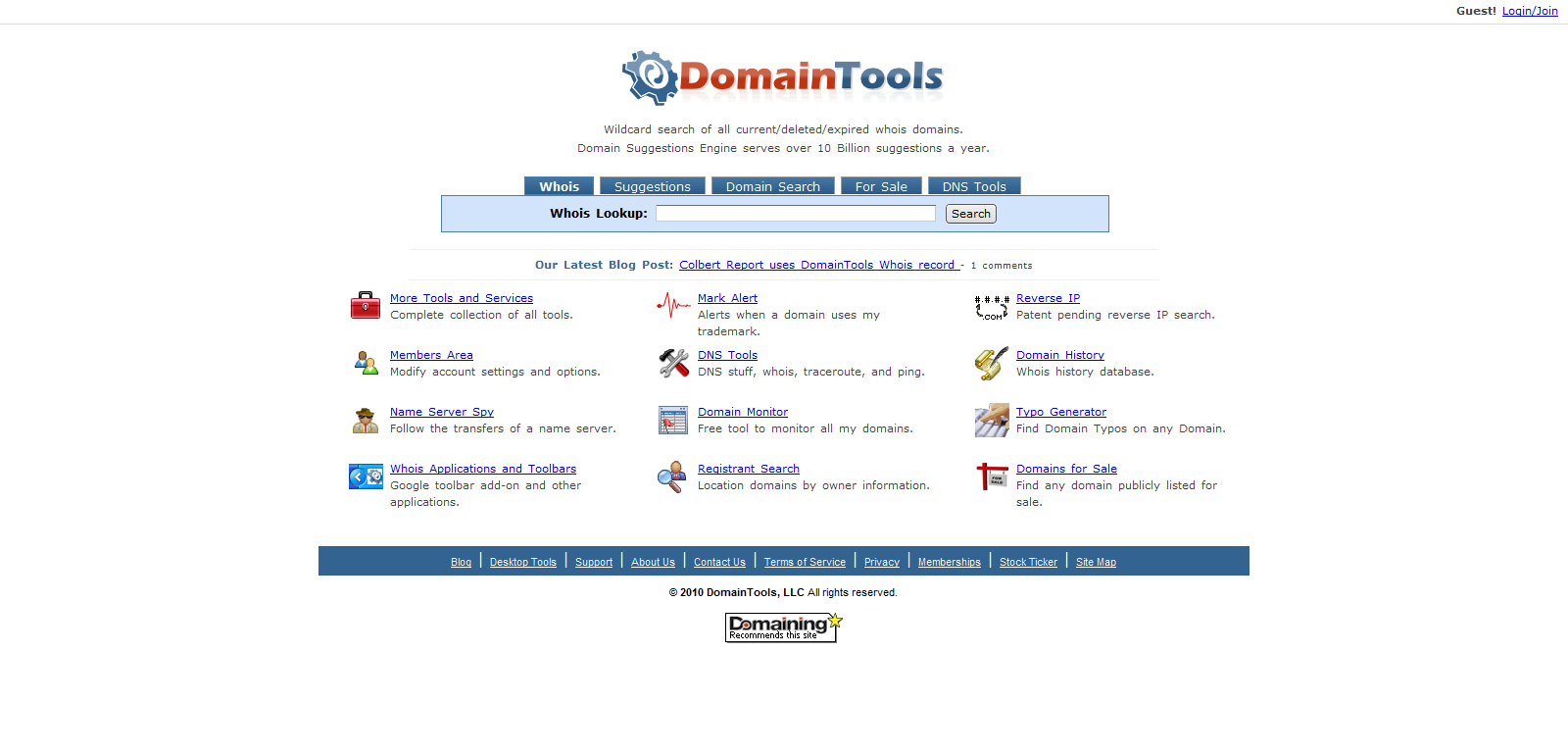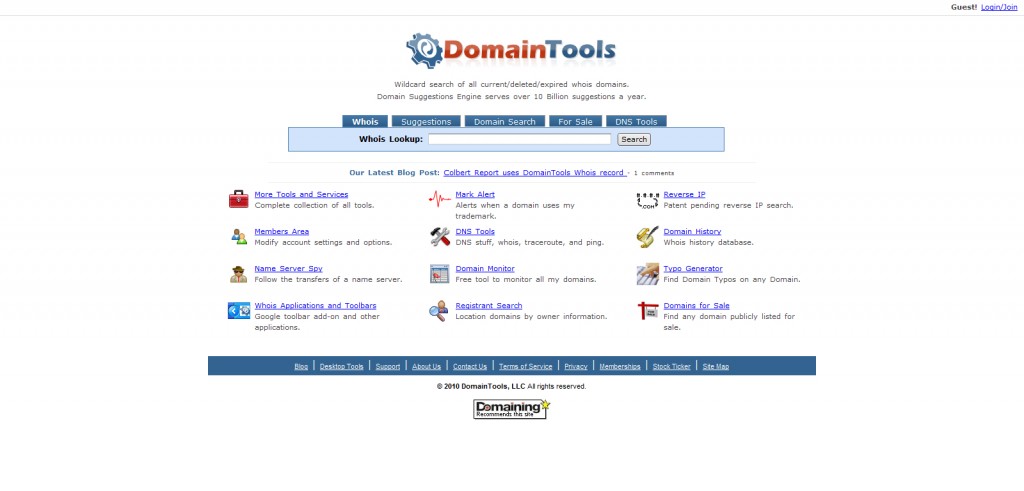 The domain name search engine!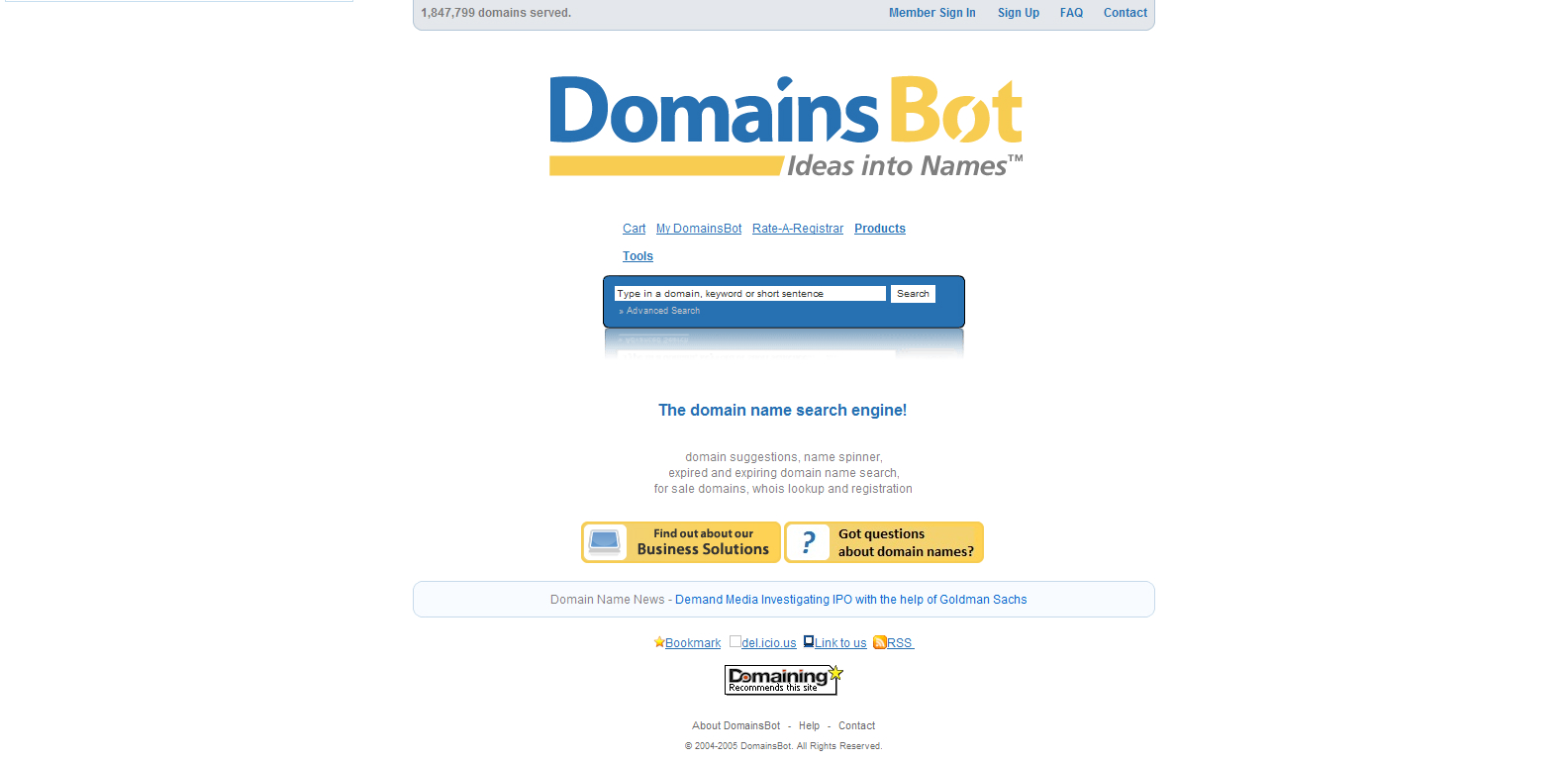 Impossibility helps you find shorter domain names (generally 8-10 characters).  You can add four-letter, five-letter, and six-letter nouns, verbs, or adjectives to the beginning or end of any word.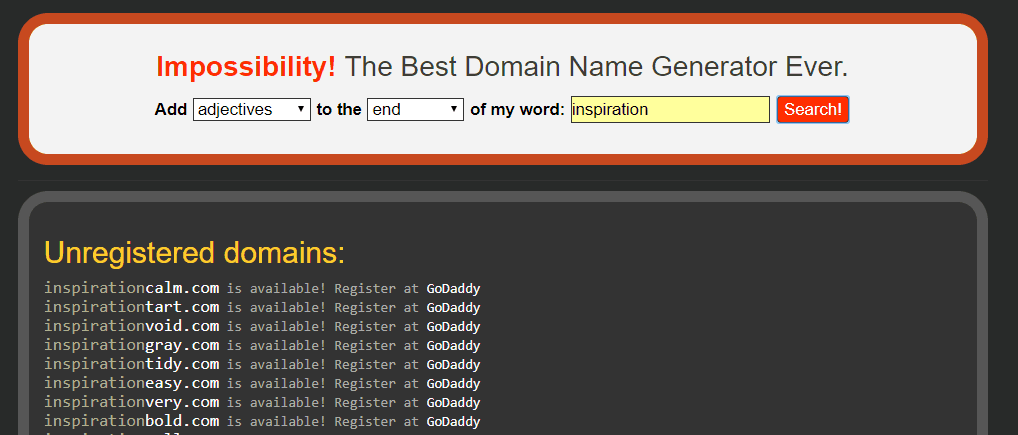 Check and compare names for your next startup with ease.
21. Best Domain Name Generator by IsItWP
The Best Domain Name Generator by IsItWP will help you generate random business name ideas. This free to use tool generates dozens of domain name ideas almost instantly in 2-simple steps.