Last Updated on March 8, 2022
The Growing Importance of Video Marketing on Social Media
When it comes to interaction and engagement, video is the most important type of content marketing. With the rise of multimedia content across networks, companies are starting to focus more on inbound marketing strategies rather than on traditional ones. A very powerful tool used in digital campaigns for creating engagement with the audience is video. This is obvious, as people prefer the dynamic experience of moving content rather than having to read heavy blocks of text. Here you find some relevant statistics showing just how efficient the video format is for businesses.
Live Streaming raises video marketing to the next level.
With apps and features like Periscope or Facebook Live, you can connect with your audience in real time. This brings a larger social dimension to the video format because it allows people to react immediately to something that is happening at that precise moment.
You can use live broadcasting in your business, in order to increase interaction with your audience. Showcase your products, present the events you were invited to, share the latest company news. You will definitely stand out on social media. And don't be afraid of making mistakes – it is good marketing strategy to show your customers your human side.
Tips For Improving Your Live streaming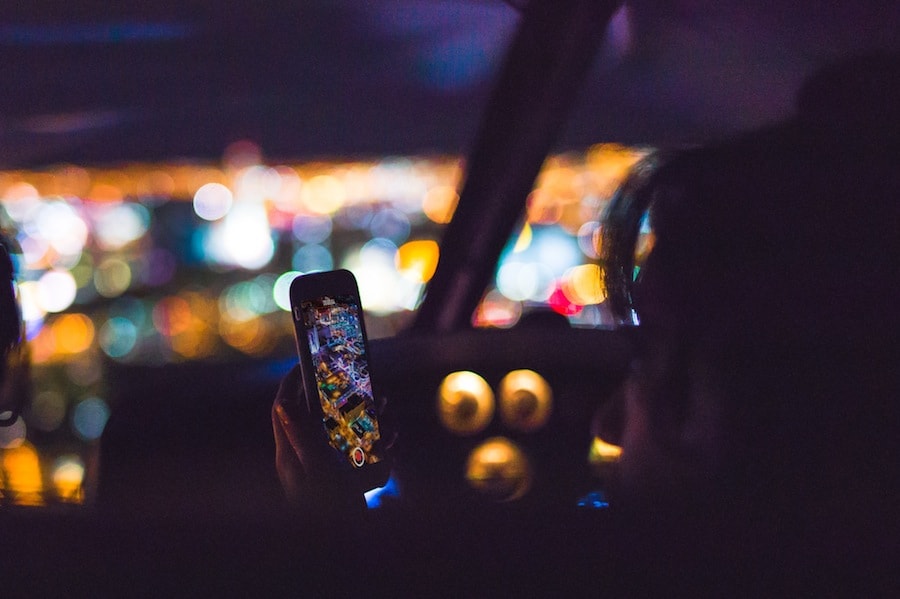 To launch a good online video campaign, you should consider following these few tips before going live:
Prepare
Before you start sharing your first video with your audience, make sure you are familiar with it. Copy other people who do live streaming and learn from them. Notice what tactics are used to drive interaction with the audience and what are the mistakes you need to avoid when you broadcast live.
You can also try it yourself with a private audience. If you experiment first and see how it works, you will feel more confident when you go in front of everybody.
Let your audience know you are going live
This is particularly the case if you are using Periscope. Most of your followers on other social networks probably don't have a Periscope account. To direct your audience to it, create posts on Facebook, Twitter, and Instagram (don't forget to provide your Periscope link) to promote your broadcast event. Announce the date and time when you will be going live. Adding hashtags to your titles can also bring people in from Twitter to Periscope, but make sure they are related to your video content.
Whatever platform you use for broadcasting, always tell people beforehand and encourage them to attend your event. This practice drives more followers to your page, induces anticipation and helps you build a strong relationship with your community by letting them know you care.
Take care of quality
You don't want lack of resources to ruin your experience.
Use the proper equipment to assure your video will look as good as possible.  Use a tripod or a selfie stick to keep your smartphone steady in order to prevent a shaky camera. If you want a hands-free solution that enables you to film from your point of view, you can use this new product.
Check the location where you will be broadcasting beforehand and make sure the lightning, background noise and surroundings won't affect the quality of your video. Create a professional environment by taking care of these aspects.
And don't forget to check the internet connection. This is a crucial step in creating a good quality live streaming video.
Build a strategy, but don't overdo it.
It's good to prepare a strategy before starting your stream, but don't make your video seem over-scripted. Live streaming is about showing people who you really are, so have a human exchange with them and try not to pitch during your broadcast. Give people the chance to ask questions, make comments and talk to you. If you see that your strategy is taking another direction, go with it.
Facebook Live vs. Periscope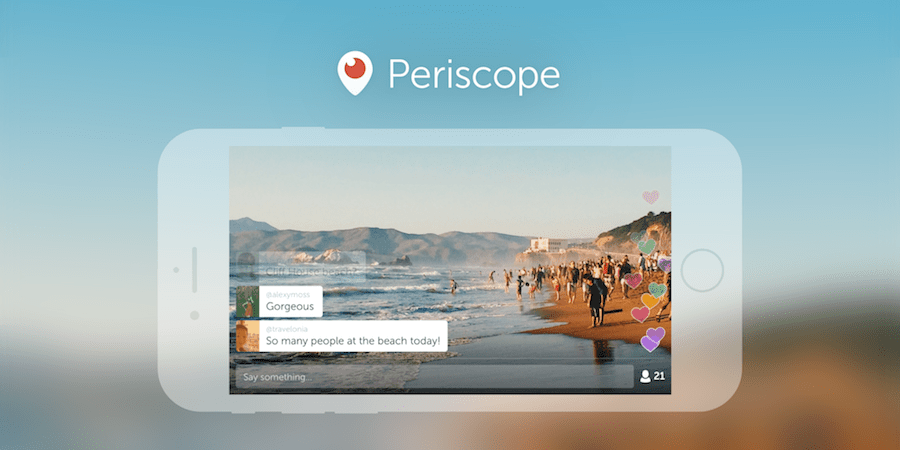 Facebook and Periscope are both platforms that have a live streaming feature you can use for growth hacking. You are probably wondering which one you should choose for your business. Here are some advantages each one has over the other:
Periscope
Periscope is exclusively a live streaming platform, so all the focus is on the viewer's, as well as on the streamer's experience. The screen is better adapted for live video. For example:
People can tap on their screen when they like a moment in the video, so when you see some hearts floating on your screen you will know that what you've just done resonated with the audience.
Another good thing with Periscope is that enables you to do a private live stream. In case not all of your followers are interested in the same events, products or services your business provides, you can select only that segment to notify people about the video.
Periscope also gives you detailed statistics that give the size of your audience over time, so you know when you had the most viewers and when people left your broadcast.
Facebook Live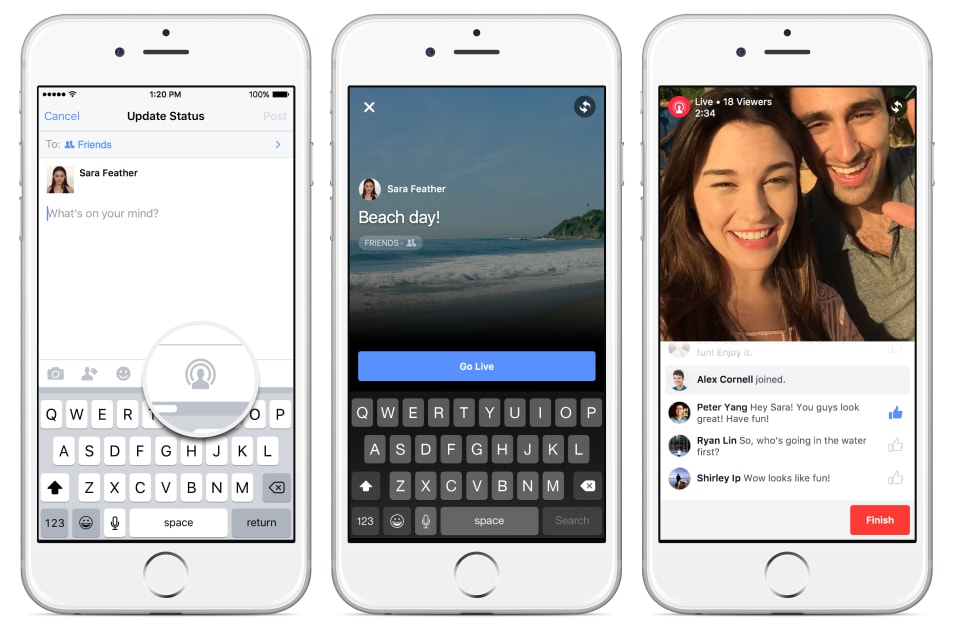 While Periscope is a niche channel (even if it's connected with Twitter), Facebook remains the most popular social platform for marketers. The most important advantage Facebook has over Periscope when doing a video ad is that you already have active followers here. If you add the hottest media format to the great reach of Facebook, you get a great marketing opportunity for your business. So, go live and engage with your audience in a different way.
Unlike Periscope, where your content disappears after 24 hours, with Facebook you can save your video and keep it as a post. People who missed your live broadcast can watch the video anytime, in the regular format.
On Facebook, you have a simple way to see what impact your content has on the audience by checking Facebook reactions.
Conclusion
Do you want your next digital marketing campaign to be a live streaming video? As both Periscope and Facebook live were launched recently, live broadcast on those platforms is still an innovative, unconventional tactic you can use to grow your business. Analyze what they have to offer and choose the one that fits best with your target audience.
Familiarize yourself with broadcasting techniques before you share and promote your event ahead of time and ensure the best quality for your video by preparing the right equipment and environment.
Don't miss out on an outstanding opportunity to deliver valuable new content to your audience.