Aside from grandparents, aunts and uncles are the next line of adults kids would be close with. You can bet that if you won't buy your children ice cream, their Aunt Jill or Uncle Bob will.
Aunts in particular, love spoiling their nieces and nephews. And even if they already have their own bundles of joy, you can still expect them to drop by on a lazy Sunday afternoon to hang out with your kids.
Aunts bring with them a certain magic that other relatives just can't give. And the best part is that they don't even need to be related by blood. Anybody can be an aunt – as long as you trust them and your kids love them.
Your bestfriend since middle school? Yes, she's your daughter's favorite (right after you, of course). Your co-worker who had been with you since you entered the corporate world? She's been there since your pregnancy, and now, she's holding your baby.
What Makes Aunts Special
Unlike parents, who will have certain expectations for their children, aunts have a tendency to be more carefree and gentle on the little ones. It's like having a second mother – except she doesn't live in the same house.
This somewhat detached yet loving dynamic allows kids the freedom to share stuff they normally wouldn't tell their parents first. For example: while bad grades might make mom or dad furious or disappointed, their cool Aunt Maggie might simply laugh and encourage them to try harder next semester.
Another perk to having aunts is that children will always have a second support system. Sometimes, life can burden parents with too many responsibilities. And with grandparents often being too old or too far away, it's up to the aunts to save the day!
Timmy has soccer practice but you have to work overtime? Aunt Linda can be there in a flash. Lily going on a holiday trip with friends? You can count on Aunt Robin to not only give her some extra cash, but she can also keep an eye on your precious one so she doesn't party too hard.
Who Is Your Aunt?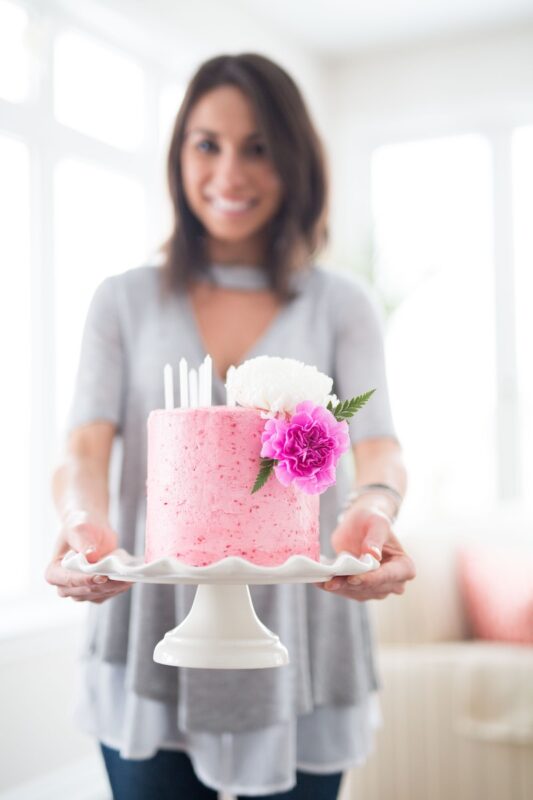 Your 'cool aunt' doesn't exactly need to be a parent's sibling. They can be any adults who have been close friends with either your mom or dad for years.
For instance, college friends tend to stick around longer than childhood or high-school friends. Thus, you will probably have an Aunt Lucy or Aunt Jessica, whom your mother has known since she moved to New York for college. In fact, they were most likely roomies!
If your cool aunt doesn't have a kid yet, expect to be spoiled a lot. If she already has one, you're going to be seeing these 'cousins' plenty of times as you grow up.
One thing's for sure: whenever there's something you're not comfortable sharing with your parents, you know you can always turn to Aunt Lucy for help. She'll be your listening ear and shoulder to cry on. And with your 'cousins' by your side, you'll never have to attend a party alone!
Birthday Wishes and Messages for Your Aunt
Got a 'cool aunt' who will be celebrating her special day soon? Craft a homemade card and include these fantastic greetings and messages just for her.
Happy Birthday To My Favorite Aunt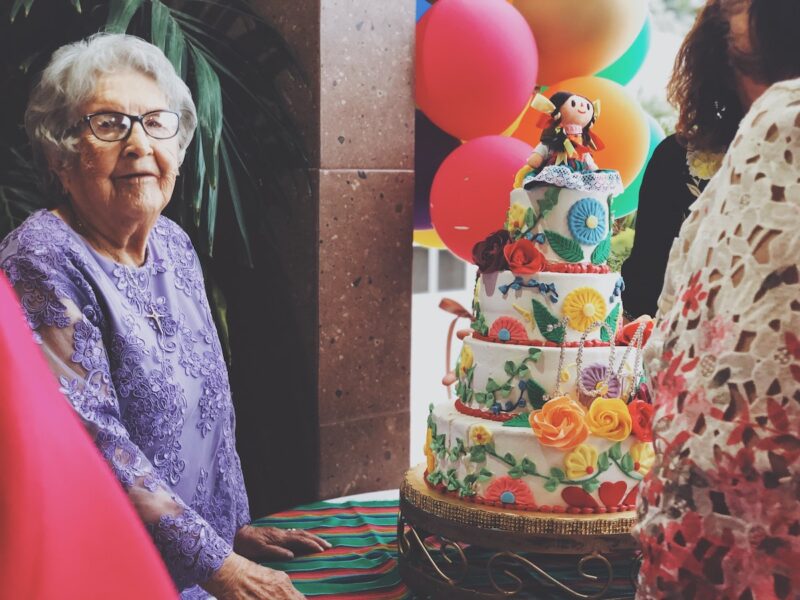 Aunt, you are an extremely kind woman who helps everyone without looking at whom or expecting anything in return. I am proud of how noble you are and I hope that on this beautiful day you can enjoy a delicious cake accompanied by all your loved ones. I love you very much and hope that we can celebrate many more birthdays together.
I am so lucky to have an extraordinary aunt. It is always such a special treat to see you. I hope we can have an adventure together soon. Happy birthday!
You're more than an aunt. You're a friend, a chef, and an advisor. Thank you for being that person in my life who I can turn to when I really need a grown-up friend. Happy birthday!
Wishing the happiest birthday to the world's coolest aunt. Thank you for always taking the time for me when I need to complain about my parents, get judgment-free advice or just need a big hug.
To my aunt on your birthday: Being around you is an absolute blast. You're so silly and fun. Love you lots!
Happy birthday to the warmest, sweetest, kindest, wisest woman I know. I'm so grateful to call you my aunt. I love you.
Dear auntie, you are a standout amongst the most magnificent ladies that I have met in my life. Warm wishes on your extraordinary day!
Dear aunt, believe it or not, I am always thinking about you and how much you mean to our family. You certainly have played a special part in our lives and for that, I am forever grateful. Best Birthday!
Warm musings, cheerful circumstances and joyous recollections are so much a piece of you, my most loved auntie! I wish you a particularly happy birthday!
The hottest welcome to my dear aunt! You generally know how to light up even the darkest day. May you Big Day be as sunny as you seem to be!
There are lots of wonderful women in my life and you are certainly one of them. I appreciate all that you have done for us. Wonderful Birthday!
A debt of gratitude is in order for showing me that an auntie niece relationship can go route past family get-togethers, end of the week grills and Thanksgiving meals. Wonderful birthday.
Wishing the happiest birthday to my beautiful aunt. Thank you for coming to see me and spending time with me. No matter what we are doing, I am happy when we can do it together. I love you.
Happy birthday, Aunt! May all of your wishes and dreams come true today. You have done so much in your life, and I really look up to you. Thank you for being part of my life.
I'm so thankful for an aunt like you. You fill my heart with love and my stomach with incredible food. I hope we get to spend some quality time together soon. Wishing you the happiest birthday ever.
Hey aunty, do not worry about how old you are turning today. What is important is that you are here with us one more year and we are forever grateful for that. May you have a wonderful birthday, I love you!
Dear auntie, when everything in life appears to stop, your recommendation is the main push that helps me advance. Happy birthday.
Aunt of my soul, on this special day of yours, I just want to tell you how much I really love you. Thank you for everything and for making me a better person because of your wonderful advices. Wonderful Birthday!
You are a very dear aunt who brightens any day by bringing joy and sunshine in your own special way. Here's wishing you love and happiness, not only for today but for the many years to come. Wonderful birthday aunty!
Being wonderful is just what aunts do best. I know it because my aunt is truly the best! Whether you are hugging or comforting or just being funny… you certainly are the best aunty! Happy birthday!
Happy birthday to my sweet, wonderful and loving aunt! As you celebrate today, I hope that all of your birthday dreams come true. I am so grateful to have you in my life. You are truly one of my favorite people around! Have an incredible birthday.
Here's to hoping that this birthday is the best you've ever had! Happy birthday to a kind-hearted, supportive and sweet aunt! You are one of the most influential women in my life. I want you to know that I am thinking of you and celebrating the day when you came into this lucky world!
Thank you for being a true source of guidance in my life. I am sending my warmest birthday wishes to a truly extraordinary aunt! I appreciate everything that you have ever done for me. I will always be extremely grateful to see your lovely face! Have fun!
Happy Birthday, Aunt! I want you to know that you are simply incredible. You are so charming, funny and caring, at all times. I hope that your day is filled with fun, laughter and happiness all around! Here's to you!
On your birthday, I want you to know that you are the best Aunt ever! You are always in my thoughts, because you mean so much to me. Thank you for continuing to enrich my life with your presence. Enjoy your day!
Sending my best wishes to a truly one-of-a-kind Aunt! You have always been so warm and inviting. I consider you to be one of the best role models ever! Have a total blast on your birthday, because you definitely deserve it! I love you.
Happy birthday to an aunt who always knows how to celebrate in style! I am so grateful to have you by my side through everything. You are truly irreplaceable! Thank you for always being you. Enjoy yourself!
Birthday Wishes for Aunty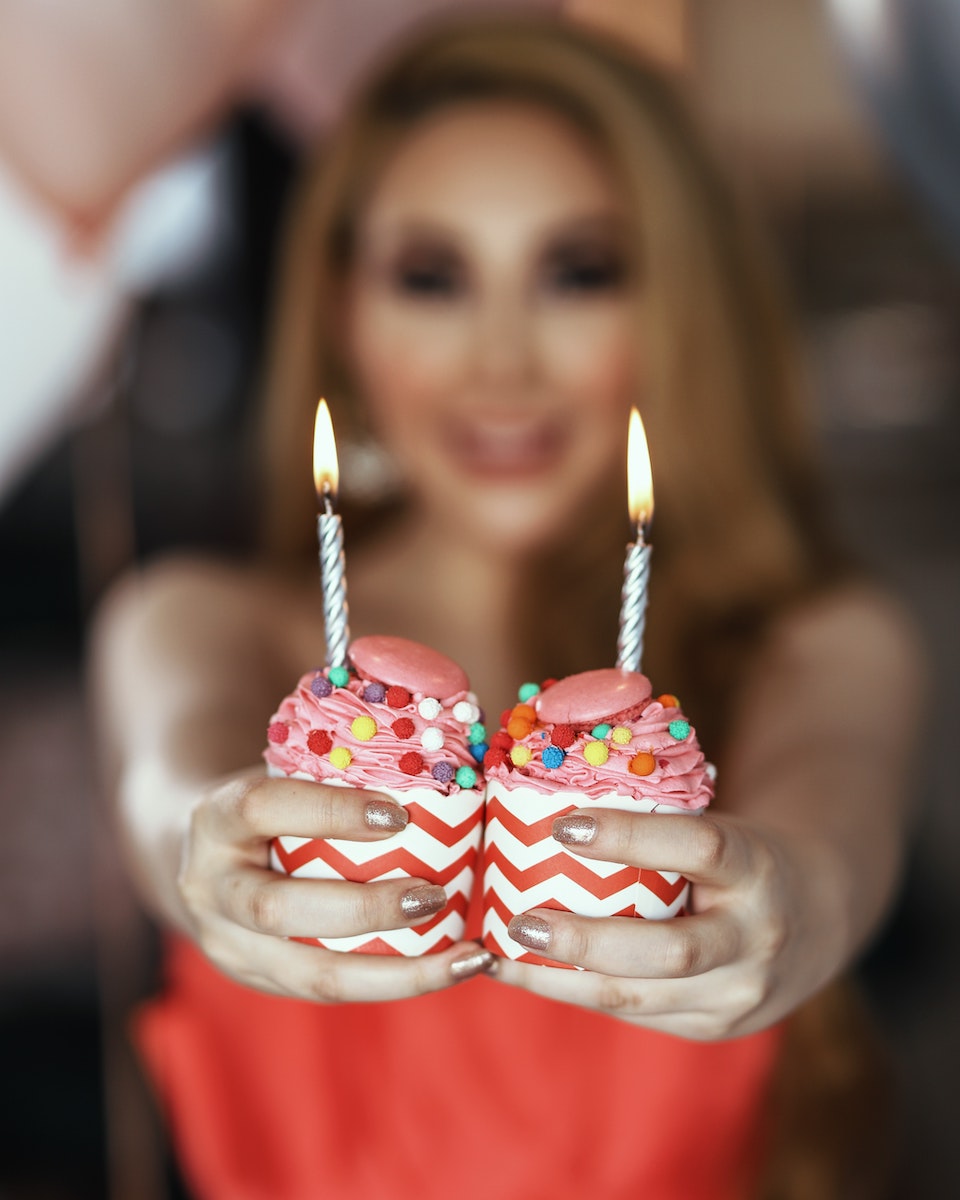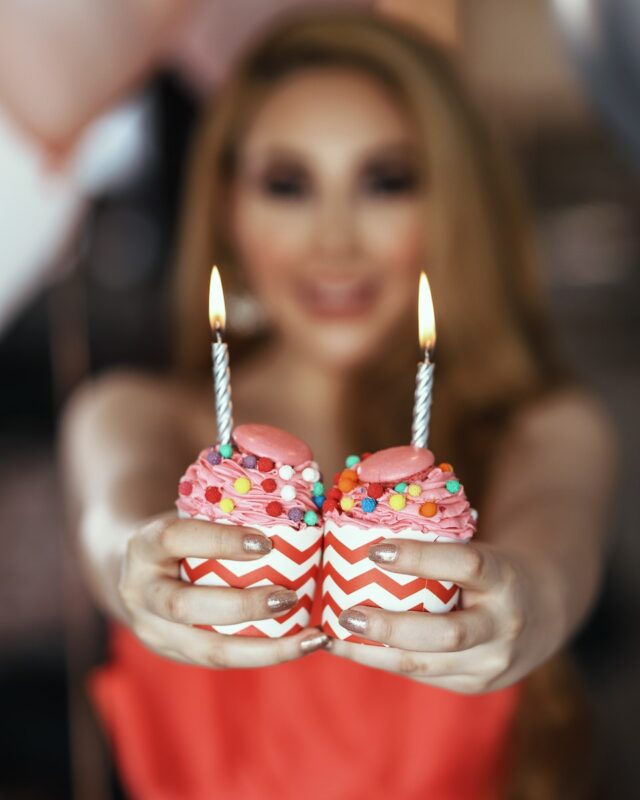 The day of your birthday has come and it fills us all with joy to celebrate this wonderful day. Unfortunately I will not be able to participate this year, which makes me very sad because I wanted to congratulate you personally more than anyone else. I hope you enjoy the rest of the family very much. Happy Birthday.
Today is the birthday of my dearest aunt, so I take the opportunity to write you some nice words in which I express my good wishes. I wish that the future is full of good news, joy and happiness. Enjoy your day very well. I love you.
My beloved aunty, thank you for all the life lessons you have taught me. My life would not be this great if not for you. I will forever cherish the wonderful memories we have shared, I love you! Wonderful Birthday!
Aunts like you are precious and few. For that, I consider myself lucky for having you. Best Bday!
I believe I am the luckiest person in the world for having such a caring aunt like you! I hope that all your dreams and wishes come true, wonderful birthday!
Happy birthday to my incredible auntie! You've generally been an incredible companion and a genuine inspirer for me. May your day bring you heaps of otherworldly minutes and joyous astonishments!
On your birthday aunty, I wish you will receive the lost opportunities of yesterday and many more bright chances for tomorrow. Have a great birthday! I love you!
Today is the best day to share this… You are the most fantastic aunt in the universe! Happy Birthday, our beloved aunty!
I feel so fortunate to have such a jovial, supporting and motivating auntie like you! Have an awesome day!
My auntie is an imperative column in my life's structure – the special case who is sufficiently unbending to hold up under a substantial weight yet sufficiently adaptable to permit me a great deal of fun. Best birthday.
Wishing the happiest birthday to my caring, devoted aunt. You're always there with a sympathetic ear and a cup of coffee. I am so grateful to be your niece/nephew!
Dear auntie, I may have acquired my mother's effortlessness and my father's knowledge. However, I've acquired your capacity to make the best of what I have. Best birthday.
Aunty, thank you so much for all the love and support. We will be forever grateful for all the great things you have done to our life. Best Birthday!
Despite the fact that you are significantly senior to me, I never comprehended the importance of the expression era hole since you have dependably been a companion to me. Glad birthday to my most loved close relative.
Dear auntie, you are the mother that never chides and the closest companion who never deceives. Happy birthday.
Wonderful birthday to my awesome auntie and crucial companion! May your most profound dreams be satisfied!
It did not take you doing a lot before I realized how special you are to me. From your smile to the way your eyes lit up, you are simply amazing! I love you so much, dear aunt! Wonderful Birthday!
There aren't many like you around, aunty. Just like a shining pearl, you are gorgeous. Just like a diamond, you are precious. Thank you for everything you have done in my life. Best Birthday!
The clock is ticking, time is going birthday after birthday… But regardless you look as youthful as you did 20 years prior! Cheerful birthday!
My life is full of love because I have you in my life, aunty. Thank you for being a part of my life, Happy Birthday!
Aunts like you make life become extraordinary. You are just not like any other aunt out there. You are a super one! Happy Birthday!
I would never ever forget an auntie like you… especially on this special day of yours! I love you, best birthday!
I cannot tell you how many times I have giggled when I'm with you and how many hugs we have shared together. But one thing is for sure… I am definitely thankful that you have always been there for me. Best birthday, aunty!
Here is a big great hug for a wonderful aunty like you, happy birthdayday!
You are a topnotch aunt! The other aunts could certainly learn from you, best birthday!
Happy birthday to the person who spreads joy everywhere she goes – my aunt! I love you aunty, may you have many more birthdays to come.
Aunty, without you there will probably be a lot of things I could not have achieved. Thank you for guiding me into the right path and for treating me like your own child. Wonderful Birthday!
Inspirational Birthday Messages for Aunt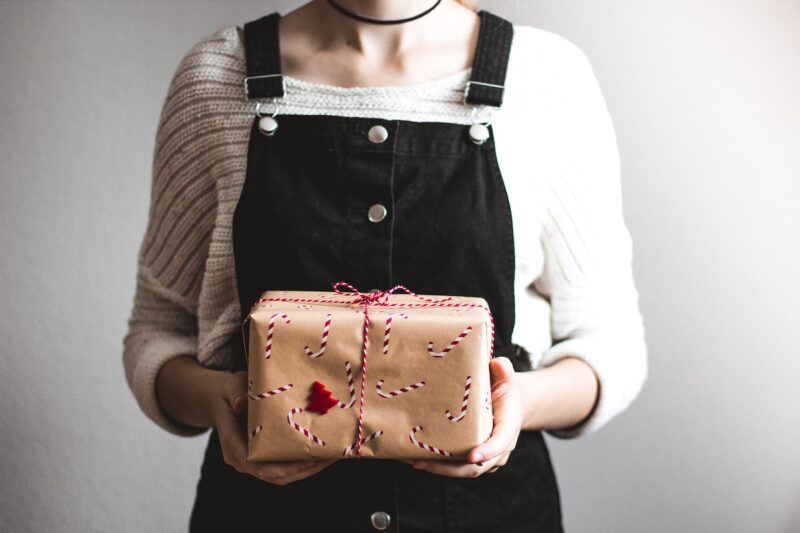 You are an amazing woman with a pure and beautiful heart. I hope you have a lot of health, money, prosperity and great joys and joys in this new year. Happy birthday, aunt.
Happy birthday, aunt. I wanted to wish you a happy birthday and wish you to enjoy this beautiful day with your family and friends. I love you.
Dear aunty, another year has passed into your life, and this also means that you have become even wiser and stronger. Here's wishing you many joyous years ahead, Wonderful Birthday!
Because you are very special aunt. It is so nice to have this chance to wish you the best of everything. Best Birthday Aunt.
On your birthday, I just want you to know how blessed I am to have you as my aunt. Wishing you many happy returns, dear aunt! I love you!
You are truly a fantastic aunt and I wish you all the happiness this world can bring. I love you, best birthday!
Let the God decorate ach golden ray of the sun reaching you with wishes of success, happiness and prosperity for you. Happy Birthday Dear Aunt.
Dear aunty, may your birthday be as beautiful and as special as you are! Happy Birthday!
My dearest aunt, on your Birthday I wish you to get the lost chances of yesterday and the brilliant odds of tomorrow!
On your birthday dear aunt, I wish that you will receive more than what you have asked for. Happy Birthday!
Warm thoughts, pleasant memories and happy times. Thank you for being a part of my life, my favorite aunt! Best Birthday, I love you!
Aunty, may God continue to bless you with all the best things in life. Happy Birthday!
I am so happy to celebrate your birthday with you, dear aunt. You are a special person to me and I wish you many more birthdays to come! I love you, happy birthday!
You will dependably remain as a cherished memory to me, dear auntie, and on your birthday I wish you only the best things in life!
You always have a special place in my heart, aunty. Best Birthday!
Best Birthday to you, aunty! May your day be one of the best days in your life, I love you!
Aunty, you deserve a birthday that is filled with so much joy and happiness. Best Birthday!
You have been great to everyone around you, but it seems that you treat me like the absolute best! I love you aunty, happy birthday!
I hope that your birthday will be filled with so much happiness and love, as well as wonderful things that are especially for you. Wonderful birthday, my dear aunty!
May God shower you with so many blessings in your life! You are always in my thoughts and prayers, auntie. I love you so much, wonderful birthday!
Dear aunty, I hope that your birthday will be brimming with happy times. Best birthday!
Hey aunty, you deserve to be happy. Not only because it's your birthday, but it's because you are truly the best! I love you, wonderful birthday!
Good things come to great people like you. Thank you aunty for coming to my life, wonderful birthday!
Today is truly a special day because it is your birthday! Wonderful birthday, my dear aunty, I love you!
Here's hoping for a great day, because you are one year older today. You truly are becoming the best in every way, aunty! I love you, happy birthday!
To my beloved aunt, on this special day, I wish you nothing but all the best in the world! Best Birthday!
An aunt is a cherished friend and a personal cheerleader who will always cheer you up especially when times get rough. Happy birthday aunty, I love you!