The office environment has been in a constant state of evolution since the late 20th century, due to the explosion in innovative technology. With advancements in computers, stationery, and office desks becoming both affordable and accessible, enterprises of all kinds can incorporate technology into their business' day to day life.
The technological workplace is one of productivity, collaboration, and learning. With a future focus on encouraging further education and a more flexible schedule, employees will be treated less like carbon-copies and more like individuals. With formerly frowned upon working habits dominating the technological workplace, like boomerang employees who leave their role to study then return again, the evolving job landscape is going to work hand in hand with technology.
Many believe that the jobs of tomorrow do not exist yet, and will be designed around AI and emerging technologies. If these newly released gadgets are anything to go by, employees will shift further from traditional job roles to more digitally enhanced positions.
Drawing on their industry expertise, we've asked leading office brokers, Office Freedom, about the most pioneering technological products on the market, which claim to increase productivity and wellbeing within the workplace.
1. Computer Equipment & Moulded Technology: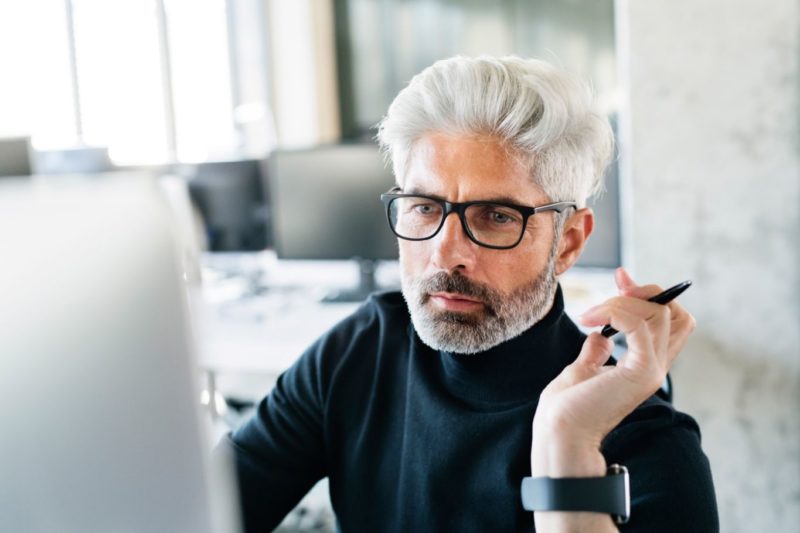 Since microcomputers were introduced in 1975, the office has undergone a complete transformation of computer equipment. In the late 20th century, both small business and market leaders alike invested in software packages and compact PCs (otherwise known as personal computers), to ensure the productivity of their employees. Nowadays, office technology has advanced to aid multitasking and process large quantities of data efficiently.
Logitech MX Vertical
Computer equipment extends to more than just the computer, the mouse and keyboard needs to match the performance of its counterparts. Inspired by the natural human form, Logitech released a mouse that responded to the physical complaints caused by traditional mice. As flat-palmed mice encourage muscle tension and repetitive strain injuries, the brand innovated a unique mouse shape that positioned the hand vertically, in a relaxed, ergonomic, handshake position.
The technological workplace will mold to its employee, rather than the employee molding to the workplace. Previously uncomfortable but widely accepted office equipment will be replaced with custom designs, as the technological revolution demands innovation. In the future, humans and technology will flow into one another, effortlessly molded together in a partnership.
2. Co-Working Spaces & Cross-Company Collaboration: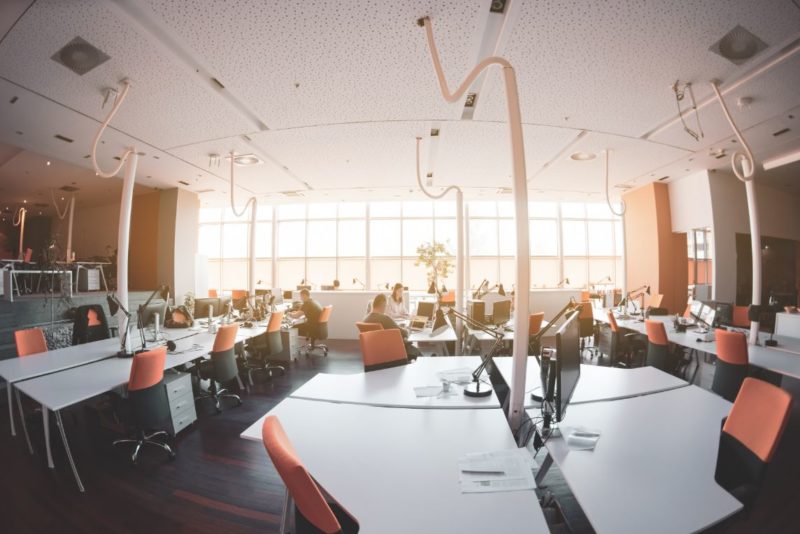 The office of tomorrow is going to be unrecognizable compared to the uniform desks of today. Rather than having lines of cubicles, future offices will include various different types of collaborative spaces, to suit employees' personal needs. For individuals who need to be distraction-free, they can be directed to a quieter desk, whereas, for individuals who need to chair a meeting, they can use a stylish coworking space.
Hotdesking & Coworking
Office spaces in London are pioneering the hotdesk movement. Including a range of different rooms, from calmer chill-out zones to synergetic booths, the offices on offer promote productivity and individuality. Hotdesking describes an office that encourages fluidity by rejecting traditional single-person desks, and instead encouraging workers to choose the desk that suits their specific requirements on that day.
The technological workplace will be built on a foundation of hotdesking and co-working spaces. Some of the best coworking spaces in London have already bred the business strategies of tomorrow, with countless high-profile companies capitalizing on the innovative style of the office. Famed for its open communication, coworking promotes professional relationships between different businesses.
The technological workplace will be split into two sectors; expert generalists and hyper specialists. Coworking spaces will bring both specialists and general experts on a single topic together in one location, to produce and nurture cutting-edge ideas.
Small technological changes can have a vast impact on businesses of all kinds. There is no telling where technological advancements will take the office space of tomorrow, but for now, they are drastically improving the lives of employees worldwide.
3. Distraction-Free Desks & Independence: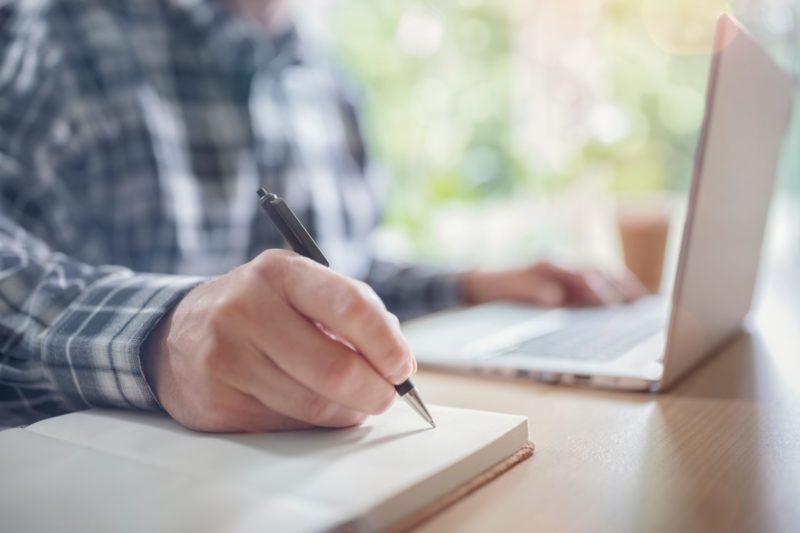 Though office stationery is essential, it can also be distracting. From multiple trips to the stationery cupboard to the enticing activity of reorganizing your desk, desk items can both benefit and limit your productivity. In a study by TotalJobs, it was found that £4,500 is lost per employee on unproductive behavior, reinforcing the need for a more focused working culture.
Saent
To tackle the potential distractions within an office, Saent decided to produce a device that promotes productivity and maximizes focus. Their desk-friendly pod both blocks digital distractions and recommends when you should take smart breaks, to encourage professional peak performance. Combined with an app, employees can schedule focus sessions which are then tracked by the Saent.
In previous years, the workplace has had an obvious hierarchy. With managers monitoring the productivity of their employees, white-collar and blue-collar titles are visible in most offices. However, new technology is enabling employees to manage their own distractions and productivity, leaving managers free to focus on their responsibilities. Without such a clear divide, the technological workplace will promote equal opportunities for professional development.
4. Writing Tools & Productivity: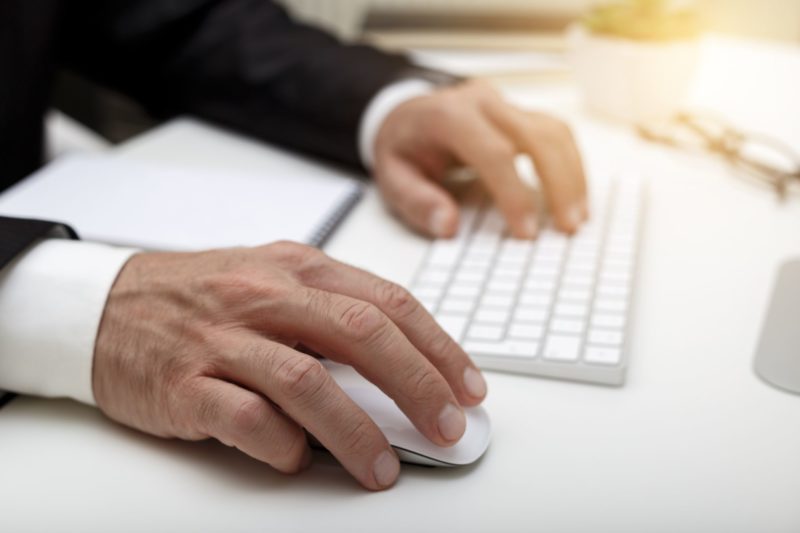 Writing tools have been an integral aspect of the working world long before computers were invented, and continue to be a common sight on employee's desks. But as industries ventured into the digital realm, pens and pencils have become an afterthought. As computers are usually prioritized for their ability to correct information quickly, writing tools usually remain at the bottom of desk drawers.
Neo Smartpen M1
Neo Smartpen M1 is a technologically advanced pen that combines digital benefits with the traditional act of writing. Visually identical to ordinary pens, the item can be used to write in notebooks, but to also copy the information onto a digital document.
With a simple on/off function, long battery life and a sleek exterior, the pen is multifunctional and professional. Combined with the brand's high-tech paper, users can transfer written data, immortalizing it in an online form.
Traditional methods of working are being phased out and replaced with their technologically enhanced counterparts. AI and workplace innovation are shaping how we learn, work and improve, even down to the new methods of taking notes in meetings.
5. Touch-Screen Enabled & Innovated Working: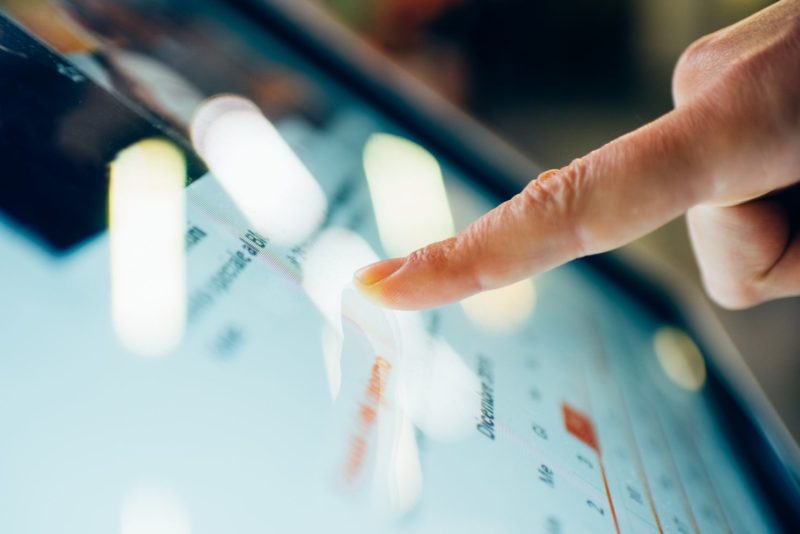 Touch-screen devices have exploded in popularity. Built with a touch-responsive surface, touch screen phones, tablets and laptops bridge the gap between the user and the screen. Though touch screens have been a staple of mobile phone designs for years, office computers continue to use a traditional keyboard and mouse instead, possibly due to the accessibility for all users and affordability for the company.
Air Bar
One of the biggest downsides to touch screen devices is the lack of physical keyboard and heightened potential for wear and tear. These devices are considered to be more fragile, with the entire usability reliant on the screen's quality. Touch screen devices are not just limiting, but expensive when compared to their traditional counterparts.
To combat this, AirBar created a USB product that turns an ordinary computer into a touch screen computer. The quick and easy process expanded the touch screen possibilities for thousands of users.
6. Motorised Desks & Health: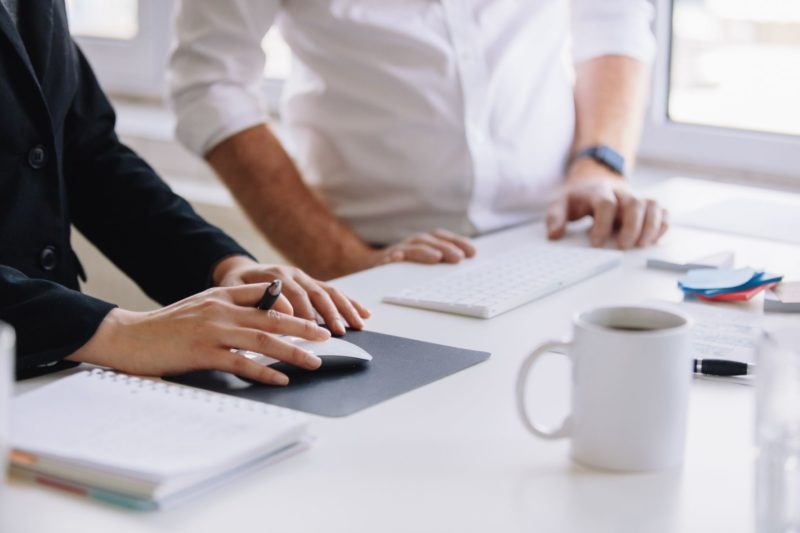 In recent years, a number of high profile studies have investigated the negative effects of sitting at a desk for long periods of time. Though such investigations are still in their early stages, it is common for office workers to complain of neck and back pain while sitting at their desks.
In an article published by the Harvard Medical School, physician Robert H. Shmerling MD reflected upon the benefits of standing at your desk. Standing up for a portion of your working day won't just burn more calories, it can also improve your posture, reduce tension on your joints and maintain healthy blood sugar levels.
Ikea Motorised Desk
Rather than sitting down for long hours, recent technological advances have developed adjustable desks to accommodate the lifestyle shift. Ikea's motorized desk, entitled Bekant, has been praised for its functionality and accessible price range. Adaptable to suit both children and adults, it can serve a multitude of purposes for a range of industries.
Similarly to technologically advanced office equipment, motorized desks are promoting both health and productivity with technology. The technological workplace encourages health, wellbeing, and purpose, by adapting office equipment to the ideal human posture.