Last Updated on March 3, 2023
I have not had a chance to create a character based illustration in a long time and after I stumbled upon Threadless.com I decided to give it a try. In this post I will show my design process from start to finish. I hope you will enjoy the process, and learn something new!
Step 1
I primarily focused on generating characters that had a whimsical aura about them, but before I had a solid grasp on what type of animated characters I wanted to create I had to first list all the graphic images and icons that I wanted within the illustration.
Step 2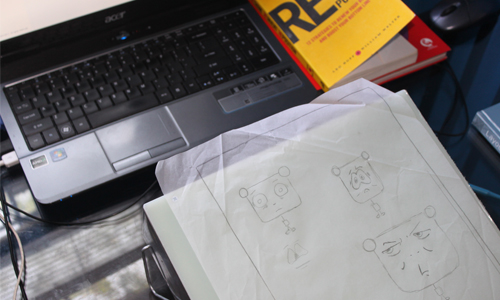 When I decided what graphic imagery I wanted within the illustration I went straight to the sketching phase. I usually sketch out my ideas on a 14 by 17 Canson sketch pad, but I opted on using an 11 by 14 Canson tracing paper. In my personal experience using tracing paper has a much better result when scanning your sketches into Adobe Illustrator. I also like to use a light box because it allows me to detail my sketches easier and it's just a convenient tool all artist should have.
Step 3
Scan the illustrations into the computer. I use a Cannon Lide 110 which is not the fanciest scanner in the world, but I can guarantee it works well. When scanning in an image make sure you adjust your scan settings so you can get the best image possible.
Step 4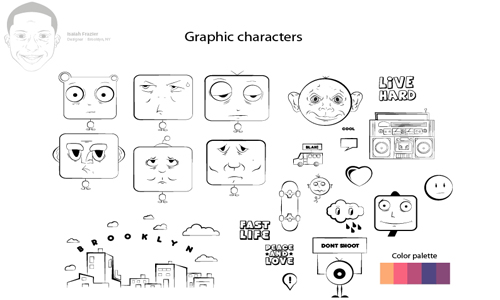 A Bamboo tablet or a Wacom Intuos tablet are great for creating illustrations in a program like Adobe Illustrator (you can use Photoshop as well) and it feels like a pencil on paper. First I created two layers one for the image and the second one so I can go over my sketches with the tablet and the pen tool. (Above are the vectorized drawings)
Step 5
Once I finalized my drawings in illustrator I decided on a simple color palette; and then started to add the color in.
Step 6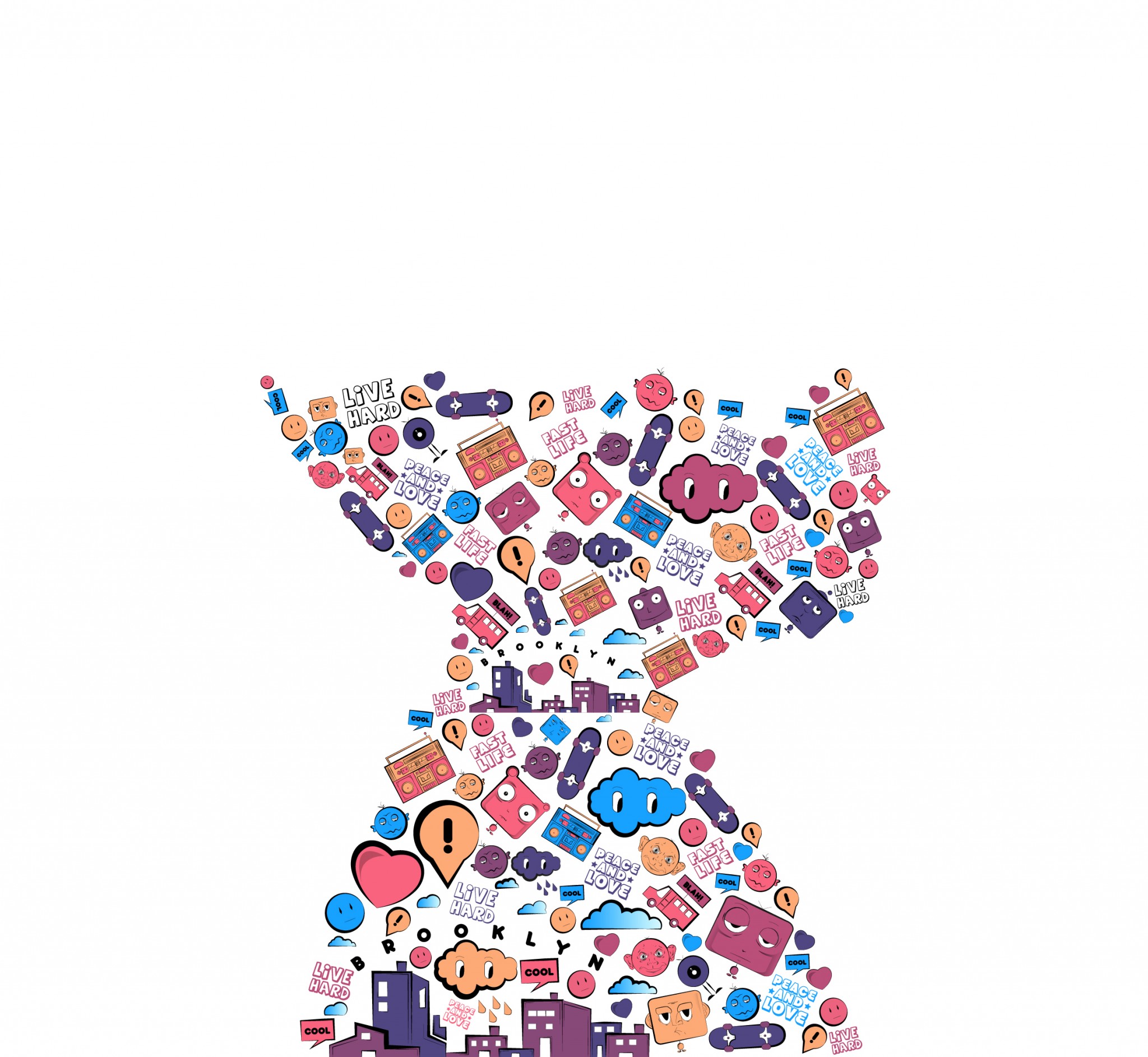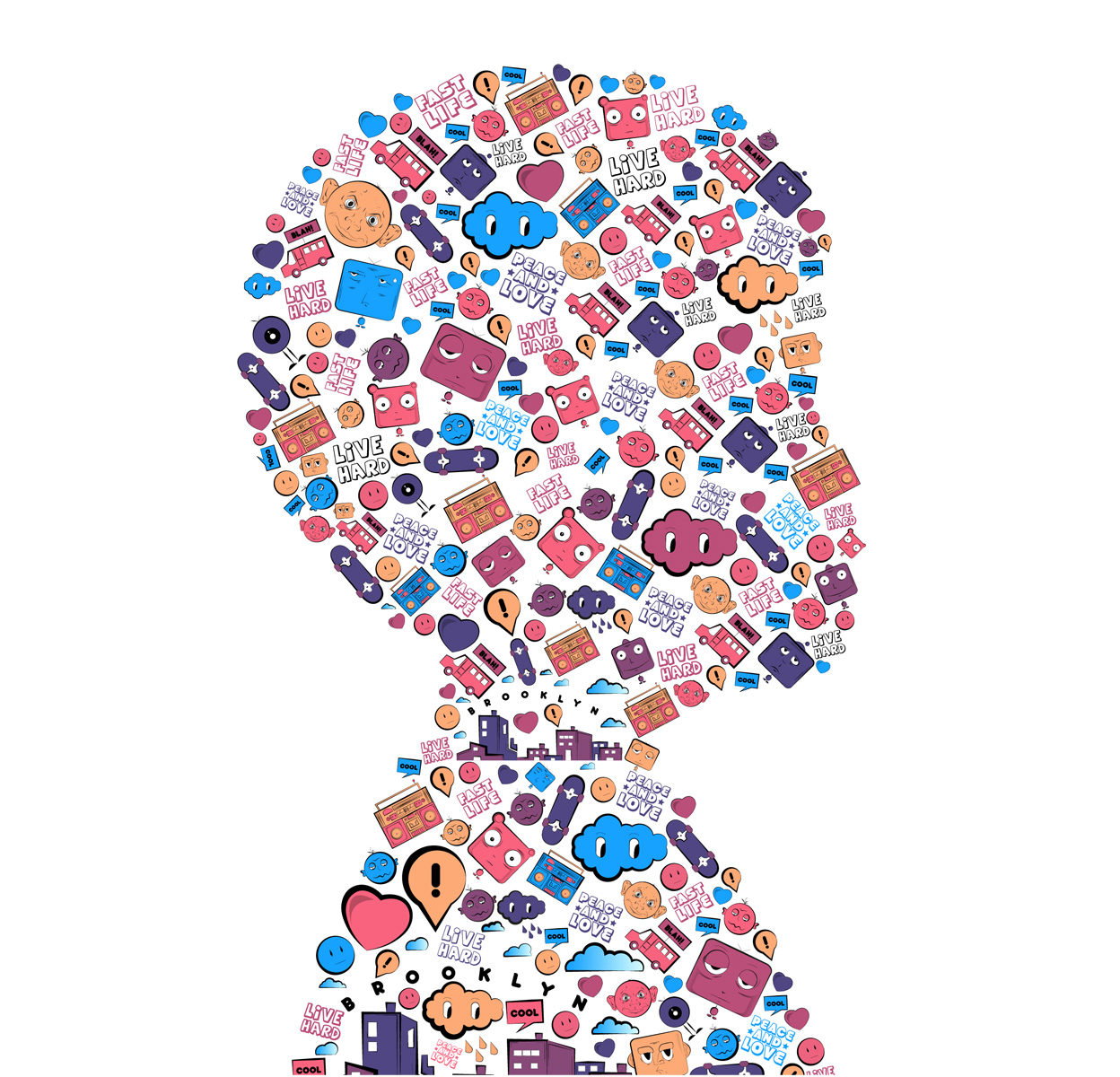 The concept was to have an illustration of a boy, but the characters would define the inner area of the body. So I had to create a silhouette image of a boy to help me define how I would place the characters within the silhouetted image and then I simply started to fill the image with the characters.
Step 7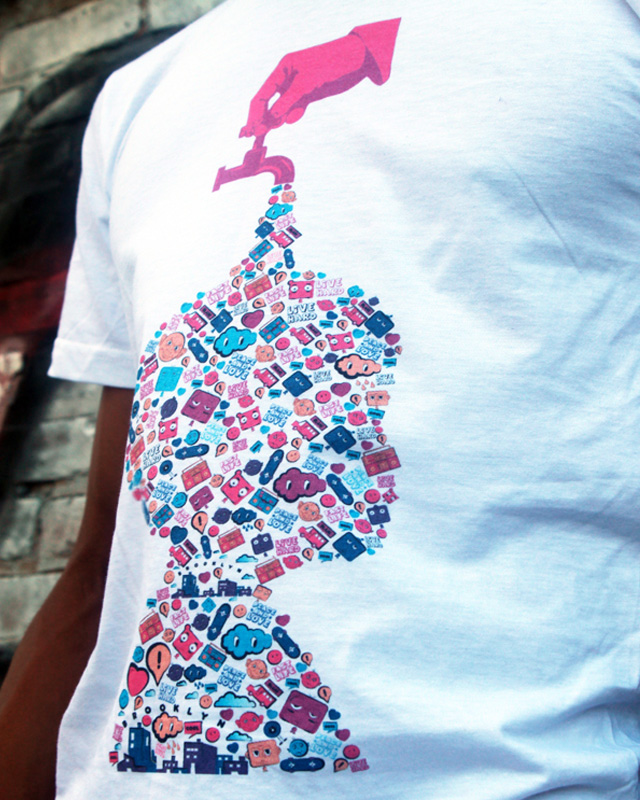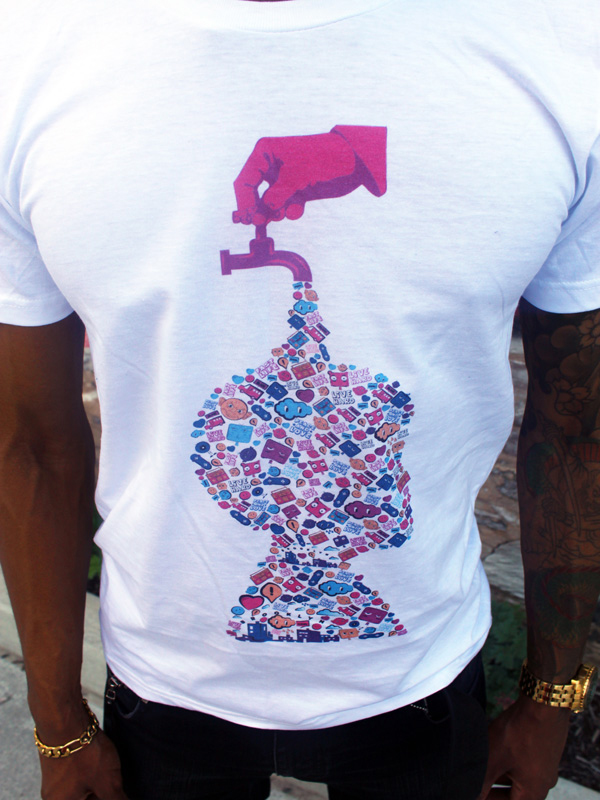 After filling the both with the characters I felt that I needed an extra element to really tie in the whole concept. I played around with a couple of concepts and after two days I finally came up with an idea to have someone turning the handle of a faucet and instead of water coming out the faucet it would be the characters I drawn.