Last Updated on January 12, 2022
One of the biggest struggles of living on the road is sacrificing your comfort. RVing might be an excellent way to explore the country, often romanticized by thrill-seekers and adventurers. But there are always sacrifices and struggles for adopting such a lifestyle.
Though viewed for its excitement and carefree style of living, one of the most convenient ways of mitigating the hardships of RVing is to use a memory foam mattress for RV. It allows you to get a good rest and without the pains of sleeping in a cramped area because of limited space.
Bring comfort to your tight quarters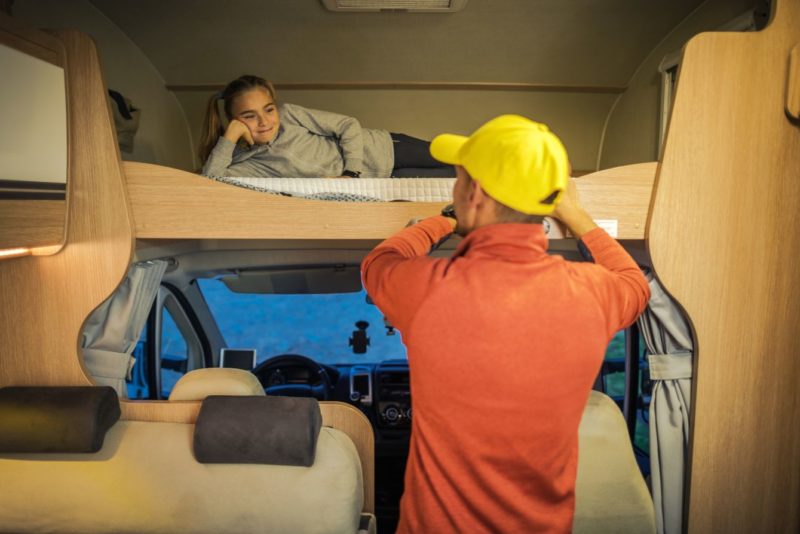 Whether you are traveling alone or with your family, it is always the best idea to make room for convenience and comfort. A limited living space can be brightened up with a comfy mattress where you can indulge in during your vacant driving hours.
Resting behind the wheels often causes too much discomfort. It will not help you get refreshed for extended hours on the road. And as such, your supposed exciting adventure turns into a vacation nightmare. Remember, make sure to go through your RV maintenance checklist before you go on your adventure to prevent any unforeseen events.
Avoid the stresses of long drives by getting yourself a memory foam mattress for RV.  Not only will you feel energized after a short nap, but you also get the luxury while on the road.
What makes memory foams ideal for your RV?
Memory foams are made for comfort and durability. And when you are always traveling, you want to consider investing in the right mattress that allows you to get quality relaxation.
Memory foam mattresses for your RV are made from layers of memory foams supported by springs to give it that extra bounce. They are manufactured to dissipate body heat and mold according to the contours of your body.
This type of bedding is guaranteed to provide quality rest because of its ability to redistribute your weight and provide a comfortable cushioning. There are a variety of reasons why memory foams have had a good reputation, and one of them is being medically-backed by healthcare workers and sleeping experts.
Having a memory foam mattress for your RVing adventures provide you with complacent thinking of getting quality breaks during long drives. Having a memory foam mattress keeps you comfortable and provides you with a homely feel while traveling for extended hours.
Choosing the right mattress for your RV and camper van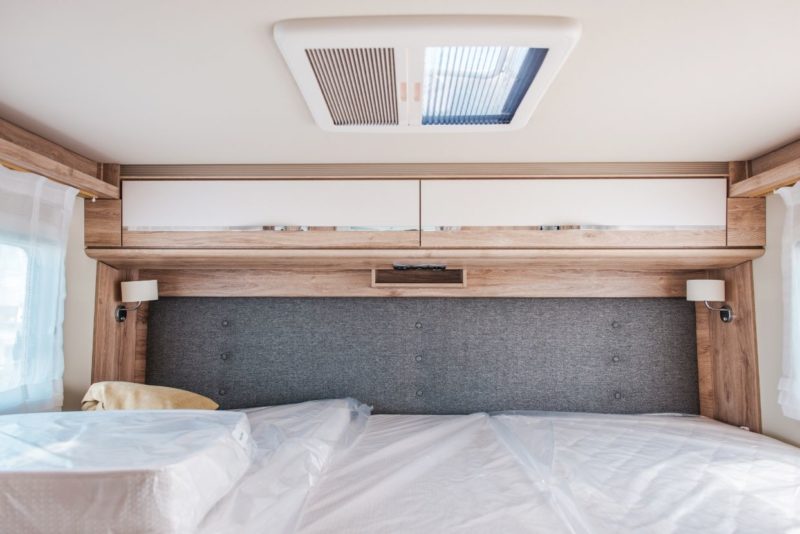 The mattress industry is not just making innovations for homes, but also incorporates the lifestyles of their customers. So, when browsing through a catalog of memory foam mattresses, always make sure they provide the right type of bedding for your vehicle.
Mattresses are not a one-size-fits-all commodity as you might think, and there is a myriad of styles and level of comfort for your RV and camper vans.
RV mattresses should have all of the following elements:
Firmness options to meet your requirements.
There should be multiple vehicle profile options and sizing.
It should have an ethical temperature neutrality.
The mattress should have quality construction.
The item should have warranty coverage.
Though these are significant considerations, the most basic one you should look into is its affordability. RV mattresses generally have lower prices compared to standard mattresses, but they should not compromise your comfort while on the road.