Born on November 30, 1835, in Florida, Missouri, Samuel Langhorne Clemens – more commonly known as Mark Twain – is one of the best loved American novelists, most notable for this works 'The Adventures of Tom Sawyer' and 'Adventures of Huckleberry Finn'.
Aside from being a writer, he also became a riverboat pilot, journalist, lecturer, entrepreneur, and inventor.
Mark Twain: Earlier Years
Mark Twain lived a life filled of adventure: much like the characters in his works. The 6th child of John and Jane Clemens, he grew up to stories from his tender and kind-hearted mother. It was said that his father, John Clemens, was a rather unsmiling fellow, with big dreams of wealth for his family (that never came to fruition).
When he died in 1847, Jane had to be both mother and head of the household. It was a monumental task that drove the family to 'near destitute' conditions. By this time, Sam Clemens was already living in the small town of Hannibal: a quaint town near the Mississippi River.
Although small, Hannibal was always bustling thanks to steamboats that arrived three times a day, tradesmen that practiced their craft in public, and many visiting minstrels and circuses. Inasmuch as it was a busy town, it was also a place where Sam saw crime at a young age. It is said that Hannibal was Sam's inspiration for the fictional place of 'St. Petersburg' in Tom Sawyer and Huckleberry Finn.
When his father died, Sam Clemens, then 12, had to help augment the family income. This paved the way for an apprenticeship at the Hannibal Courier. At age 15, he became a printer and occasional writer and editor at the Hannibal Western Union.
At 26, he headed West to seek his fortune. When nothing came of it, in 1862, he became a reporter for the Virginia City Territorial Enterprise. It was during this time that he adopted the pen name Mark Twain, which is steamboat slang that means '12 feet of water'.
Mark Twain: Later Works and Struggles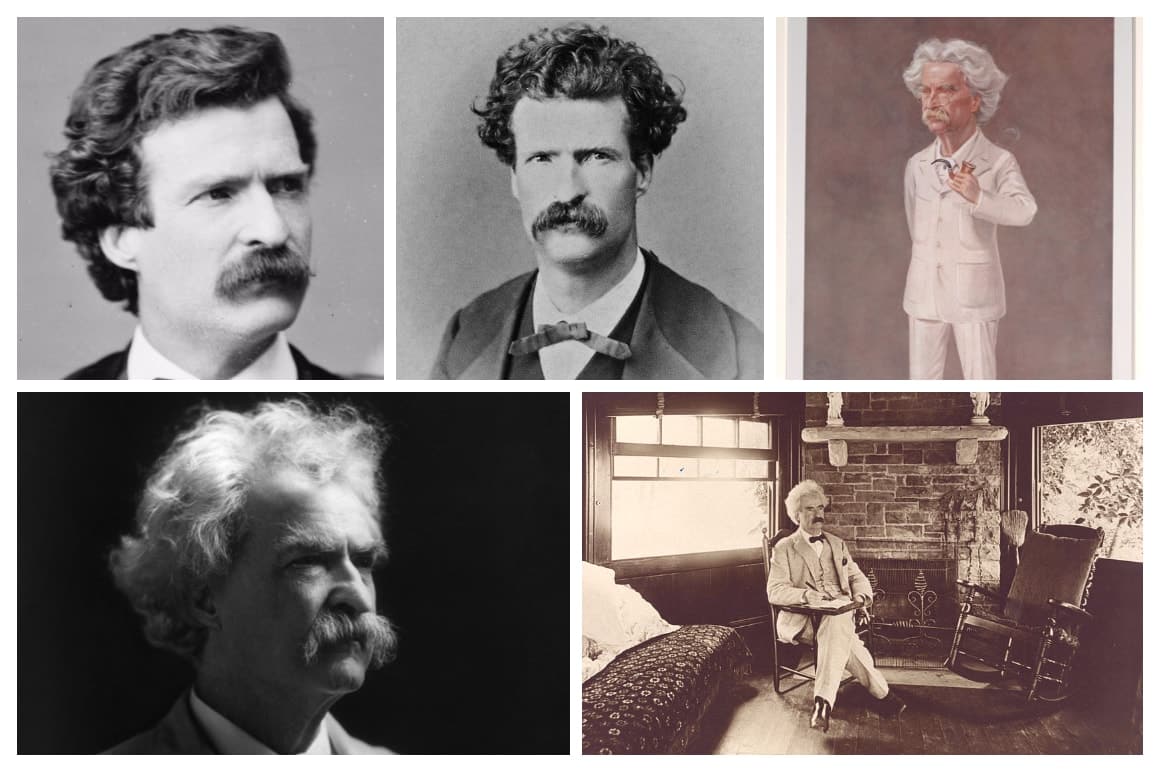 Eventually, his unique – and often satirical – narrative style made him one of the best storytellers in the West. But Mark Twain's luck completely turned around in 1865, when one of this stories entitled 'Jim Smiley and His Jumping Frog' (available in other titles) was published in newspapers and magazines around the country.
What else could 35-year-old red-haired and ambitious Mark Twain wish for? More wealth, fame – and a bride.
In 1870, he married 'his only sweetheart', Olivia (Livy) Langdon. They had four children: Langdon, Susy, Clara, and Jean. Despite his fame and the success of his later works (The Adventures of Tom Sawyer, Adventures of Huckleberry Finn, The Prince and the Pauper, A Connecticut Yankee in King Arthur's Court, among others), he encountered his fair share of struggles, personally and financially.
His children Langdon, Susy, and Jean all died, leaving him grief-stricken for a long time. In 1904, Mark Twain lost his wife, Livy, while he was away traveling. His last years were dreadful. He would suffer from paranoia and nasty rages. Though his memory faltered, he continued to write, but not finishing his last projects.
Twain was born not long after the appearance of Halley's Comet. He even predicted that he would 'go out' with it. Surprisingly enough, he did. On April 21, 1910, Samuel Langhorne Clemens – more commonly known as Mark Twain – died one day after the comet's return.
Mark Twain was indeed the "greatest American humorist of his age". Aside from leaving us with his marvellous works, his simple words also contain much wisdom. Be inspired with the best Mark Twain quotes and see what this American writer, humorist, entrepreneur, publisher, and lecturer can teach you about life and writing.
30 Mark Twain Quotes about Life and Writing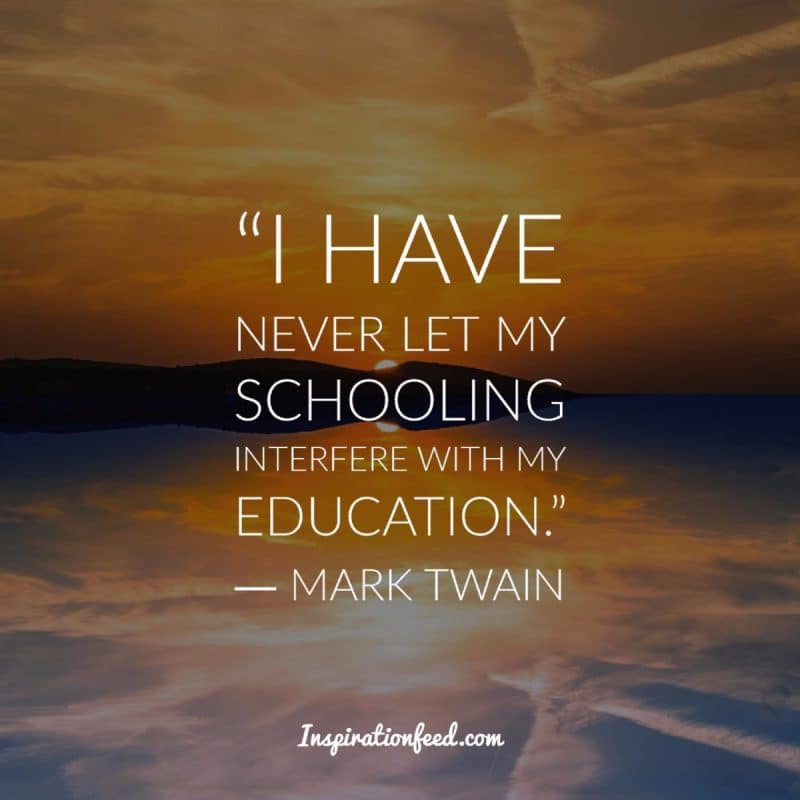 "I have never let my schooling interfere with my education." – Mark Twain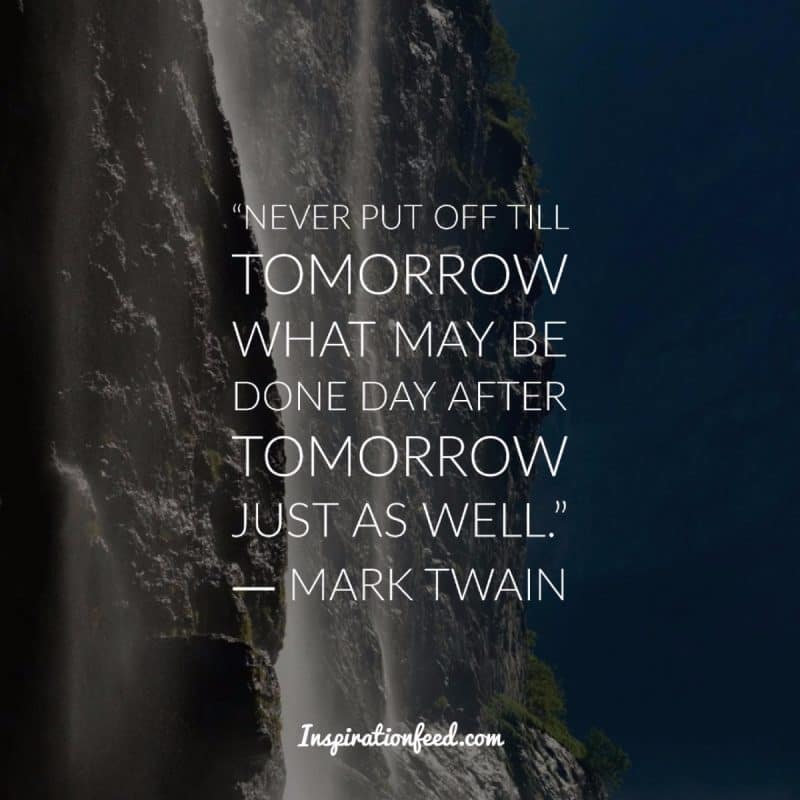 "Never put off till tomorrow what may be done day after tomorrow just as well." – Mark Twain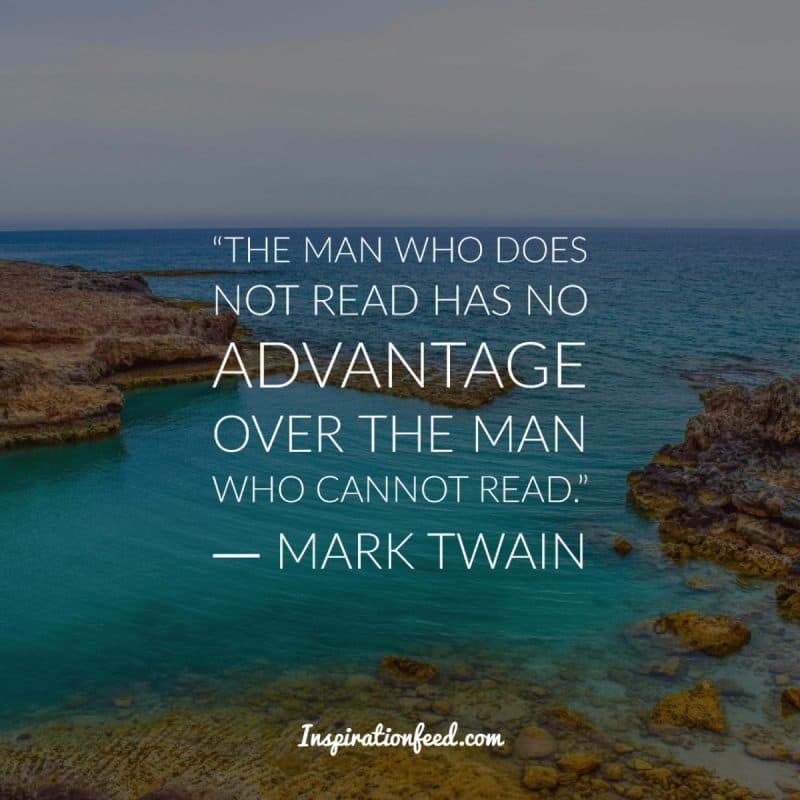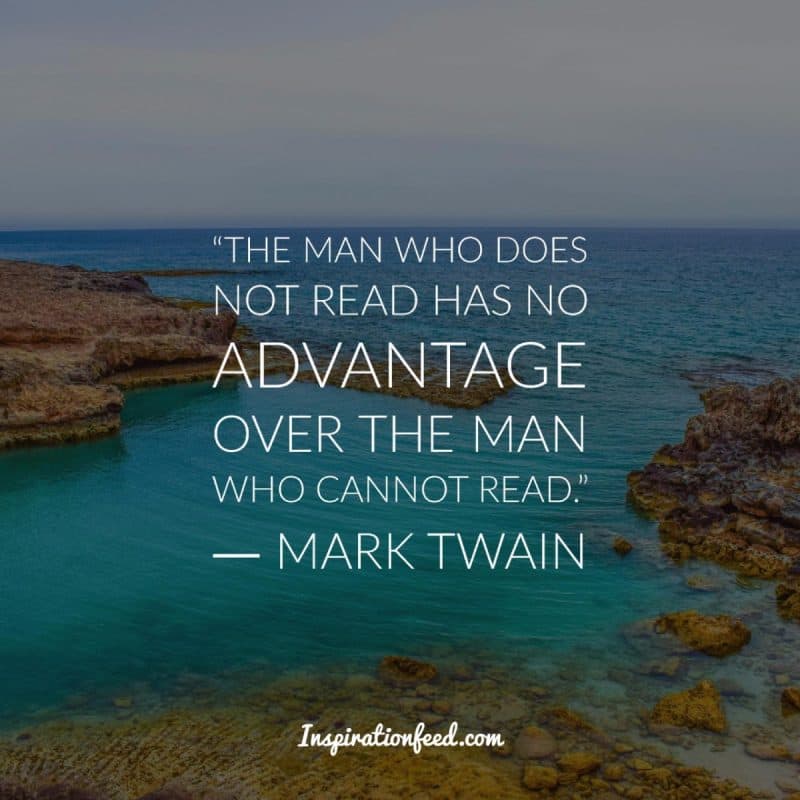 "The man who does not read has no advantage over the man who cannot read." – Mark Twain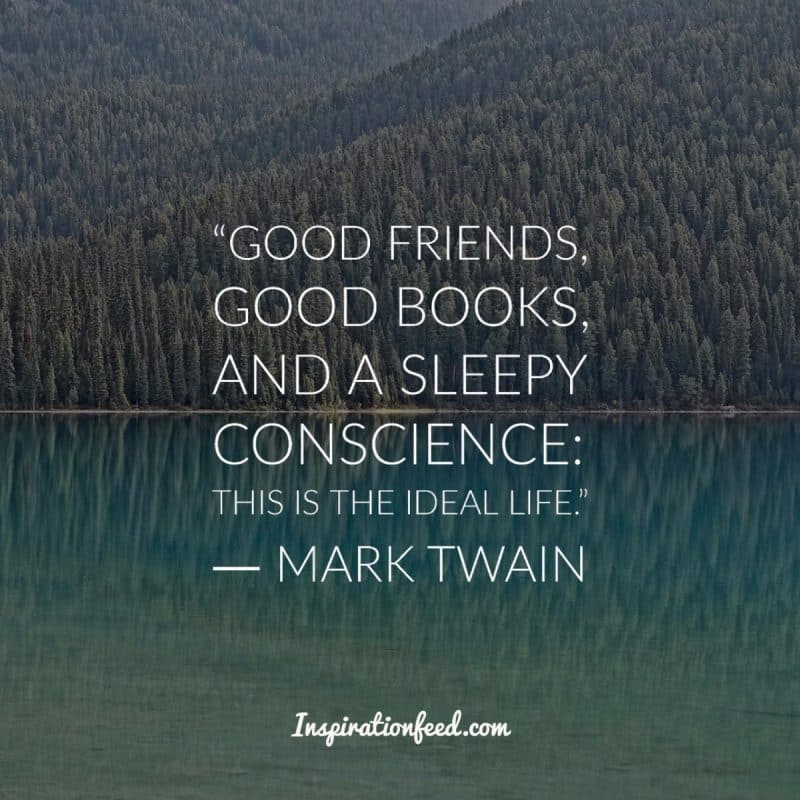 "Good friends, good books, and a sleepy conscience: this is the ideal life." – Mark Twain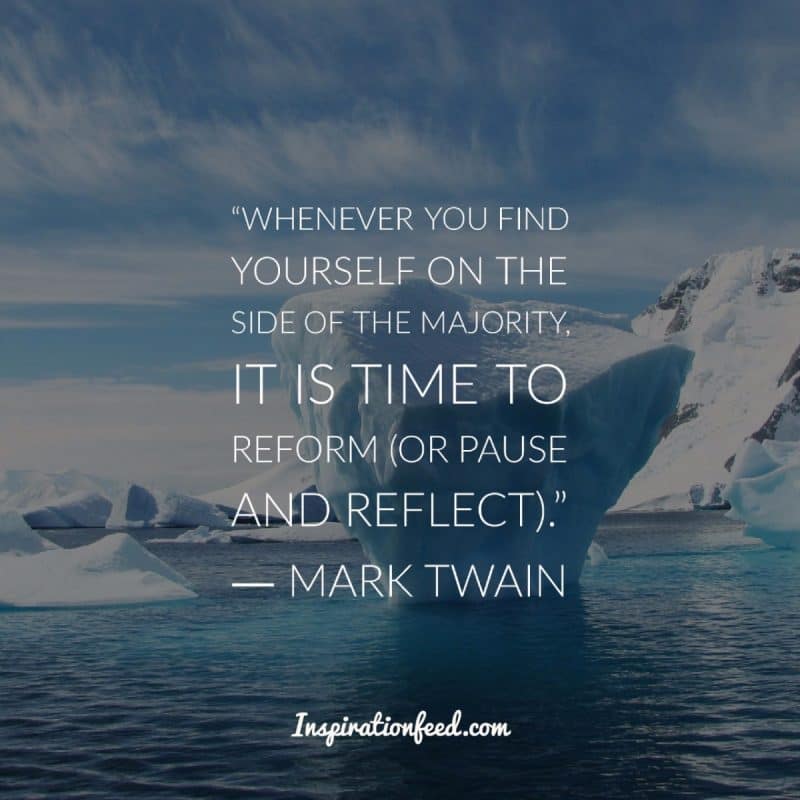 "Whenever you find yourself on the side of the majority, it is time to reform (or pause and reflect)." – Mark Twain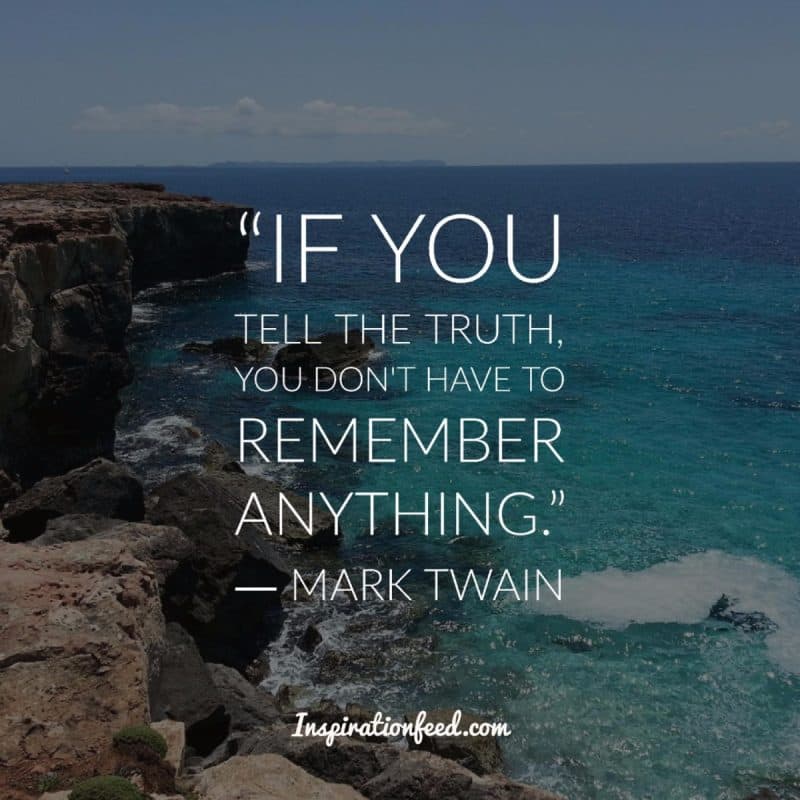 "If you tell the truth, you don't have to remember anything." – Mark Twain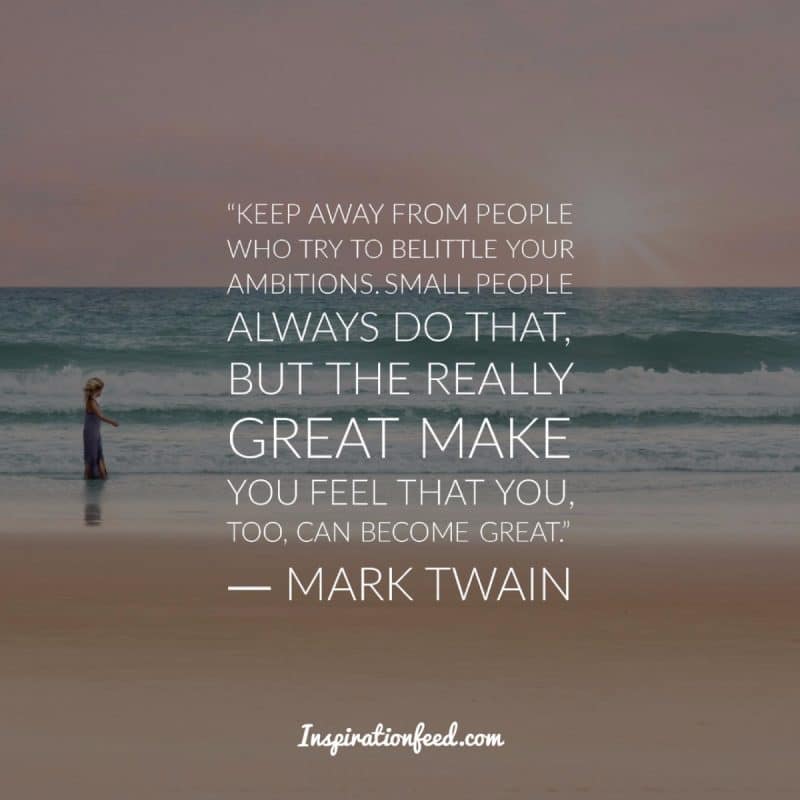 "Keep away from people who try to belittle your ambitions. Small people always do that, but the really great make you feel that you, too, can become great." – Mark Twain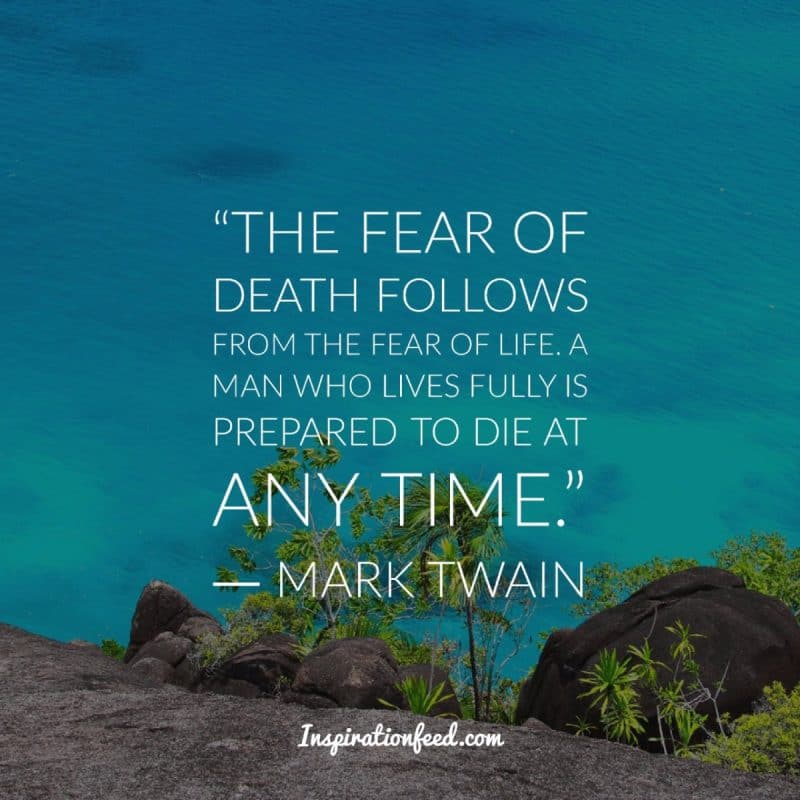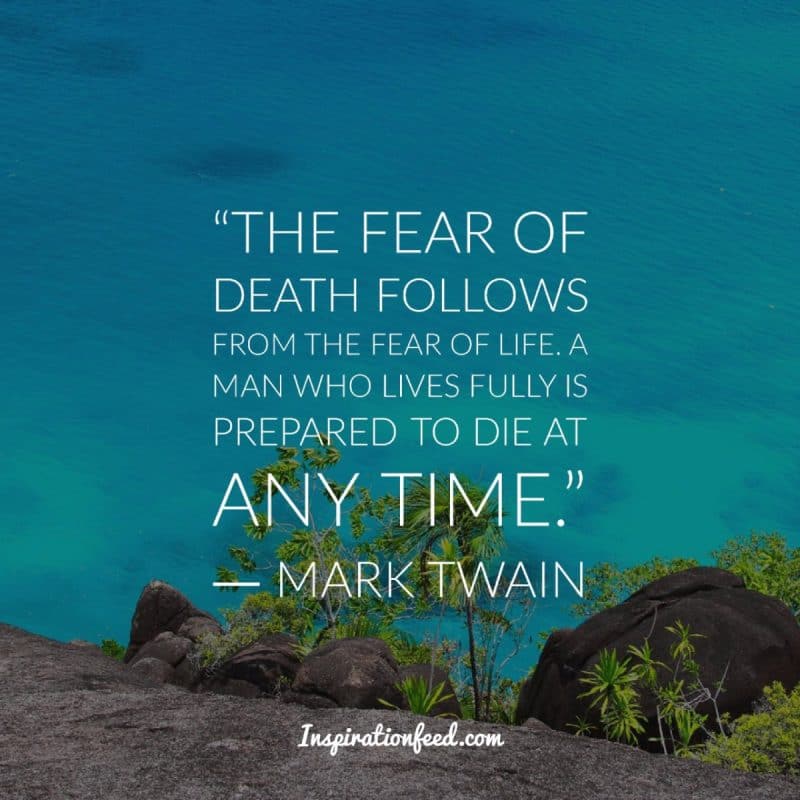 "The fear of death follows from the fear of life. A man who lives fully is prepared to die at any time." – Mark Twain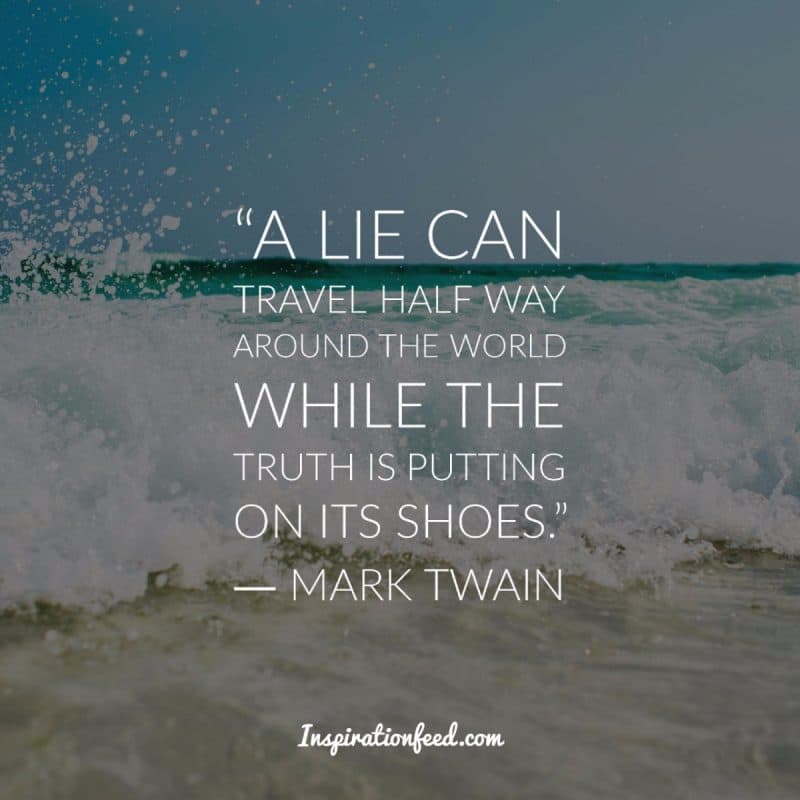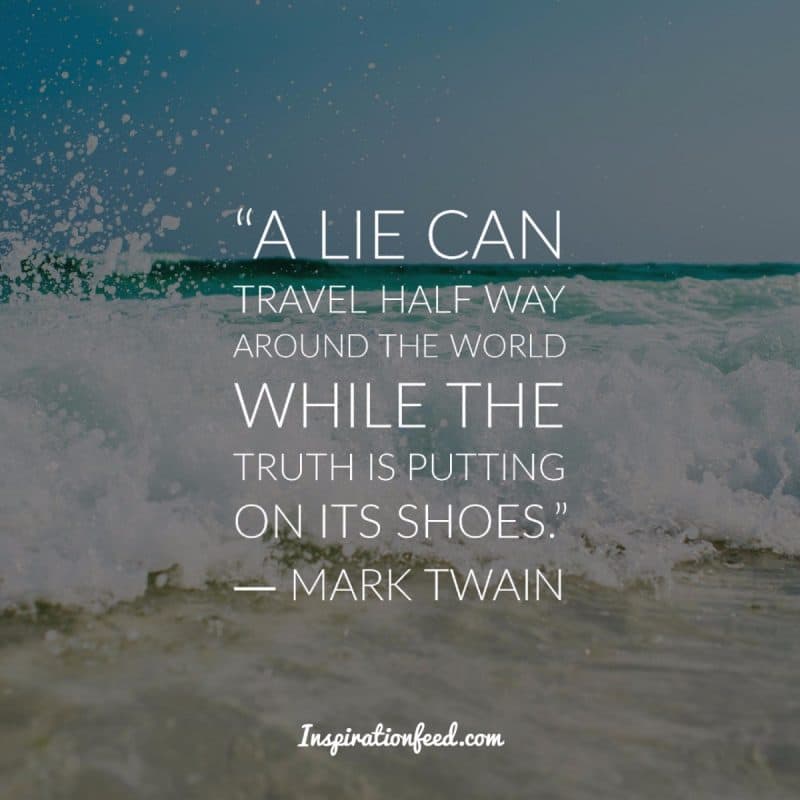 "A lie can travel half way around the world while the truth is putting on its shoes." – Mark Twain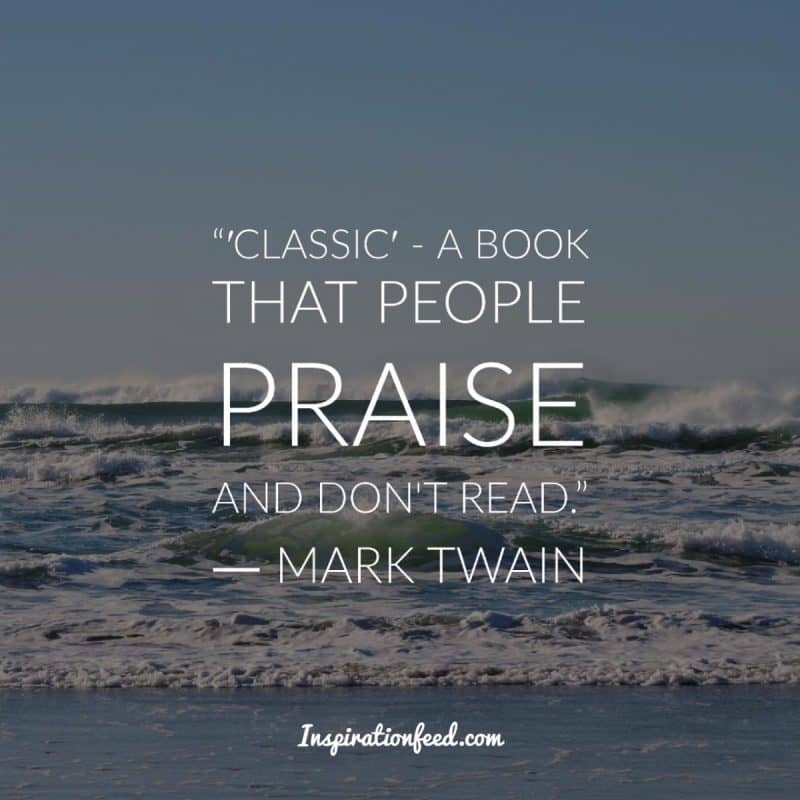 "?Classic? – a book that people praise and don't read." – Mark Twain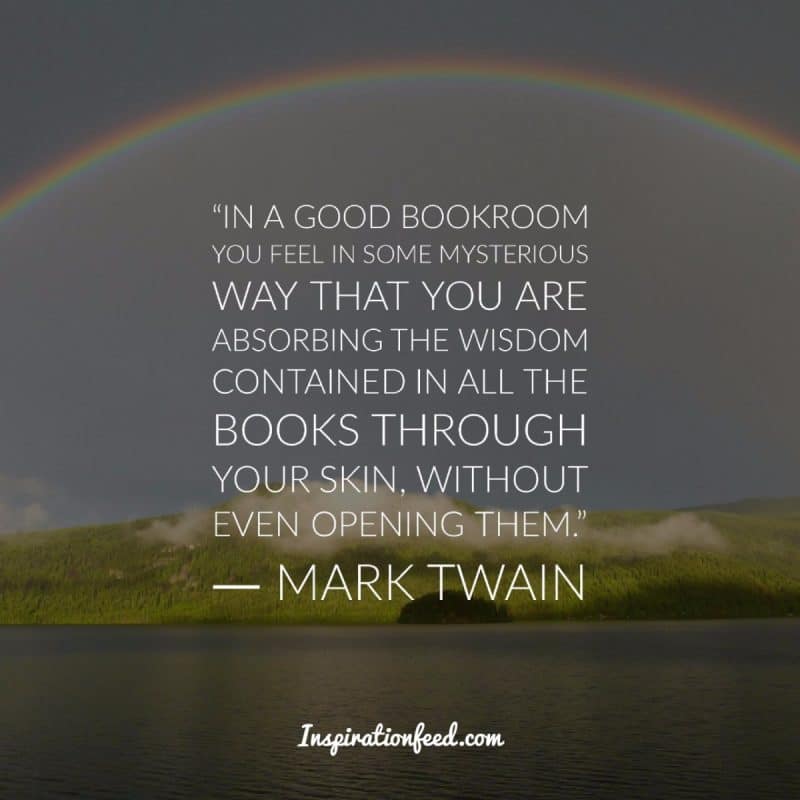 "In a good bookroom you feel in some mysterious way that you are absorbing the wisdom contained in all the books through your skin, without even opening them." – Mark Twain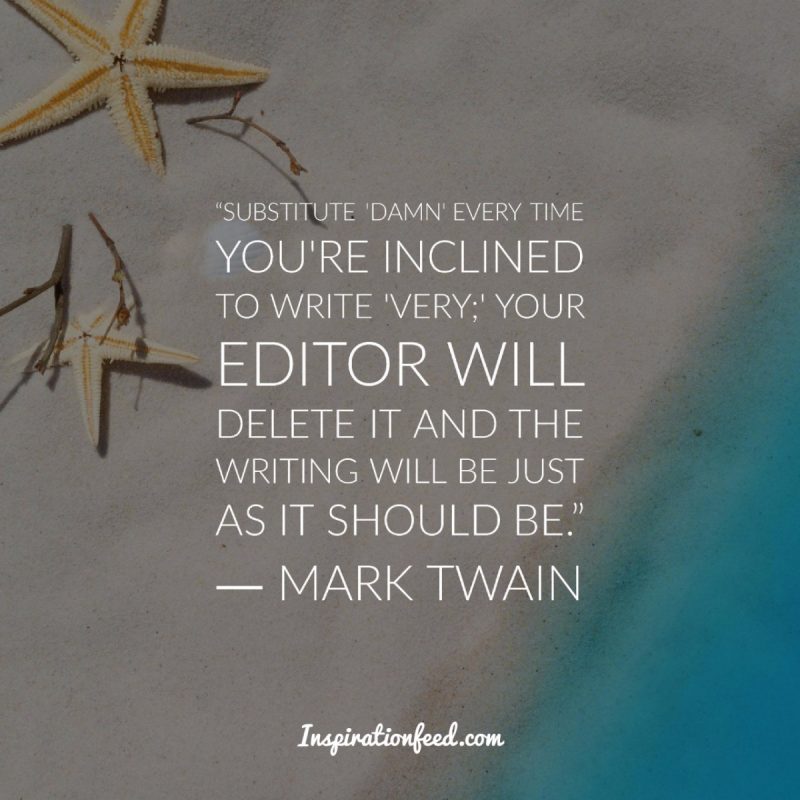 "Substitute 'damn' every time you're inclined to write 'very;' your editor will delete it and the writing will be just as it should be." – Mark Twain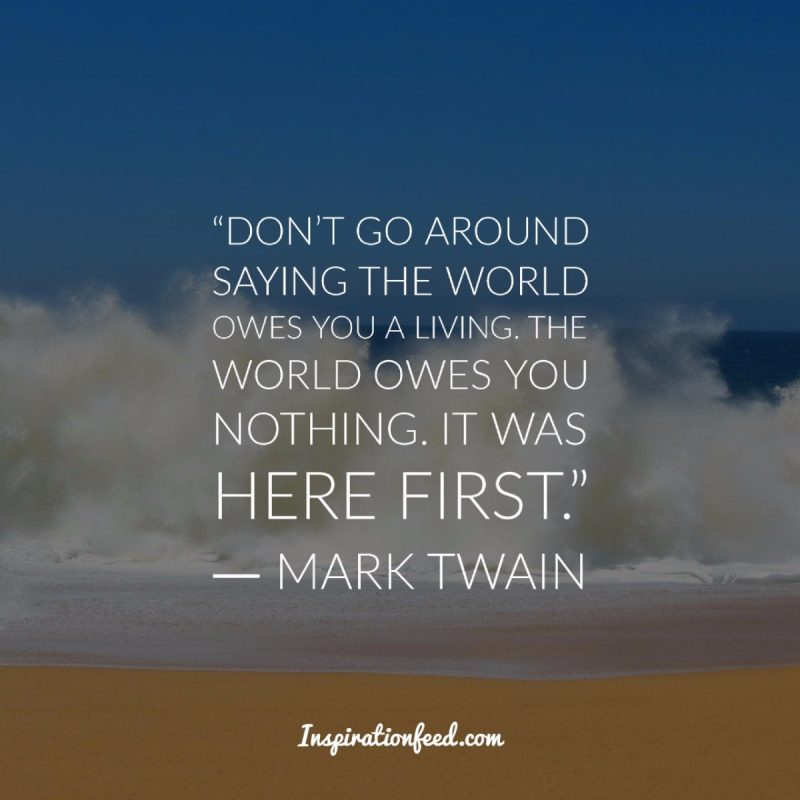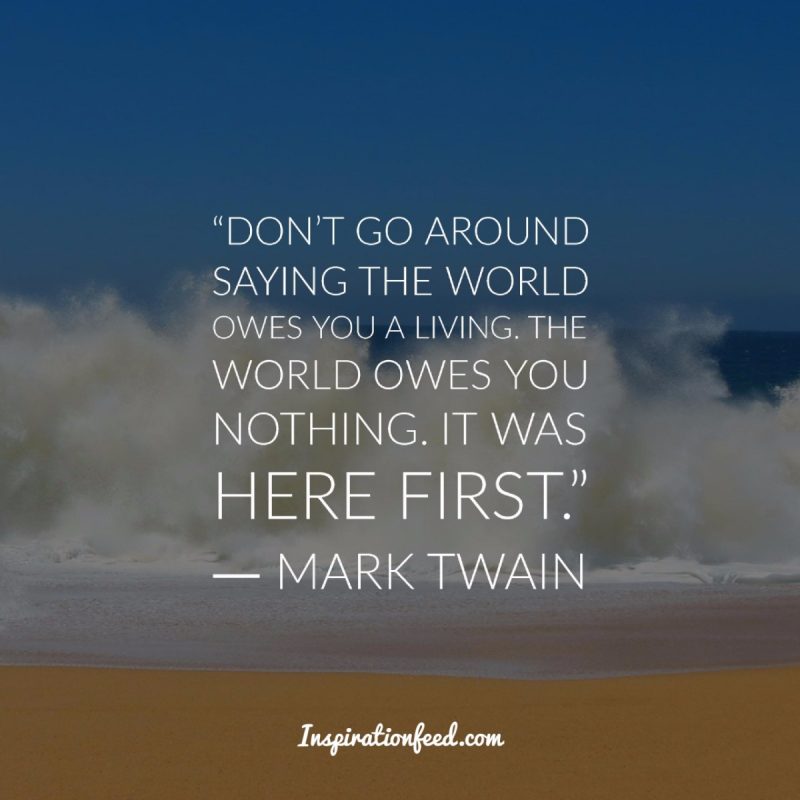 "Don't go around saying the world owes you a living. The world owes you nothing. It was here first." – Mark Twain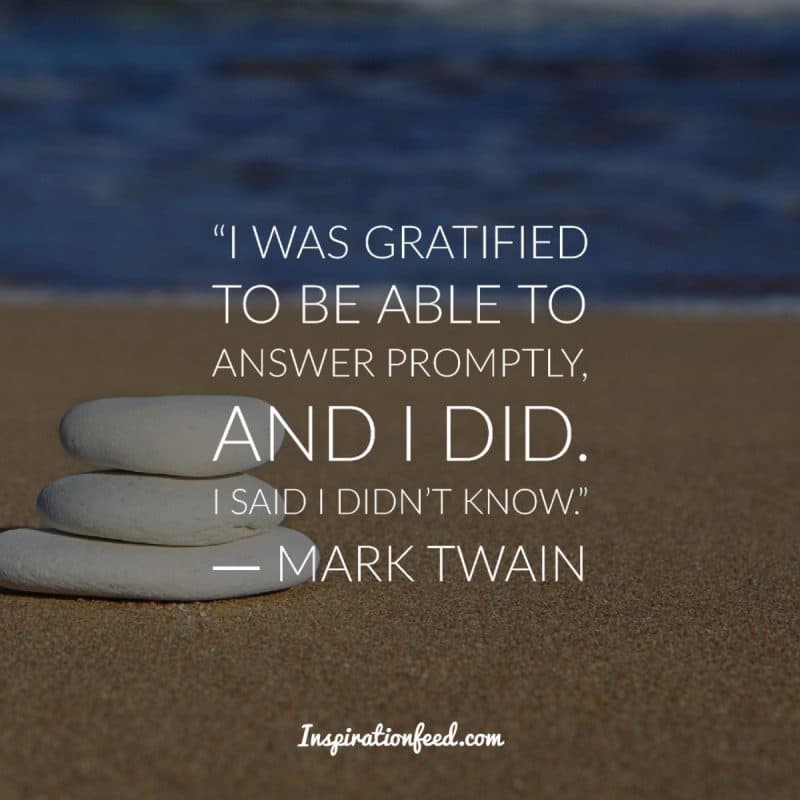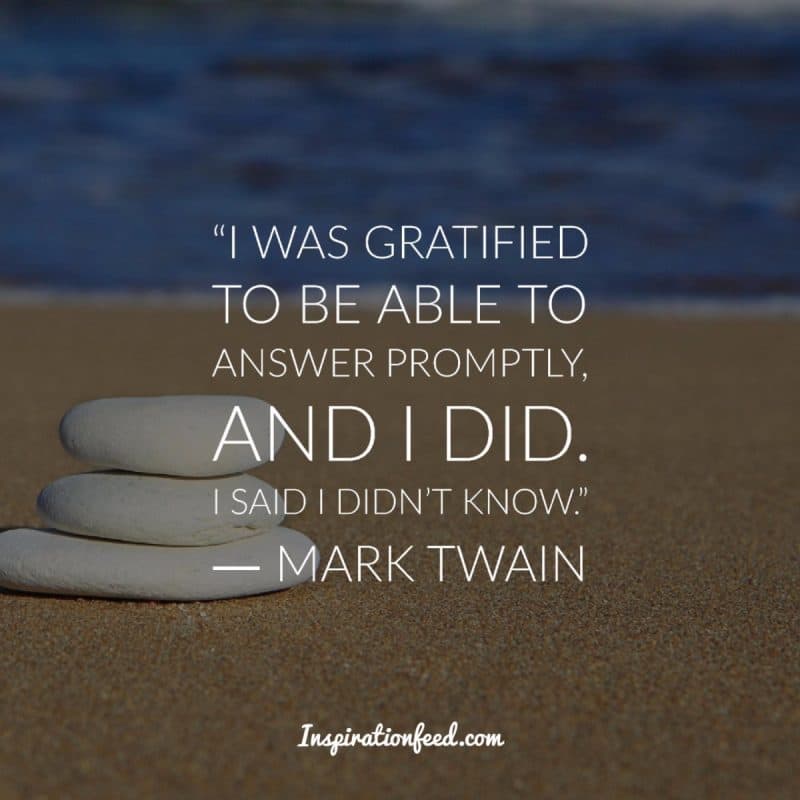 "I was gratified to be able to answer promptly, and I did. I said I didn't know." – Mark Twain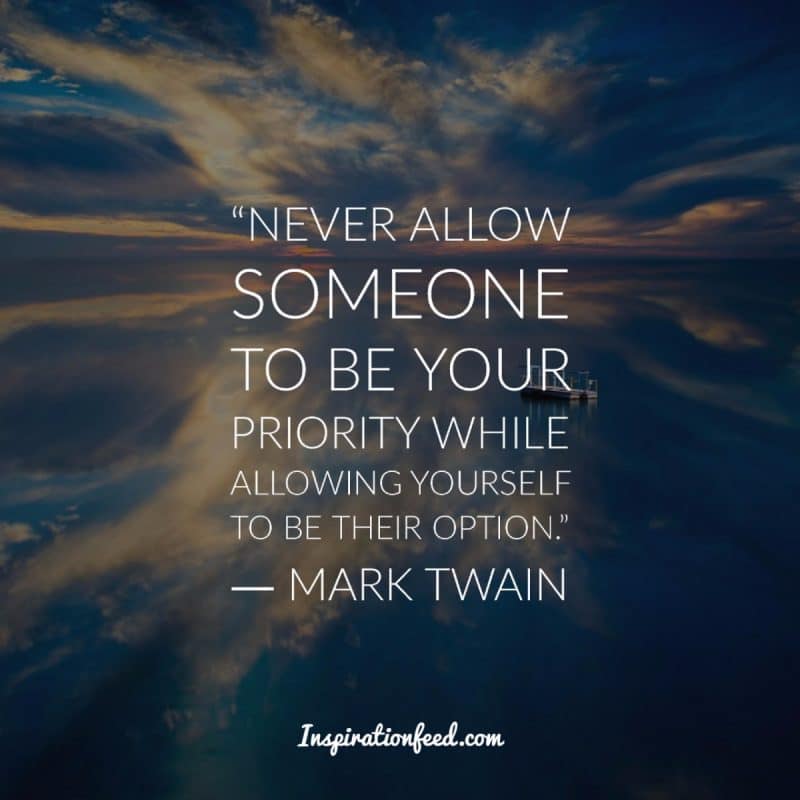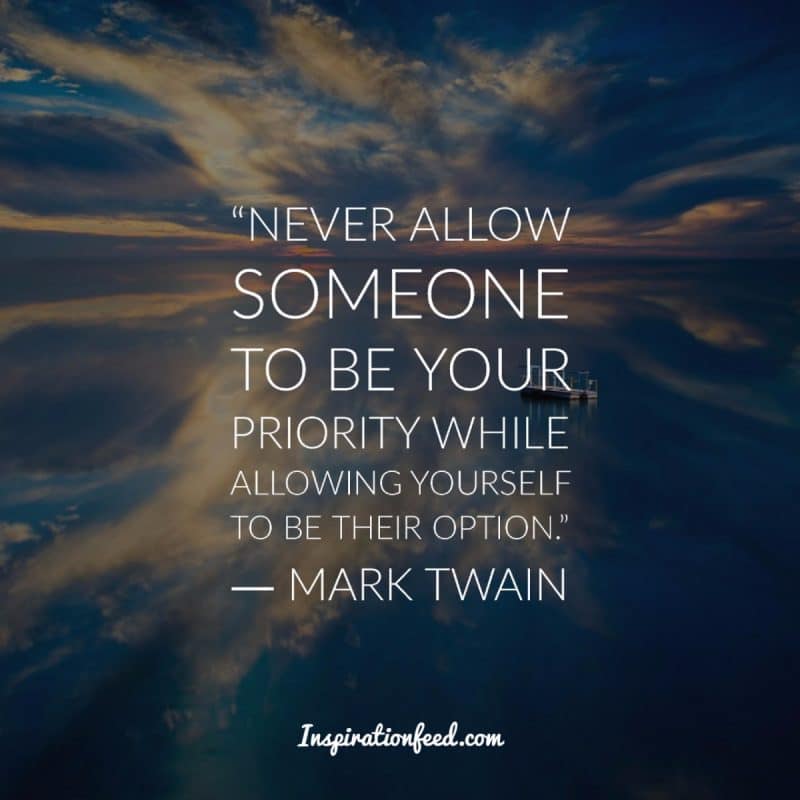 "Never allow someone to be your priority while allowing yourself to be their option." – Mark Twain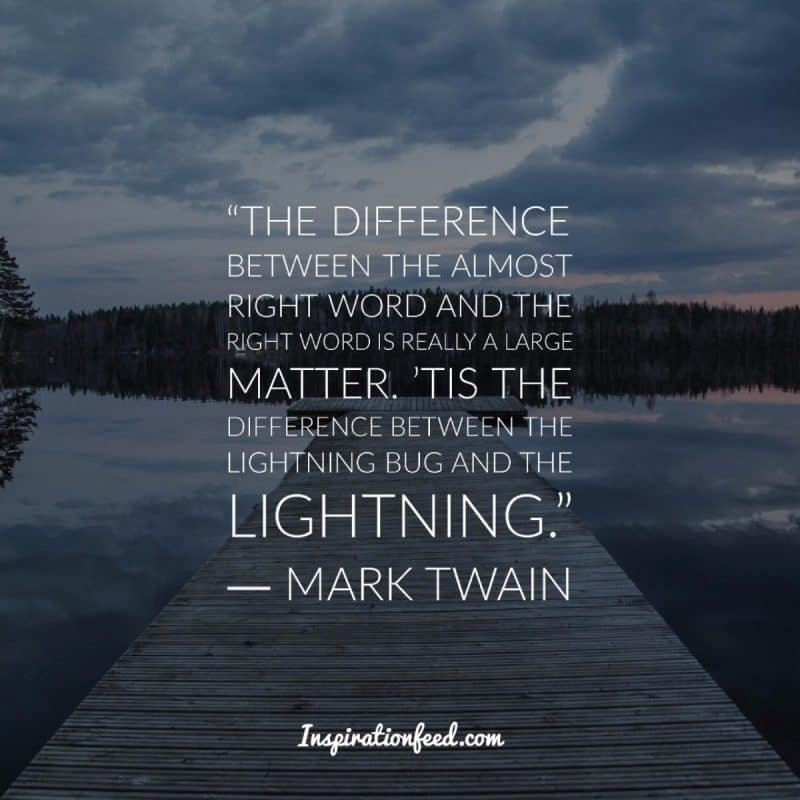 "The difference between the almost right word and the right word is really a large matter. 'tis the difference between the lightning bug and the lightning." – Mark Twain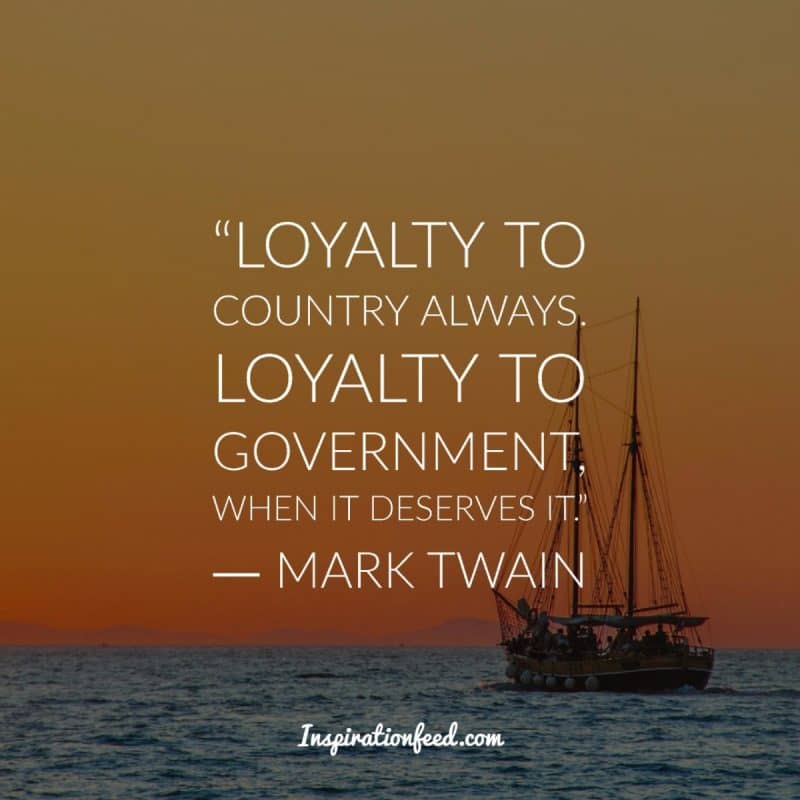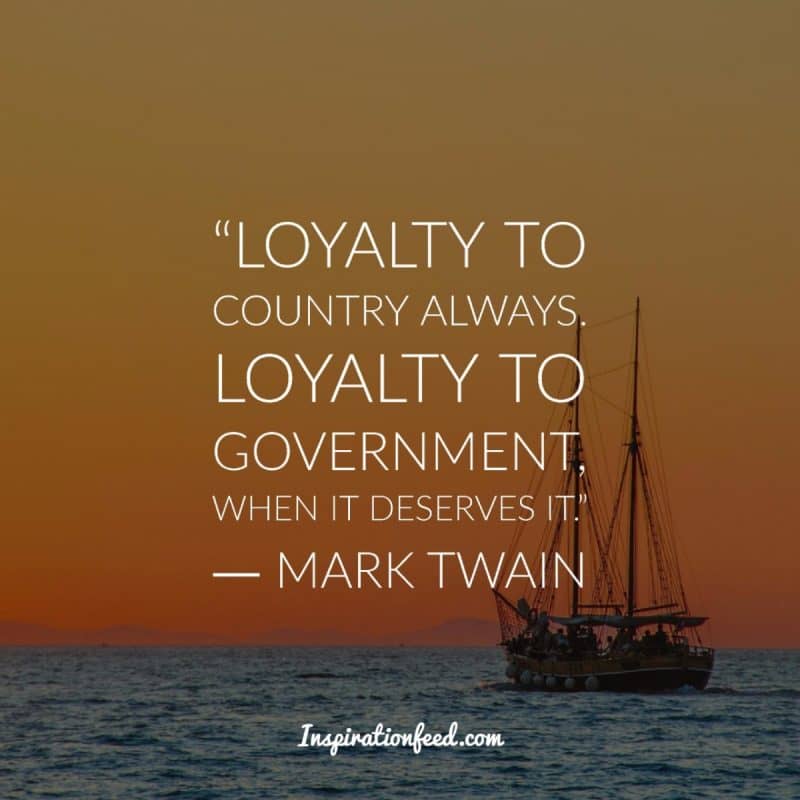 "Loyalty to country ALWAYS. Loyalty to government, when it deserves it." – Mark Twain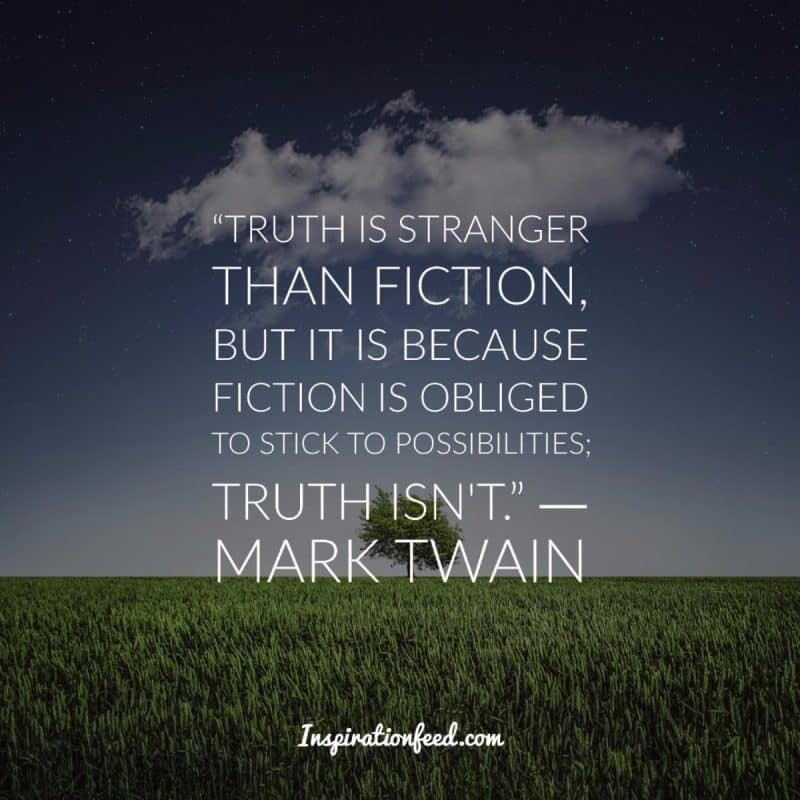 "Truth is stranger than fiction, but it is because Fiction is obliged to stick to possibilities; Truth isn't." – Mark Twain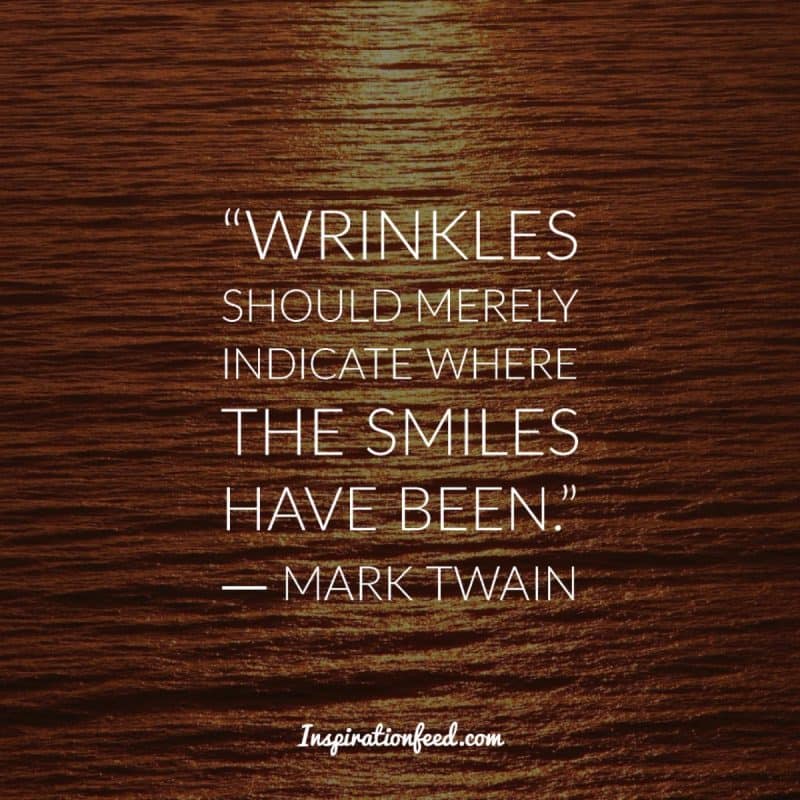 "Wrinkles should merely indicate where the smiles have been." – Mark Twain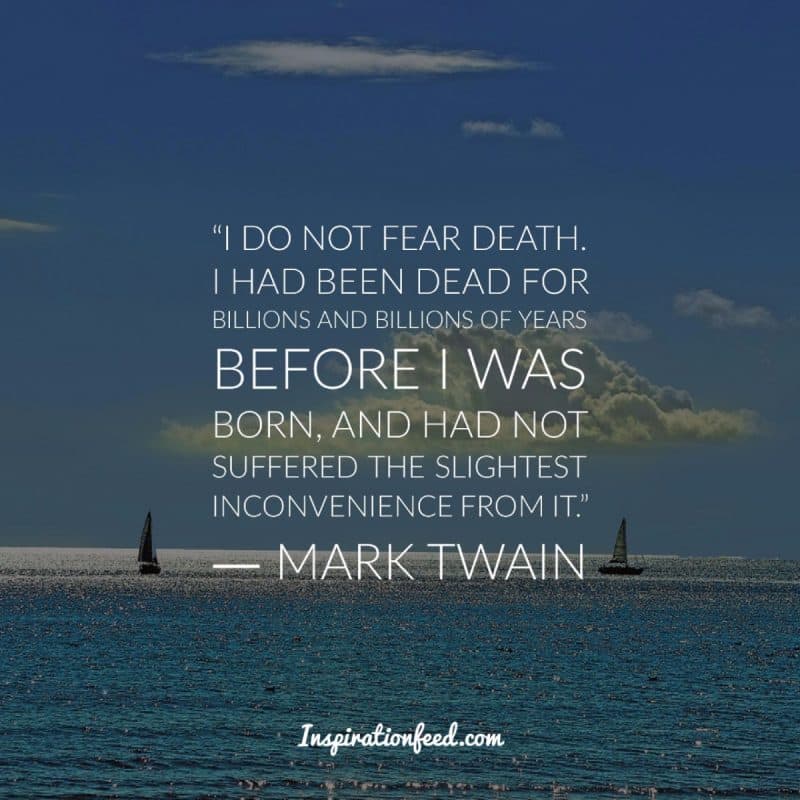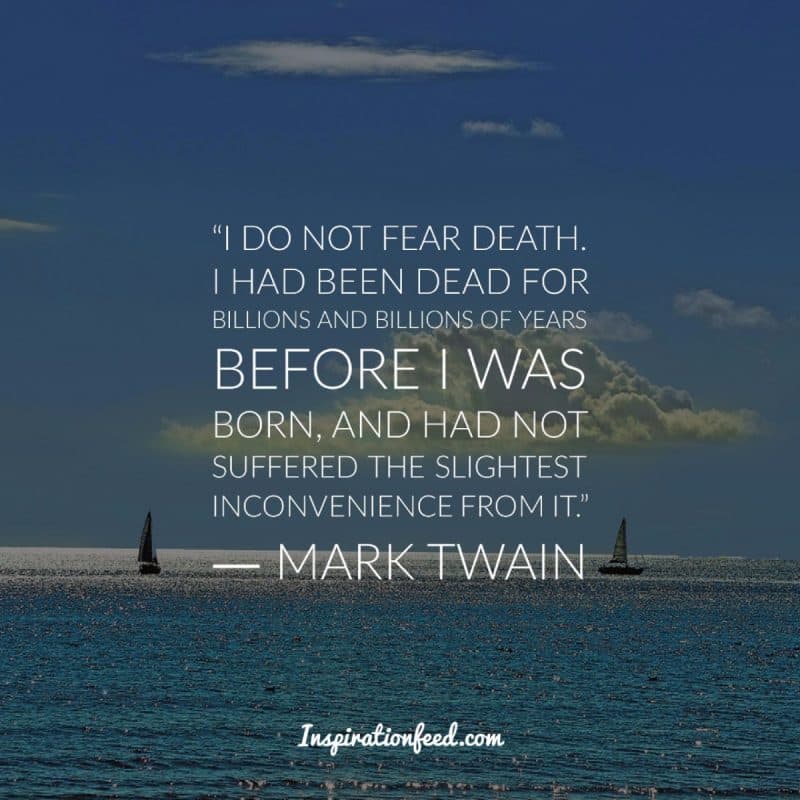 "I do not fear death. I had been dead for billions and billions of years before I was born, and had not suffered the slightest inconvenience from it." – Mark Twain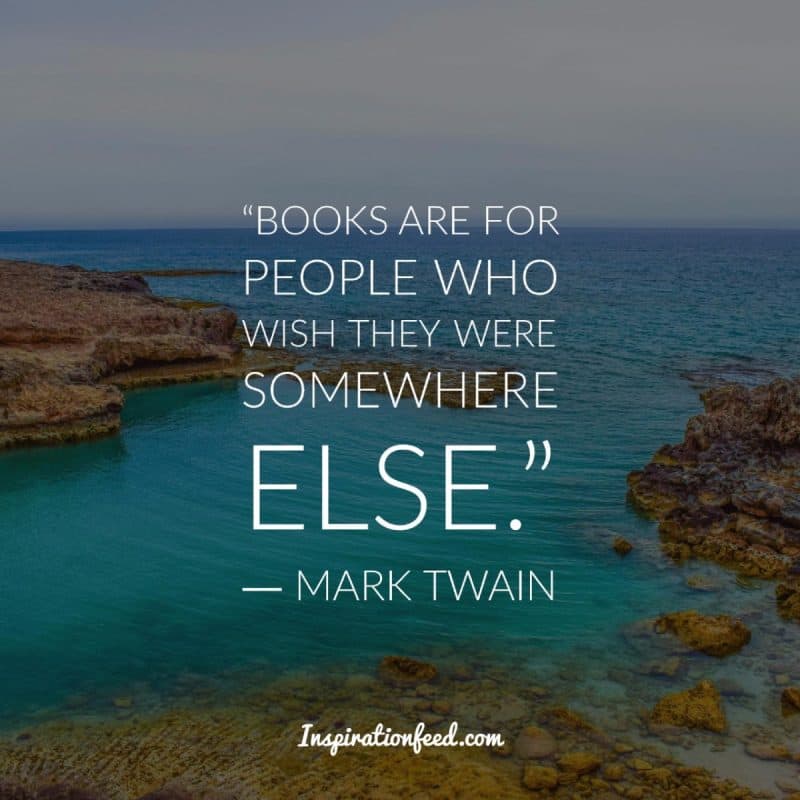 "Books are for people who wish they were somewhere else." – Mark Twain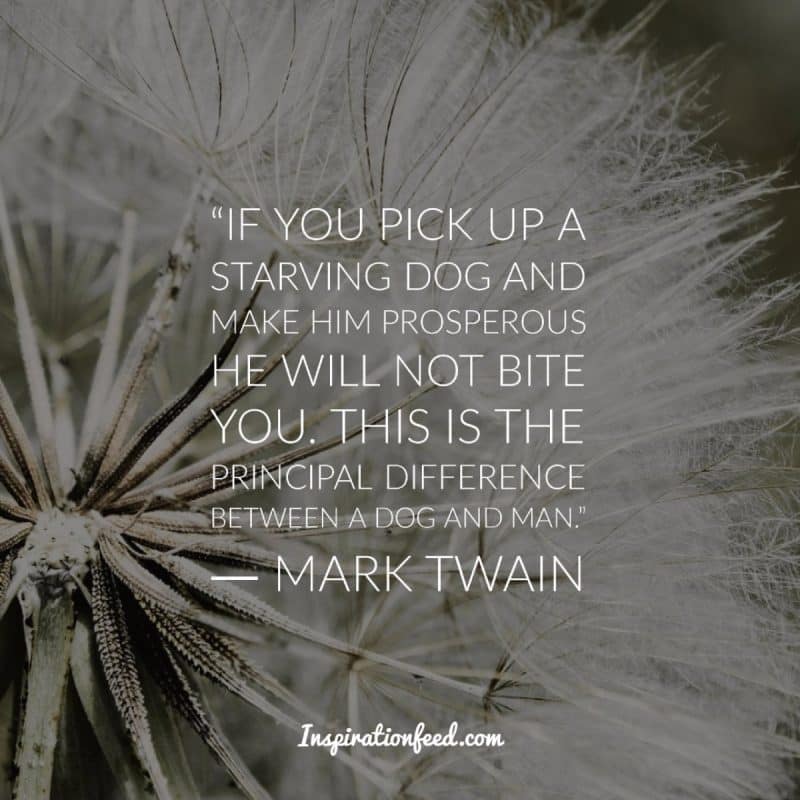 "If you pick up a starving dog and make him prosperous he will not bite you. This is the principal difference between a dog and man." – Mark Twain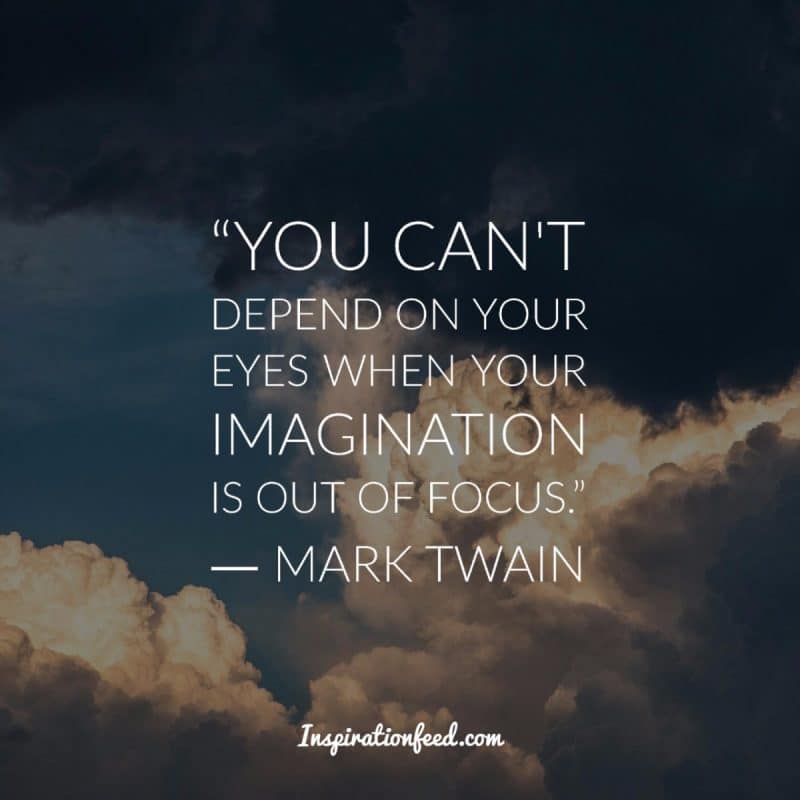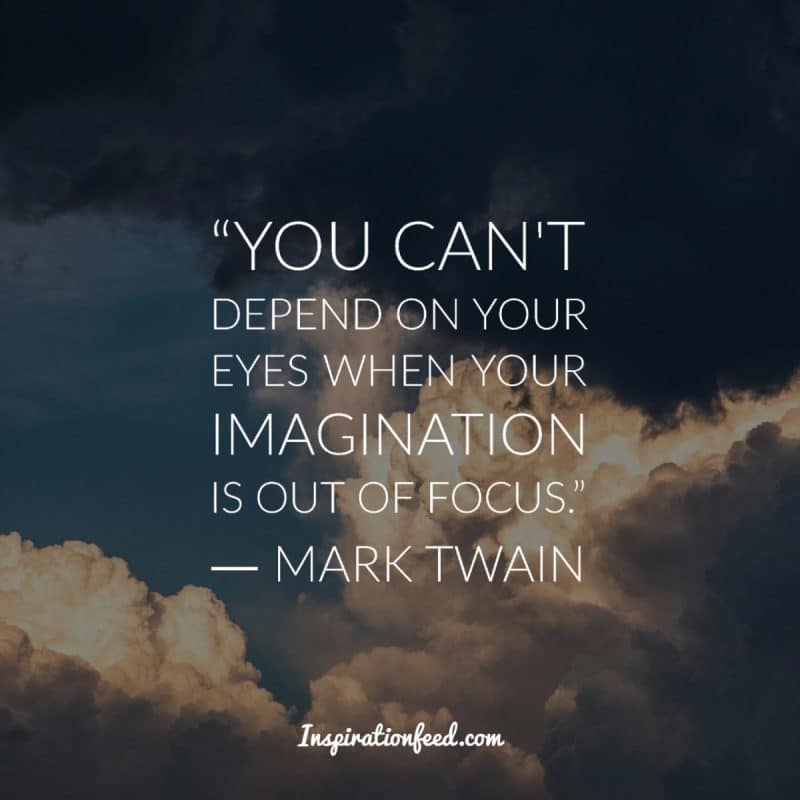 "You can't depend on your eyes when your imagination is out of focus." – Mark Twain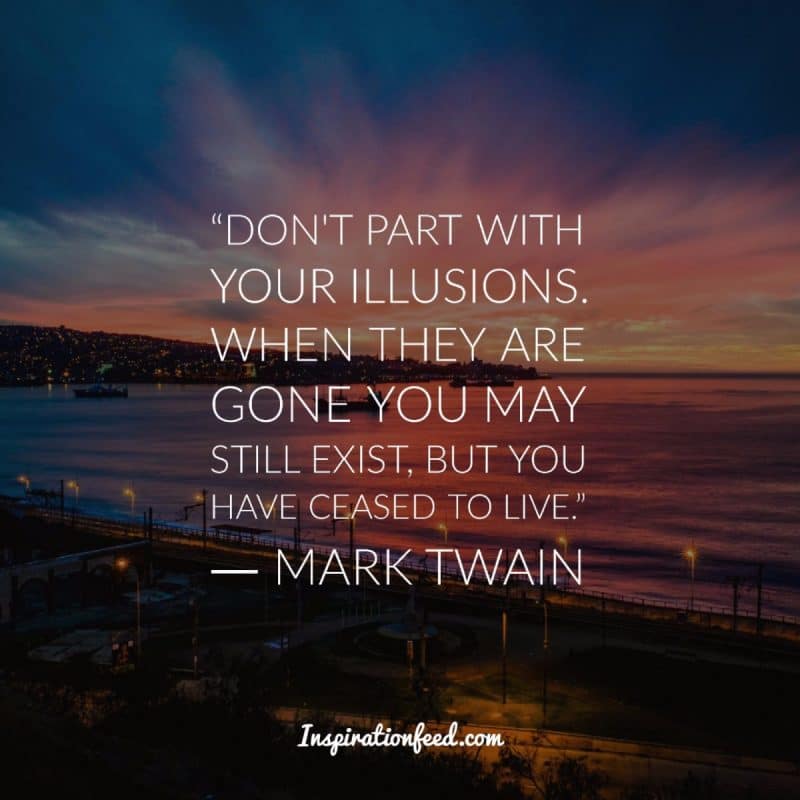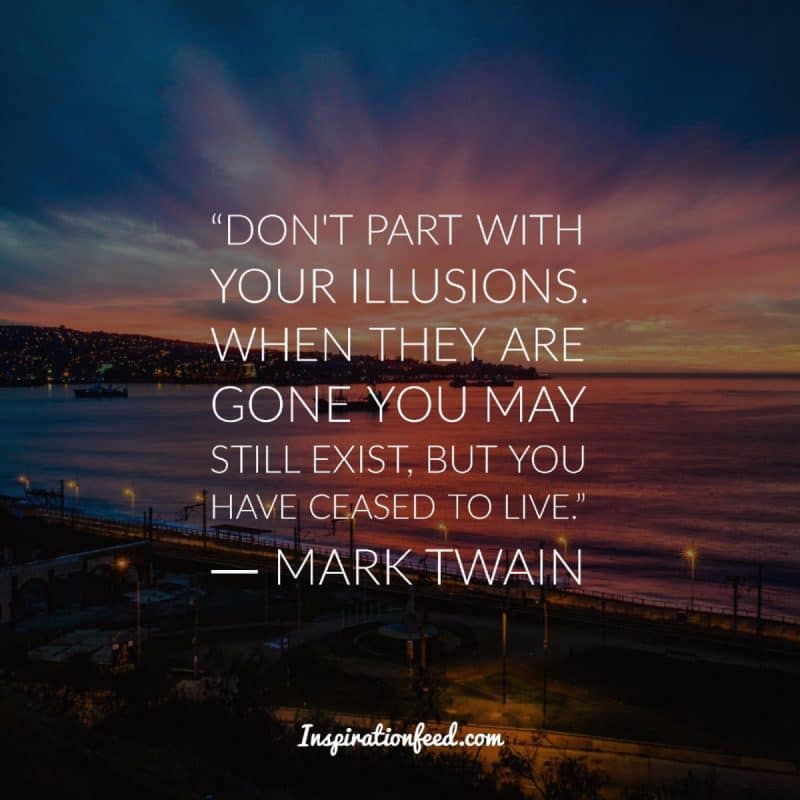 "Don't part with your illusions. When they are gone you may still exist, but you have ceased to live." – Mark Twain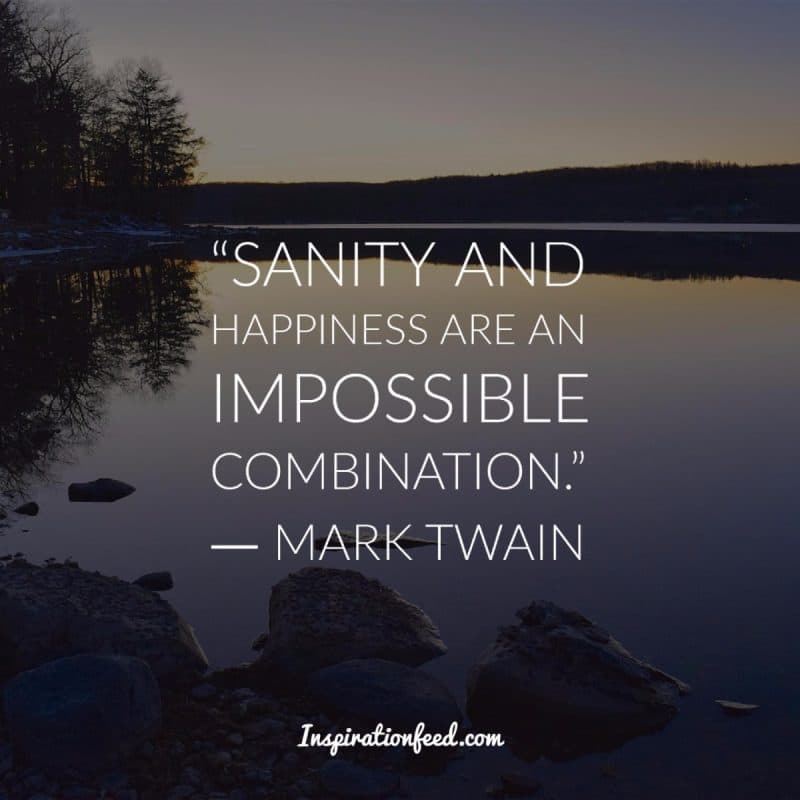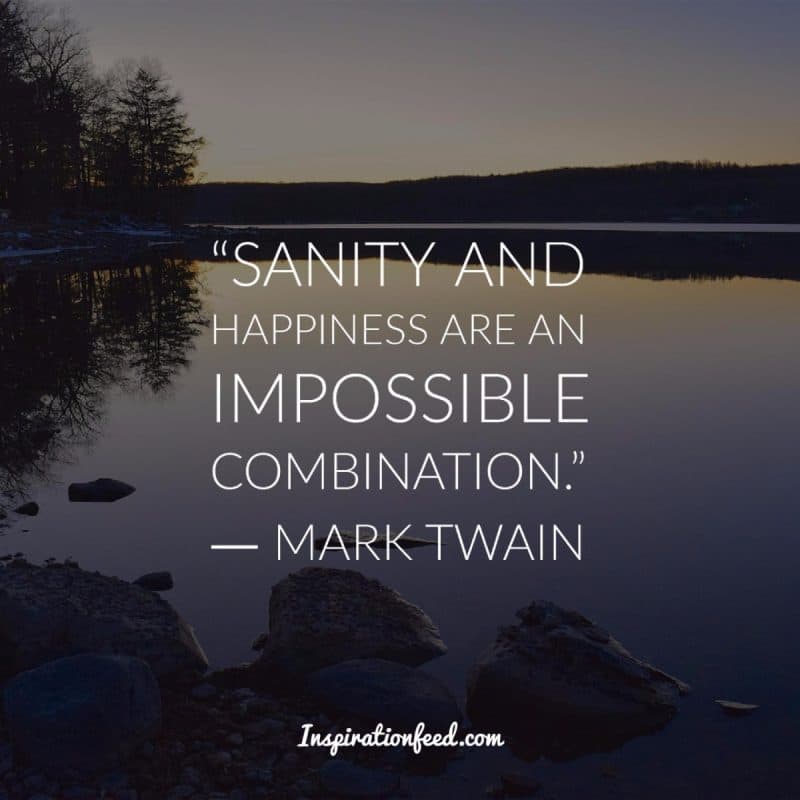 "Sanity and happiness are an impossible combination." – Mark Twain
"What would men be without women? Scarce, sir…mighty scarce." – Mark Twain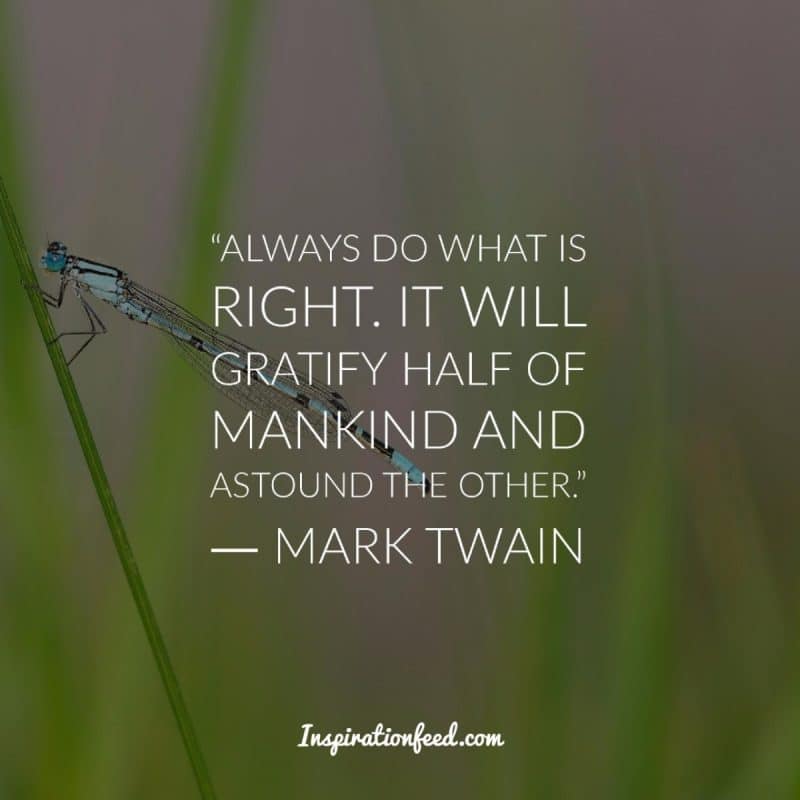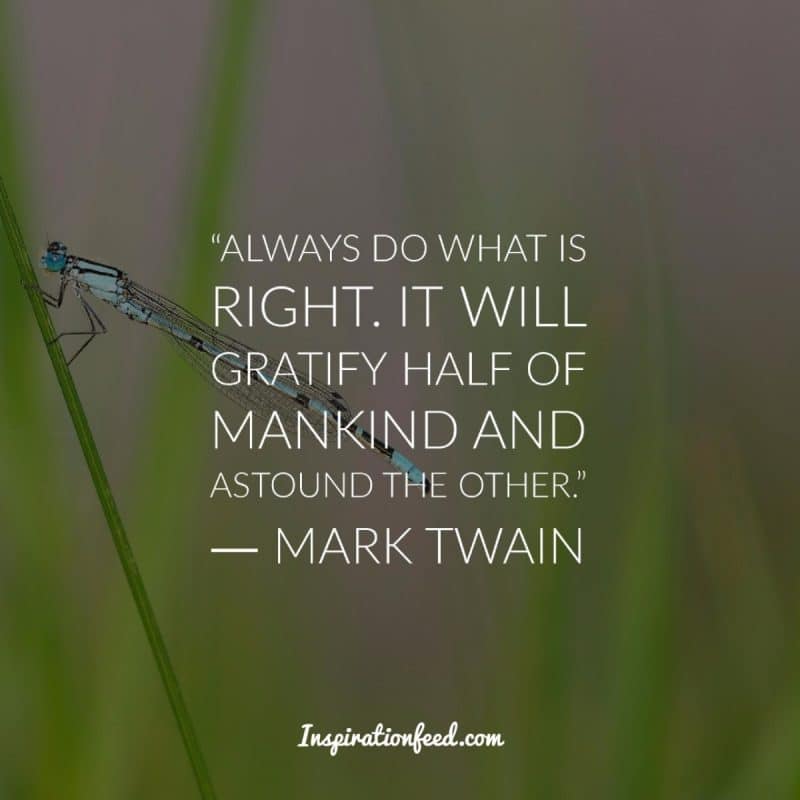 "Always do what is right. It will gratify half of mankind and astound the other." – Mark Twain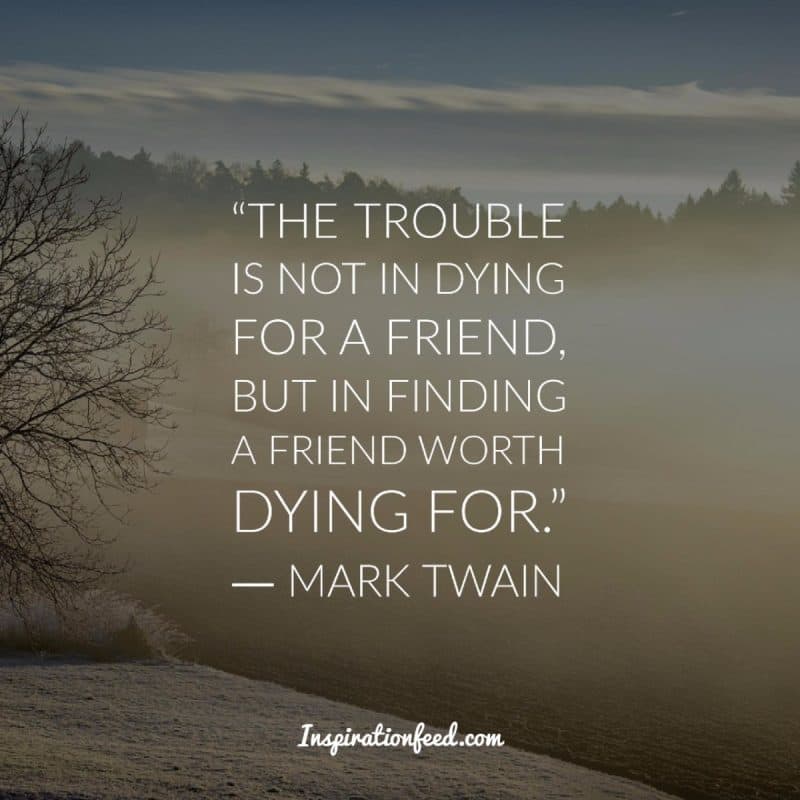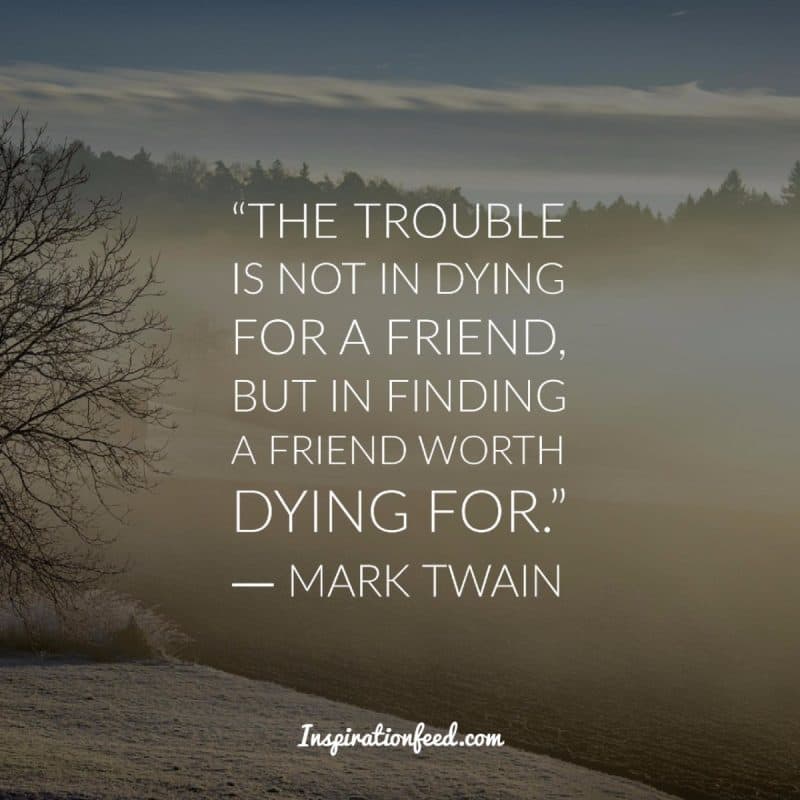 "The trouble is not in dying for a friend, but in finding a friend worth dying for." – Mark Twain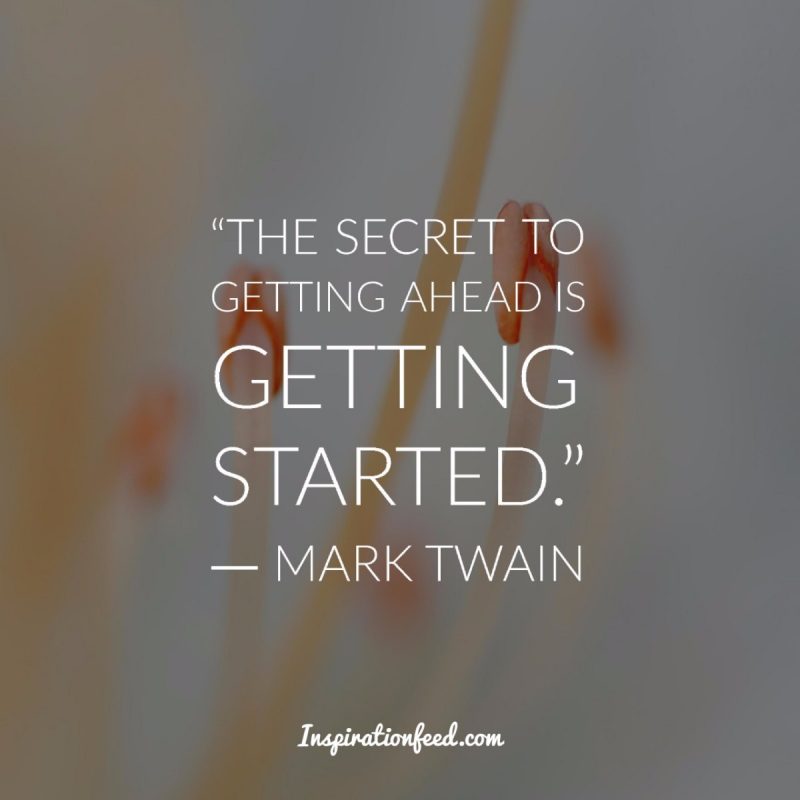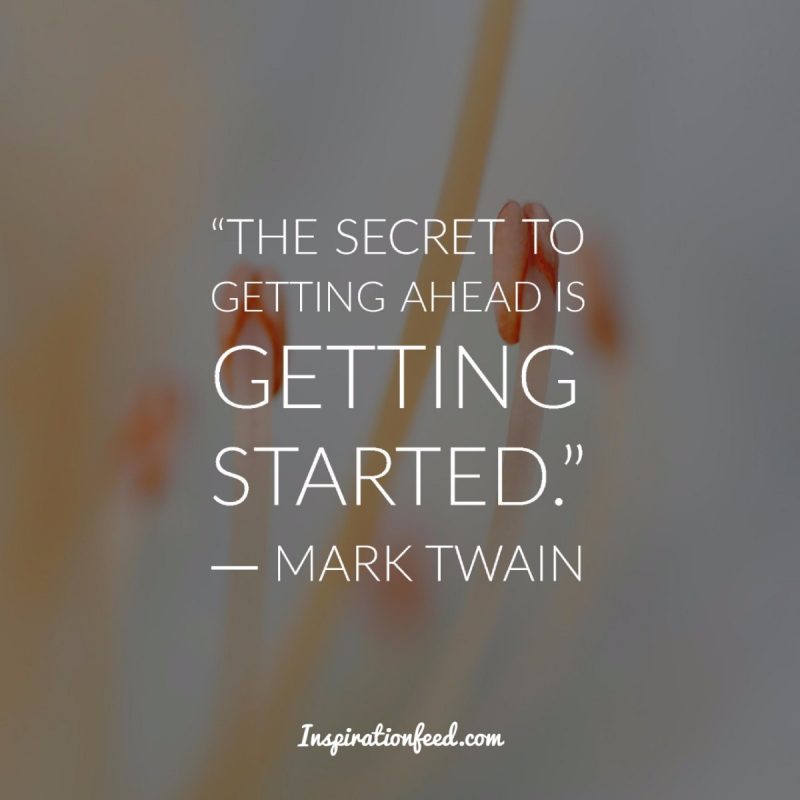 "The secret to getting ahead is getting started." – Mark Twain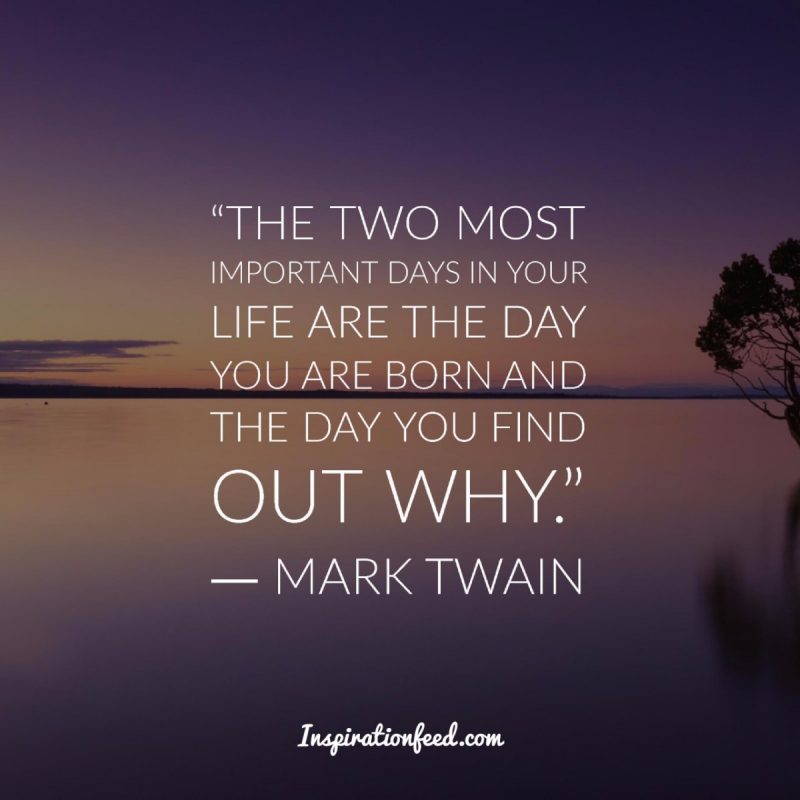 "The two most important days in your life are the day you are born and the day you find out why." – Mark Twain