You may not have noticed this but we have become accustomed to a culture where every minute or so, someone pops out of nowhere and becomes a hit, a sensation. And although they become successful in their stint, most, if not all, don't really last long.
For those who do, their lives certainly become a compass to the broke and needy but for the few ones who can surpass the ever-changing taste of the public, their lives become the Bible to everyone.
Such is the case of one named Oprah Winfrey. Though her story may be the typical rags-to-riches kind, there's surely more to her than luck as people from varying backgrounds, from past until present, are awed by the lives that this multi-billionaire philanthropist, TV personality, and actress has touched.
Her Troubled Past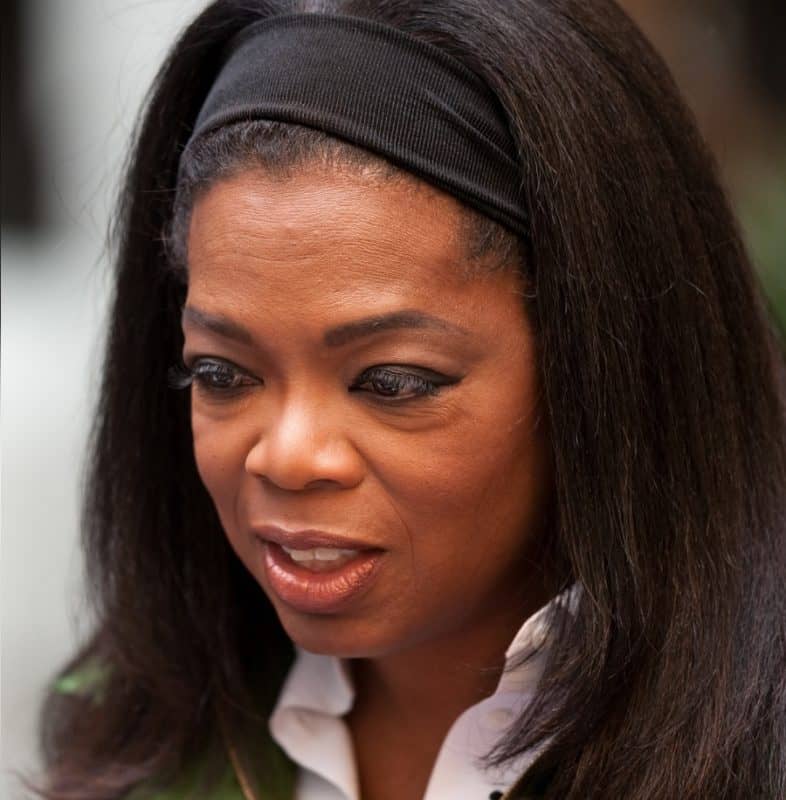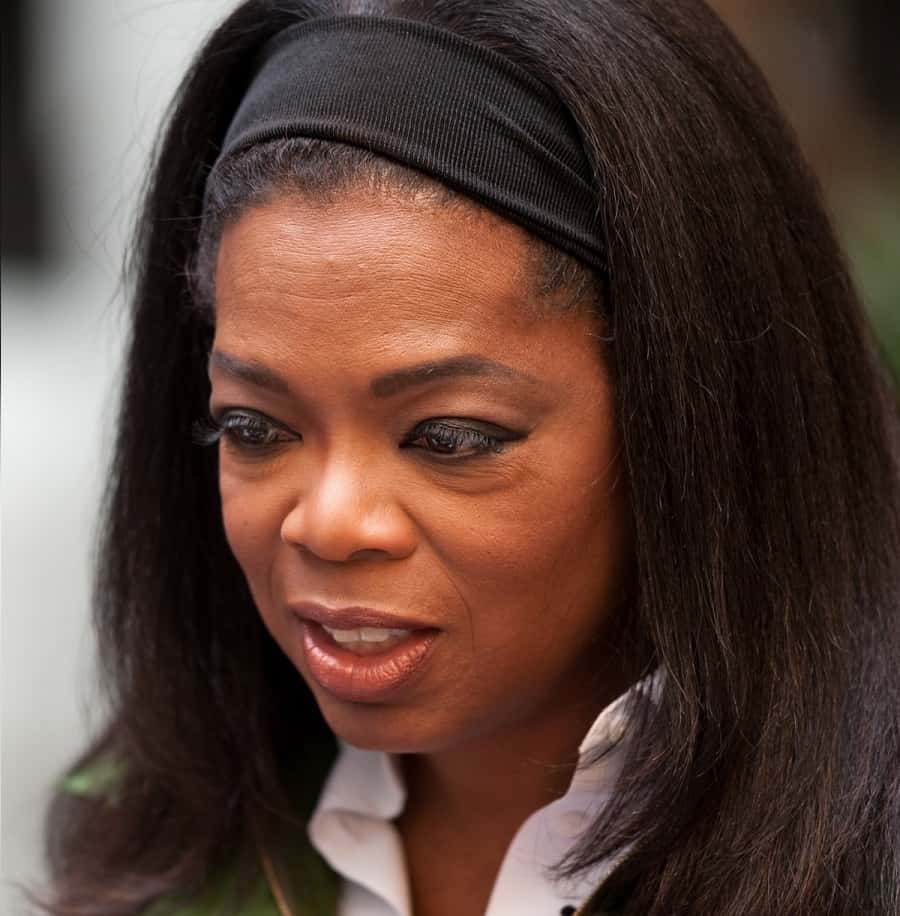 On January 29, 1954, Oprah Gail Winfrey was born to Vernita Lee and Vernon Winfrey. She was raised by her teenage mother but when Lee decided to leave and travel up north, Oprah, or originally Orpah, was left to her grandmother's (Hattie Mae Lee) care.
She moved from one relative to another even before she got to her teens. She did go back to her mother's care though, but her mother's job did not allow for mother-daughter bonding, so Oprah was left alone. This, according to IMDb.com, acted as a stimulant for her to "talk back to her mother".
Oprah was then sent to her father's care in Nashville, Tennessee. Later, she found out her mother was pregnant and was in need of her presence. But there laid a danger for her life, for when she was nine years old, Oprah was raped.
This would not be the only time she'd be assaulted, but Oprah never let the sexual predators get the better of her. She ran away and was sent back to her father again and this time, she was never going back.
Her Excellence in Education
You've probably heard of Oprah's multi-digit earnings but have you heard of her outstanding IQ? That's right. Oprah did not just excel because of hard work and effort, she excelled most of all because of her talent.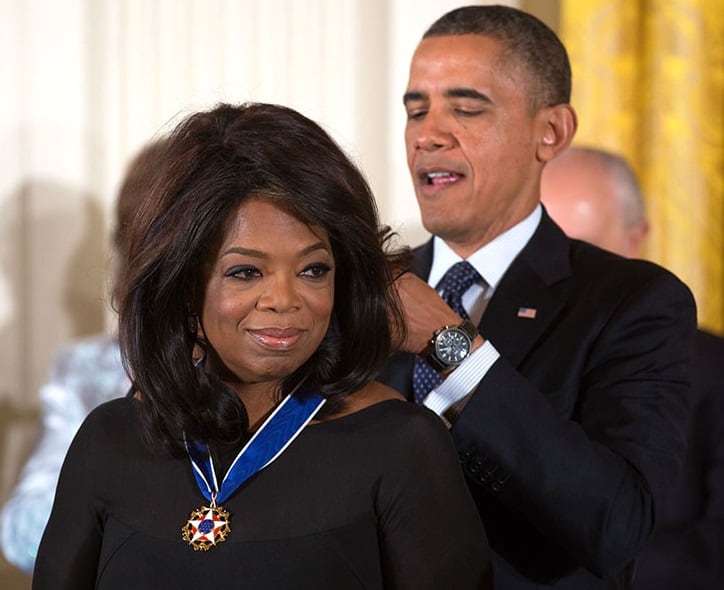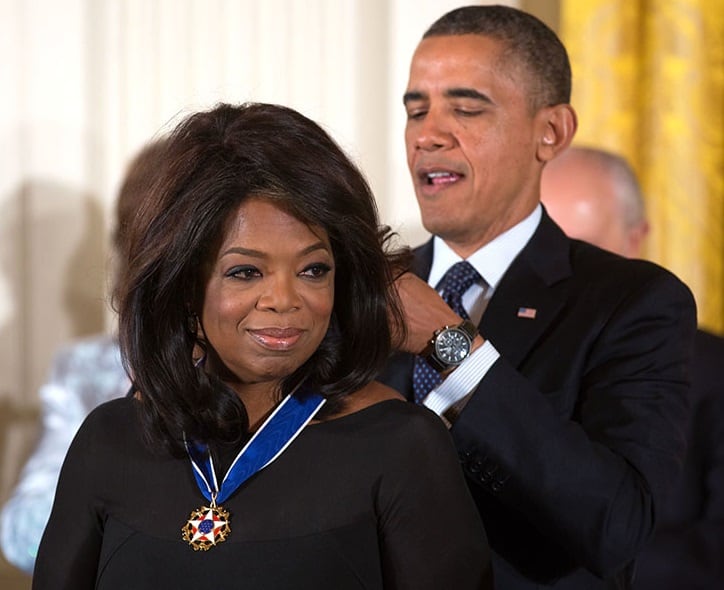 When Oprah lived with her grandmother, they lived in "terrible conditions". Despite this, Oprah found joy in the farm animals surrounding their home. "Oprah would frequently give the animals dramatic parts and included them in games", says one source.
Her grandmother raised her well and taught Oprah her values and religion. She taught her about God. In time, Oprah learned to talk and began reciting verses and poems before reaching the age of three.
Just imagine a little girl reciting well-known verses in front of everyone! Soon, the whole of their neighborhood and church dubbed her as "The Little Speaker".
Meanwhile, her father was strict with her education but was motivational about it. It was him who pushed Oprah to do her best and graduate with excellence. Her best she did, as she bagged awards here and there and was later offered a job to read the news on the radio.
She was still not sure what to pursue then but something stirred in her when she went into that station. She joined a public speaking contest where the winner gets to have a scholarship at Tennessee State University and guess who the winner was?
Oprah Gail Winfrey.
Her Rise from the Ashes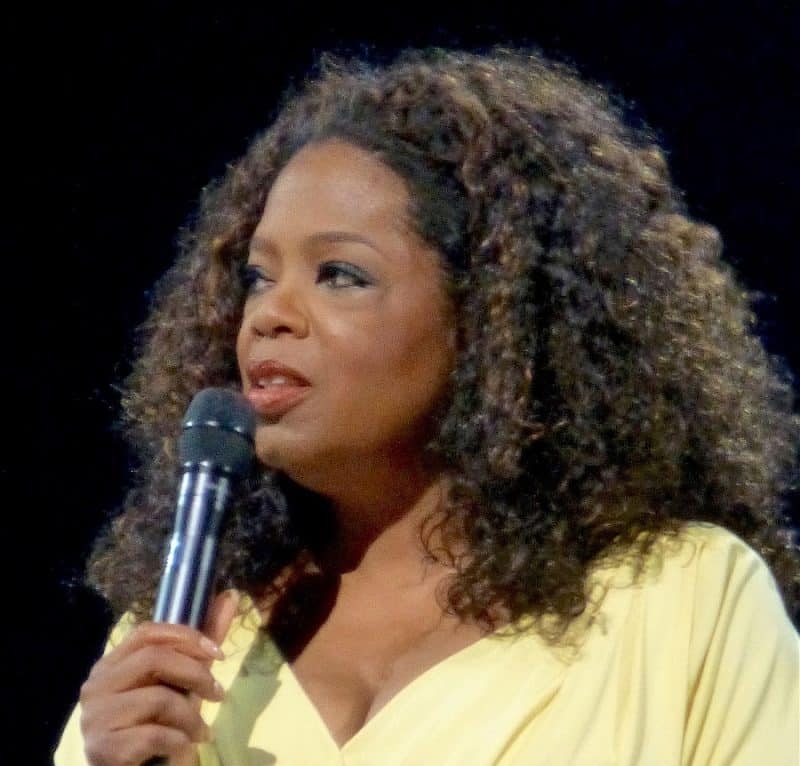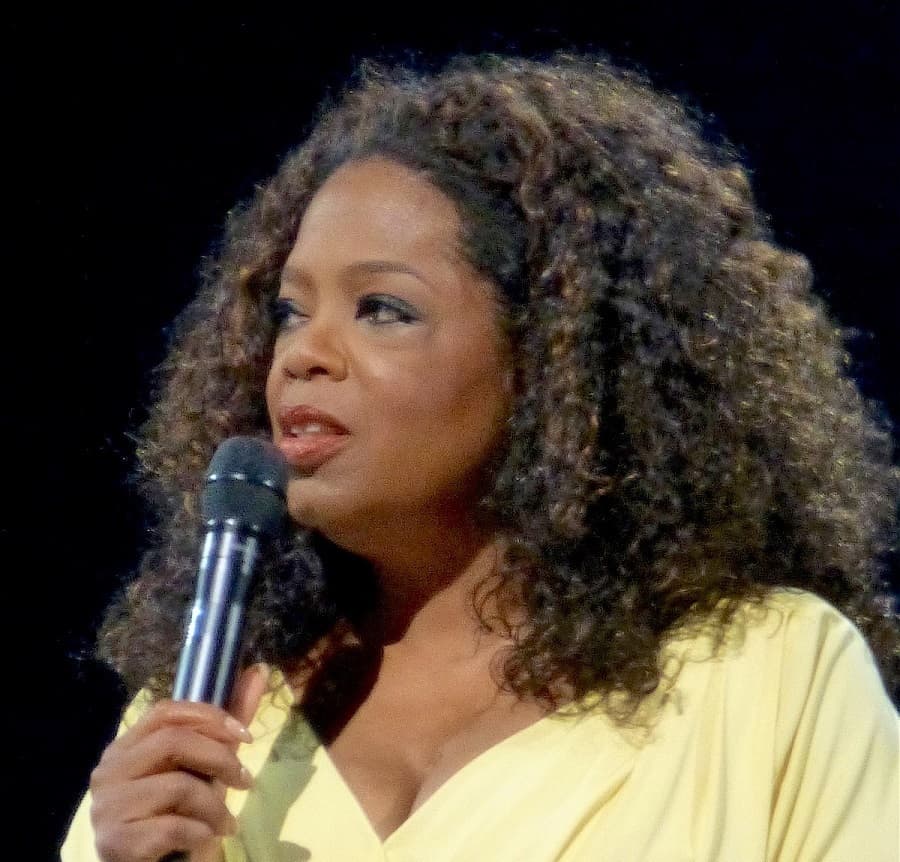 By now, a lot of people have already heard of the Oprah Winfrey. Soon, offers came to her. There was one from CBS that she declined because she wanted to work outside of Tennessee. She later got an offer to be a reporter in Baltimore, Maryland, which she happily accepted.
The job did not suit her though, and later, she was fired. She was then assigned another job which was to host a morning show called People Are Talking. She knew then that hosting suited her more. She decided to stand her ground and consequently, with this intrinsic motivation, she was able to establish the name of the show, and more importantly, her name.
Seven years passed and she decided it was time to leave and venture into greener pastures. She passed out recordings of her show to A.M. Chicago, a talk show in Chicago, Illinois. She was promptly offered a job to host what would become the legendary "The Oprah Winfrey Show". The show ran for 25 years surpassing Phil Donahue (Oprah's rival talk show host), other talk shows and everybody's expectations.
What made the show successfully lasting was not the pieces of advice or health tips given to the viewers. It was, rather, the attention and care that Oprah herself openly gives to them.
Everyone who tuned in felt they were understood in whatever they're going through and it is in this that Oprah remains a down-to-earth person despite being the big celebrity that she is. It is in this that Oprah remains successful because she knows how to plant her feet to the ground even when her head is up in the stars.
Here are some amazing quotes from Oprah Winfrey to keep us inspired:
Oprah Winfrey Quotes
"Turn your wounds into wisdom." – Oprah Winfrey
"If you concentrate on what you don't have, you will never, ever have enough" – Oprah Winfrey
"Be thankful for what you have; you'll end up having more." – Oprah Winfrey
"You can have it all. Just not all at once." – Oprah Winfrey
"Everyone wants to ride with you in the limo, but what you want is someone who will take the bus with you when the limo breaks down." – Oprah Winfrey
"True forgiveness is when you can say, 'Thank you for that experience'." – Oprah Winfrey
"The biggest adventure you can ever take is to live the life of your dreams." – Oprah Winfrey
"If a man wants you, nothing can keep him away. If he doesn't want you, nothing can make him stay." – Oprah Winfrey
"I trust that everything happens for a reason, even if we are not wise enough to see it." – Oprah Winfrey
"Real integrity is doing the right thing, knowing that nobody's going to know whether you did it or not." – Oprah Winfrey
"I've come to believe that each of us has a personal calling that's as unique as a fingerprint – and that the best way to succeed is to discover what you love and then find a way to offer it to others in the form of service, working hard, and also allowing the energy of the universe to lead you." – Oprah Winfrey
"The more you praise and celebrate your life, the more there is in life to celebrate." – Oprah Winfrey
"Breathe. Let go. And remind yourself that this very moment is the only one you know you have for sure." – Oprah Winfrey
"Surround yourself only with people who are going to take you higher." – Oprah Winfrey
"Every day brings a chance for you to draw in a breath, kick off your shoes, and dance." – Oprah Winfrey
"You get in life what you have the courage to ask for." – Oprah Winfrey
"Cheers to a new year and another chance for us to get it right." – Oprah Winfrey
"Once someone has shown a tendency to be self-centered, you need to recognize that and take care of yourself; people aren't going to change simply because you want them to." – Oprah Winfrey
"If friends disappoint you over and over, that's in large part your own fault." – Oprah Winfrey
"One if the hardest things in life to learn are which bridges to cross and which bridges to burn." – Oprah Winfrey
"You don't become what you want, you become what you believe." – Oprah Winfrey
"I don't want anyone who doesn't want me." – Oprah Winfrey
"Some women have a weakness for shoes…I can go barefoot if necessary. I have a weakness for books." – Oprah Winfrey
"You get to know who you really are in a crisis." – Oprah Winfrey
"Your true passion should feel like breathing; it's that natural." – Oprah Winfrey
"Challenges are gifts that force us to search for a new center of gravity. Don't fight them. Just find a new way to stand." – Oprah Winfrey
"I believe that every single event in life happens in an opportunity to choose love over fear." – Oprah Winfrey
"This is a call to arms. A call to be gentle, to be forgiving, to be generous with yourself." – Oprah Winfrey
"The next time you look into the mirror, try to let go of the story line that says you're too fat or too sallow, too ashy or too old, your eyes are too small or your nose too big; just look into the mirror and see your face." – Oprah Winfrey
"When the criticism drops away, what you will see then is just you, without judgment, and that is the first step toward transforming your experience of the world." – Oprah Winfrey
"When you undervalue what you do, the world will undervalue who you are." – Oprah Winfrey
"Live your life in truth. Don't pretend to be someone you're not." – Oprah Winfrey
"You will survive anything if you live your life from the point of view of truth." – Oprah Winfrey
"Forgiveness is giving up the hope that the past could have been any different." – Oprah Winfrey
"Think like a queen. A queen if not afraid to fail. Failure is another stepping stone to greatness." – Oprah Winfrey
"We can't become what we need to be by remaining what we are." – Oprah Winfrey
"I want to love like a dog, with unabashed devotion and complete lack of concern about what people do for a living, how much money they have, or how much they weigh." – Oprah Winfrey
"Self-esteem comes from being able to define the world in your own terms and refusing to abide by the judgments of others." – Oprah Winfrey
"You can't keep blaming somebody else for your dysfunction. Life is really about moving on." – Oprah Winfrey
"Doing the best at this moment puts you in the best place for the next moment." – Oprah Winfrey
"You have to find what sparks a light in you so that you in your own way can illuminate the world." – Oprah Winfrey
"As you become clearer about who you really are, you'll be better able to decide what is best for you – the first time around." – Oprah Winfrey
"The only people who never tumble are those who never mount the high wire." – Oprah Winfrey
"Do the one thing you think you cannot do. Fail at it. Try again. Do better the second time." – Oprah Winfrey
"It makes no difference how many peaks you reach if there was no pleasure in the climb." – Oprah Winfrey
"The best thing about dreams is that fleeting moment, when you are between asleep and awake, when you don't know the difference between reality and fantasy, when for just that one moment you feel with your entire soul that the dream is reality, and it really happened." – Oprah Winfrey
"The big secret in life is there is no secret. Whatever your goal. You can get there if you're willing to work." – Oprah Winfrey
"I believe the choice to be excellent begins with aligning your thoughts and words with the intention to require more from yourself." – Oprah Winfrey
"Education is the key to unlocking the world, a passport to freedom." – Oprah Winfrey
"I am grateful for the blessings of wealth, but it hasn't changed who I am. My feet are still on the ground. I'm just wearing better shoes." – Oprah Winfrey