Last Updated on January 20, 2022
Unless you're looking at a huge, unexpected chunk of cash, no one is fond of surprises when it comes to finances. That is why "Know Thy Credit Score" should definitely be listed among the 10 Commandments of personal finance.
What Is a Credit Score?
Have you ever applied for a store card, car insurance or personal loans such as payday loans? If you answered 'yes' there is a file on you. This sinister-sounding file contains a plethora of information on you, ranging from where you live to how often you pay your bills on time, even listing such information like whether you've been arrested or not.
All of this information is compiled by a credit reporting agency and assigned a numeric score based on the model of a perfect loan candidate. "A credit score is a snapshot of your credit risk at a particular point in time," says Simple Payday, one of the leading payday loan companies. "The higher your credit score, the more likely you are to be approved for loans and receive favorable rates."
"Good credit is important not only to get a loan but to get a favorable interest on a loan," says LaToya Irby, a consumer credit expert. "The less the risk a consumer is, the better the offer of interest the consumer will receive. But additionally, credit scores are now used quite often in employment, promotion, rentals and many other areas of our daily life."
Get Educated
The first thing you need to do is get your hands on your credit reports. Because there are a number of different credit reporting agencies out there, more than one agency may have a file on you, and each may be slightly different.
First on your list should be to contact each of the three major credit reporting bureaus: Equifax (800-685-1111 or www.equifax.com), Experian (888-EXPERIAN or www.experian.com) and Trans Union (800-916-8800 or www.transunion.com).
You should also check the Yellow Pages and contact local agencies to see if they have a file on you as well. After you get your first set of reports, check your score at least once a year (some agencies such as Equifax suggest every 90 days) so that your score doesn't surprise you when you need it most.
You may also be entitled to a free credit report. The Federal Trade Commission's (FTC) Fair Credit Reporting Act states: "There's no charge if a company takes adverse action against you, such as denying your application for credit, insurance or employment, and you request your report within 60 days of receiving the notice of the action. The notice will give you the name, address and phone number of the CRA. In addition, you're entitled to one free report a year if (1) you're unemployed and plan to look for a job within 60 days, (2) you're on welfare or (3) your report is inaccurate because of fraud. Otherwise, a CRA may charge you up to $9 for a copy of your report."
Some companies offer free credit reports but caveat emptor: "Read the fine print," says Janet Wickell, a broker/REALTOR at Brevard Realty Team in North Carolina. "Some companies offer free credit reports if you agree to buy something from them. If you want what they're selling, fine, but you might be better off ordering reports directly from the reporting agencies."
And you should never order a credit report from a company you are unfamiliar with. Identity theft is a rapidly growing threat, and the National Foundation for Credit Counselling advises using caution when giving out your Social Security number or any other personal information.
What Determines My Credit Score?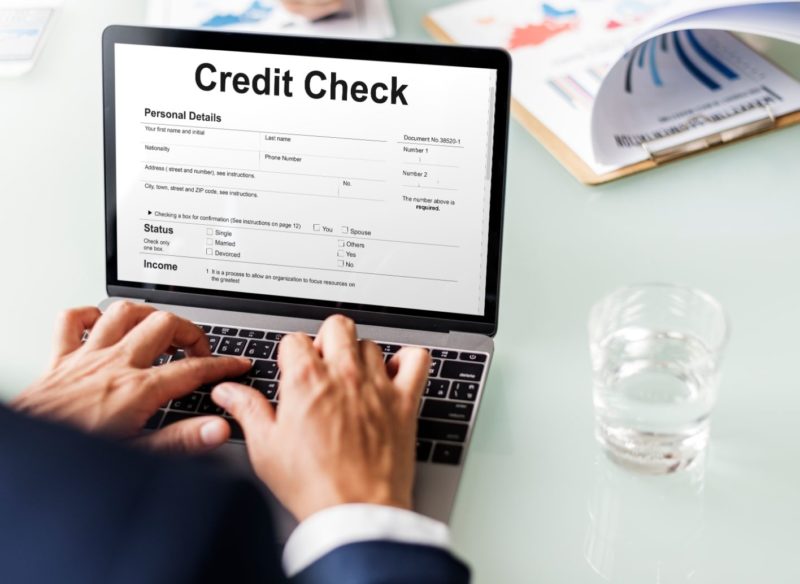 It all breaks down to a mathematical formula. "The most dramatic effect of a credit score is on-time payment or payment history, which is 35 percent of your score," says Killian. "Length of credit history constitutes 15 percent; amount owed is 30 percent; credit (cards, mortgage, department store) makes up 10 percent; the age of long-standing credit is the last 10 percent."
To put it in more concrete terms, when it comes to credit scores, the borrower's entire credit history comes into play, at least for the past 10 years. "Late payments bring scores down dramatically," says Wickell. "Maxing out your credit cards is another common score downer. Bankruptcies and foreclosures bring down scores. A short credit history can cause lower scores, too."
It's also commonplace to find forgotten disputes behind an unexpected dip in one's score. "I had a test done by a medical lab a while back that insurance refused to pay," says Sandra Sherman, a beautician in Wantagh, N.Y. "I was arguing with the insurance company for a while and then just forgot about it."
When she tried to refinance the mortgage on her house to take advantage of the new rates, she found the unpaid bill was one factor keeping her from getting the lower rate. "I had also maxed out a credit card, which brought my score down even more," Sherman says. She says that she hadn't given much thought to her score after she got her first mortgage, and not staying on top of it really hurt her later.
Making Bad Credit Good
"There are no easy fixes," says the National Foundation for Credit Counselling on their consumer information website DebtAdvice.org. "Despite the companies who promise it, good credit must be earned." If you find negative items on your score, whether it's maxed out credit cards or unpaid debt, work with the creditor directly to create a mutually acceptable plan that will resolve the item as quickly as possible.
"Once I paid off my car loan, I had the bank write a letter of satisfaction to the credit reporting agency," says Sherman. While any late or missed payments will remain on Sherman's report for between seven and 10 years (depending on the specific state's regulations), the more quickly the issue is resolved, the better.
"If late payments are bringing you down, try to stay current from now on," says Wickell. "Once you've been current for a while, write to your creditors and ask them to remove notations about late payments."
If you believe there are errors in your credit report, you have a right to dispute the information by contacting the agency directly. Any erroneous information must be removed from your record, although unresolved charges will remain until they have been investigated. It is possible to ask the reporting agency to freeze your reports while a dispute is in progress, but that may hamper any financial applications you initiate during the freeze.
Remain in Good Standing
"When money is tight, notify creditors of your circumstances and talk to them about making arrangements for lower payments until you find a new job," says Equifax's Learning Center. "Many creditors will appreciate your efforts because it shows you are serious about your situation."
To keep good credit good, pay your bills on time, and use your credit responsibly, keeping balances low. Check your credit reports regularly and stay on top of any disputes. The higher your score, the smoother your financial applications will be.