Last Updated on March 8, 2022
Who doesn't love movies, TV shows, books, or games? It doesn't matter whether you're a gamer, bookworm, or movie buff, you'll want your favorite content available to you all the time. Sure, there are streaming sites like Netflix or free resource sites such as Project Gutenberg. But let's face it: they don't always have what you're looking for.
In fact, if it's a bestseller or a blockbuster hit, you can bet that they won't just offer that for free. If you're itching to get your hands on the newest movie or game, but don't want to spend hundreds of dollars a month for subscriptions, then you'll love TorrentSites.com.
Here's why.
What Is a Torrent and Why Do People Use It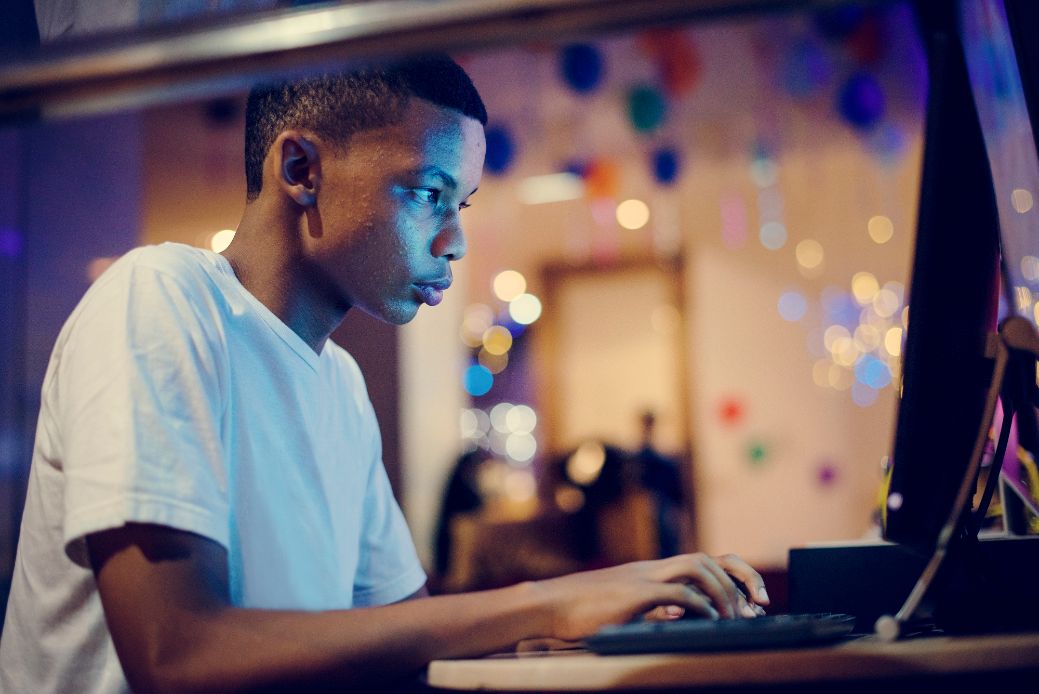 Even if you're not tech-savvy, you've probably heard of the term 'torrent' or 'torrenting'.  'Torrent' – or a torrent file to be more precise – is a file that's downloaded or uploaded through the BitTorrent network.
Think of it as a puzzle. Instead of buying an entire box of puzzle pieces, you get each piece through different users or peers. Thus, torrenting is a form of peer-to-peer (P2P) file-sharing, because it requires multiple users who share the same file with others, completing the puzzle.
In the world of torrent, you will come across terms such as 'seeders' and 'leechers'. 'Seeders' refer to those who have parts of or the whole file, and are currently sharing that over the network. 'Leechers' on the other hand, are those who are downloading the file. In essence, the more seeders there are, the faster the download.
It is common courtesy that once you've finished the entire download, that you keep the seeded file in the network for a bit, so you become a seeder.
While torrenting has become synonymous with illegal activity, like piracy, it's not all bad. For example: if you have royalty-free content you want to share, you can use torrenting so the burden of hosting is shared among multiple users.
What is TorrentSites?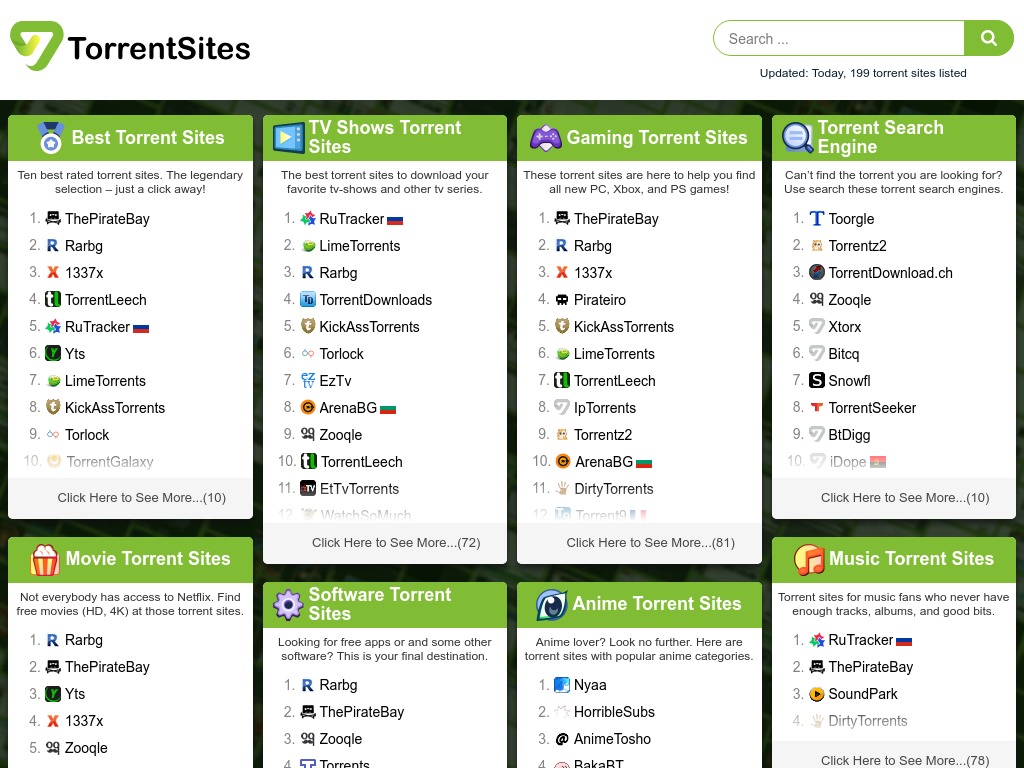 Since torrenting began sometime in the early 2000s, lots of torrent sites have then popped up to fill in the demand for free content. But not all of them are created equal. One of the downsides to this method is the possibility of accidentally downloading malware or a virus.
That's why you need to be careful when picking resources to get your free movie or game from.
Here's where TorrentSites.com comes in. This FREE torrent index contains the best torrent sites for games, movies, ebooks, TV shows, software, music, and more. They regularly update the list, too, so you're always in the know about where to get your content fix.
No need to spend hours on the Web. TorrentSites.com has comprehensive reviews that will shed light on the pros and cons of a site. Plus, they only include sites they've checked out for themselves. So if you don't see something on there, that's probably because it didn't meet their standards.
TorrentSites.com will link you directly to these torrent sites so you can visit them straightaway. They have more than 100 websites (so far!), so you're sure to find a good one to get your favorite movie from.
Benefits of Using TorrentSites
TorrentSites.com was created with one thing in mind: to make sure content can be made available to everyone, regardless of your financial situation. After all, isn't that the goal of the Internet; to have information free and accessible to all?
Using TorrentSites.com isn't just so you can save money on movies, games, or books. You can browse the different torrent sites on their list to explore titles you didn't even know you'd want. Often, these resources will contain the latest in their niche. Why not visit them and discover something new? You never know what you're going to find.
Of course, there's the fact that torrenting allows you to get content for FREE. This is particularly helpful if you're in college, or are struggling to cope with your finances. You don't need to live a hermit-like existence just to save a pretty penny. Plus, there's an option to donate for some websites.
In case you're out of your financial rut, it's advisable to spend on quality content you do enjoy and love.
What To Do Before You Torrent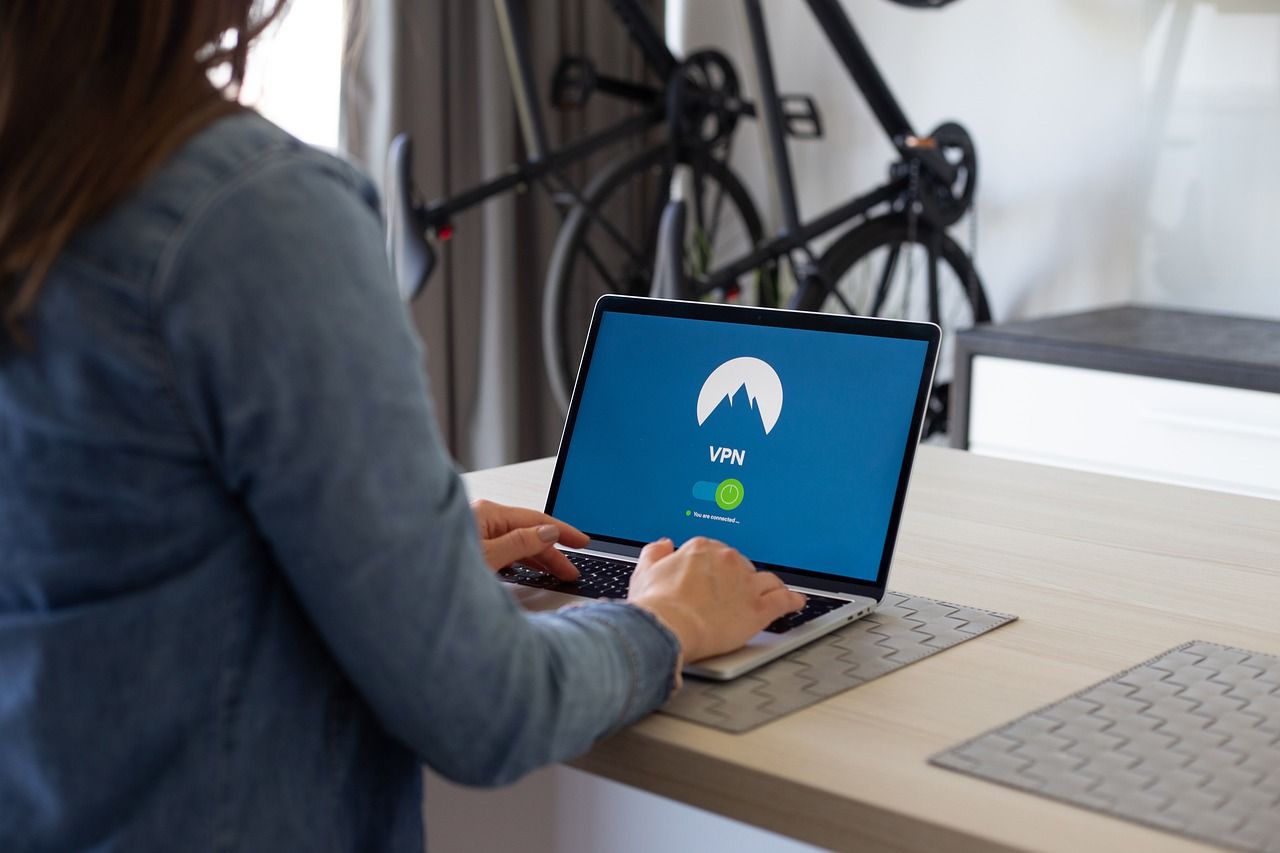 Before you hit that download button, there are a few things you need to do to keep your hardware safe from malicious files. While TorrentSites.com lists the best sites, it's still up to you to verify if the files on there are safe or not.
First, you'll need a BitTorrent client. While some torrent websites will allow you to download without one, it's still best to download a client so you get the files faster.
Second, it's recommended that you use a virtual private network or VPN. Experts advise this so your activity remains anonymous on the Web, especially from copyright trolls.
Third, make sure you have an antivirus program. While the best ones out there are premium, you can still avail of free services, like those from Avast or Kaspersky. But if you want true unlimited protection, go for a premium subscription.
Last, check the comments to verify if the torrents are legit. Many resources, like those from KickAss Torrents and 1337x have an active community of peers that will be helpful in your search for the best files. Take time to read them and assess for yourself which ones are safe to download.
After the download, make sure to run an antivirus scan to ensure your device is clean from threats.
Whether you're waiting at a clinic or stuck at home, you're going to need some form of entertainment to keep you busy. And not everyone can afford a Netflix or Audible subscription. Torrent sites are a good way to get the content you want fast and for free.
And there's no better place to find the best, legitimate websites than TorrentSites.com. From movies, games, documentaries, ebooks, as well as software, you'll find all that and more here.
So go ahead and bookmark it for future use. You're going to thank yourself later.