Last Updated on March 8, 2022
Are you a pro when it comes to designing the world? Or are you one of those just cutting your teeth in the designing industry? Whatever your level of expertise may be, knowing some of the coolest design hacks can help you do things faster, easier and better. Learning these hacks does not mean you are lazy; they just help you optimize your efforts and time to be more productive and get better results.
On that note, here are some smart design hacks for you to stay ahead of your competitors.
1. Making use of DevTools extension provided by Google Chrome
DevTools Extension and its Inspect Element features are invaluable resources for modern-day designers. As a designer, one would love to have a glimpse under the hood of specific websites and also play around with their coding skills, to make super-creative layouts and looks in real time. DevTools are the best when it comes to auditing load times of webpages and helping developers identify issues with complex JavaScript coding.
2. Capitalizing on free resources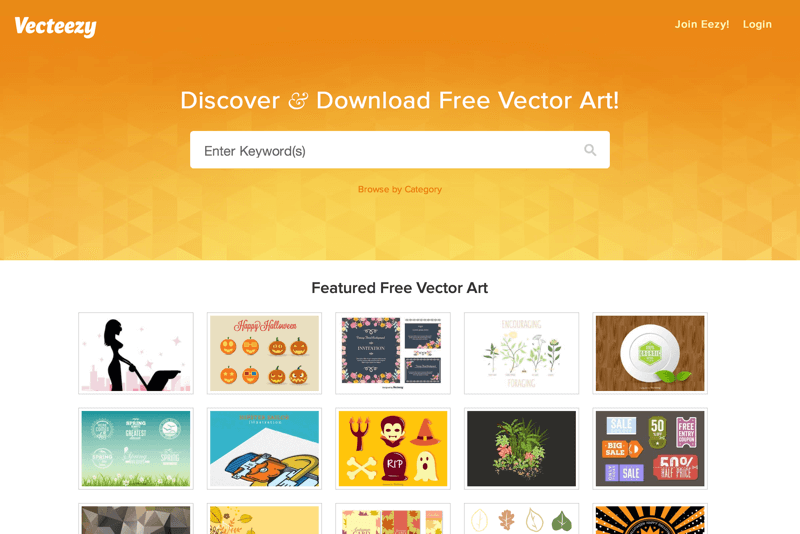 As a starter, a graphic or web designer's funds and resources may be limited. On the other hand, larger firms and experienced freelancers are happier subscribing to sites like Shutterstock and iStockphoto. Amateur designers can look for free resources like Bittbox, Vecteezy and Brusheezy. These sources are great if you are looking for sample templates, design resources, Illustrator files, Photoshop-related stuff and other stock photos. There are several other graphic design learning materials and free icons on the net. You may also find high quality textures, social media icons and more.
A smart idea to access blocked content and design-related sites (that are geographically restricted) is to use private networks or VPNs. As a designer, handling complex activities, it is important for you to select the right VPN service. EXPRESS VPN, IPVANISH and HIDEMYASS are often rated as the top VPN services for complex activities. If you are one of those designers looking to step up your security (as many designers do) for various reasons, then a reliable VPN connection is a must for you. And of course, if you are a regular traveller, the last thing you want is your brilliant design idea being stolen.
3. Mac's Screenshot Feature can be great for you  
Various features in Mac makes it a computer of choice for hardcore developers and designers. Although Windows fans may argue, Mac's design-friendly features like trackpad gestures and three-finger swipe abilities, make it great for serious designers.
Mac's default screenshot feature is a useful tool for designers. All you have to do is press Command + Shift + 3 to capture the entire content on your screen. To select and capture a defined area on your screen, use Command + Shift + 4. And if you wish to screenshot a specific Window, press Command + Shift + 4 and simultaneously press the space bar.
And what about those that don't own a Mac? You can simply install and use LightShot to crop and take screenshots at will.
4. Adding Color Picker Extensions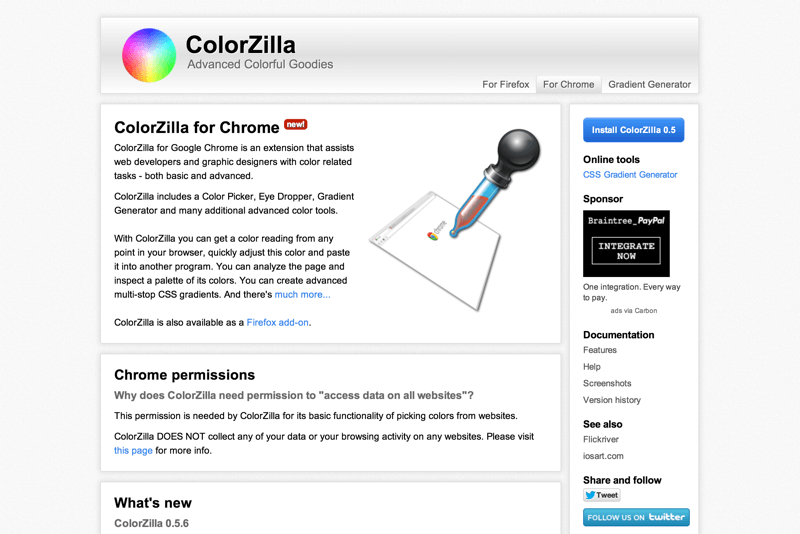 A color picker extension is something developers and designers would love to have. It allows them to access color-related information for different websites they use. ColorZilla is a popular extension for Chrome with many handy features like page color analyzer, eye dropper tool and more. It also features a color palette browser with Hex codes, RGB values and web safe color names. Truly, a nifty tool it is for designing professionals as well as amateurs.
5. Clouds are the greatest storage devices
Cloud storage has long revolutionized the way people store and share their files. If you are one of those designers who travel frequently, backing up your hard drive may be an essential thing. Cloud storage also makes your work-on-the-go more comfortable. ADrive, that offers 50 GB of free storage plan, is your best bet. It also offers comprehensive security features and other features like backup and FTP.
So, hacks, shortcuts and anonymities are not always bad. They yield better, faster and more productive results; so it would be wiser to use them, rather than take the hard route. All the best and happy designing!