Last Updated on March 8, 2022
Who Is Ariana Grande?
Ariana Grande-Butera is an American singer, songwriter, and actress who is famous for her unique vocals that are only comparable to those of the legendary Mariah Carey. Grande's career as a professional singer-songwriter spans 12 years, during which she has bagged numerous prestigious awards.
Ariana is not only a successful musician, she is also a popular social media personality. The outspoken feminist and crusader for LGBT rights uses her social media accounts to grow her brand as well as earn from monetized campaigns.
In 2016 and 2019, Grande made Time's list of the top 100 most influential people in the world. In 2019, she also appeared on the Forbes list of the highest-earning female musicians.
Quick Facts
| | |
| --- | --- |
| Full Name: | Ariana Grande-Butera |
| Popular Name: | Ariana Grande |
| Gender: | Female |
| Birth Date: | June 26, 1993 |
| Age: | 28 years |
| Parents: | Edward Butera and Joan Grande |
| Siblings: | Frankie Grande (Half-brother) |
| Birth Place: | Boca Raton, Florida |
| Nationality: | American |
| Ethnicity: | Italian-American |
| Education: | Pine Crest School and North Broward Preparatory School |
| Marital Status: | Unmarried |
| Sexual Orientation: | Straight |
| Wife/Spouse: | N/A |
| Children: | None |
| Dating: | N/A |
| Net Worth: | 120 million (as of June 1st, 2021) |
| Source of Wealth: | Singing-Songwriting, Social Media, Acting, and Other Ventures |
| Height: | 5′ 3″ (1.61 m) |
| Weight: | 45 kg; In pounds: 99 lbs. |
Early Life and Career Information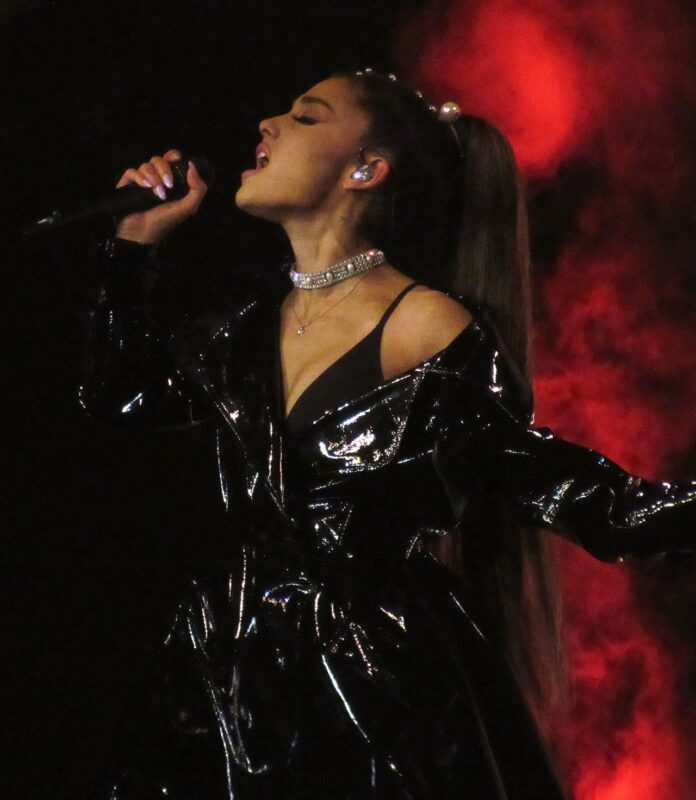 Ariana Grande was born on June 26, 1993, in Boca Raton, Florida, to Edward Butera and Joan Grande. Her father owns a graphic design company in Boca Raton, whereas her mother is the CEO of Hose-McCann Communications, a communications and safety equipment and solutions provider.
As a child, Ariana Grande performed different plays and musicals with the Fort Lauderdale Children's Theatre. At the age of 8 years, Grande was already brushing shoulders with notable orchestras, including the Florida Sunshine Pops, South Florida's Philharmonic, and Symphonic Orchestras.
The young Ariana made her debut television appearance while she was still in Pine Crest School. When she turned 13, she thought that she should probably turn her music talent into a professional career.
Ariana became an international figure between 2010 and 2013 while playing Cat Valentine in the popular Nickelodeon television series Victorious. In 2011, executives at Republic Records discovered some of Grande's YouTube videos and convinced that she could turn out to be a great musician, they signed her with the label.
Ariana went on to release her first album, Yours Truly, in 2013. The album became a tremendous success within months of its release, topping the US Billboard 200 for some time. Her second album, titled My Everything, was also critically acclaimed. Within the first week of its release, My Everything had sold more than 169,000 copies.
Here's a list of all the albums that Ariana Grande has released so far:
• Yours Truly (2013)
• My Everything (2014)
• Dangerous Woman (2016)
• Sweetener (2018)
• Thank U, Next (2019)
In terms of awards and recognition, Ariana Grande has received:
• 1 Brit Award,
• 1 Grammy Award,
• 2 Billboard Music Awards,
• 3 American Music Award,
• 5 MTV Video Music Awards, and
• 8 Guinness World Records
Ariana Grande's Net Worth
As of June 1, 2021, Ariana Grande had an estimated net worth of $120 million. Ariana has earned much of her wealth from album sales and successful tours.
Her highest-earning tour is the Dangerous Woman Tour in 2017 that reportedly grossed $71 million. Coming closely second is her Sweetener World Tour in 2019 that grossed $78.8 million. In the same year, the musician earned a total of $8 million for her performances at the Coachella Valley Music and Arts Festival in California.
In addition to album sales and tours, Ariana Grande has also participated in various business ventures, most of which are partnerships with other brands. In 2014, the musician was set to join the bottled water company, WAT-AAH!, in an equity holding capacity. A year later, Grande partnered with Coach to release a limited-edition handbag.
In 2016, she collaborated with Lipsy London to launch a fashion line. The same year, she launched cat ear headphones in a joint partnership with Brookstone. Other brands that Ariana has partnered with include Reebok, T-Mobile, American Express, Starbucks, Samsung, Apple, Fiat, and Macy's.
Apart from brand partnerships, Ariana has released several fragrances since 2015. She launched her first fragrance, known as Ari by Ariana Grande, in 2015. In 2016, Ariana released her second fragrance called Sweet Like Candy.
She has since released other fragrances, including Moonlight, Cloud, and Thank U, which were unveiled in 2017, 2018, and 2019, respectively. To put it into perspective, Ariana's line of fragrances that she launches in partnership with LUXE Brands reportedly earned her $150 million worth of sales in 2017.
Ariana Grande is also believed to earn a decent amount of cash from Spotify and Apple Music, as well as monetized campaigns on her social media platforms like Instagram and YouTube.
It's also worth noting that before she became a professional singer, Ariana was already earning big bucks from the Nickelodeon television series, Victorious and its spinoffs – Sam and Cat. According to reports, she took home $9,000 per episode during the series' first season.
How does Ariana spend her money?
Obviously, Ariana Grande spends her money treating herself to posh cars, expensive jewelry, and lavish vacations. Besides, she is an activist for animal and LGBT rights, towards which she commits a substantial portion of her annual revenue.
Life Lessons from Ariana Grande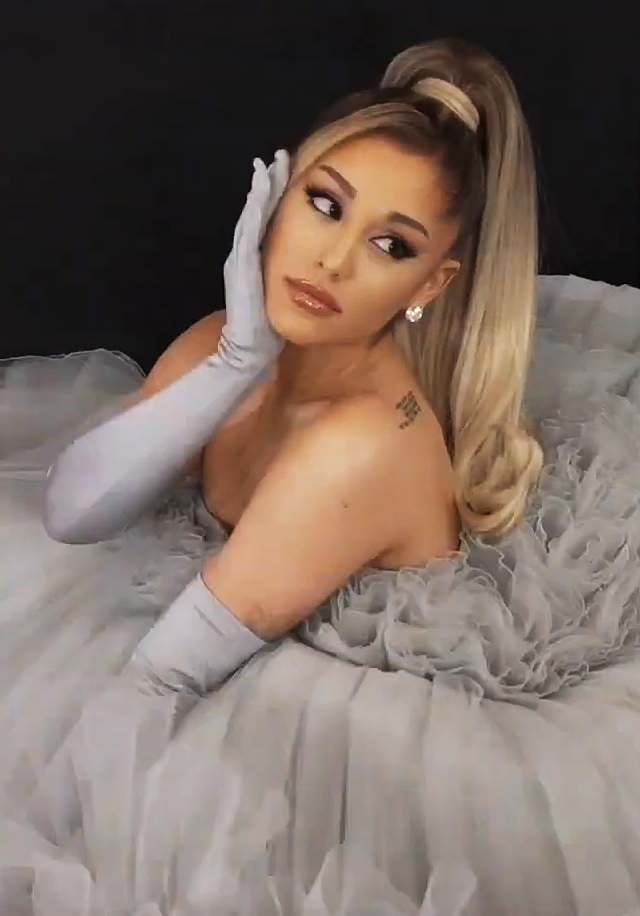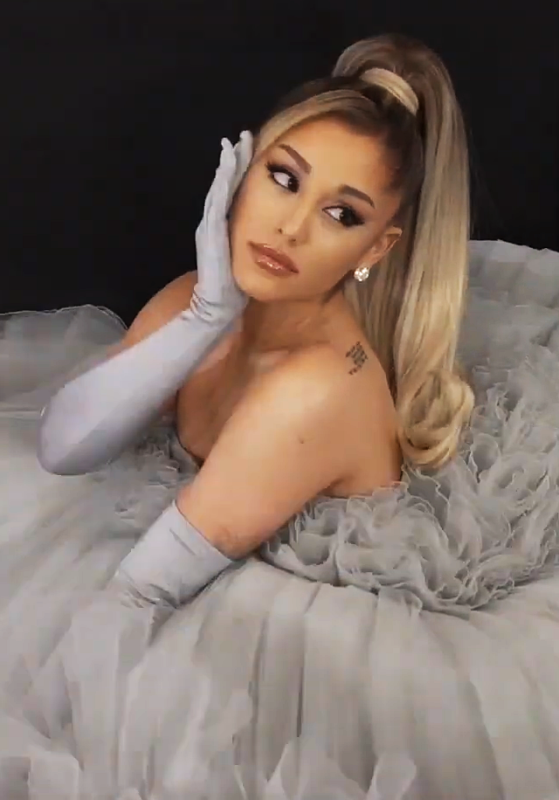 Ariana Grande's successful music career teaches us that dreams cannot be achieved overnight and that you've got to nurture your talents diligently. The singer discovered her talent at the age of 8 and went ahead to nurture it to the big brand she is today.
Ariana Grande's success story is also a reminder that every accomplished celebrity you see around grapples with their own personal challenges. Grande has publicly confessed to being hypoglycemic. She has also been quite open about her tendency to suffer posttraumatic stress disorder.
Ariana's outspoken nature is also something worth writing home about. She doesn't choose to sit on the fence in the face of injustice. Instead, she makes her stance known by calling out the oppressors. Most recently, she has actively protested the cruel death of George Floyd, both on social media and on the streets.
Memorable Quotes by Ariana Grande
"Be happy being you."
"Don't ever doubt yourselves or waste a second of your life. It's too short, and you're too special."
"Know that you are just as perfect as anyone else, exactly as you are"
"Learn from your mistakes. Take responsibility and forgive yourself"
"Love your flaws"
"Own your quirks"
Conclusion
Ariana Grande has a long music career ahead of her. If she keeps up the pace, she will not only become one of the best musicians in the world. She will also add to her net worth which is already high enough for someone her age.