Last Updated on November 15, 2022
A canvas print is the outcome of an image or impression printed right onto a canvas that is either expanded or gallery-wrapped on a frame. The print is then privately kept or publicly exhibited.
Canvas prints are meant to replicate the look and feel of an original oil painting. This particular type of print is frequently used in home design with stock photos or personalized using personal family pictures.
Canvas Printing in the Past
Before the 20th century, linen was used to produce the best canvas for art because cotton was still a rarity. The top layer of the canvas is imperfect, hence the subtle texture inconsistencies on each painting.
This is the exact reason why the authenticity of paintings of classic art is difficult to practice and replicate today. Contemporary painters normally try to mix the components of their canvas with their paint to produce a higher quality painting.
Prior to the times of modern canvas, a painter had to make his own material. The artist must layer raw materials, in most cases linen incorporated with a lead white paint. He will then polish the top part of the fabric over and over again, sometimes taking as long as a month, just to make the surface smooth and suitable for painting.
Canvas Printing Today
These days, canvas fabrics are manufactured out of cotton. Canvas made from cotton is not just capable of the same standard of smoothness as linen, but it can be a superior material for the output of the canvas prints. Furthermore, cotton canvas has the ability to extend more than linen. Cotton can also create an even mechanical interweave that can last for a long time.
Also, most of the canvas prints nowadays are products of a sleek software program that can easily transfer a piece of photography to a canvas. This process has become such a norm that canvas printing service has become a substantial industry in the past decade.
Canvas Printing Methods
Offset printing is used to reproduce an original artwork onto a canvas. Since the 90s, this type of print has been connected with either an inkjet print procedure or dye sublimation. The material used is typically cotton-based, but sometimes artists also use plastic-based poly canvas. High-end large-format printers are also utilized to print canvas rolls that measures up to 1.5 meters or more.
Canvas Printing Services
Below are eight canvas printing services you can choose from if you wish to turn your personal photographs into a beautiful canvas print.
1. Canvas Champ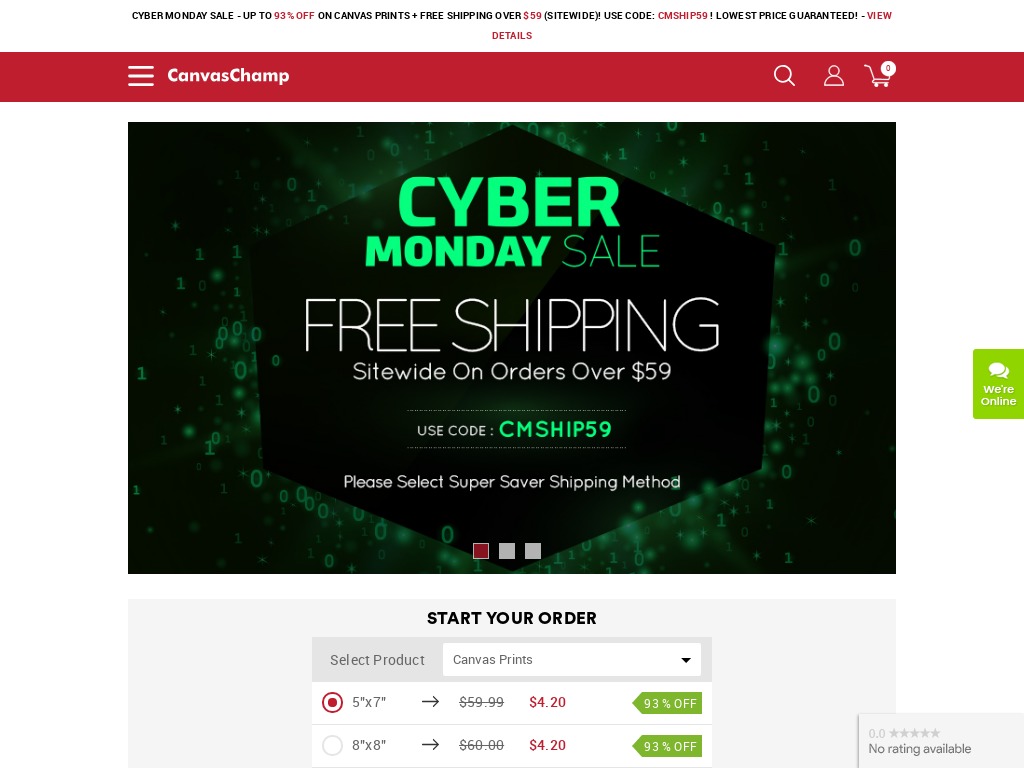 CanvasChamp is available around the clock just to help you get the exact product that you have in mind. Their friendly prices do not come at the expense of quality. Plus they've been in print and advertisement industry for over 2 decades. Their easy to use design tool will bring your favorite photos to life with just a few simple clicks. We also love the fact that if you have any questions, you can talk to a real person via phone or chat 24/7.
2. Parrot Print Canvas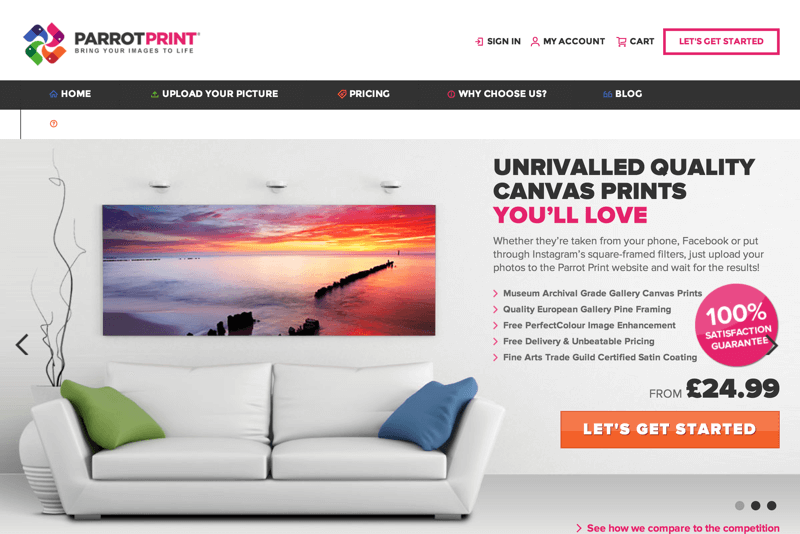 Parrot Print Canvas is one of, if not the most popular canvas printing service provider in the UK. The canvas used by the company is made with high-quality, award-winning, and museum-approved materials. Digital wise, PPC also uses state-of-the-art digital printing process.
3. Bay Photo
Founded in 1976, Bay Photo was established to provide excellent service to all photographers and photo enthusiasts. Over the years, the company adapted to the changes in the photo industry. Located in California, Bay Photo ships canvas prints all over the world.
4. Canvas Pop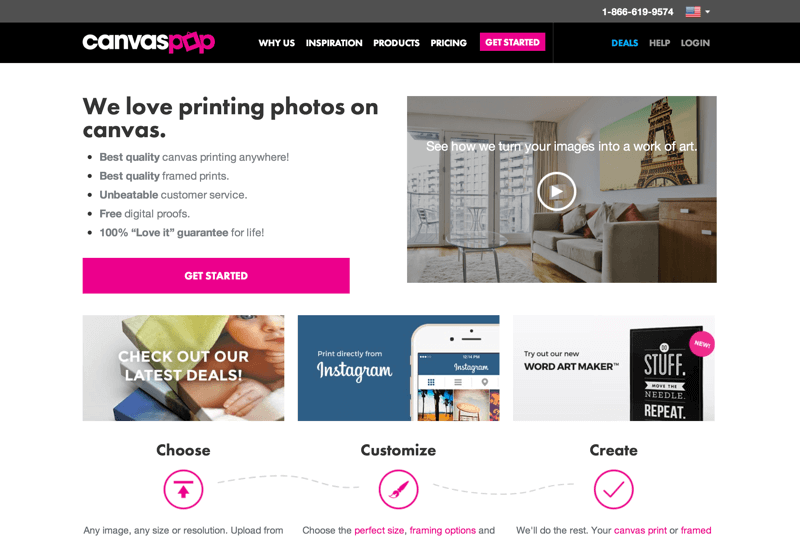 Canvas Pop prides itself in offering personalized assistance to its customers. The company doesn't just merely print photos, but helps clients create their own design that will eventually turn into a digital art.
5. Easy Canvas Prints
Easy Canvas Prints is known for its B&W shades and Sepia tones. For customers who are unsure if their personal customization will transfer well on screen, the canvas printing company gives proper assistance to ensure that the output will not differ from what you see on the screen.
6. Canvas Press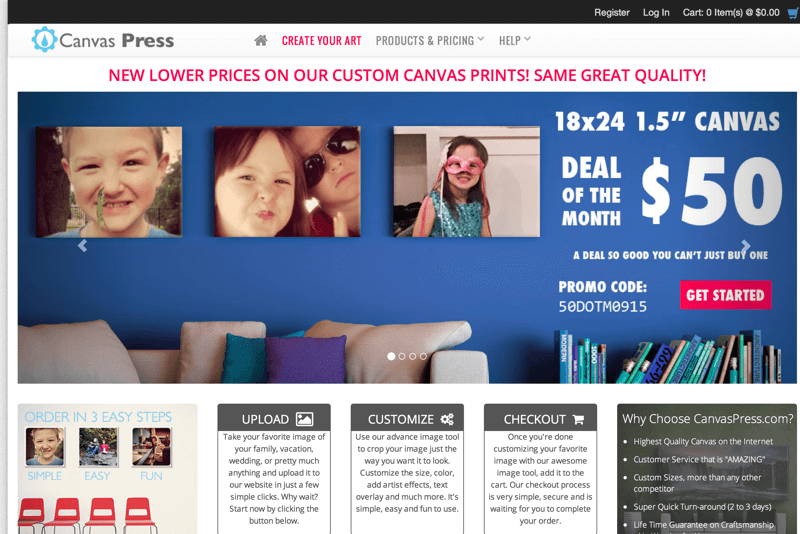 If you're looking for a canvas printing service that provides high-quality materials, topnotch customer service, and quick turnaround times(maximum of three days), Canvas Press is your service of choice. CanvasPress.com also provides a lifetime guarantee on craftsmanship so you won't have a problem ensuring the safety and state of the print.
7. Personal Throws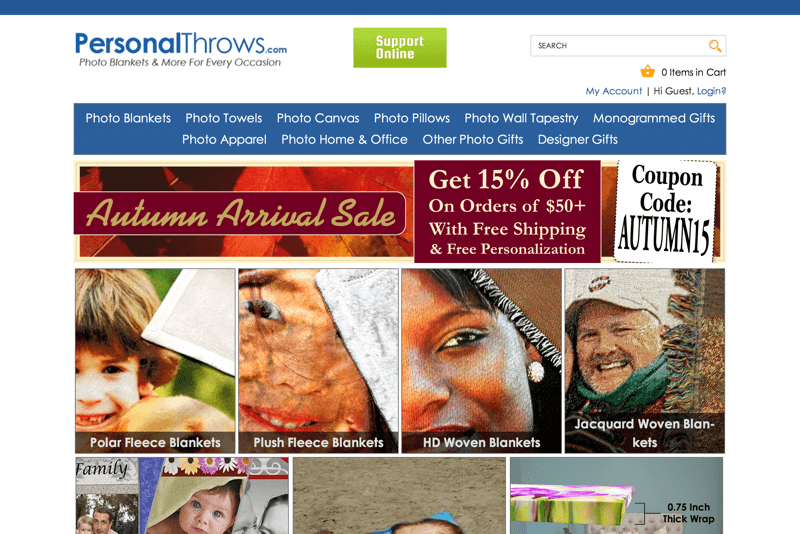 As the name implies, Personal Throws is a customization shop that can personalize your pillows, tote bag, wall hangings, and of course, throws. The company's custom photo blankets are available in plush, fleece, and woven varieties.
8. Canvas on Demand
If you demand for an excellent canvas print, then work with Canvas on Demand. This photo printing service provides two major rendering options to choose from: PhotoRealistic and PixelPainting. You're also presented with two main finishing options. Your choice will then be spread and stretched on a canvas made from high-quality material.
9. UPrinting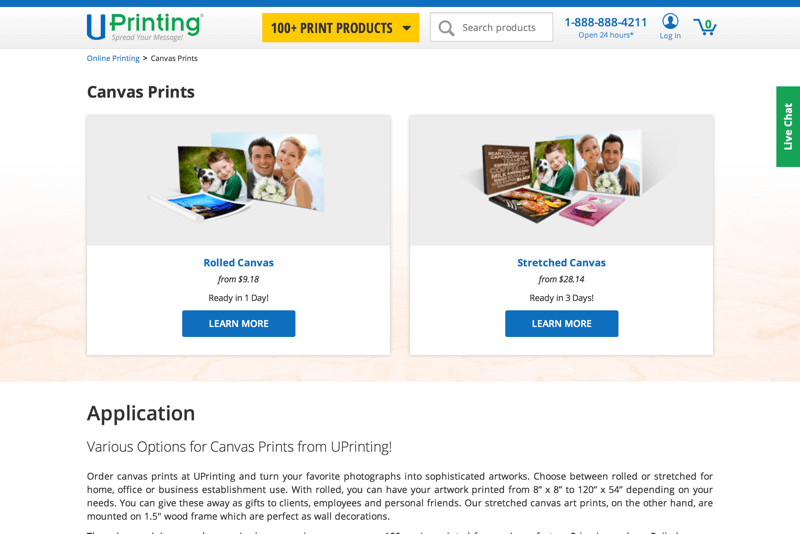 For customers who want different kinds of canvas printing, UPrinting is the perfect choice. The company provides customizable digital printing, offset printing, and large-format printing choices. Its free-of-charge proofing service, the Free File Review, is also a crowd-pleaser.
Canvas prints work well with both contemporary and traditional interior design. With these topnotch canvas printing services, it'll be easy enough to turn your personal photographs into a wonderful work of art.