Coupons are available just about everywhere! The more comfortable you get in accumulating and utilizing coupons, the more vouchers will be accessible to you.
The surge of coupon-clipping websites is essentially caused by the large number of consumers clamoring for more. The only thing that's challenging for coupon finders is choosing the right kind of website.
Good thing for you, we've listed the top ten useful coupon websites. Happy frugal shopping!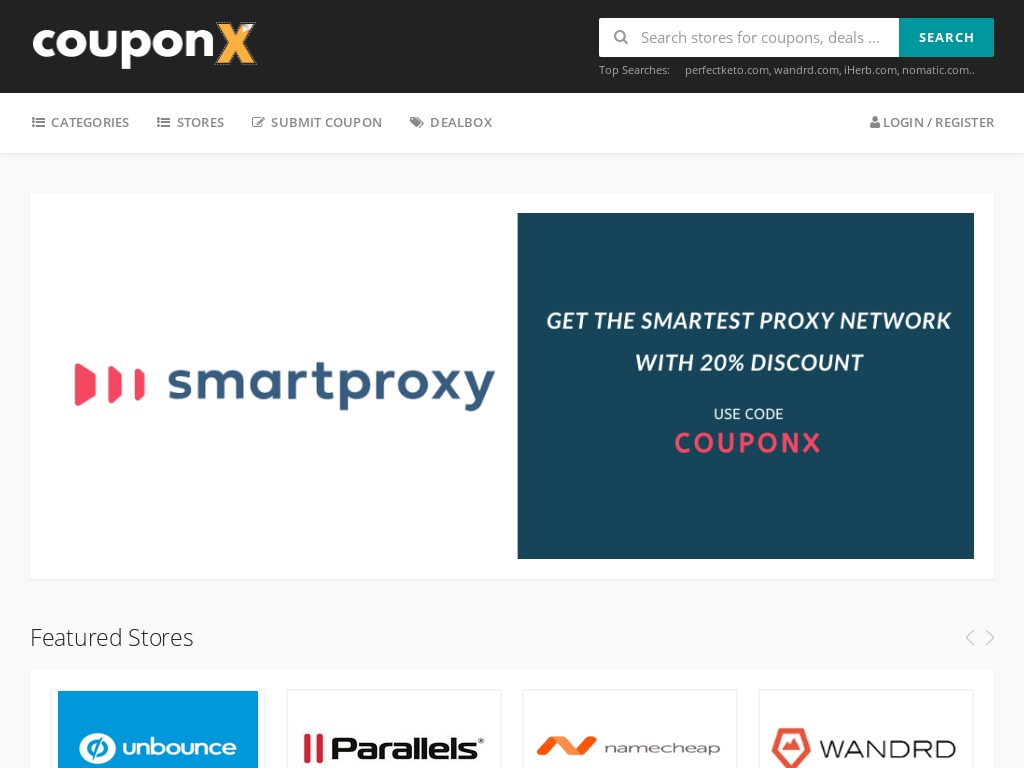 Couponx is the rapidly growing coupon site that helps consumers in saving some bucks and time. Our genuine work will benefit users to find all exclusive coupons for every store in all essential categories in the USA. If you ever frustrated with nonworking deals and coupons? Then CouponX is the best option for you. Also, the tips and ideas on our blog will benefit many frugal to steal the best offer in the market.
Helping people save money since 2012, DontPayFull has one of the largest collection of online coupons for the US, UK, CA and NZ markets. They are constantly working on improving the quality of their deals whilst maintaining a large number of available stores and brands
Founded by Heather Wheeler and Joanie Demer, TheKrazyCouponLady.com was built by accident. When the monthly expense for groceries reached alarmingly high, both mommies found ways on how to cut the overhead costs in half. Coupons to the rescue. They went crazy over coupons that soon they had stacks of it. The coupon stacks turned into a business idea, the idea came into fruition and TheKrazyCouponLady was born.
The site offers bargains from over 50 popular retailers. It features a Top Coupons category for faster navigation, deals by category and tips on how to maximize coupons.
Formerly known as Whaleshark Media, RetailMeNot was built by Guy King and Bevan Clark in 2006. RetailMeNot.com is the largest coupon site in the US. Its sister company, VoucherCodes.co.uk, is the leading coupon site in the UK. RetailMeNot was developed to put together coupon offers and make them accessible to consumers. The site distributes more than 500,000 coupons from about 50,000 stores.
The easy-to-navigate site features coupon offers by category and "Specialty Pages" for easier shopping.
Frugaa is predominantly a web-based coupon search engine that detects up-to-date working promo codes. The website features promotional codes, deals, vouchers, merchandise and even customer reviews. Frugaa collaborates directly with several online retailers to acquire the best deals.
The great thing about Frugaa is it's a community-driven site where consumers can vote whether a deal or a coupon really works or not. In line with the accumulated consumer votes, Frugaa's system conveniently ranks the deals according to the coupon's level of popularity.\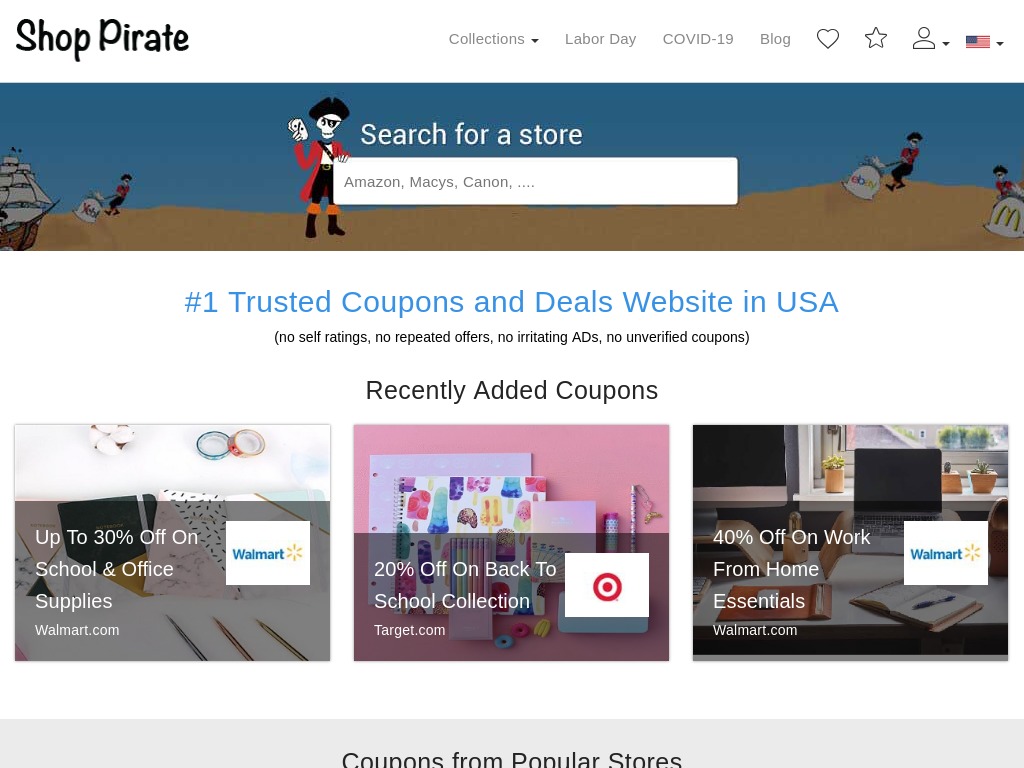 Tired of expired coupons and scouring the internet for deals and promotional codes? Here is Shoppirate, It is one of the leading Trusted Coupons and Deals Website in the USA. At shoppirate shoppers looking for a quick and easy path to online coupons and deals will find only the genuine and working coupon codes. It's because their dedicated team working directly with retailers/brands to make sure you get the best savings.
Founded in 1999 by Steven Boal, Coupons.com provides electronic coupons, as well as printable ones. The site also features social and mobile promos and loyalty card campaigns. Coupons.com offers more than 2,000 brands provided by over 700 CPG companies (consumer packed goods), several leading supermarkets, and drug and mass merchandise suppliers.
Established in 2007, Savings.com offers coupons and bargains redeemable at authorized offline and online retailers nationwide. All the deals on the site are voted by the consumers. Savings.com gets the majority of its deals from retailers the site is associated with, the consumer community, their company's deal-hunting staff, plus "DealPros" that concentrate on specific deals like grocery, travel, and clothing bargains.
Savings.com came up with affiliated companies such as Savoo.co.uk, for UK consumers and Savoo.de for German buyers. The company also expanded its services by releasing Favado, a mobile app for grocery savings.
Launched by Colin Morgan in 2008 to help herself and her loved ones save money in a "hip" way, Hip2Save.com became a full-blown coupons and deals business. Colin and her staff devote considerable time looking into promotions to make sure that the site posts no rip-offs and sketchy offers. The company also checks out offers prior to publishing them or completes a customer survey to validate the deals. Hip2Save also offers freebies, online bargains, in-store promos and printable coupons. For more convenience, consumers are encouraged to download the Hip2Save app for Kindle, Android and iOS.
Established in 1999, Slickdeals is a deal-hunting website offering crowd-sourced bargains and coupons from leading retail stores. Instead of utilizing computerized network and merchandiser feeds, Slickdeals mainly relies on consumer-generated content. The top promotions and coupons are voted on by the site's dynamic community, and then the company's Deal Editor Staff curates the best deals and then posts them to Slickdeals' front page.
The site's operation comprises community forums, mobile apps, coupon codes, and an annual Black Friday section. One of the sites' highlights is the thread for each promo where consumers post feedback. They discuss the promo's credibility and worth, or the chance of it expired or sold out.
Dealigg.com is yet another community website where contents are operated exclusively by the consumers themselves. Users will submit top bargains they find online and the Dealigg community will vote if the bargain is great or not. To find top deals, the consumer just needs to browse the category section where the best deals are prominently posted, regarded valuable by consumers and bargain hunters.
OzBargain.com is a community-driven website that primarily caters to Australian shoppers. It is the go-to coupon and bargain site where consumers share and promote the best deals in Australia. The great thing about OzBairgain is that it also provides services to merchants and online retailers. Vendors can promote their specials for free. Their promos will then be moderated by the community.