Last Updated on January 18, 2022
Designing a brand-new office space can take time and with a number of variants to consider such as size, lighting, and furniture, it can seem like an impossible task.
However, with some forward planning and shopping around online, you can begin to create the perfect office space for your business regardless of your budget. In this article, we will be providing you with our tips and tricks to help you design the perfect office space.
Add Greenery
When designing an office of any size you can never go wrong with greenery. Whether this is in a nature wall at the back of the office or an office plant in the corner of the room this can help to keep a fresh flow of oxygen in the room as well as help to increase productivity.
This is great for those that have a large office space as this can help to make the room feel slightly smaller and more comfortable.
Keep Furniture Comfortable Yet Practical
Though furniture in both the office space and the receptionist area should be comfortable it is also important for it to be practical. With the option for a white reception desk for sale as well as a number of comfortable office chairs and tables, you can have the office designed exactly as you would like without compromising on productivity or the comfort that your employees enjoy throughout the day. However, it is important to ensure that the furniture is not too comfortable as this can affect creativity and productivity in the long term.
Provide Plenty Of Storage
In addition to comfortable furniture, it is important to provide plenty of storage not only for your employees but also for important company documents.
Whether you have drawers under the desks or a number of filing cabinets scattered around the office, this can help to keep documents safe and provide employees with their own personal space to hold their belongings.
This is beneficial in terms of keeping desks tidy as everything can be stored in draws, allowing your employees you benefit from privacy within the workspace all whilst providing them with a creative environment that works for them over time.
Make The Most Of Natural Light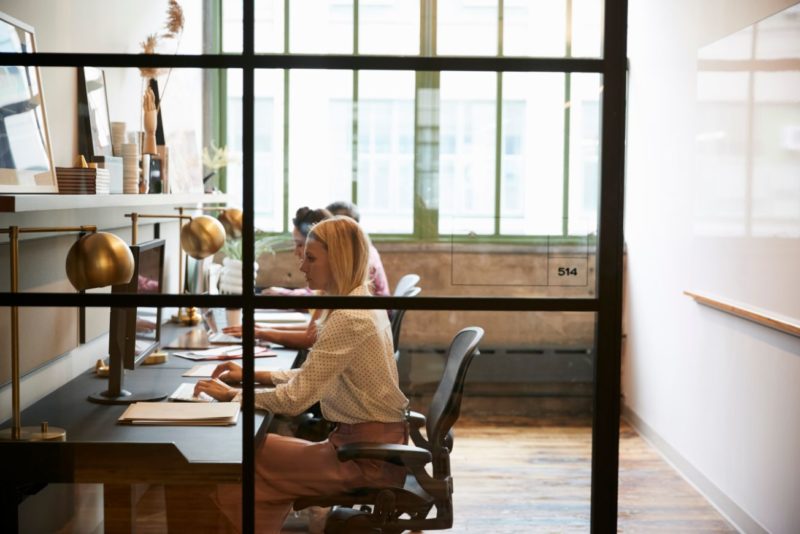 The final way to design an office that works for you is the use of natural light. With a number of windows needed to keep the room light and flowing keeping the amount of natural light as even as possible will lessen the strain on employees' eyes.
However, fitting blinds to the windows can help to block out the light should you need to create a comfortable working environment during both the summer and the winter months.
Whether you decide to opt for shutter blinds or a simple blackout blind, there are a number of ways that you can restrict the amount of natural light whilst keeping the office comfortable all day.
Whether you are looking to move office in the new year or you are currently in the process of redesigning a brand-new office, we are sure that one of these tips and tricks will help you to achieve the all-round perfect look.
Which will you be choosing first?