Dale Carnegie, born on November 24, 1888 in Maryville, Missouri was a writer and lecturer. His book How to Win Friends and Influence People is regarded as the top self-help book of all time.
The Early Days
Dale Harbison Carnagey grew up in a poor household. His father, James William, was a farmer. His mother, Amanda Elizabeth Carnegie, was a housewife. In middle school, Carnegie was unpopular in athletics. But he could make friends – and even earned the respect of many – because of his way with words.
When he was in high school, Carnegie would usually go to Chautauqua assemblies. These were entertainment events in rural communities. The assemblies featured musicians, speakers, preachers, and entertainers. Carnegie was thoroughly inspired by some of the public speakers. As a result, he decided to sign up for the school debate team. That was where he first honed his skills as an orator.
During that period, Dale Carnegie would go to and come home from school on horseback every day. His parents were too poor to pay for the dollar it cost for a room and board at his school. Carnegie used the solitary rides to improve his speeches and refine his oratory style.
He also joined several intercollegiate extemporaneous speech competitions. He was a consistent winner in almost all the contests he participated in. His oratory skill was on such a different level, some of his schoolmates offered to pay him for one-on-one speaking tutorials.
In college, Carnegie worked as a traveling salesman. He subsequently took another sales job for a meat packing company. By 1911, Carnegie was able to save up $500. The money was enough to make him quit his sales job. He moved then to New York City to try to be an actor.
For a short while, Carnegie studied at the American Academy of Dramatic Arts. Soon after, he landed the lead role of Dr. Hartley in a touring production of Polly of the Circus. But he was unhappy with the experience. He deduced that being in the theater was not for him.
During World War I, Dale Carnegie enlisted in the US Army. He served for a year or so at Camp Upton in Long Island. After his service, he got hired as the business manager of a traveling lecture course. The job was under Lowell Thomas, a writer known for his contributions to Lawrence of Arabia.
Carnegie's Public Speaking Courses
By the end of the Lowell Thomas tour, Dale Carnegie went back to New York and thought about what he'd do next with his life. He remembered how his schoolmates had offered him money to tutor them on public speaking. It was his oratory skill that had helped him do well as a salesperson.
He thought of teaching public speaking courses for adults. He talked to the Y.M.C.A about his idea. After his pitch, they gave him a room available for night classes in return for a cut from his earnings.
The classes turned out to be an instant success.  The courses focused on the daily needs and demands of business people. Carnegie trained his students on how to interview prospective employees. He coached them on how to produce impressive board presentations.
He guided them on how to create positive and beneficial relationships with others. In just a couple of years, the classes had received such a reputation that Carnegie had to move his classes. It was then that he founded the Dale Carnegie Institute to fit his growing number of students.
In 1913, Carnegie published his first book, Public Speaking and Influencing Men of Business. He used it as a textbook for his public speaking classes. It was soon after the release of the book that he legally changed the spelling of his last name from the original "Carnagey," to "Carnegie." The new spelling made many people connect his classes with the Carnegie family, one of the wealthiest families ever, to whom he has no relation with.
Within the next 20 years, Dale Carnegie polished his curriculum to cater to the more sophisticated needs of his students. He recognized that the most successful business owners in any industry aren't those with the highest technical knowledge. They are actually the ones who excel in people skills. As he coached his students, he realized that no book or publication existed on that subject.
So in 1931, after many years of extensive research on how the world's best leaders reached their success, Carnegie published How to Win Friends and Influence People. The initial printing of 5,000 copies, was modest. However, it took a turn and became a titanic bestseller. During his lifetime, the book sold close to 5 million copies. It was also translated into every major language.
Dale Carnegie died at his home in New York on November 1, 1955, due to Hodgkin's disease and complications from uremia.
Be inspired to hone your skills with 30 of Dale Carnegie's best quotes.
The Best Dale Carnegie Quotes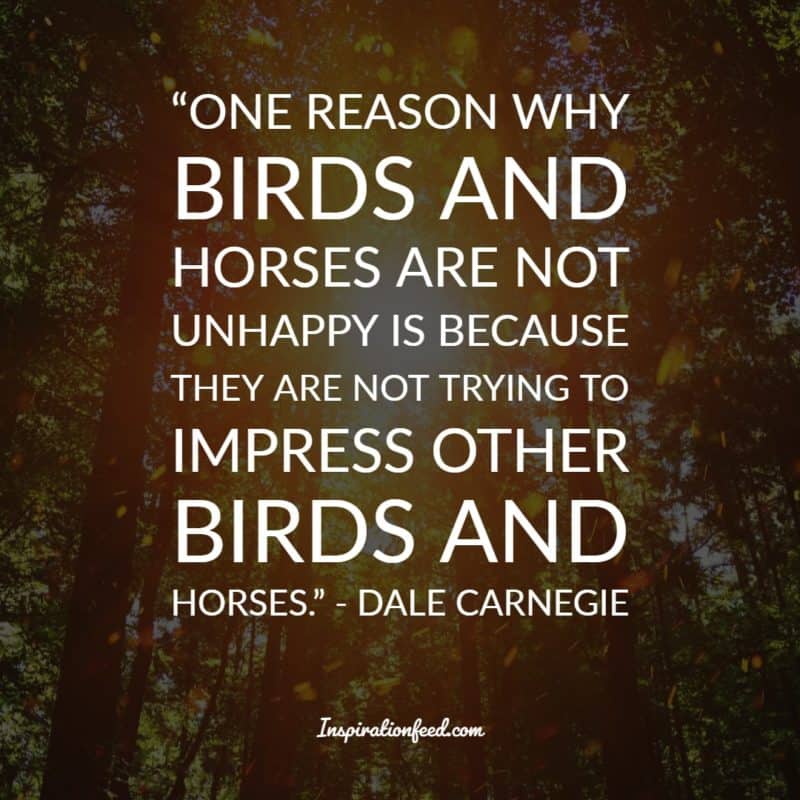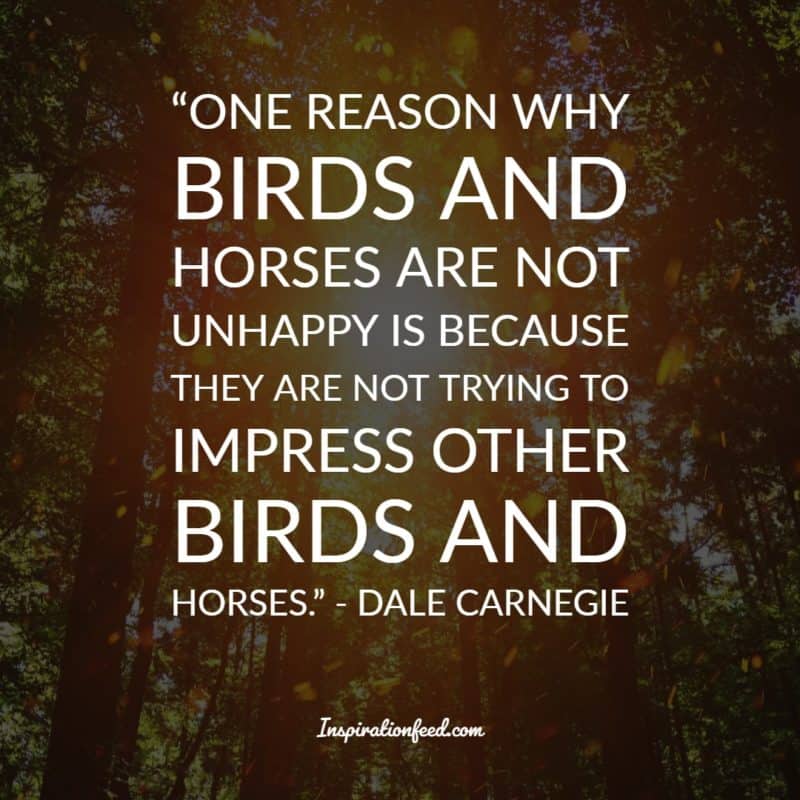 "One reason why birds and horses are not unhappy is because they are not trying to impress other birds and horses." – Dale Carnegie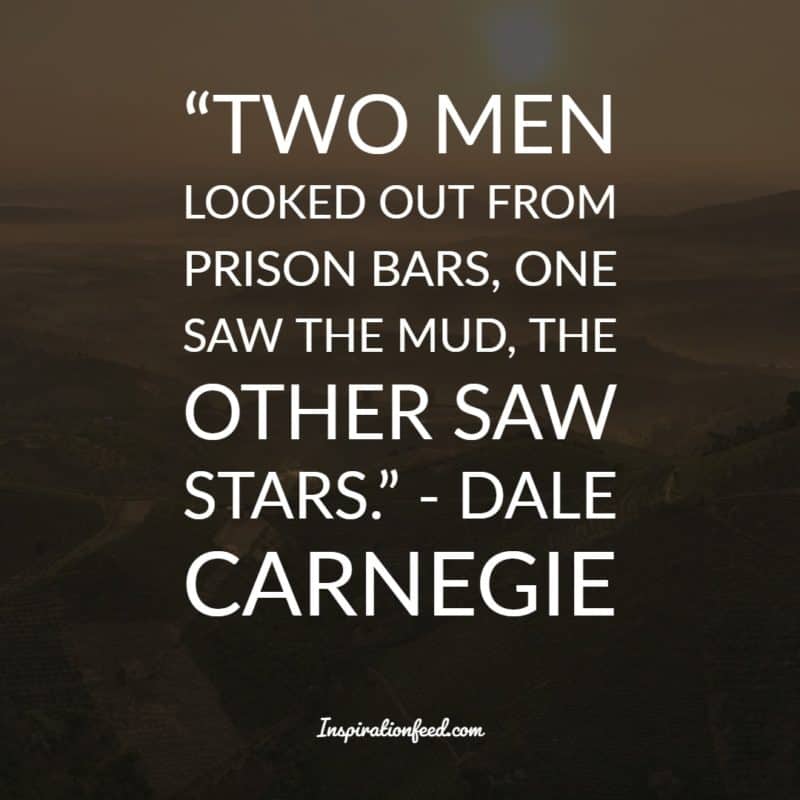 "Two men looked out from prison bars, one saw the mud, the other saw stars." – Dale Carnegie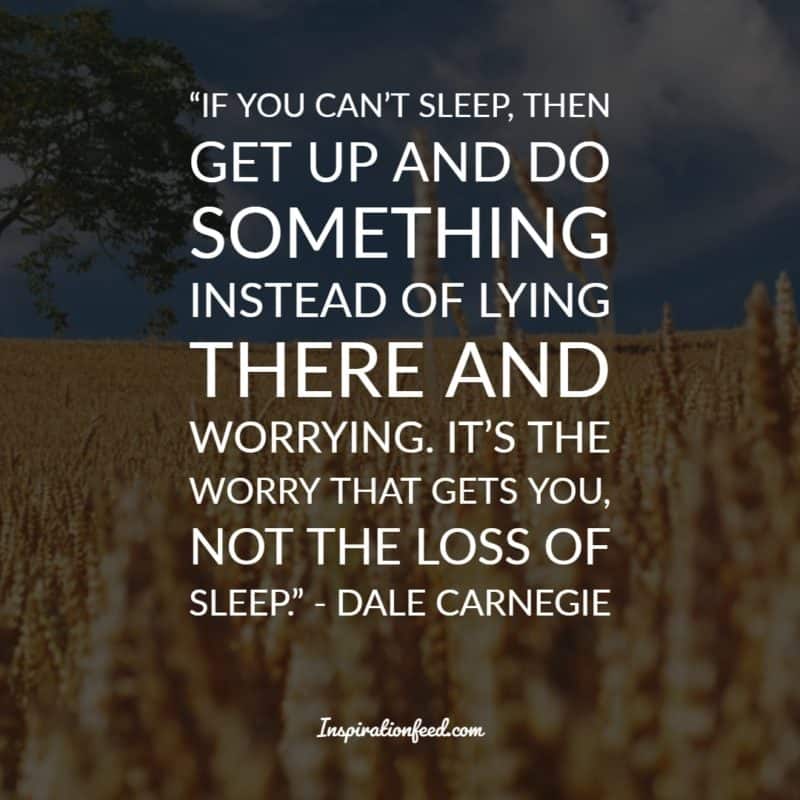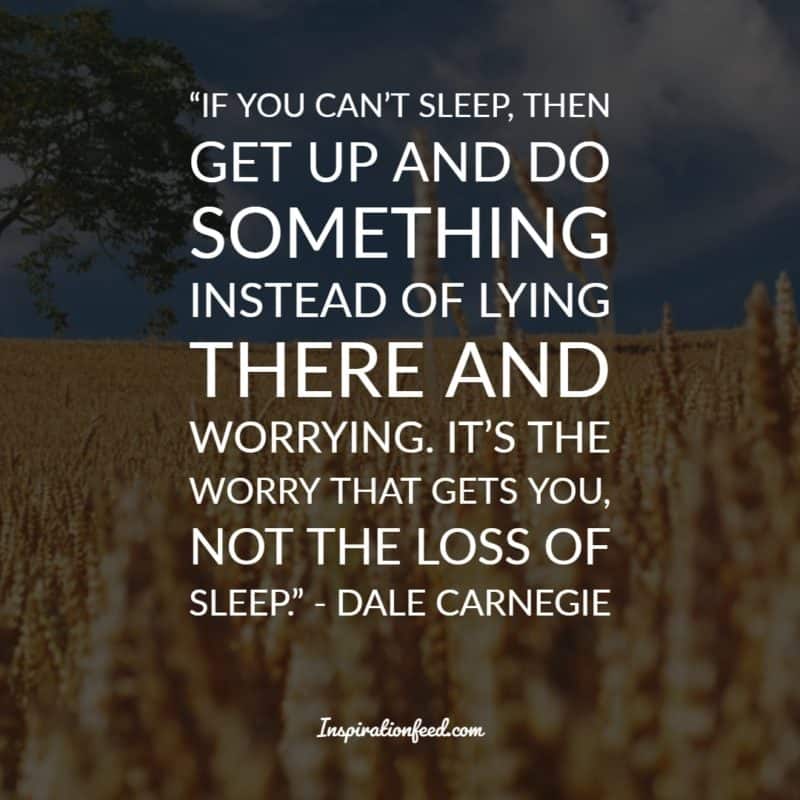 "If you can't sleep, then get up and do something instead of lying there and worrying. It's the worry that gets you, not the loss of sleep." – Dale Carnegie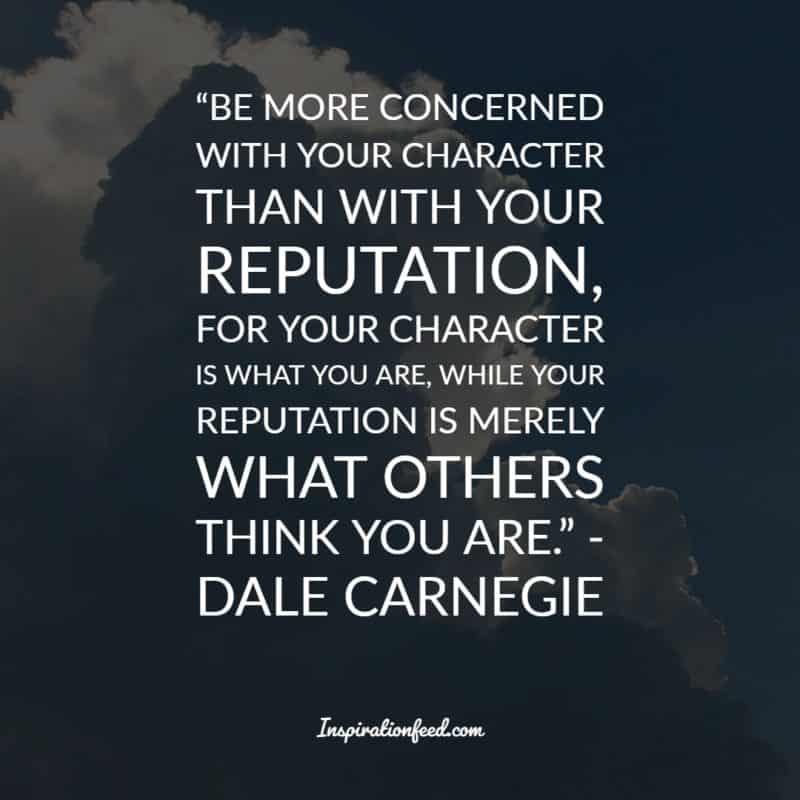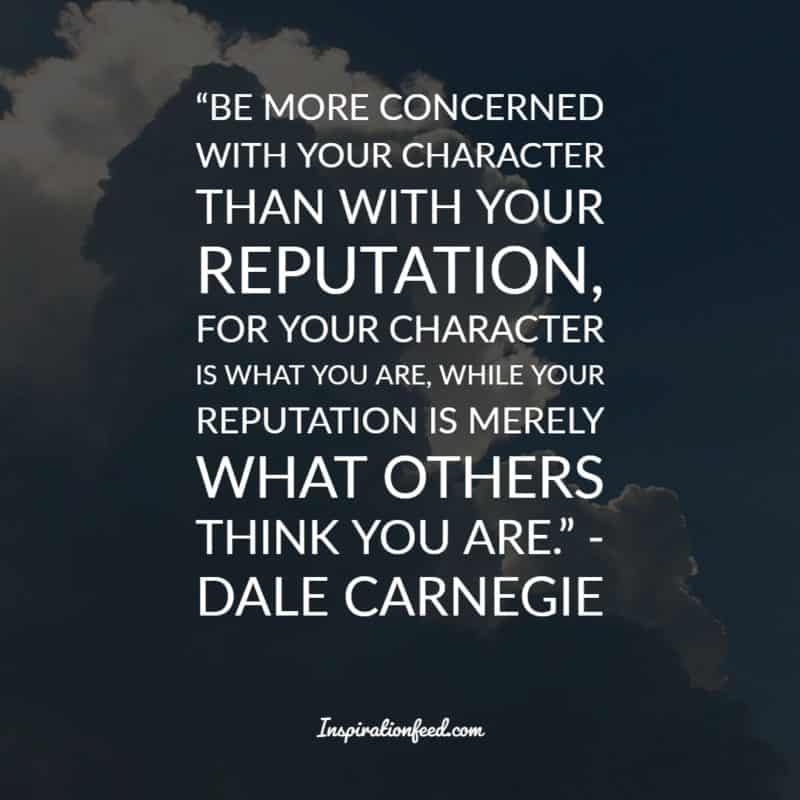 "Be more concerned with your character than with your reputation, for your character is what you are, while your reputation is merely what others think you are." – Dale Carnegie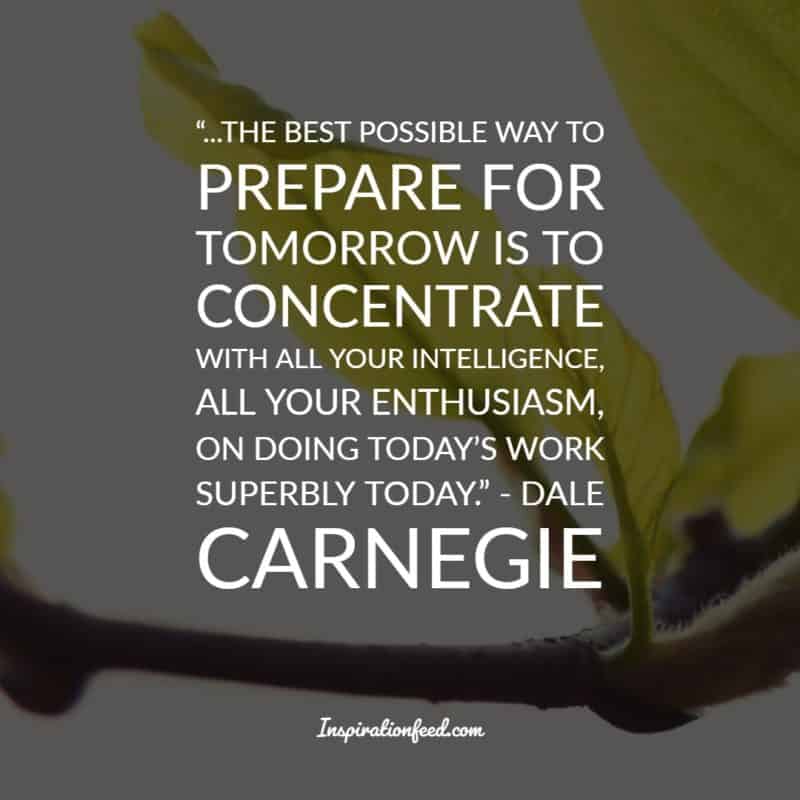 "…the best possible way to prepare for tomorrow is to concentrate with all your intelligence, all your enthusiasm, on doing today's work superbly today." – Dale Carnegie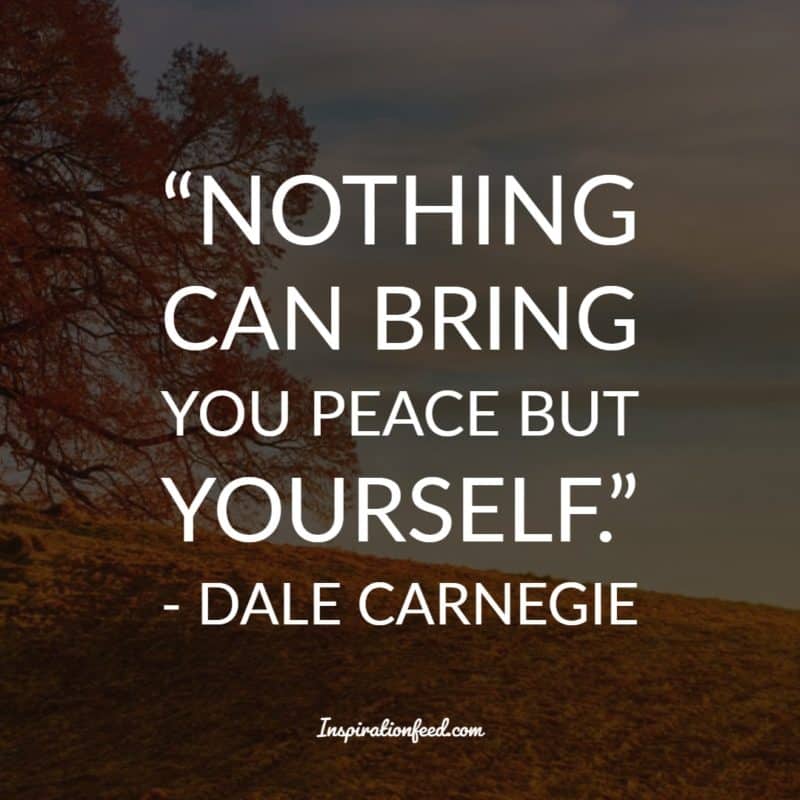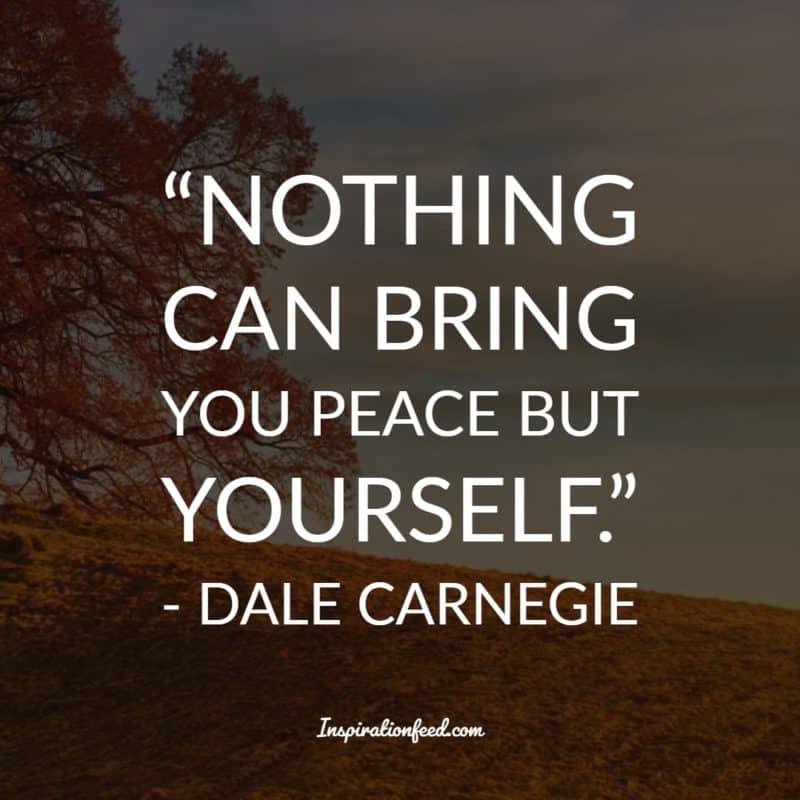 "Nothing can bring you peace but yourself." – Dale Carnegie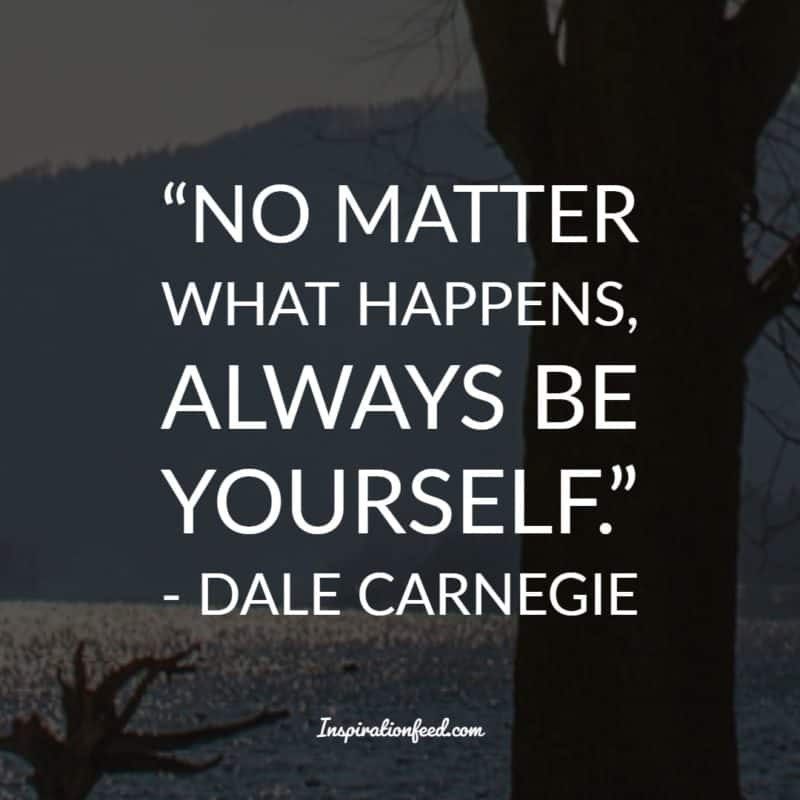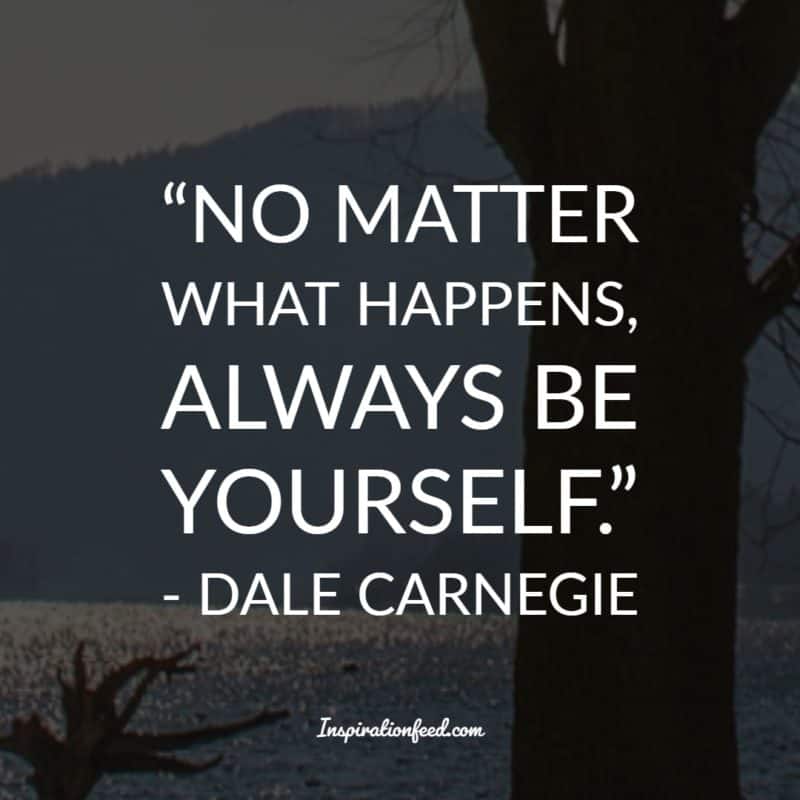 "No matter what happens, always be yourself." – Dale Carnegie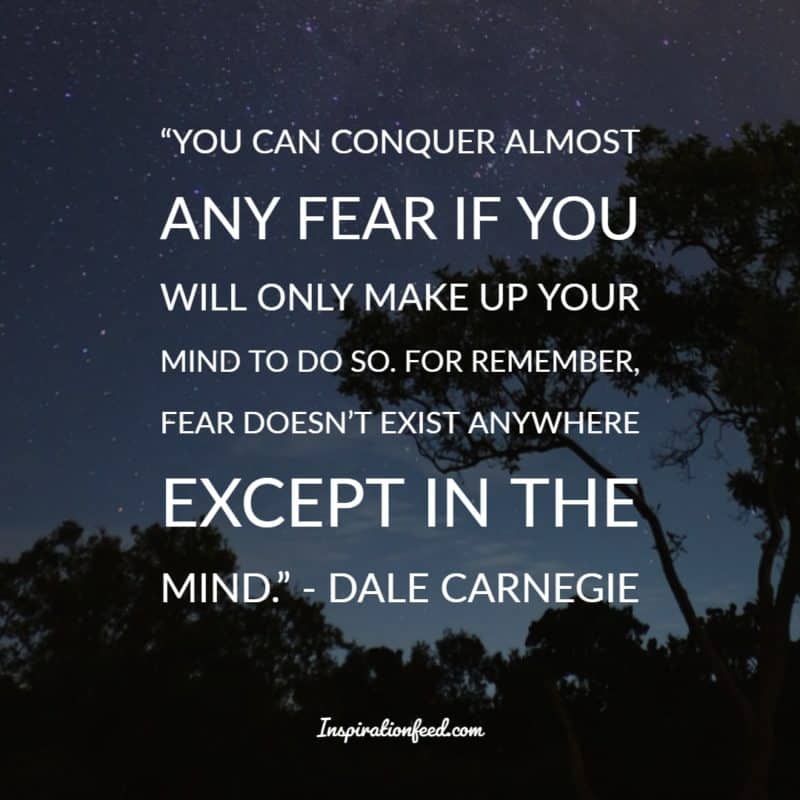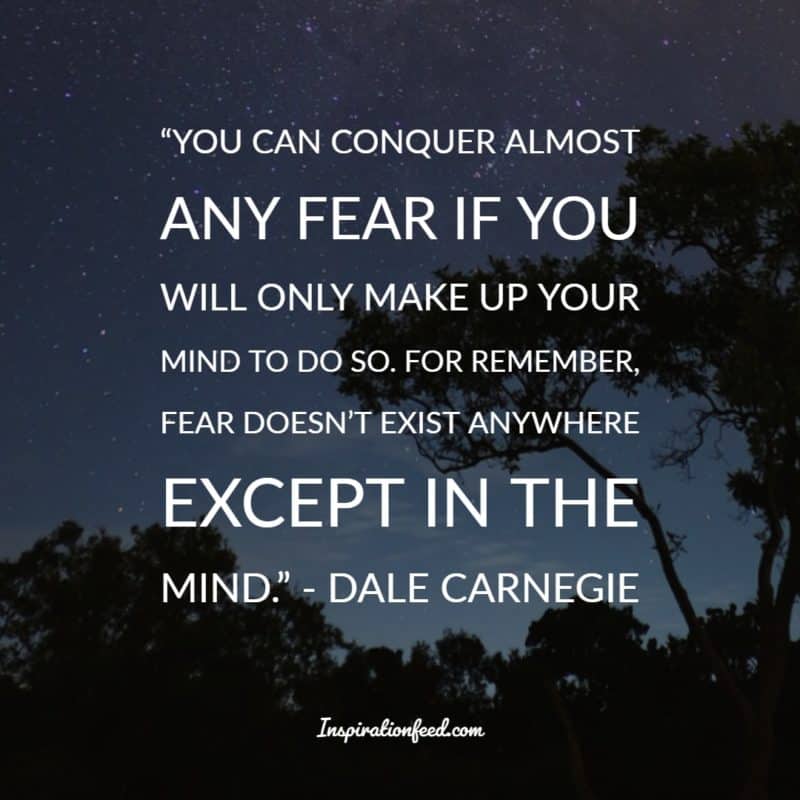 "You can conquer almost any fear if you will only make up your mind to do so. For remember, fear doesn't exist anywhere except in the mind." – Dale Carnegie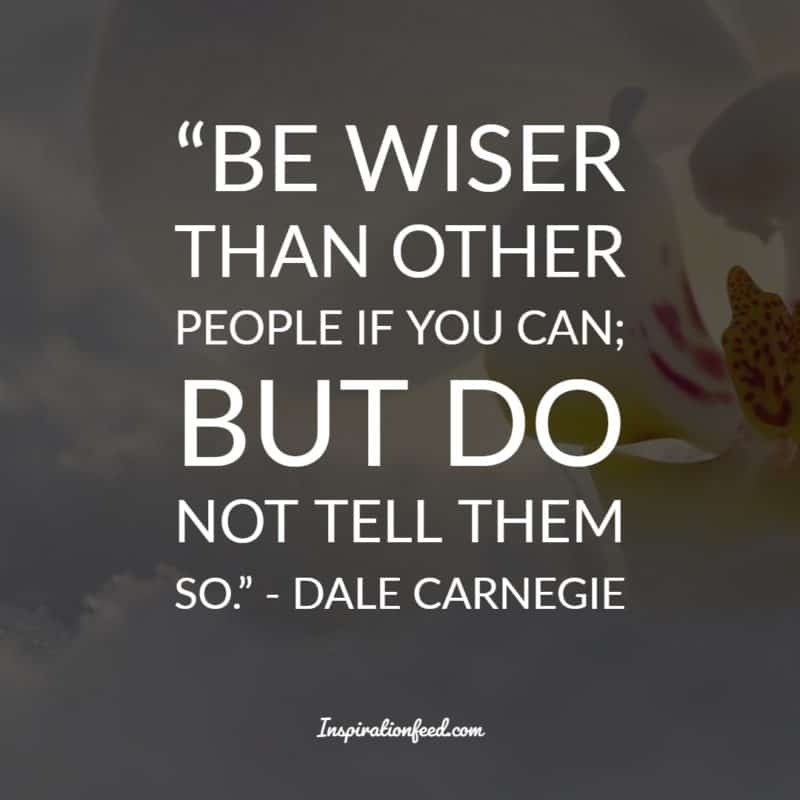 "Be wiser than other people if you can; but do not tell them so." – Dale Carnegie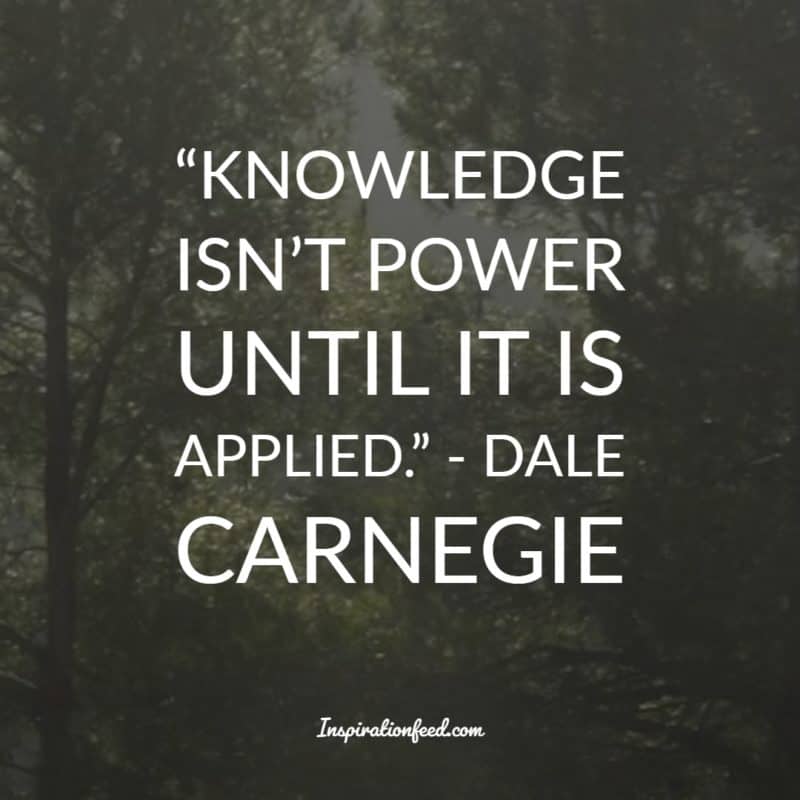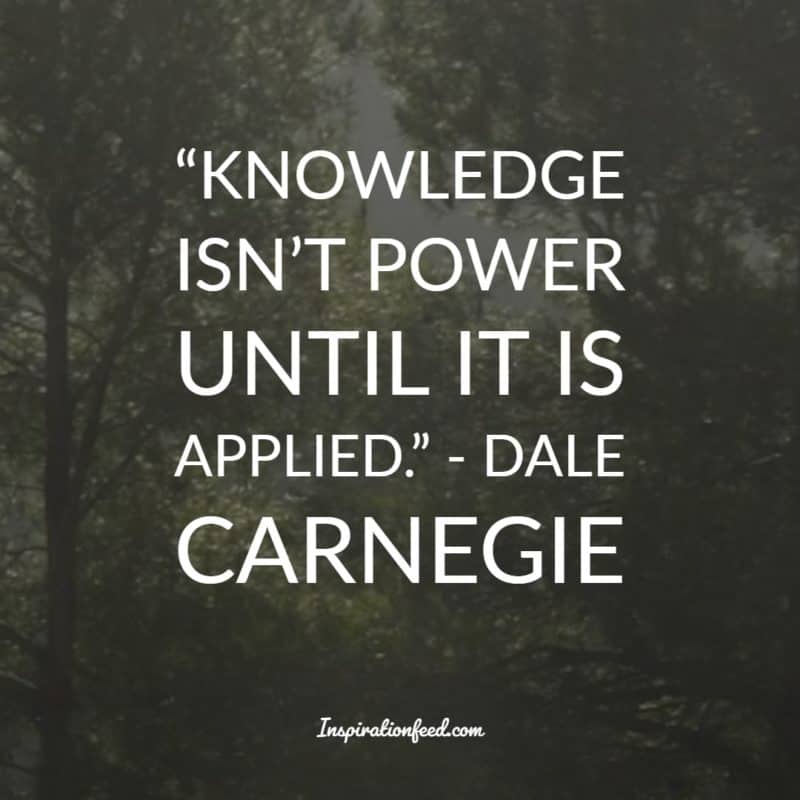 "Knowledge isn't power until it is applied." – Dale Carnegie
"Our thoughts make us what we are." – Dale Carnegie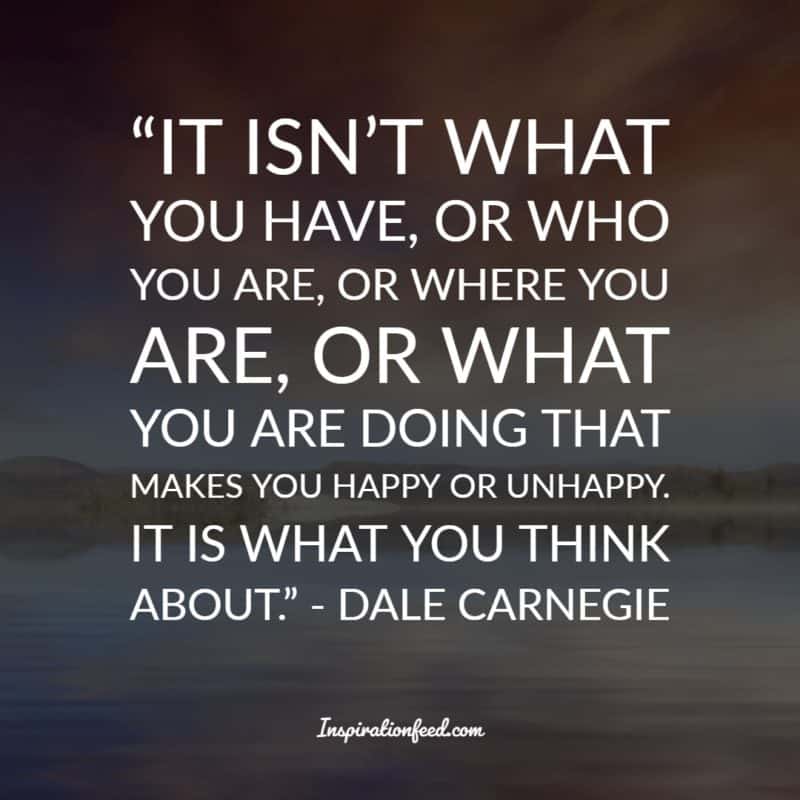 "It isn't what you have, or who you are, or where you are, or what you are doing that makes you happy or unhappy. It is what you think about." – Dale Carnegie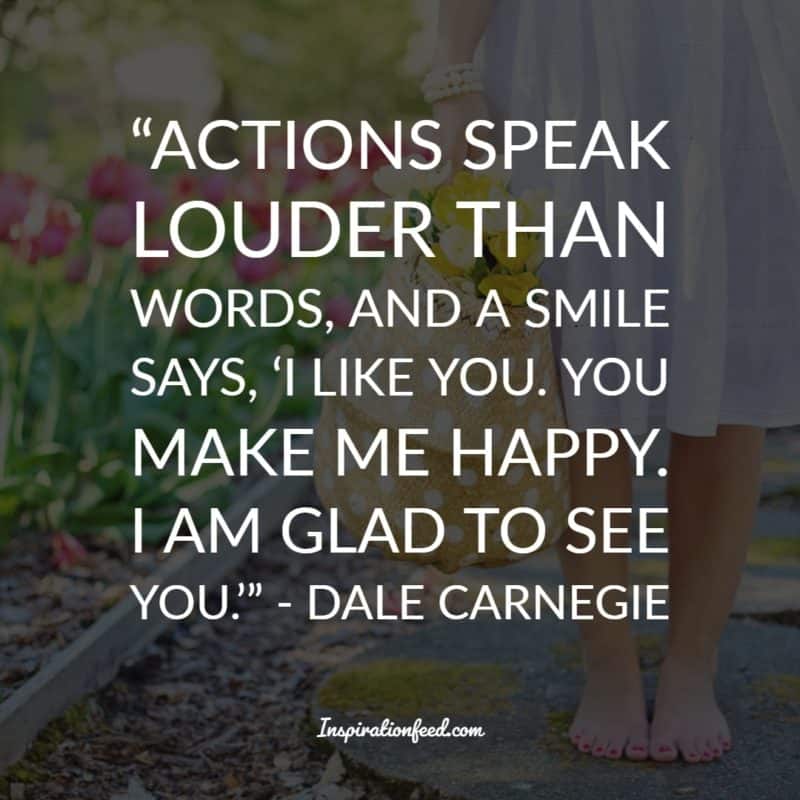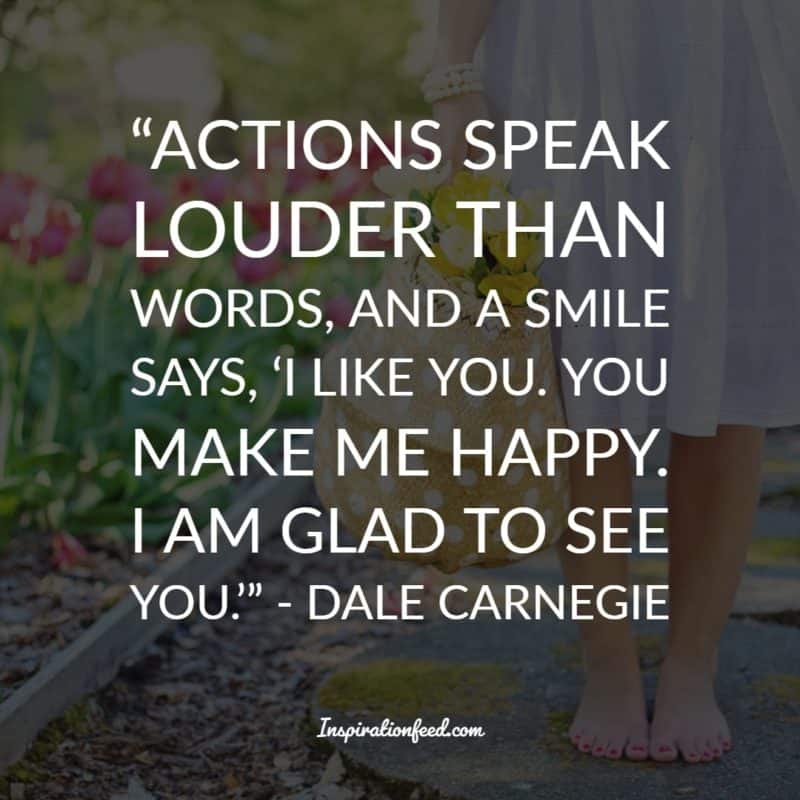 "Actions speak louder than words, and a smile says, 'I like you. You make me happy. I am glad to see you.'" – Dale Carnegie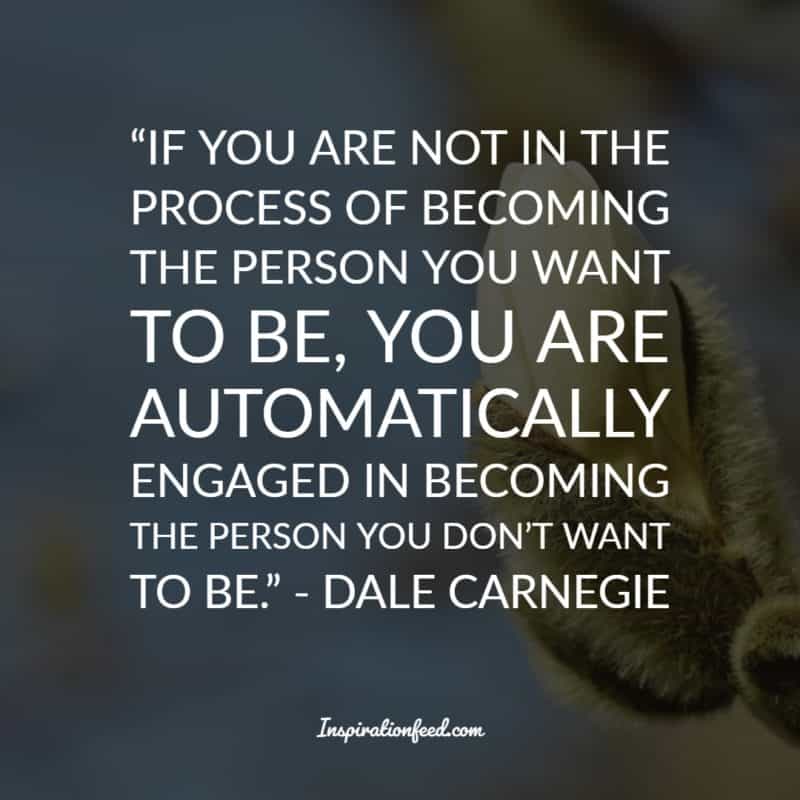 "If you are not in the process of becoming the person you want to be, you are automatically engaged in becoming the person you don't want to be." – Dale Carnegie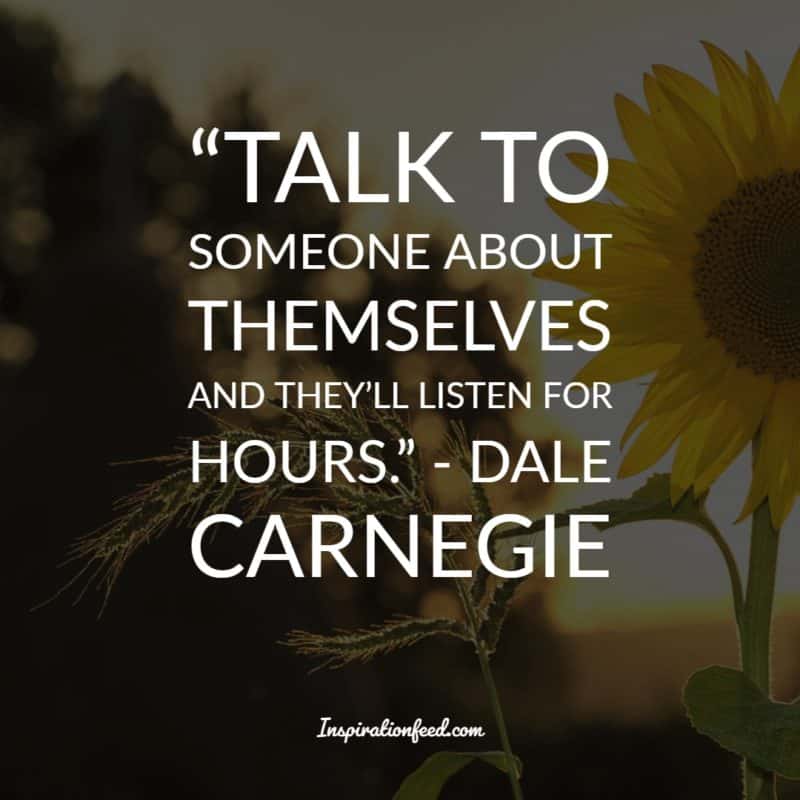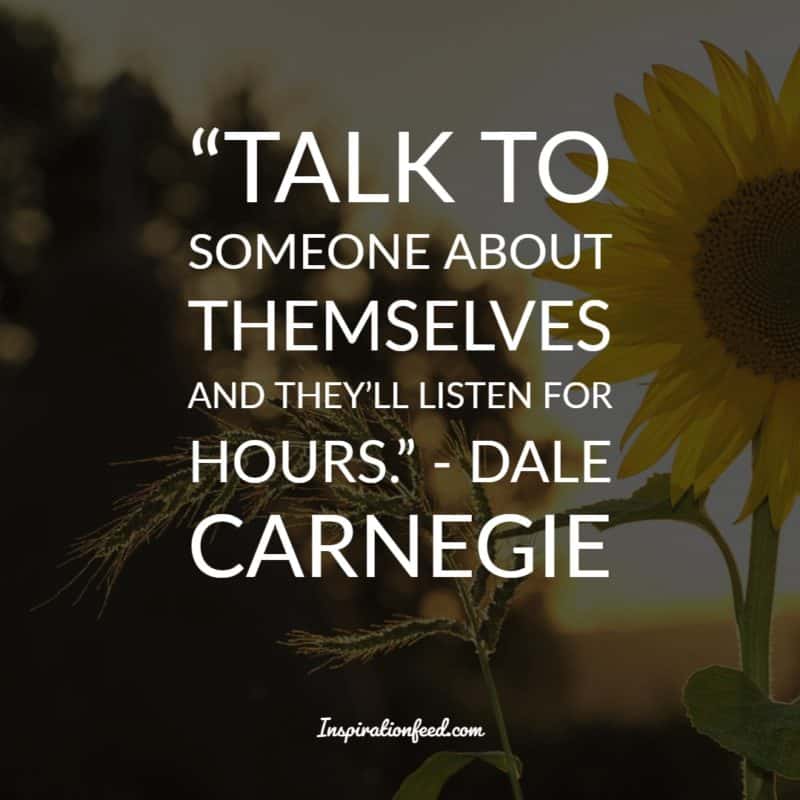 "Talk to someone about themselves and they'll listen for hours." – Dale Carnegie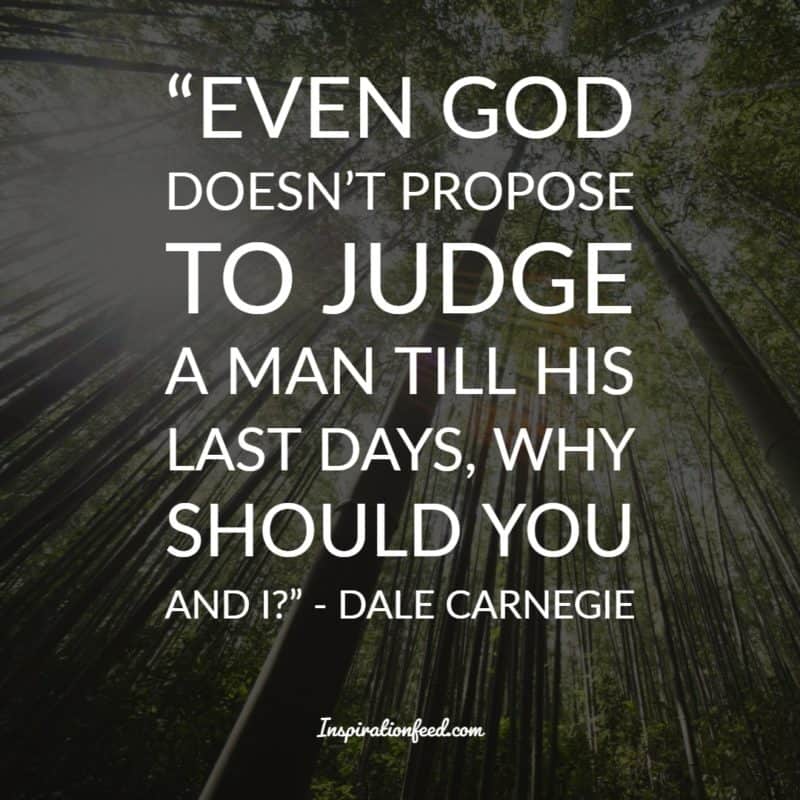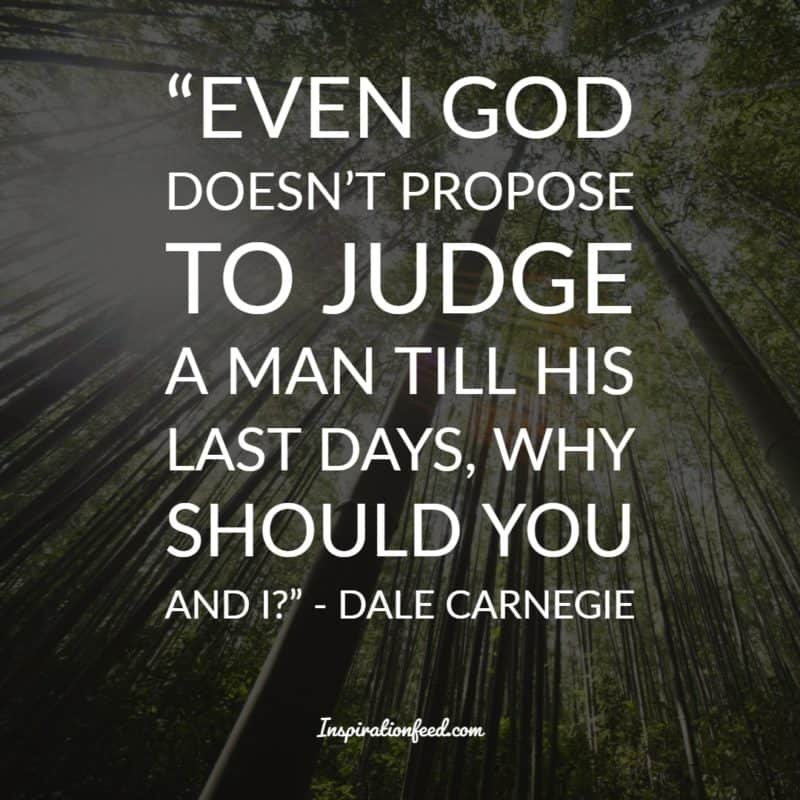 "Even God doesn't propose to judge a man till his last days, why should you and I?" – Dale Carnegie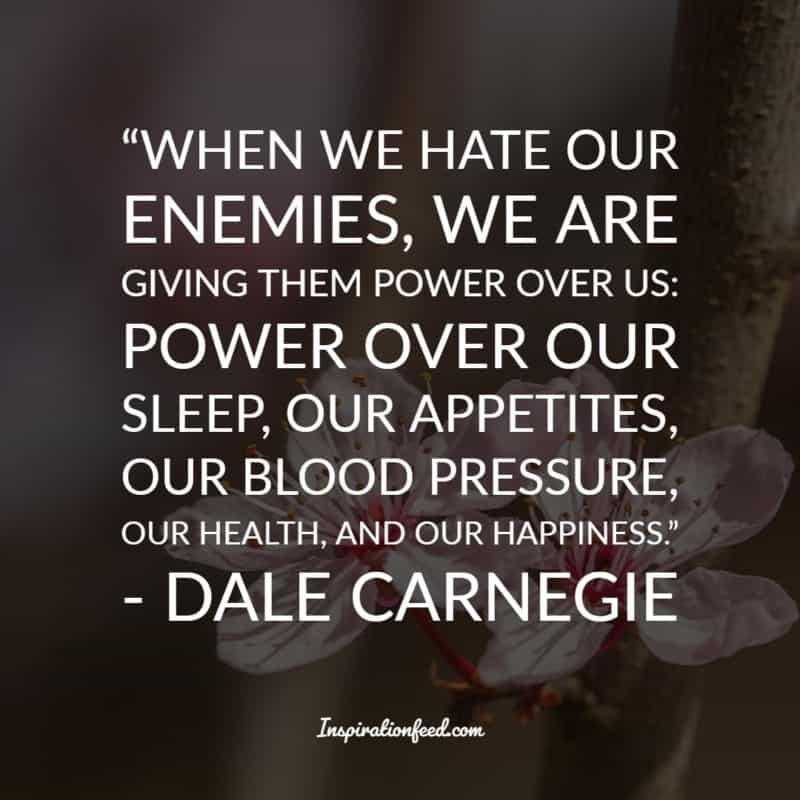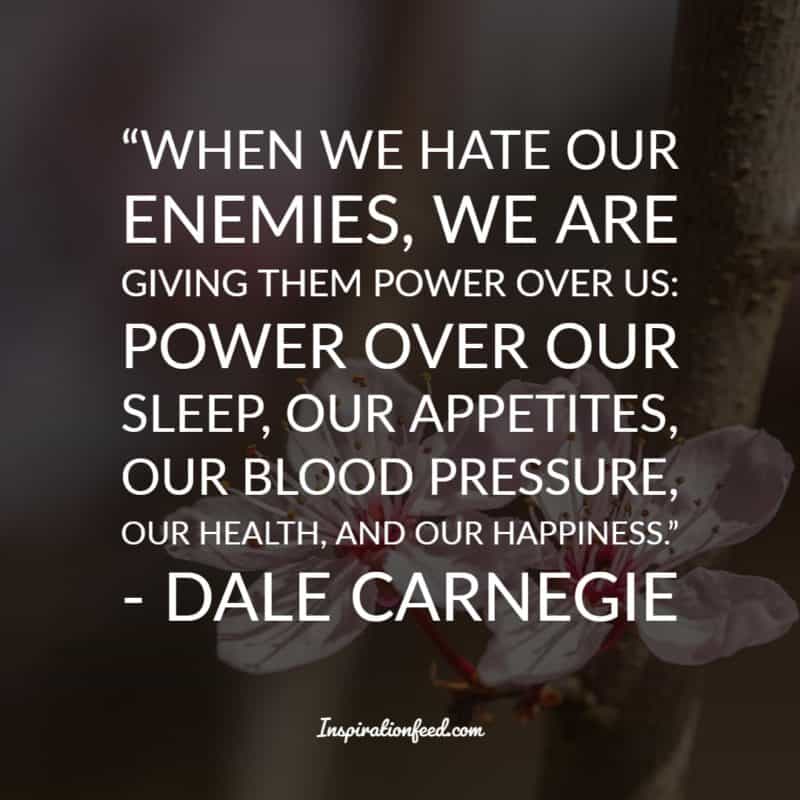 "When we hate our enemies, we are giving them power over us: power over our sleep, our appetites, our blood pressure, our health, and our happiness." – Dale Carnegie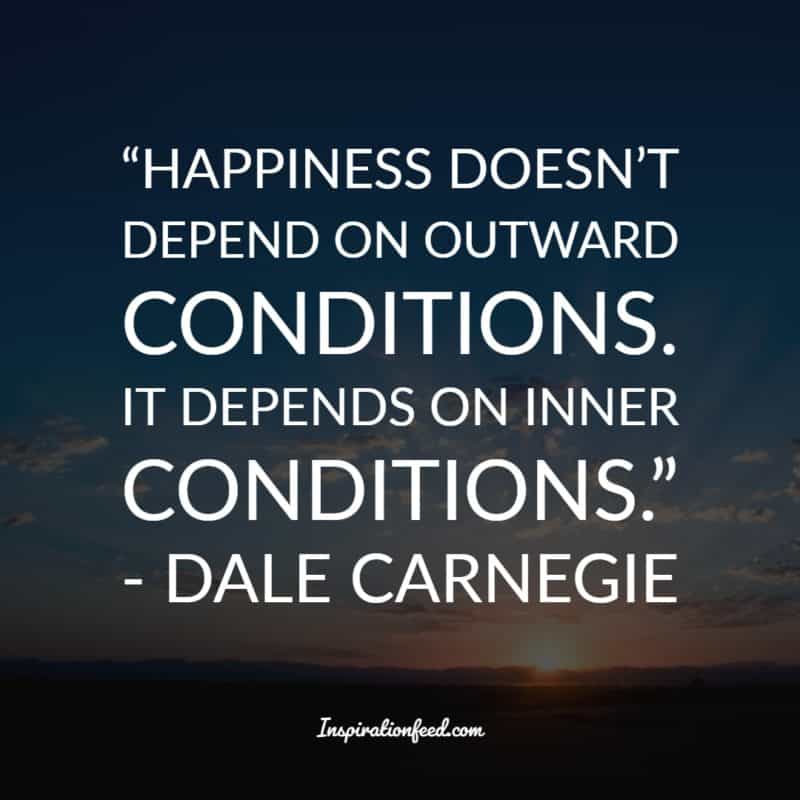 "Happiness doesn't depend on outward conditions. It depends on inner conditions." – Dale Carnegie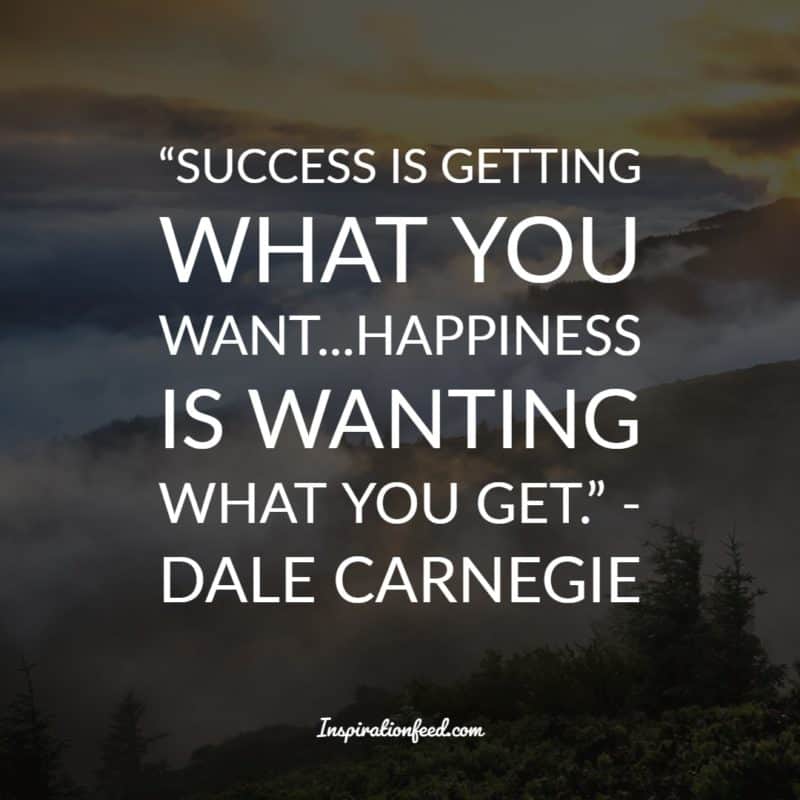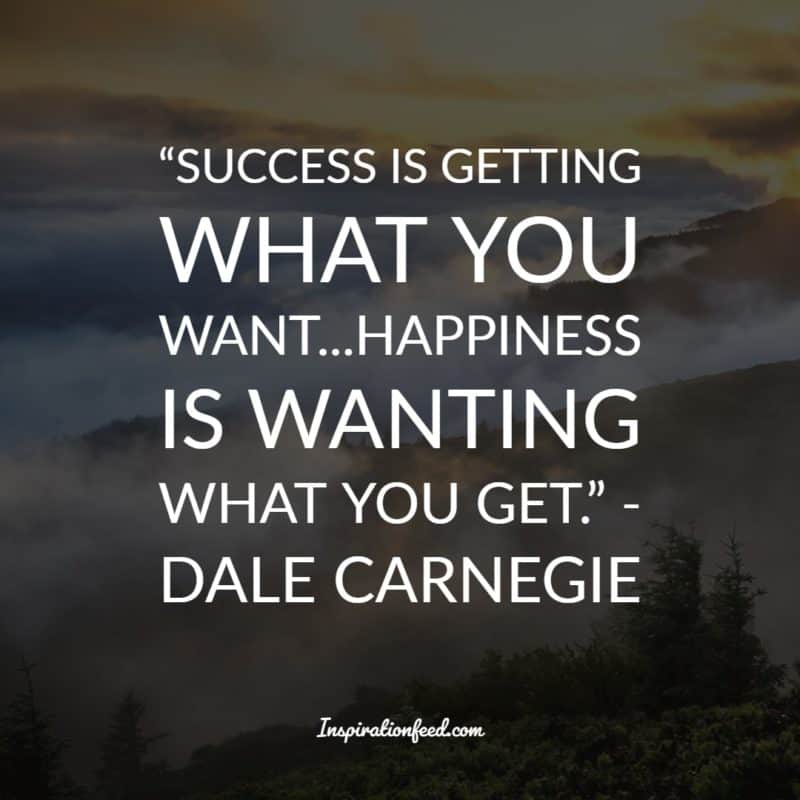 "Success is getting what you want…Happiness is wanting what you get." – Dale Carnegie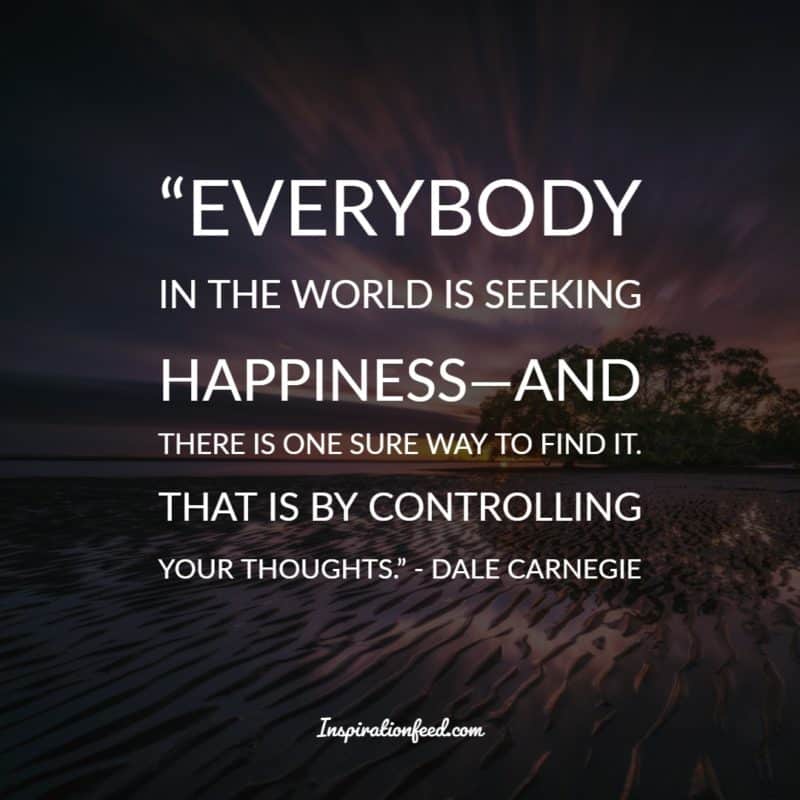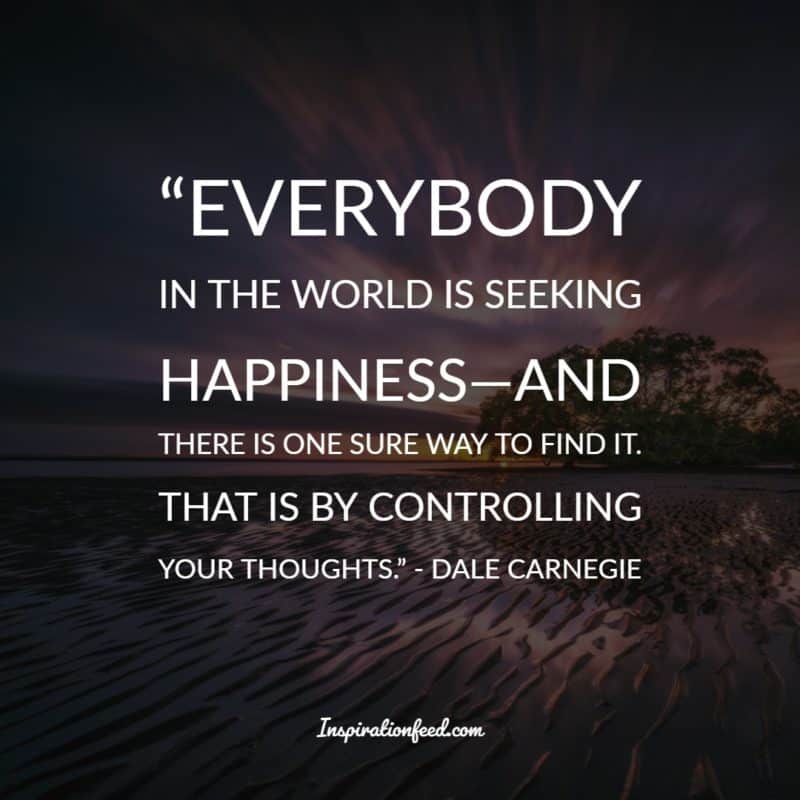 "Everybody in the world is seeking happiness—and there is one sure way to find it. That is by controlling your thoughts." – Dale Carnegie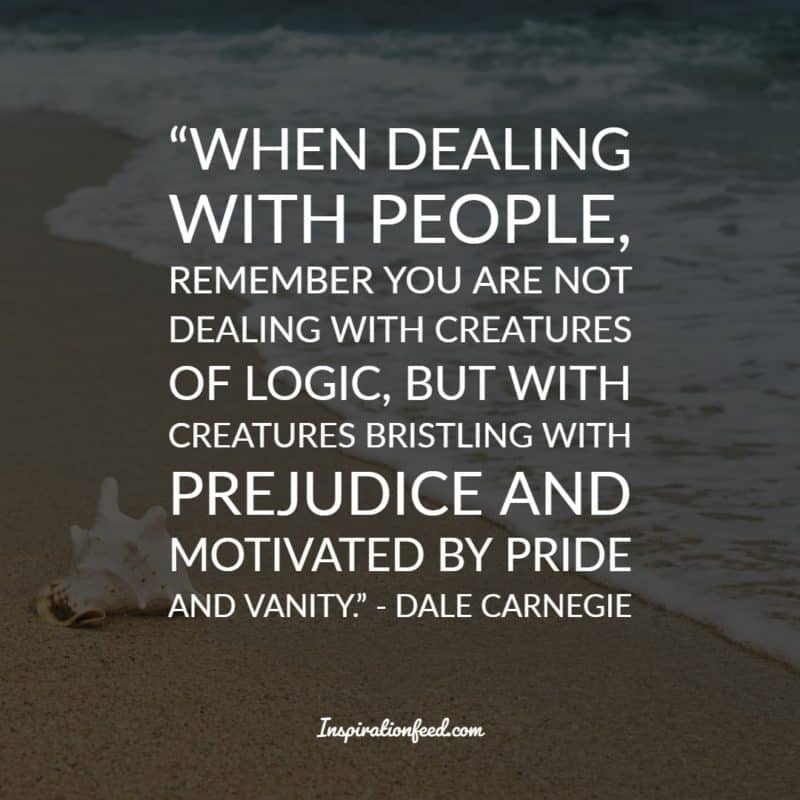 "When dealing with people, remember you are not dealing with creatures of logic, but with creatures bristling with prejudice and motivated by pride and vanity." – Dale Carnegie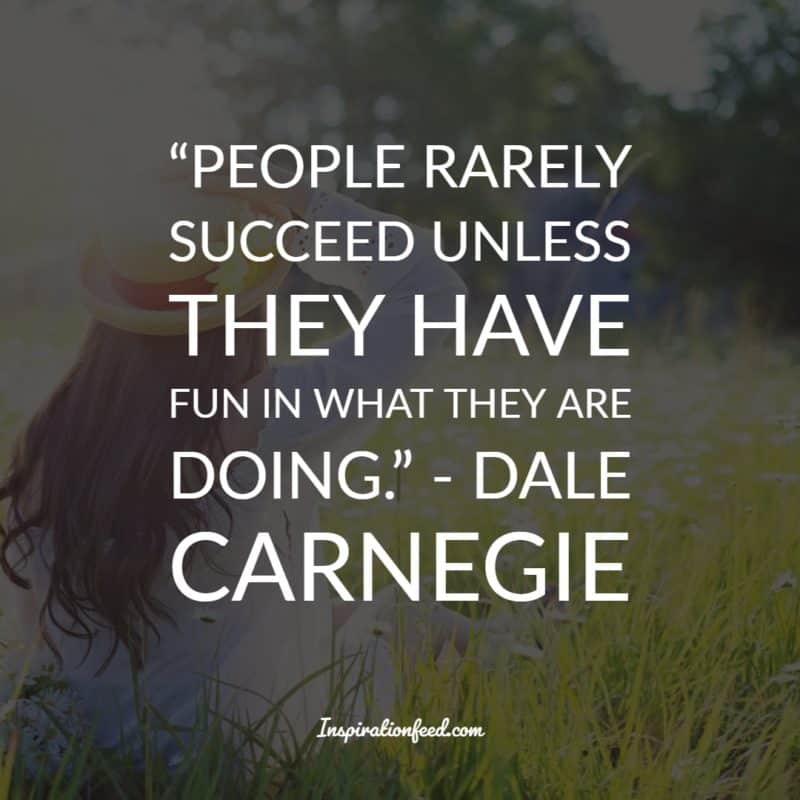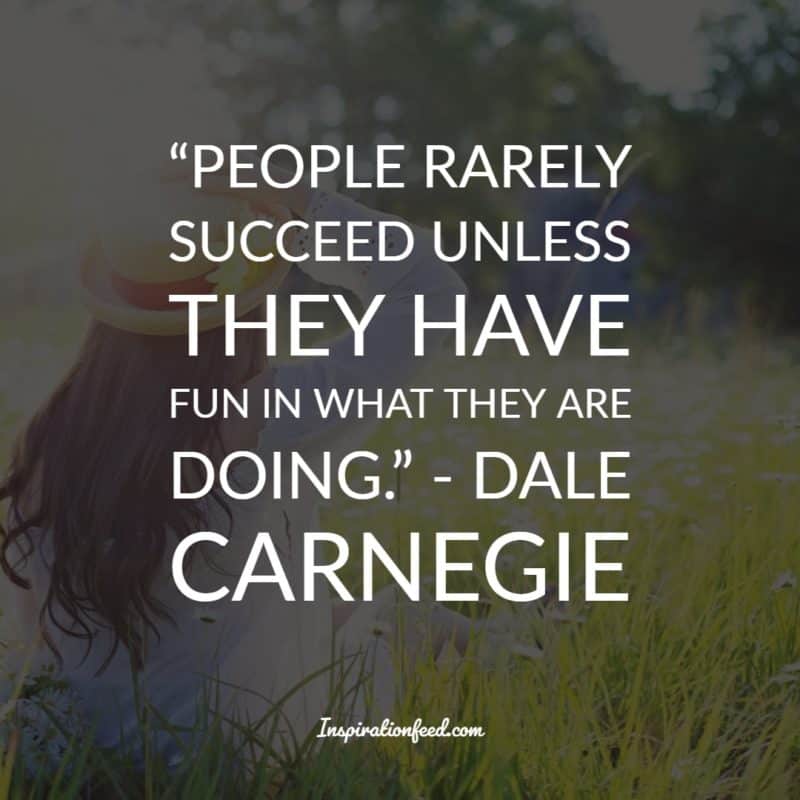 "People rarely succeed unless they have fun in what they are doing." – Dale Carnegie
"Don't be afraid of enemies who attack you. Be afraid of the friends who flatter you." – Dale Carnegie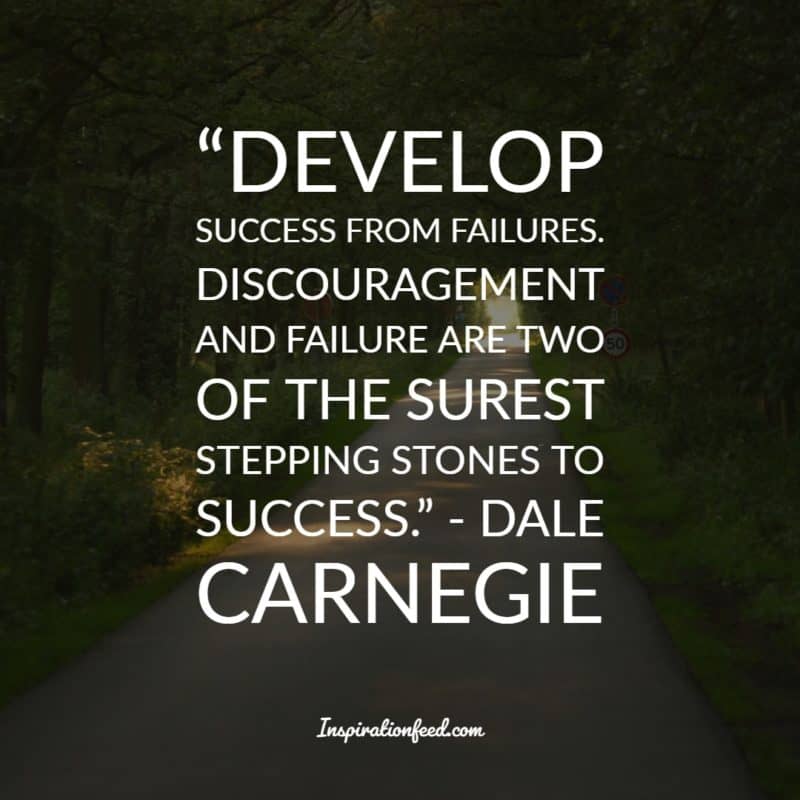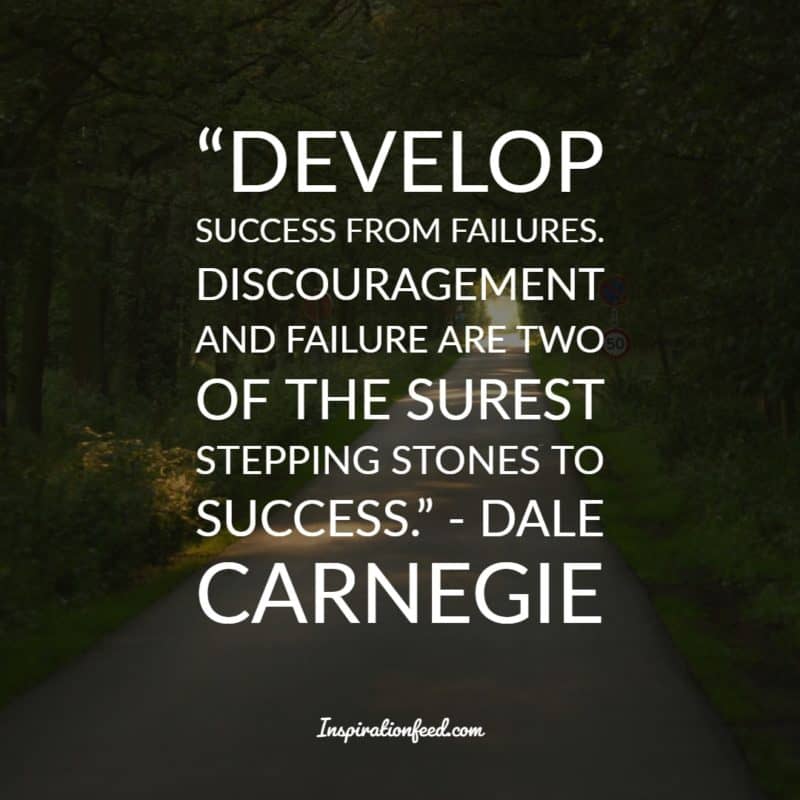 "Develop success from failures. Discouragement and failure are two of the surest stepping stones to success." – Dale Carnegie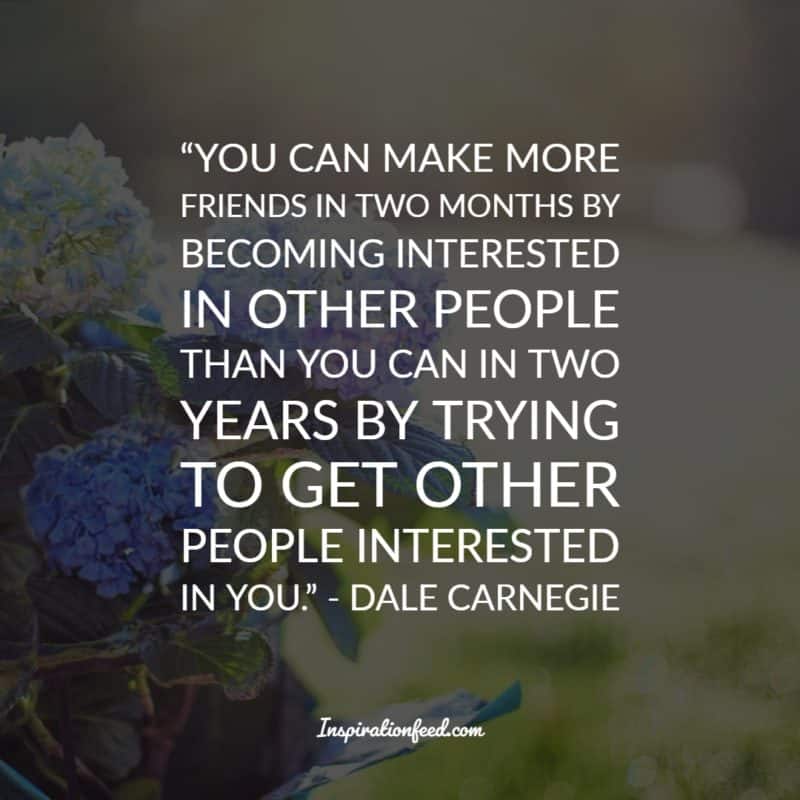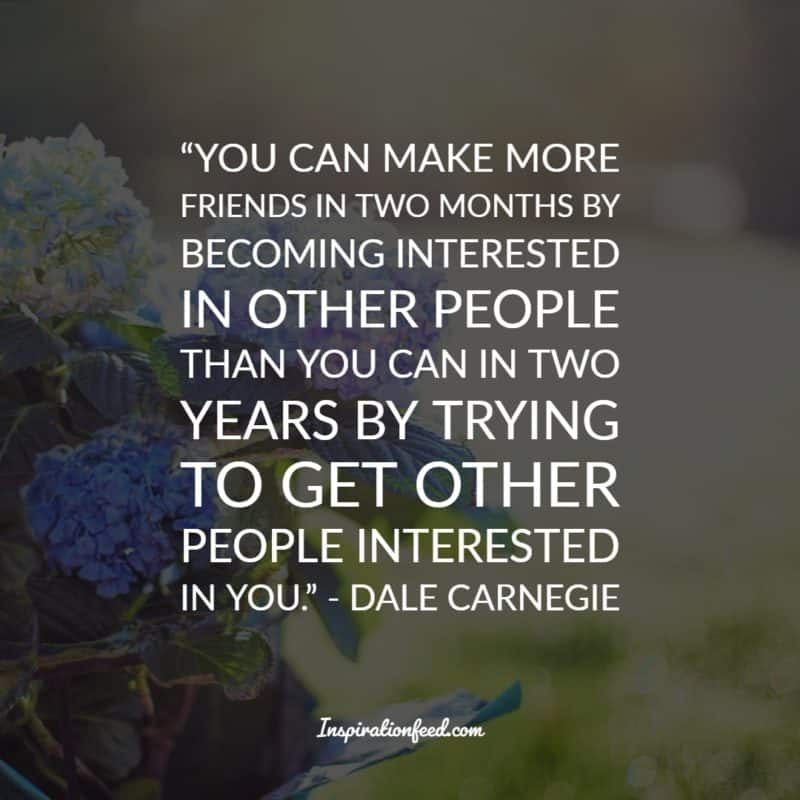 "You can make more friends in two months by becoming interested in other people than you can in two years by trying to get other people interested in you." – Dale Carnegie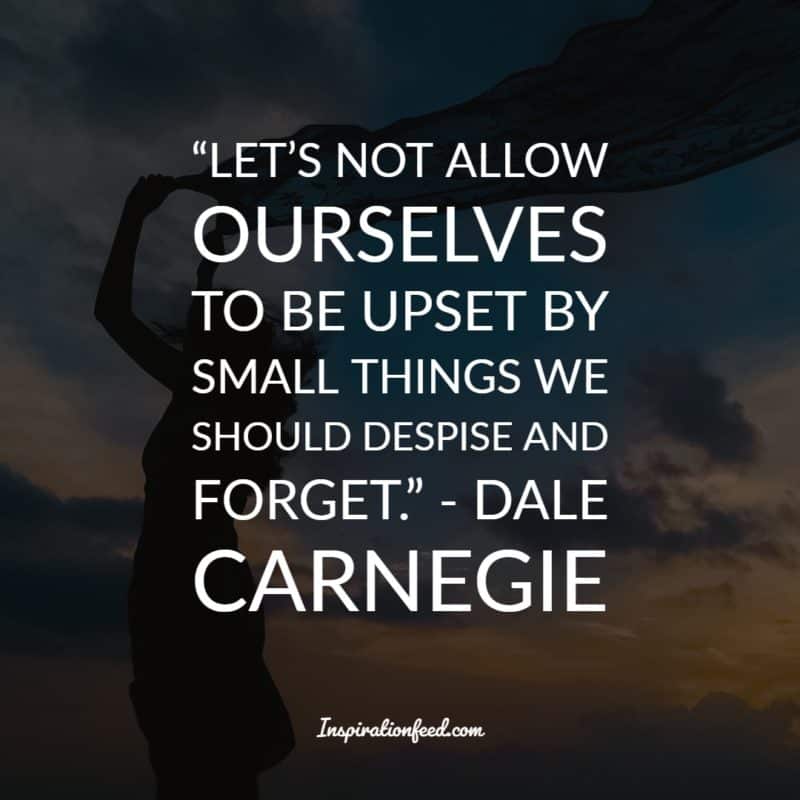 "Let's not allow ourselves to be upset by small things we should despise and forget." – Dale Carnegie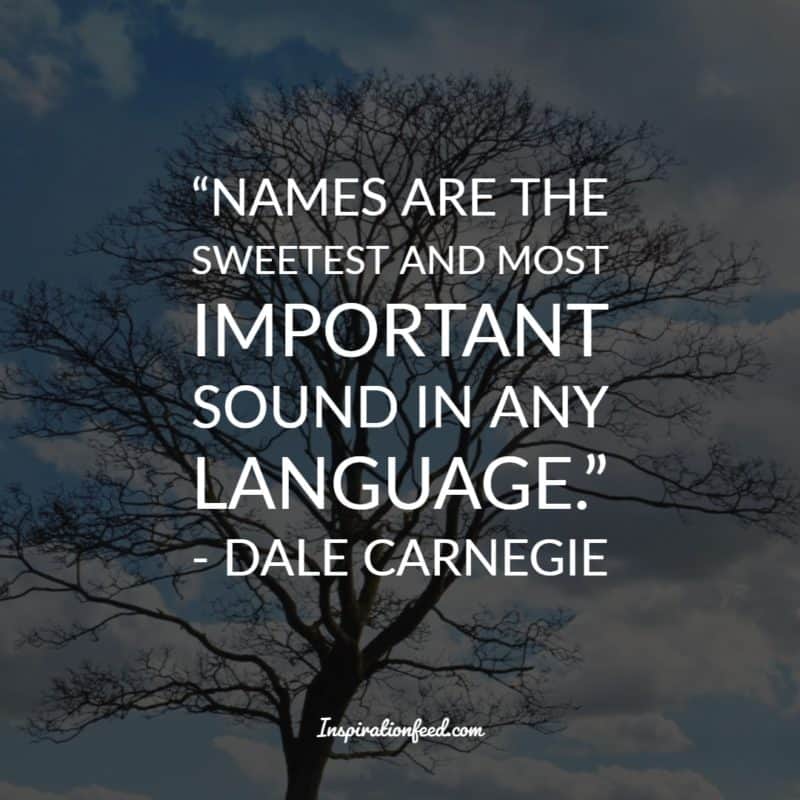 "Names are the sweetest and most important sound in any language." – Dale Carnegie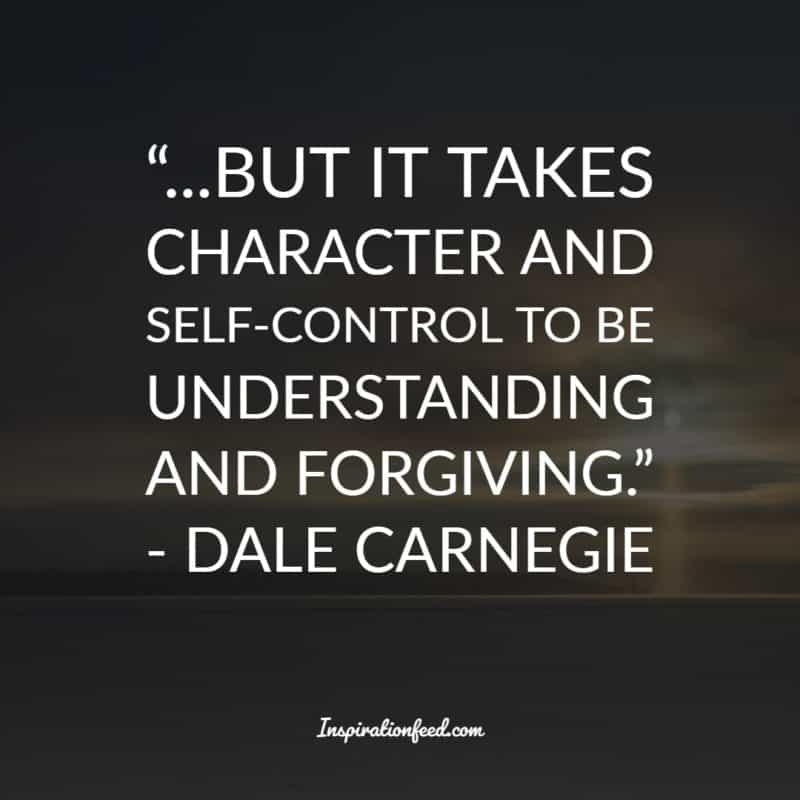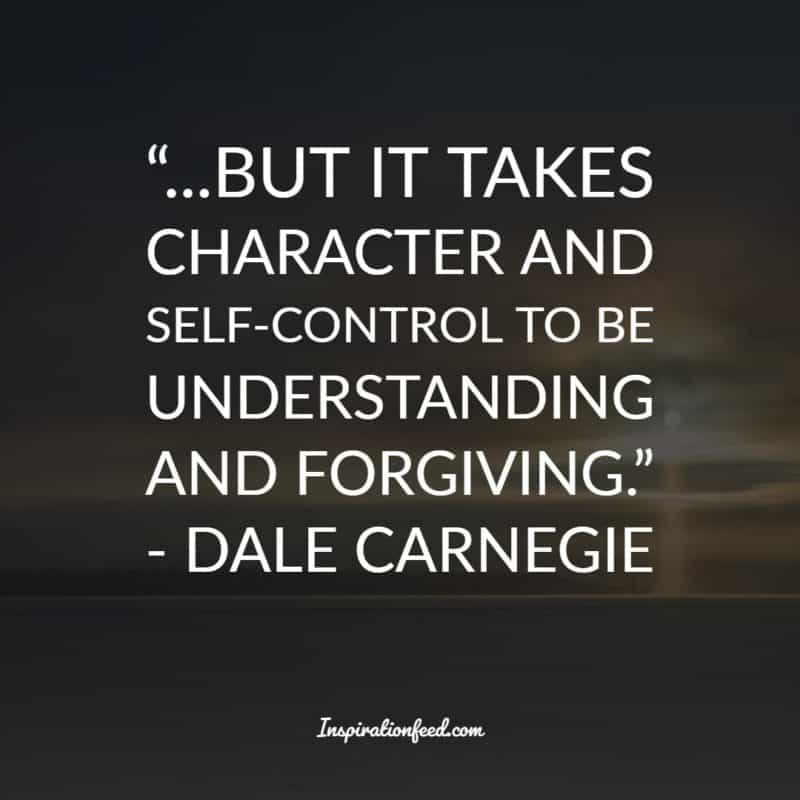 "…But it takes character and self-control to be understanding and forgiving." – Dale Carnegie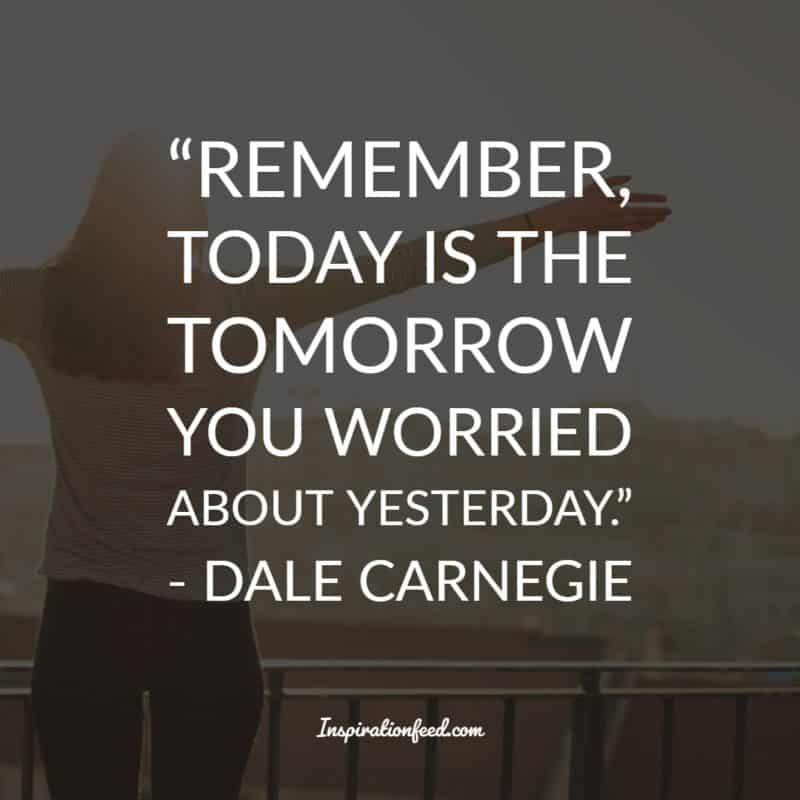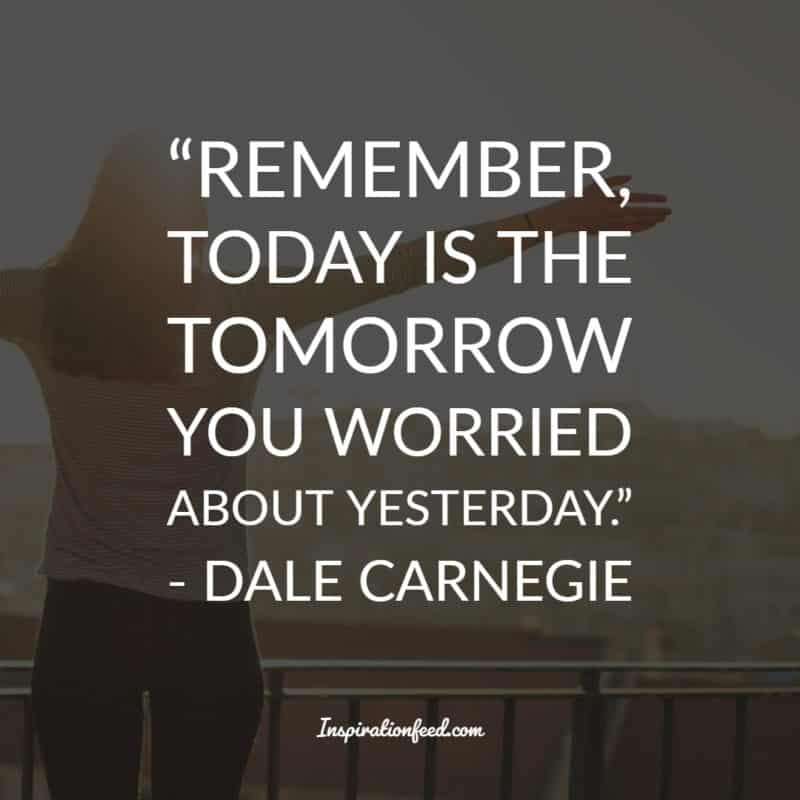 "Remember, today is the tomorrow you worried about yesterday." – Dale Carnegie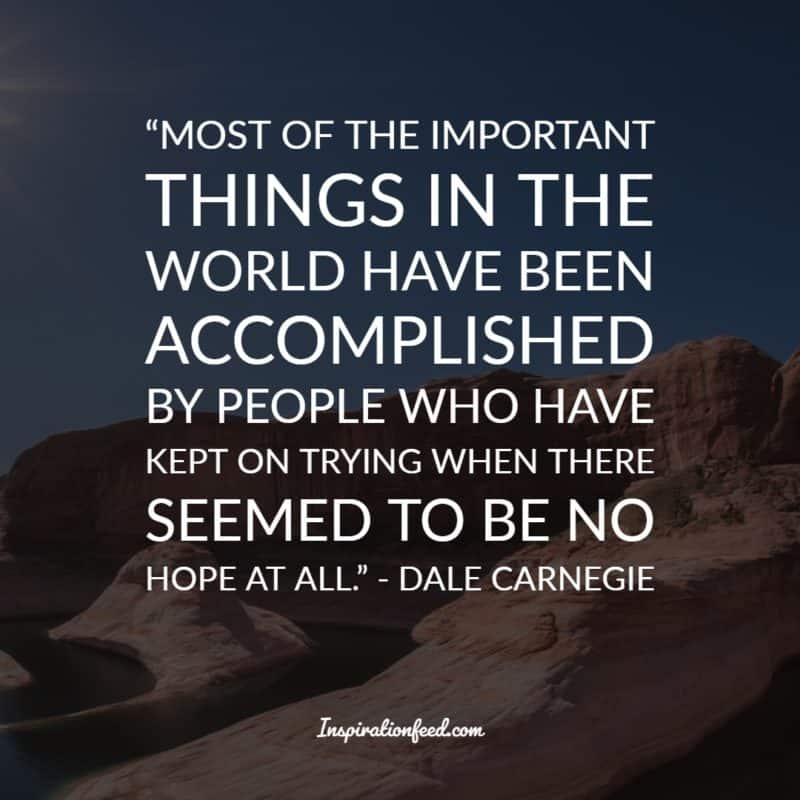 "Most of the important things in the world have been accomplished by people who have kept on trying when there seemed to be no hope at all." – Dale Carnegie