Last Updated on April 17, 2020
Working as a production professional can be difficult, especially given the sheer amount of competition out there today.
Video producers who want to make a name for themselves have to be able to handle many different responsibilities and gather diverse skill sets over the course of their careers.
But if you have a real passion for telling stories and creating unique, original content, then you'll also be rewarded for all the work you put in.
Inspiration Feed aims to provide inspiration and motivation, especially for anyone just starting their career or switching careers after years of experience.
We asked a well-established professional video producer to share advice and tips for those hoping to become producers.
Below, you'll find valuable information about work ethic, professional networking, and maintaining motivation. Feel free to save this article as a resource as you gain experience and progress in your career.
Shikha Shahdeo, video producer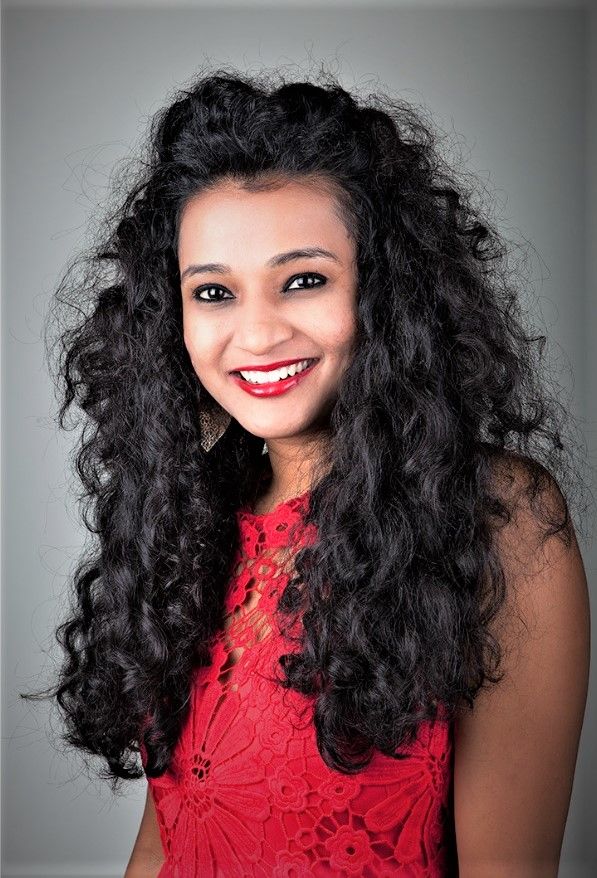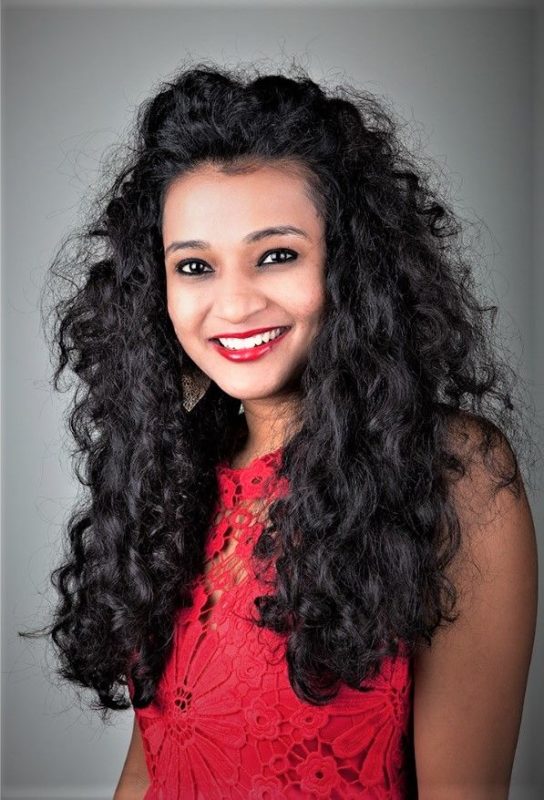 We spoke with expert video producer Shikha Shahdeo about her own trajectory as a producer and advice she found helpful when she was beginning her career.
Long before relocating to the United States, Shahdeo gained professional experience early on, working as a lead video producer for some of the top television networks in her home country of India. She worked with big media brands like UTV, Zee Entertainment, Benette & Coleman, Star World, Fox TV, etc, creating promotional and marketing video content for both fiction and non-fiction shows.
Meanwhile, here in the states, she built her own brand and worked independently as a lead video producer/videographer&editor for both big corporations (Microsoft and Nordstrom) as well other brands like Fashion for Conservation, Hoja Nueva, Seattle Social circle, GRN Tea magazine, Tenacious Venture, and Pacific Northwest Fashion district.
Shahdeo also has her own original content focused on humanistic storytelling, a video series called "This is my Story, What's yours?" where she interviews people from different parts of the world, asking them about their journey, their struggles and lessons of life.
Over the past 10 years, Shahdeo has gained the expertise as a producer and is well adept with the do's and don't's of the industry.
The importance of starting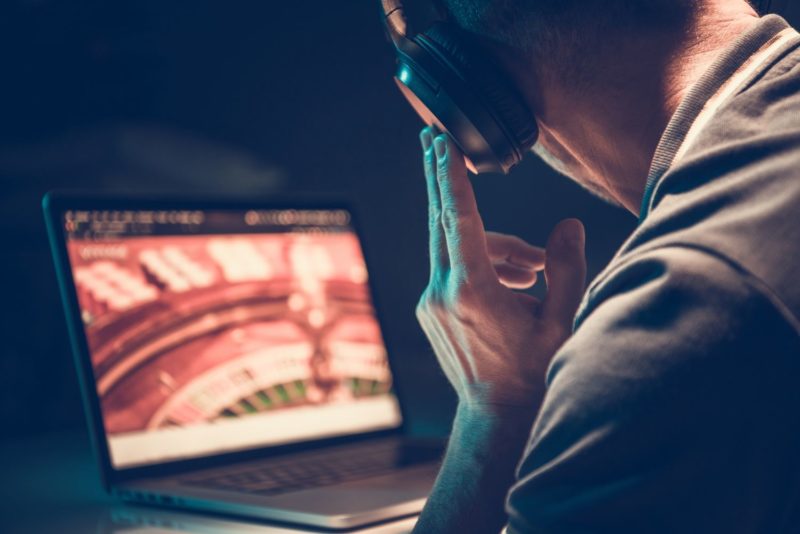 If you're thinking of making something, just make it. This small piece of advice applies to just about anyone with serious career aspirations, but it applies especially to creative professionals.
As Shahdeo discussed with us, that for creatives, good work takes a lot of time and a lot of thought. But we need to get out of our head, and put it out there. Start even when you are not ready.
She goes on to say – "For young creators, every moment that you don't actually start a project, it gets easier and easier to feel discouraged and delay the project as a whole."
Shahdeo places a big emphasis on the value of working as often as possible and learning more about your craft, and that's why she supports the idea of starting a project right away to maintain momentum.
"Quite often people are unable to start their creative project because they either doubt themselves or they overthink it and end up delaying the project. If you have a creative idea, just start it, even if you're not ready. If you're going to fail, it's better to fail quickly, decipher why it didn't work out, and fix it."
There are just so many benefits to starting a project when the idea is still fresh in your mind. The idea might change, and your execution will certainly have to adjust, but documenting each step of the process will make it easier to develop a project. It's also a great way to take advantage of the sense of motivation that comes at the start of any new endeavor.
Comedian Jerry Seinfeld has promoted his own specific version of this approach, which he calls Don't Break the Chain. The idea is to work on your current project every day, creating a chain of progress.
To this Shahdeo adds- " You don't have to be perfect, you just have to make progress. The more progress you make, the more clarity you get, the more motivated you feel to work towards your vision."
She does put stress on the power of being consistent in your efforts. She says- "Success in your creative project does not come from perfection, it comes from consistency, perfection just follows."
So if there's an idea that you've had incubating for a long time, make today the day you officially start. You'll be so glad you did.
Networking 101
Networking is an essential component for any creative or entertainment professional. The media industry is a big marketplace, where people buy and sell gigs. So it all boils down to who all you know, and word of mouth.
Chances are you're going to be moving around a lot, from project to project. Knowing as many people as possible across the industry can help you out immensely.
Creativity is a collaborative effort. The stronger your connections, the stronger your collaboration, the better your projects. There are so many times you end up working with the same people.
If you're already friends with them and if your communication is strong, it will make your projects go much more smoothly and the work will be that much more fun.
Successful networking can also contribute to upward mobility. As you and your industry friends work your way up to more high-profile roles, each of you will be in a position to help the other out by highlighting the talents of others and tapping them for big-name projects.
Like many other aspects of a career in entertainment and content creation, the hardest part of networking is starting. It can be downright frightening if you're not used to talking with strangers and making new friends when you're out in public.
Shahdeo's advice on the subject was simple enough: "swallow your fear and put yourself out there."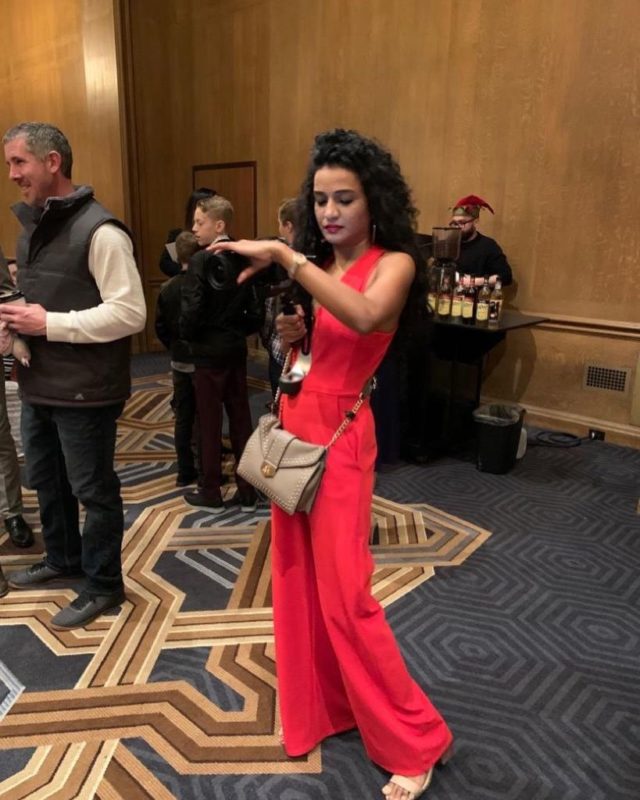 "Stop being scared and just reach out. The fear of networking is just in your head, everyone out there is equally fearful. Join creative communities, where creative bonds bloom. Also, volunteer for media events like film festivals, media-related award ceremonies, and other media networking events. Your chances of meeting and networking increases and it also shows your dedication and passion for your craft. And yes, there is so much to learn from everyone."
Becoming more involved with the industry can be exciting and educational as well. Jobs aren't the only place where you can meet other ambitious professionals. No matter where you live, try to look for local groups that promote the arts, specifically independent video and film productions.
Shahdeo adds: "There are so many times I volunteered for non-profit organizations, creating videos for them just to raise funds. And through the creation of that work, I have been recommended by the organization to other potential clients. So yes, always put yourself out there. I can not stress that enough."
The truth is if you really love what you do, then you should be willing to dedicate some of your spare time to groups and clubs of likeminded individuals. These connections don't always pay off right away, but over time you'll see the benefits of immersing yourself in the culture and community of content creation.
Getting feedback
For young creators and video producers, the idea of welcoming comments on your work is a less-than-welcome idea. Anyone who has ever posted a video to a crowdsourced content platform like YouTube knows this all too well. The general public has no reservations about telling you exactly what they thought about your work.
But as you start your career, it's crucial to learn which critiques are actually constructive, as well as how to listen and respond to criticism and feedback.
Shahdeo can confirm that feedback is one of the most beneficial ways that someone can react to your work.
"Feedback is a must. When you are in the process of creating content, you get so involved that you lose sight of whether something is working or not. Feedback provides a fresh perspective. It gives you a chance to see how the audience would react to your work. No matter which project I'm working on, I always look for feedback."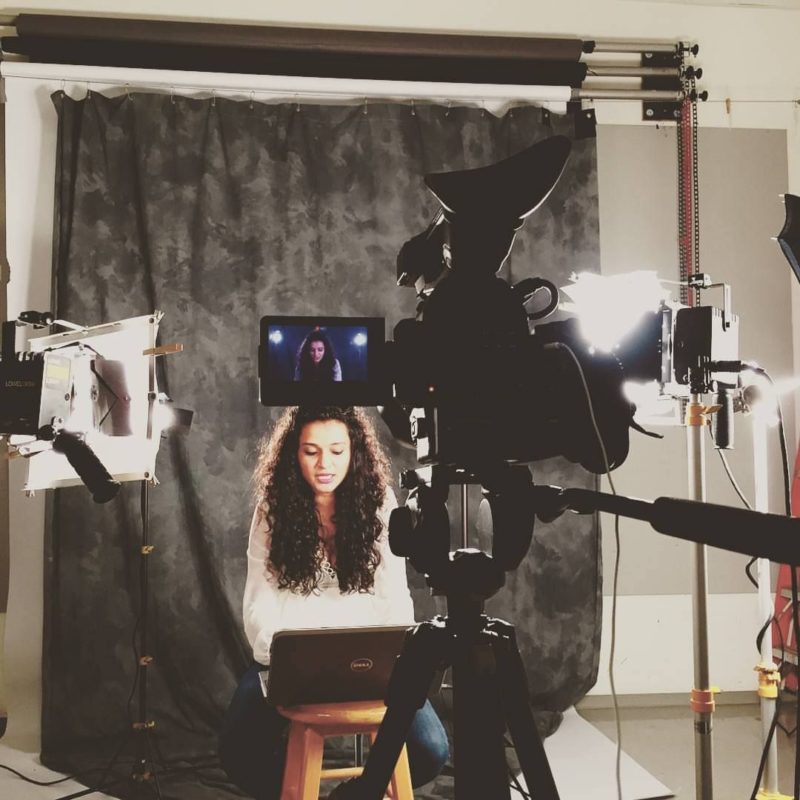 The inherent value of feedback doesn't mean that you need to offer your work up to the outside world right away, though. That can be a bit like drinking from the firehose. You should internalize the feedback, think about it and see what works for your project, and what doesn't.
Receiving positive responses
If you're not confident about your work, then you can instead share it with just a few close friends or family members. Even if you ask them to provide harsh, honest criticism, they'll still find a way to do it with kindness and good intentions.
Later on, once you've bolstered your production skills, you'll be better prepared to release your work on a much wider scale, maybe even sharing it online.
Shahdeo adds, "My first critic is always my sister. For every project that I work on, she always gives her feedback, which includes both criticisms as well as praise for my work. She acts as my filter audience, and then it is easier for me to put my project out there for others to comment on."
Yes, there will be a good deal of negativity, and many of those comments will be outright unhelpful, but you'll receive positive feedback as well. In fact, you'll probably be surprised by just how much positivity you can find online when you look closely.
Rather than being paralyzed by the fear of a negative outcome, take the risk and show off your work.
How to listen to negative feedback
As your work matures, you'll have a greater resistance to negative comments and feedback.
But for the times when it is helpful, you won't want to miss out on suggestions that could have a huge impact on your approach. Let's say a new project of yours receives a number of comments that criticize the lighting in your video.
Maybe the footage was too dark, hiding important details or facial expressions. You may feel the urge to scroll past these comments completely, lumping them in with the rest of the negativity on display.
But there's something to be learned from these messages, and if you see that the same idea is being repeated, then there's a much greater chance that the underlying feedback is valid. It's also a good sample of how a larger audience would react.
Shahdeo says: "Be open to criticism. Because sometimes those criticism makes sense.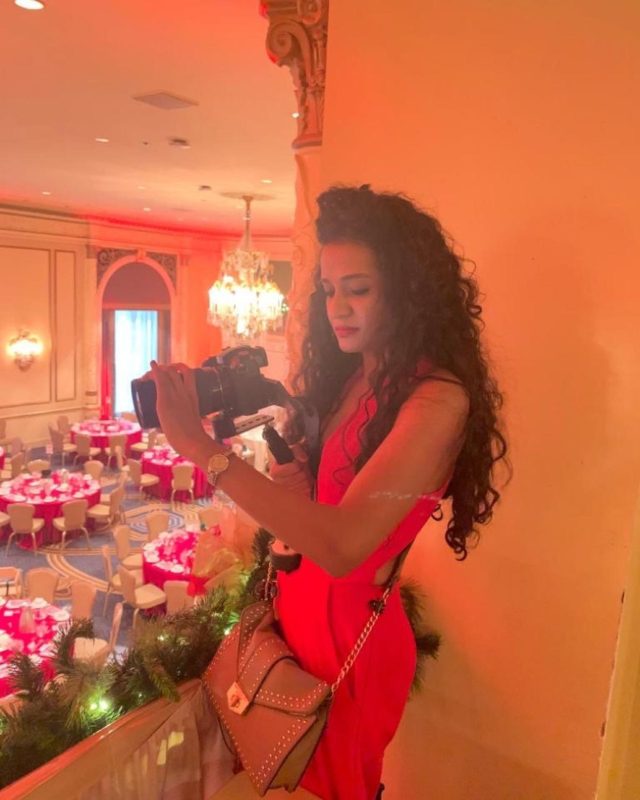 For example, my videos on 'This is my story' were getting great reviews for the storytelling skills, however, there is this one colleague friend of mine who pointed out how I kept missing minute video details which made a huge difference to my video production quality. The continuity factor of the video.
I would not pay attention to where my subject was standing or sitting in the video, or there would be times that a prop would be missing in one of the shots, etc. This was a suggestion that was extremely important for me to keep in mind, not just for this project, but for all the future projects."
Be brave
There's a running theme to the advice we've offered in this article. In the end, it all centers around the need to be brave in your work and in your career.
If you love the work, then you shouldn't be afraid to create and share it with others. Road bumps are part of the journey, but if you let them ruin your momentum, it will be that much harder to continue.
The opportunities are out there, it's up to you to seize them and set your career in motion.
Shahdeo concludes, "We are all creative but in unique ways. We need to trust that inner instinct and have faith in our craft. We are bound to make projects that we might laugh looking at years later, but that is ok because there is always a learning curve to this craft.
No matter how perfect we would want our project to be, there is always scope for improvement. So be confident, and chase your dreams, make your art, and put it out there."