Last Updated on January 24, 2023
Who Is Jerry Seinfeld?
Jerome Allen Seinfeld, popularly known as Jerry Seinfeld, is an American comedian, actor, director, producer, and writer. He is famous for the sitcom Seinfeld, which he co-created with Larry David.
Seinfeld aired between 1989 and 1998. In this sitcom, Jerry Seinfeld plays a semi-functionalized version of himself. The show has been described as the most successful sitcoms of all time.
Quick Facts
| | |
| --- | --- |
| Full Name: | Jerome Allen Seinfeld |
| Popular Name: | Jerry Seinfeld |
| Gender: | Male |
| Birth Date: | April 29, 1954 |
| Age: | 68 years |
| Parents: | Kalman Seinfeld and Betty Seinfeld |
| Siblings: | Carolyn Liebling |
| Birth Place: | Mount Vernon, New York |
| Nationality: | American |
| Ethnicity: | Hungarian, Syrian, and Jewish |
| Education: |  Massapequa High School, State University of New York, and Queens College – City University of New York |
| Marital Status: | Married |
| Sexual Orientation: | Straight |
| Wife/Spouse: | Jessica Seinfeld |
| Children: | Sascha Seinfeld, Shepherd Kellen Seinfeld, and Julian Kal Seinfeld |
| Dating: | N/A |
| Net Worth: | 950 million |
| Source of Wealth: | Stand-up Comedy, Acting, Writing, and Film Production |
| Height: | 5′ 11″ (1.83 m) |
| Weight: | 174 lbs (79 kg) |
Early Life and Career Information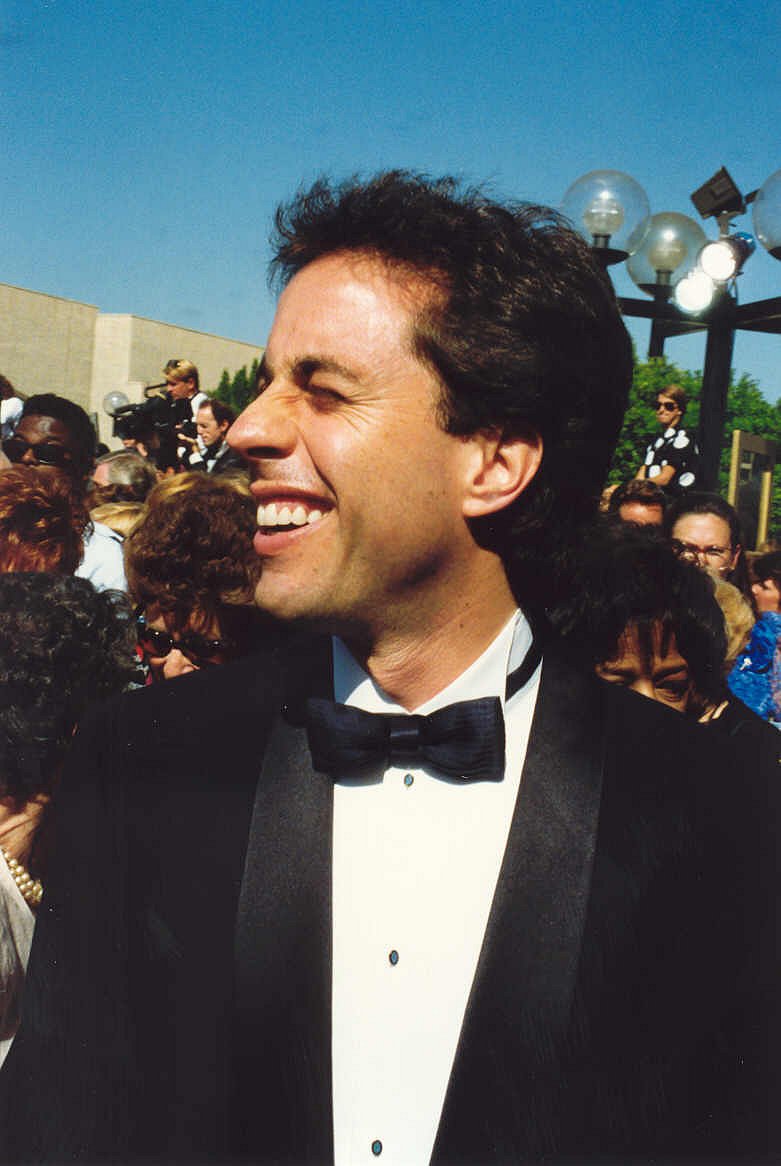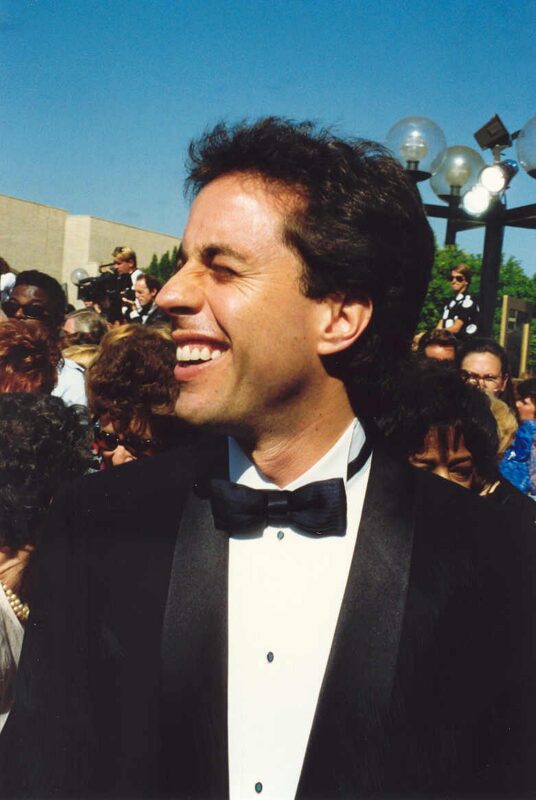 Jerry Seinfeld was born on April 29, 1954 in Brooklyn, New York City, to Kalman Seinfeld and Betty Seinfeld. His father, Kalman Seinfeld, was of Hungarian-Jewish ancestry, while his mother was of a Sephardic Jew.
Jerry Seinfeld went to Massapequa High School that's based in Long Island. After graduating from high school, he proceeded to the State University of New York, where he did his first and second year. He later transferred to the Queens College, City University of New York, from where he graduated with a degree in communications and theater.
During his college years, Jerry Seinfeld participated in various comedy productions. It's then that he took an interest in stand-up comedy. Seinfeld enrolled for several stand-up comedy auditions in New York City and in 1980, he landed a role in the sitcom Benson. However, he was fired from the show a few months later.
Jerry Seinfeld's rise to stardom began in 1981 when he appeared and put up a stellar performance on The Tonight Show. His stand-up comedy career finally took off when he co-created The Seinfeld Chronicles in 1988, along with Larry David.
From then, Seinfeld has appeared in scores of other shows. Examples include The Larry Sander Show, a show that ran between 1993 and 1998, where Seinfeld played himself. There's also the 2004 show, Curb Your Enthusiasm, where he appeared as himself.
Jerry Seinfeld Net Worth
As of 2023, Jerry Seinfeld had a net worth of $950 million, becoming one of the richest comedians of all time. Jerry owes much of his wealth to the incredibly successful sitcom – Seinfeld.
During the first five episodes of the first season of the Seinfeld show, Jerry was earning $20,000 per episode. His net earnings from the second and third seasons from the show was an estimated $3.5 million.
The total number of episodes in seasons 4, 5, and 6 was 70, and Jerry reportedly made $100, 000 per episode. Seasons 7 and 8 had a total of 46 episodes, with the comedian said to have earned $500, 000 per episode. And in the ninth season of Seinfeld, reports indicate that Jerry was taking home at least $1 million per episode.
It's also worth noting that since Jerry Seinfeld owns a huge stake in the Seinfeld show, he still takes home hefty paychecks from the sitcom's reruns. The comedian has earned more than $400 million since 1995, worth of the show's ongoing syndication deals alone.
In 2015, Hulu paid a record $160 million for rights to the whole Seinfeld catalog. The deal made Jerry at least $27 million richer. And that was exclusive of up to $50 million that the comedian would earn annually in show royalties and syndication sales.
There's also the 2019 deal with Netflix where the streaming company would pay $100 million to air a pair of Seinfeld specials.
Besides earning from the Seinfeld sitcom, Jerry Seinfeld has also entered into a couple of lucrative endorsement deals. In 2008, Microsoft paid him $10 million in an advert for Windows. The comedian is also an automobile fanatic, and is believed to own more than 150 cars, most of which are high-end luxury automobiles.
Life Lessons from Jerry Seinfeld
Good comedians come and go. Only the great ones command the limelight for decades. It isn't difficult to tell where Jerry Seinfeld belongs.
Another important lesson we can learn from Jerry Seinfeld is to spend your money on the things that make you happy. The comedian has made millions of dollars throughout his career, probably more than he can spend in a lifetime. He doesn't mind splurging on the things that give him the kicks, including luxury cars and espresso machines.
From Jerry Seinfeld's success story, we can also appreciate the importance of nurturing dreams. Jerry knew what he wanted in life and went on to pursue a career in his field of passion.
And when he was fired from his first show, he didn't give up. Instead, he teamed up with Larry David to found a sitcom that became the face of comedy in the 90s and beyond.
The following are some memorably quotes by Jerry Seinfeld:
"Marriage is like a game of chess. Except the board is flowing water, the pieces are made of smoke, and no move you make will have any effect on the outcome."
"Sometimes the road less traveled is less traveled for a reason."
"There is no such thing as fun for the whole family."
"To me, if life boils down to one thing, it's movement. To live is to keep moving."
"Why do they call it a 'building?' It looks like they're finished. Why isn't it a 'built'?
Conclusion
Jerry Seinfeld is arguably the king of stand-up comedy. And though he may be retired now, he has undoubtedly left his mark in the world of comedy.