Since its debut in 1997, the Harry Potter Series, both novel and film, has garnered immense recognition, positive reviews, and commercial success worldwide. In 2008, the novel was the best-selling children's book in history, and as of 2018, the series had sold over 500 million copies.
Potterheads have an eight-movie film franchise that never gets old, inspiring quotes from the novels, an actual Universal Theme Park, and a unique vocabulary created by Rowling, which comprises spells, charms, curses, and jinxes. While Rowling has asserted that these strange words are by-products of the Latin and French classes she took in the University, it goes without saying that Harry Porter wouldn't be what it is without these enchantments.
In this article, you'll find 40 curated Harry Porter spells alongside their respective meanings. Whether it's the terrifying ones or others that are barely useful, these spells will take any true Potterhead aback. Without further ado, let's get into them!
Colovaria
Colovaria is a charm that enables a wizard to change the color of an animal or object to any color they wish. Its use is seen at the end of Sorcerer's Stone when Dumbledore revealed that Gryffindor had won a House Cup, an award given out at the year's end, and changed the Slytherin banners Gryffindor.
Alohomora
This is one of the most famous spells from the wizarding world. The Unlocking Charm (Alohomora), also known as The Thief's friend, was a charm that unlocked objects such as doors or windows. It also opened doors locked by the locking spell (Colloportus) and acted as its counter-charm. The Anti-Alohomora charm can be used to prevent this charm from working on a locked target.
Confudo
Confudo was a charm that confused and misdirected the object. It worked on living and inanimate things so long as the target had a mind to be confused. There were varying degrees of confusion caused by the spell, ranging from becoming unaware of the situation, forgetting important information, or becoming particularly impressionable.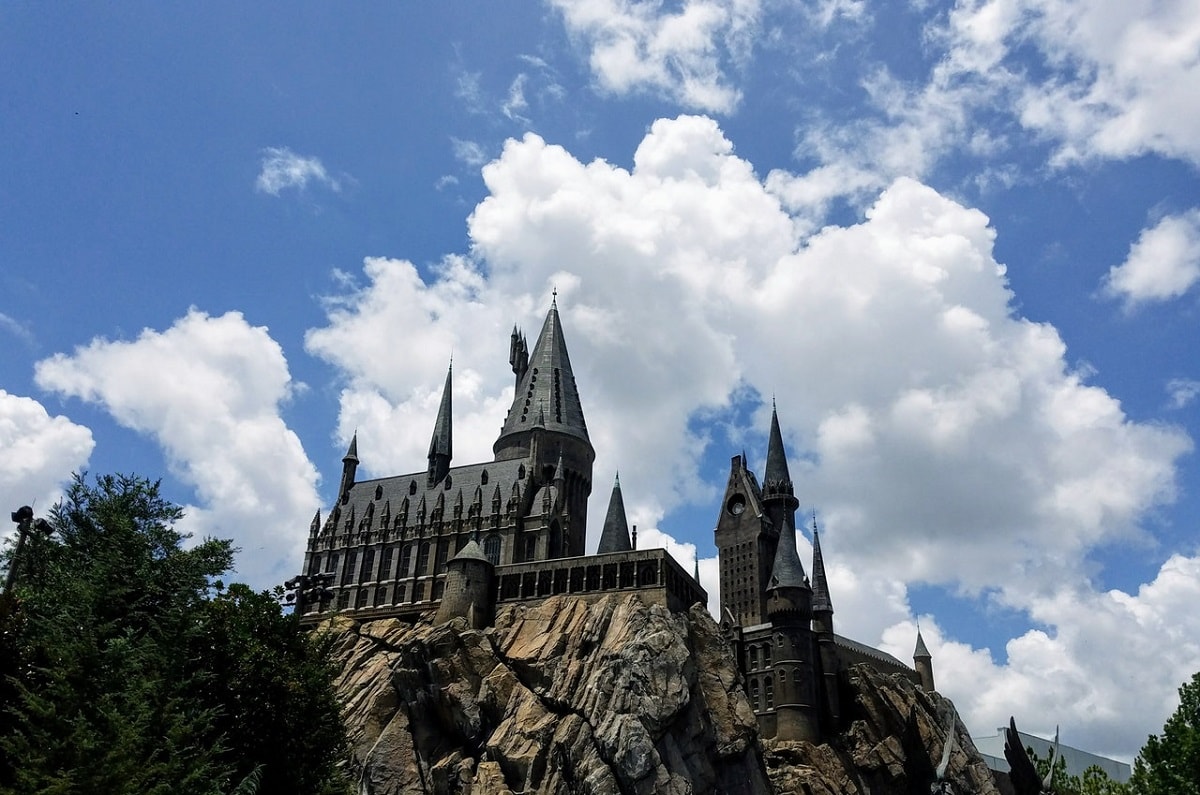 Crucio
The Cruciatus Curse (Crucio), the Torture Curse, was a tool of the Dark Arts and one of the three unforgivable. It was one of the most impactful and sinister spells known in wizardkind. The curse inflicted intense, excruciating pain on the victim when cast successfully.
Protego
The Shield Charm (Protego) was a charm that protected the caster with an invisible shield that reflected spells and blocked physical entities. There were multiple variations of the Shield Charm.
Accio
The Summoning Charm (Accio) was a charm that summoned an object towards the caster. This spell needed thinking behind it, and the thing must be clear in the caster's mind before trying to invoke it. The opposite of this spell is the Banishing Charm.
Expelliarmus
This spell is regarded as Harry Potter's signature charm. A Disarming Charm forced whatever an opponent was holding to fly out of their hand.
Depulso
This is a counter charm to the spell Accio which summons objects. Witches and wizards used it to banish persons or entities. Fourth-year students learned the spell at Hogwarts during their charms class.
Muffliato
This spell is handy for parents hoping to discuss sensitive subjects around their kids. The Muffliato spell fills targets' ears with a buzzing noise, making them unable to hear anything around them.
Reducio
The Shrinking Charm was a charm that caused an object to shrink. It is the opposite of the Engorgement Charm. The spell could also be used as the potion-making spell for the Shrinking Solution.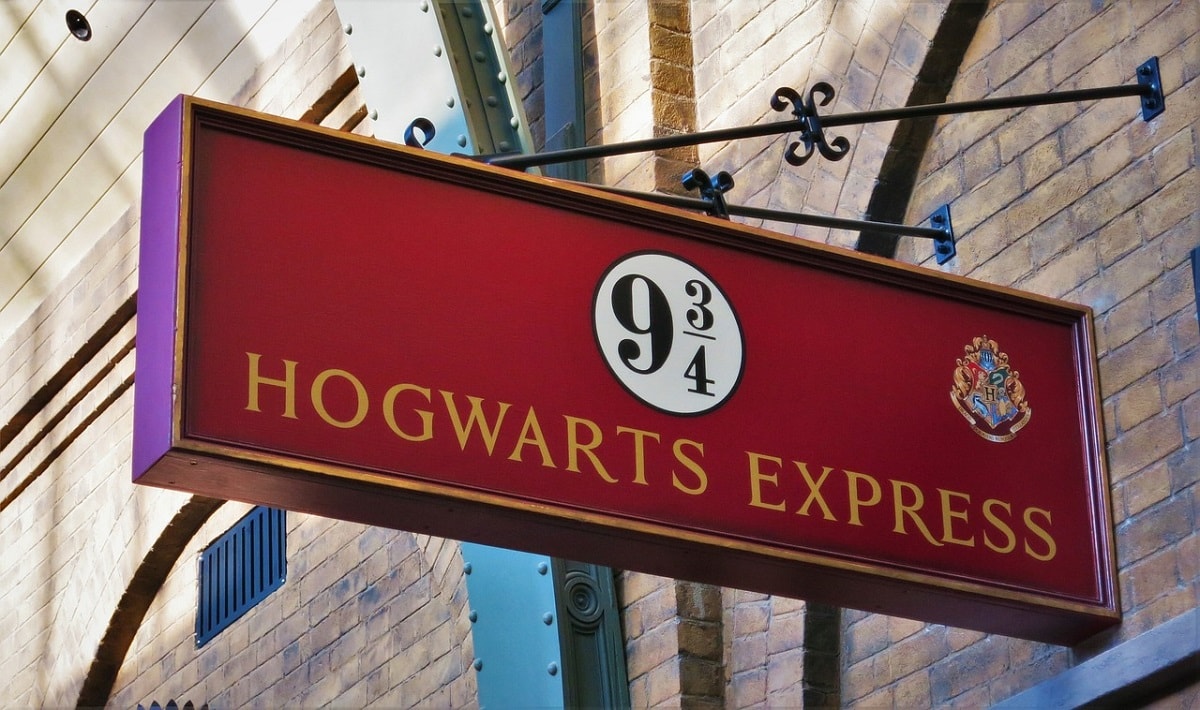 Petrificus Tolatus
This body-binding curse causes a person to experience temporary full-body paralysis. It is also known as the body-freezing spell.
Finestra
This charm allowed witches and wizards to shatter glasses, almost silently, allowing discreet entry through a window.
Expulso
The Expluso Curse was used to produce immense explosions, blasting the target aside with a burst of blue light. It had enough force to throw people into walls.
Nox
The wand-extinguishing charm was used to take out the light from the caster's wand. It is the counter charm of Lumos, the wand-lightening charm.
Fiendfyre Curse
The Fiendfyre was a compelling fire that couldn't be extinguished by normal or enchanted water. If the caster flicked their wand when a stream of flame was still running from it, a jet of fire would shoot off and become a flaming animal. This spell was started by Malfoy's crony Vincent Crabbe.
Wingardium Leviosa
This was one of the first spells to be taught to underclassmen at Hogwarts. It is a levitation charm that can make objects such as feathers fly or levitate.
Point Me
This spell turns your wand into a compass and automatically points you north. Sounds easy? Well, that's because it is.
Legilimens
The Legilimens was a spell that allowed the caster to perform legilimency, that is, to delve into the victim's mind, permitting the caster to see thoughts, memories, and emotions. Expert legilimens were able to control their victims and create realistic visions.
Obliviate
This incarnation can erase memories from your subject's mind. You may accidentally cast this spell on yourself if you're Gilderoy Lockhart.
Sonorus
This charm emitted a magnified roar from the tip of the wand. This noise disrupted all in its paths and could even be used to harm opponents.
Duro
This incarnation turns its target into stone. The spell is usually utilized by students looking to prank their friends by turning something like a pumpkin pasty into stone right before they take a bite out of it.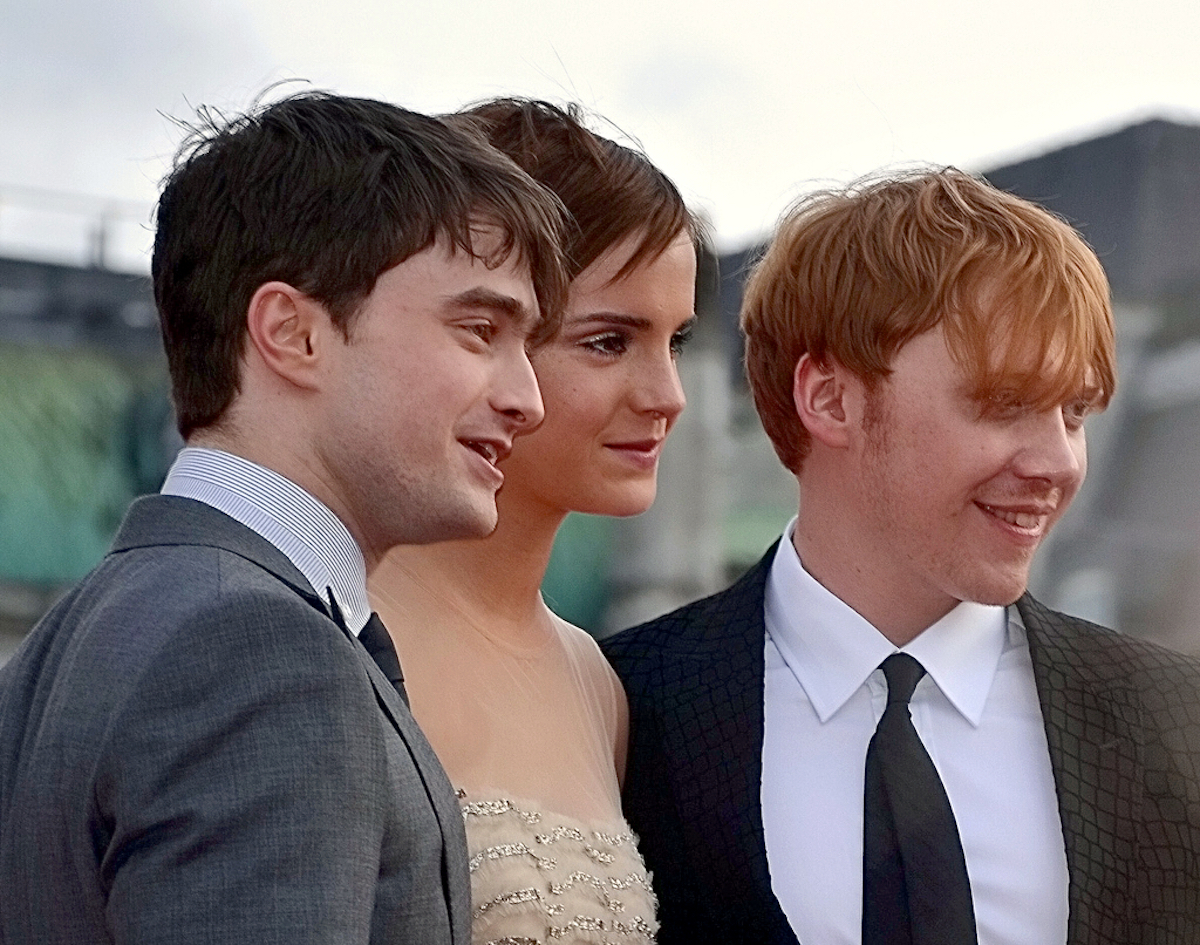 Sectumsempra
Harry found this spell in his copy of Advanced Potion Making in "the Half-blood Prince." It is an enchantment that cuts or slashes the target a witch or wizard chooses.
Expecto Patronum
This is undoubtedly one of the most popular spells in the Harry Potter film series. The incantation uses a powerful memory to conjure something positive, like a silvery-white animal that can chase off Dementors. It is complicated to cast as it requires intense concentration and a happy memory from the spell caster.
Specialis Revelio
Specialis Revelio was the incantation of a charm that revealed any spells performed on objects or potions.
Defodio
The Gouging Spell was used to gouge specific material areas such as earth or stone.
Bombarda Maxima
This spell is a more powerful version of a spell called Bombarda, which causes a small explosion. When Bombarda Maxima's spell is targeted at an object, it creates an enormous blast.
Avada Kedavra
This spell is regarded as the killing curse and is one of the three unforgivable curses. It is the most sinister spell known to wizardkind.
Imperio
This is another one of the unforgivable curses that would bring dire consequences upon the witch or wizard when used. When successfully cast, the spell caster gains control over their victim.
Furnuculus Curse
This is a jinx that causes a breakout of boils and pimples. It was a favorite of Harry Potter, who used it twice in his fourth year. The Boil-cure potion could cure the effects of this spell.
Lumos
The Lumos spell is a wand-lighting charm that characters use in various parts of the series. In the summer of 1993, Harry practiced this charm while reading the instructions from Extreme Incantations under his bed covers at 4 Privet Drive.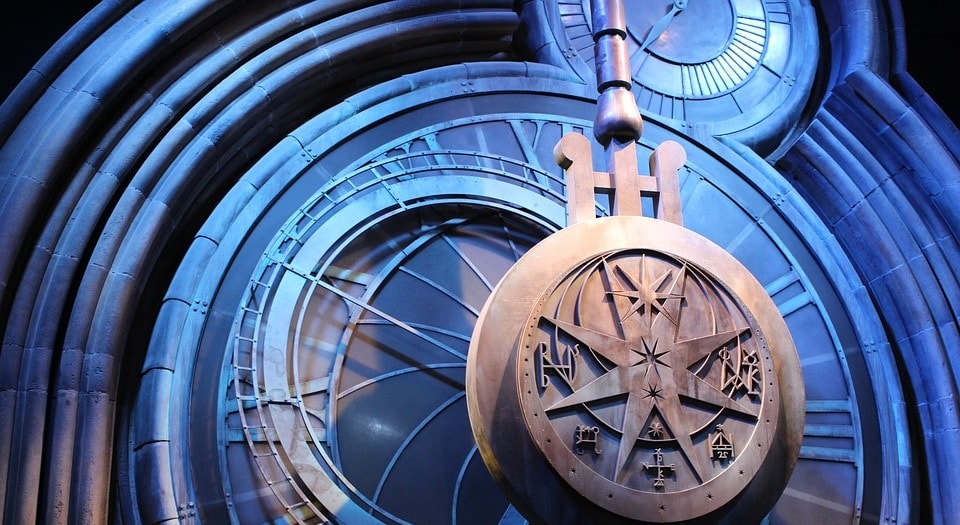 Evanesco
This transfiguration spell was used to vanish both animate and inanimate objects into non-being. Harry used the spell to clean Hedwig's cage in the seventh book.
Protean Charm
This spell allowed several objects to change simultaneously through a common purpose. It linked things together for better communication. Hermione used the charm to connect fake coins to communicate with the members of Dumbledore's Army.
Reparo
Reparo is a spell for fixing broken things. Arthur Weasley used it on Harry's glasses in "Harry Potter and the Chamber of Secrets." The charm is believed to have been invented by Orabella Nuttley, a Ministry of Magic employee.
Spongify Spell
This charm softens a target area or object, making it rubbery and bouncy. The Softening charm is part of the first-year charms syllabus at Hogwarts School of Witchcraft and Wizardry.
Stupefy Spell
The stupefying spell stunned the target, rendering them unconscious. This charm was especially useful in dueling, as it can quickly end a duel without causing lasting damage.
Tarantallegra
Tarantallegra is the incantation of a spell that forces the victim's legs wildly out of control in a kind of quickstep dance. We first see this spell when it is cast against Harry by Malfoy.
Langlock
Langlock was the enchantment that caused one's tongue to affix to the root of their mouth. It was invented to prevent someone from speaking aloud and can be used on both humans and spirits.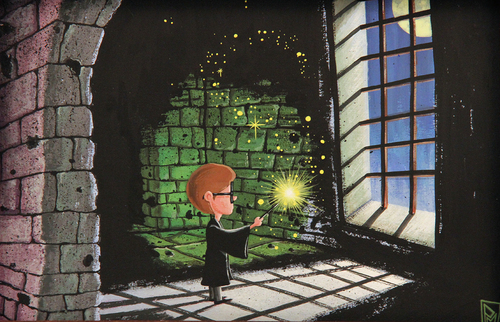 Orchideous
Generally referred to as the Bouquet Spell was a transfiguration charm that configured a bouquet from the tip of the caster's wand. The movement for this spell was to move one's wand in a circle in the air, with the spell producing a pink light upon casting.
Mucus Ad Nauseam
The Curse of Bogies (Mucus Ad Nauseam) was a charm that gave the recipient a nasty cold and an extremely runny nose. The cold could cause the victim to collapse if it were not treated.
Relashio
This is one of the lesser-known Harry Potter spells. It is also known as "The Revulsion Jinx." Relashio is a unique jinx that forces its target to loosen or release its grip on whatever it is holding. It's a handy spell for disarming your target. Even better, it works on both living and non-living things, as long as it is holds something.
So, there you have it, Potterheads, your own handbook to fascinating Harry Potter spells. Get practicing all of these Harry Potter spells, and in no time, you'll be ready to traverse the Wizarding World and maybe even apply to the Hogwarts School of Witchcraft and Wizardry.