When you choose a Hebrew name for your princess, you are giving her something that is full of history, meaning, and beauty. Indeed, these names have become so popular and "modern" – like Jordan and Jessy – that some might not even realize the ancient heritage involved.
Are you curious about more Hebrew gems that possibly await your precious little girl? Great. We handpicked the best 100 names and their meanings so that you can choose a gorgeous name for your new daughter today!
She's a Princess
Of course, she is! But you might be surprised to learn how many female Hebrew names translates as "princess." Well, aren't all our little girls worthy of the title? If you agree, then here are some of the most beautiful names meaning exactly that.
Amira
Natania
Sadie
Sarah
Her Father's Joy
If Dad is particularly stoked with the arrival of a new daughter, then why not consider these names?
Aby – My father's joy, true.
Abiah – My father rejoices.
Gahl – Joy of my father.
Some More Joy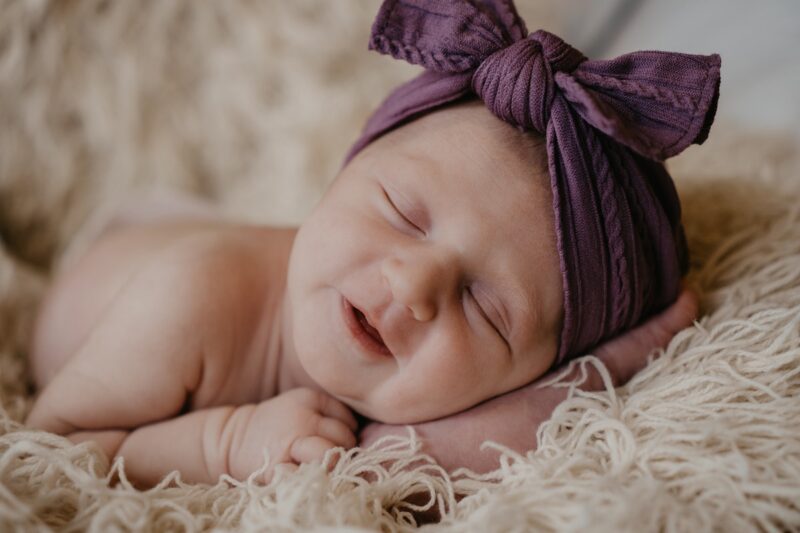 These names are great choices if you want "joy" to be the main flavor of your daughter's name but not have it exclusively linked to Dad!
Diza – Joyous.
Gayle – Cheerful, joyful, and lively.
Geela – Eternal joy.
Gilal – Eternal joy.
Ghila – The joy of the Lord.
Jessy – Joyful, Jehovah exists, a flower or clever.
Rinna – A joyous song.
Girls Are Strong Too
Are you looking for a powerful name for your new daughter? Then this list of dynamite sticks is for you!
Aaren – Mountain of strength.
Aria – A lion, a melody, song, air.
Ariel – Strength and courage.
Avi – Strength, sun, God.
Briah – Force, strength, power, perfect.
Hezir – A woman of great strength.
Lonni – A lion's strength.
Mordechai – A warrior.
Seraphina- Ardent and fiery.
A Nature Girl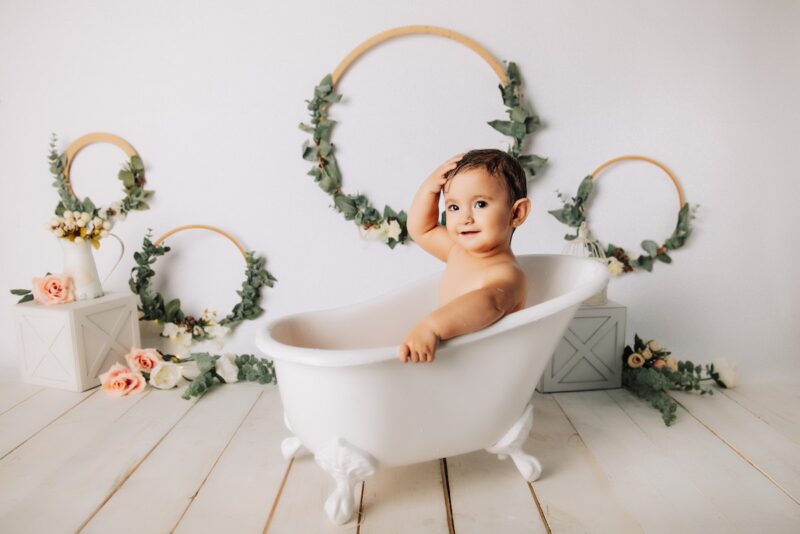 Nature names remain popular across the world. If you love the thought of calling your daughter after something in the natural world, then we've got the best names for you.
Abilene – Land of meadows.
Alya – Oak tree, moonlight, hallow.
Avea – Like a bird.
Aviva – Spring.
Ayla – Halo.
Anya – Jehova's cloud.
Bethany – House of figs.
Dalia – A branch or flower.
Deborah – A swarm of bees.
Esther – Star.
Gayora – The valley of light.
Hadassas – A myrtle tree.
Hagia – A bird, to fly swiftly, festive or joyful.
Hanna – A garden, happiness, joy and grace.
Ilana – Oak tree.
Iris – Rainbow or flower.
Jael – A mountain goat.
Jemima – The little dove.
Leila – The night.
Lilac – A flower.
Mary – Drop of the sea, bitter, or beloved.
Maya – Water.
Orpah – A baby fawn.
Rona – The light, a rough island, my joy, the wise one.
Sela – A rock.
Sharon – The name is derived from a plain in ancient Palestine that was famous for its abundant roses.
Talia – The gentle dew from heaven, by the water.
Tamara – A palm tree.
Talora – Dew in the morning.
Yalda – The birth of the sun, the longest night of the year.
Zara – A blooming flower; God remembers.
Beauty and Love
Some of the best names for little girls are those that touch on grace, love, and beauty. Hebrew names excel in this area, so you're in for a treat if you want to infuse your daughter's name with warmth and glitter.
Aneta – Grace.
Anika – Compassion and forgiveness.
Bell – Beautiful.
Davina – Cherished or beloved.
Dodie – A well-loved gift from God.
Ella – Beautiful.
Micah – The one who resembles God, beautiful, gift of God".
Mika – Beautiful.
Naamah – Sweetness, grace and beauty.
Na'ava – Beautiful.
Naomi – Pleasant or pleasantness.
Noya – A divine beauty.
Ruth – A compassionate friend.
Shai – A gift, beautiful.
Shiloh – Tranquil.
Tiferet – Beautiful.
Yaffa – Beautiful.
A Gift from God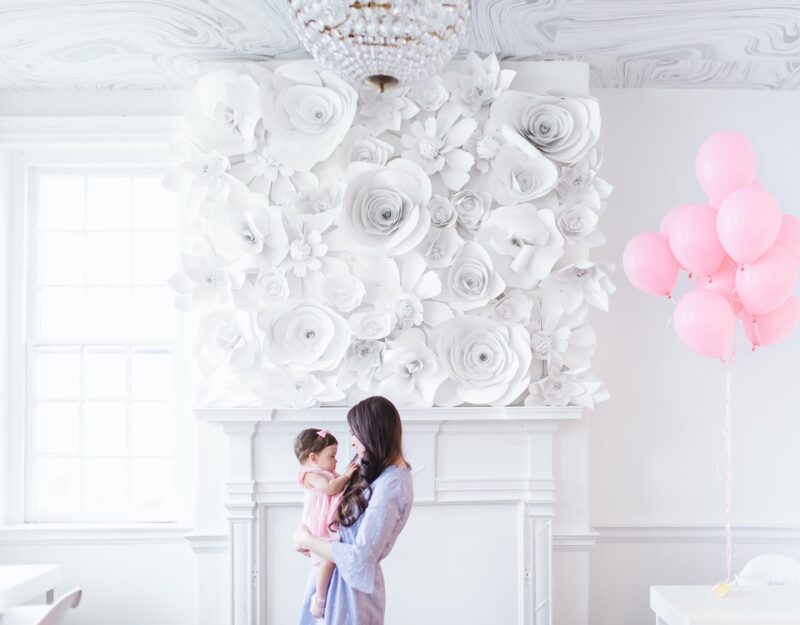 Sometimes, a new daughter feels like a gift. If you feel like your little girl is the answer to all your prayers, then here are the best names to consider.
Eliana – My God has answered.
Eliza – Pledged to God.
Iva – A gift from God.
Janina – A gift from God.
Janis – God Yewaha is gracious.
Joka – A gift from God.
Mati – A gift of God Yahwe.
Odelia – Praising God, a melody, prosperous, wealthy.
Samantha – Told by God.
Yana – God gifted, He answers.
More God-Inspired Names
If you like the idea of linking your new daughter's name to religion, especially something with a meaning that involves God, then this list is for you.
Eliza – Pledged to God.
Elizabeth – My God is an oath, my God is abundance.
Elsa – God is my oath.
Iman – God is with us.
Joyce – She who belongs to God.
Rebecca – A servant of God.
Names with Unusual Meanings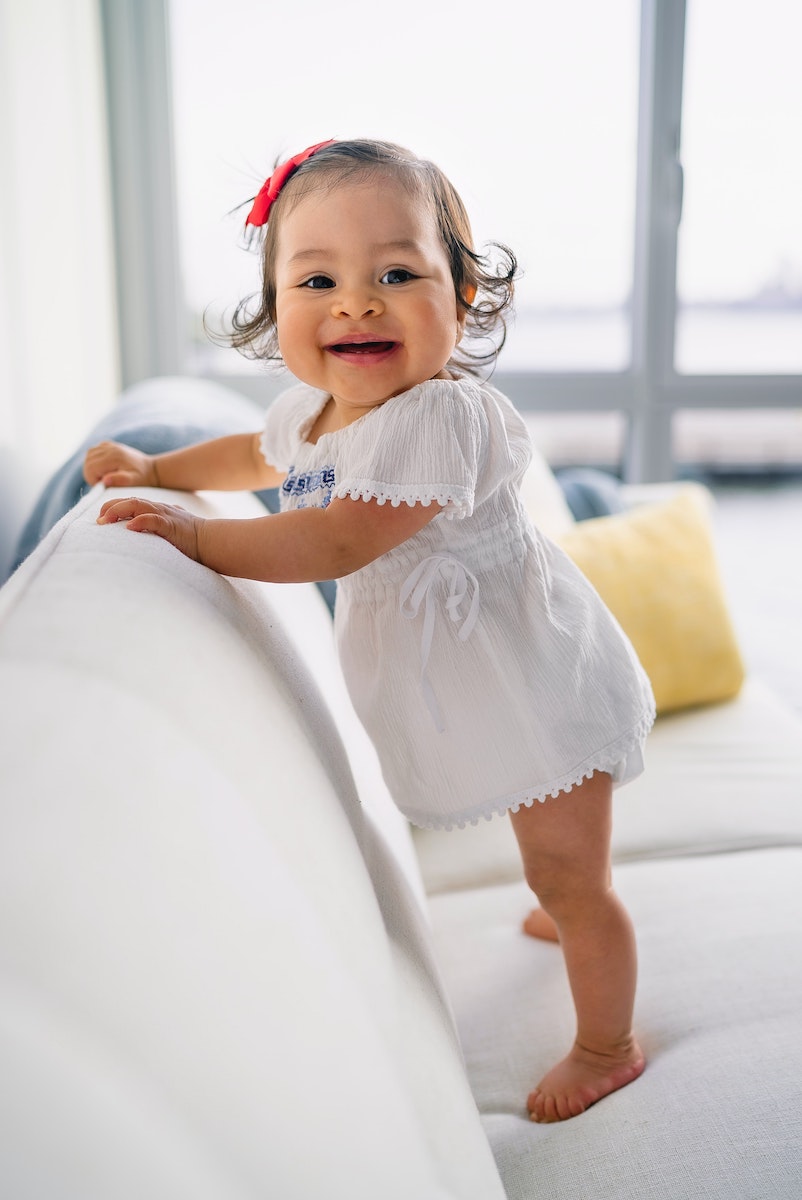 Do you like oddball meanings when it comes to names? You'll find them right here! We also included the darker ones. While these names have less-than-joyful meanings, they are so pretty that we couldn't resist!
Jordan – To flow downward.
Leah – Weary or to feel tired.
Madelaine – From the tower.
Marah – Bitterness.
Molly – Bitter.
Noa – Motion.
Orli – Light for me.
Samara – A companion in night conversation, under God's rule.
Zera – The beginning.
Amari – Eternal.
Anat – To sing.
Eve – Life, she who creates or brings life.
Kelila – A crown or laurels, possibly a crown of laurels.
FAQ
Q: What is a Unique Hebrew Name for a Girl?
The best way to come up with a unique Hebrew name for your new daughter is to combine two names that appeal to you. For example, Zera-Ruth or Jordan-Jessy.
Q: Can I Use a Hebrew Name if I'm Not Jewish?
Of course, you can! Many names popular today have Hebrew origins and people from all walks of life pick these for their daughters.
Q: Which Hebrew Names are Gender Neutral?
Some of the most popular gender-neutral Hebrew names include Neta, Leor, Gil, Rimon, and Liron.
Q: Which Hebrew Names for Girls Are the Most Popular?
The popularity of names often changes year by year. But during the last few years, the most popular Hebrew names for girls included Hannah, Elizabeth, Ruth, Dodi, and Iva.