If you are a music buff, then the chances are high you already have Spotify in your phone. This is a widely known music streaming service with plenty of choices. However, it's not free. In fact, the free version does nothing but push you towards purchasing a premium license.
Spotify premium has a lot to offer. However, if for some reason you are no longer happy with the premium package, it's possible to cancel.
But before you think of canceling, let's find out why the upgrade could be worth it in the first place. If this feels irrelevant (and your mind is made up), please skip to the part that explains how to cancel Spotify premium.
Reasons Why You Should Upgrade to Spotify Premium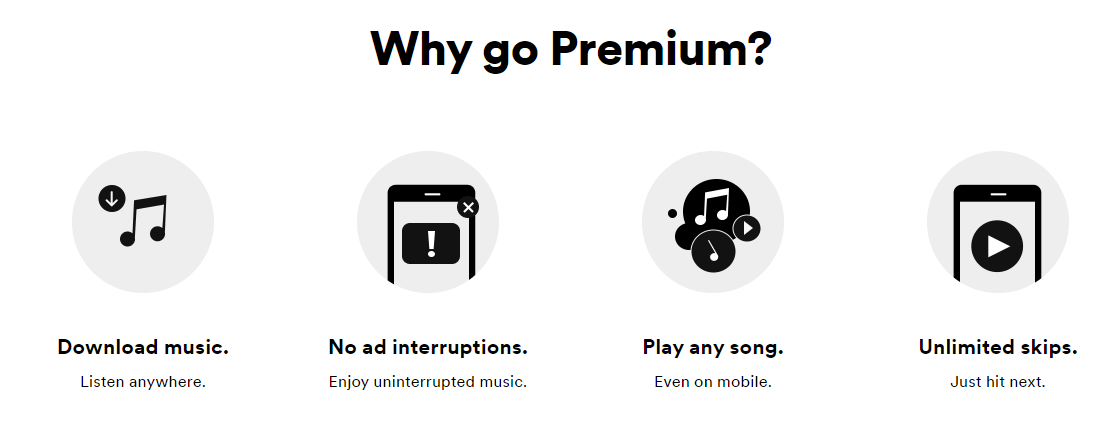 Sometimes it's okay to know what's in it for you before upgrading your music subscription. With Spotify premium, here's what you get:
No annoying ads
Admit it, it's creepy to listen to music, and anytime you want to skip to the next or check out the album details, you see display ads too. It even sucks the joy out of you if they are poorly targeted or play in between songs. When you upgrade to premium, they'll not serve you unsolicited advertisements.
Unlimited skips
Your mood changes depending on various circumstances. As that happens, you'll want to press skip on and on until you get to a tune that fits the moment. This freedom will only be available to you if you upgrade to the premium plan.
You can listen offline
If upon listening, you come across songs you would love to keep track of, you can make them available offline. This not only saves data but helps you stock great music for when traveling as well. You can keep up to 10k tracks offline which is pretty cool compared to other similar premium services.
Spotify Connect
Besides Bluetooth connection, Spotify Connect lets you play music through any Wi-Fi-enabled device. That could be Google Home, Wi-Fi speakers, Amazon Echo, PC, Chromecast, and other smart devices.
Unlimited access to new releases
Here's something worth noting. Free Spotify does not pay artists as much as the premium one for each stream. To sort out this discrepancy, product owners are now allowed to put up paywalls that let new releases play on the paid platform for two weeks before finally being accessible to everyone. 
In other words, those on free Spotify cannot access most of the latest releases.
How to Cancel Spotify Premium
Here are the steps you need to follow to cancel your Spotify premium subscription on mobile:
Step one: Note that you cannot cancel Spotify premium from the app itself. You need to open your favorite browser (Safari, Google Chrome, and others). In the browser, type in Spotify.com to be redirected to their main website.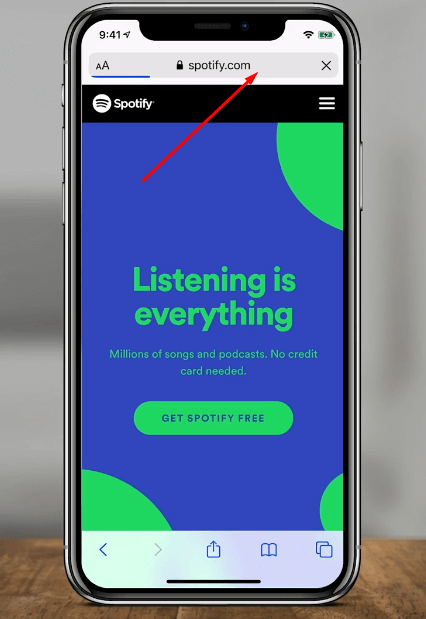 Step two: press the three-line dots on the right side to reveal more choices.
Step three: among the revealed choices, click on 'log in' to be taken to your account. If you had already logged in from the browser, you'll be redirected straight to your account.
Step four: Expand the account overview tab to display more info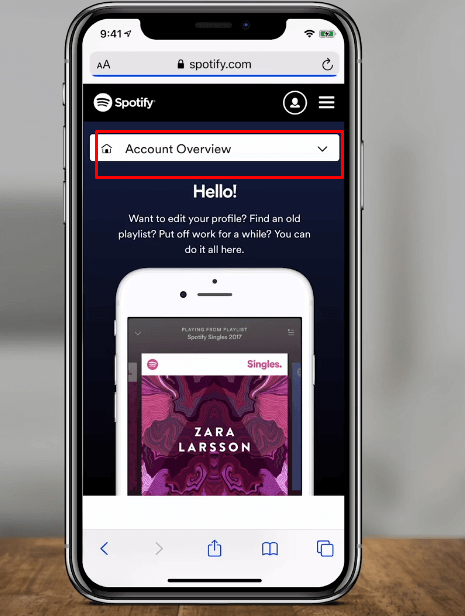 Step five: once you have clicked to expand the menu tab, now click to open 'Available Plans'
Step six: Browse the page as it shows all the available plans. Scroll all the way to the bottom where you will find a tab to cancel your premium membership.
Step seven: Click on 'Cancel Premium'
Step eight: Click on 'Yes, Cancel'
Yippee! You just canceled your subscription and you will not be charged come next month.
It's even easier to do this on a desktop. While on your app, click the dropdown arrow on the right-next to your account name.
Next, click on 'account' to reveal more info.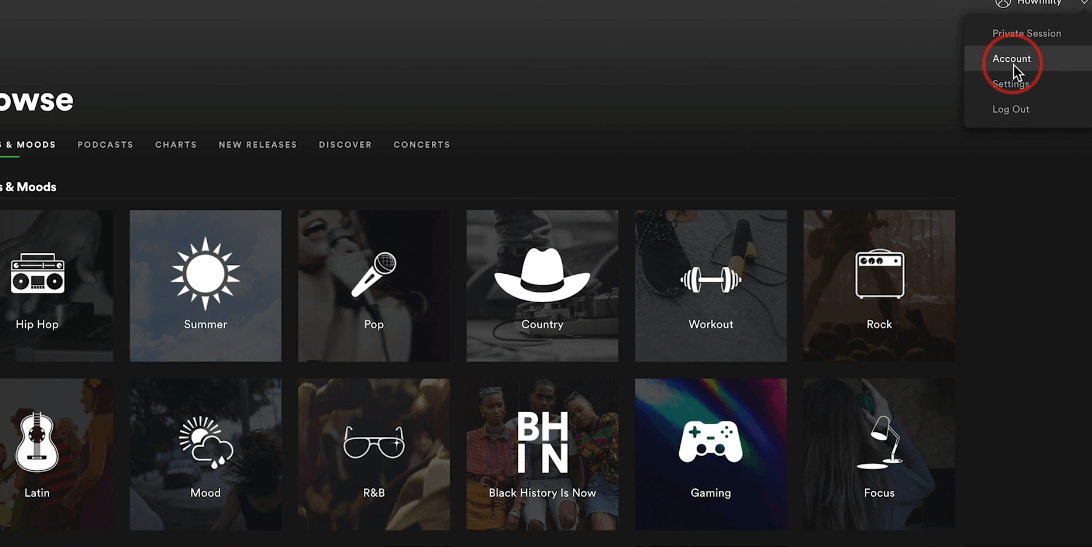 Right after clicking on 'account,' this will redirect you to Spotify.com from where you can continue with your cancellation.
The next step is to click on the second choice 'available plans'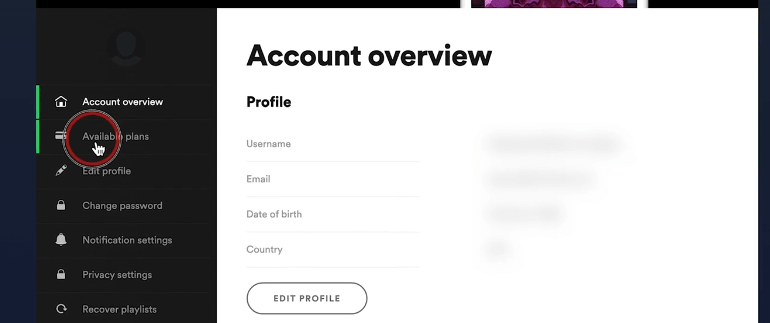 Lastly, scroll all the plans till the end of the page where you get to cancel your premium package.
Understand that if you cancel early before the end of your subscription days, you'll still enjoy premium benefits for those given days. After the last day, your account will officially revert to free mode and you'll have lost all premium privileges.
Is Spotify worth its premium pricing?
Well, let's see. For roughly $10, you get access to millions of songs, zero ads, and multiple offline saves. The latter offer becomes even valuable for those who don't want countless mp3 taking up much of their storage space or don't want to deplete their mobile data plan.
It's not just that. You get to check out new releases, make multiple skips, share music with friends, and even snoop on what they've been listening to.
There are a few scenarios though where Spotify's premium fee seems needless. First, if you are only using the app to discover new music. Second, if you are already subscribed to another music streaming service with almost similar features. 
Lastly, the subscription will not be worth it if you only open it less than three or four times a week.
Wrap up
Now you know how to cancel Spotify premium. If for some reason you found this music listening app to be unsuitable, you can always search for Spotify alternatives. A few worthwhile mentions to try out include YouTube Music, Deezer, Soundcloud, BandCamp, MusicUp, Apple Music, Tidal, Pandora Radio, Saavn, and many more. 
If you are thinking of deleting your Spotify account as well, then you better know a few things. First, you'll lose both your online and offline playlists and locally saved music. Secondly, you'll lose your username. Last but not the least, if you were a student and had a discount, it would not apply until a year later. We hope everything is now crystal clear. Happy listening-on Spotify or elsewhere.