Last Updated on December 11, 2019
Once you've made up your mind to sell your property, getting it done as soon as possible is imperative. Depending on if you are in a cold or hot real estate market, the definition of fast may vary. In hot markets, properties are expected to sell within 45 days of listing.
On the other hand, cold markets may take up to 90 days before a deal is struck.
Surveys have shown that the longer a house spends on the market, the less its perceived value is to both the owner and the agent in charge. Evidently, the longer your home is on the market, the more likely you'll have to accept a lower than what you expected.
Impatience is also a reason that can push buyers to sell fast. If you're moving to another country or your house is being foreclosed on, you don't have a lot of time to spare. In many cases, where time is of the essence, homeowners prefer to sell to cash buyers.
Cash buyers are usually home flippers who are looking to buy your property, do a little fixing and flip it for cash. If you're in a very active market, then finding a cash buyer is more comfortable. Merely searching for terms like 'Socal home buyers' if you live in southern California can help you find one.
Whether you're selling to cash home buyers or looking to sell via a licensed real estate agent, there are a few things you can do to reduce the amount of time your property spends on the market. Here they are:
Pricing
If we're sincere, everyone is price-conscious. Price also happens to be the most critical factor when we're making large purchases like buying a house. One of the best things you can do for your sale is to price your home in a way that is attractive to potential buyers. That is not to say you should undercut yourself and sell very cheap though.
Unless you have no problem with losing some money on the property and are just really concerned about getting rid of it, you should not price cheap. In fact, pricing too cheap can spook some buyers. They will likely think that your home has a major defect you're trying to sell off.
Gather information on the properties that have been recently sold in your neighborhood and the ones that were most similar to yours. You can use that information to estimate what would represent a sweet deal for the buyer and still net you a profit. If you're intent on being more thorough, hire a real estate appraiser that knows the area to give you an estimate of your home's worth too.
If you can offer a bargain price, you can expect to see buyers queuing up to get your property.
Make Use of Every Listing Possible
Getting a quick buyer is also a numbers game. If your property is in good condition and the price is right, you're more likely to get a buyer if you have more people looking at it. Try to make use of all the listing and marketing avenues you can.
You can take out paid ad spaces on listing websites, advertise in local newspapers and use online message boards like Craigslist. Even the little 'FOR SALE' sign should be on your curb, just in case someone driving by might be interested. If there's a new place you can place an advert on, put it there.
Make Your Home Ready For Buyers
Homebuyers are mostly visual in their inspection so, if you're bringing them through the door, you have to make sure that your home is looking 'buyable.'
The curb of your house is the first thing potential buyers see and is your chance to make a great first impression. Make sure to do a little landscaping to make it look serene and beautiful. You can also add a little bit of color to your door to make it a catchy contrast to your lawn.
Typically, the living room furniture is arranged to make sure that everyone can see the TV when seated. However, this arrangement can make the room seem small. Rearrange your rooms to make sure that they appear larger and more spaced out. Make sure your guests can move around freely in your home.
Make sure to fix holes and cracks in the walls and ceilings. You can call services like Ace Home AZ to take care of that.  You should also pay special attention to the bathroom and kitchen as they are big selling points for homes.
You should lay a fresh layer of paint on worn-out surfaces to keep them looking nice. You can also replace your appliances if the ones you have are broken.
Have an Irresistible Offer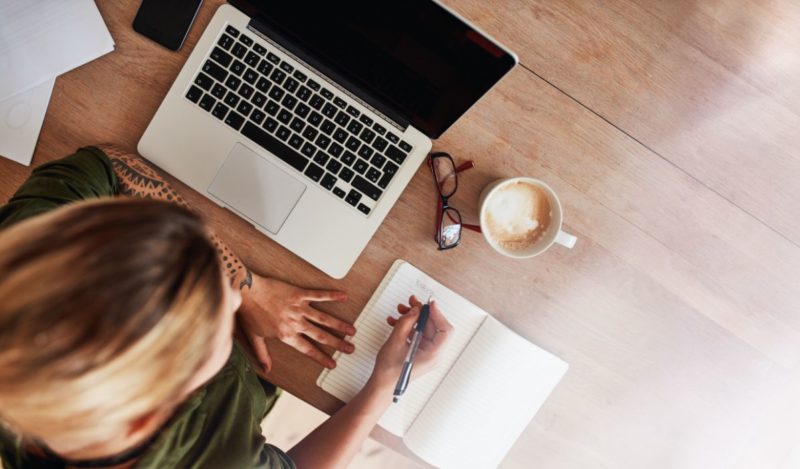 Creating an attractive offer can be the single difference in being able to sell your house now or waiting for six months. There are several ways to create offers that will give your potential buyers second and even third thoughts.
Propose credit towards closing costs: Closing costs usually include the expenses required to finalize the deal. Although they don't cost a lot, the buyers will likely be thrilled by avoiding paying them.
Offer the buyer a transferable home warranty: A transferable home warranty will cover all the gadgets and appliances the new buyer inherits from you. This is good news for them as they won't be responsible for making repairs for at least a year after purchasing the house. It will most likely cost up between $300 to $400. If your home was in perfect condition though (and if you're a bit lucky), you might not even have to pay a dime.
Buyers and Sellers alike do not like to stay too long in the housing market. The natural frustration with trying to get something done for a long time is bound to set in for both parties at some point. So, if you're a seller looking to sell quickly, that's great for buyers. If you can apply the information you've gotten so far, you should be a few weeks from closing the deal on your home.