Last Updated on January 14, 2022
Our parents always tell us to dream big. They always say that no matter how difficult life may be, we should never be afraid to chase our dreams. Sometimes, we think that we may never reach the goals we are aiming for, but as the saying goes, "Nothing is impossible." That is why we still strive our hardest to get what we want.
Mark Cuban is a very famous personality in the world of sports and business. He currently owns the Dallas Mavericks, a Dallas-based professional basketball team. Aside from this, he has plenty of other active and booming businesses. However, life wasn't always like this for Mark Cuban.
Like the most of us, he also started from scratch. Together, let's find out how he was able to build his empire.
The Start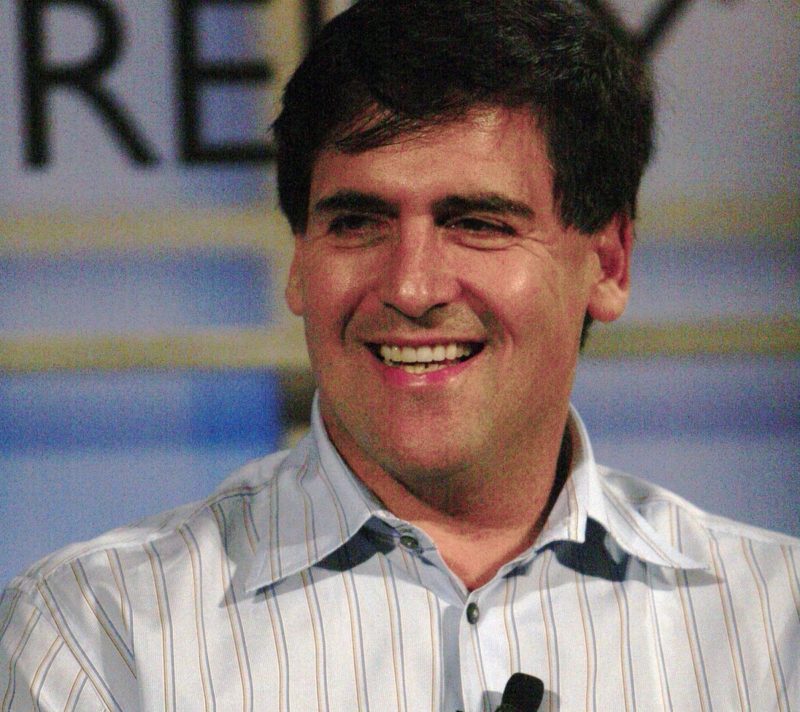 Mark Cuban was born on July 31, 1958 in Pennsylvania to a working-class family. His father works in automobile upholstery, and his mother didn't have a stable job. His grandfather, a Russian emigrate who changed their surname from Chabenisky to Cuban, sold goods from a truck to feed the family.
Mark inherited his grandfather's knack for business. When he was 12, he sold garbage bags in his neighborhood because he wanted to buy a pair of basketball shoes. In high school, he sold stamps and old coins to earn some extra money.
On his senior year, he opted to enroll at the University of Pittsburgh as a full-time student. He worked several jobs, like bartending and promoting parties. After a year at Pittsburgh, he decided to transfer to Indiana University.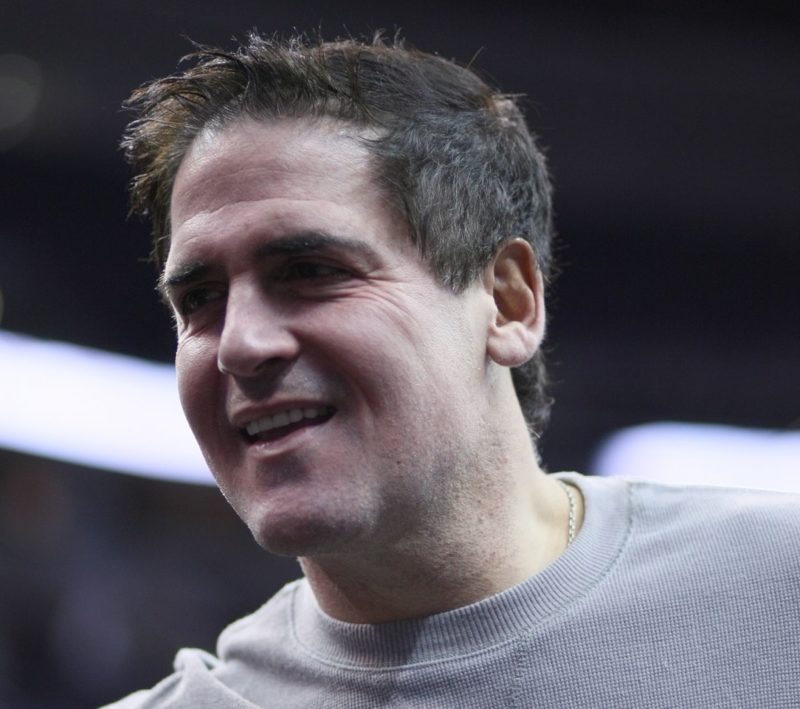 In 1981, he received his Bachelor's Degree in Management from the Kelley School of Business. When asked why he chose this school, he said that it cost the least amount of tuition fees from the list of the top ten business schools. Of course, he still worked in his free time during college.
In 1982, he moved to Dallas, Texas, where he found a job as bartender. He also worked as a salesman for a computer software store, called Your Business Software. However, he was fired because he met with a client to close a deal on a new business venture instead of preparing the store for working hours. Things went uphill for Mark Cuban from this point.
The Uphill Climb
Shortly after he was fired from Your Business Software, Mark started Microsolutions, a computer software reselling company. They worked with Carbon Copy, CompuServe and Lotus Notes. One of their largest clients is Perot Systems, an information technology service provider. In 1990, he sold Microsolutions to CompuServe, which earned him approximately $2 million from the deal.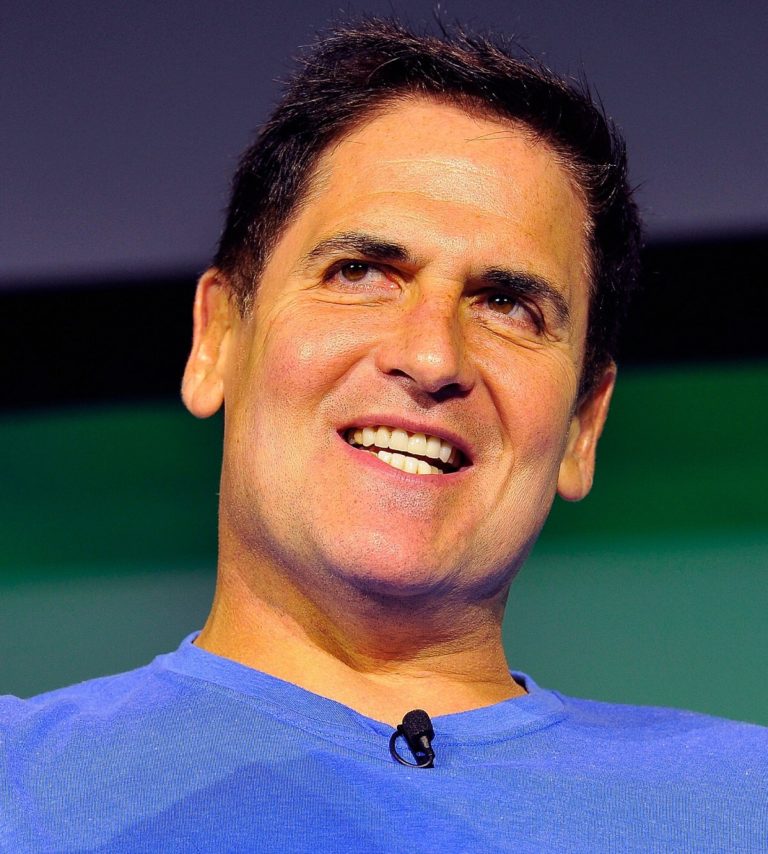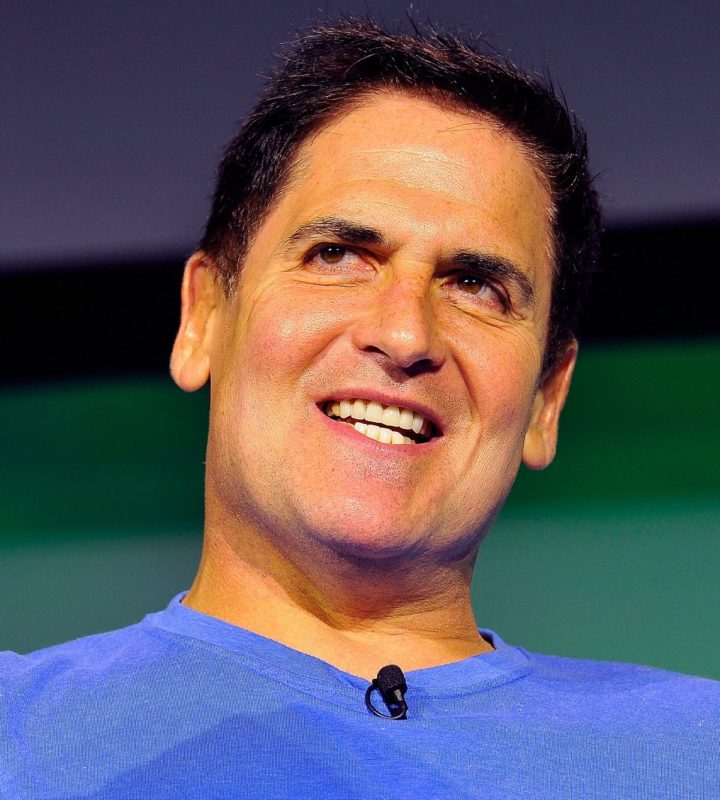 In 1995, Mark, being a basketball fan, encountered problems with their reception in Texas. Together with his friend, Todd Wagner, he came up with an internet-based solution to this dilemma. They started Audionet, which later became Broadcast.com.
Using this site, people were able to stream audio by connecting to the internet. It was a sure hit. In 1999, Broadcast.com helped in the first live stream of the Victoria's Secret Fashion Show. The site was acquired by Yahoo! later that year for $5.7 billion in stocks.
Mark Cuban ventured into other businesses, still with the help of Todd Wagner. They founded 2929 Entertainment together, and watched it progress to a well-known American company involved in film production and home entertainment. They also own Magnolia Pictures.
He invested in start-ups like Swash, a high-tech bidet-like toilet seat, made by Brondell, Inc. He also financed Sharesleuth.com, a website made by an investigative reporter named Christopher Carey that aims to uncover misinformation and fraud in companies. Aside from this, he also provided capital to Motionloft, an analytics company to help in launching it.
In 2011, Mark Cuban became a "shark investor" in Shark Tank, a reality program in ABC. He has invested in a lot of deals on the show, and in November 2017, he became the richest of all the Sharks that appeared on it.
His Success
On January 4, 2000, Mark Cuban acquired major shares in the Dallas Mavericks. He purchased this from H. Ross Perot Jr for the astonishing price of $285 million. 20 years ago, before this purchase was made, the team only won 40 percent of the games they played.
This increased dramatically to 69 percent in the following ten years. Mark Cuban sat with fans as he watched their games, sometimes even reacting impulsively that he gets fined for criticizing referees and the league itself. He is still looking to invest in other sports like major league baseball.
Mark Cuban holds the Guinness Book of Records award for the largest e-commerce transaction when he bought his Gulfstream V jet in October 1999 for $40 million.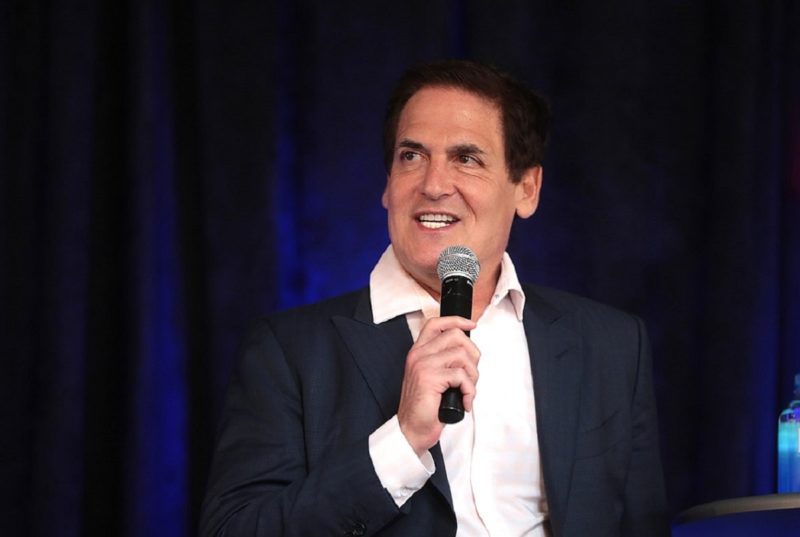 In 2003, he founded the Fallen Patriot Fund which aimed to help the families of fallen US military personnel. He also donated $5 million for the "Mark Cuban Center for Sports Media and Technology" to Indiana University.
Today, he lives in a 24,000-square-foot mansion with his wife Tiffany Stewart, whom he married in a lovely but private ceremony in Barbados. They have two daughters, Alexis Sofia and Alyssa, and a son named Jake.
Mark Cuban was able to build a billion-dollar empire using his talents. He did not stop at a certain point when life got hard. Instead, he pushed harder, so he could reach his dreams. He is surely an inspiration for all of us to dream big and strive harder. Here are 80 quotes from Mark Cuban that will fuel you in aiming for your goals:
Mark Cuban Quotes
"What makes a good salesperson? Let me be clear that it's not the person who can talk someone into anything. It's not the hustler who is a smooth talker. The best salespeople are the ones who put themselves in their customer's shoes and provide a solution that makes the customer happy." – Mark Cuban, How to Win at the Sport of Business
"Always wake up with a smile knowing that today you are going to have fun accomplishing what others are too afraid to do." – Mark Cuban
"It's not about money or connections. It's the willingness to outwork and outlearn everyone." – Mark Cuban
"Success is about making your life a special version of unique that fits who you are – not what other people want you to be." – Mark Cuban, How to Win at the Sport of Business
"It doesn't matter how many times you fail. It doesn't matter how many times you almost get it right. No one is going to know or care about your failures, and neither should you. All you have to do is learn from them and those around you because all that matters in business is that you get it right once. Then everyone can tell you how lucky you are." – Mark Cuban
"When I die, I want to come back as me." – Mark Cuban
"Relaxing is for the other guy. I may be sitting in front of the TV, but I'm not watching it unless I think there is something I can learn from it. I'm thinking about things I can use in my business and the TV is just there." – Mark Cuban, How to Win at the Sport of Business
"Rule #1: Sweat equity is the best startup capital" – Mark Cuban, How to Win at the Sport of Business
"Investors don't care about your dreams and goals. They love that you have them. They love that you are motivated by them. Investors care about how they are going to get their money back and then some. Family cares about your dreams. Investors care about money." – Mark Cuban, How to Win at the Sport of Business
"I had taken a few classes in real-world business and got paid for it instead of paying tuition," – Mark Cuban, How to Win at the Sport of Business
"Effort is measured by setting goals and getting results." – Mark Cuban, How to Win at the Sport of Business
"It would have been easy to judge effort by how many hours a day passed while I was at work. That's the worst way to measure effort. Effort is measured by setting goals and getting results." – Mark Cuban, How to Win at the Sport of Business
"The best way to predict the future is to invent it." – Mark Cuban, How to Win at the Sport of Business
"In sports, the only thing a player can truly control is effort. The same applies to business. The only thing any entrepreneur, salesperson or anyone in any position can control is their effort." – Mark Cuban, How to Win at the Sport of Business
"The sport of business is the ultimate competition. It's 7 × 24 × 365 × forever." – Mark Cuban, How to Win at the Sport of Business
"Everyone has got the will to win; it's only those with the will to prepare that do win." – Mark Cuban, How to Win at the Sport of Business
"In business, to be a success, you only have to be right once." – Mark Cuban, How to Win at the Sport of Business
"Never settle. There is no reason to rush." – Mark Cuban, How to Win at the Sport of Business
"Know your core competencies and focus on being great at them." – Mark Cuban
"I have done well enough financially that I don't have to play 24 × 7 × 365. I can and have cut back to 18 × 7 × 365. Family first, now." – Mark Cuban, How to Win at the Sport of Business
"It's not whom you know. It's not how much money you have. It's very simple. It's whether or not you have the edge and have the guts to use it." – Mark Cuban, How to Win at the Sport of Business
"Treat your customers like they own you. Because they do." – Mark Cuban
"Small businesses don't fail for lack of capital. They fail for lack of brains, they fail for lack of effort." – Mark Cuban
"Open offices keep everyone in tune with what is going on and keep the energy up. If an employee is about privacy, show him or her how to use the lock on the bathroom." – Mark Cuban
"Everyone is passionate about something. Usually more than one thing. We are born with it." – Mark Cuban
"If you're going to compete with me or one of my businesses, you'd better recognize that I'm working 24 hours a day to kick your ass." – Mark Cuban
"I create offbeat advice; I don't follow it. I rarely take third-party advice on my investments." – Mark Cuban
"Creating opportunities means looking where others are not." – Mark Cuban
"You've gotta be differentiated and unique. You've gotta know what your core competency is and be great at it." – Mark Cuban
"Find something you love to do. If you don't make money at it, at least you love going to work." – Mark Cuban
"If you have managers reporting to managers in a startup, you will fail. Once you get beyond startup, if you have managers reporting to managers, you will create politics." – Mark Cuban
"Once you have found out what you love to do, there is only one goal: to be the best in the world at it." – Mark Cuban
"For every one of my businesses, what would I have to do to kick my own ass? Whatever business you have, there is always someone trying to put you out of business. It's better for you to figure how they're going to do it, than they do it." – Mark Cuban
"Because if you're prepared and you know what it takes, it's not a risk. You just have to figure out how to get there. There is always a way to get there." – Mark Cuban
"I worked hard and smarter than most people in the businesses I have been in. It's not in the dreaming, it's in the doing." – Mark Cuban
We can't ever forget that the Internet now is just a staid utility. The exciting platforms are software applications that are very, very simple." – Mark Cuban
"Work like there is someone working 24 hours a day to take it all away from you." – Mark Cuban
"When you turn your team upside down and try to figure out what the culture of the team is, you take the greatest risk a team can take." – Mark Cuban
"Don't start a company unless it's an obsession and something you love. If you have an exit strategy, it's not an obsession."– Mark Cuban
"What I've learned in these 11 years is you just got to stay focused and believe in yourself and trust your own ability and judgment." – Mark Cuban
The key is having great players. But there are a lot of teams that have All-Stars and haven't been able to put it together." – Mark Cuban
"Wherever I see people doing something the way it's always been done, the way it's 'supposed' to be done, following the same old trends, well, that's just a big red flag to me to go look somewhere else." – Mark Cuban
"What I do know, at least what I think I have learned from my experiences in business, is that when there is a rush for everyone to do the same thing, it becomes more difficult to do. Not easier. Harder." – Mark Cuban
"When you've got 10,000 people trying to do the same thing, why would you want to be number 10,001?" – Mark Cuban
"In my opinion, right now there's way too much hype on the technologies and not enough attention to the real businesses behind them." – Mark Cuban
"It is so much easier to be nice, to be respectful, to put yourself in your customers' shoes and try to understand how you might help them before they ask for help, than it is to try to mend a broken customer relationship." – Mark Cuban
"Make sure you are the boss. I don't think I would encourage executives that work for me to blog. There can be only 1 public vision for an organization." – Mark Cuban
"Money is a scoreboard where you can rank how you're doing against other people." – Mark Cuban
"I've learned the number one job of a pro manager is not to win championships but to keep their job." – Mark Cuban
"There are always going to be things we love to do. That we dream about doing. That we really, really want to do with our lives. Those passions aren't worth a nickel." – Mark Cuban
"I love to compete. To me, business is the ultimate sport. It's always on. There is always someone trying to beat me." – Mark Cuban
"I'm a believer that you accomplish much, much more with direct relationships than by using an intermediary. And that cash you keep in the bank can be the difference between staying alive as a small business, or not." – Mark Cuban
"What I've learned is that if you really want to be successful at something, you'll find that you put the time in. You won't just ask somebody if it's a good idea, you'll go figure out if it's a good idea." – Mark Cuban
"Being rich is a good thing. Not just in the obvious sense of benefiting you and your family, but in the broader sense. Profits are not a zero sum game. The more you make, the more of a financial impact you can have." – Mark Cuban
"Doesn't matter if the glass is half-empty or half-full. All that matters is that you are the one pouring the water." – Mark Cuban
"Make your product easier to buy than your competition, or you will find your customers buying from them, not you." – Mark Cuban
"I still work hard to know my business. I'm continuously looking for ways to improve all my companies, and I'm always selling. Always." – Mark Cuban
"A sure sign of failure for a startup is when someone sends me logo-embroidered polo shirts. If your people are at shows and in public, it's okay to buy for your own employees, but if you really think people are going to wear your branded polo when they're out and about, you are mistaken and have no idea how to spend your money." – Mark Cuban
"I don't care what anyone says. Being rich is a good thing." – Mark Cuban
"I'm not the type to pat myself on the back and all that, but somebody has to be lucky, right? When I got to Dallas, I was struggling – sleeping on the floor with six guys in a three-bedroom apartment. I used to drive around, look at the big houses, and imagine what it would be like to live there and use that as motivation." – Mark Cuban
"I look at my annual budgets for everything and anything, and I look to see where I can save the most money on those items. Saving 30 percent to 50 percent buying in bulk – replenishable items from toothpaste to soup, or whatever I use a lot of – is the best guaranteed return on investment you can get anywhere." – Mark Cuban
"Go out there and get rich. Get so obnoxiously rich that when that tax bill comes, your first thought will be to choke on how big a check you have to write." – Mark Cuban
"Social media is just a platform. Twitter is a very simple and immediate broadcast platform. Facebook is a very personal, when it comes to friends and when it comes to fan pages, a little bit less but still somewhat personal way to communicate." – Mark Cuban
"The number-one job of the hedge-fund manager is not to make sure that you can retire with a smile on your face – it's for him to retire with a smile on his face." – Mark Cuban
"Culture is very important to the Mavs. Your best player has to be a fit for what you want the culture of the team to be. He has to be someone who leads by example. Someone who sets the tone in the locker room and on the court. It isn't about who talks the most or the loudest. It is about the demeanor and attitude he brings." – Mark Cuban
"When I got to the Mavericks people were all giving me advice – change this, change that – and one thing that I didn't do was fire anybody." – Mark Cuban
"You've got to be very cognizant of the correlation between social media links and business because they don't always correlate as highly as people would like." – Mark Cuban
"In the past, people used to tell me to shut up a bit. But what I believe is to put out your opinion and let everyone else react. If I'm wrong, I'm wrong." – Mark Cuban
"If there was a template for success in sports, everyone would follow it. You do the best you can and trust the people you trust." – Mark Cuban
"Recessions are the best time to start a company. Companies fail. Others hold back capital. If you are willing to do the preparation and work, it is the best time to invest in yourself and start a business." – Mark Cuban
"Forget about finding your passion. Instead, focus on finding big problems." – Mark Cuban
"Every 'no' gets me closer to a 'yes'." – Mark Cuban
"Don't let fear be a roadblock."– Mark Cuban
"Learn to sell. In business you're always selling – to your prospects, investors and employees." – Mark Cuban
"Don't get caught up in how many hours you work. Judge success based on having goals and measuring your results. Hard work, and lots of it, is certainly needed, but focus on what you get done." – Mark Cuban
"Perfection is the enemy of profitability. You can try and make everything perfect but you'll be losing opportunity somewhere else." – Mark Cuban
"There are no shortcuts. You have to work hard, and try to put yourself in a position where if luck strikes, you can see the opportunity and take advantage of it." – Mark Cuban
"It's not in the dreaming, it's in the doing." – Mark Cuban
"Companies don't fail for a lack of cash or attitude. Companies fail for a lack or brains and effort." – Mark Cuban
"To be the best salesperson put yourself in the shoes of the person to whom you're selling. Don't sell your product. Solve their problems." – Mark Cuban