In 2005, Mitch Hedberg was the funniest man in the world. The American stand-up comedian enthralled audiences at stand up comedy nights with his laidback stage persona and unorthodox comedy style.
Albeit short-lived, his stellar career forever changed the name of comedy. His life is still being celebrated by other comics and comedy enthusiasts up to this day.
The Makings of a Phenomenon
Mitchel Lee "Mitch" Hedberg was born on February 24, 1968, in Saint Paul, Minnesota. He had a congenital heart defect that marred his childhood with extended periods of treatment. Because of this, his younger days were shrouded with anxiety. His family and peers believed that his experience ignited his drug use (and abuse) later in his life.
Hedberg first tried his hand at stand-up comedy in Florida where he also trained and polished his comedy skills. However, it was when he moved to Seattle and went on a comedy tour that he developed his stoner dude character with a signature style of spitting one-liners, non-sequiturs, and wordplay.
As someone who made a living performing onstage, Hedberg suffered from severe stage fright – and it was on full display in a lot of his performances. He sported long hair that covered the better part of his face.
He held his head down and stared at the floor instead of making eye-contact with his audience. His eyes were closed most of the time and he tried to hide it with colored sunglasses. At times, his hands would shake ferociously while holding the microphone.
He was also extremely self-aware and was the first to criticize himself if a joke did not generate laughs. Nonetheless, his quirks and self-deprecating humor only added to his charm and solidified his personal brand of comedy.
The Big Breakthrough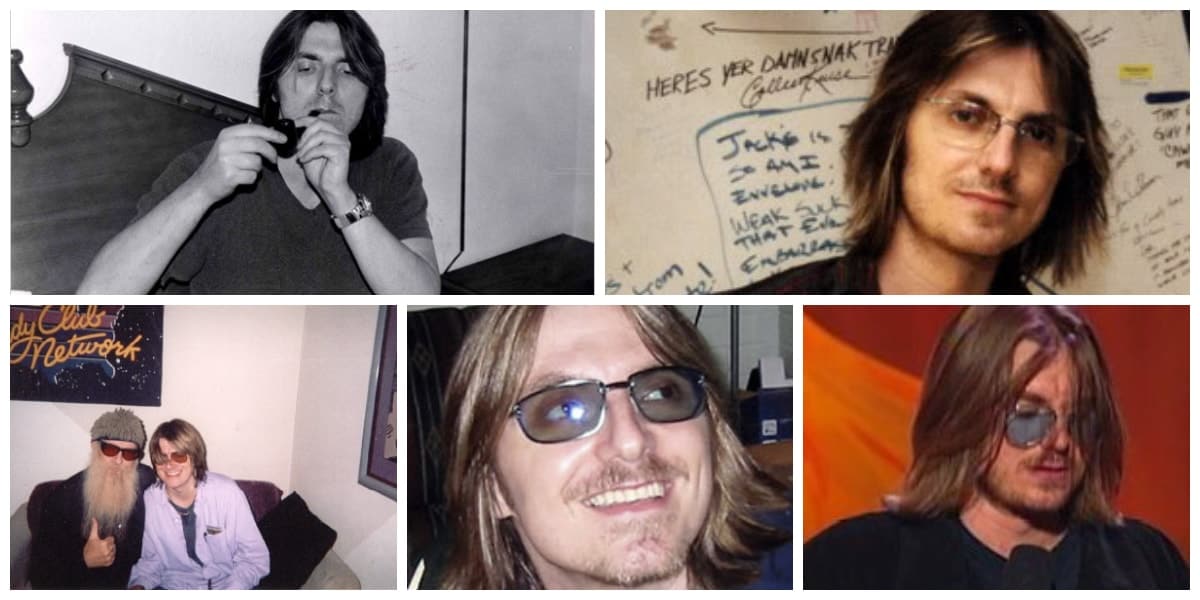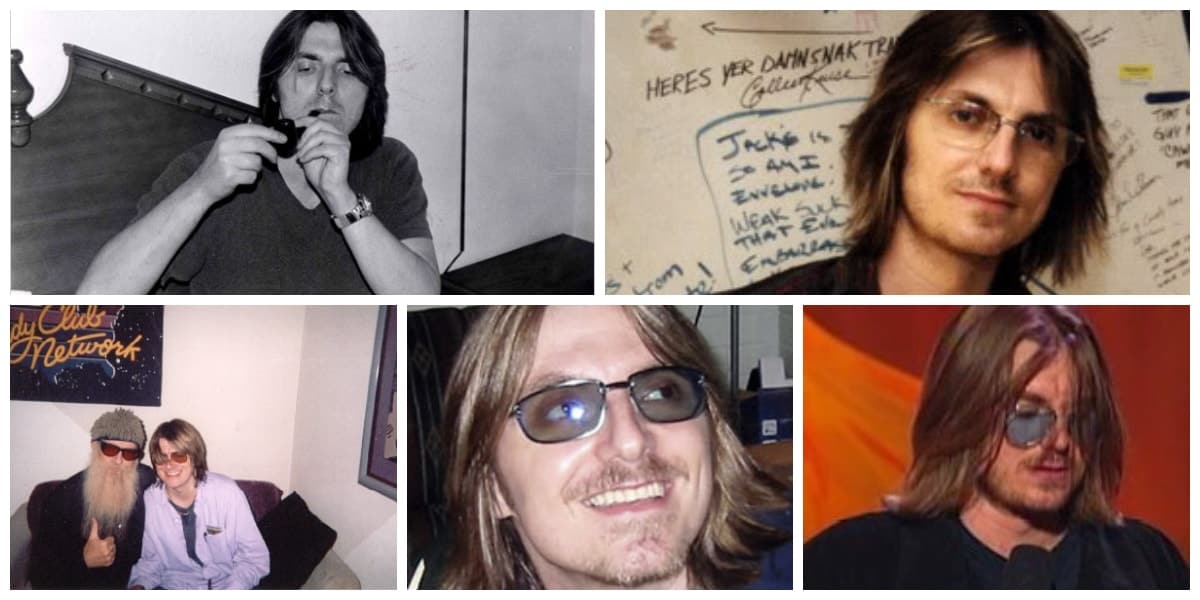 Like most comics, Hedberg based most of his material from daily life. He enjoyed being around people –observing them and listening in on their conversations. He would often hang out in places like Target to look out for new material.
But it was his naturally whimsical take on everyday things and situations that made him stood out from the pack. He was often referred to as "the man who sees the world through rose-colored glasses". Through his performances, he let the audiences take a peek.
Hedberg's simple yet refreshing approach to comedy made waves and more and more people started to take notice. In 1996, he made his TV debut when he appeared on MTV's Comikaze. This paved the way for a string of guest appearances on numerous cable TV shows.
His biggest break came shortly afterward when he got invited to perform at the esteemed Just For Laughs Montreal International Comedy Festival. His on-stage wit and ingenuity rang the alarm among industry personnel and critics. Countless offers flooded in for the rising superstar.
His performance at the festival landed him a $500,000 deal with Fox Studios and a guest appearance on the top-rated Late Show with David Letterman. His spot on the show was positively received – so much so that Letterman himself quoted his jokes later on in the program. It became the first of a total of 10 guest appearances on the show.
He managed to keep the ball rolling until the next year when he participated and bagged the grand prize in the Seattle Comedy Competition. He also appeared in an episode of "That 70s Show" on Fox.
Hedberg became one of the most notable stand-up comics of his time and earned a cult following. TIME Magazine even went so far as calling him "the next Seinfeld". From then on, there seemed to be no other way for Hedberg but up.
Untimely Death and Legacy
Despite his increasing fame in the world of entertainment, Hedberg stayed grounded and always looked back at his career with gratefulness. According to his wife, he never turned down a job offer. During the peak of his career and until his last days, Hedberg kept on doing comedy tours, often doing three shows in a single night.
For someone who had experienced rejection too many times when he was just starting out, he deemed that it was only proper to grab every opportunity that his newfound success brought.
On March 31, 2005, Hedberg tragically died of drug overdose. He was only 37, and his promising career was cut short. His death was announced to the public on April 1, 2005. In true Mitch Hedberg fashion, people thought it was just an unexpected punch line of an April Fool's joke.
He was destined to be one of the greats. Years after his death, his fans and fellow comedians still reminisce about how he created his own rules that shook the world of stand-up comedy.
Here are 25 of the best quotes, jokes, and punchlines from Mitch Hedberg that prove why he was in a league of his own:
Mitch Hedberg Quotes
"I have a vest. If I had my arms cut off, it would be a jacket." – Mitch Hedberg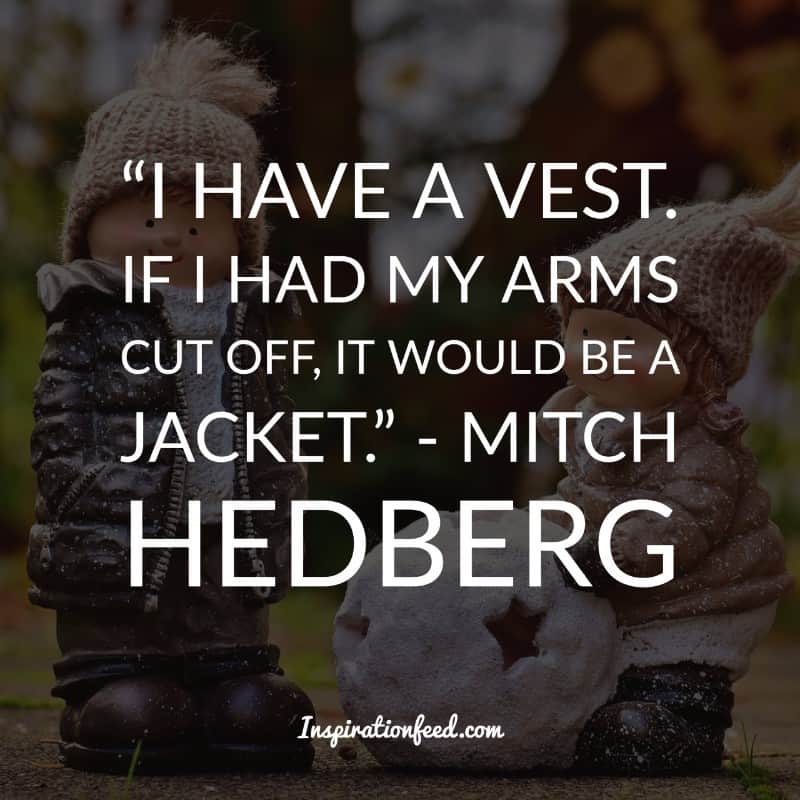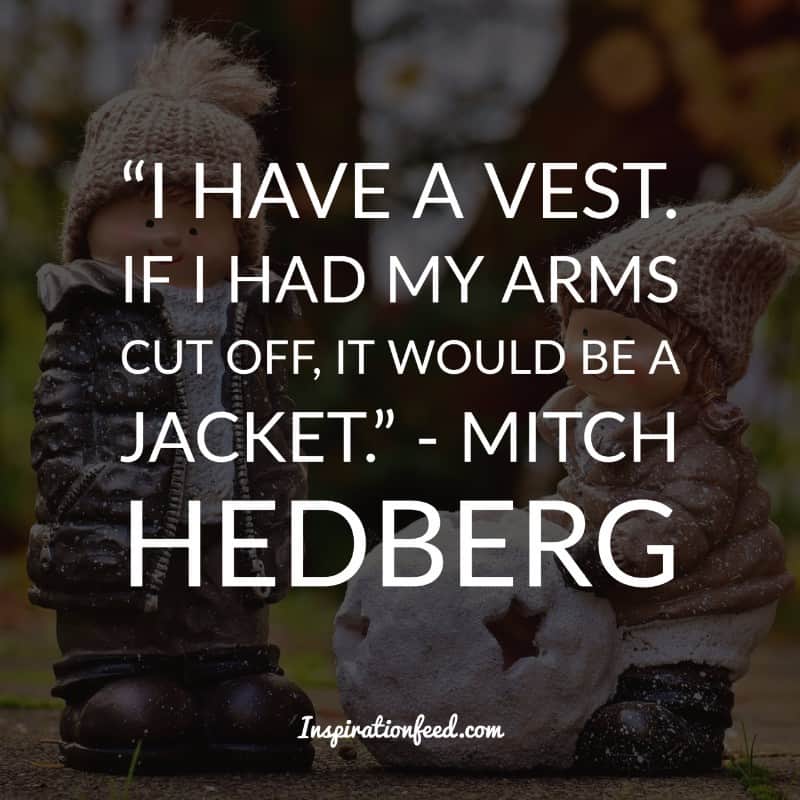 2. "My belt holds up my pants and my pants have belt loops that hold up the belt. What the fuck's really going on down there? Who is the real hero?" – Mitch Hedberg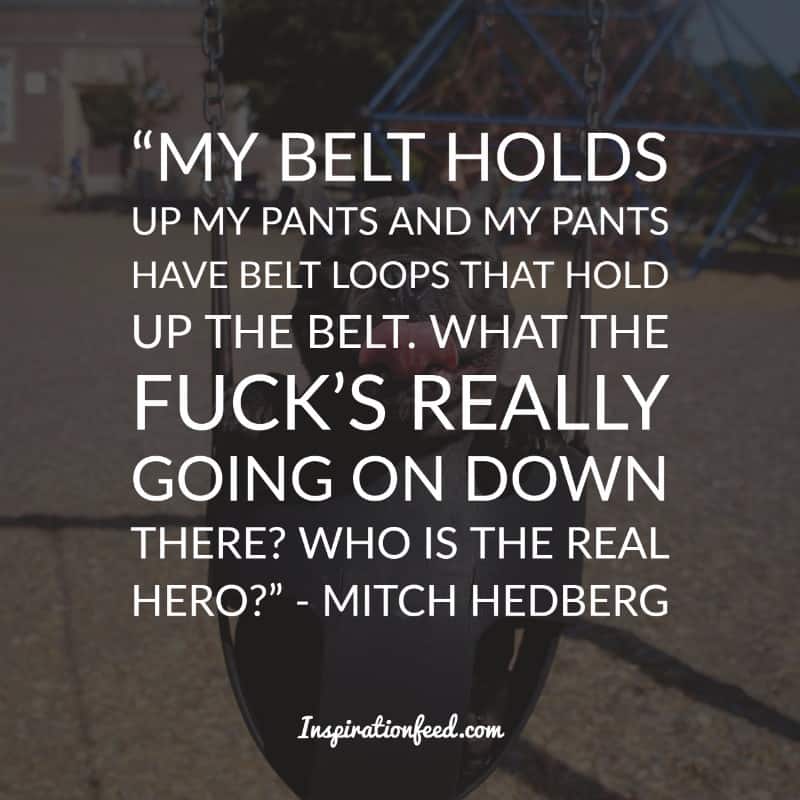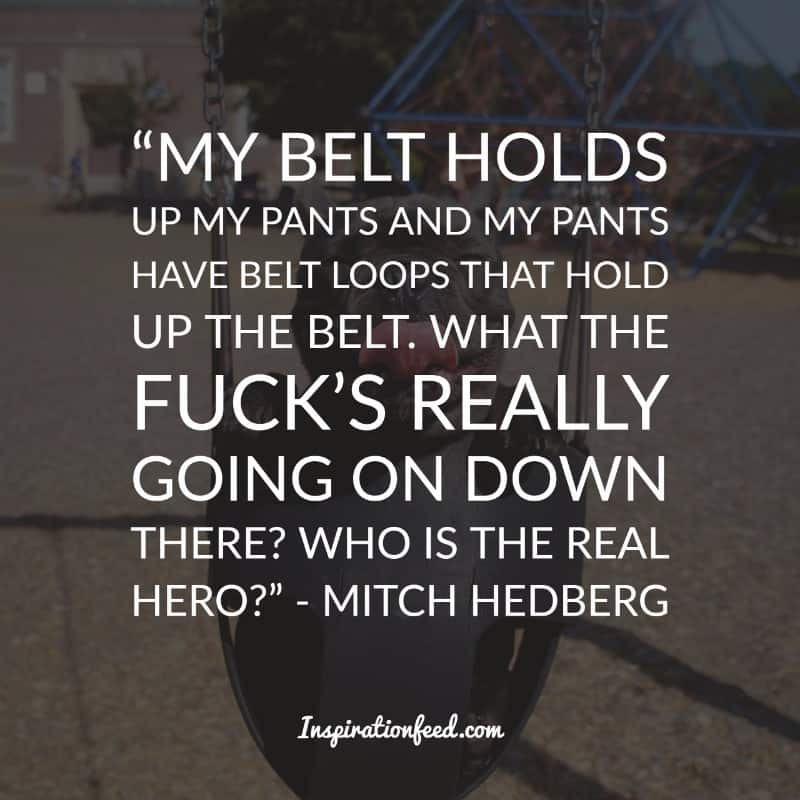 3. "My fake plants died because I did not pretend to water them." – Mitch Hedberg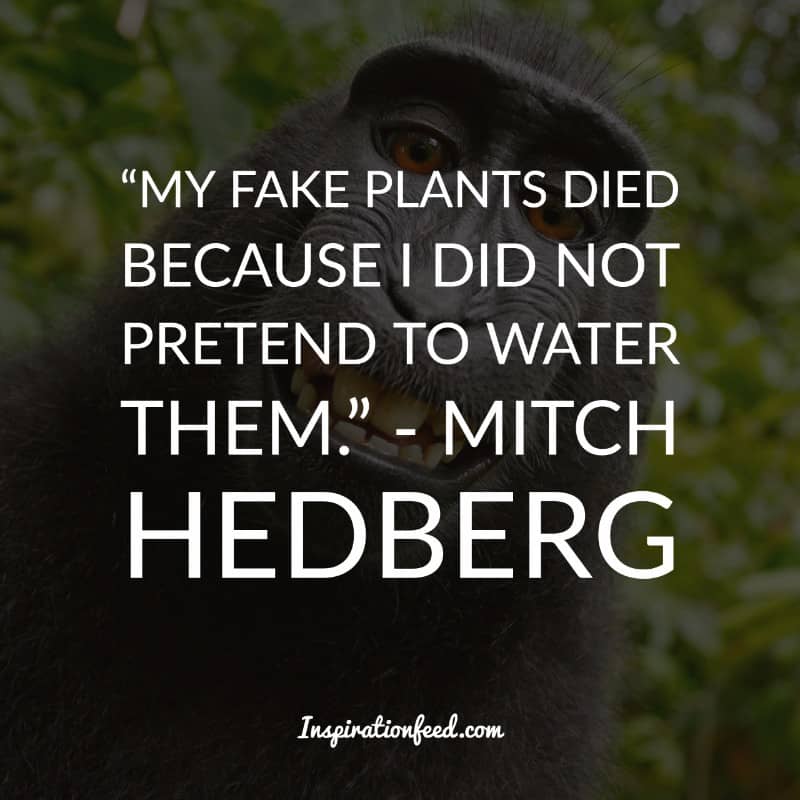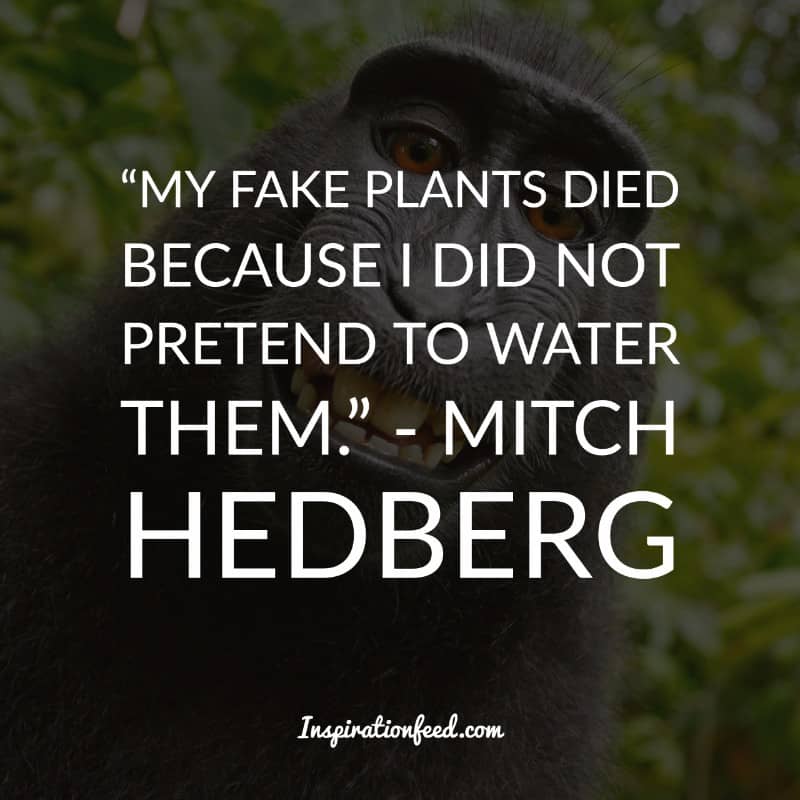 4. "My hotel doesn't have a 13th Floor because of superstition, but c'mon man… People on the 14th floor, you know what floor you're really on." – Mitch Hedberg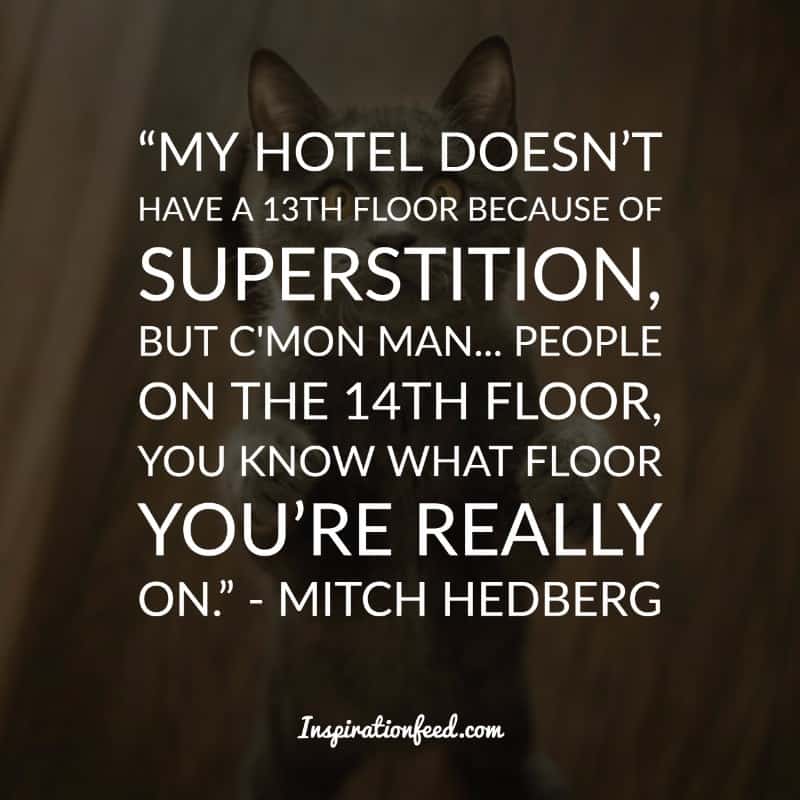 5. "One time, this guy handed me a picture of him, he said 'Here's a picture of me when I was younger.' Every picture is of you when you were younger." – Mitch Hedberg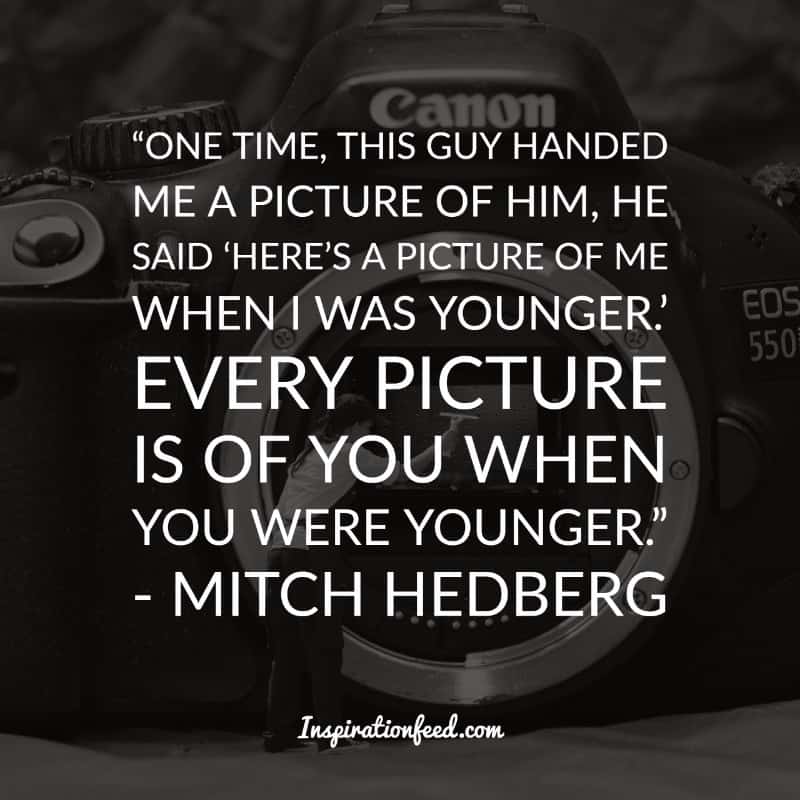 6. "I think Bigfoot is blurry, that's the problem. It's not the photographer's fault. Bigfoot is blurry, and that's extra scary to me. There's a large, out-of-focus monster roaming the countryside." – Mitch Hedberg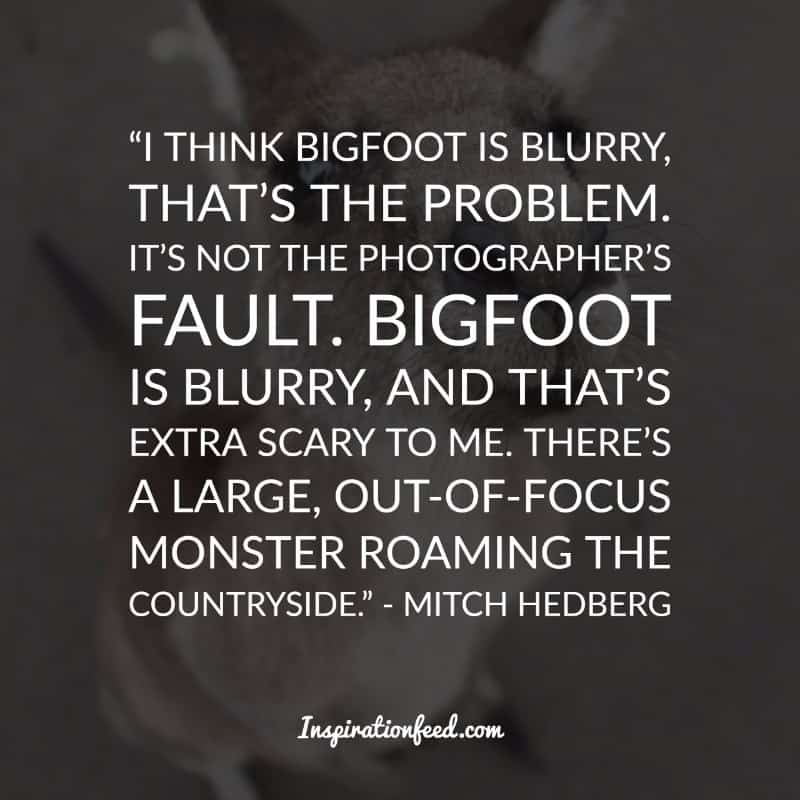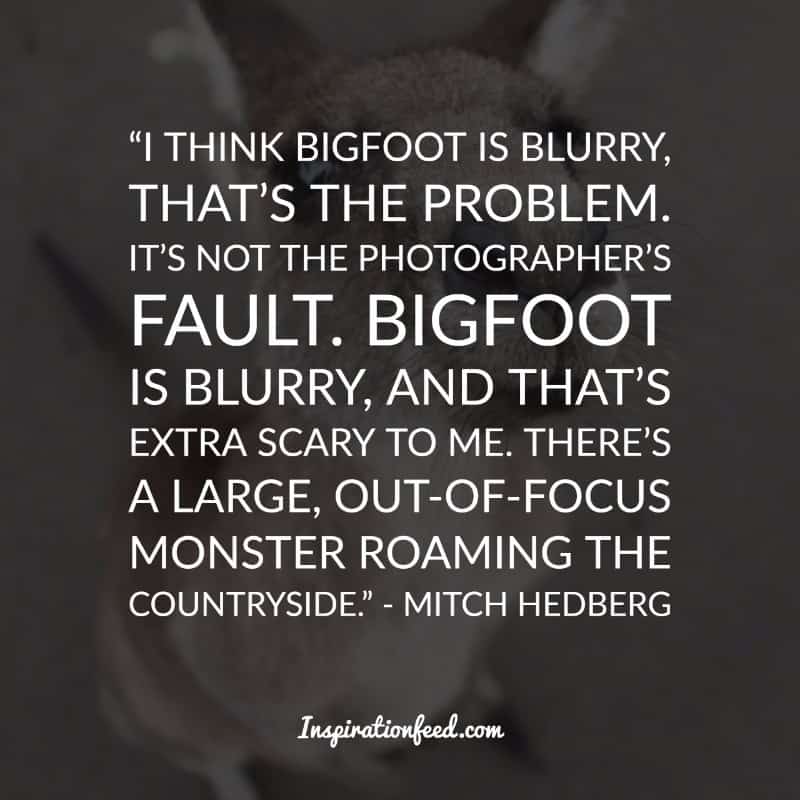 7. "This shirt is 'dry-clean only'… Which means it's dirty." – Mitch Hedberg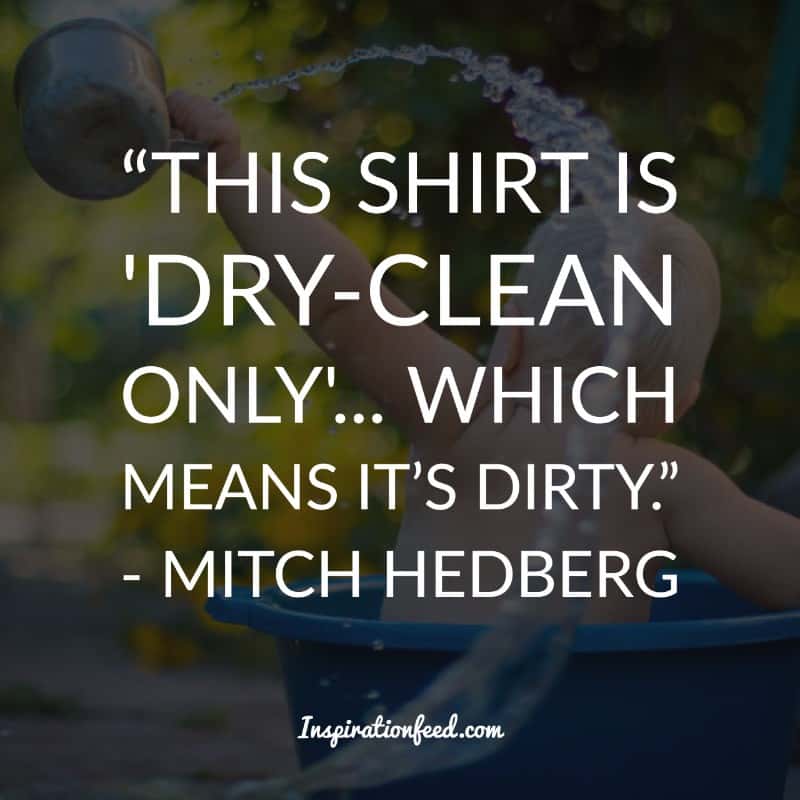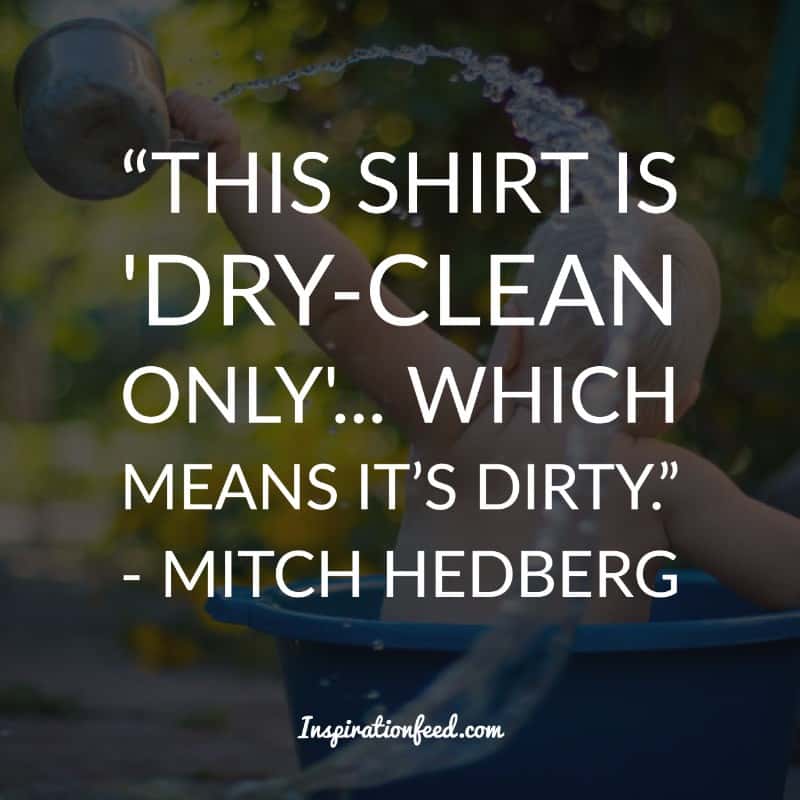 8. "I haven't slept for ten days, because that would be too long." – Mitch Hedberg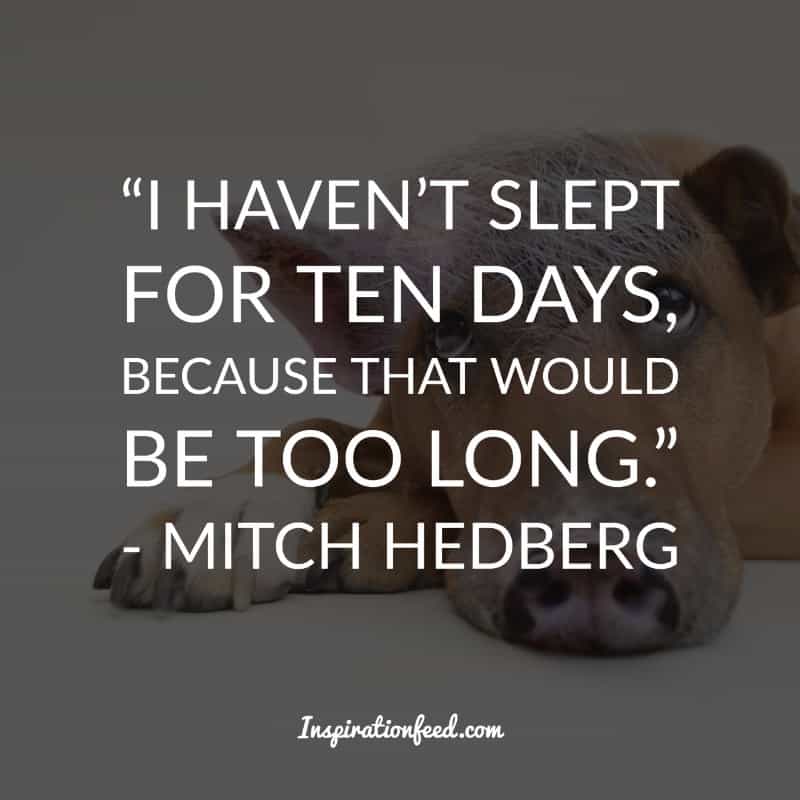 9. "Is a hippopotamus really a hippopotomus or just a really cool opotamus?" – Mitch Hedberg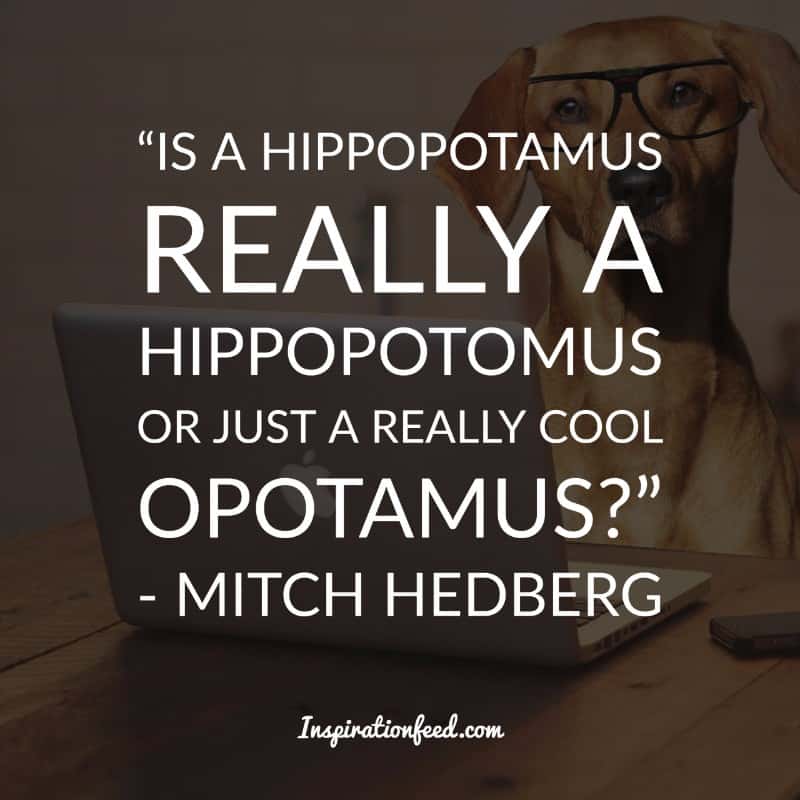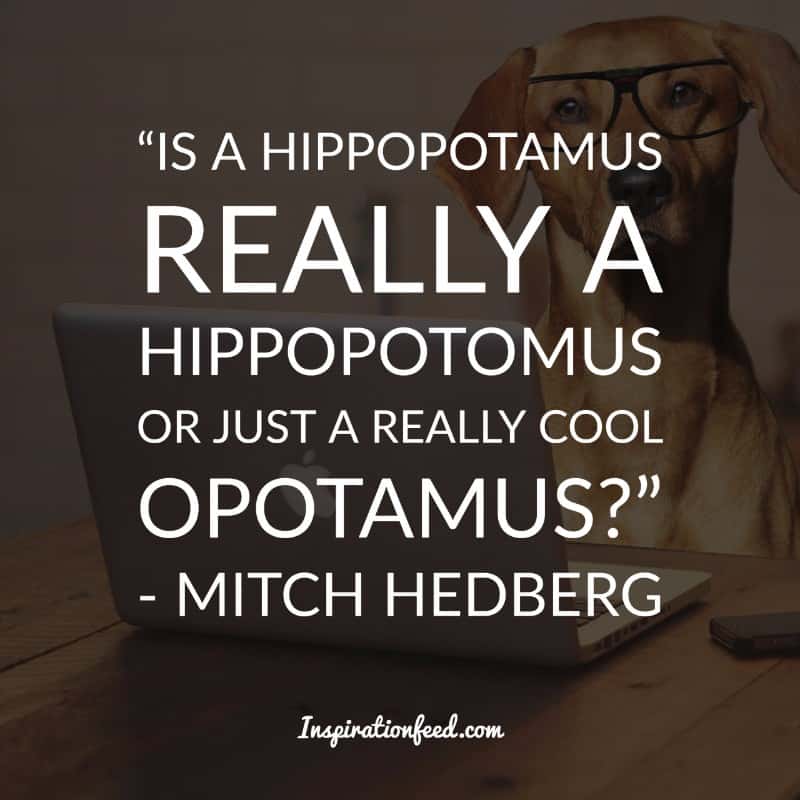 10. "I bought a $7 pen because I always lose pens and I got sick of not caring." – Mitch Hedberg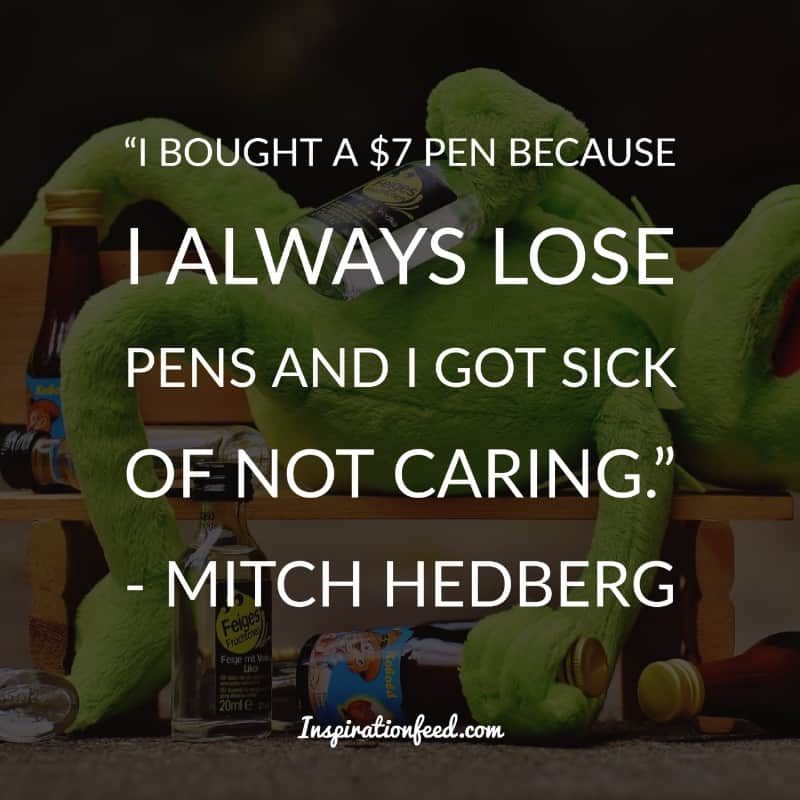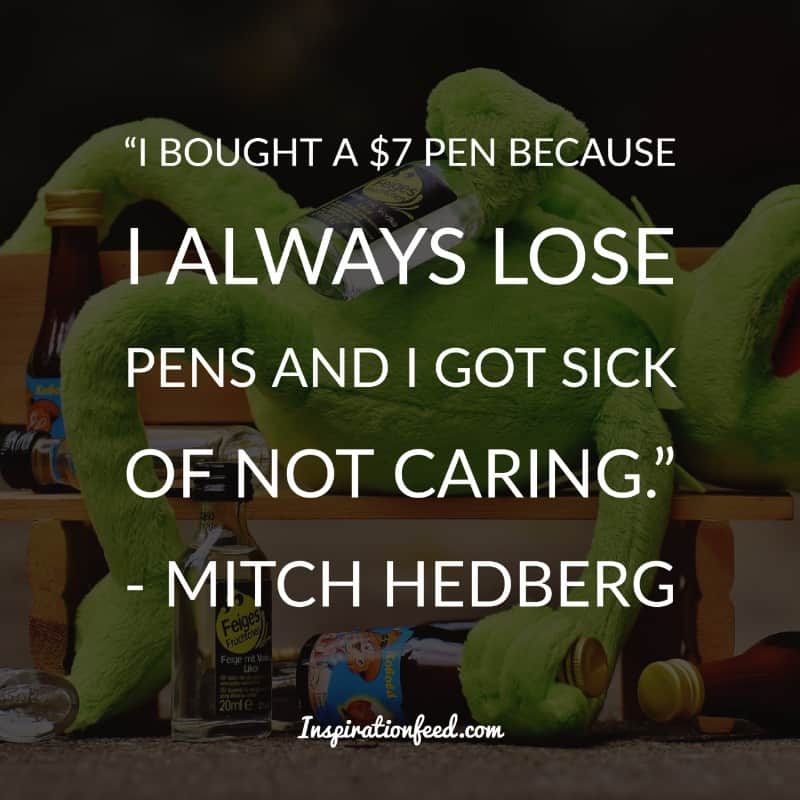 11. "I got a king sized bed. I don't know any kings, but if one came over, I guess he'd be comfortable." – Mitch Hedberg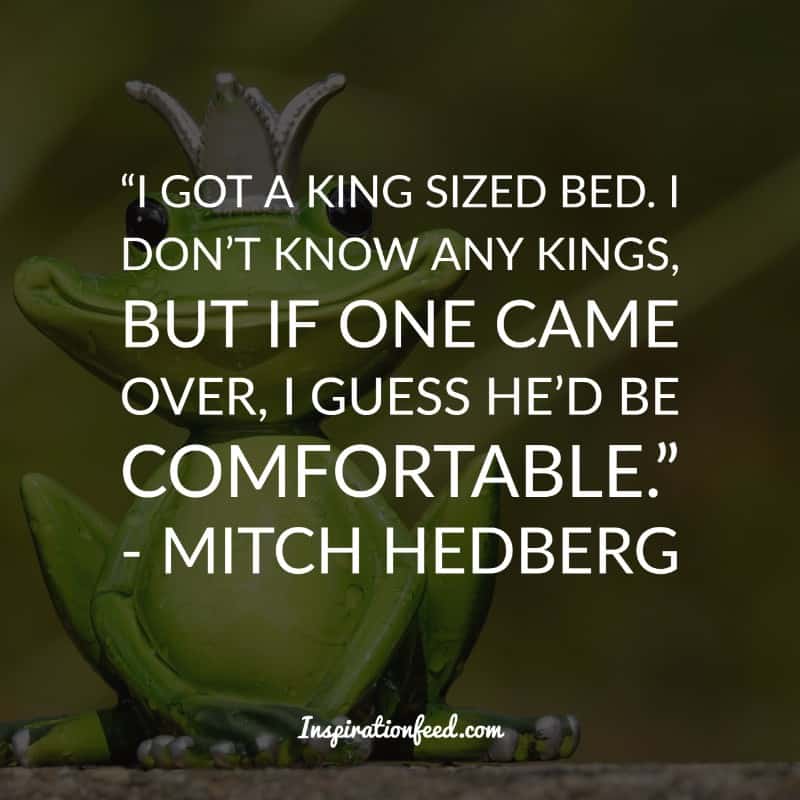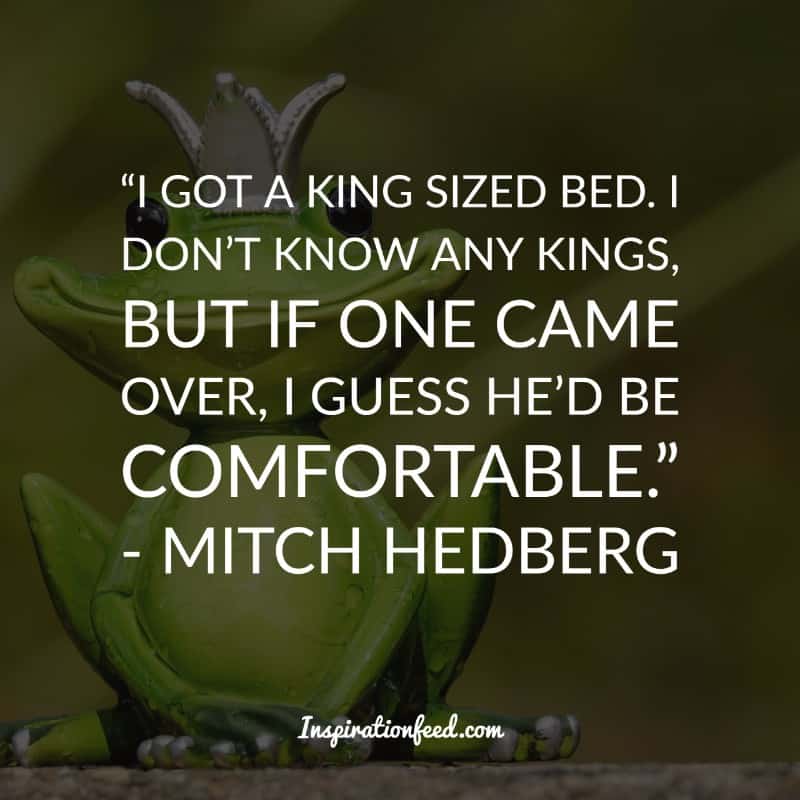 12. "When I was a boy, I laid in my twin-sized bed and wondered where my brother was." – Mitch Hedberg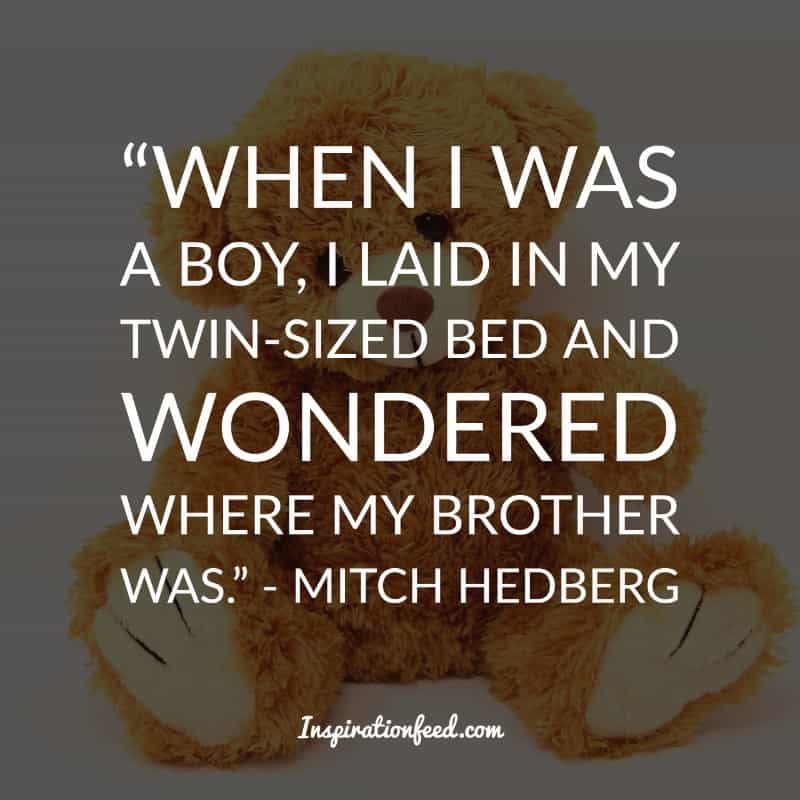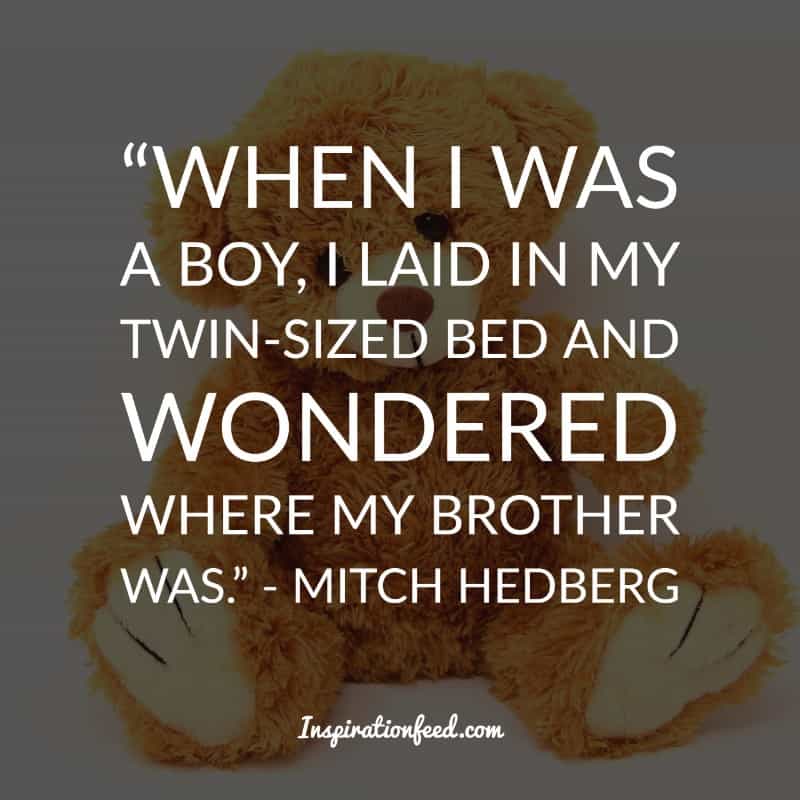 13. "I want to hang a map of the world in my house, and then I'm gonna put pins into all the locations that I've traveled to. But first I'm gonna have to travel to the top two corners of the map, so it won't fall down." – Mitch Hedberg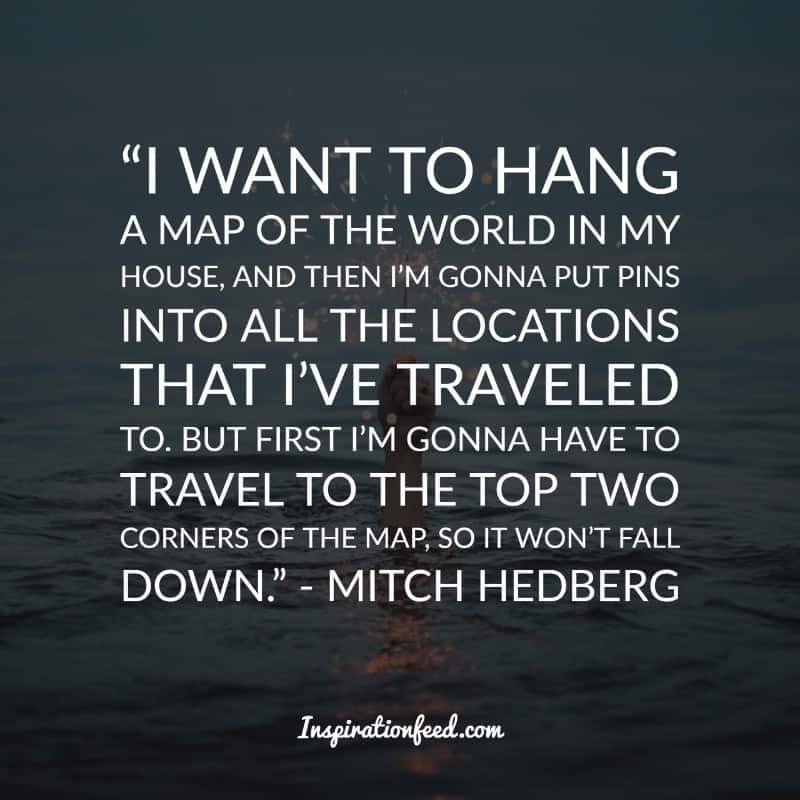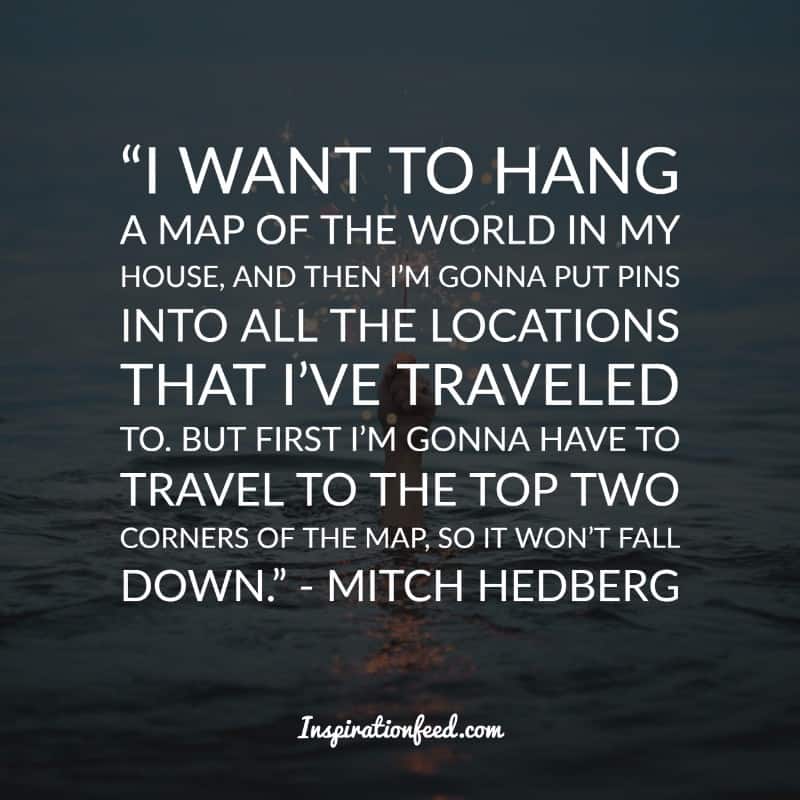 14. "You know, I'm sick of following my dreams, man. I'm just going to ask where they're going and hook up with 'em later." – Mitch Hedberg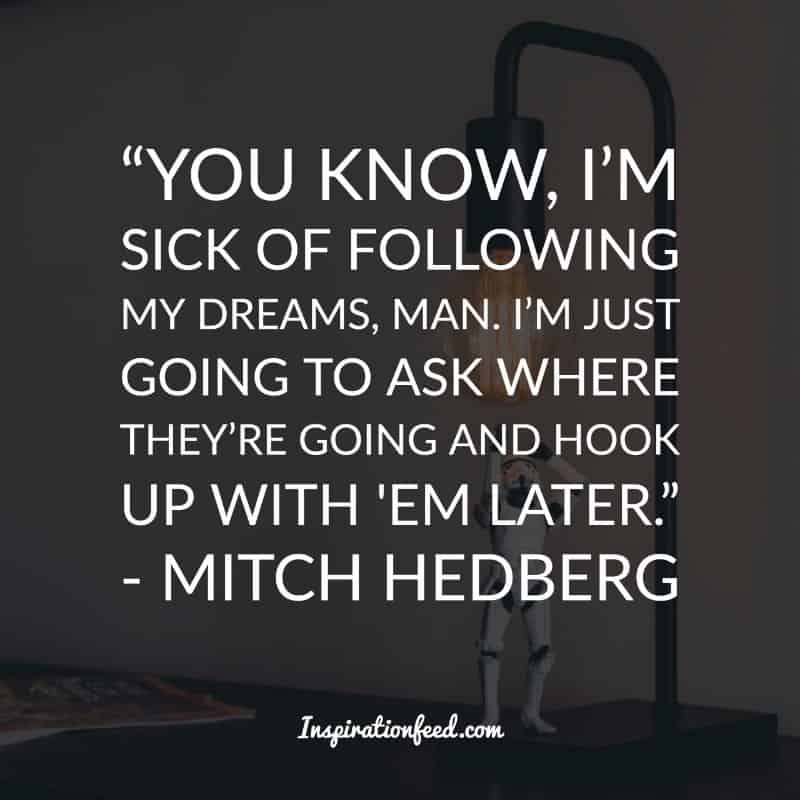 15. "Every book is a children's book if the kid can read!" – Mitch Hedberg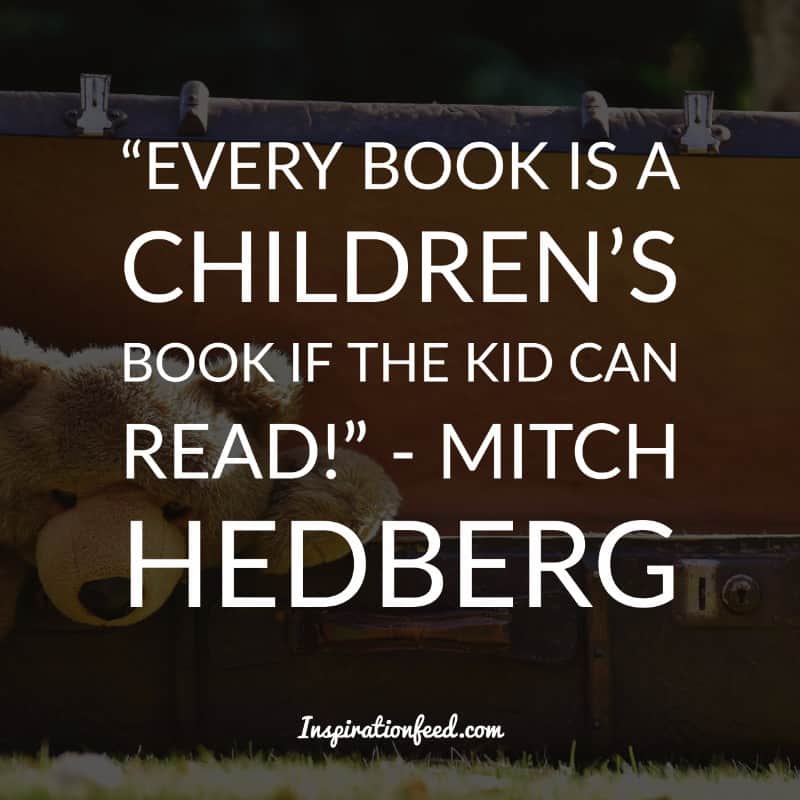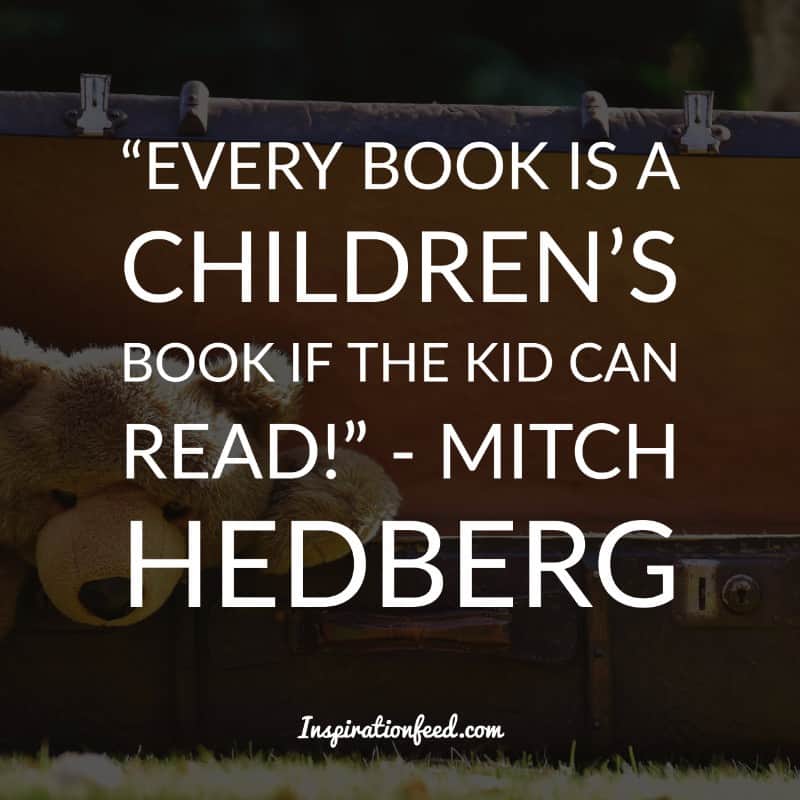 16. "Listerine hurts. Man, when I put Listerine in my mouth, I'm angry. Germs do not go quietly." – Mitch Hedberg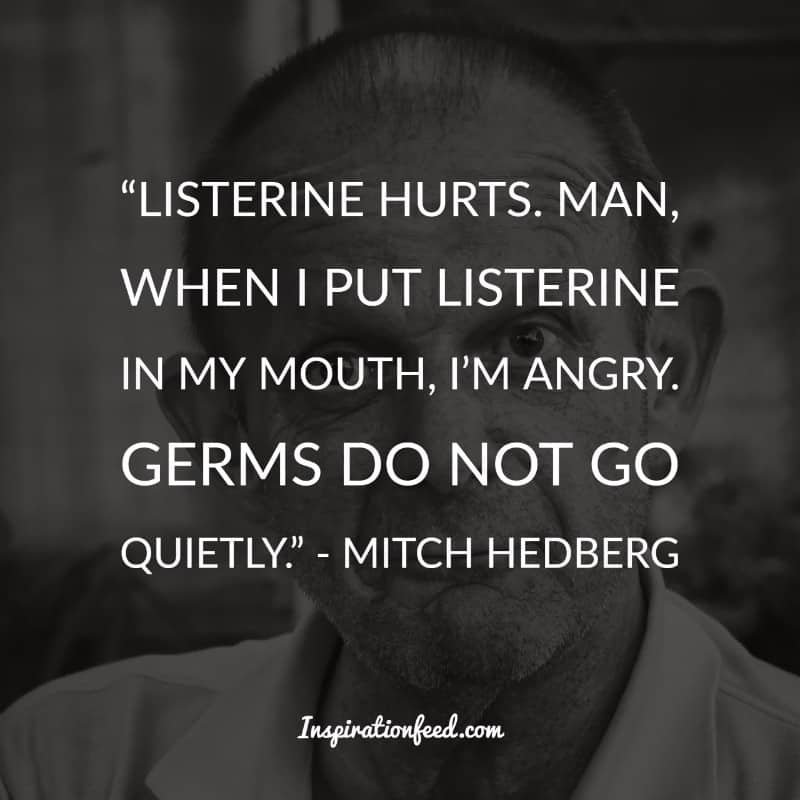 17. "I didn't go to college, but if I did, I would have taken all my tests at a restaurant, because the customer is always right." – Mitch Hedberg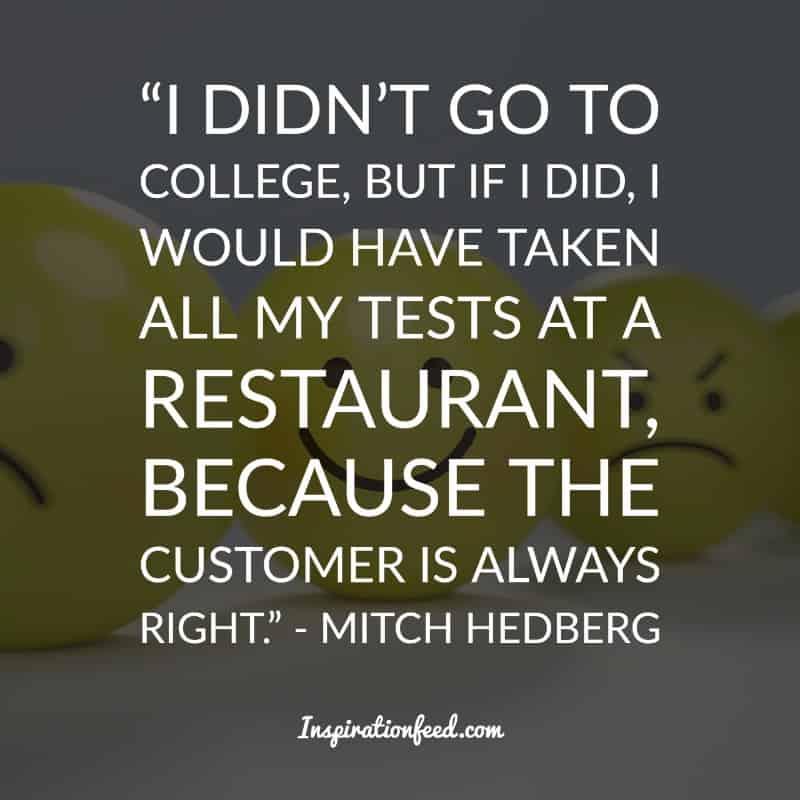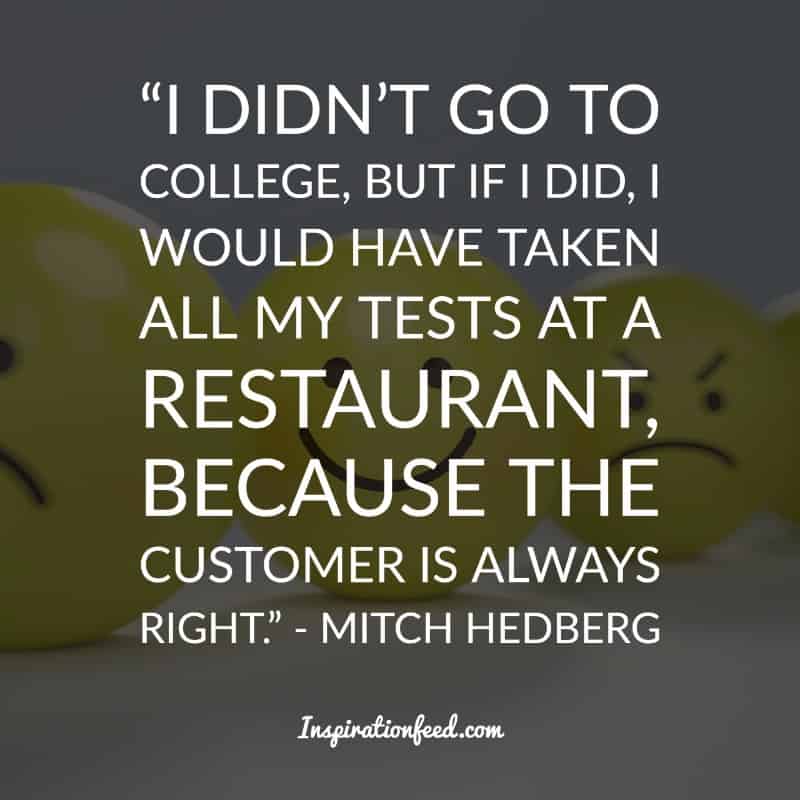 18. "They say the recipe for Sprite is lemon and lime, but I tried to make it at home. There's more to it than that." – Mitch Hedberg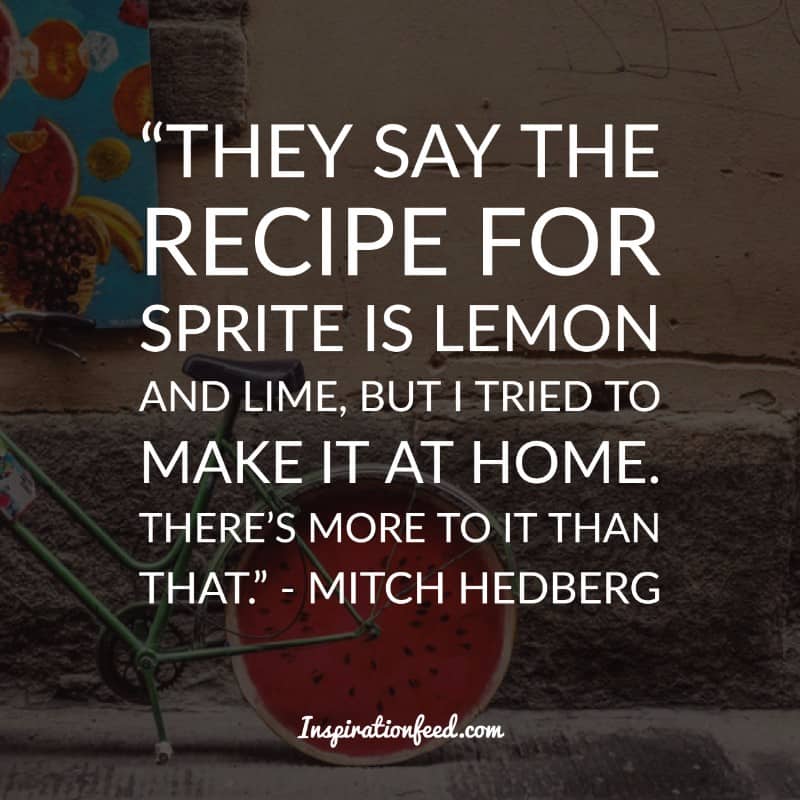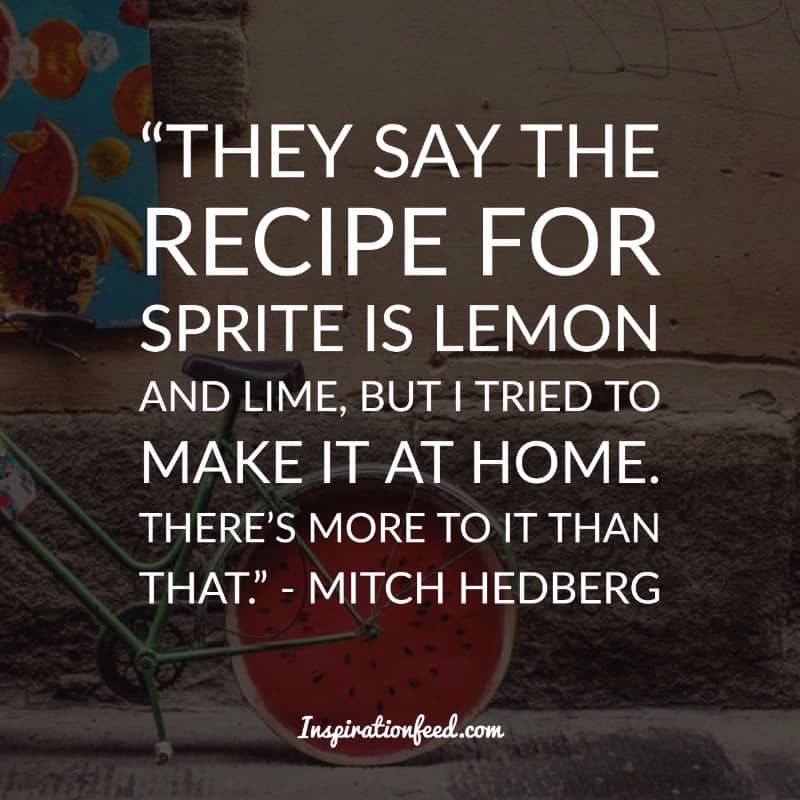 19. "Dogs are forever in the push-up position." – Mitch Hedberg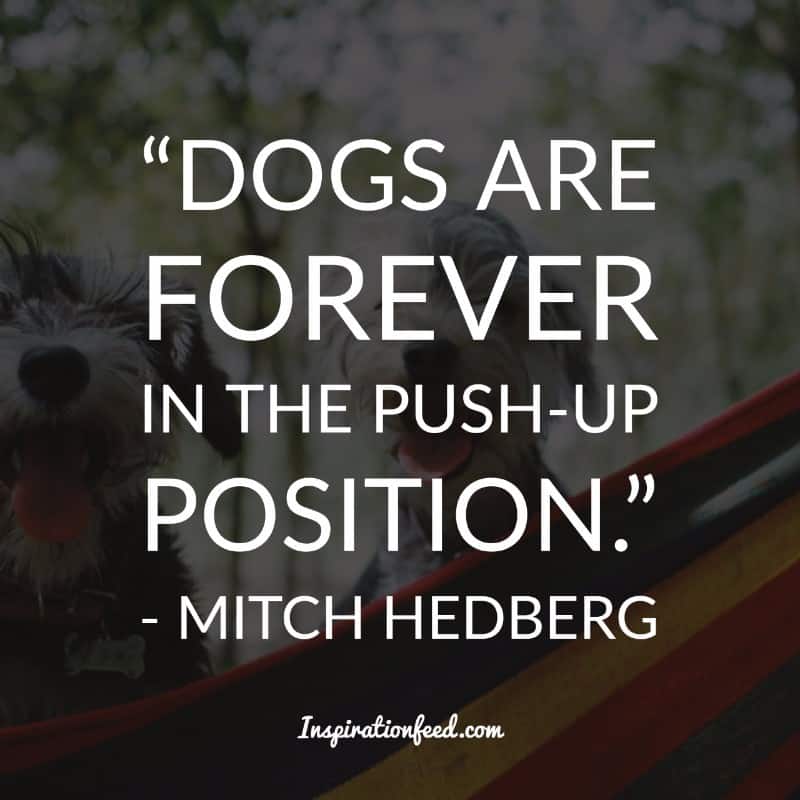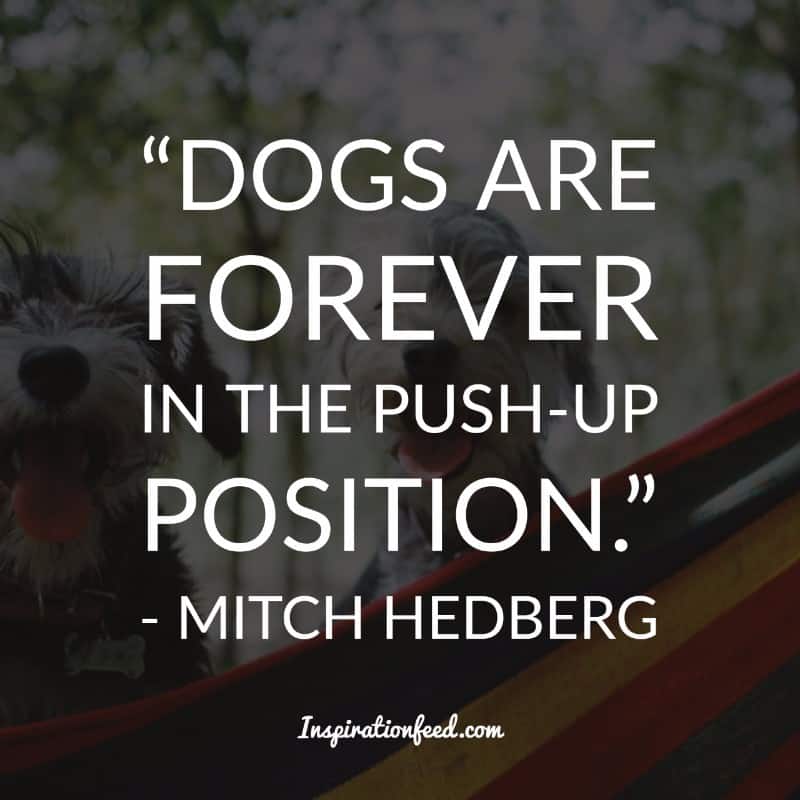 20. "I think animal crackers made people think all animals taste the same." – Mitch Hedberg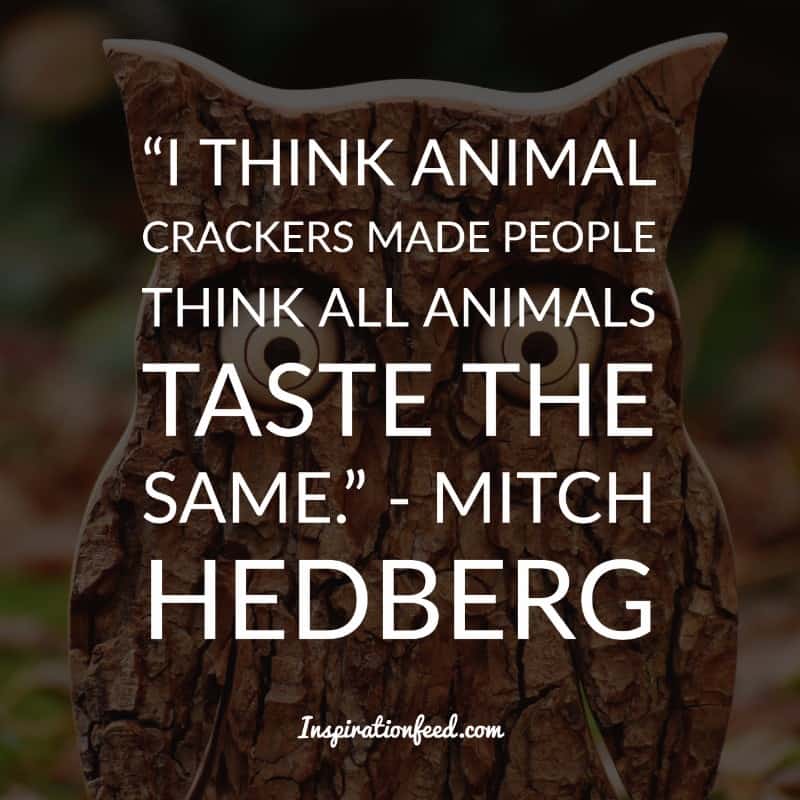 21. "Do you think when the guy came up with the idea to invent a bong, a blacklight popped up over his head?" – Mitch Hedberg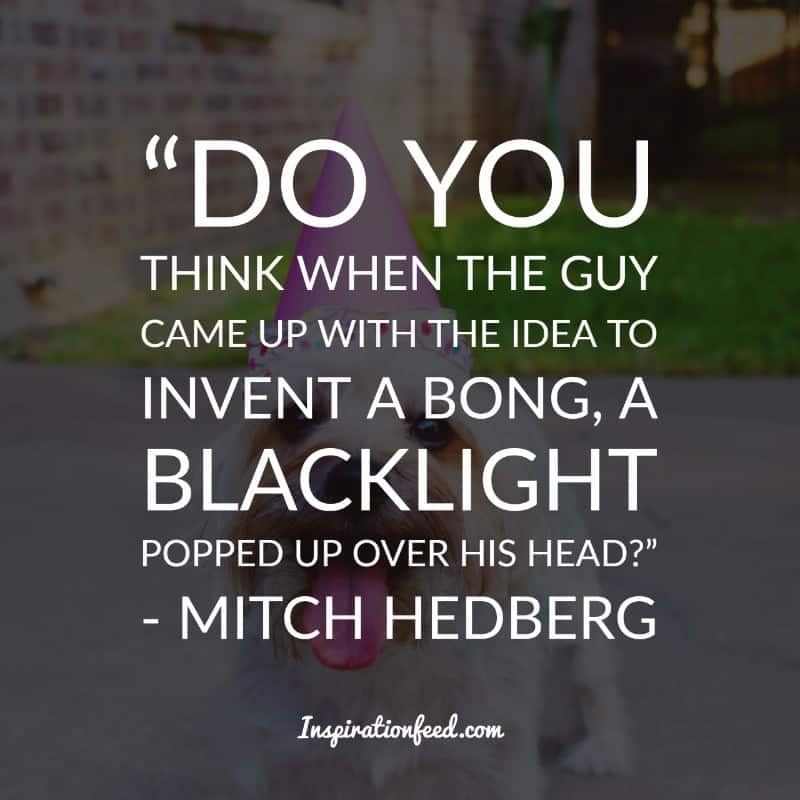 22. "You can't have seaweed as a house plant because you'd have to water it way too much." – Mitch Hedberg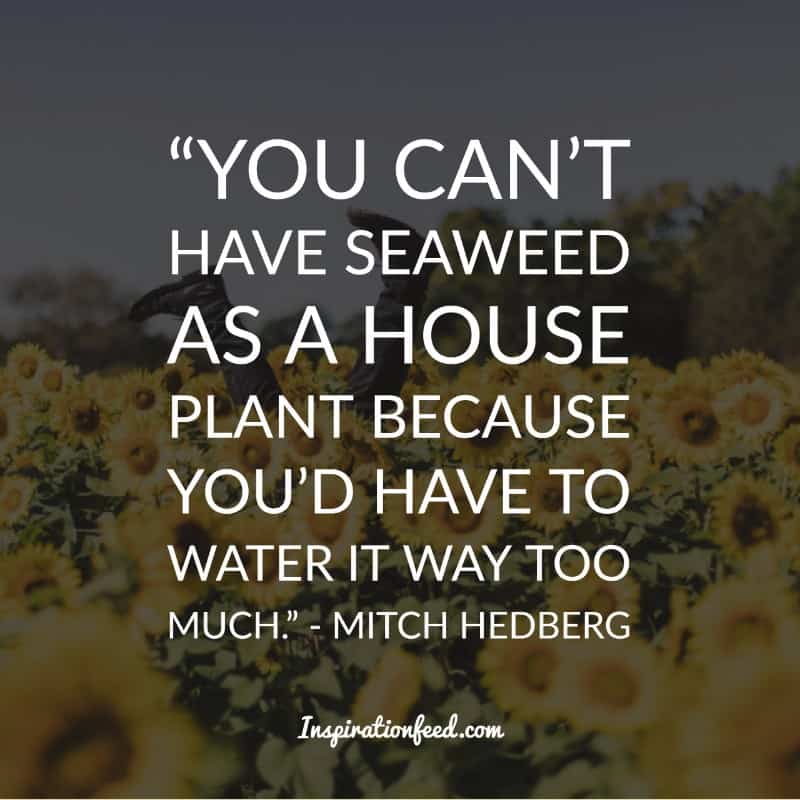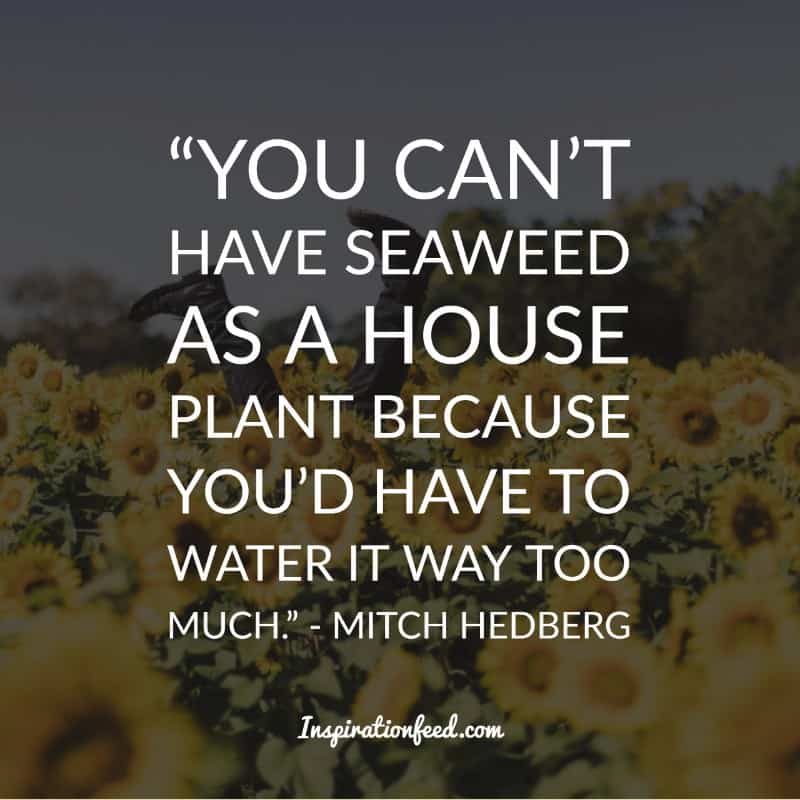 23. "I like rice. Rice is great when you're hungry and you want 2,000 of something." – Mitch Hedberg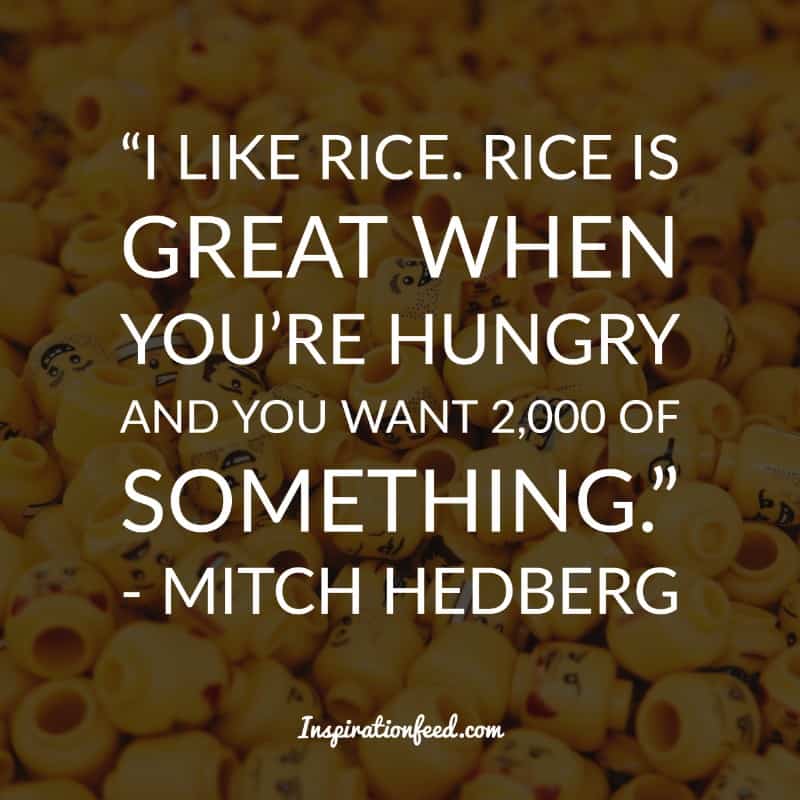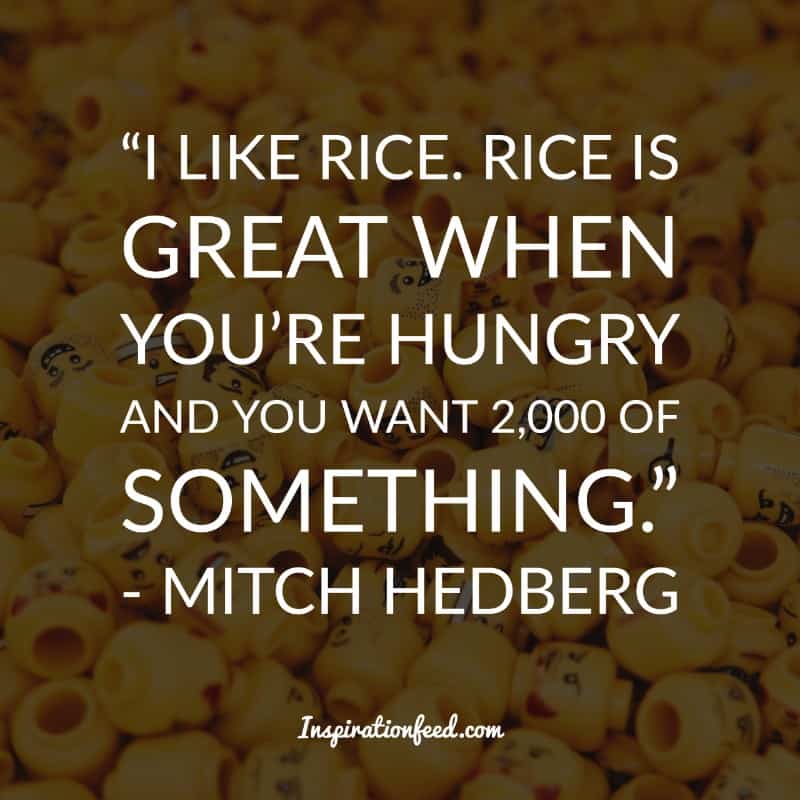 24. "I don't have a girlfriend. I just know a girl who would get really mad if she heard me say that." – Mitch Hedberg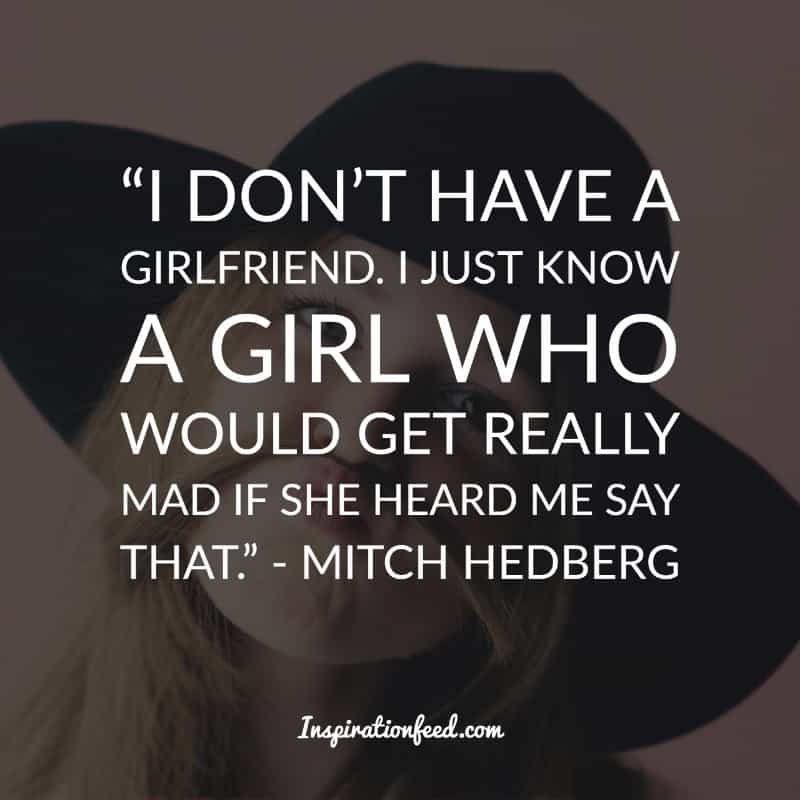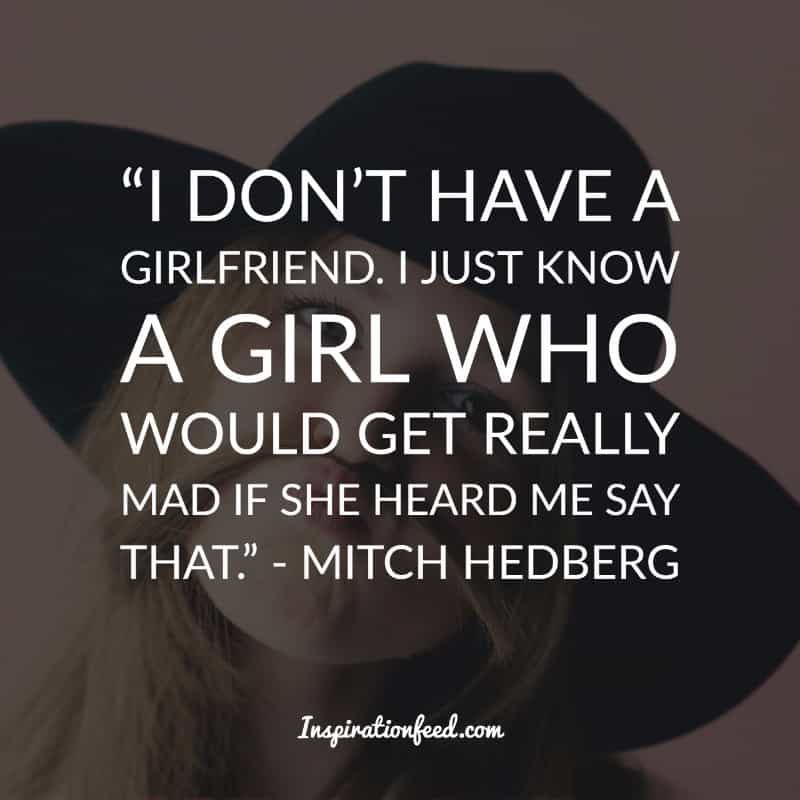 25. "I'm against picketing, but I don't know how to show it." – Mitch Hedberg