Last Updated on January 20, 2022
Designer kitchens are the stuff dreams are made of. Every homeowner or prospective buyer loves the look of a clean, organized, well thought out kitchen.
There's just something about kitchen design that draws people to a home more than any other room. People want a house with a kitchen they'll love cooking and spending time in. It's the one room buyers aren't willing to compromise on when they're in the market looking.
Modern kitchen lovers want clean lines, smooth surfaces, color schemes that evoke calm and a welcoming atmosphere. Luckily, there are a lot of places where homeowners and lookers can find inspiration for kitchen design.
Billions of dollars go into home improvement each year, with a big chunk going to kitchens because they matter so much to a home's value. It's easy to dream big and plug all your favorites onto the vision board or into the interior design tool.
Once you look at the price tag, though, chances are you'll have to scale back. The real fun in kitchen design comes from making things work in your budget, getting the most out of what you can stand to spend.
Here are some great modern kitchen ideas that won't break the bank.
Tasteful Patterns Elevate a Dull Room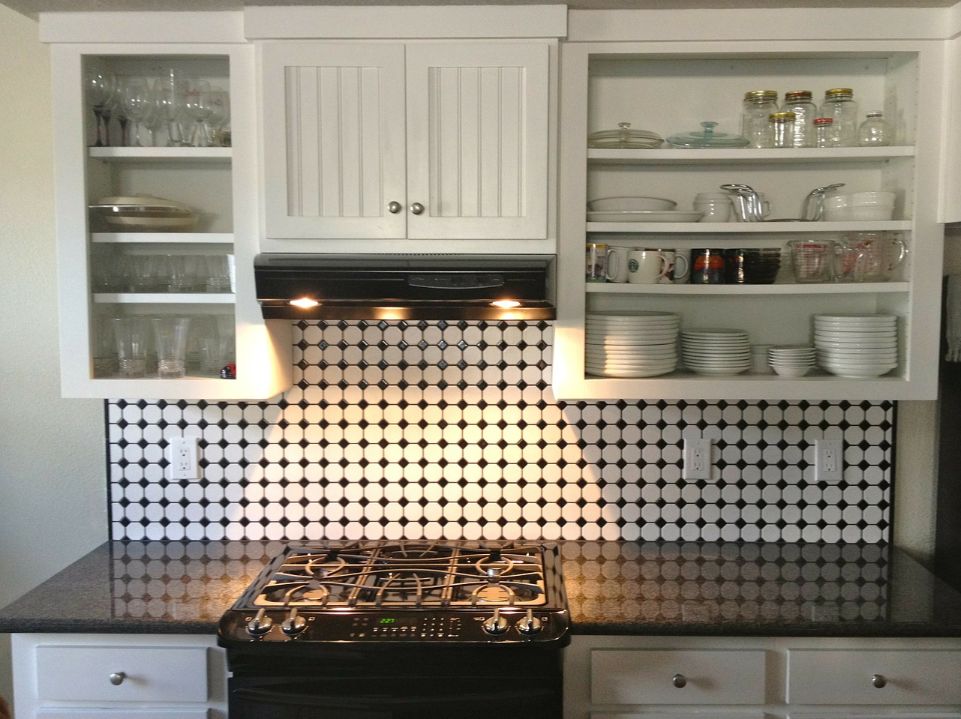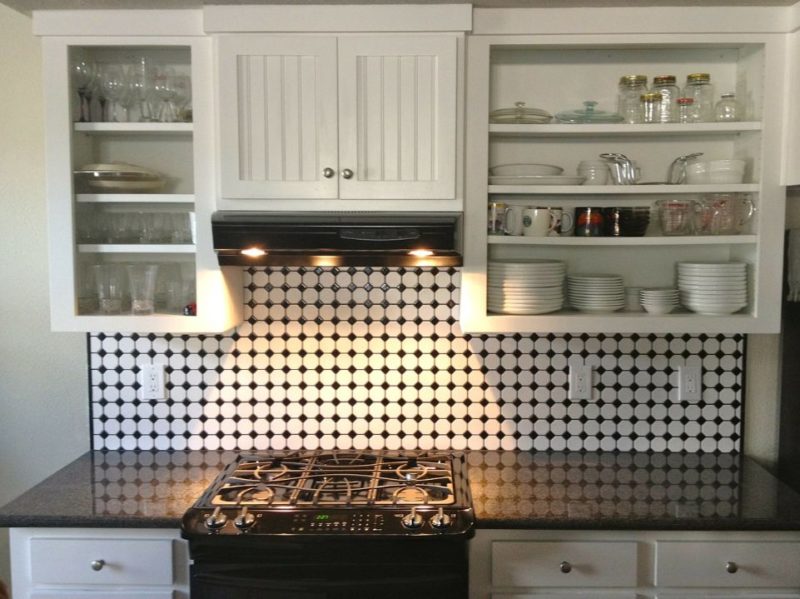 The days of gaudy wallpaper and over-patterned kitchens are over. People realized in recent years that simple clean designs are optimal for kitchens because they bring order to the madness.
However, recent trends are showing that tasteful patterns do have a place in modern kitchens. They shouldn't be overwhelming, though. Patterns work great in kitchens when they're accent pieces.
Try out working a mosaic into your wall tile work or putting a subtle floral wallpaper on just one wall in the kitchen. A patterned accent carpet looks fantastic in front of the sink as well.
Patterns should be small highlights placed strategically around the kitchen so they're a pleasant surprise when they catch the eye. The good news is that a lot of these pattern ideas don't cost much.
Small pieces, whether it's tiles, carpets or wallpaper, can be picked up for relatively little cost.
Countertops Make a Huge Difference
Everyone loves the idea of walking into their kitchen adorned with the finest marble countertops. However, countertops can cost a great deal. There's the initial purchase, but also the regular maintenance like sealing and other upkeep.
Granite is a much more affordable option. People can put their granite cost expectations somewhere in the $40 per square foot range. That's high enough that you know you're getting quality but low enough that most people doing a kitchen rehab can swing it. It's great value for what you pay as well.
According to Marble.com, granite comes in a variety of colors and patterns and is extremely durable. It's relatively low maintenance; most of the time some soap and water is all you need to clean up.
Nice countertops make a kitchen. They can affect the room's light levels and temperature. What's more, countertops grow to tell a story over years of use. Every nick or scratch will show that the kitchen is lovingly used.
Floating Shelves are a Great DIY Project
Homeowners love taking on projects they can accomplish themselves. It's one of the greatest feelings of owning a home, working to make it uniquely yours.
One of the reasons so many people are scared of kitchen renovation costs is they feel like hiring a professional is a must. There are design fees and contractor fees, and homeowners feel they wish they had a better way to get what they want.
Floating shelves are a perfect DIY project that can be done on the weekend to totally revamp your kitchen's look. Floating shelves can be installed on bare walls to increase a kitchen's storage and open things up. Be careful, though, not to over install shelves.
If there are already a lot of cabinets in your room, you want to add them in strategically. Make sure, also, that you have tasteful kitchenware to place on your hanging shelves. Some copper pans or quality cutlery will enhance the luxury image of your kitchen.
Consider Vinyl Appliance Recoloring
A lot of people don't know this, but you can actually redesign your appliance color with vinyl covering. Vinyl coverings lay a thin layer on top of stainless-steel appliances.
It's the perfect way to spruce up your kitchen and firmly move it out of the category of looking like it was purchased piece for piece out of a catalog. Take some risks on the color of your vinyl covering to really make a stove or fridge pop.
Hang Some Tasteful Art
Kitchens should definitely come to mind when you think of hanging art around the house. Too many people leave their kitchen walls bare when a picture, sculpture or another art piece would really make things pop inside.
One great idea we've seen floating around recently is people who hang artistic colored porcelain plates on the wall. It's a quirky design flair that stays on theme in the kitchen but is a modern take on household art. Art doesn't have to be pricey, either.
Shop at a local thrift shop or at the weekend market for a local artist's work. The pieces simply have to speak to you to be fit for your kitchen.
The great thing about art is that you don't have to conform to any design standards. You get to decide what's art and where it goes in your kitchen.
Don't Forget About Color
Perhaps the single best thing people on a budget can do to spice up their kitchen is to add a little color in. Paint's affordable, and if you're really tight on budget, you can paint an accent wall or just the cabinets.
A new color theme in a kitchen will cost little, but it will give the impression you took on a major project at home.
The best things we've seen are people who stick with neutral colors as the dominant color, but then add a splash of vibrant color to chairs, vases, and kitchenware.