Last Updated on March 8, 2022
Acclaimed novelist, playwright, essayist, and poet Oscar Fingal O'Flahertie Wills Wilde – better known as Oscar Wilde – will always be remembered for his flamboyant narrative style, which was representative of his support for the Aesthetic Movement of that era.
His works, which included 'The Picture of Dorian Gray' and 'The Importance of Being Earnest' are considered today to be one of the most beautiful literary works of all time.
Oscar Wilde: Early Life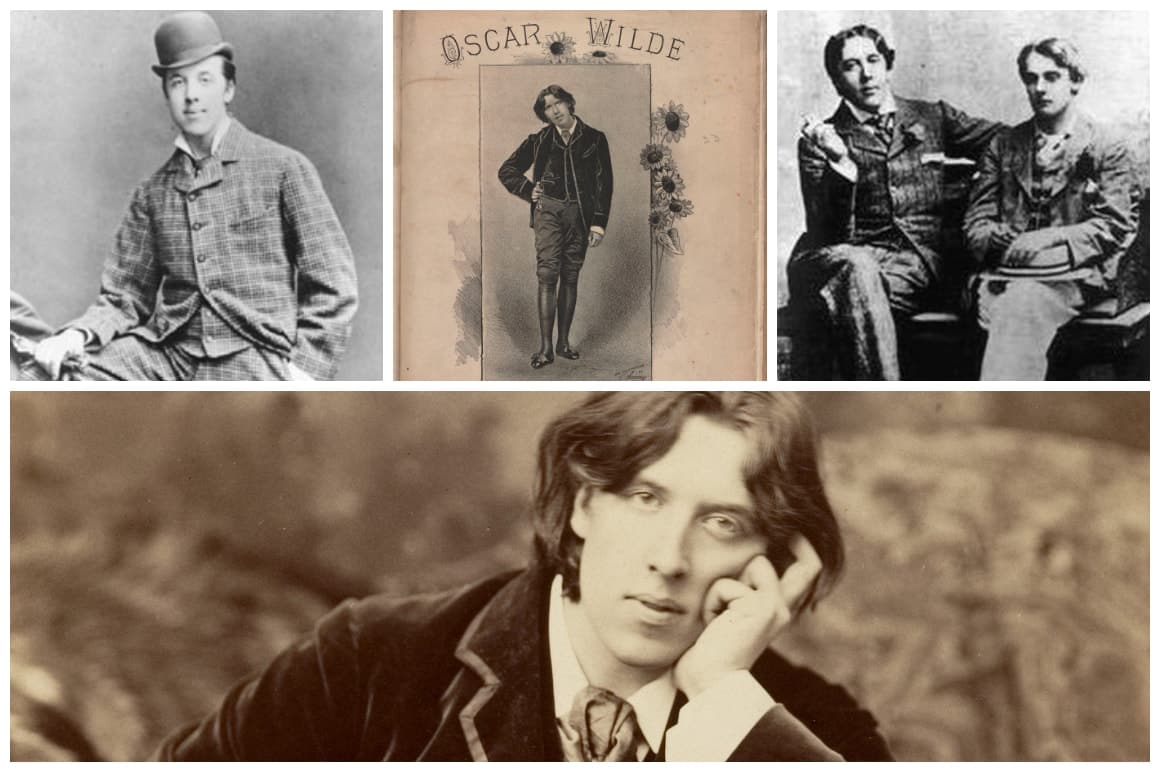 Oscar Wilde was born in Dublin on October 16, 1854 to celebrated doctor William Wilde, and poet Jane Francesca Elgee. As a son to highly intellectual parents, it was no wonder that he would become one as well. Wilde became fluent in both French and German early on. He also became enamored with Greek and Roman studies.
He excelled in academics, eventually earning him a Demyship scholarship for further study at Magdalen College in Oxford. It was during his time at this prestigious university that he was able to delve into creative writing. After graduating from Oxford, he moved to London where he published his first collection of poems. He was 27 then, and this would establish him in society as one a highly talented up-and-coming writer.
It was obvious even then that Oscar Wilde would have a bright future in literature. A year after publishing his poetry collection, he traveled to New York City to embark on an American lecture tour. He was invited by Richard D'Oyly Carte, an English impresario, who wanted to introduce Wilde and the American public to the ideas of Aestheticism.
Originally, they had planned to only give lectures for a period of four months. But due to demand and the lectures' success, they continued. In just nine months, Wilde delivered an astounding 140 lectures. Oscar Wilde was one of the most notable figures of the Aesthetic Movement. It was a belief that art should focus on being beautiful with NO deeper meaning or practical purpose.
After his lectures, he returned to England to give other lectures and to continue his support for the Aesthetic Movement. At age 30, Wilde married Constance Lloyd, a wealthy Englishwoman, who was a daughter of a Queen's Counsel. They had two sons named Cyril (1885) and Vyvyan (1886). It was after Constance's second pregnancy that their family life would unravel.
Oscar Wilde: Later Works and Personal Struggles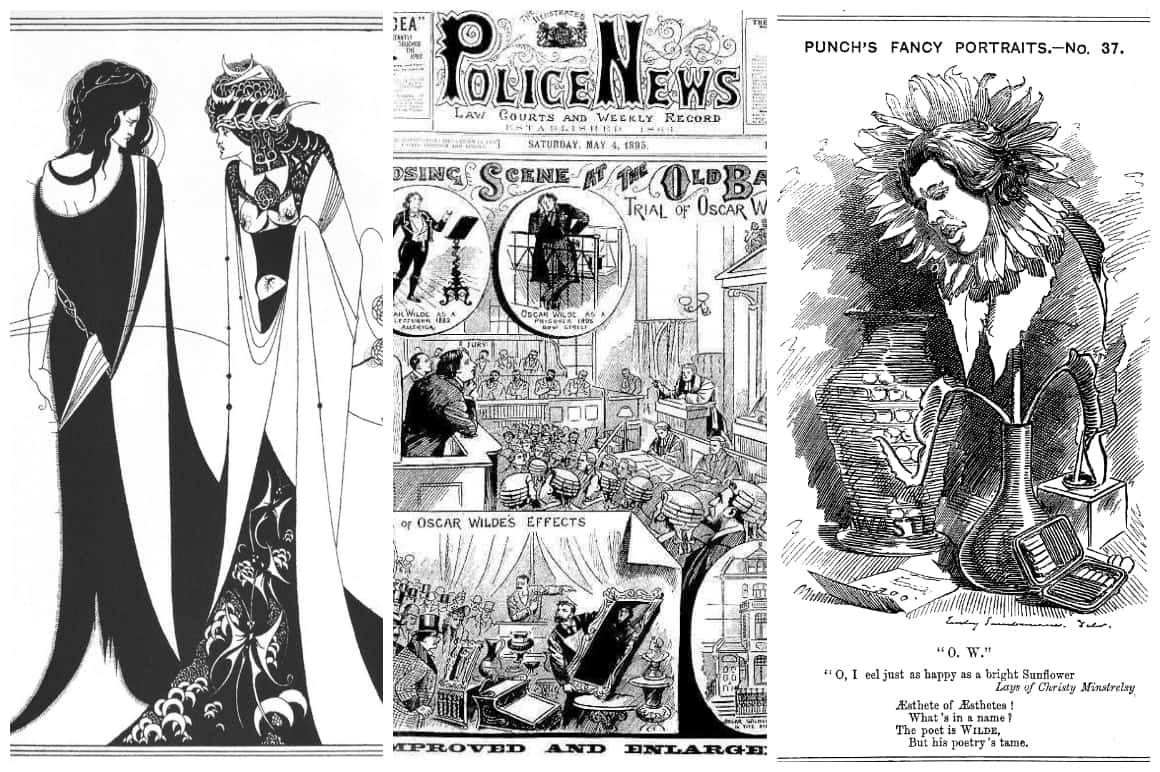 Sometime around 1887, Oscar Wilde was asked to become editor of The Lady's World magazine. He set to work to breathe new life into it by adding more serious articles, especially on topics such as parenting, culture, and politics. The magazine was renamed The Woman's World to fit its better tone and content.
Before leaving the magazine however, Wilde was able to pursue other literary ventures, like publishing The Happy Prince and Other Tales in 1888. In 1891, it was followed by an essay collection. In the same year, he published his first and only novel, 'The Picture of Dorian Gray'.
While it remains to be one of the most loved classics today, back then, its original version was heavily criticized. The story is that of a young man named Dorian Gray who wishes that his portrait age while he remains youthful. According to critics, the work was 'decadent', 'unclean' and 'immoral'. Oscar Wilde later revised it for publication, adding six more chapters and a preface.
Other notable works from Wilde includes his first play, 'Lady Windermere's Fan', as well as satirical comedies such as 'Woman of No Importance' and 'An Ideal Husband'. His most famous play of course was his last, 'The Importance of Being Earnest' (1895).
Unfortunately, Wilde's last years were spent in exile in France, where he developed meningitis and died by November 1900. His life and works continue to fascinate readers and admirers to this day. Draw from his charm and wit through these thought-provoking Oscar Wilde quotes.
30 Oscar Wilde Quotes about Beauty and Life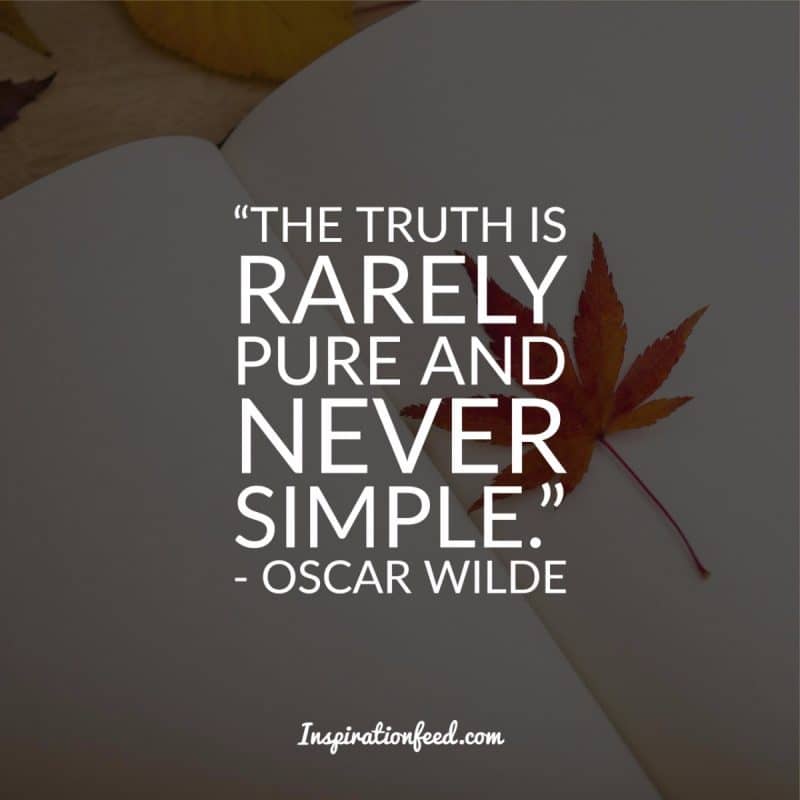 "The truth is rarely pure and never simple." – Oscar Wilde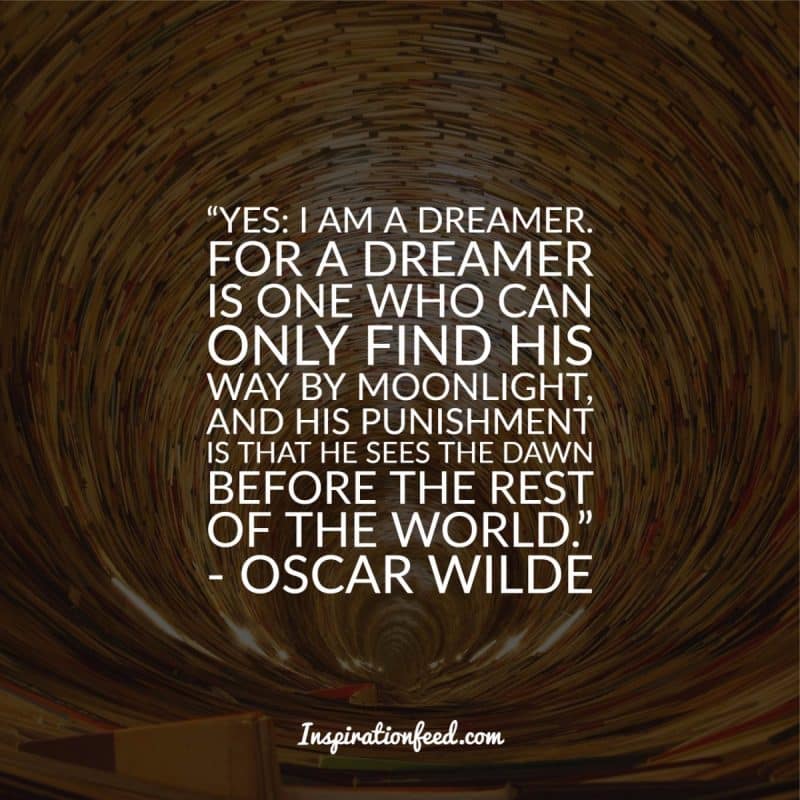 "Yes: I am a dreamer. For a dreamer is one who can only find his way by moonlight, and his punishment is that he sees the dawn before the rest of the world." – Oscar Wilde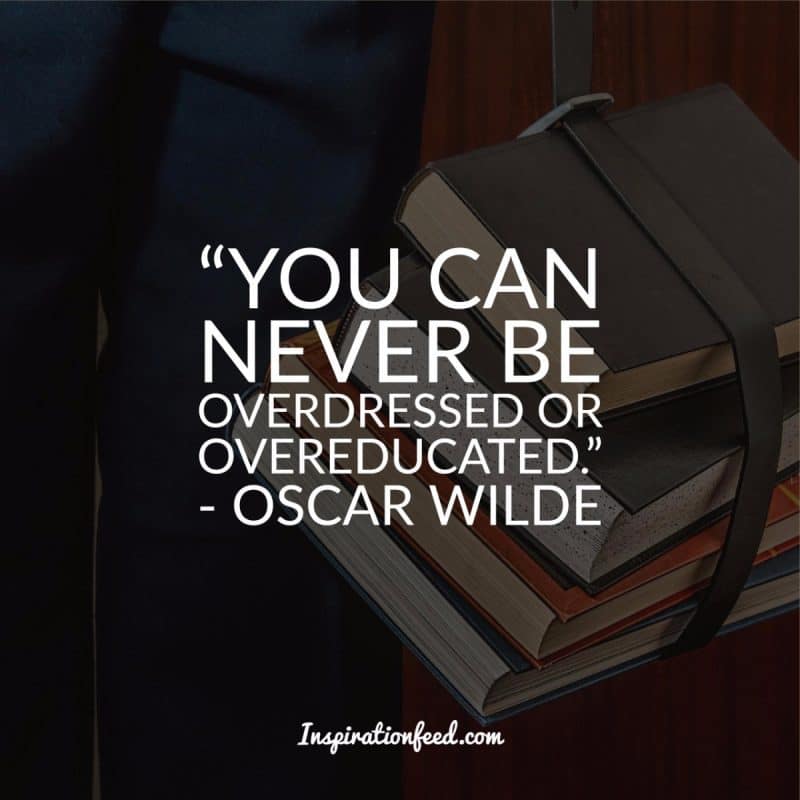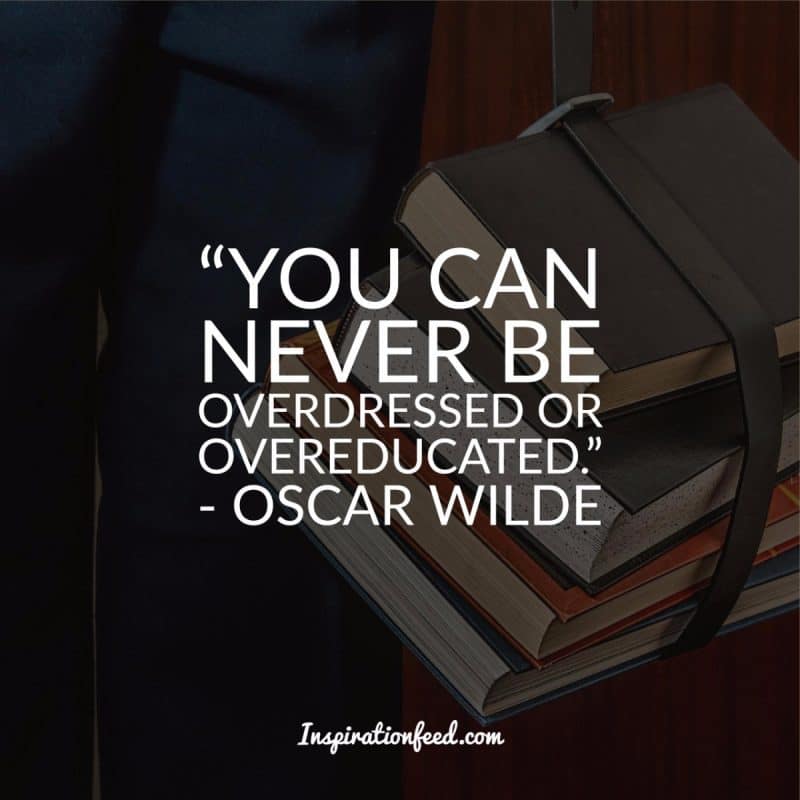 "You can never be overdressed or overeducated." – Oscar Wilde
"Women are meant to be loved, not to be understood." – Oscar Wilde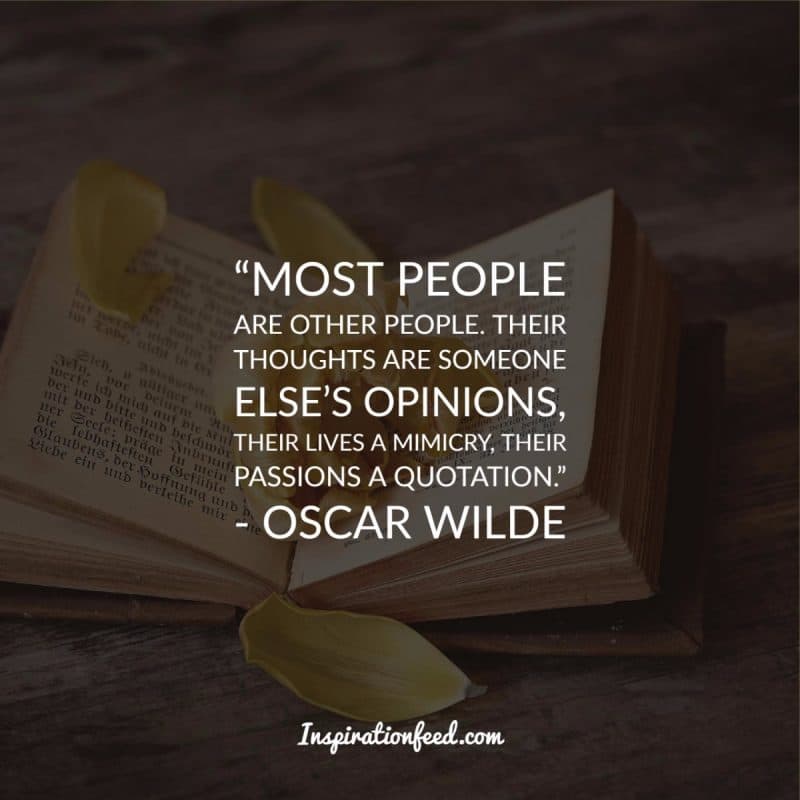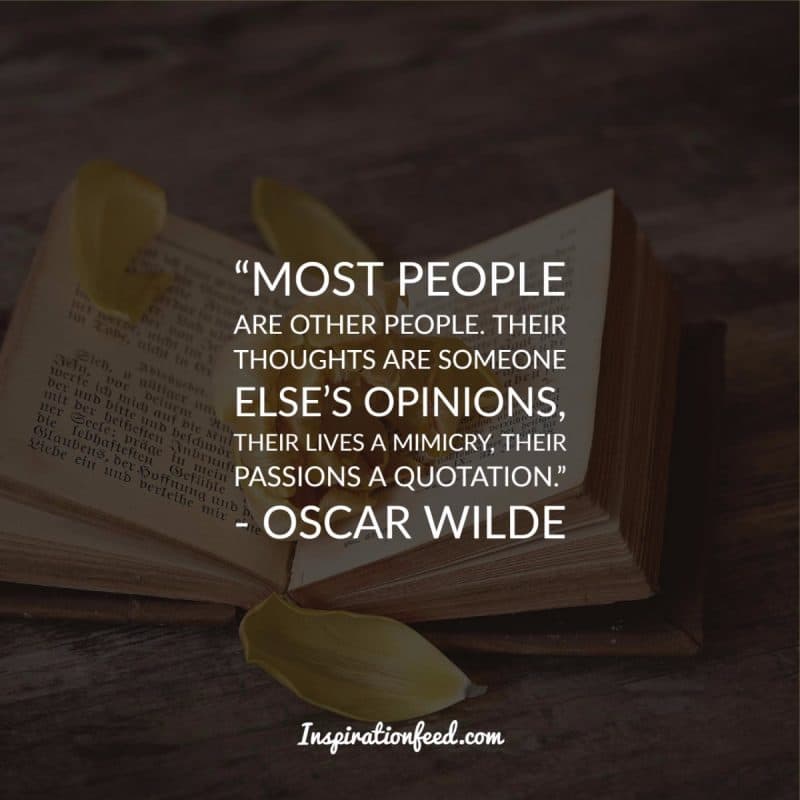 "Most people are other people. Their thoughts are someone else's opinions, their lives a mimicry, their passions a quotation." – Oscar Wilde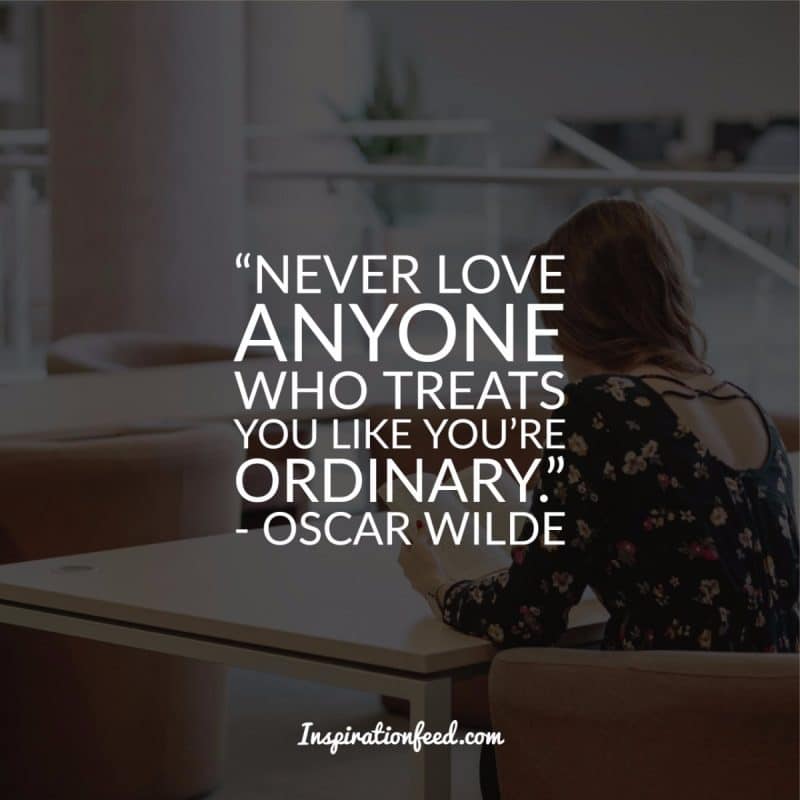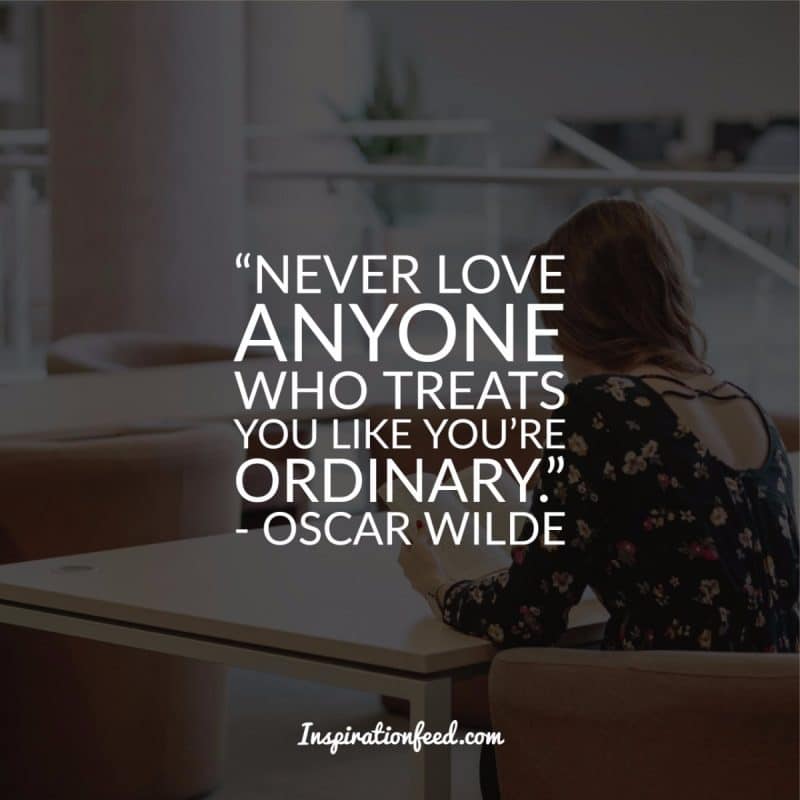 "Never love anyone who treats you like you're ordinary." – Oscar Wilde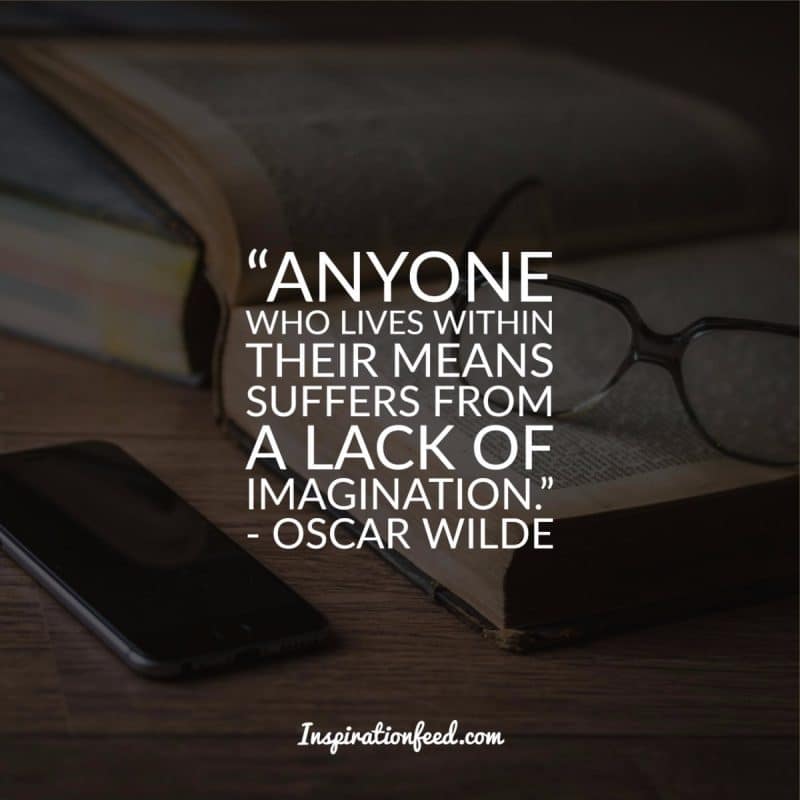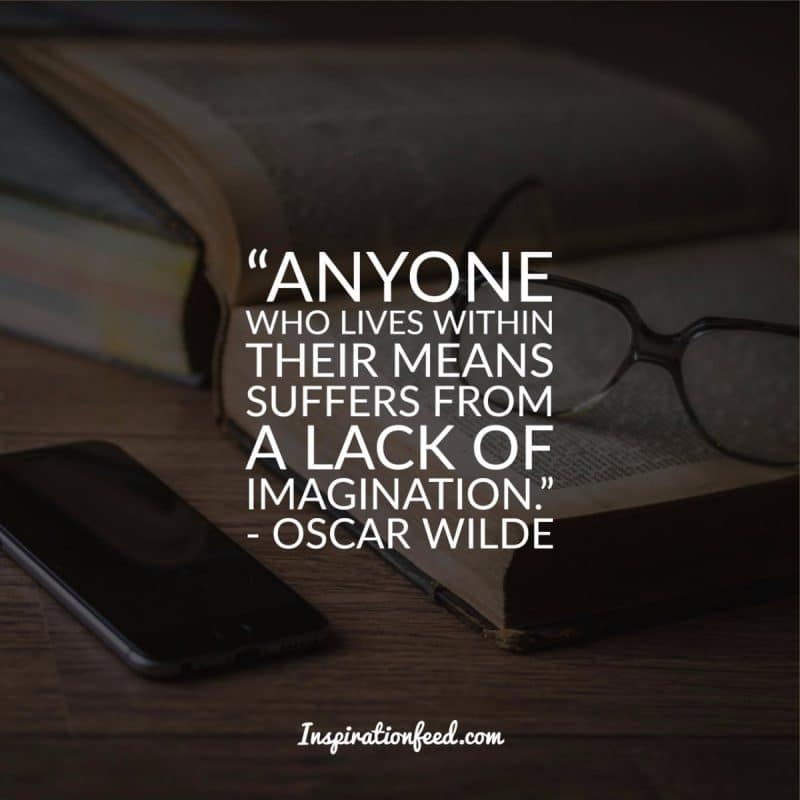 "Anyone who lives within their means suffers from a lack of imagination." – Oscar Wilde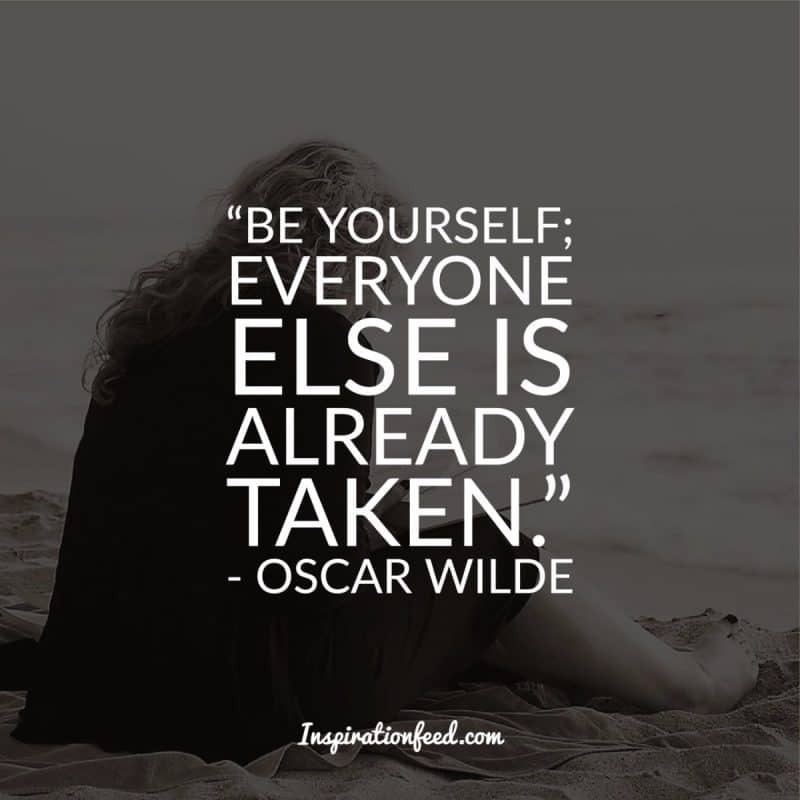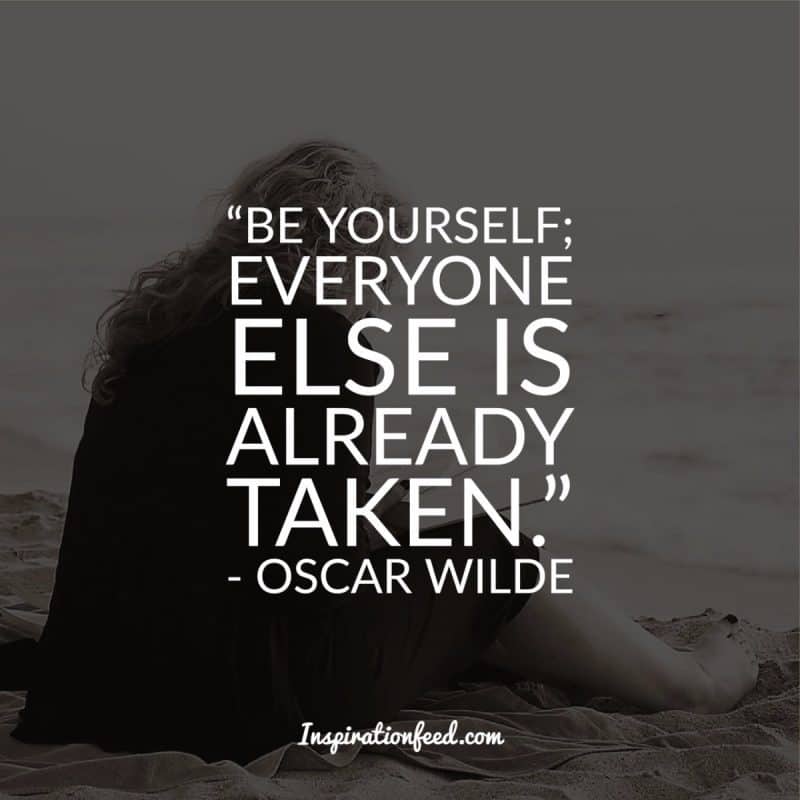 "Be yourself; everyone else is already taken." – Oscar Wilde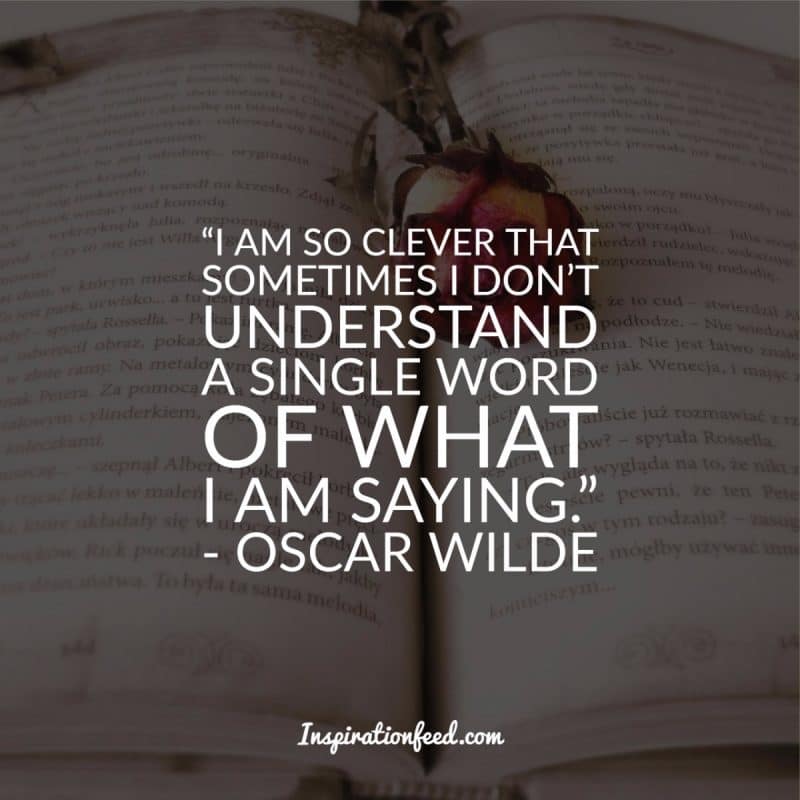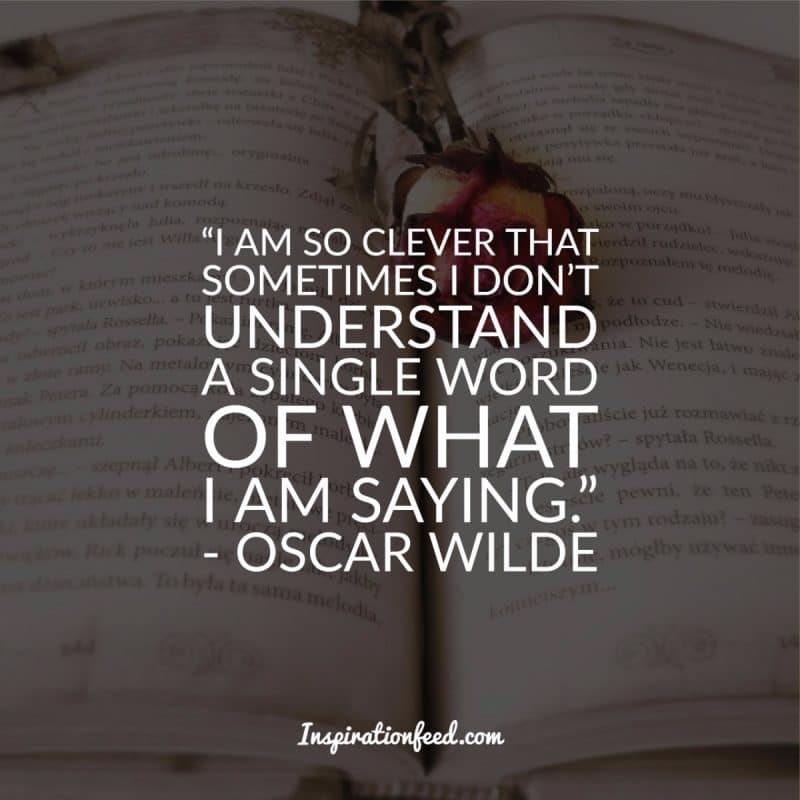 "I am so clever that sometimes I don't understand a single word of what I am saying." – Oscar Wilde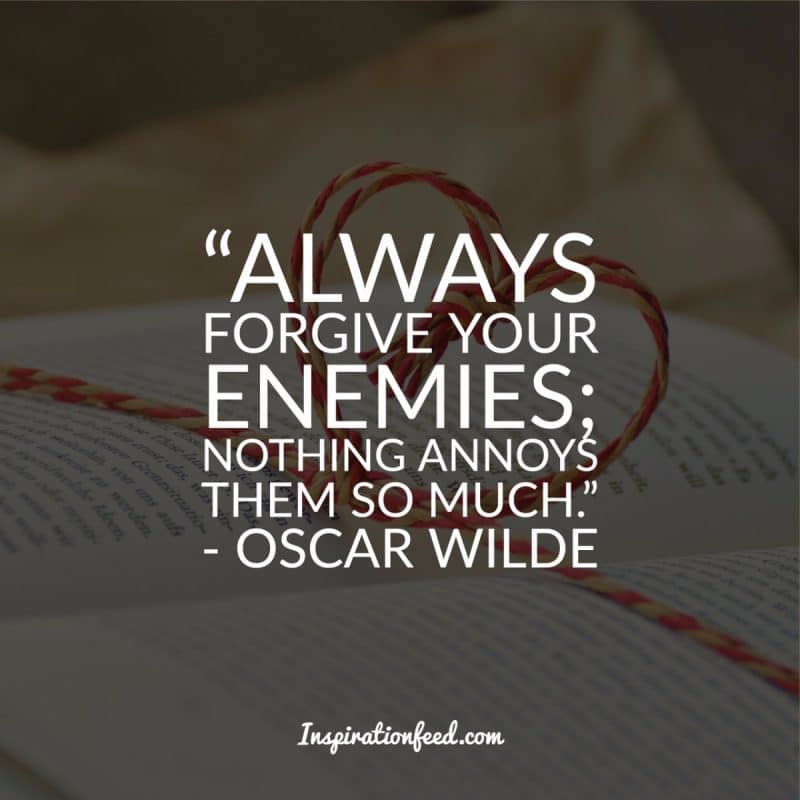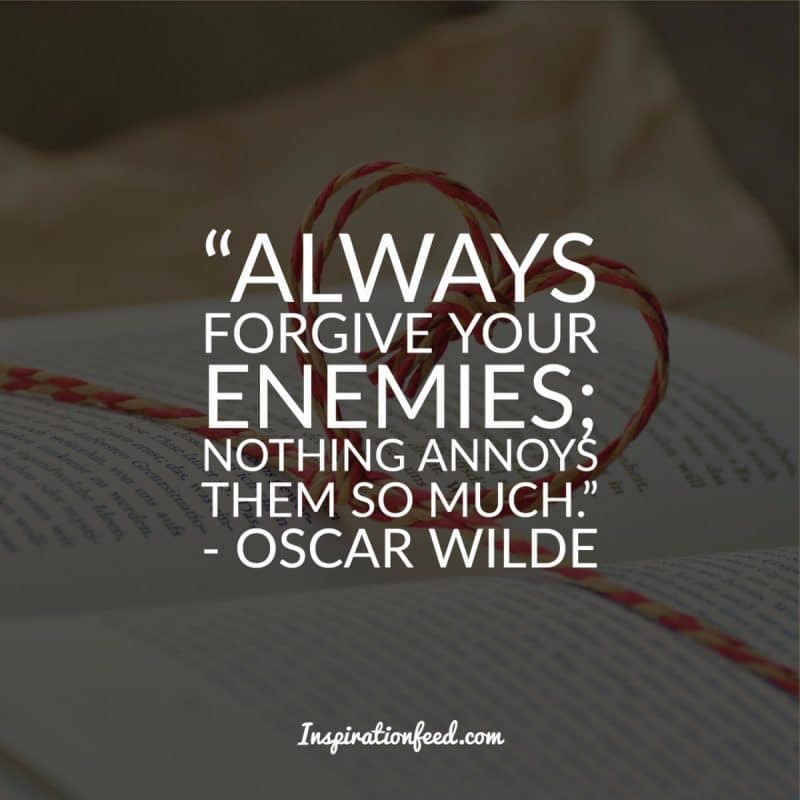 "Always forgive your enemies; nothing annoys them so much." – Oscar Wilde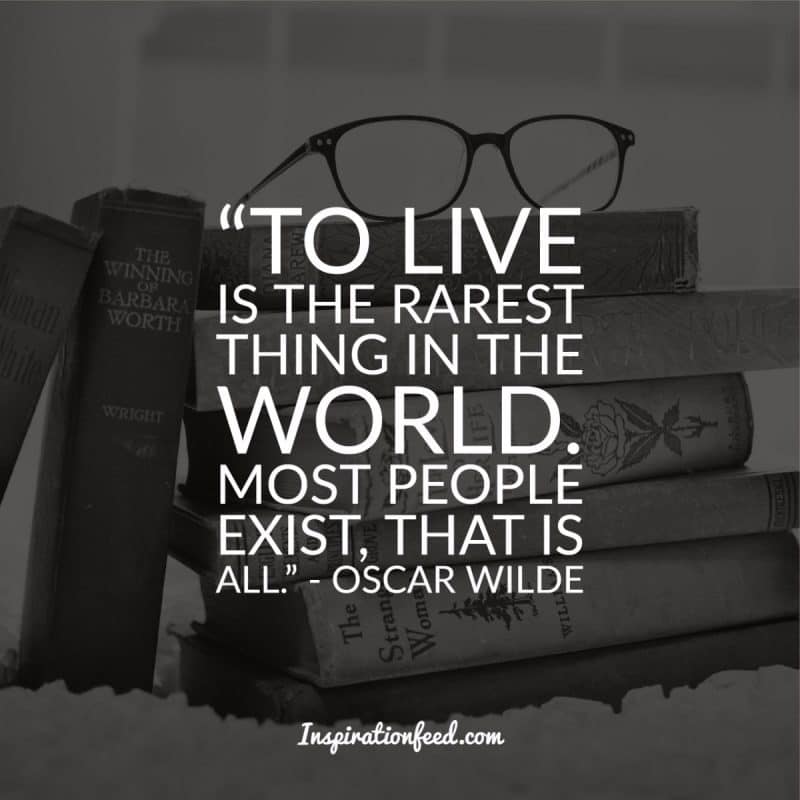 "To live is the rarest thing in the world. Most people exist, that is all." – Oscar Wilde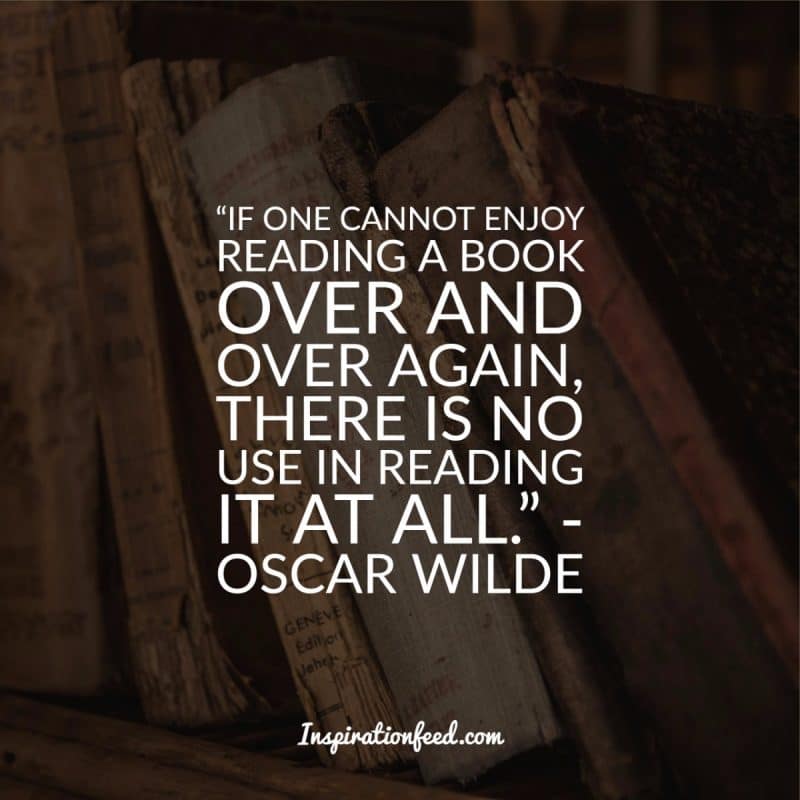 "If one cannot enjoy reading a book over and over again, there is no use in reading it at all." – Oscar Wilde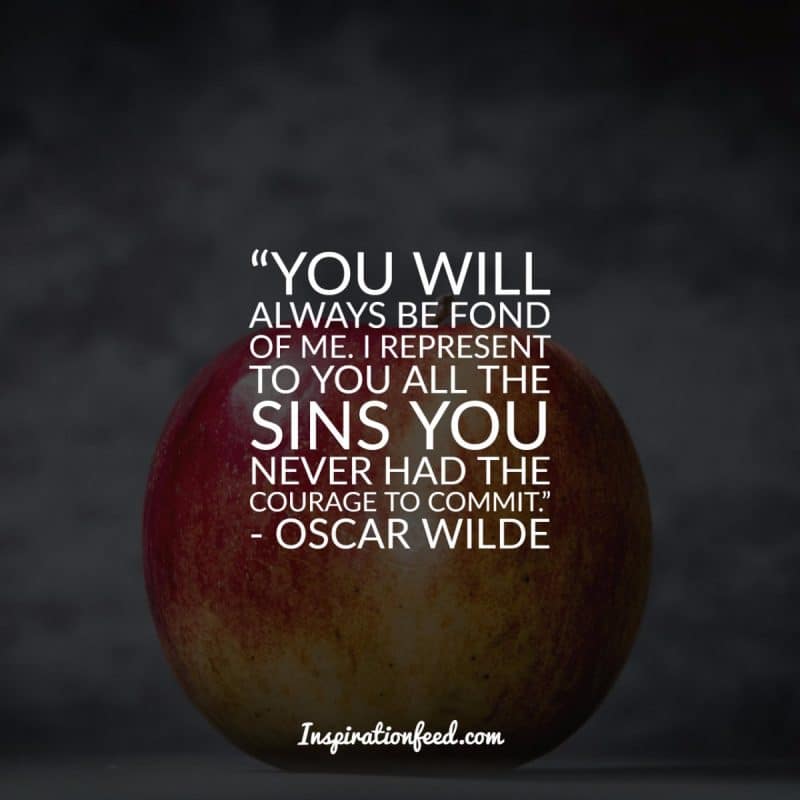 "You will always be fond of me. I represent to you all the sins you never had the courage to commit." – Oscar Wilde
"Death must be so beautiful. To lie in the soft brown earth, with the grasses waving above one's head, and listen to silence. To have no yesterday, and no tomorrow. To forget time, to forgive life, to be at peace." – Oscar Wilde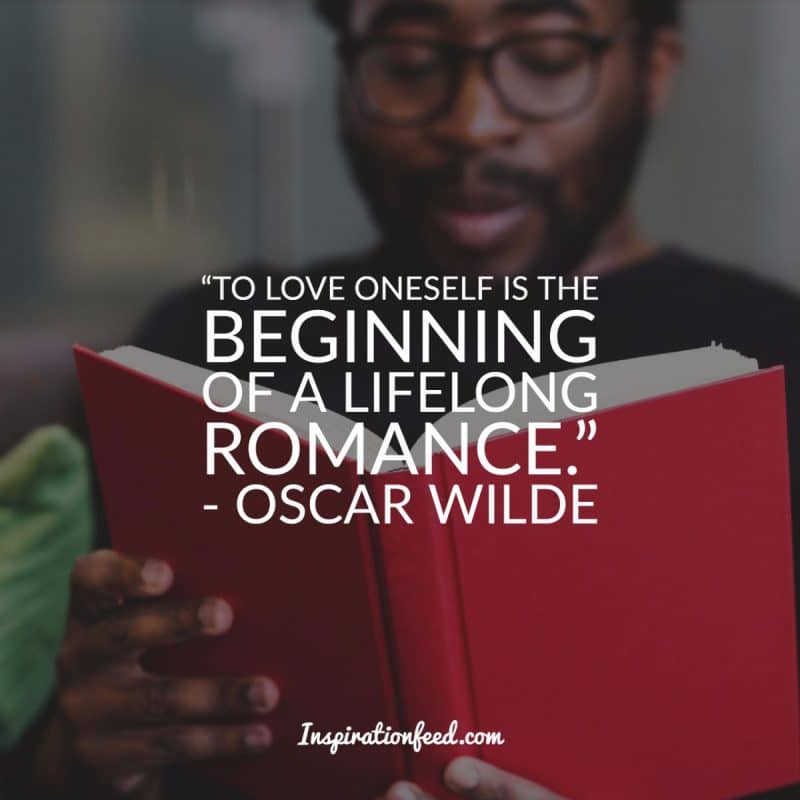 "To love oneself is the beginning of a lifelong romance." – Oscar Wilde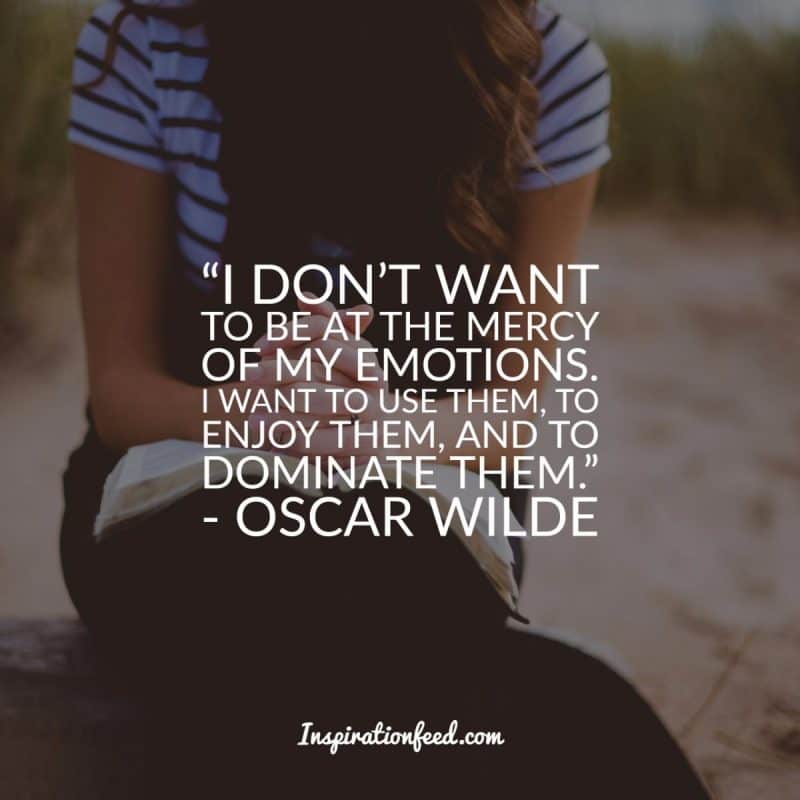 "I don't want to be at the mercy of my emotions. I want to use them, to enjoy them, and to dominate them." – Oscar Wilde
"A cynic is a man who knows the price of everything, and the value of nothing." – Oscar Wilde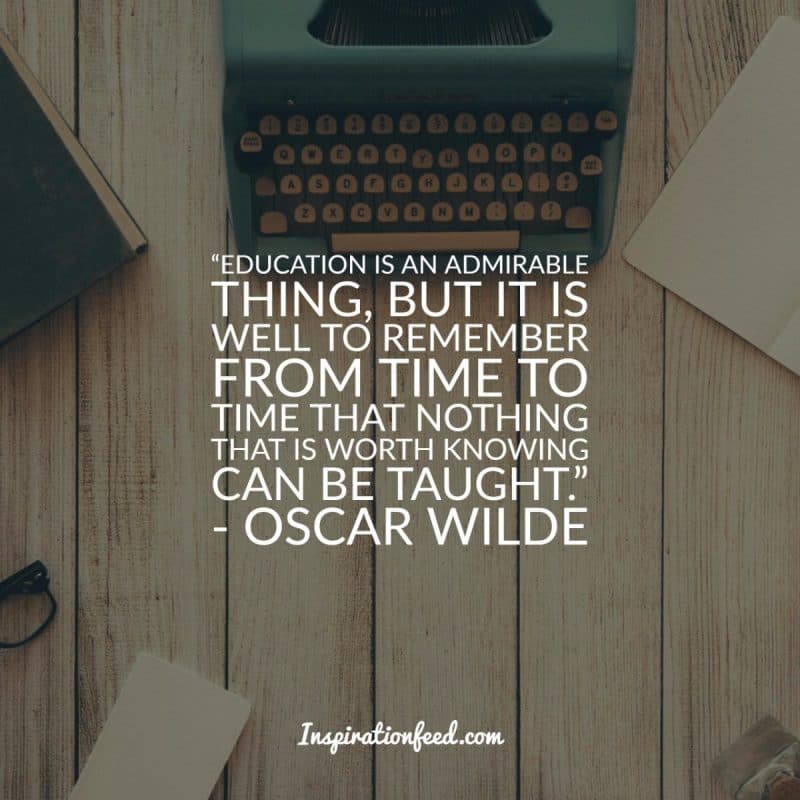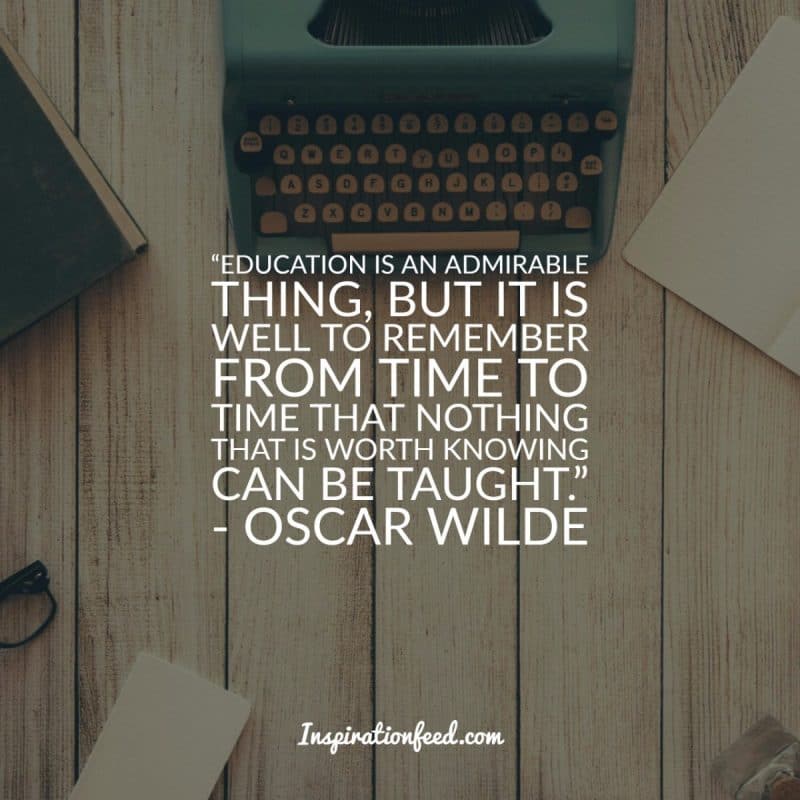 "Education is an admirable thing, but it is well to remember from time to time that nothing that is worth knowing can be taught." – Oscar Wilde
"Some cause happiness wherever they go; others whenever they go." – Oscar Wilde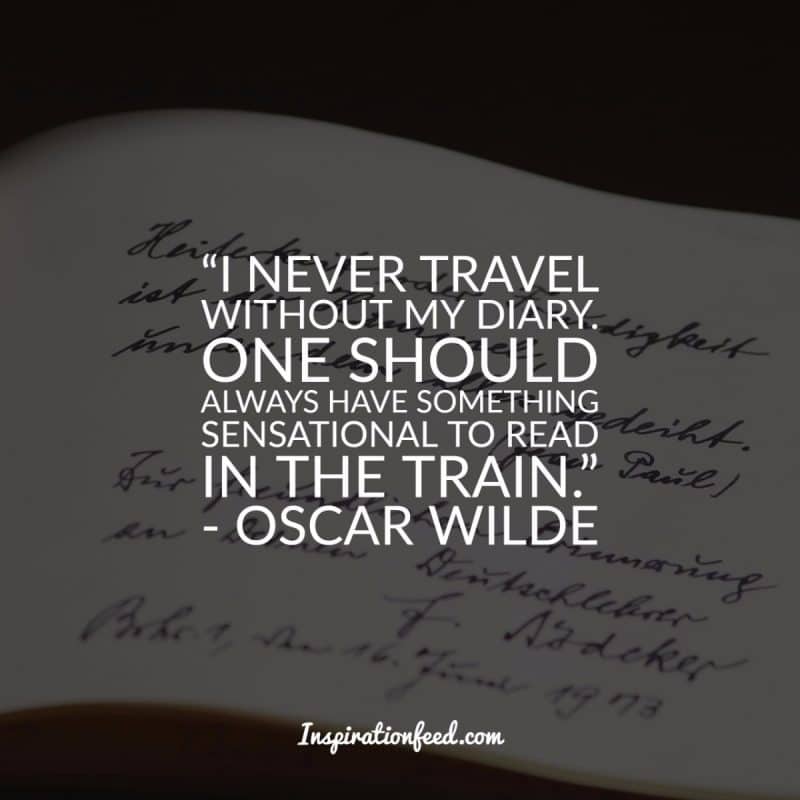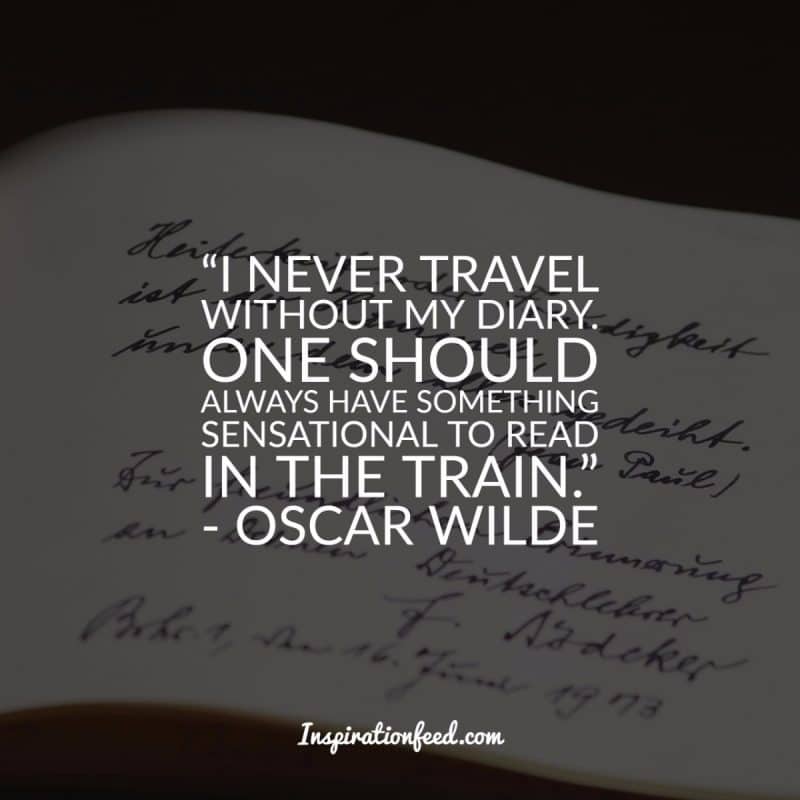 "I never travel without my diary. One should always have something sensational to read in the train." – Oscar Wilde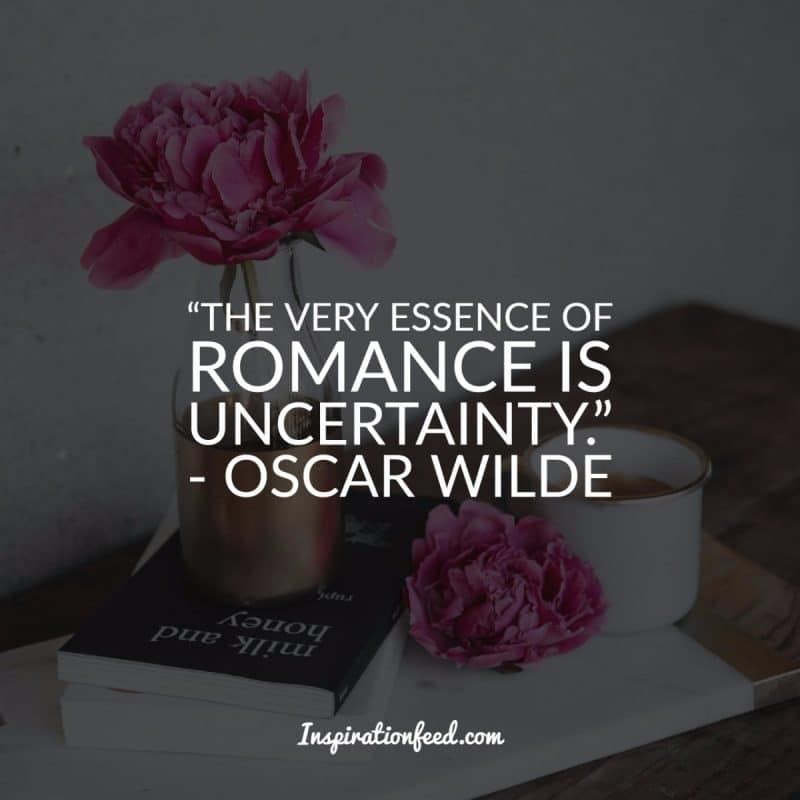 "The very essence of romance is uncertainty." – Oscar Wilde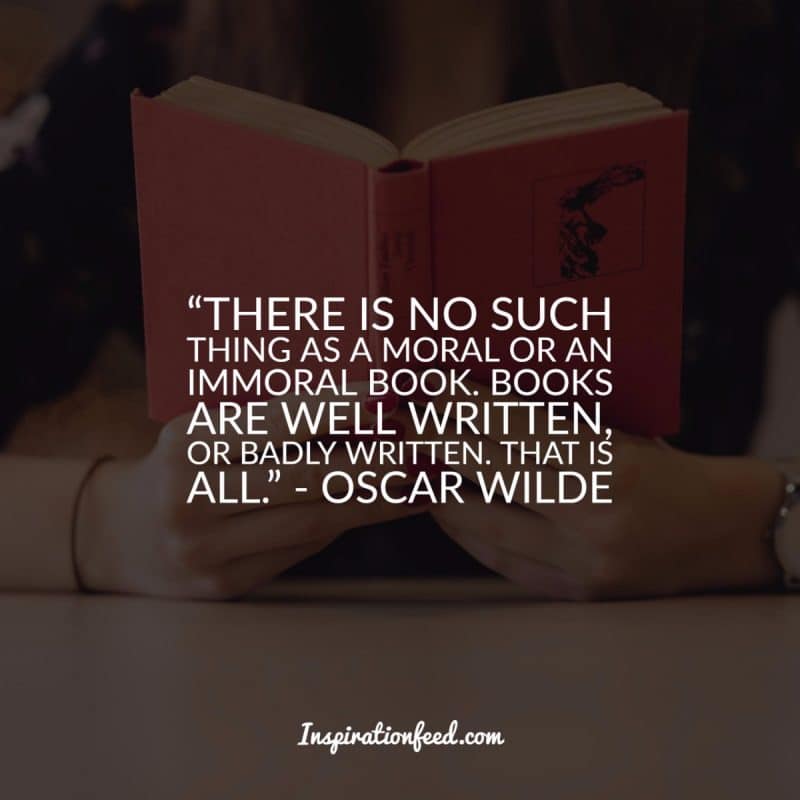 "There is no such thing as a moral or an immoral book. Books are well written, or badly written. That is all." – Oscar Wilde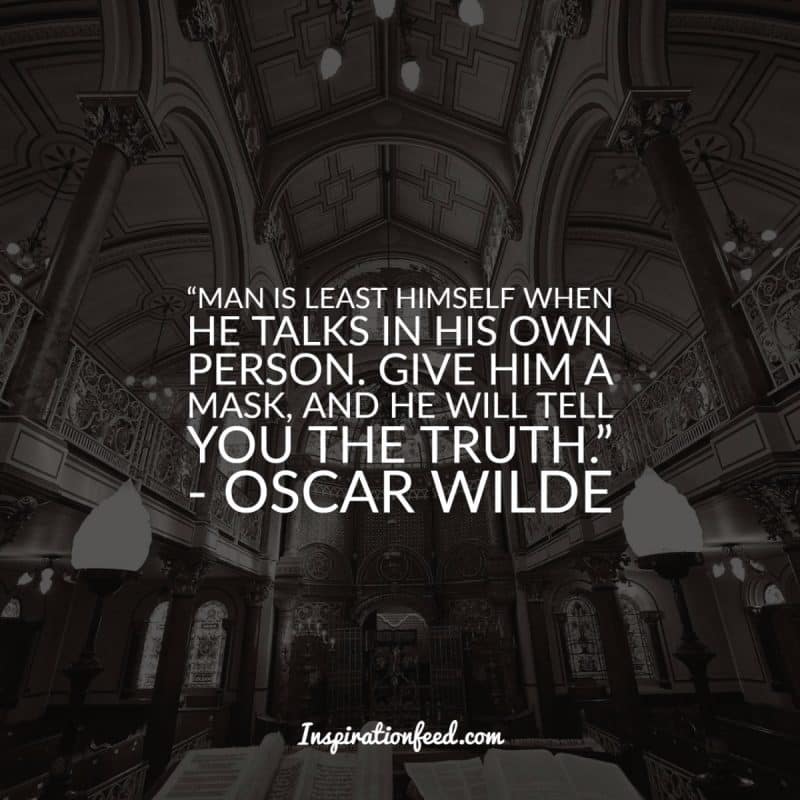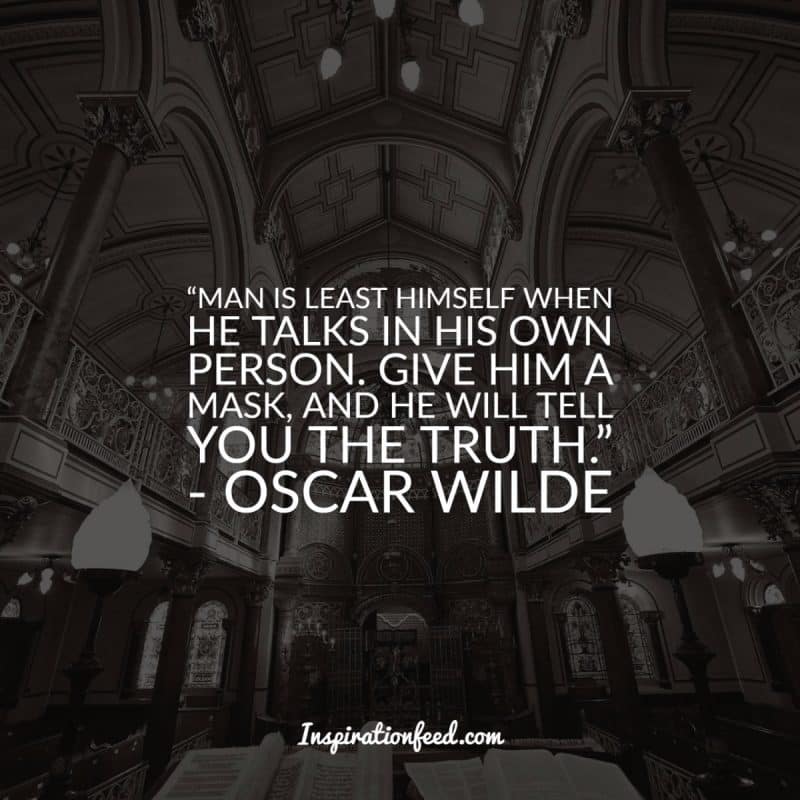 "Man is least himself when he talks in his own person. Give him a mask, and he will tell you the truth." – Oscar Wilde
"Experience is merely the name men gave to their mistakes." – Oscar Wilde
"A thing is not necessarily true because a man dies for it." – Oscar Wilde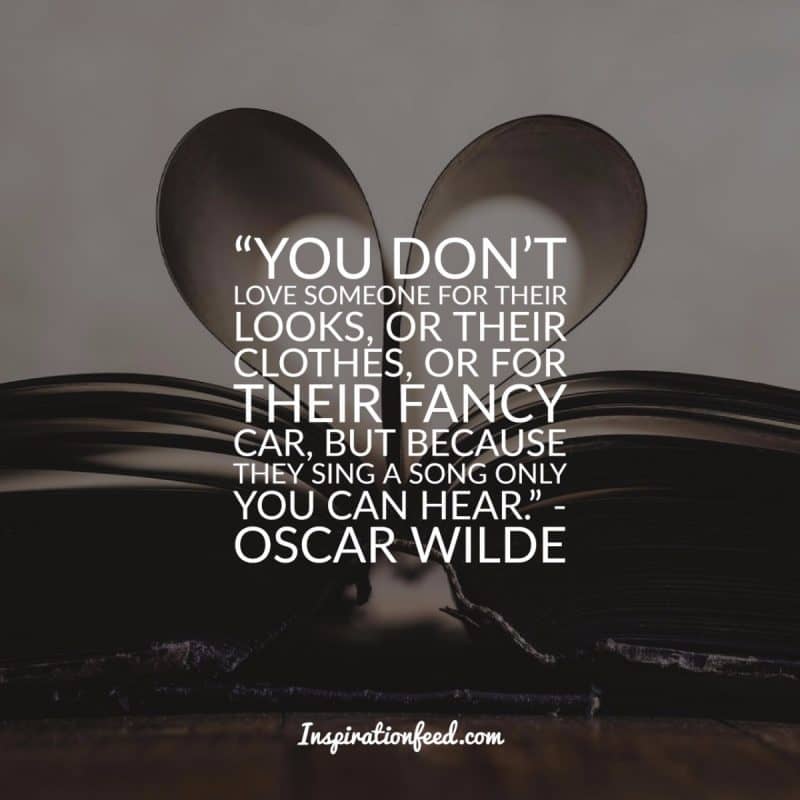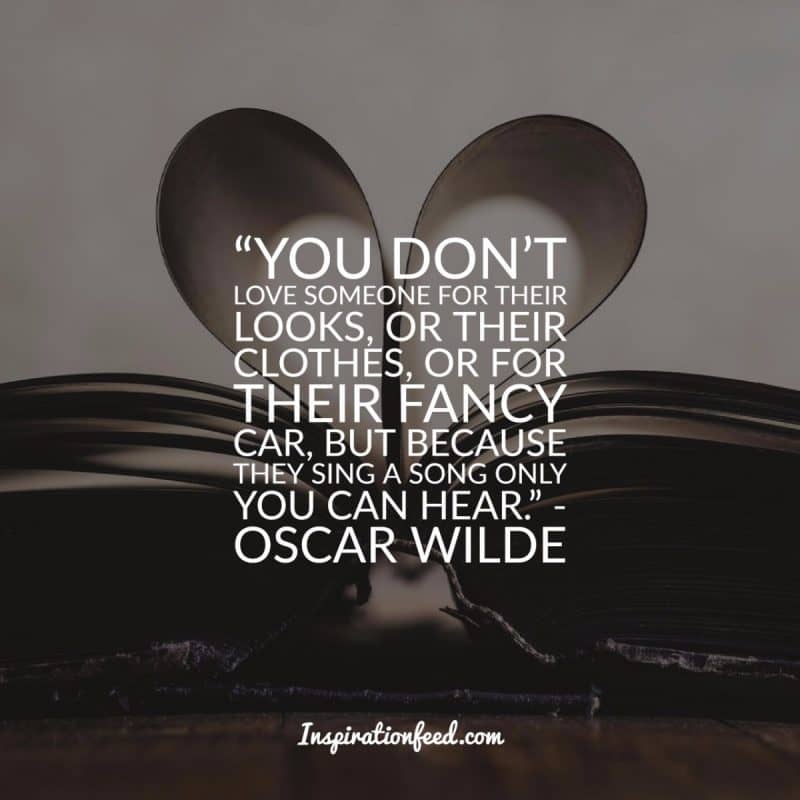 "You don't love someone for their looks, or their clothes, or for their fancy car, but because they sing a song only you can hear." – Oscar Wilde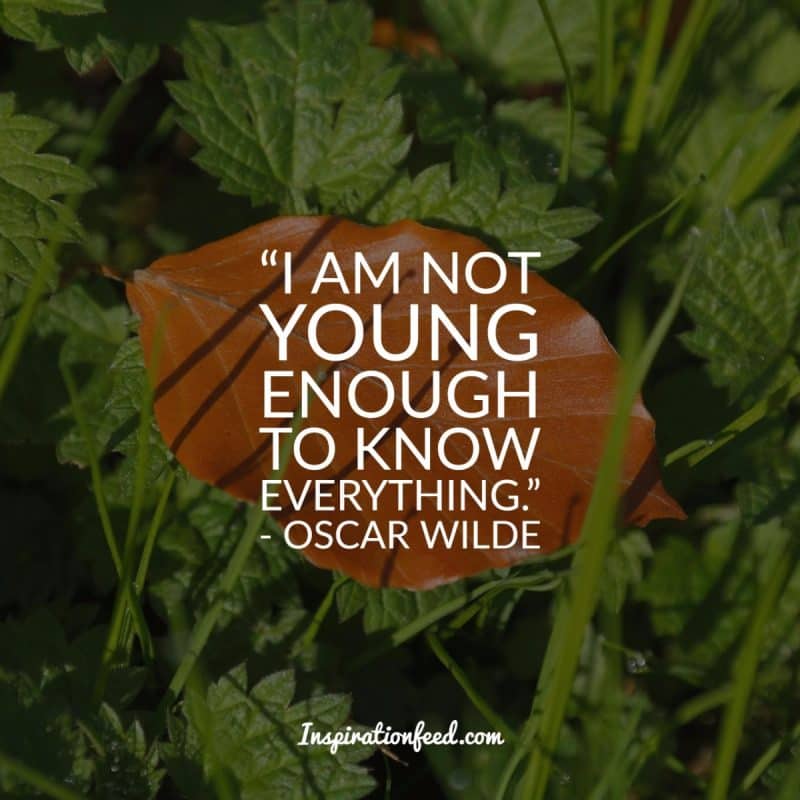 "I am not young enough to know everything." – Oscar Wilde
"We are all in the gutter, but some of us are looking at the stars." – Oscar Wilde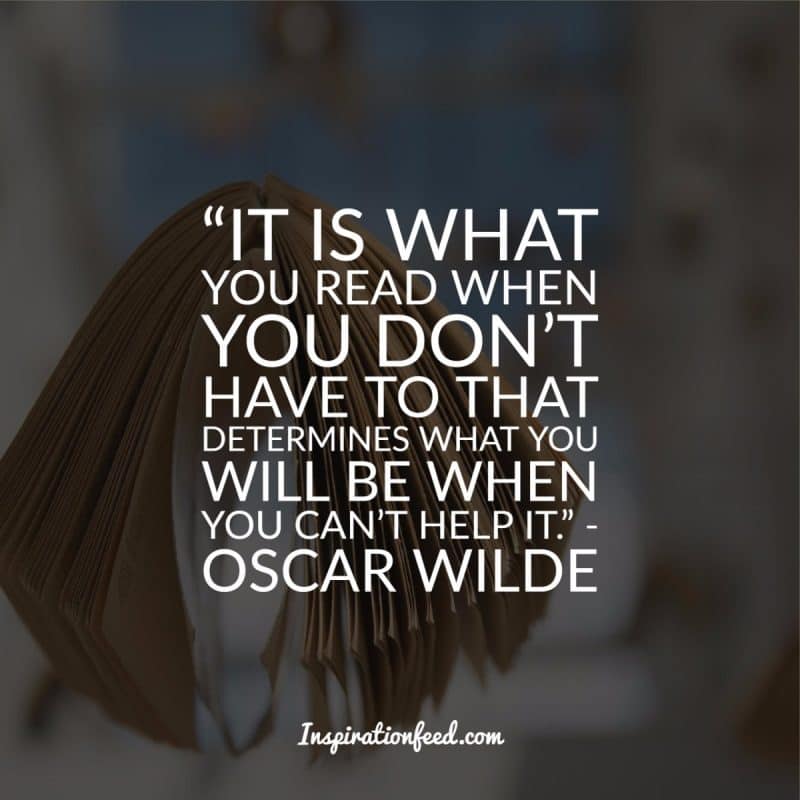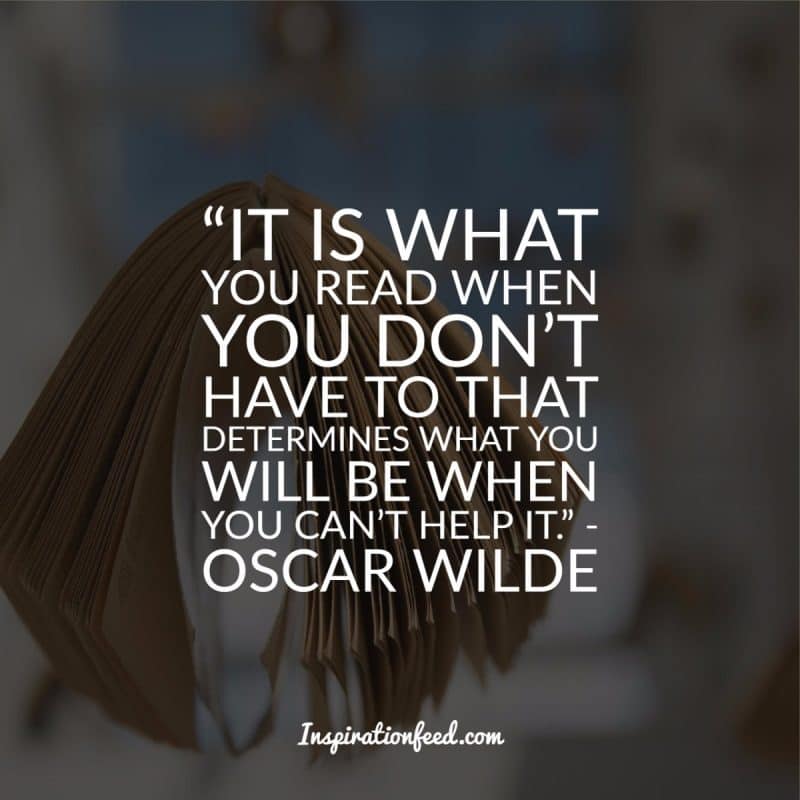 "It is what you read when you don't have to that determines what you will be when you can't help it." – Oscar Wilde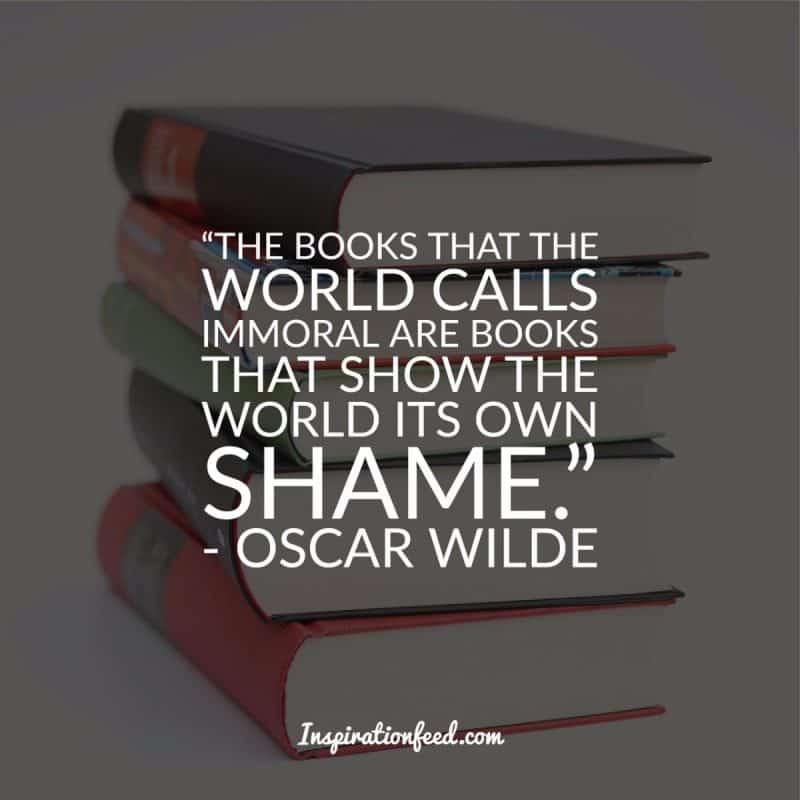 "The books that the world calls immoral are books that show the world its own shame." – Oscar Wilde