Last Updated on January 20, 2022
In the investing game it is said that higher risks bring higher rewards. If you're looking for a pig payday or looking to turn a small amount of money into a large amount of money you're going to need to take the big risks when it comes to the stock market. What this means is investing in safe havens such as stocks in the Standard and Poors 500 index just isn't going to cut it. You're going to have to get down and dirty in the world of smaller market capitalisation stocks in order to get some massive gains in your portfolio. The reason for this is that true innovation usually comes from startups and smaller companies so big news could change a smaller market cap stock a lot more than it could change a blue chip.
Penny stocks are not for everyone though and should really just be ventured into by those who have money they are willing to lose. Just as quickly as you can have a big win when you are playing the penny stock market you can have a big loss. Don't bet your house on this is the moral of the story, make sure you use portfolio theory and only dedicate a small amount of your portfolio to playing the penny stocks market.
How much to invest in penny stocks?
Depending on how much risk you want to take the first step in investing in penny stocks is to decide how much of your portfolio you are willing to risk. As a starting point someone who is risk averse may decide to only invest one or two percent of their portfolio into penny stocks, whereas someone who is much more risk-on may decide to dedicate somewhere between five and 10 percent of their portfolio to investing in penny stocks. 
This is all fine and well to say but as Warren Buffet once alluded to, those who have superior knowledge don't need to use portfolio theory so if you do have superior knowledge on an investment feel free to dedicate more than ten percent of your asset holdings to it.  
What are the Different Groups of Penny Stocks?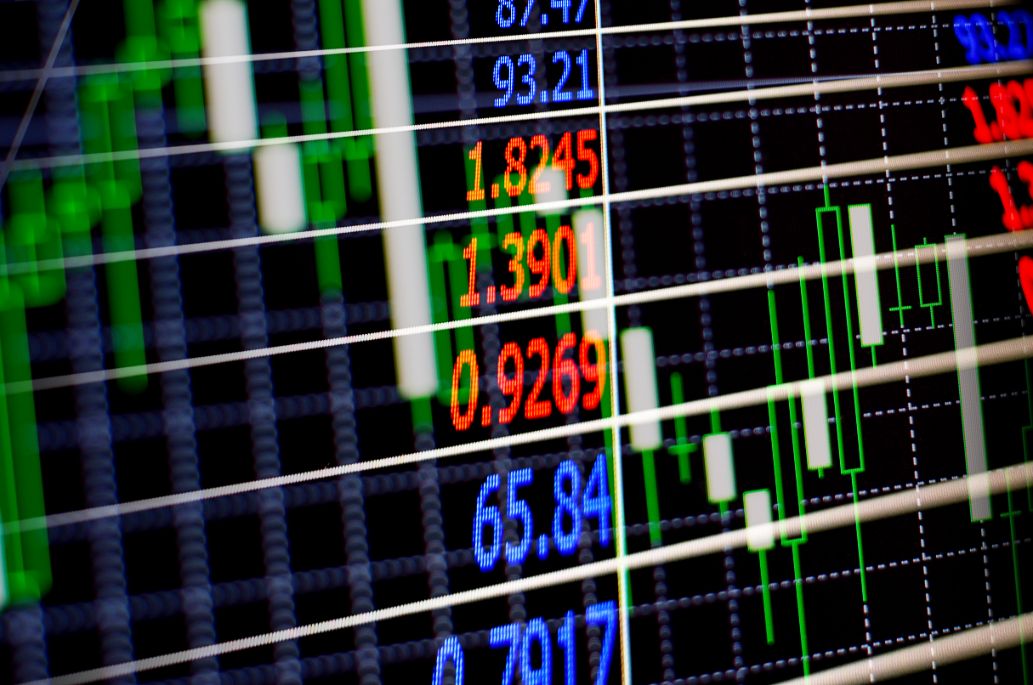 There are three different groups of tiers of penny stocks that one can look at investing inot. As a general rule a penny stock or high risk high reward investment opportunity usually falls in the price range of less than $10 per share. Generally those with a lower group number tend to be less risky than a higher group number. So, once again the more risk-on you are the higher a grouping number you might choose to invest in. 
Group 1 
Group one penny stocks are usually priced below $5 per share and are listed on major exchanges such as NYSE or NASDAQ. These stocks are considered to be the more premium of penny stocks because they are less open to manipulation than the other groupings. The reason for this is that they must provide the same reporting standards as the blue chips or other large public companies listed on the exchange. 
Group 2 
Penny stocks with a price between $0.01 and $1 are the second grouping. It's not uncommon to see these types of stocks on the NYSE or NASDAQ but in general they have received a letter that is available to see in public that states they must have their stock price rise above $1 or get unlisted. Once unlisted they fall into the category of the OTC markets. These stocks are riskier again but management has a strong incentive to perform to stay listed on a major exchange.
Group 3 
These are the penny stocks, generally on the OTC markets that have a listing price less than $0.01. These are extremely risky stocks but some good news or bad news in the market can result in a lot of upward and downward volatility for these stocks.
How to make money trading Penny Stocks?
Penny stocks operate fundamentally different to blue chip stocks in one key way. Time is that way. When a blue chip stock releases earnings or news the stock market reacts instantaneously as there are robots already set up to analyse the new information. When news comes out on sites like Yahoo Finance about a penny stock it could take the market seconds, minutes or in some cases even days to reach the news. This is why investing in penny stocks is a profitable endeavor, you can be the first one to read the news about a particular stock by creating a watchlist which means you can be one of the first to catch a big wave up in the price of that given stock.
In general money in penny stocks is made by getting in ahead of a big price movement, so if you have the patience to track the news of a basket of penny stocks you too can profit from some of the bigger swings and falls. Remember to use your technical indicators also so you know when to get out after a big profit day.