Last Updated on January 24, 2023
Who Is Serena Williams?
Serena Jameka Williams is an American professional tennis player, entrepreneur, and philanthropist. Williams is the former world number 1 in women's single tennis, and is considered one of the best female tennis players of all time.
Quick Facts
| | |
| --- | --- |
| Full Name: | Serena Jameka Williams |
| Popular Name: | Serena Williams |
| Gender: | Female |
| Birth Date: | September 26, 1981 |
| Age: | 41 years |
| Parents: | Richard Williams and Oracene Price |
| Siblings: | Venus Williams (full-sister); and Yetunde Price, Lyndrea Price, Isha Price, Dylan Starr Williams, Richard Williams III, and Ronner Williams (half-siblings) |
| Birth Place: | Saginaw, Michigan |
| Nationality: | American |
| Ethnicity: | African-American |
| Education: | The Art Institute of Fort Lauderdale |
| Marital Status: | Married  |
| Sexual Orientation: | Straight |
| Wife/Spouse: | Alexis Ohanian |
| Children: | Yes, a daughter |
| Dating: | N/A |
| Net Worth: | USD 200 million  |
| Source of Wealth: | Tennis, Fashion Design, Acting and Voice Acting, Endorsement Deals, Writing, and Other Entrepreneurial Ventures |
| Height: | 5′ 9″ (1.75 m) |
| Weight: | 71 kg; In pounds: 156 lbs. |
Early Life and Career Information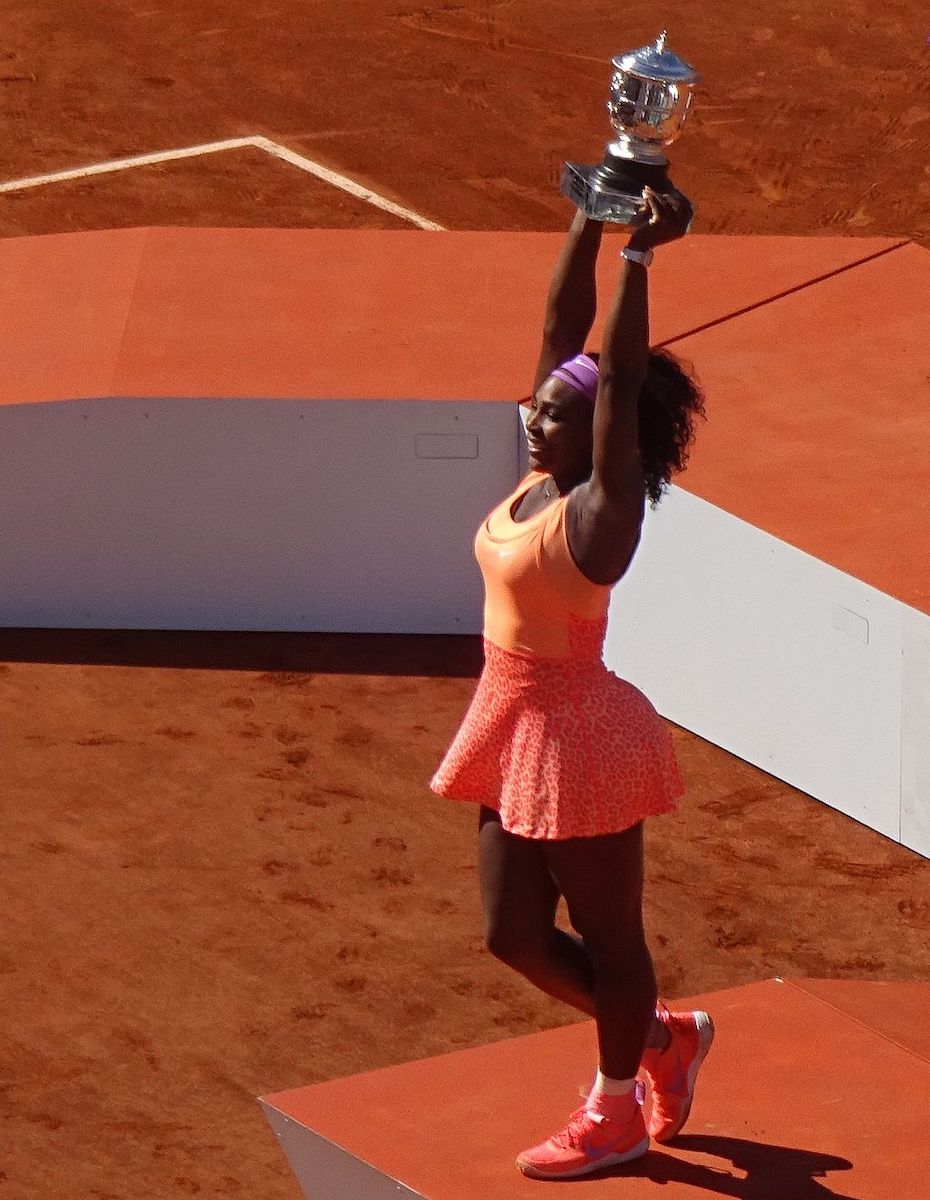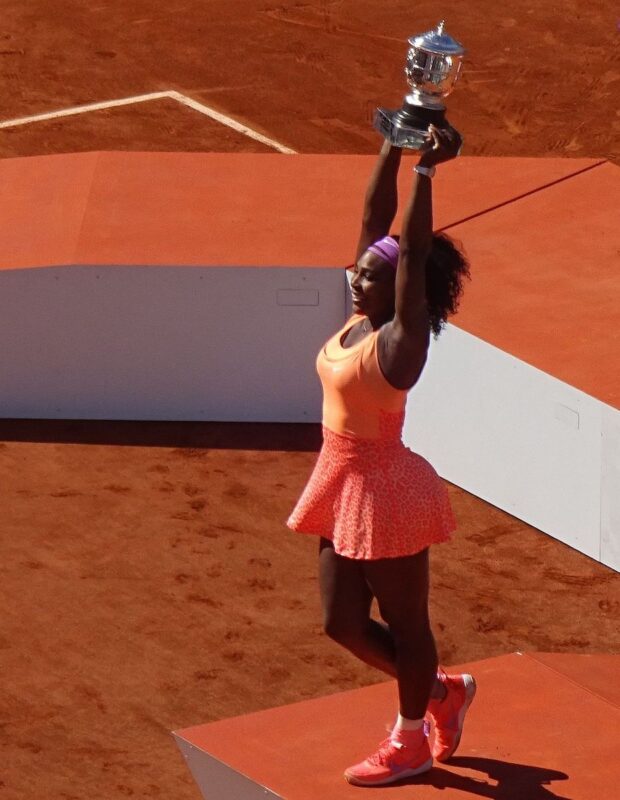 Serena Williams was born on September 26, 1981, in Saginaw, Michigan, to Richard Williams and Oracene Price. Williams played her first professional tennis tournament in 1995, when she was just 14 years old. She spent the next couple of years honing her skills.

At the beginning of 1997, Serena Williams was ranked number 304. But during the year's Ameritech Cup, she surprised everyone when she toppled number 7 and number 4 ranked players. Although she lost in the semifinals, her performance during the tournament was a great motivation for her. By the end of the year, her rankings had jumped up to number 99.

The following year, Williams bagged quite a few high-profile wins, including during notable events like the US Open and Wimbledon. To date, she has won a total of 23 Grand Slam single titles, as well as the Laureus Sportswoman of the Year award a record four times (2003, 2010, 2016, and 2018).
Serena Williams' Net Worth
Serena Williams is not only considered as one of the most talented female tennis players of her generation, she also has an impressive net worth to show for it. As of 2023, Williams had a net worth of $200 million. Tennis remains her biggest income earner. In addition to tennis, Williams also makes her millions from endorsement deals and various entrepreneurial ventures, as well as from her career as an actor and fashion designer.

Over the past few years, Serena Williams' annual salary from her various endeavors has staggered between $25 and 40 million. In 2016, she was the highest-paid female athlete on the planet. She maintained that position in 2017, where she was also the only woman who made the Forbes' list of the world's top 100 highest-paid athletes. 2019 was also one of Serena's commercially successful years, as she ranked 63rd on Forbes' list of the world's highest-paid athletes.
1. Serena Williams' Earnings from Endorsement Deals
Besides her salary from tennis, endorsement deals are Williams' next biggest income earner. In fact, she has earned more from endorsement deals recently than even her tennis salary.

In a typical year, Williams earns anywhere from $15 to 20 million in endorsements alone. For instance, she made $35 million between June 2019 and June 2020, of which approximately $20 million came from her endorsement deals.

One of Williams' most notable endorsement deals is the $40 million contract that she signed in 2004 to create a fashion line with Nike.

Some of other brands she has partnered with include:

• Aston Martin,
• Audemars Piguet,
• Beats Electronics,
• Chase Bank,
• Delta Air Lines,
• Gatorade,
• IBM,
• Intel,
• Kraft Foods,
• Mission Athletecare,
• Pepsi,
• Puma,
• Tempur, and
• Wilson
2. Serena Williams' Earnings from the Entertainment Industry
Away from her tennis salary and endorsement earnings, Serena Williams has also pursued a career in acting, mostly as a voice actor. She lent her voice to a 2001 episode of the television series The Simpsons.

In 2005, she again lent her voice to Higglytown Heroes by Playhouse Disney. She has also appeared as a guest star in certain episodes of ER, Law & Order, and The Bernie Mac Show.

Well, it's unclear how much Serena earns from her entertainment projects. But considering that she's an established brand, it's safe to assume she takes home hefty paychecks.
3. Serena William's Other Ventures
The following are other ventures that Serena Williams has involved herself in, which might have also contributed to her net worth;

i. Writing

In 2005, The Williams sisters authored a book titled Venus & Serena: Serving from the Hip: Ten Rules for Living, Loving, and Winning.

ii. Music

Serena Williams has made music video appearances, including in the song I Want You by Common.

iii. Fashion

Williams founded S by Serena, which is a self-funded clothing line. She has also invested in Mayyenn, which allows stylists to sell weaves and wigs to their clients.

Serena Williams also has a minority stake in UFC and Miami Dolphins, and has invested in the organic frozen food delivery company, Daily Harvest. The tennis legend is also associated with LOLA, a subscription-based service that supplies feminine sanitary products to its subscribers.
Lessons from Serena Williams
1. Age is only a state of mind

Williams may be 38 years old now. However, she doesn't look her age, neither has she let age slow down her tennis career.

2. Keep fighting

Serena Williams' career on the tennis court has had its high and low moments. However, Williams is known for her ability to keep fighting and stage a comeback even when she has completely been written off.

3. Give back

Like many of her fellow athletes, Williams involves herself in various charitable causes. Serena and her sister Venus have played tennis matches specifically to raise money towards charity.
Famous Quotes by Serena Williams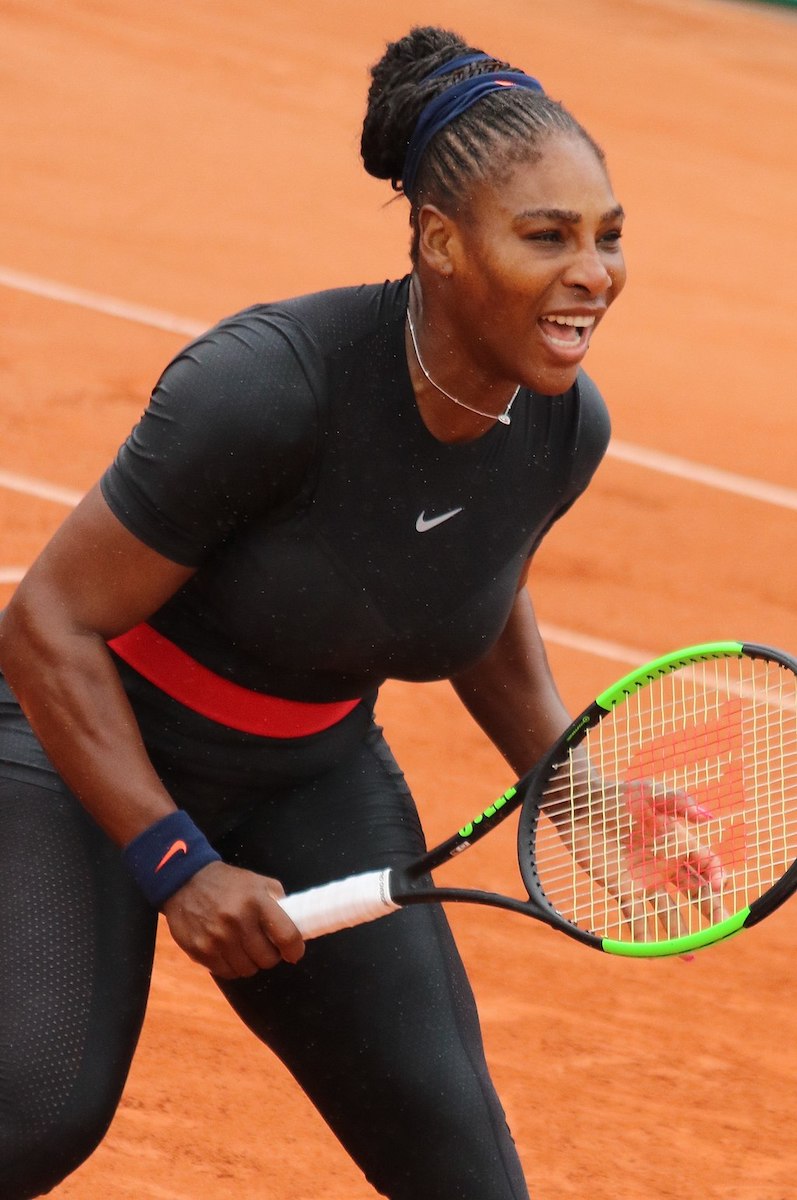 "Family's first, and that's what matters most. We realize that our love goes deeper than the tennis game."
"Luck has nothing to do with it because I have spent many, many hours, countless hours, on the court working for my one moment in time, not knowing when it would come."
"Tennis just a game, family is forever."
"The success of every woman should be the inspiration to another. We should raise each other up. Make sure you're very courageous: be strong, be extremely kind, and above all be humble."
"With a defeat, when you lose, you get up, you make it better, you try again. That's what I do in life, when I get down, when I get sick, I don't want to just stop. I keep going and I try to do more. Everyone always says never give up but you really have to take that to heart and really do never definitely give up. Keep trying."
Conclusion
Serena Williams has left her mark as one of the greatest athletes ever to have graced the tennis court. Thanks to her on-court and off-court endeavors, Williams has gone on to amass an incredible net worth.