"Traveling. It leaves you speechless, then turns you into a storyteller."
Traveling is one of the best things you can ever do in your lifetime. It teaches you about different cultures. It exposes you to wonderful, breathtaking sights. But more than anything, it lets you discover yourself.
Traveling is stepping out of your comfort zone. It enriches your mind. It forms friendships. Needless to say, traveling is a great teacher.
Alas, not all people travel. Some worry about the financial burden traveling requires. Others are diffident to go to other places. For many, traveling is equivalent to headache-inducing planning and scheduling.
However, these are fixable concerns. There are many ways to travel without being poor afterward. There are tons of tips, steps, and guidelines about what to do when going to a foreign country. There are easy-to-do tricks to ensure a smooth-sailing travel itinerary.
Fixing Budget Concerns
To circumvent expensive traveling, make sure to:
If you already have a place in mind, go online or hit the bookstore to search for budget travel tips applicable to where you're going. Learn as much as you can about your destination. If you don't know where to go, look for a place that is within your budget.
Travel within your means.
Traveling is a fun activity. It should never be a burden. If you have a limited budget, plan your travels within what you can financially afford. Borrowing money just so you can go on a vacation is a bad plan. It's also unwise to spend to your maximum credit card limit – if you don't have the money to repay what you owe – just so you can travel in style.
Compare quotes.
If your destination requires traveling by airplane, look for different quotes before booking a flight. Compare the rates and see which one fits your budget, but is also safe and secure.
The same goes with accommodations. Most hotels offer discount rates, especially during the off-season. For cheaper lodging, look for community-trusted accommodation hosts through places like AirBnB.
Travel during the low season.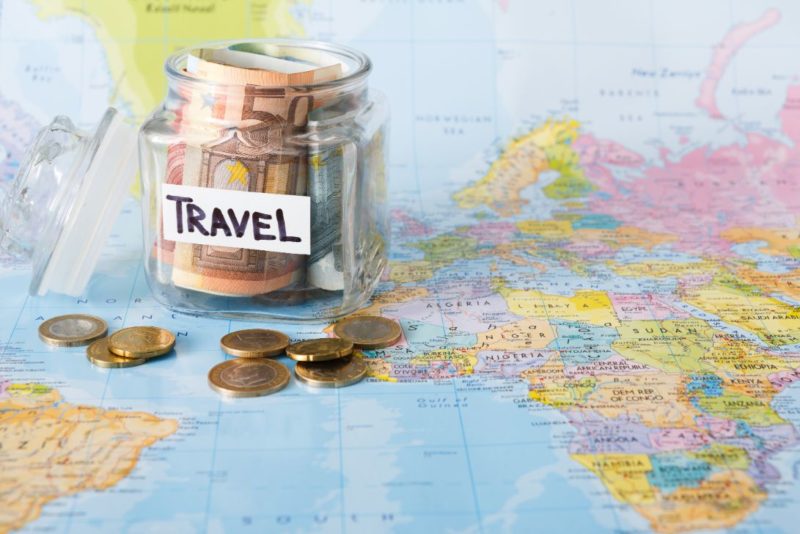 Traveling off-season brings you a variety of discounts and bargains. The beauty of a place doesn't go away just because you're visiting in winter instead of summer. You'll just find and experience a different kind of beauty. More importantly, flights and accommodations are much cheaper during the off-season.
Travel locally.
You don't need to break your wallet to travel. Regardless of where you live, there are amazing, cheap (sometimes even free!) places near you. Traveling doesn't always mean getting on an airplane. A road trip to the next city, county or state is also a fun way to travel.
Pack some food.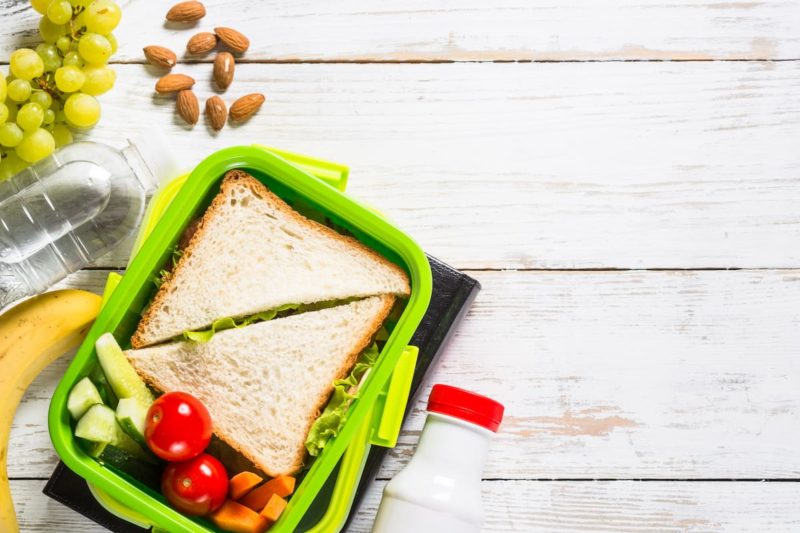 If you're traveling via a road trip, pack drinks and snacks. You can splurge on meals when you reach your destination. But on the road, you will save a lot if you have packed food and bottles of water. This also applies when you're traveling via airplane. Airport and plane food are notoriously expensive. Save money and bring your own snack pack.
Eat like a local.
Tasting new cuisine is one of the greatest joys of traveling. Eating like a local ticks off a number of items on your bucket list. It also helps you budget your meal funds. Local diners are often cheap and serve the best cuisine.
There are tons of organizations that require volunteers to work in different places. Granted that you need to spend the time to do the work, it's one of the best ways to travel for free. Volunteer work is also life-changing. It teaches you to be more aware and socially responsible.
Fixing Travel Reluctance
Travel anxiety is a condition. It's not overreacting or being overly dramatic. For many people, this condition renders them helpless and frustrated. To get over travel reluctance:
List down the reasons why you want to travel.
Whenever the anxiety creeps in, think of why traveling can enrich or change your life. The mind is a powerful entity. Thinking of positive affirmations will calm you down. And doing so repeatedly will squash your fears away.
Plan meticulously.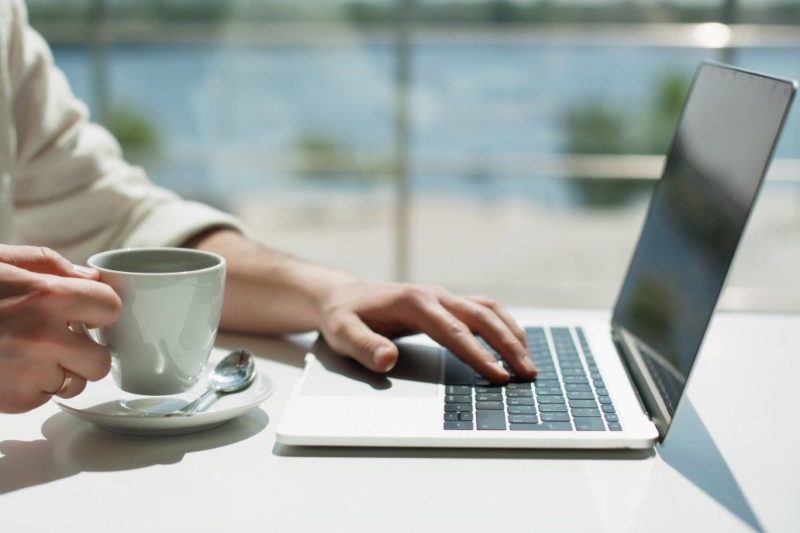 Travel anxiety – like any other forms of anxiety – stems from a feeling that you don't have control of things. Traveling is basically doing something out of your normal schedule. To avoid getting anxious over this change, make a meticulous plan for the first days of your travel.
Thoroughly planning your schedule will give you a sense of control. The time period will allow you to loosen up for the first two days. This way, you can enjoy the other "unplanned" days.
Once again, doing your research solves the problem. Researching about travel must-dos and about your travel destinations will keep you informed. When you have knowledge about the place or situations that may occur, it dissolves your nervousness because you know what to do.
Think of all the common scenarios that travelers usually encounter – good and bad – so you have a plan of attack when you face a similar situation. This includes losing your baggage, getting lost or misunderstanding the language.
Get travel insurance.
The word "insurance" should already calm you down. Having travel insurance is protecting yourself and securing your future. It's a necessary precaution for every traveler.
Remind yourself that you can go back home.
For your first travel, choose something close to home. This way, if the anxiety kicks in before or during your travel, you just have to remember that you're just a ride away from home.
Fixing Travel Itineraries
Creating a travel itinerary can be disorienting or downright scary. To avoid going crazy:
Be realistic.
It's normal for you to want to visit as many tourist spots as possible. You're spending money on your ticket and lodging, so you'd want to milk your trip for all it's worth. But, remember that there are only 24 hours in a day – and you need rest and sleep.
Your rest period should be included in your itinerary because it's something that you will do. As much as you want to cram all the possible outings in a day, it's likely that you need a downtime in between so you can actually enjoy what you see.
Plan accordingly.
This means, once again, that you have to do your research. Look for tourist spots that are near each other so you can knock them out of your list in one go. If you have family or friends who know the place, ask for recommendations or help in planning your schedule.
Organize the essentials.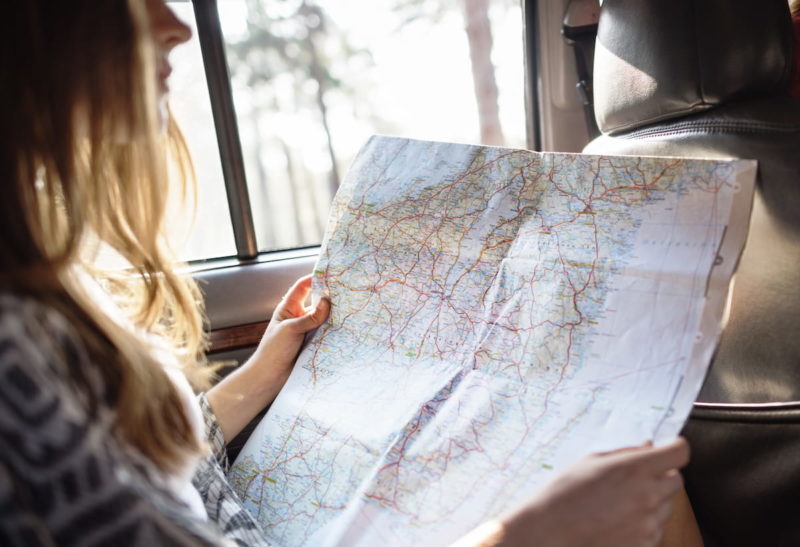 Every trip requires some sort of booking: a plane ticket, a rental car, lodging, a restaurant, etc. Plan your day's itinerary around these scheduled plans and events. Also, make sure to get email confirmations for all of your bookings. If possible, have printed copies too.
Make room for adventure.
Just because you have a meticulously planned itinerary doesn't mean you have to stick with it 24/7. Traveling is exploration. Ditch a plan – or even a day's worth of schedule – to go somewhere a local recommended. Enjoying your vacation is half planning for it and half expecting (and even anticipating) that you'll get lost. The combination makes for grand and unforgettable travel stories.
Use travel websites and apps.
There are tons of travel sites and applications you can check out and use to plan your trip. You can go to one travel website and do all the booking, scheduling, and planning you need. You may also use different apps for every travel requirement you need to do. Your choices are limitless.
Next up are 15 of the most popular travel websites and apps.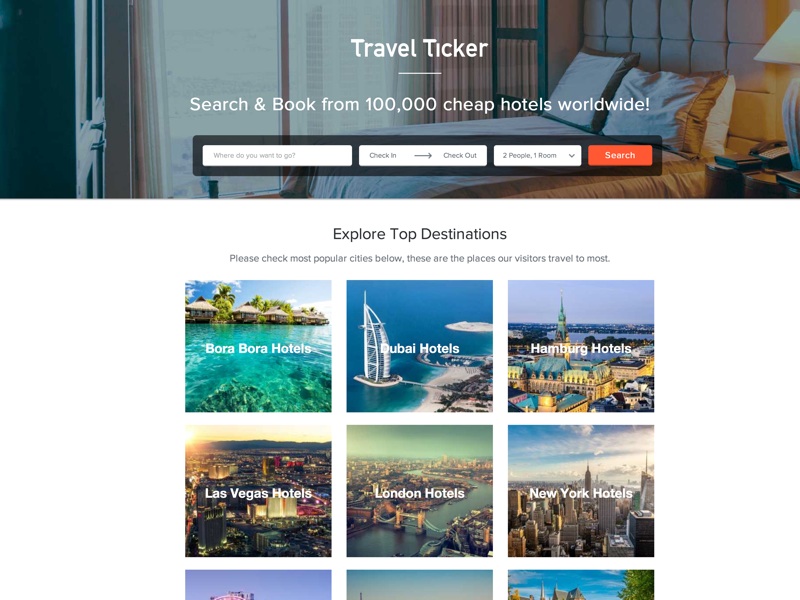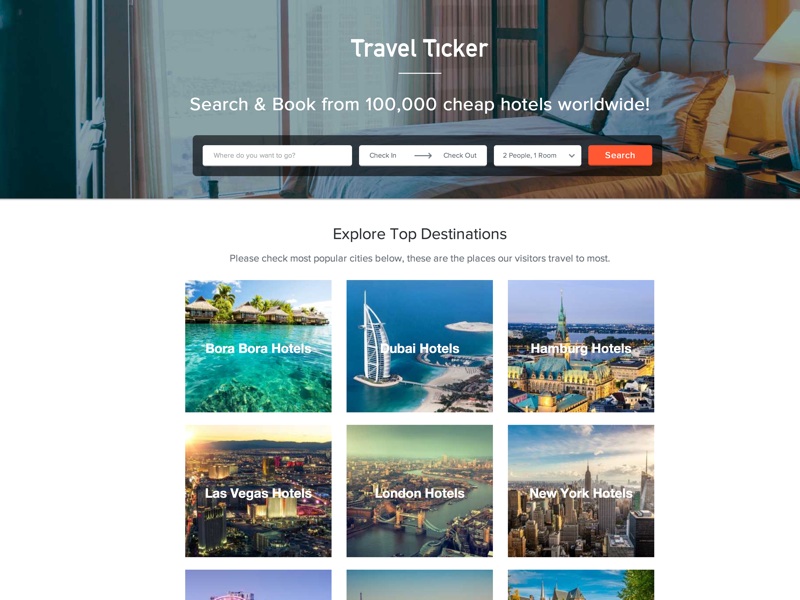 Travel-Ticker serves as the best hotel deal finder around the world. It's partnered with several top booking websites that provide deals in over 100,000 hotels. It offers an easy-to-navigate comparison calculator to get the most suitable hotel deal.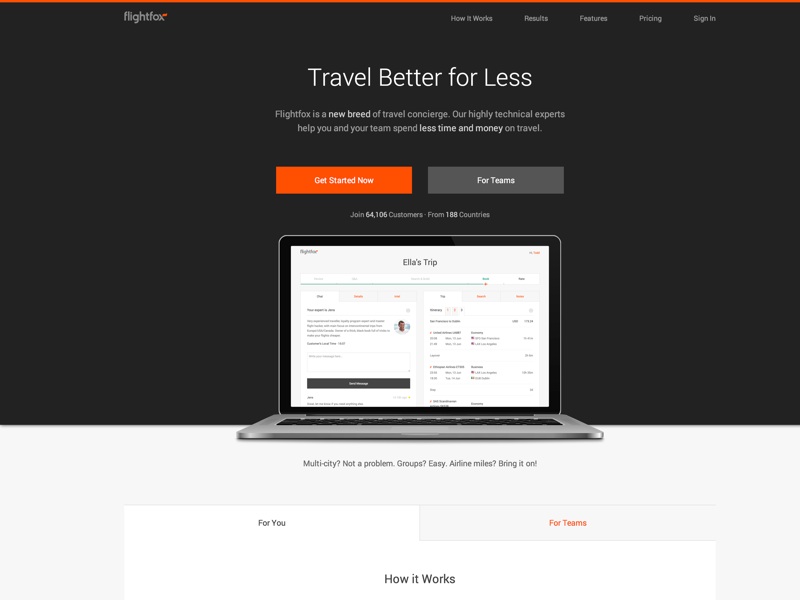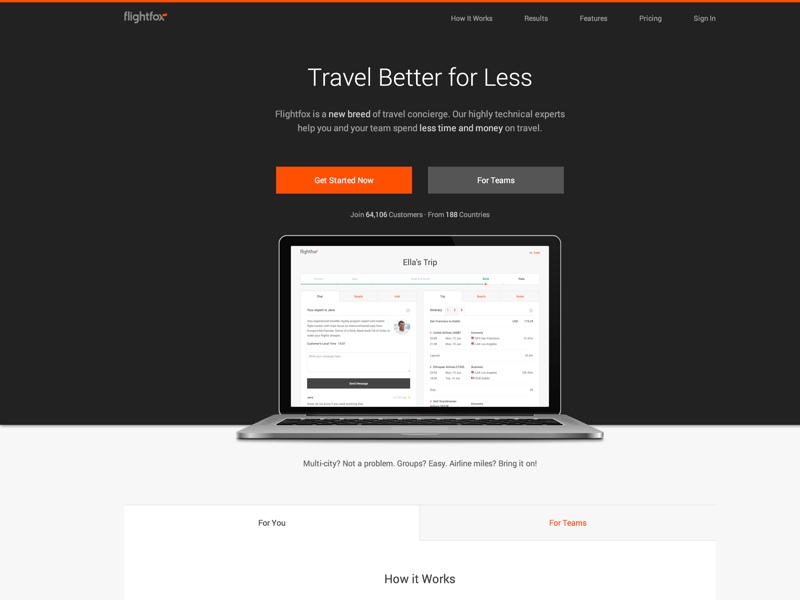 Flightfox is a sophisticated online travel concierge. It offers services from its technical experts to book the best travel options – airline tickets, lodging, transportation, etc. Its experts can also provide a full vacation itinerary, particularly for multi-city tours.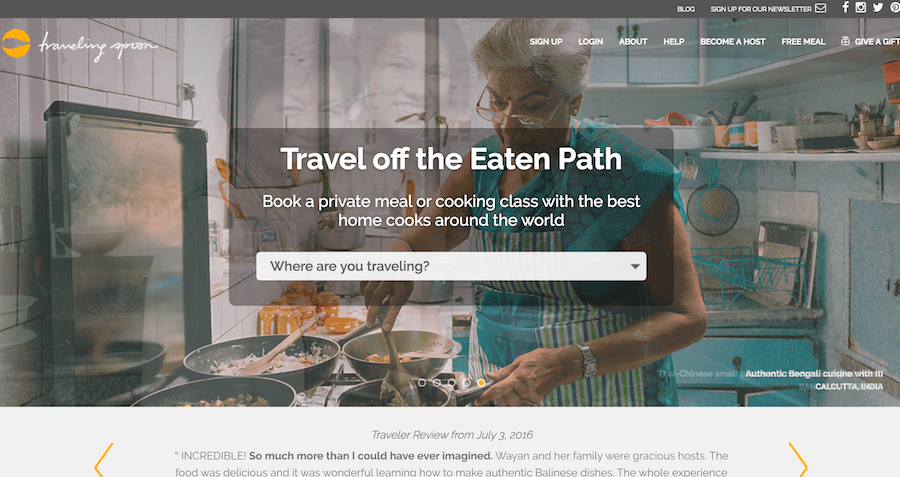 Traveling Spoon is exploring the foodie's side of travelers in the most comfortable and homey way. The site provides names of vetted hosts in different countries where travelers can book a schedule and then visit for a home cooked meal. It aims to broaden travelers' cultural and culinary knowledge.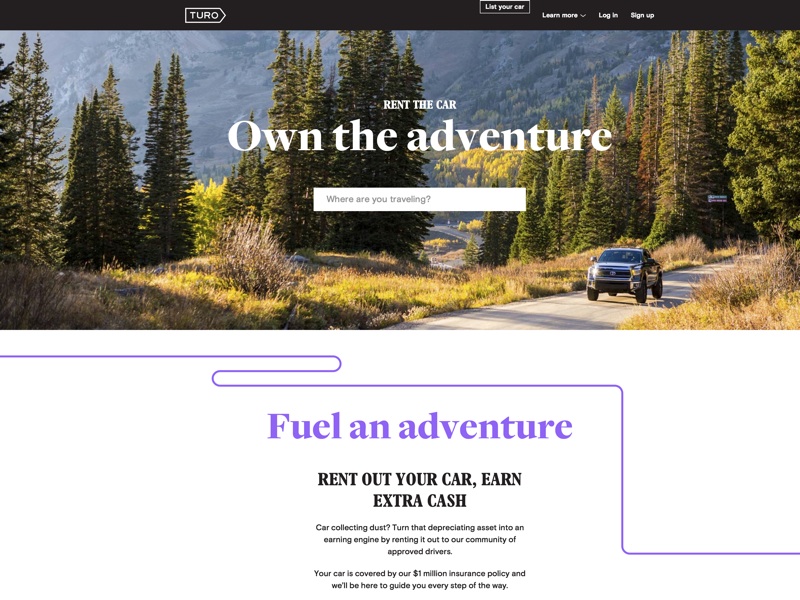 Turo provides a searchable list of local vehicle renters for travelers. Instead of renting a car from a high-priced rental shop, travelers can book a vehicle from listed (and background-checked) locals to save money. The company provides three rental options for travelers: local pickup, city delivery, and airport delivery.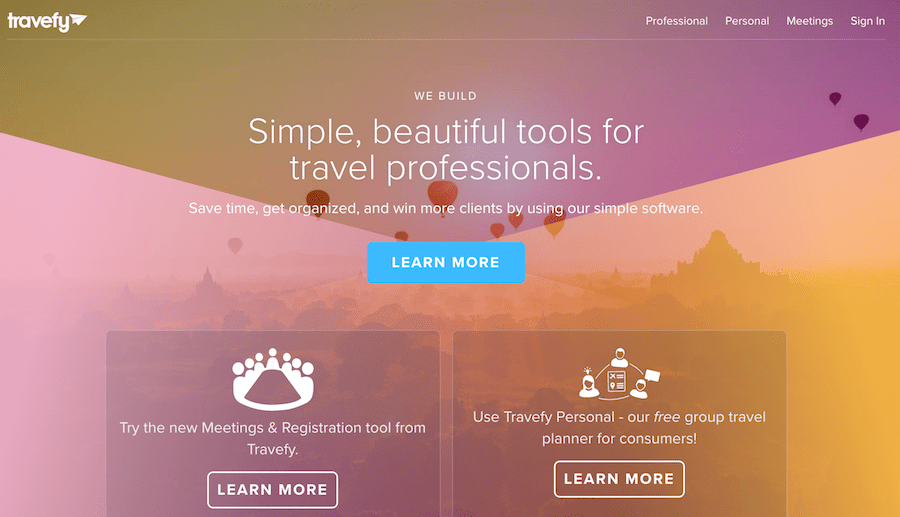 Travefy offers travel itineraries for both personal and professional needs using a unique collaboration software. It's the go-to website for companies to make smart travel itineraries for their clients. To provide test schedules, it offers a free trial period.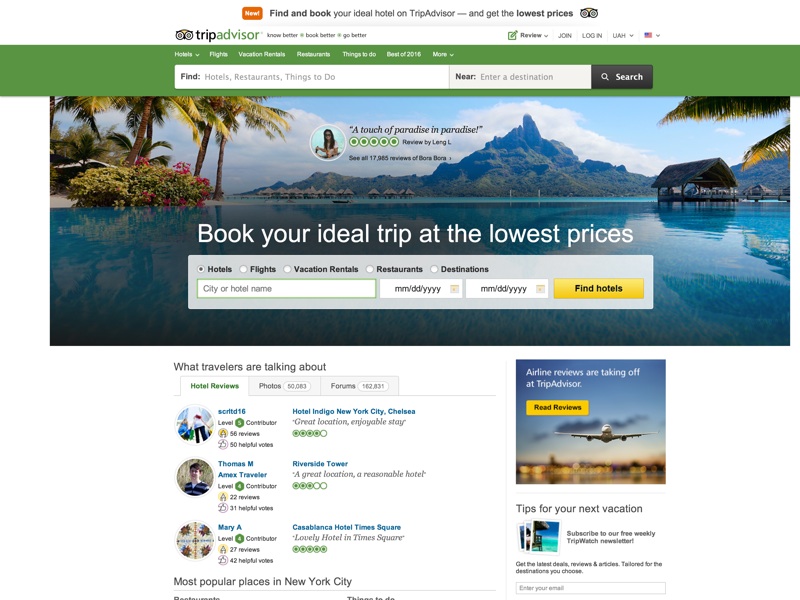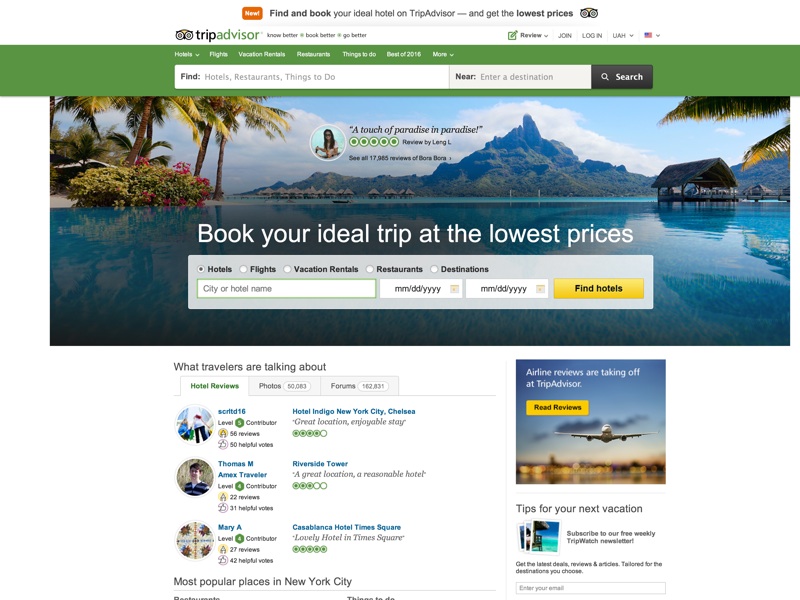 TripAdvisor is arguably the best travel website around. It offers a variety of services – hotel deals, flight accommodations, rental and lodging must-haves, and travel tips. It's where both newbie and seasoned travelers go to check the ratings and feedback of practically every travel destination in the world.
AirBnb is a trusted community of accommodation hosts around the world. Travelers can find and book unique, safe, and economical lodgings through the website and the app from any part of the globe. Hosting over 60 million guests since its conception in 2008, AirBnB is on top of its niche benefiting both hosts and travelers alike.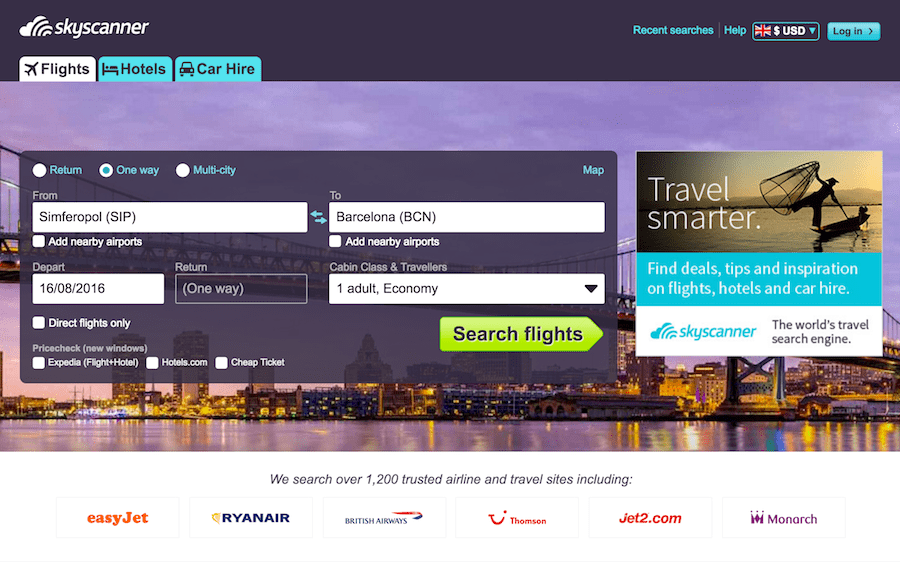 SkyScanner is dedicated to scouting over 1,200 trusted airlines worldwide for the most affordable flights. It's basically a travel search engine that also looks for the best hotel and car rental deals. Using SkyScanner is for free.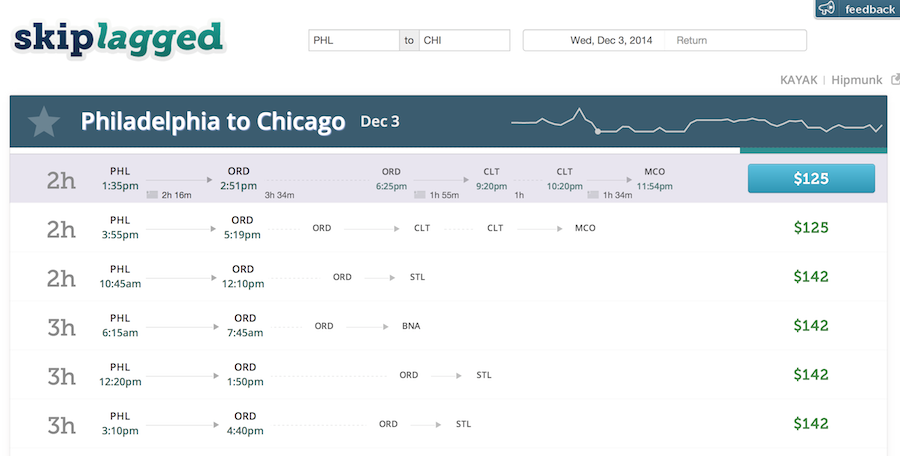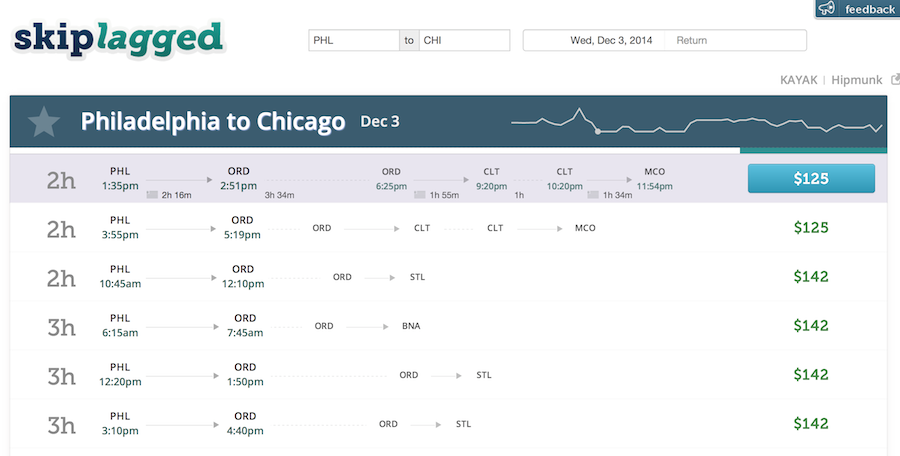 Skiplagged helps travelers explore the world without breaking their wallets. It's a pro-consumer travel website built to aid travelers find airfares that are up to 80% cheaper than flights seen on other websites. It also provides easy-on-the-pocket hotel accommodations.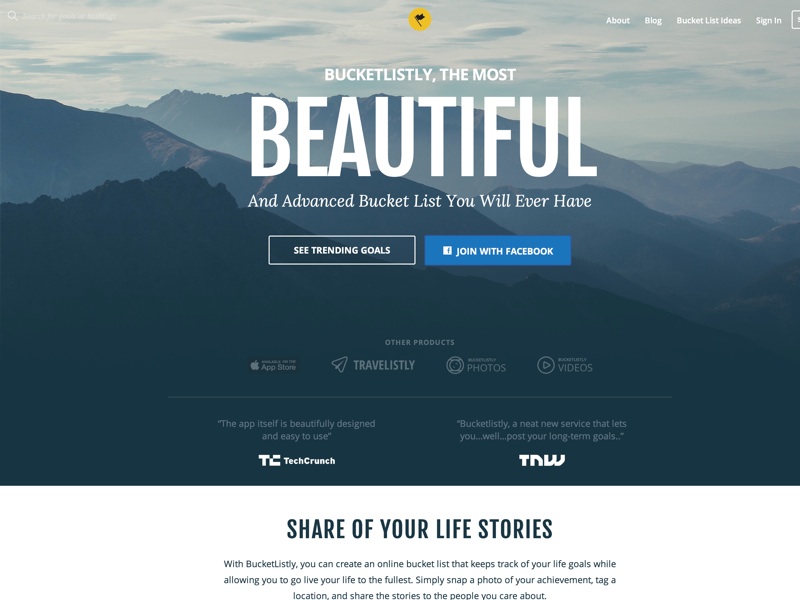 Bucketlistly provides the most bucket list-worthy trips from all parts of the globe. It helps travelers create online travel bucket lists they can "unlock" with the help of the Bucketlistly community. It's a motivational travel website that aims to inspire people to realize their travel dreams.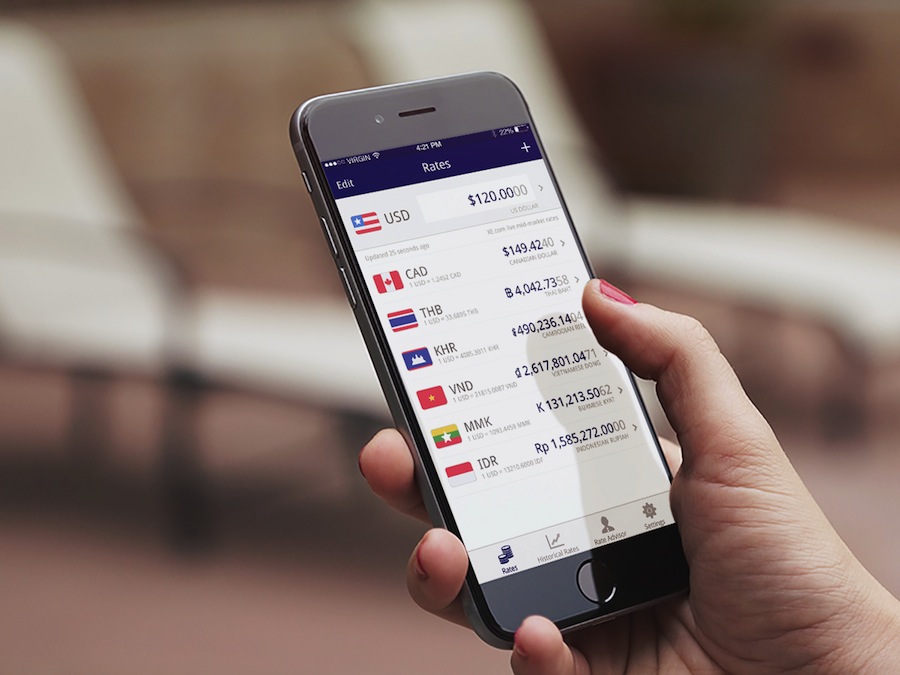 XE is the go-to currency converter website. The app is consistently included in various top must-have travel apps. More than converting currencies, XE also provides news, information, and tips about rates and finances.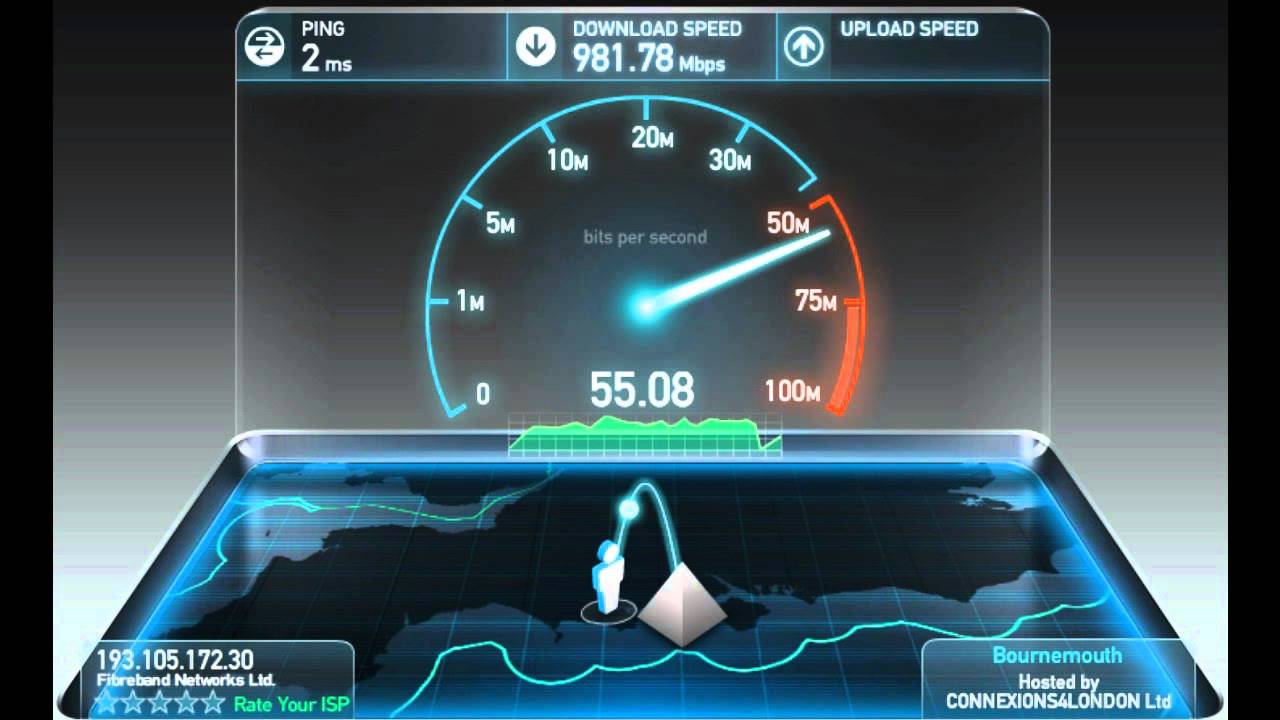 SpeedTest is the global standard for internet metrics. For most occasions, travelers need the Internet to connect with their families at home, to check for best travel deals while on the road, and to find instant information about anything. SpeedTest helps travelers assess the speed of the Internet for better instant communication.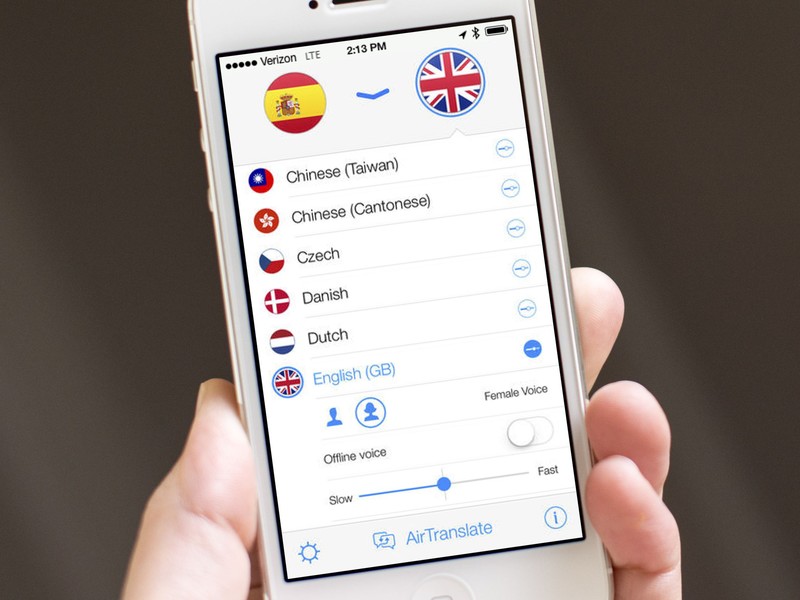 iTranslate is the handy app that travelers can use to communicate with others in a foreign land. The app is widely used by students, businesspeople, and travelers to read, speak, and understand over 90 languages. The app converts your words into text and then translates them into another language.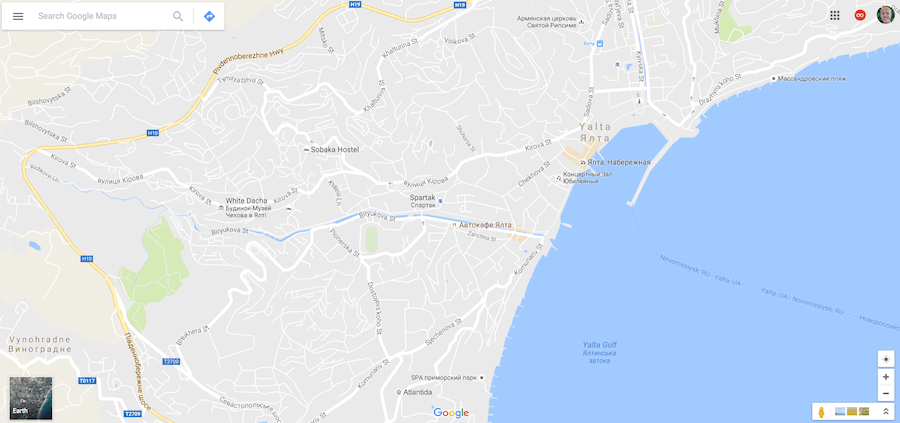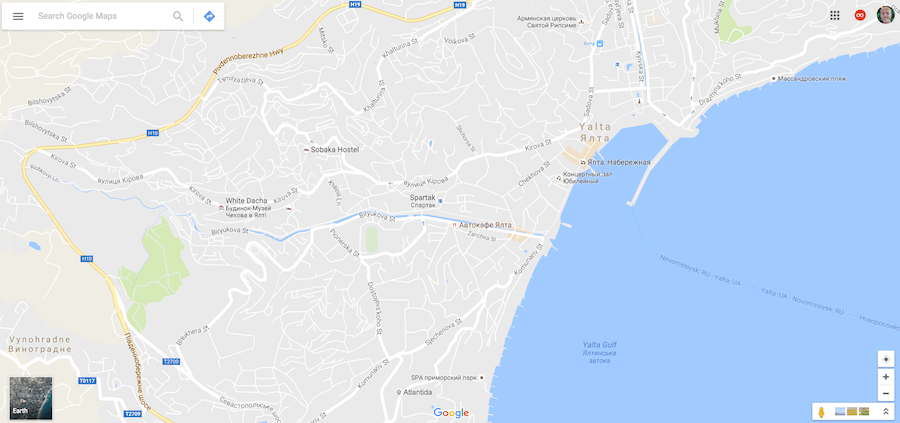 Google Maps is the premier navigation and transit online maps for everyone. It's a travel must-have because it enables travelers to find a place and its exact location with concise and easy-to-understand directions. It also provides real-time road and traffic information.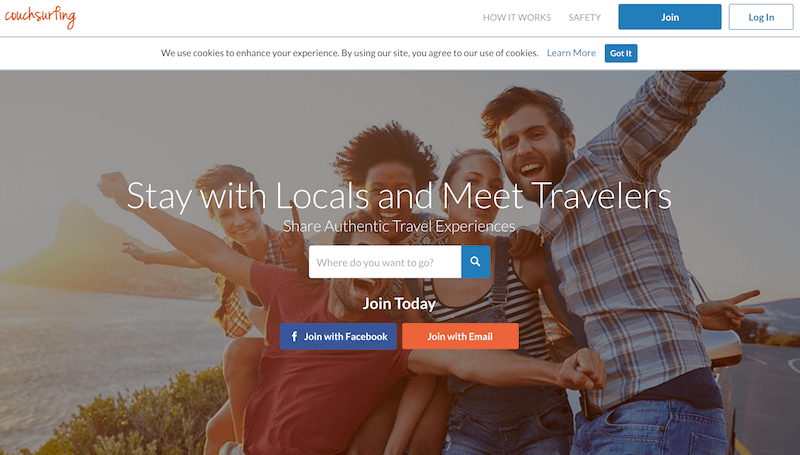 CouchSurfing is a community of accommodation hosts that let travelers stay with them for a small fee. The community serves over 4 million surfers from 400,000 hosts yearly. It's a safe and trusted environment where every member is vetted.
Traveling is a gift you can give yourself over and over again. Exploring a new place, meeting new people, eating new cuisine, and even getting lost make traveling worthwhile. Planning for it may give you a headache, but the actual travel can cure your anxiety and stress.
With these tips, guidelines, and list of sites and apps, we hope you reach places that leave you speechless, then turn you into a storyteller.