Last Updated on March 8, 2022
All of us love our luxury goods, whether it is a designer handbag, an expensive fragrance, or a super expensive piece of diamond jewelry. It is undeniable that the possession of anything expensive makes us feel happy about it.
Moreover, there is a common perception that anything that is expensive must be good. In our highly commodity-driven lifestyles, oftentimes, the ethics behind our purchases takes the back seat.
Unfortunately, amongst all manufacturing sectors all over the world, there have been very high levels of ethical concerns related to the jewelry making industry.
Starting from the primitive mining methods to the dubious production practices, the traditional fine jewelry industry has frequently hit the headlines for wrong reasons.
What is Ethical Jewellery?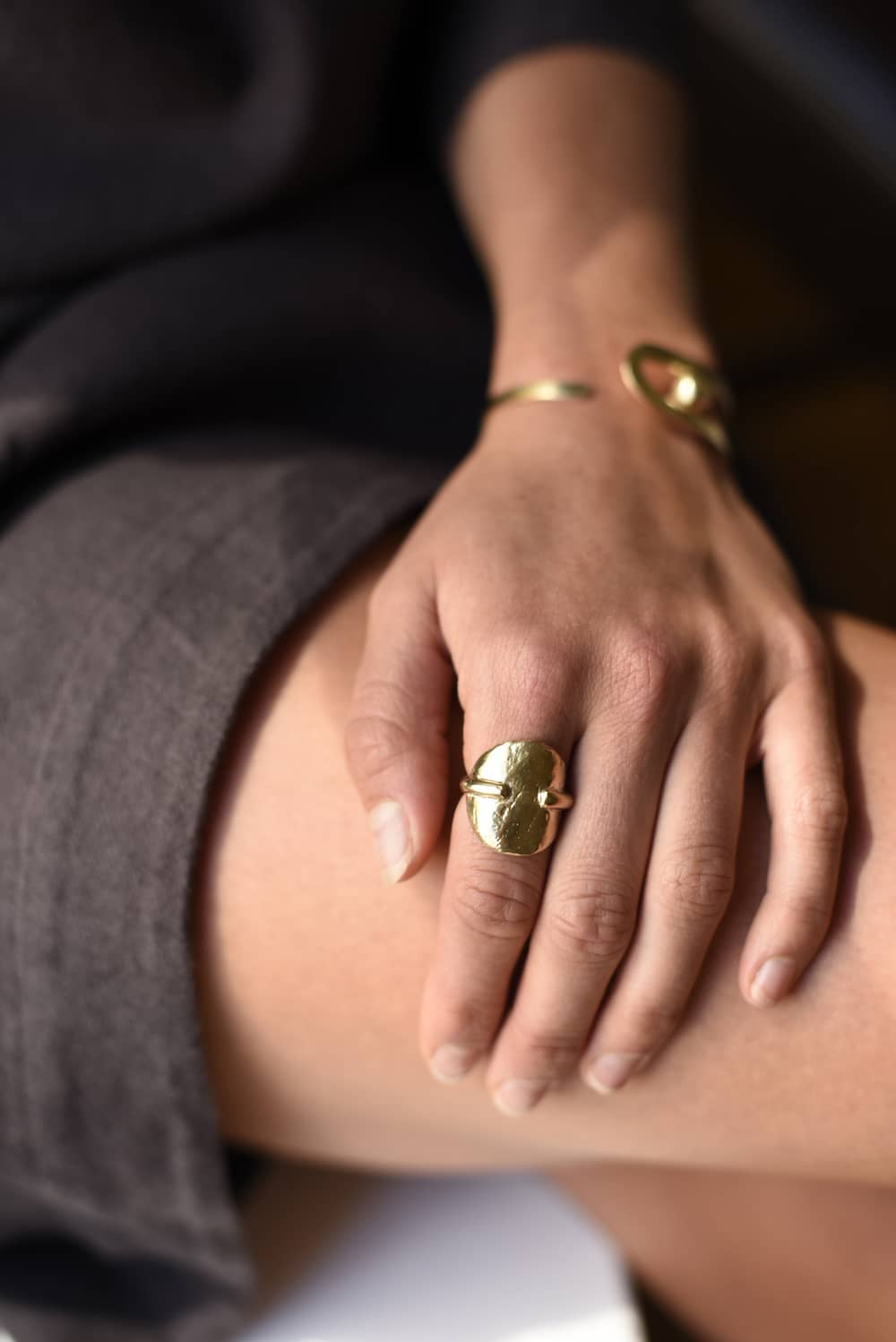 The core idea behind ethical jewelry relates to its traceability. It becomes much easier for a common buyer to make an informed decision about a product's place of origin if the materials used in that particular product are traceable. Unfortunately, all countries around the world do not have adequate laws and regulations in this regard.
Therefore, the very first step towards determining the ethical credentials of a jewelry piece is to find out the country of origin or the gemstones or precious metals used in that particular piece.
Another important consideration here is sustainability. I am sure of the fact that all readers of this article want each jewelry item owned by them to benefit the world.
Sadly enough, however, unsustainable practices such as soil contamination, deforestation, child labor, dangerous working conditions, and displacement of people are commonplace in mining operations all over the world.
Therefore, if we care about the ethical standard of jewelry items we use, we should precisely be aware of which exact mine was the origin of its ingredients.
The same applies with regards to how and where manufacturing a piece of jewellery was done. It is only possible to determine the sustainability of a jewelry item with these important details.
In the recent years, we have seen the creation of certification systems such as Fairmined Gold and Fairtrade Gold. These organizations have now emerged as strong voices and examples for thousands of smaller organizations to follow. As a result, slowly but steadily, a trend is being set for using only certified fair traded materials for jewelry manufacturing.
We have also seen that more and more communities in need are getting engaged in manufacturing fair trade jewels. This has an immense potential to change the world by bringing wealth to people living in poverty. We all can become parts of this extremely powerful message by supporting ethical jewelry.
Finally, in order to a jewel to be ethical, it is important that the designer considers certain factors as recommended by the World Fair Trade Organization (WFTO).
These factors include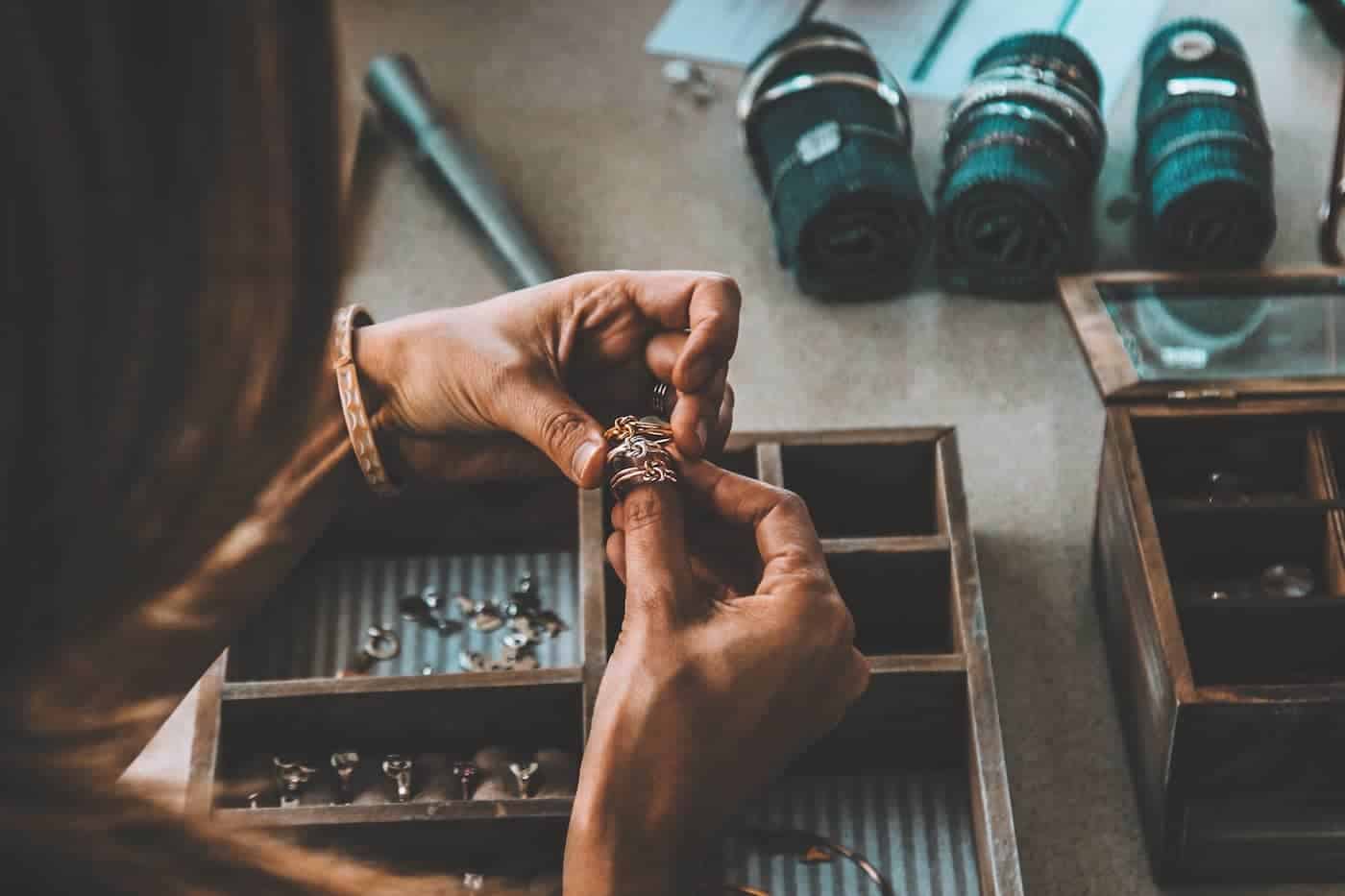 Creating opportunities for economically disadvantaged producers
Displaying transparency and accountability in its business practices.
Following fair trading practices with concern for the economic, environmental, and social well-being of small producers that are marginalized.
Mutually negotiated and agreed fair payment through ongoing participation and dialogue.
Ensuring zero forced labor and child labor.
Commitment to gender equity, freedom of association, nondiscrimination, and economic empowerment or women.
Ensuring safe and healthy working environment for employees
Capacity building through developing the capabilities and skills of the employees or members
Advocating for the activities and objectives of Fair Trade as per the organization's scope.
Maximizing the use of raw materials from sustainably managed sources.
It is true that any beautiful piece of jewellery will be treasured, loved, and used time and time again. However, if you want to look beautiful inside and out, you have to opt for ethical jewelry. Please visit Adina's Jewels today if you want to find out more about ethical jewelry.