Last Updated on January 24, 2023
While Sunday is technically still part of the weekend, it's hard to not feel at least a little bit sad since the work week is literally right around the corner.
This looming sense of dread makes Sundays difficult for some people to enjoy, but as with every other problem, there are steps that you can take to make you feel better about the day. 
The way you approach Sundays will determine how much you'll enjoy the last few hours of your weekend, so having the right mindset is important. Here are some actionable steps you can take to alleviate some of that anxiety so you can enter the work week feeling awesome.
How to Make the Most Out of Your Sunday
Spend Your Sunday Wisely
As much as possible, you should be spending your Sunday resting at home or elsewhere. Try not to do anything too physically or emotionally tiring so you don't burn yourself out before the work week even starts.
Leave the excitement for Saturdays, and spend Sunday recovering all of the energy you've spent the previous day. Not only will you be able to re-energize yourself, but you'll also be avoiding any unnecessary fatigue.
This will help you make sure that you'll be ready for work the following day. 
Get Monday Preparations Out of the Way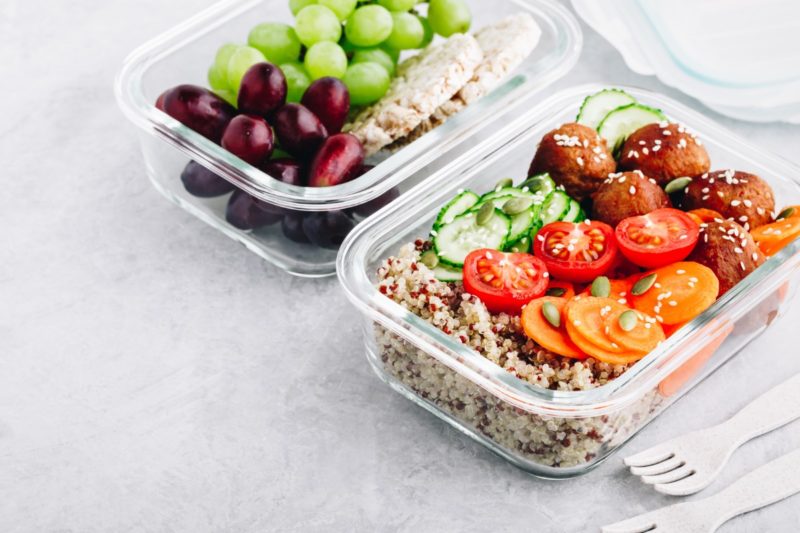 If you're feeling anxious about going to work on Monday, prepare for it early. Not only will this help you feel more relaxed, but it will also save you plenty of time and energy the next morning.
Pack your lunch or prepare your breakfast ahead on Sunday night so you'll have a fewer things to worry about come Monday.
Do Errands
If you want to do something productive, consider writing a check list of things you need to do for the week and do whichever is possible before Sunday is over. Running errands on Sunday is a great way to make sure that your fridge is stocked, your house is clean, and your obligations are fulfilled. 
The best thing about running errands on a weekend is you won't have to worry about them while you're busy at work. You won't need to run to the grocery store on a Wednesday or do any other thing that'll add up to your already stressful work week. 
Plan Ahead of Time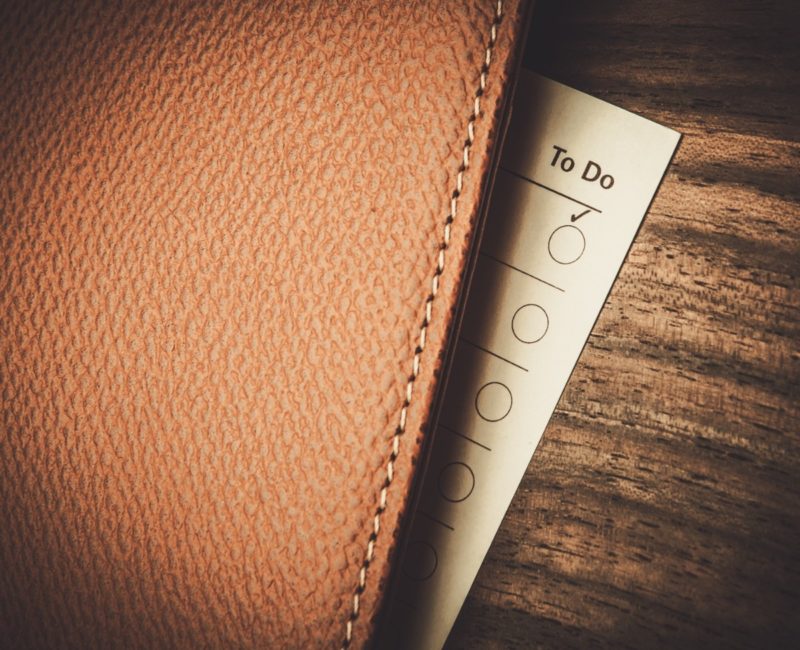 Don't be ashamed to cook up new plans for the next weekend. Make weekend plans with friends or family to have lunch or coffee at your favorite restaurants. It's a great opportunity to squeeze in some quality time with the people you love. It'll also give you something to look forward throughout the week.
Having a goal gives you something to strive for, and it can help make those long work weeks fly by faster, even if only a little. 
If you need some more motivation before you start the weekdays, take a look at these inspirational quotes:
Happy Sunday Quotes
Image via Hipfonts
For even more Sunday quotes, check out this fantastic article from Hipinvites: 80 Fantastic Ways to Wish Your Dear Ones a Happy Sunday
"Sunday clears away the rust of the whole week." – Author Unknown
"Sunday evenings often feel like the weekend is over before it's even begun." – Catherine McCormack
"Good morning! Surround yourself with positive people, who'll give you bright emotions and Sunday will be unforgettable!" – Author Unknown
"Sometimes I have loved the peacefulness of an ordinary Sunday. It is like standing in a newly planted garden after a warm rain. You can feel the silent and invisible life." – Marilynne Robinson
"Be strong and courageous! Do not be afraid or discouraged for the LORD your God is with you wherever you go." – Joshua 1:9
"… millions long for immortality who don't know what to do with themselves on a rainy Sunday afternoon." – Susan Ertz
"Wherever you go, no matter what the weather, always bring your own sunshine." – Author Unknown
"May your Sunday be blessed with love, joy, peace and happiness." – Author Unknown
"Weekends don't count unless you spend them doing something completely pointless." – Bill Watterson
"Sunday is the golden clasp that binds together the volume of the week." – Henry Wadsworth Longfellow
"It's a beautiful Sunday morning and a great opportunity thank the Lord for reminding us of how blessed we are." – Author Unknown
"Wake up, it is Sunday, which means that spontaneous and happy meetings are guaranteed." – Author Unknown
"Smile more than you cry, give more than you take and love more than you hate." – Author Unknown
"It's Sunday, therefore I am 100 percent motivated to do nothing today!" – Author Unknown
"The feeling of Sunday is the same everywhere, heavy, melancholy, standing still. Like when they say, 'as it was in the beginning, is now, and ever shall be, world without end'." – Jean Rhys
"You make me smile like the sun, fall out bed, sing like a bird, dizzy in my head. Spin like a record crazy on a Sunday. You make me dance like a fool, forget how to breathe; shine like the sun, buzz like a bee, just the thought of you can drive me wild. Oh, you make me smile." – Uncle Kracker
"The day…I planned a lot but actually do nothing." – Lovely Goyal
"Sunday is the perfect day to refuel your soul and to be grateful for each and every one of your blessings." – Author Unknown
"May the Lord give you the necessary support to handle what you think is unmanageable today. Start a new life this Sunday." – Author Unknown
"Let this Sunday be a rainbow for the entire upcoming week." – Author Unknown
"There is always something new to learn and feel each Sunday." – Author Unknown
"Sundays tend to be a day where just I do nothing but visit people. It's kind of like trick-or-treating." – Chuck Palahniuk
"Sunday. Take it slow and give your soul a chance to catch up with your body." – Author Unknown
"The city takes a breath on Sunday. Of all that's lost with the pursuit of what's next, I hope we don't lose that…" – Hawksley Workman
"Free yourself from all prejudices and let yourself go on Sunday." – Author Unknown
"Sitting with her on Sunday evening — a wet Sunday evening — the very time of all others when if a friend is at hand the heart must be opened, and everything told…" – Jane Austen
"Don't judge each day by the harvest you reap but by the seeds that you plant." – Robert Louis Stevenson
"It's not that we spend five days looking forward to just two. It's that most people do what they enjoy most on those two days. Imagine living a life where everyday are your Saturdays and Sundays. Make everyday your weekend. Make everyday a play-day…" – James A. Murphy
"O holy Sunday, let your darkness not come along my way. Let her nurture internal and external world, as I start my personal day." – Santosh Kalwar
"Time flows in a strange way on Sundays." – Haruki Murakami
"Happy Sunday! If you are happy today, share this joy with the Lord, if you are sad, find strength in God, and remember that He is always in your heart." – Author Unknown
"Sunday brings along memories of childhood when I used to wake up to go to church. Then when I would return home there would be something special for breakfast. I miss those days." – Quincy Latte
"Sunday. A day to refuel your soul and be grateful for your blessings. Take a deep breath and relax. Enjoy your family, your friends, and a cup of coffee." – Author Unknown
"There is always something new to learn and feel each Sunday." – Author Unknown
"Poetry is truth in its Sunday clothes." – Philibert Joseph Roux
"Start this Sunday morning with a clean heart. No doubt, no tears, no fear, no worry. Thank God for his priceless gifts and miracles throughout the world." – Author Unknown
"Sunday is an excellent chance to start living your life to the fullest, do what you want and forget about consequences. Have a great Sunday!" – Author Unknown
"A Sunday well spent brings a week of content." – Author Unknown
"Good morning. Start where you are, use what you have, do what you can. Happy Sunday." – Author Unknown
"Observe the Lord's Day as he would have you, and perhaps He will observe your days as you would have Him." – Richelle E. Goodrich
"Sunday is a wonderful day to spend in the circle of your family and friends, make impressions for the whole week today." – Author Unknown
"Sunday is a time when you sit back and reflect on all the blessings that you have received. Smile at all the good things that you are enjoying." – Sera Train
"A productive Sunday is the Sunday when you felt and learned something new. Have a marvelous Sunday!" – Author Unknown
"Today, whatever is good for your soul, do that." – Author Unknown
"Meet this happy Sunday! Remember: whatever you do and wherever you go, take always a smile and a good mood with you." – Author Unknown
"Take it slow and give your soul a chance to catch up with your body." – Author Unknown
"Each spice has a special day to it. For turmeric, it is Sunday when light drips fat and butter-colored into the bins to be soaked up glowing when you pray to the nine planets for love and luck." – Chitra Banerjee Divakaruni
"Palm Sunday's thought; Life is full of ups and downs. Glorify God during the ups and fully trust in Him during the downs." – Author Unknown
"It's a beautiful Sunday morning and a great opportunity to thank the Lord for reminding us of how blessed we are." – Author Unknown
"Sunday is a perfect day to choose a new path in life, don't be afraid of changes, they come when they are really needed. Have a wonderful Sunday." – Author Unknown
"Sometimes we don't realize the blessings we have until we no longer have them. Appreciate all the blessings in your life, take none for granted."
"When I woke up Sunday morning at the Open and stepped outside and felt the wind and rain in my face, I knew I had an excellent chance to win if I just took my time and trusted myself." – Tom Kite
"Let go of all the worries and anxiety in order to be light and free. Have a happy Sunday." – Author Unknown
"Cheers to Sunday. Snuggle by the fire, read a good book, have a hot cup of coffee (or two), watch an old movie, relax and enjoy the day." – Author Unknown
"Tomorrow is a gift, today is a unique chance, it is up to you what to do: whether to dream about the gift or to use the chance." – Author Unknown
"Start this Sunday with a clean heart. No doubt, no tears, no fear, no worry. Thank God for his priceless gifts and miracles throughout the world." – Author Unknown
"Sunday already! Now where is the remote so I can hit the rewind button." – Author Unknown
"Sunday is an excellent chance to start living your life to the fullest, do what you want and forget about consequences." – Author Unknown
"She swears lazy Sundays were made for her. Doing whatever it is she wants to do, even if it is, nothing at all." – Author Unknown
"Don't make plans for the future, fulfill your dreams now, you are wonderful and you are capable of anything. Enjoy your Sunday!" – Author Unknown
"Don't worry about yesterday or last month. Today is a new day, so renew your mind this morning. Be positive and start fresh." – Author Unknown
"Don't waste a single Sunday. If you don't waste Sundays, you will be less likely to waste Mondays, Tuesdays, and Wednesdays." – Author Unknown
"It's a new day. I'm alive. I'm blessed. God is good. God is great. Have a blessed Sunday!" – Author Unknown
"Each morning you wake be thankful, grateful and appreciate who you are, you have life, you're blessed and you're beautiful." – Author Unknown
"Saturdays are for adventure; Sundays are for cuddling." – Author Unknown
"Just don't give up trying to do what you really want to do. When there is love and inspiration, I don't think you can go wrong." – Author Unknown
"I feel like I should clean the house, so I'm going to lay down and nap until that feeling passes." – Author Unknown
"Just don't give up trying to do what you really want to do. When there is love and inspiration, I don't think you can go wrong." – Author Unknown
"Each morning you wake be thankful, grateful and appreciate who you are, you have life, you're blessed and you're beautiful." – Author Unknown
"Five steps to a productive Sunday: Wake up early; Get some fresh air; Set a schedule; Make time for yourself; be goal-oriented." – Author Unknown
"Sunday on the beach, having seashells in the pocket, sand in the shoes, was the day to refuel our souls and be grateful for the blessings." – Ejump
"Wherever you go, no matter what the weather, always bring your own sunshine." – Author Unknown
"Your smile can save a distressed soul, gladden a sad heart, or heal; a broken spirit. Have a blessed Sunday." – Author Unknown
"Start this Sunday with a clean heart. No doubt, no tears, no fear, no worry. Thank God for his priceless gifts and miracles throughout the world." – Author Unknown
"Sunday is a special day, unique in its own way, having lots of enjoyment and fun. May you have a delightful Sunday so that you are energized for the coming week." – Author Unknown
"Sunday is the core of our civilization, dedicated to thought and reverence." – Ralph Waldo Emerson
"Sundays…Sleep until you're hungry. Then eat until you're sleepy." – Author Unknown
"Sunday, for me, is all about being home with the family with no plans." – John Lasseter
"Sunday is the day when I prepare for the week ahead by making improbable To Do lists and browsing Pinterest for ideas on how to decorate my imaginary mansion." – Author Unknown
"Sunday is your best day. You know you had an amazing week. Time to recover and think how you gonna kill the next one." – Author Unknown
"Your smile can save a distressed soul, gladden a sad heart, or heal; a broken spirit. Have a blessed day." – Author Unknown
"After a week of the contained chaos that is my job, I need some solitary running time. On Sundays, I can unwind and reconnect with the natural world." – Linda Jones
"Well, there's nothing better than putting your feet up on a Sunday afternoon and grabbing a good book." – Chris Klein
"Faith – it makes things possible, not easy. Be strong and courageous! Do not be afraid or discouraged for the Lord your God is with you wherever you go." – Author Unknown
"Happiness is a hot bath on a Sunday afternoon." – D. Posey
"Have a great Sunday! Experience life in all possible ways: good-bad, bitter-sweet, dark-light, summer-winter. Experience all the dualities. Don't be afraid of experience, because the more experience you have, the more mature you become." – Osho
"I have to be alone very often. I'd be quite happy if I spent from Saturday night until Monday morning alone in my apartment. That's how I refuel." – Audrey Hepburn
"I was smiling yesterday, I am smiling today and I will smile tomorrow. Simply because life is too short to cry for anything. Have a Great Sunday!" – Santosh Kalwar
"Do not let Sunday be taken from you. If your soul has no Sunday, it becomes an orphan." – Author Unknown