Last Updated on January 25, 2022
Considered insane. Disregarded by his peers. These were the struggles William Blake suffered for being a visionary poet and artist. Centuries after, the 19th-century writer-engraver became an influential figure in the Romantic Age. He is also recognized as one of the greatest contributors to English art and literature.
William Blake and His Early Years
Born on November 28, 1757 in Soho, London, William Blake was the third of seven children. His father, James Blake, was a hosier. His mother, Catherine Wright Blake, was a homemaker. Blake attended school until he was 10, just long enough to learn how to read and write. After that, he was homeschooled by his mother.
At a very young age, Blake started to have "visions." Henry Crabb Robinsons, his friend and a journalist, stated that God's head appeared in Blake's window when the latter was four years old. Allegedly, Blake also saw the prophet Ezekiel under a tree. He subsequently had another vision of a tree filled with angels.
Along with these "visions," Blake had an early exposure to the Bible. Both elements heavily influenced and manifested in his art and writings.
William Blake, The Artist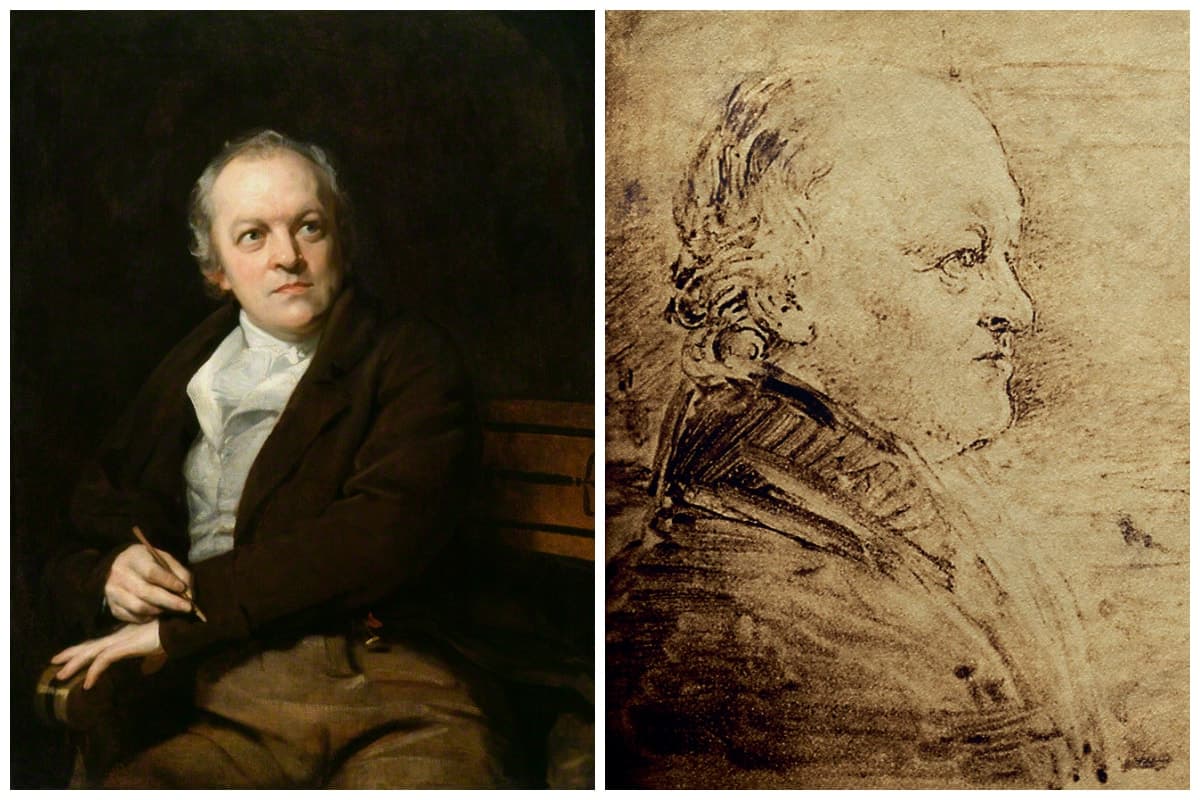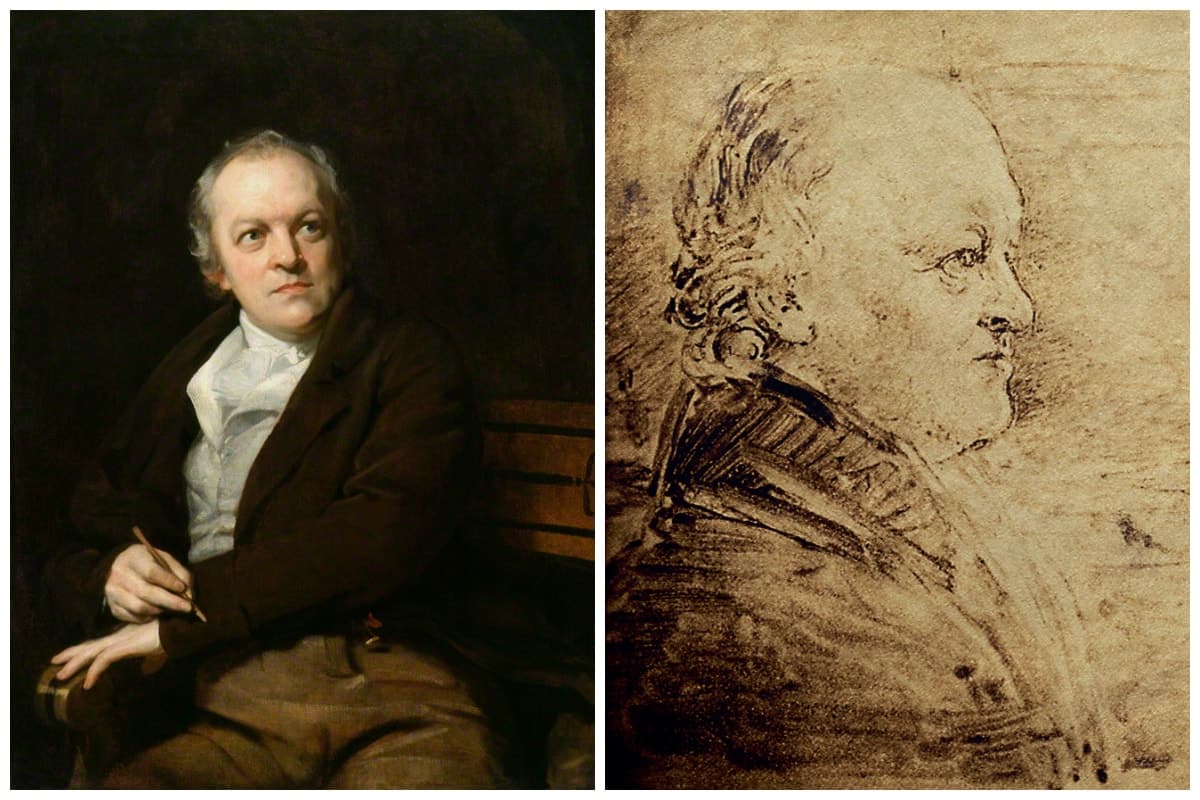 Even as a child, Blake's artistic talent was already evident. At age 10, his parents enrolled him at Henry Pars' drawing school. There, he learned to sketch human figures using plaster casts used on ancient statues. At age 14, a master engraver to the London Society of Antiquaries took him under his wings. As an apprentice, he was sent to Westminster Abbey to draw monuments and tombs. It was at this period that started Blake's lifelong love for gothic art.
Not long after, William Blake started collecting prints of artists like Raphael and Michelangelo. About four decades later, on his exhibition in 1809, Blake lambasted artists who aimed to raise up a style against said artists. He likewise rejected literary trends of the 18th century, as he preferred the Elizabethans and ancient ballads.
Blake completed his apprenticeship at age 21. He then became a journeyman copy engraver, mostly for books and print publications. At the same age, Blake got accepted to the Royal Academy of Art's School of Design where he began exhibiting his art in 1780. At this point, Blake's artistry has branched out where he was able to publish, in private, his Poetical Sketches. It was a poem collection he had written in the past 14 years.
William Blake married Catherine Sophia Boucher in August 1782. She was illiterate. He taught his wife how to read and write. Blake also exposed Catherine to designs and prints. He then explained to her how to experience visions and interpret them. His wife's devotion and belief of him was explicit that she supported his genius until his death.
William Blake, Later Years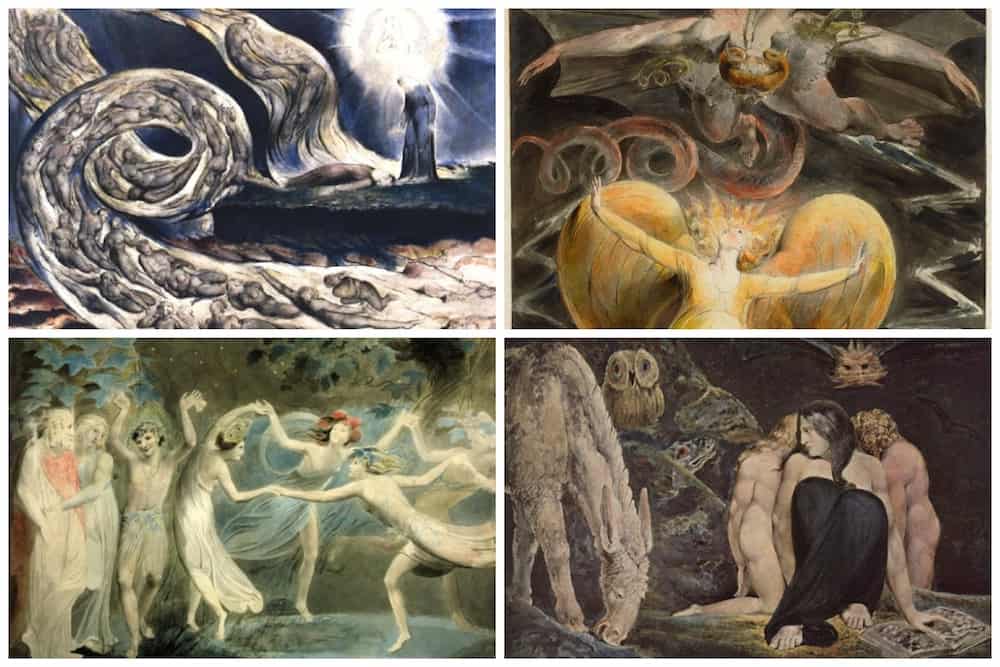 William Blake began to write his most ambitious work, Jerusalem, in 1804. At that same period, he showed more of his work at exhibitions. Alas, the reviews were ridiculously negative to the point that one reviewer called Blake an unfortunate lunatic.
Due to the negative reviews and the lack of attention to his work, Blake withdrew from any attempt at success. He declined jobs. In fact, between 1806 and 1813, there was no record of Blake doing any commercial engravings. As such, his family sank deep into poverty. He also began to get paranoid.
But in 1819, Blake started working on a sketch series of "visionary heads." Later on, he claimed that both the mythological and historical figures on this particular work had literally appeared and sat for him. After six years, Blake had sketched over 100 of them, which includes his famous visionary head, The Ghost of a Flea.
In the final years of his life, Blake remained artistically busy. He engraved 21 designs for the Book of Job illustrations.Blake suffered from an undiagnosed disease. He called his illness "that sickness to which there is no name." In 1826, he was commissioned to illustrate Dante's Divine Comedy. The project was cut short when he passed away. But, even if left unfinished, the assignment is now considered one of his best works.
On August 12, 1827, William Blake succumbed to his illness. On that same day, on his deathbed, Blake drew a portrait of his wife who was beside him and in tears. He was buried on the 17th, the eve of their 45th wedding anniversary.
During his lifetime, Blake was mostly an unknown artist. Those who knew him, aside from family, friends, and faithful patrons, thought of him as an insane person. But interest and recognition of his work grew during the mid-19th century. By the 20th century, William Blake was held in high esteem for the brilliant, philosophical, creative, and mystical aspects of his work. In 2002, he was ranked 38 in BBC's 100 Greatest Britons poll.
His visionary approach has inspired hundreds of artists and writers today. In this regard, here are some William Blake quotes that will get you motivated.
William Blake Quotes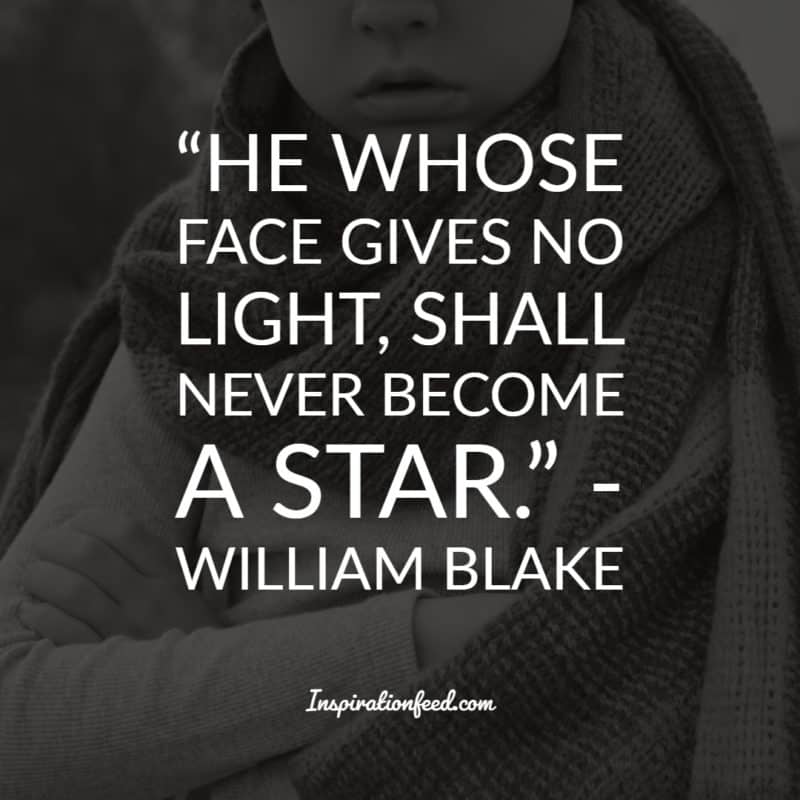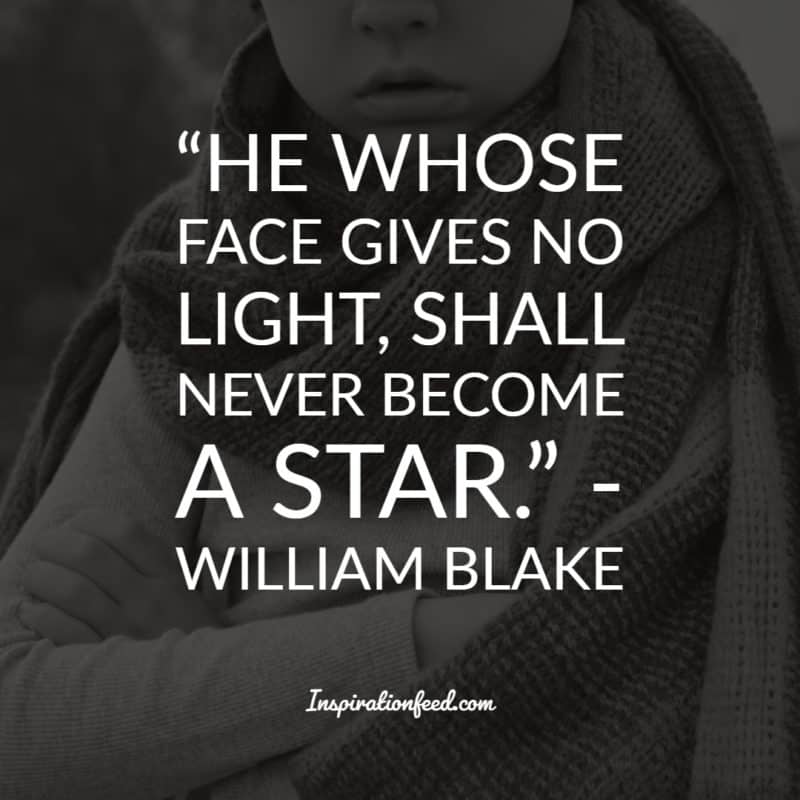 "He whose face gives no light, shall never become a star." – William Blake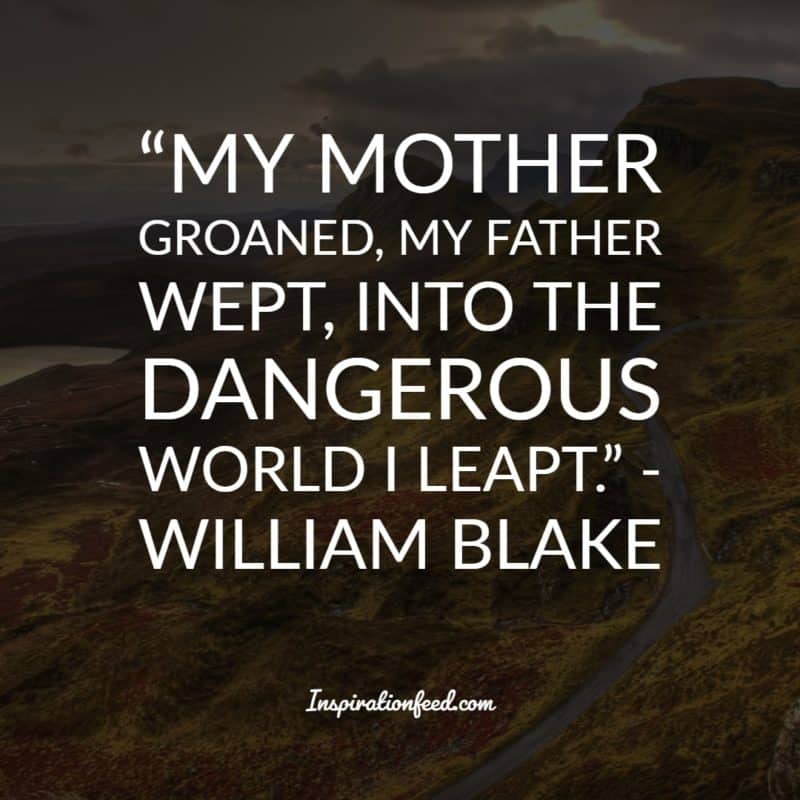 "My mother groaned, my father wept, into the dangerous world I leapt." – William Blake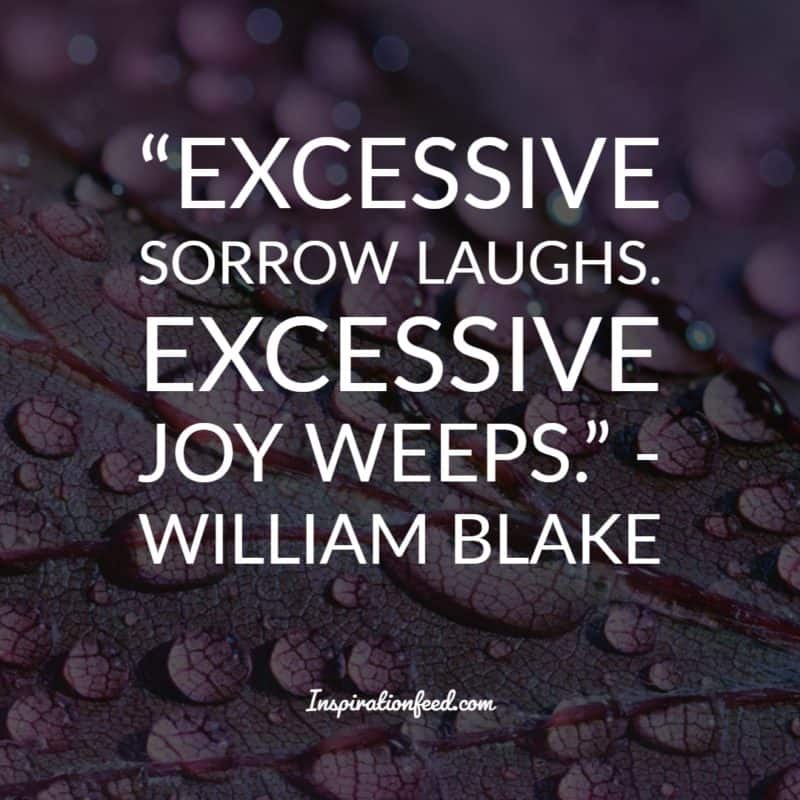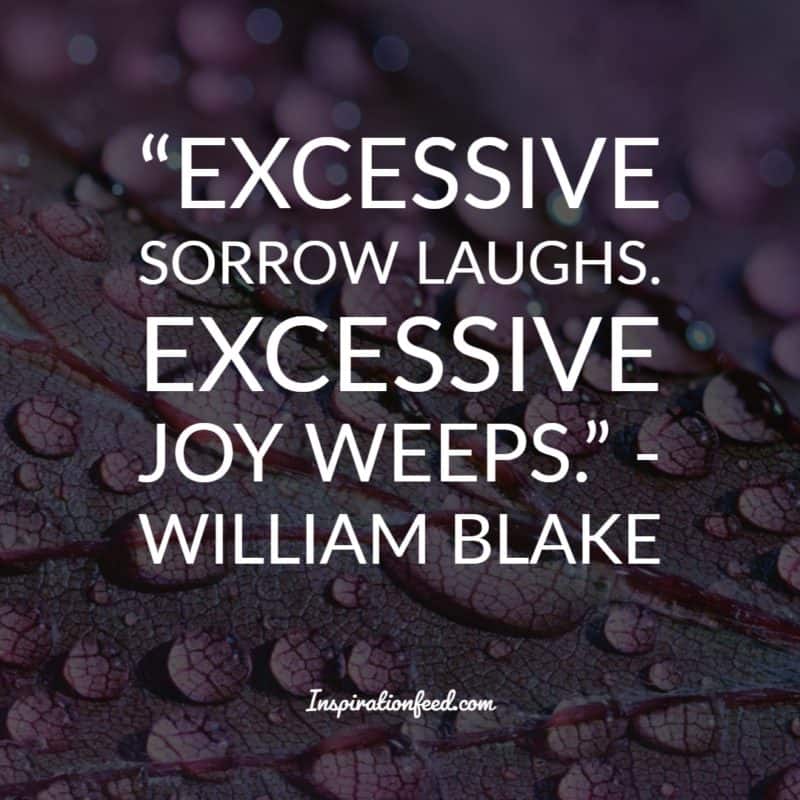 "Excessive sorrow laughs. Excessive joy weeps." – William Blake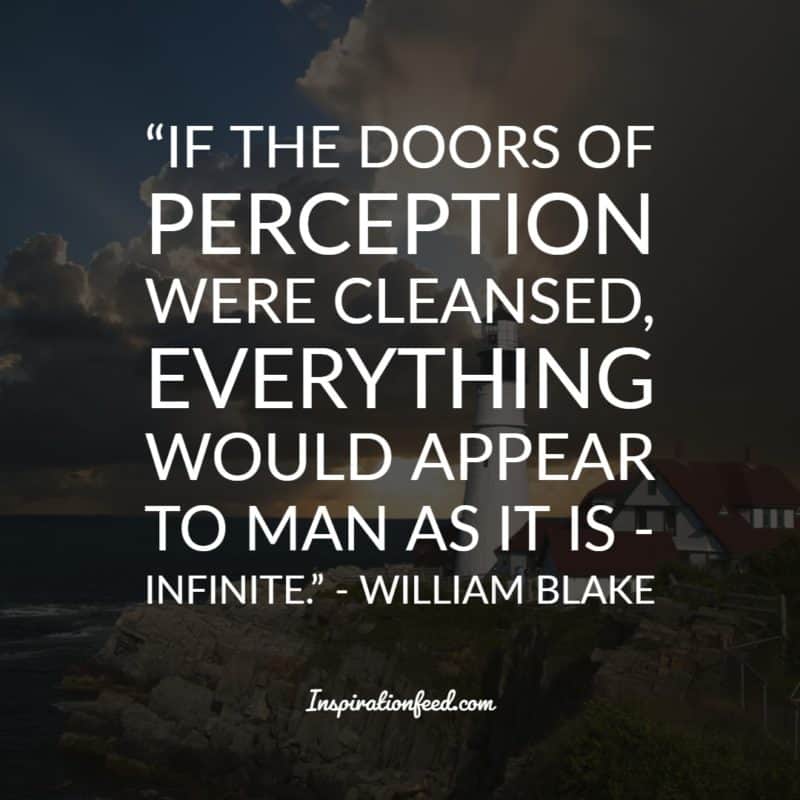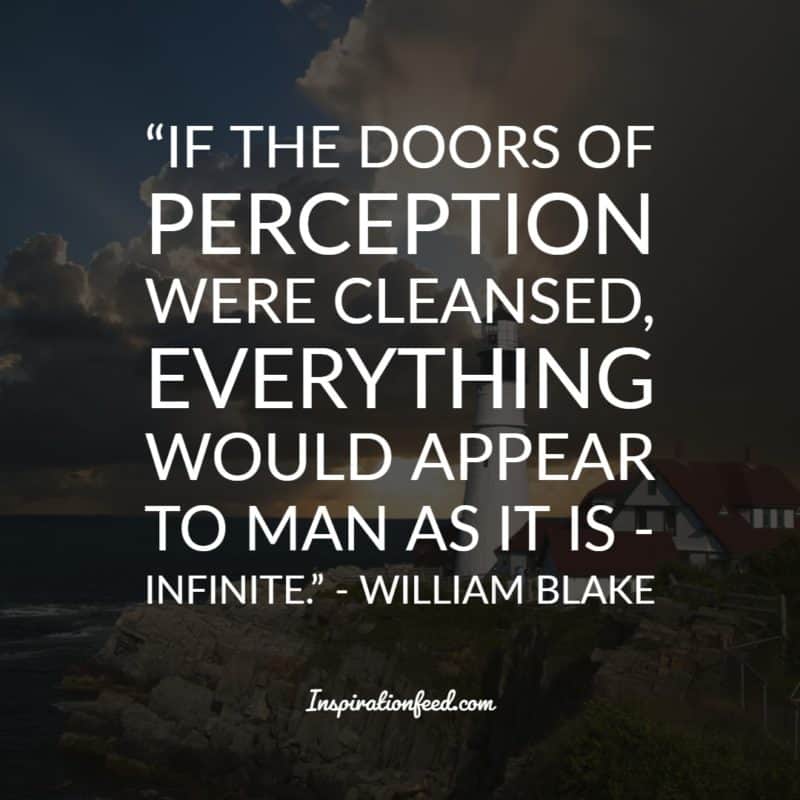 "If the doors of perception were cleansed, everything would appear to man as it is – infinite." – William Blake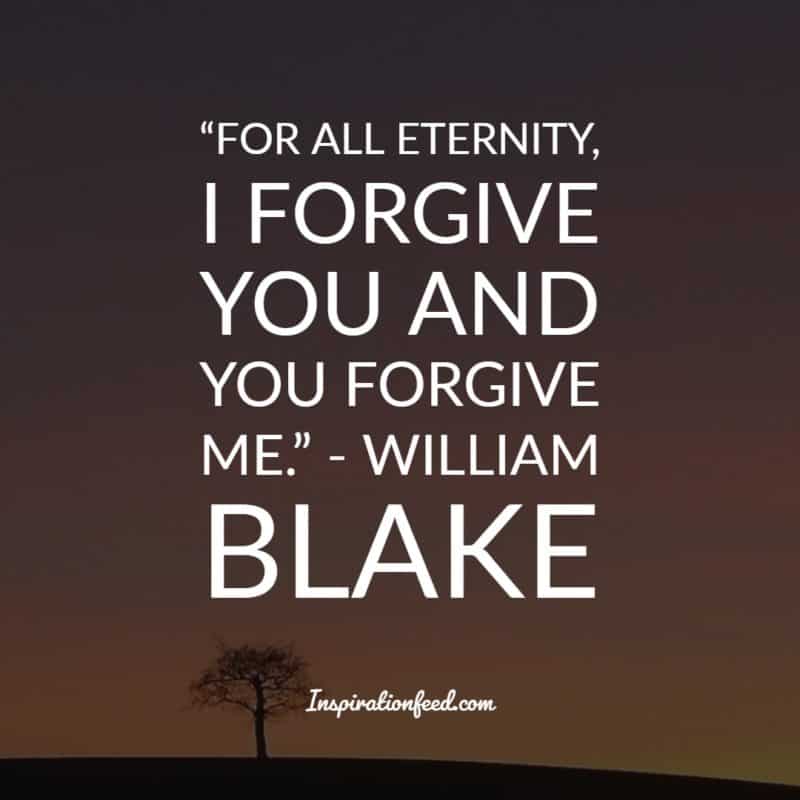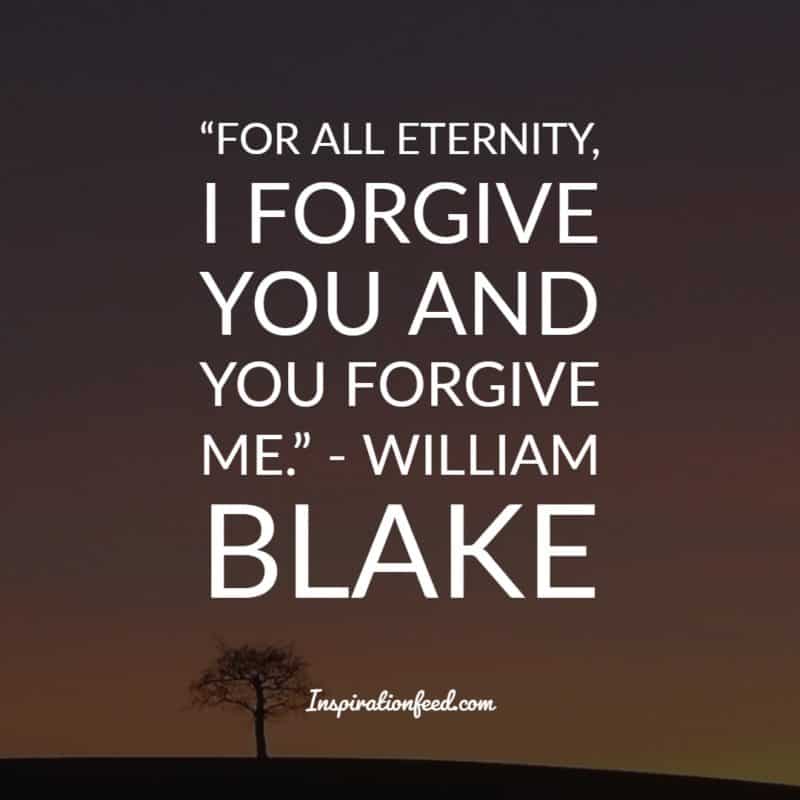 "For all eternity, I forgive you and you forgive me." – William Blake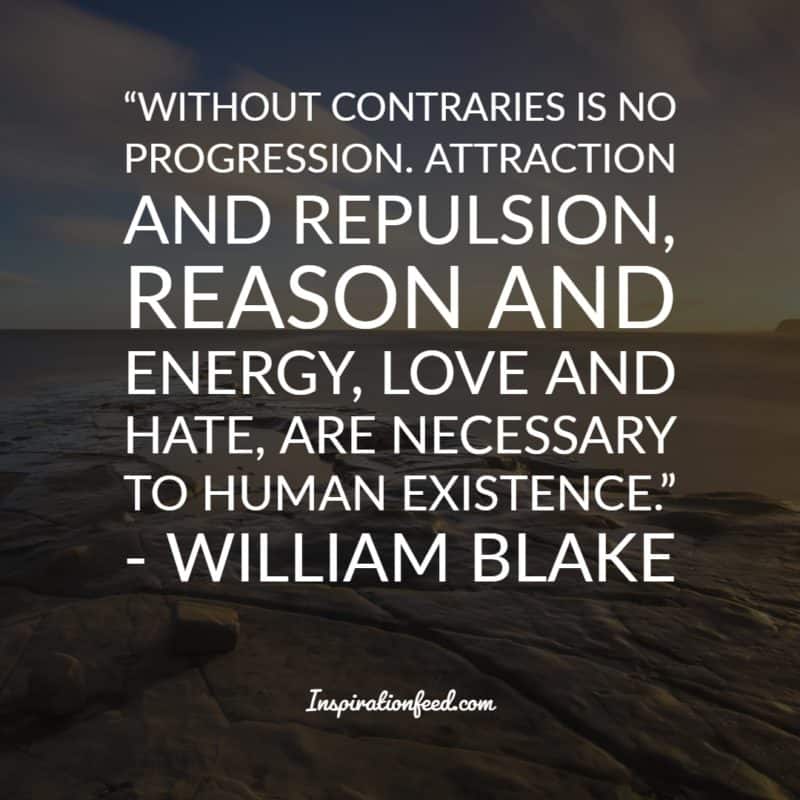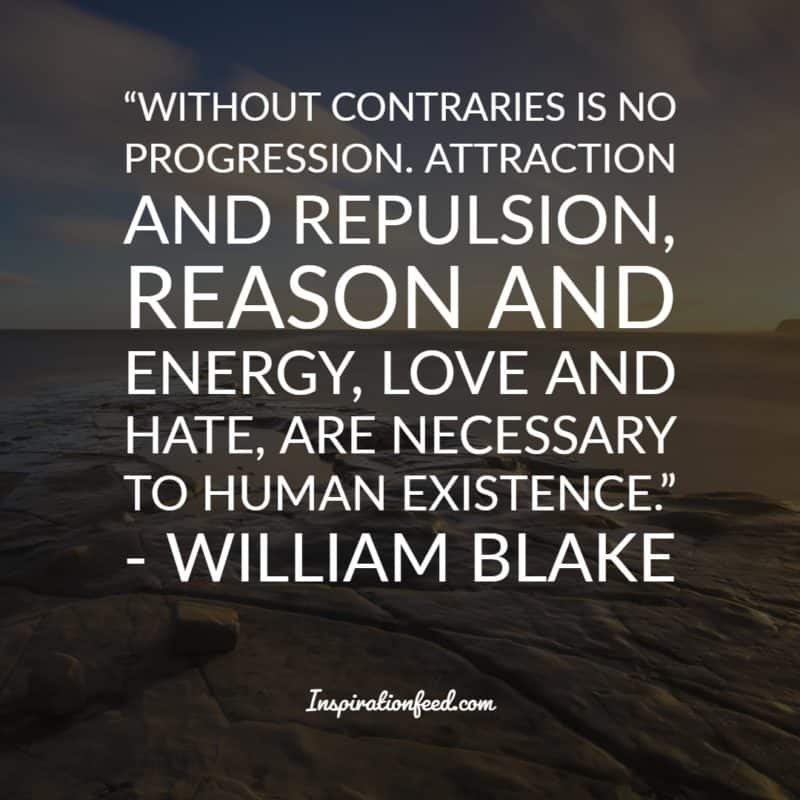 "Without contraries is no progression. Attraction and repulsion, reason and energy, love and hate, are necessary to human existence." – William Blake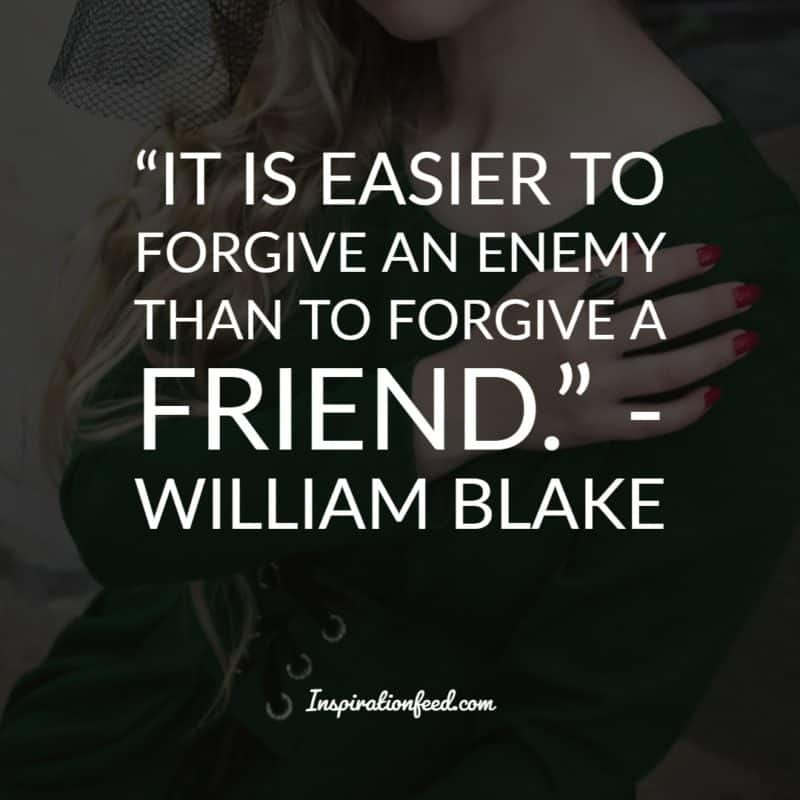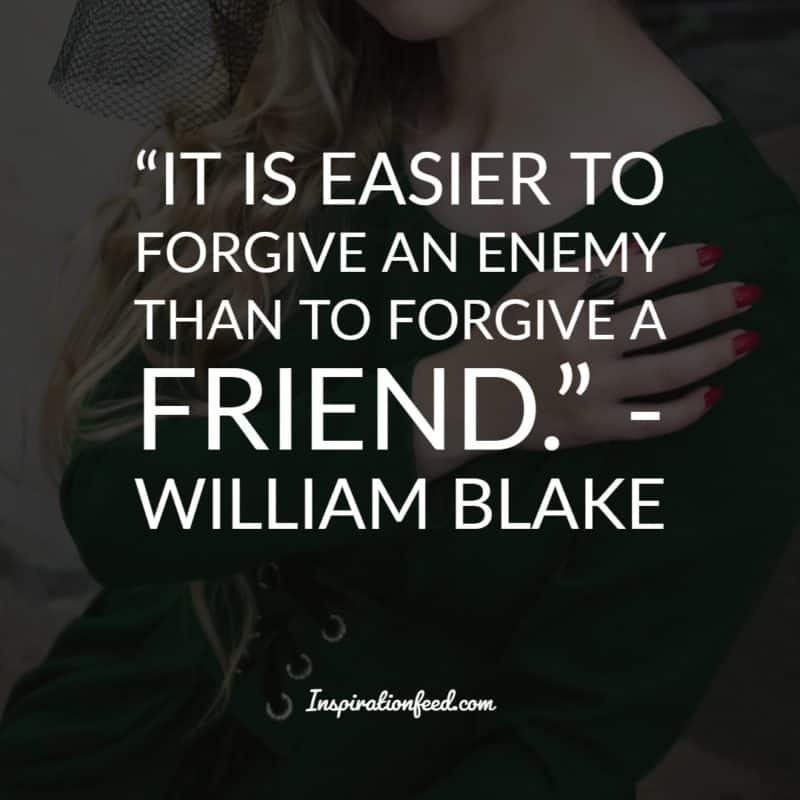 "It is easier to forgive an enemy than to forgive a friend." – William Blake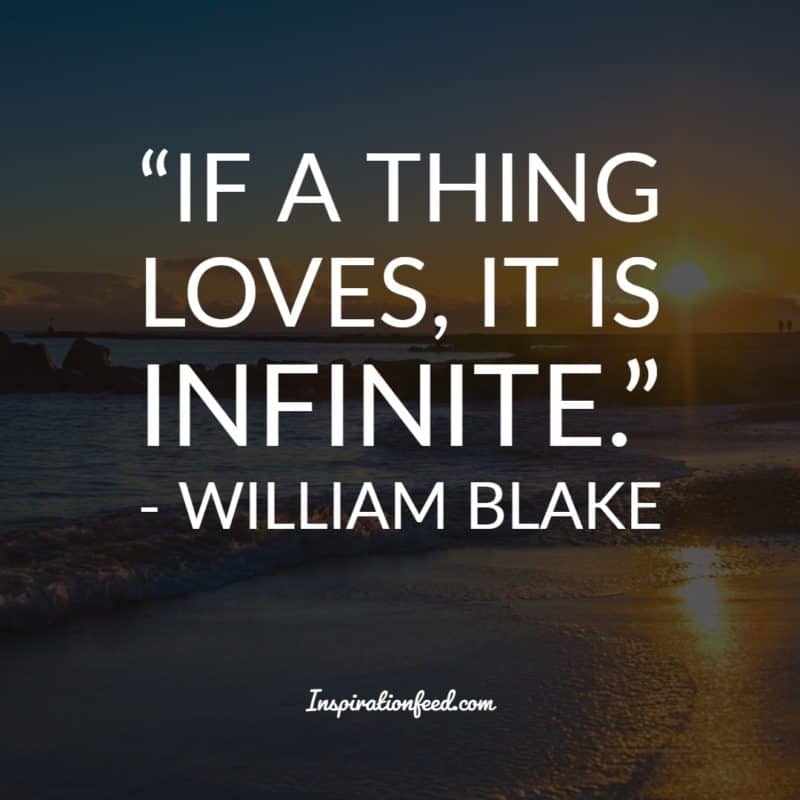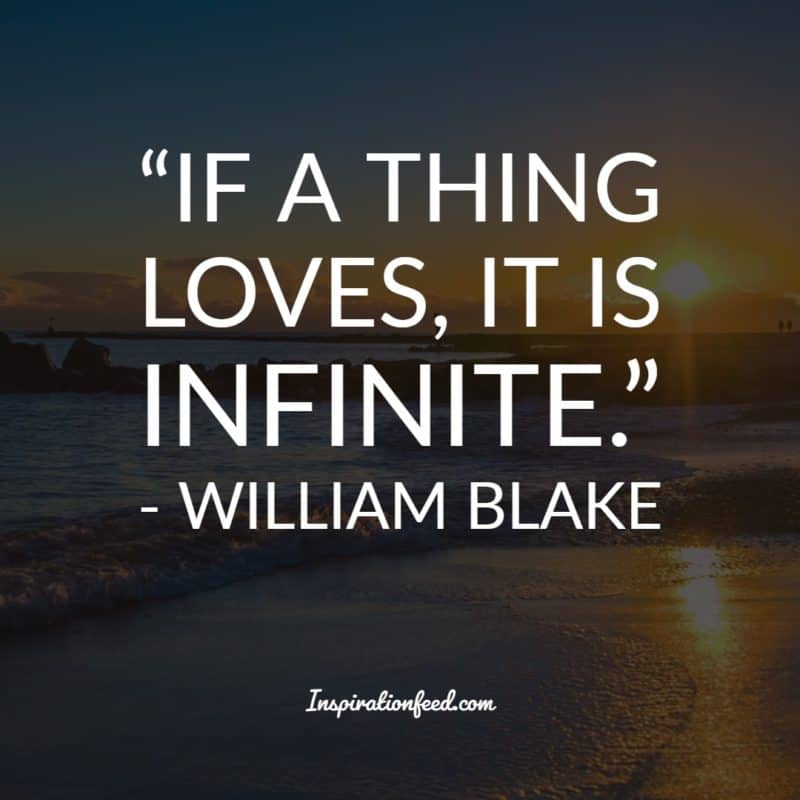 "If a thing loves, it is infinite." – William Blake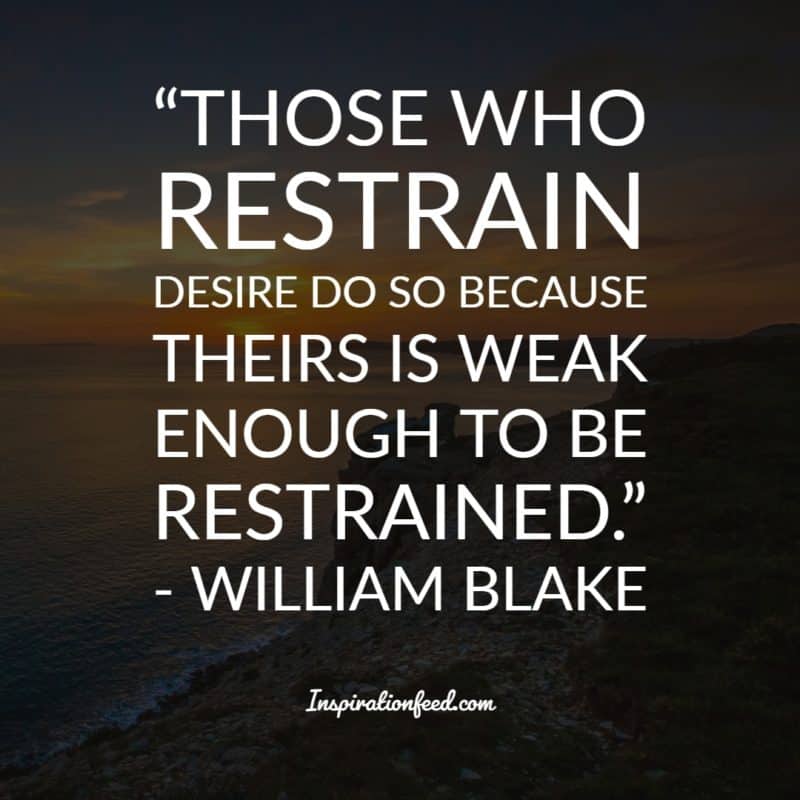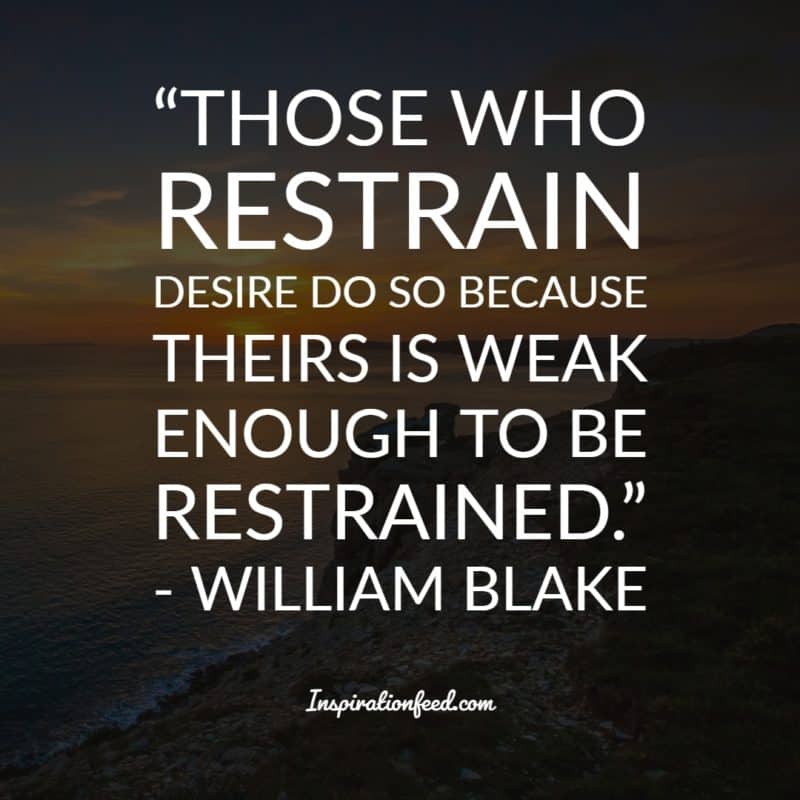 "Those who restrain desire do so because theirs is weak enough to be restrained." – William Blake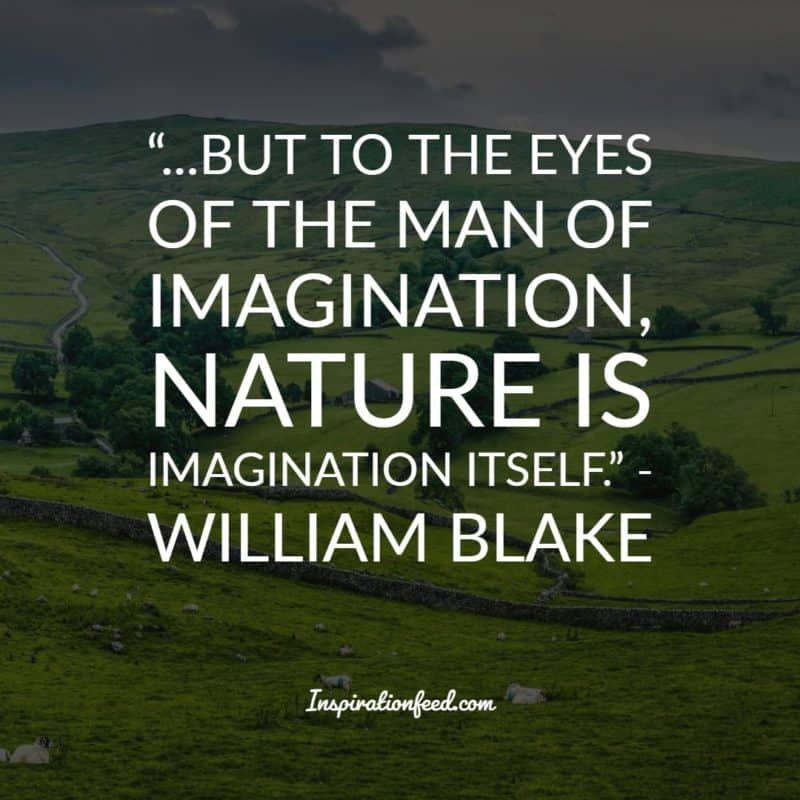 "…But to the eyes of the man of imagination, nature is imagination itself." – William Blake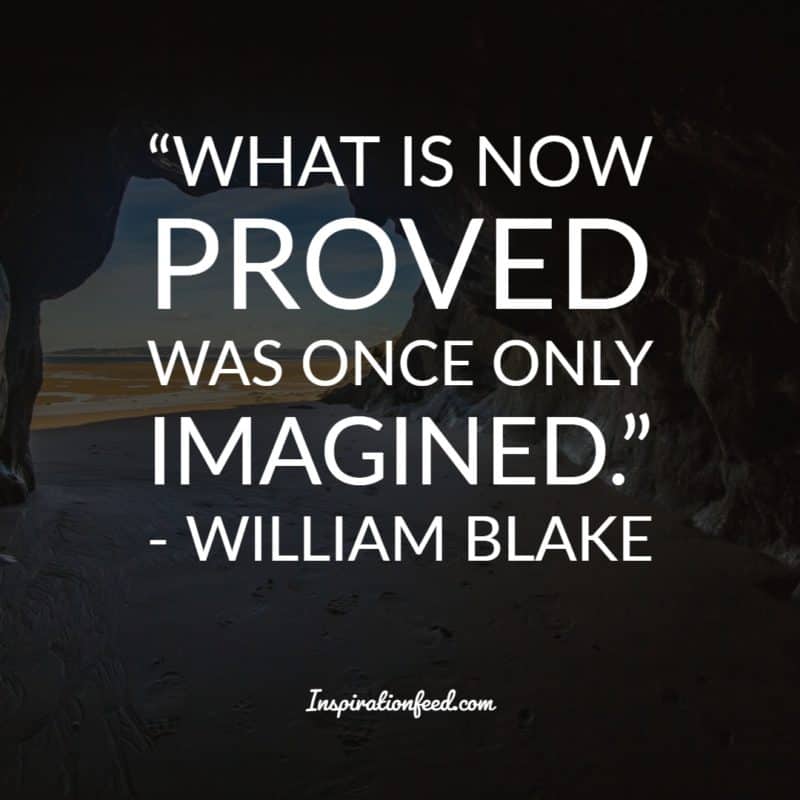 "What is now proved was once only imagined." – William Blake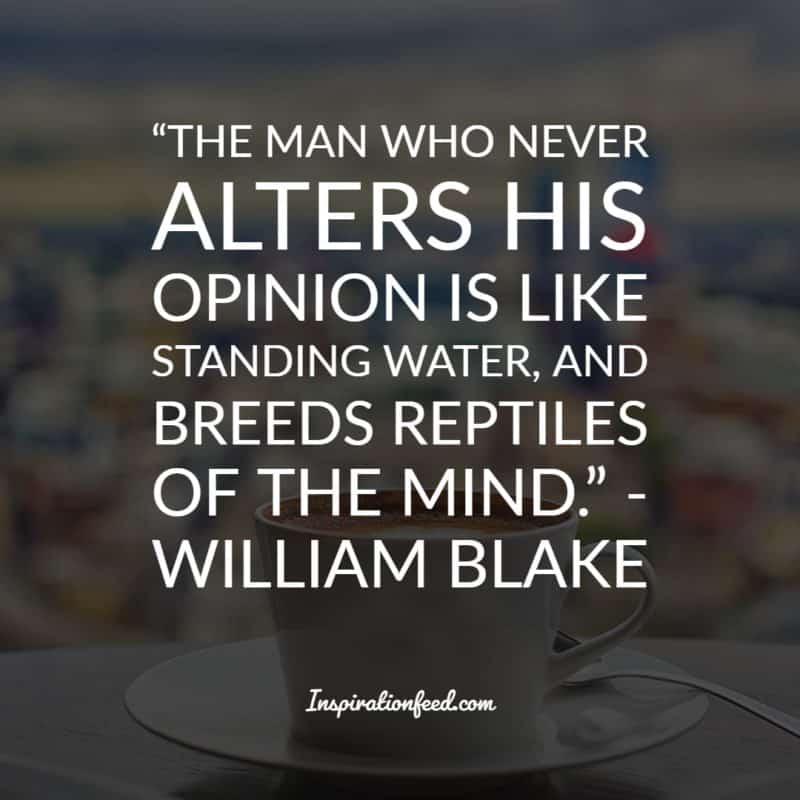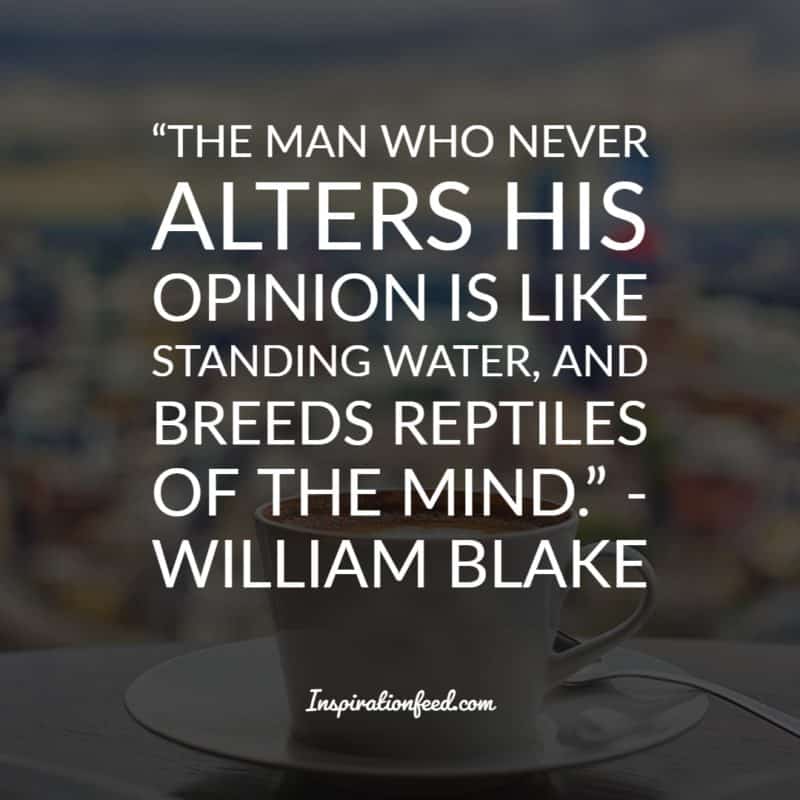 "The man who never alters his opinion is like standing water, and breeds reptiles of the mind." – William Blake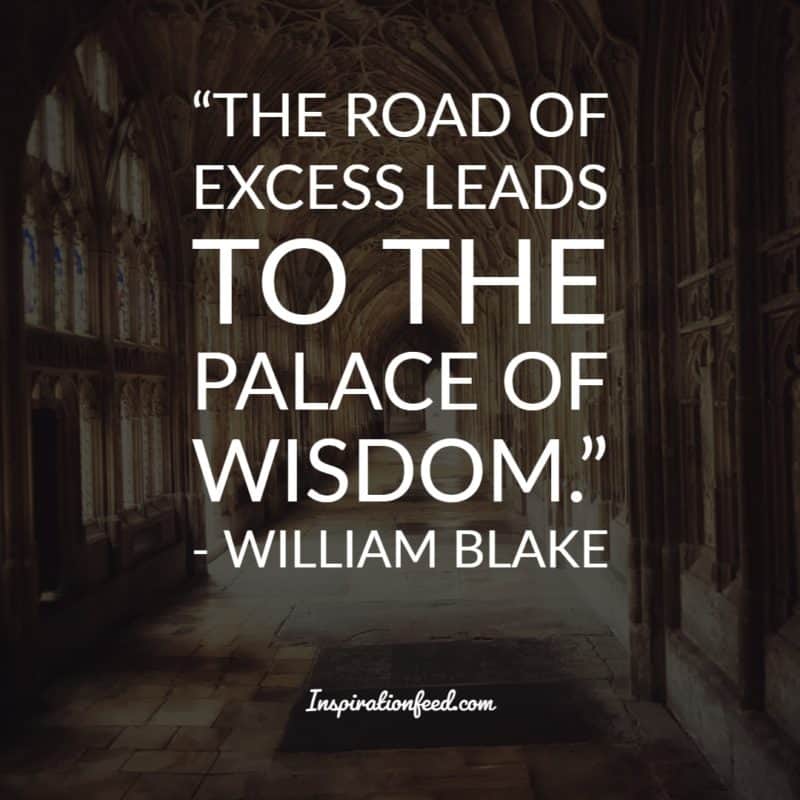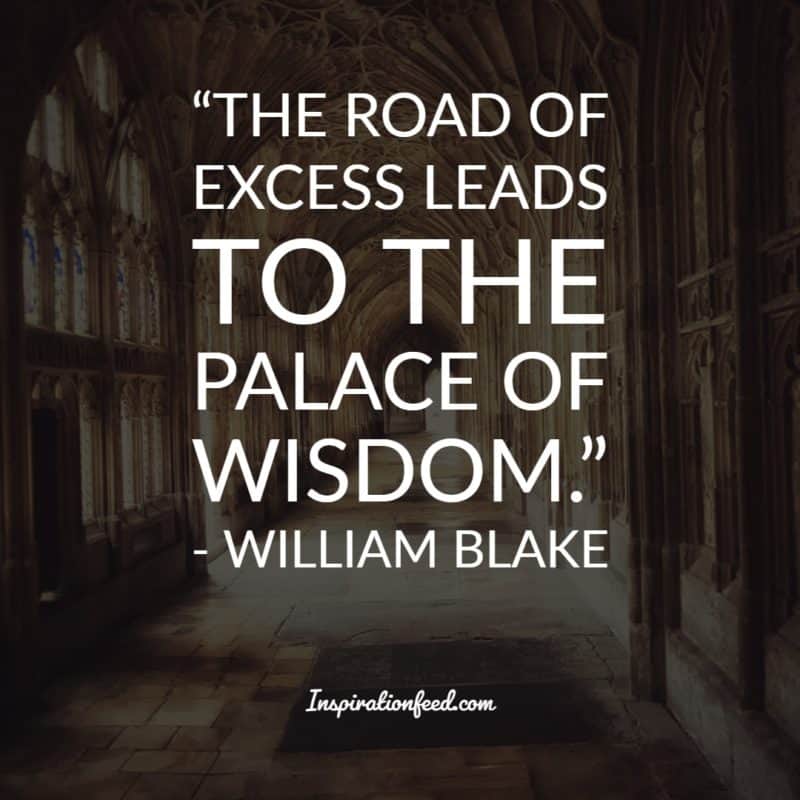 "The road of excess leads to the palace of wisdom." – William Blake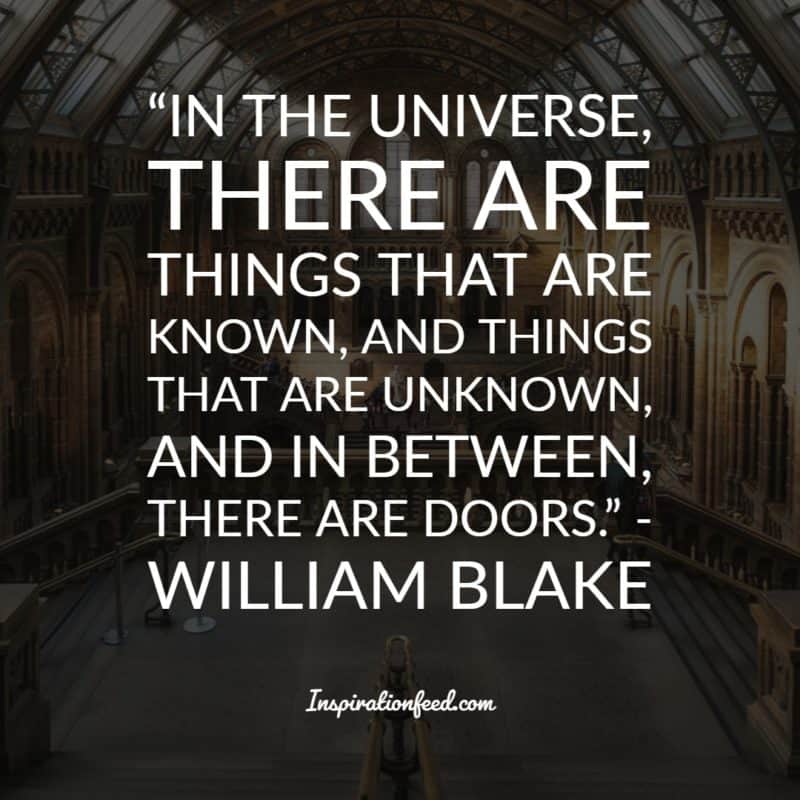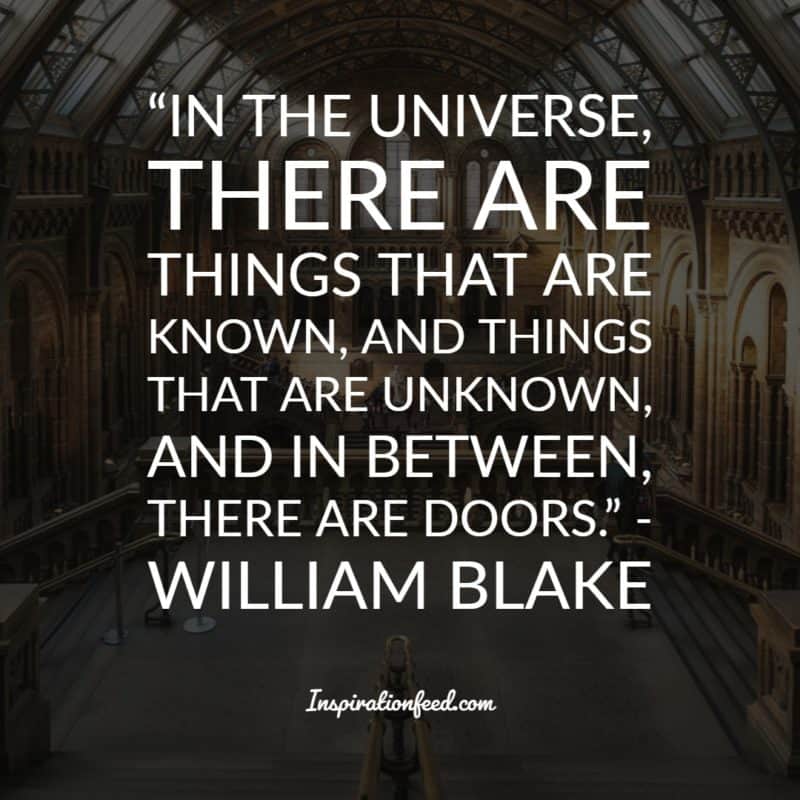 "In the universe, there are things that are known, and things that are unknown, and in between, there are doors." – William Blake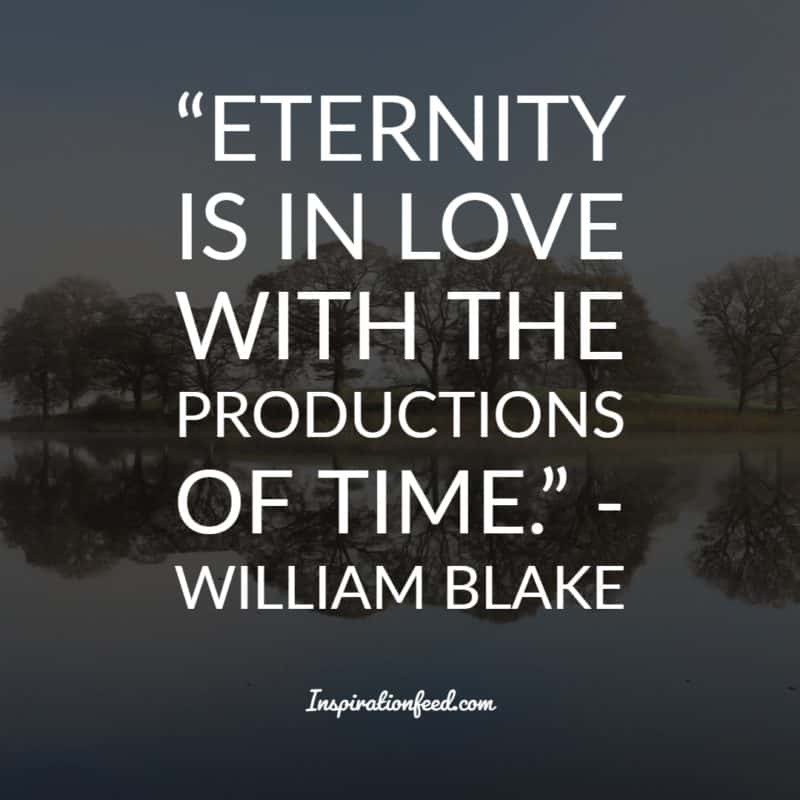 "Eternity is in love with the productions of time." – William Blake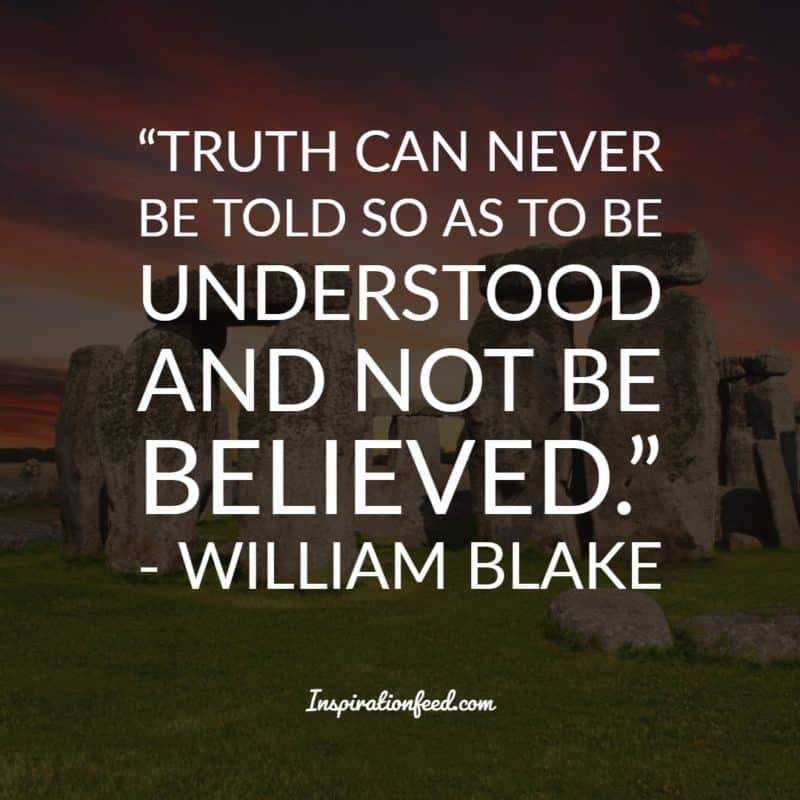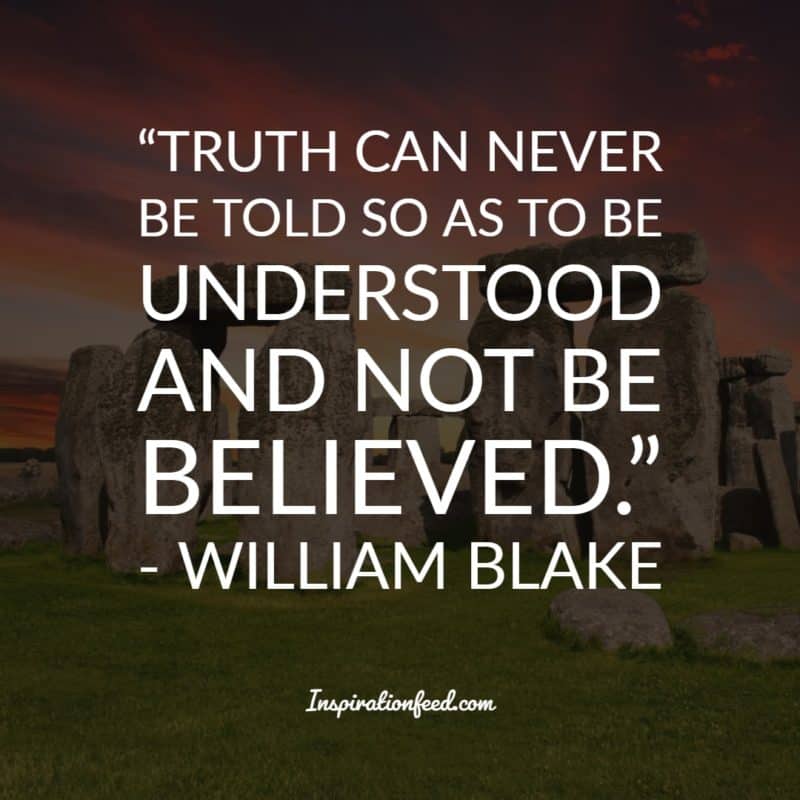 "Truth can never be told so as to be understood and not be believed." – William Blake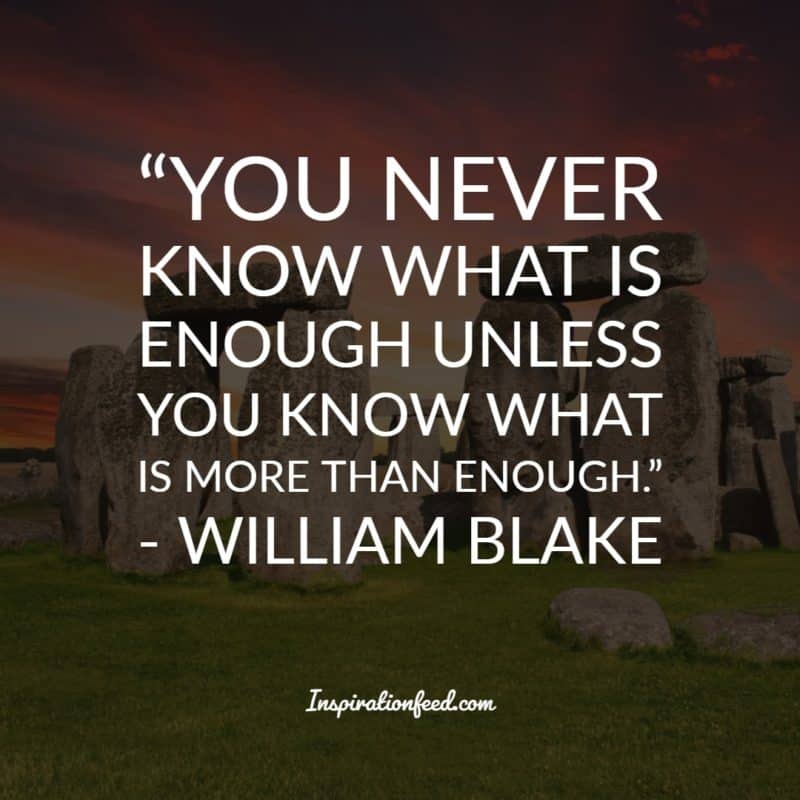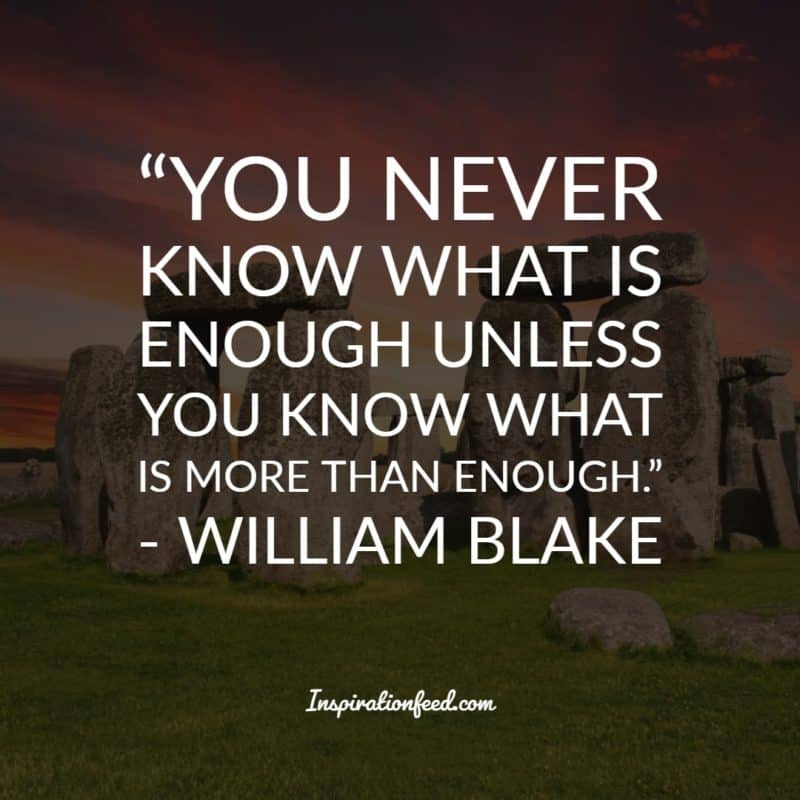 "You never know what is enough unless you know what is more than enough." – William Blake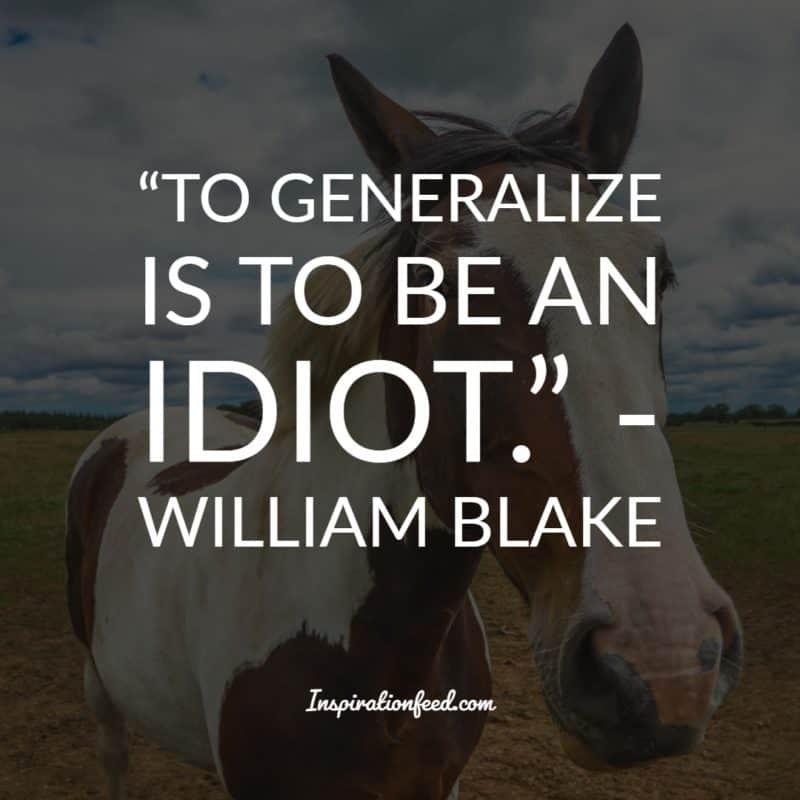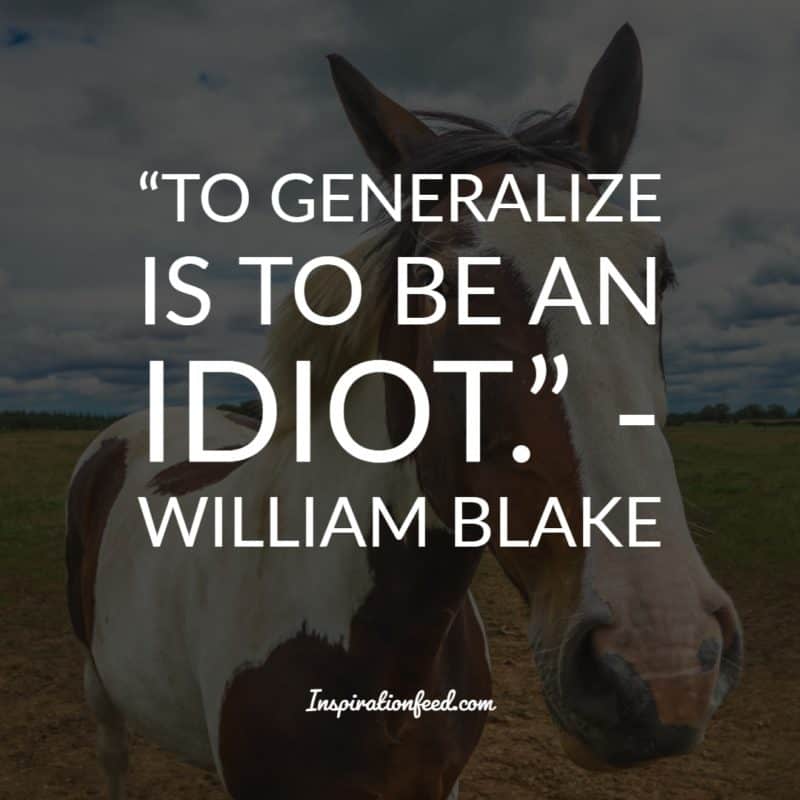 "To generalize is to be an idiot." – William Blake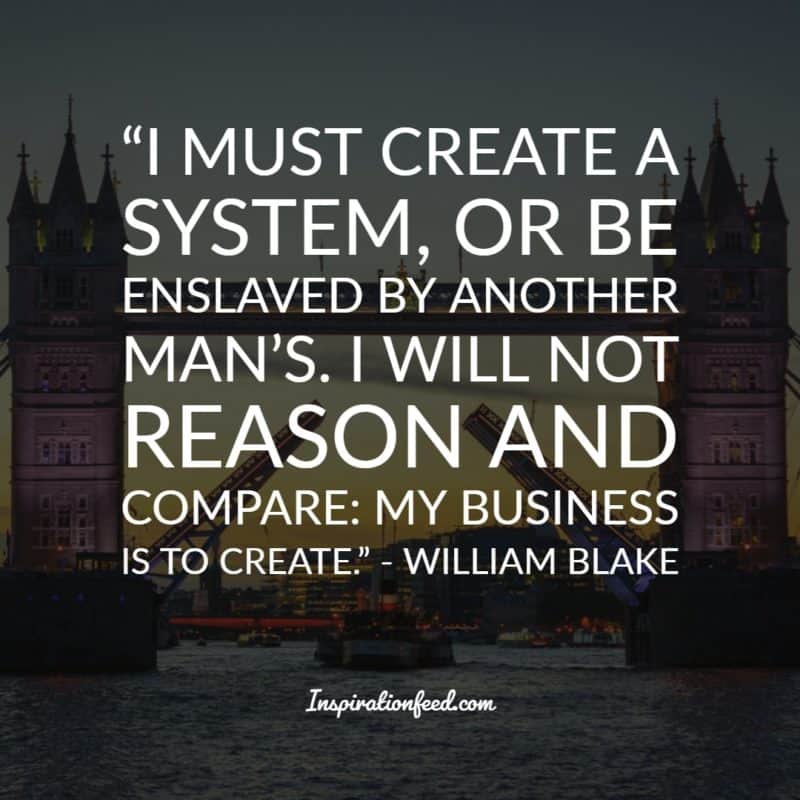 "I must create a system, or be enslaved by another man's. I will not reason and compare: my business is to create." – William Blake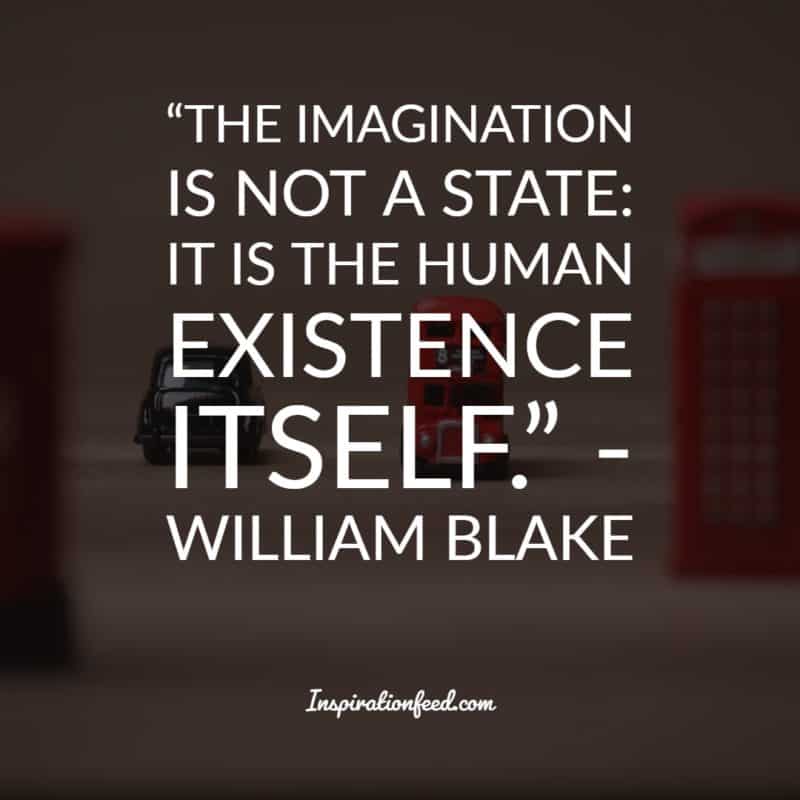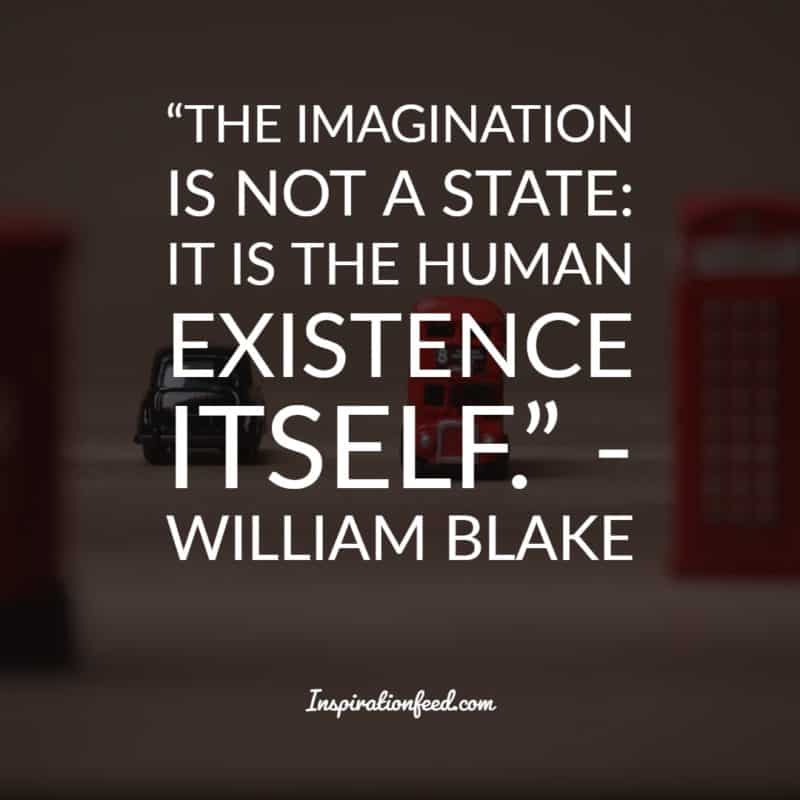 "The imagination is not a state: it is the human existence itself." – William Blake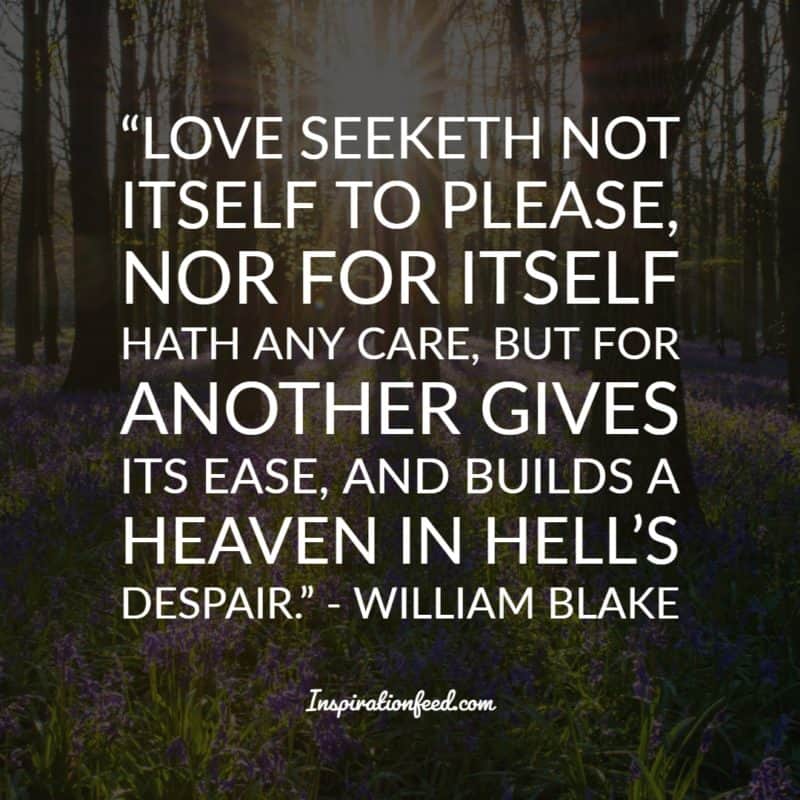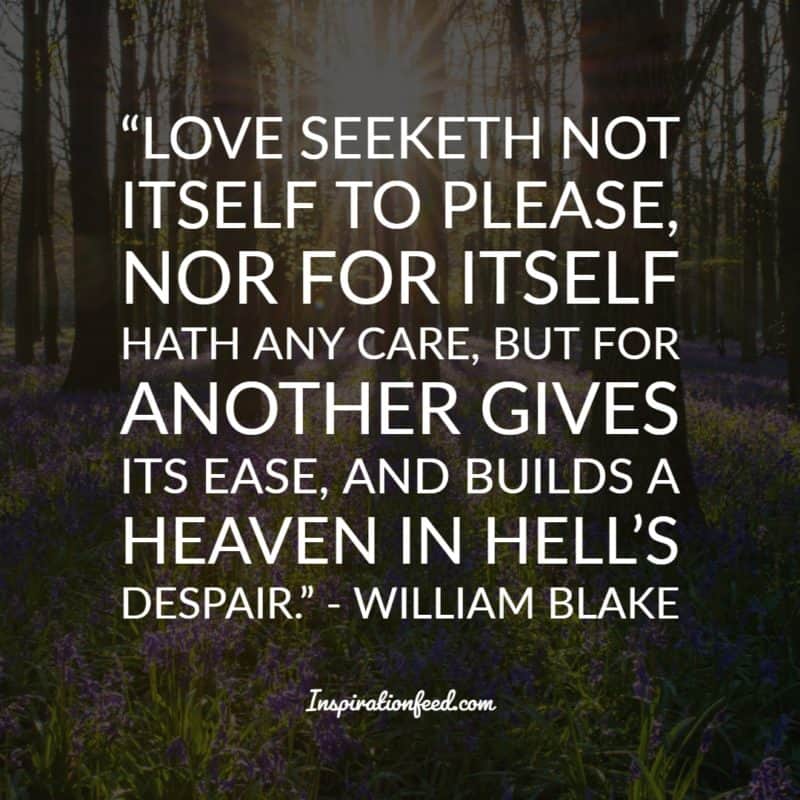 "Love seeketh not itself to please, nor for itself hath any care, but for another gives its ease, and builds a Heaven in Hell's despair." – William Blake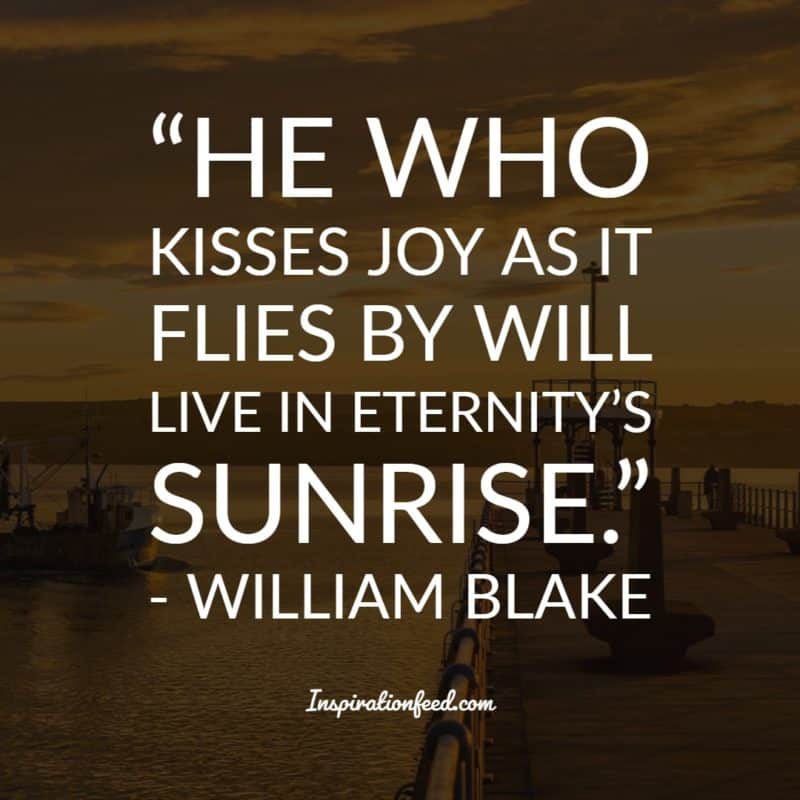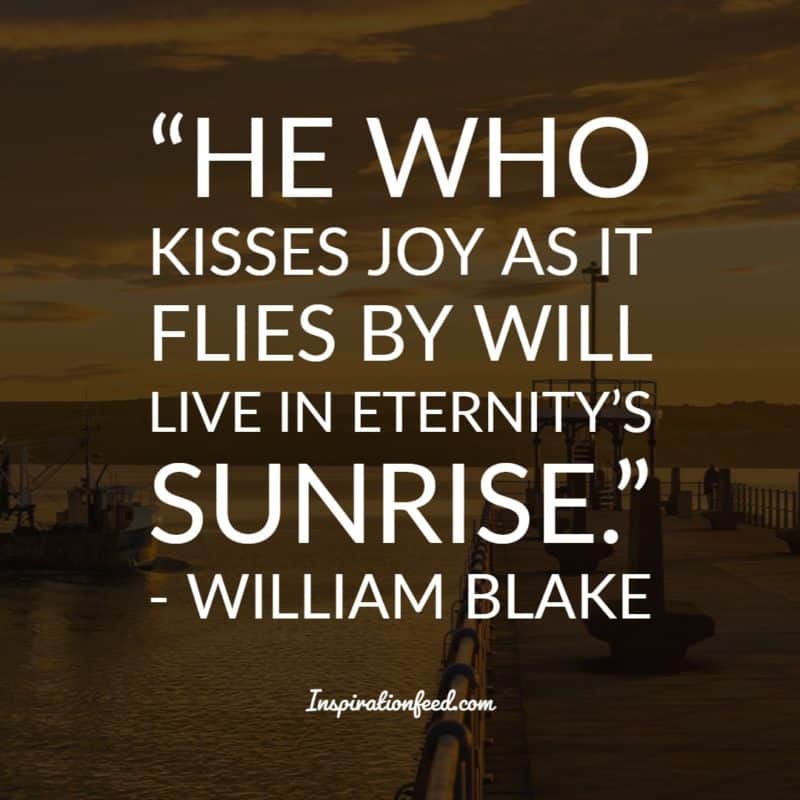 "He who kisses joy as it flies by will live in eternity's sunrise." – William Blake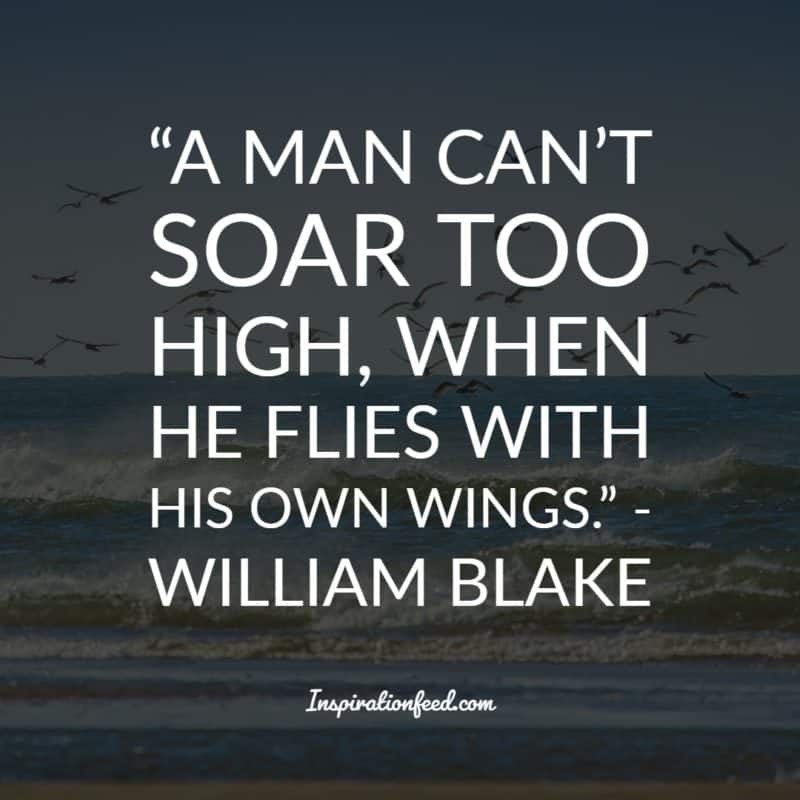 "A man can't soar too high, when he flies with his own wings." – William Blake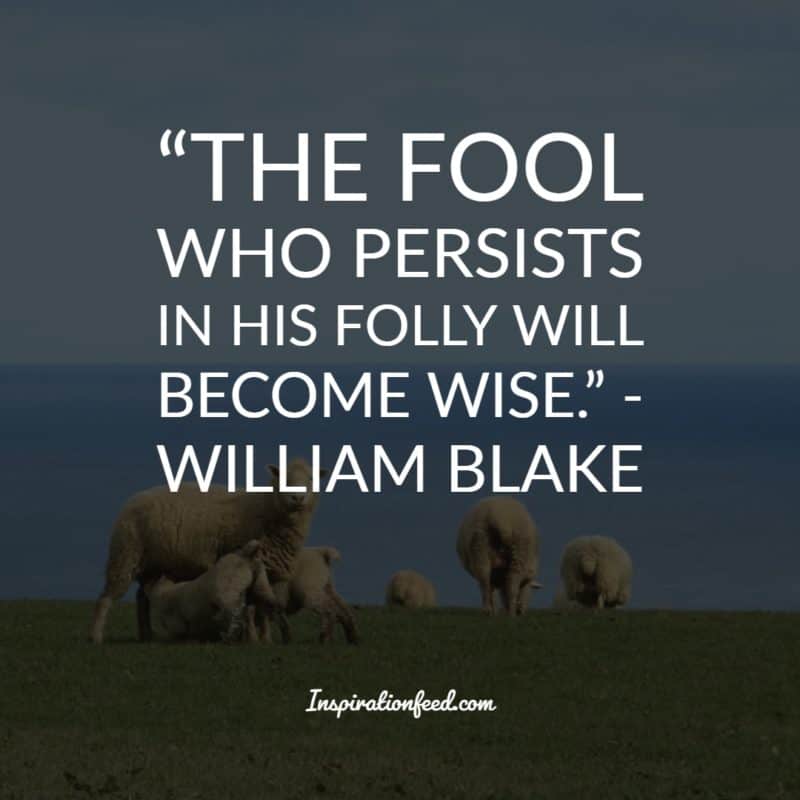 "The fool who persists in his folly will become wise." – William Blake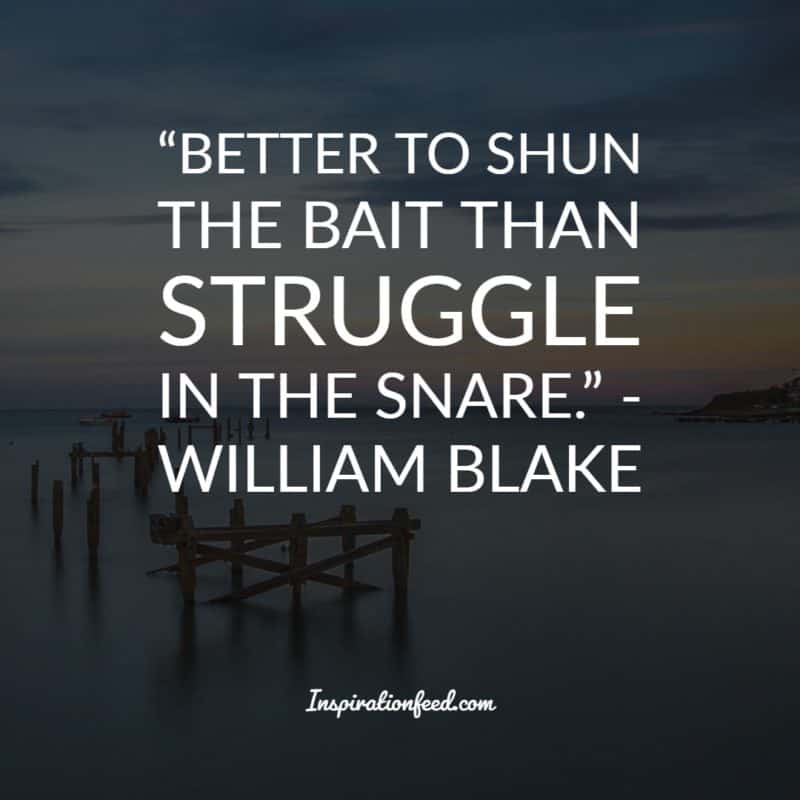 "Better to shun the bait than struggle in the snare." – William Blake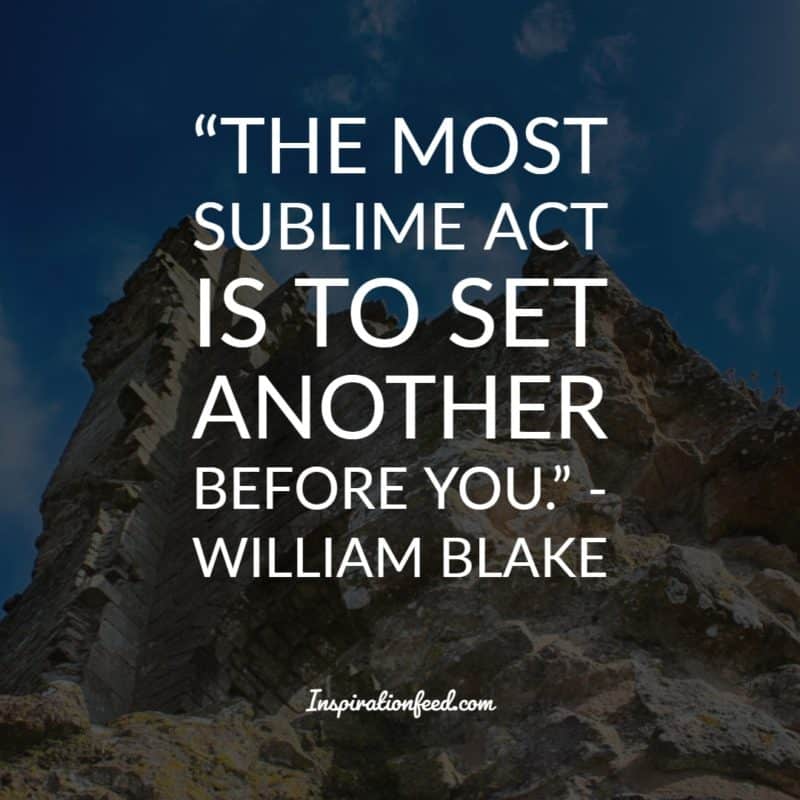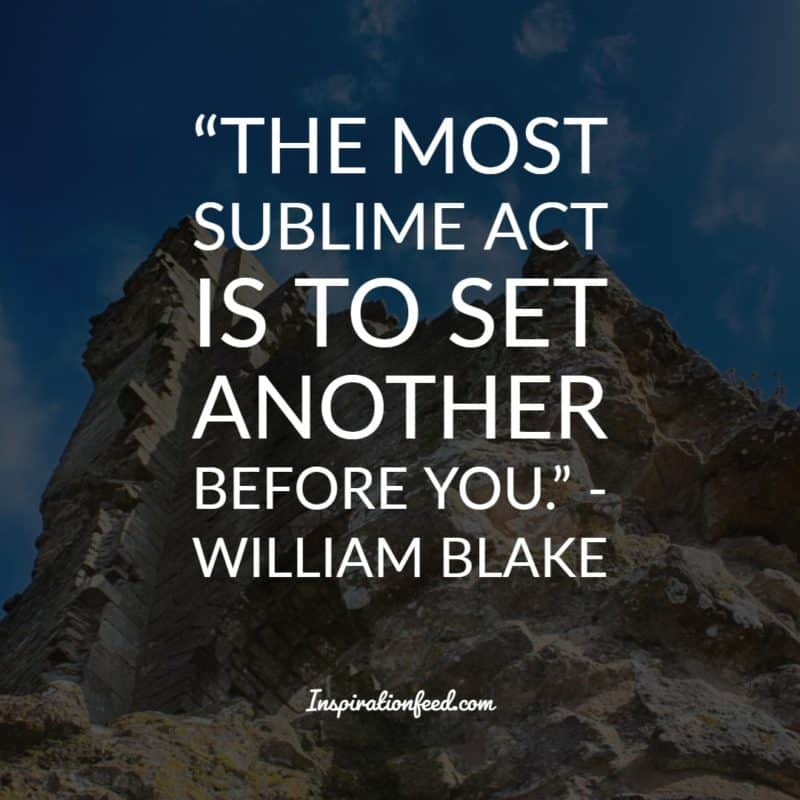 "The most sublime act is to set another before you." – William Blake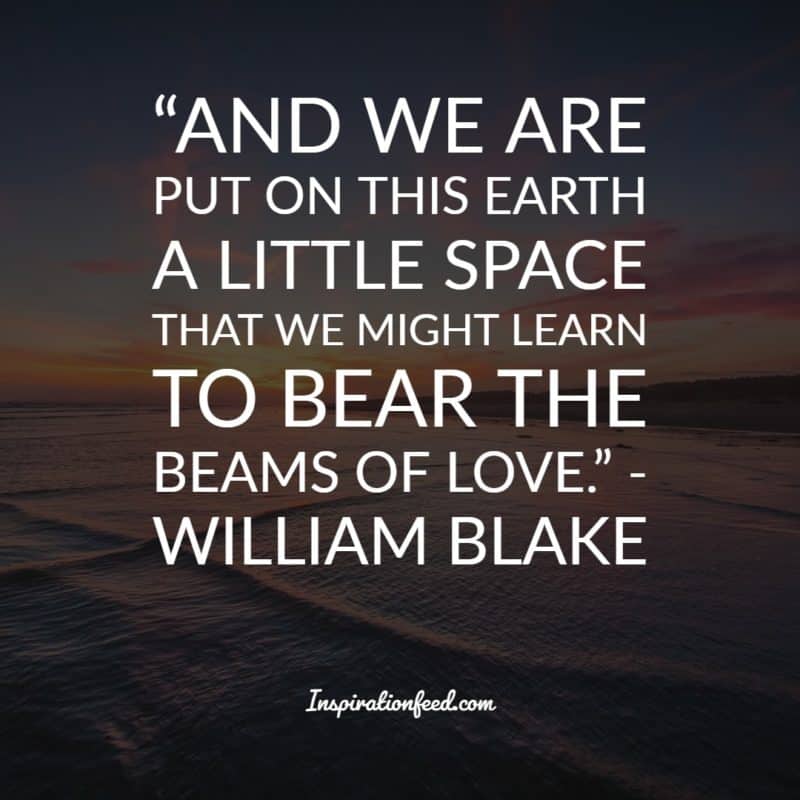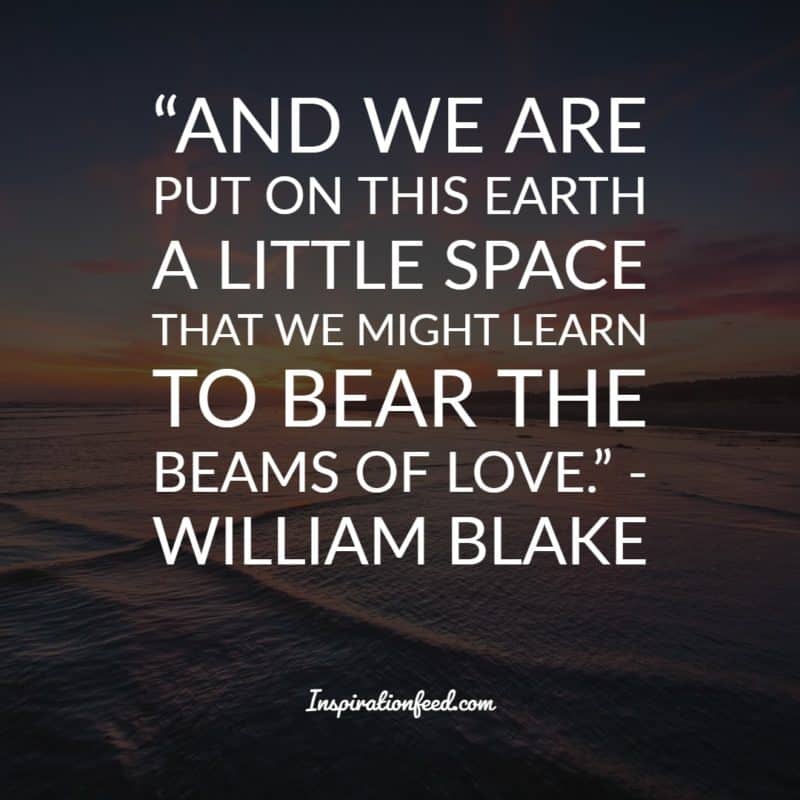 "And we are put on this earth a little space that we might learn to bear the beams of love." – William Blake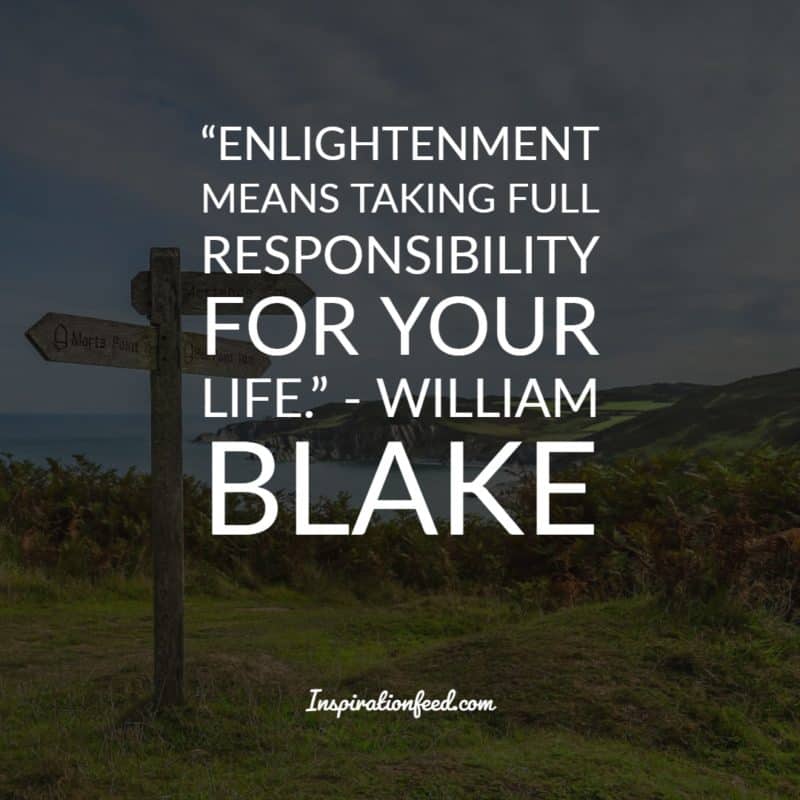 "Enlightenment means taking full responsibility for your life." – William Blake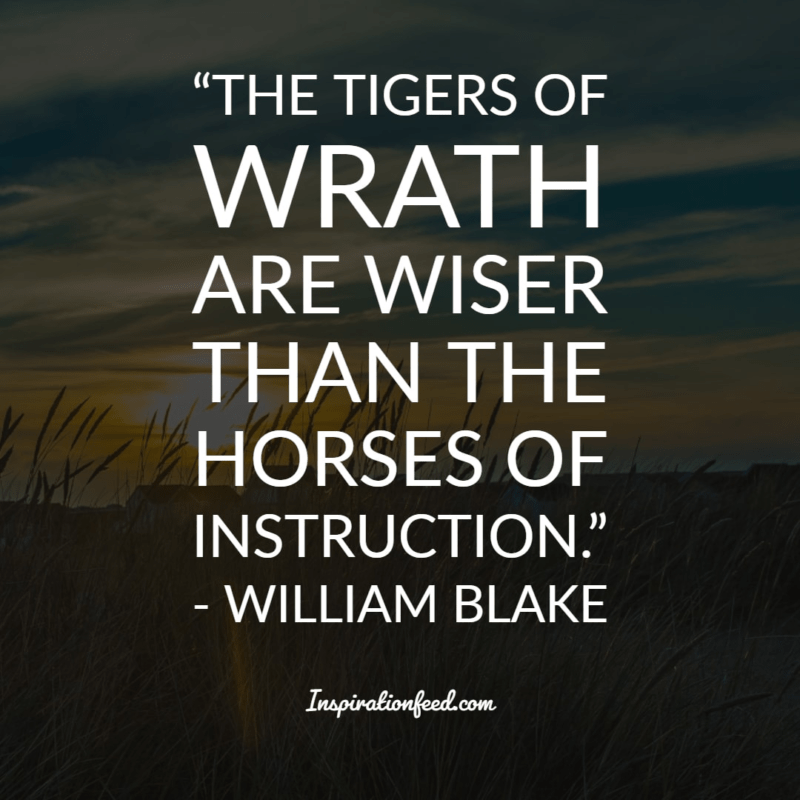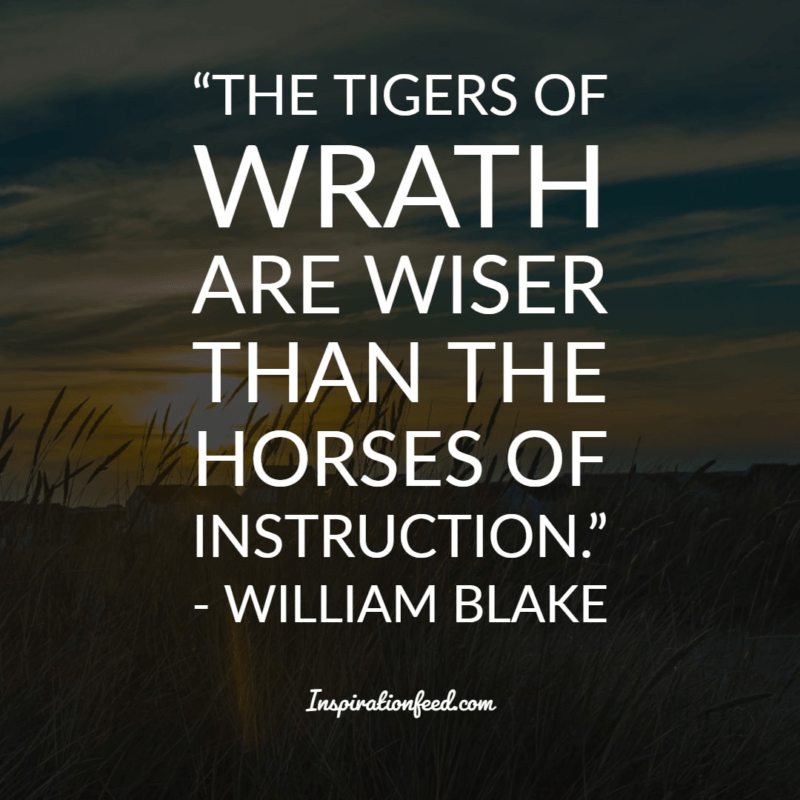 "The tigers of wrath are wiser than the horses of instruction." – William Blake
"How can a bird that is born for joy, sit in a cage and sing?" – William Blake