Last Updated on March 8, 2022
What is SEO without a great and user-friendly content that can convert a visitor to a paying customer?
If you are looking to create content that not only ranks on search engines but also makes your website visitors to buy your product, you are in good company. 
In this article, you'll learn 7 tactics you can use right now to improve your SEO and boost your revenue.
Let's get started…
1). Keyword Research
Keyword research is the most important part of digital marketing. In fact, half of the world population uses the internet. 
Who doesn't want to reach half of the world's population? You can reach them. You just have to discover and understand how to make your content available to them. 
Keyword research is a process that allows you to discover words and phrases that your target audience use in search engines to find your business and optimize your content around those terms.
If you want to rank higher on search engine result pages for the right keywords and for the right audience, keyword research is the foundation of your digital marketing strategy. So, you have to write your content based on a deliberate keyword research strategy.
You can use tools such as SEMrush, KWFinder, Ahref, Google Keywords Planner, and CanIRank to do keywords research and find the right terms people are using to find your business online. 
Come to think of it when someone searches for "women running shoes" or "Nike shoes under $100" you can tell that the customer is ready to buy and it'll take less time to convince them to buy your product. That's the benefit you get for writing content that is based on your keyword research. 
2). Focus on Readability
The times were stuffing keywords in your content automatically generates outrageous traffic to your website are gone. We are in 2019, SEO has changed over time. And Google is consistently improving their search algorithm to rank the content that is more valuable to searchers on the first page of Google search result pages.
What is valuable content if it's not readable? 
According to The Nielsen Norman Group, users only read about 20 percent of the text on an average page.
Visitors will jump out of your website almost immediately they visit your website if your content is not accessible and easy to understand. Readability ensures that your content is impacting your target audience in the right ways. That means it's accessible and easy to understand.
Google tries to understand your content using machine learning algorithms to determine how important it's to the user and ranks what it considers the best content to the user on the first page.
Think voice search. If your content readability score is high it makes the job of search engines easier to understand your content's relevance and rank it for voice search and also makes it easier for users to read your content.
According to Alpine.AI, at the beginning of 2018 there were one billion voice searches per month performed and by 2020 half of all web searches will be voice searches, according to Andrew Ng, the former Chief Scientist at Baidu.
Use subtitles, bullet points, tables, simple grammar, and highlighted passages in your content to increase the readability of your content.
3). Use Related Keyword List
The truth is during your keyword research process you'll most likely discover related keywords – those keywords that when properly used in your content will show relevancy to the page. For example, I searched for the term "buy shoes online." here are a few related terms I found.
It's important to spend time creating this list of related keywords. It will be essential to your overall SEO strategy.
4). Write Catchy Titles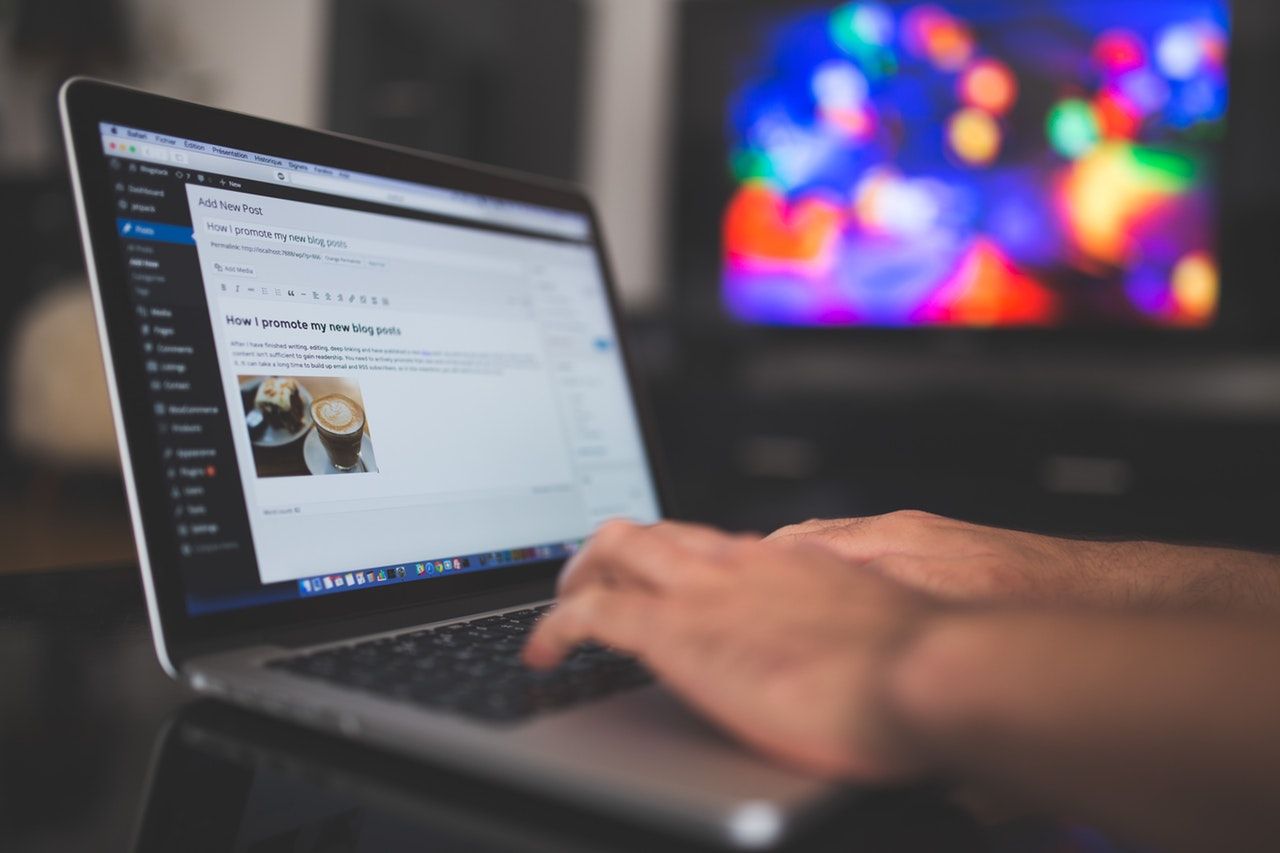 Post titles have a significant impact on your SEO and user-friendliness.
Short and descriptive titles can tell the user exactly what's in for them quickly and of course, get them to read your content.
So, here are a few title optimization tips to help you increase your chances of ranking high
i). Use your target keyword at the beginning of your title.
ii). Ensure your title is under 60 characters. Only the first 60 characters are shown in Google search results.
iii). Ensure your title gives information about what's in for the user.
iv). Use CoSchedule to analyze your title so you can improve it. Here is how the analysis looks like: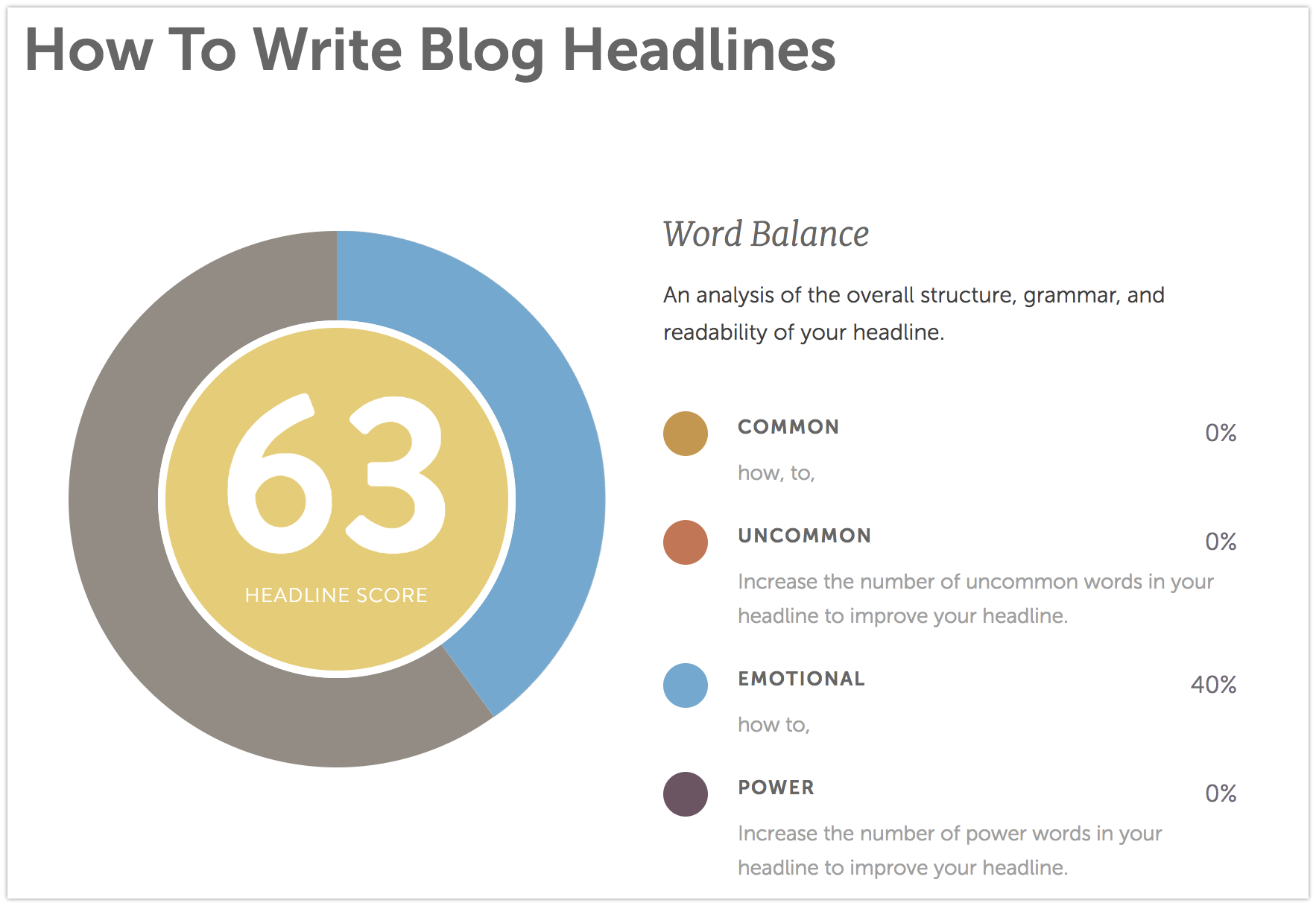 Use emotional terms and phrases such as  "best," "amazing," "funny," "free," "how-to," "surprising" and so on to attract visitors and ensure your content delivers on the subject matter.
5). Create High-Quality Content
It's no secret that creating high-quality content for your web design business will help you rank and generate more revenue and that's because Google loves it. 
Here's what Google says about their business:
Our goal is to get you to the answer you're looking for faster, creating a nearly seamless connection between you and the knowledge you seek. 
And all the time, they'll always value quality over any other metrics at least if they keep to their value proposition. So, writing quality content means writing content that will generate traffic and convert visitors to paying customers over time.
So, what's considered high-quality content?
1). High-quality content is informative
1). It's the content that's quoted, linked to, and shared
2). Content that follows Google's quality guidelines. Here is how Google puts it:
Make pages primarily for users, not for search engines.

Don't deceive your users.

Avoid tricks intended to improve search engine rankings.

Think about what makes your website unique, valuable, or engaging. Make your website stand out from others in your field.
6). Boost Your Page Speed
According to a BBC News report, half of shoppers won't wait more than 3 seconds for a retail page to load. More so, a research from the Nielsen Norman Group shows that most users will leave pages within 10-20 seconds.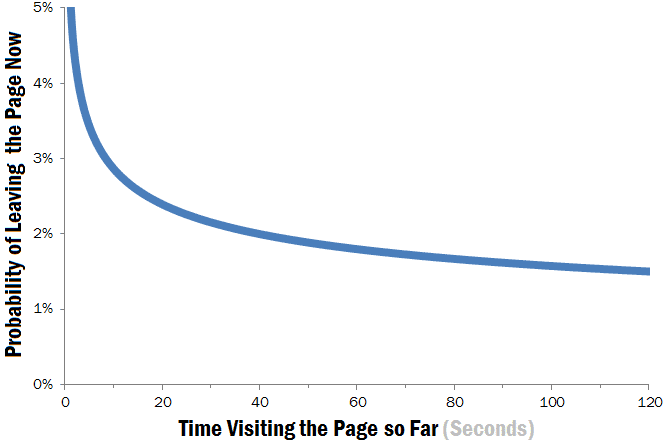 Back in 2010, Google announced that page speed as a ranking factor and in July 2018, Google's Zhiheng Wang and Doantam Phan wrote an update:
 "The 'Speed Update,' as we're calling it, will only affect pages that deliver the slowest experience to users and will only affect a small percentage of queries. It applies the same standard to all pages, regardless of the technology used to build the page. The intent of the search query is still a very strong signal, so a slow page may still rank highly if it has great, relevant content."
You can use tools such as GTmetrix, WebPageTest, Google PageSpeed Insights to analyze your page speed and see suggestions on how to improve your page speed.
7). Invest in Visuals
Studies by Skyword shows that articles containing relevant images enjoy 94 percent more views than articles without images.
The truth is, we are wired to notice visual contents and respond to them faster than any other form of content.
A web design agency leverages visuals to create appealing web pages that attract and convert visitors to customers.
Investing more on quality graphics rather than using the regular overused stock images will resonate more with your users. 
Tips to improve SEO with visuals:
Name your visual content appropriately, don't leave your image name as "122-gm.png" rename it for what it is.

Ensure you write an ALT text that relates the image to the content with your target keywords.

Ensure your image size is not very large as it might impact your page speed.
Conclusion
Writing SEO and user-friendly content is not rocket science. And in 2019, you definitely want to fuse your SEO strategy with your content marketing strategy if you've not done so as they are mostly inseparable to run a successful digital marketing campaign.