Web designers like any other creatives need tools and resources for their projects. Ready-to-use fonts, icon sets, badges, graphic characters, and other materials can help you to save a lot of time and efforts, and make your work done much faster.
As a web designer you might be always on the look out of perfect deals and big discounts to stock up all the things you need without burning too much money.
The problem is you're going to spend hours and hours searching for your perfect bundle of design resources for a suitable price. Unfortunately, out of hundreds deal websites only a few offer high-quality design resources worth your money. Today we will share the top 10 deals websites which will cover everything you need from fonts to mobile-friendly website themes.
If you're looking for special discount deals on graphic resources, Mighty Deals is the first site to visit. The best thing about this site is that most deals are negotiated exclusively with product owners, and almost all of them are available for a limited number of time. You can get a discount from 50% up to 90% on web design tools, themes, plugins, sources, ebooks, and more.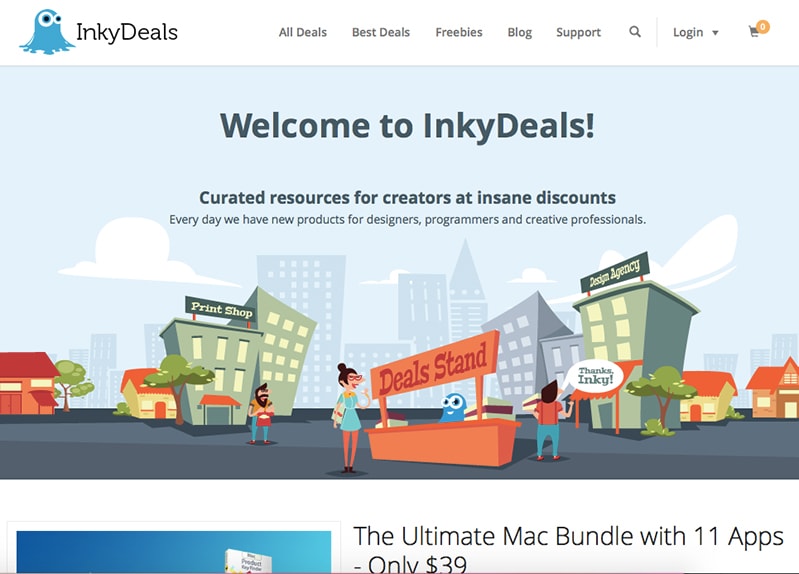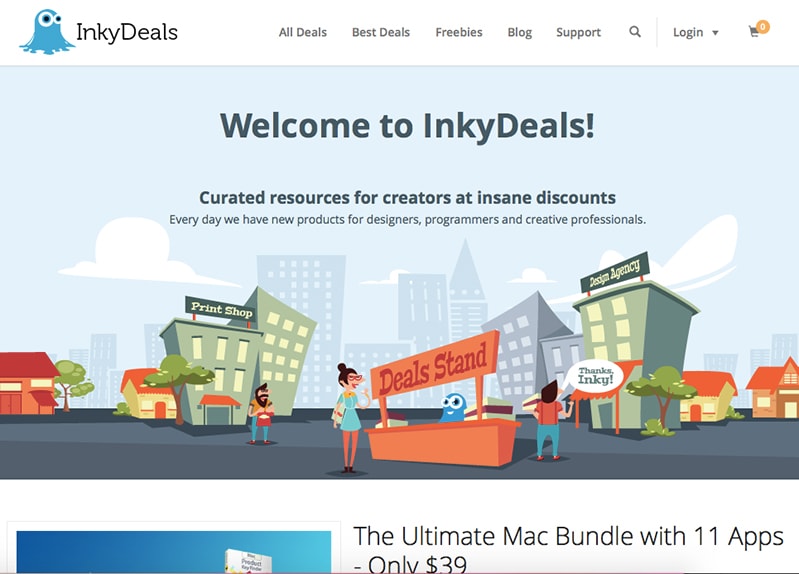 InkyDeals is one more huge deals website for designers and creatives alike. There you can find daily updated deals related to web design, graphic design, apps, photography, icons, fonts, and vector illustrations. To download or purchase a deal you need to enter your email address. Automatically you'll be signed up for their weekly email newsletter.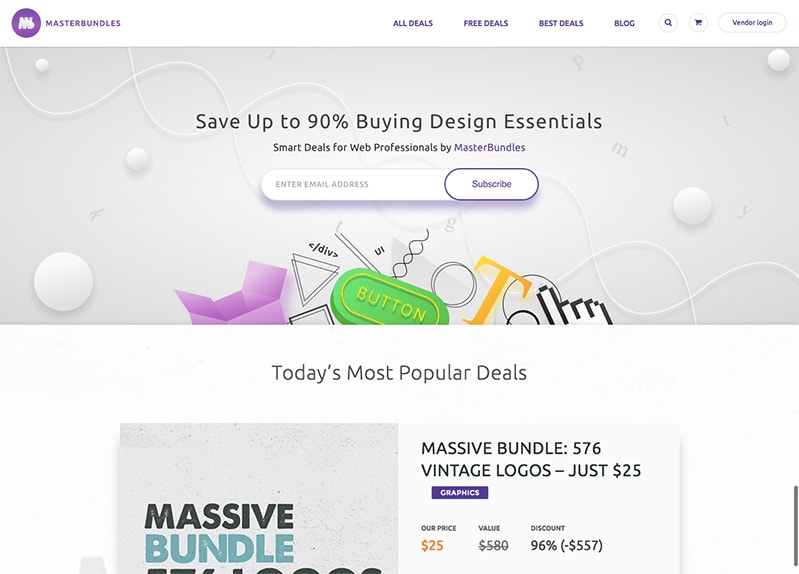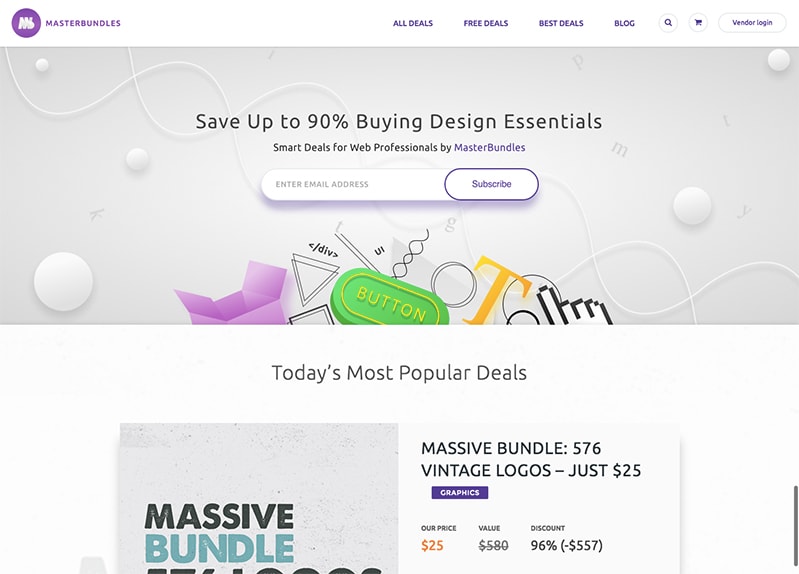 Master Bundles is a relatively new deals website, but it really promising. As per now they have about 60 different deals including vector packs, fonts, icons, logos, PowerPoint templates, website themes, and many many more. They claim you can save almost 90% on each deal. They also have free deals section for those of you who love freebies.
4.
RebatesZone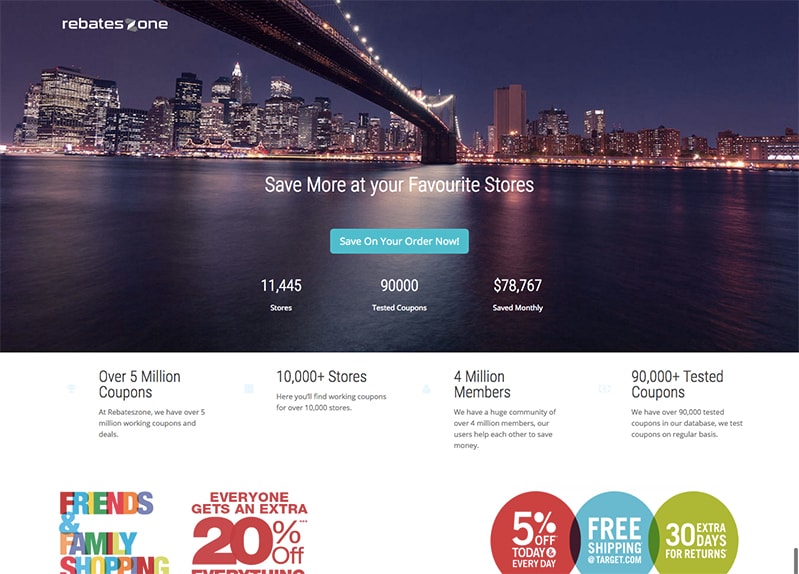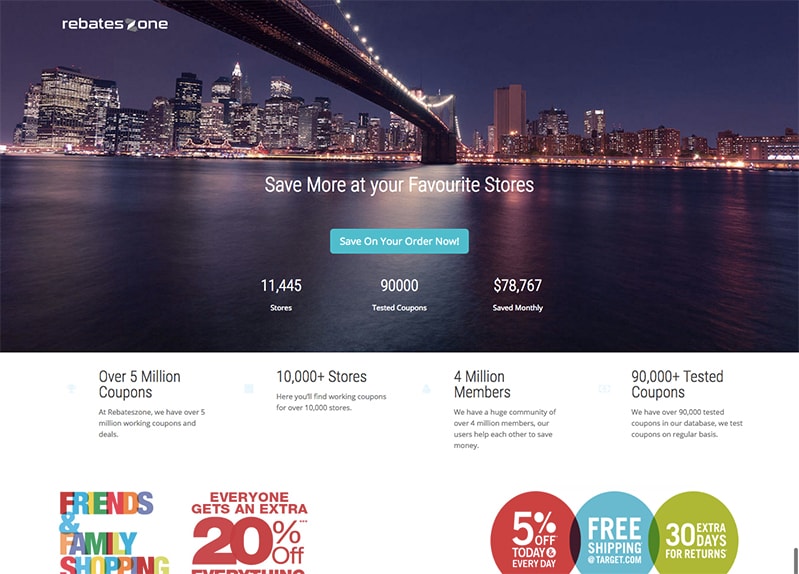 Rebates Zone is a multipurpose coupon website which offers over 90,000 tested coupons for 11,000 stores. If you're a Groupon fan, you will be glad to know that on RebatesZone there are a number of great coupons for this website. All coupons found here are tested, so you can be sure they are high-quality and new. You can save over $30 on your purchases.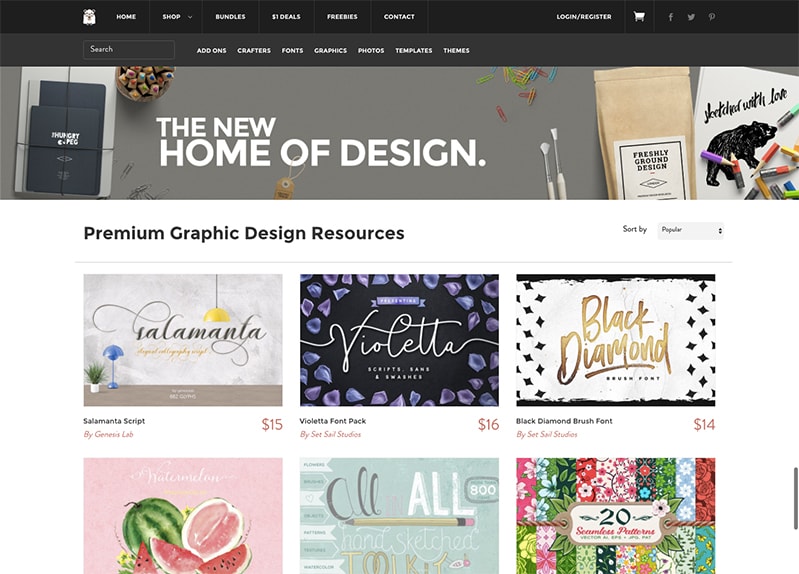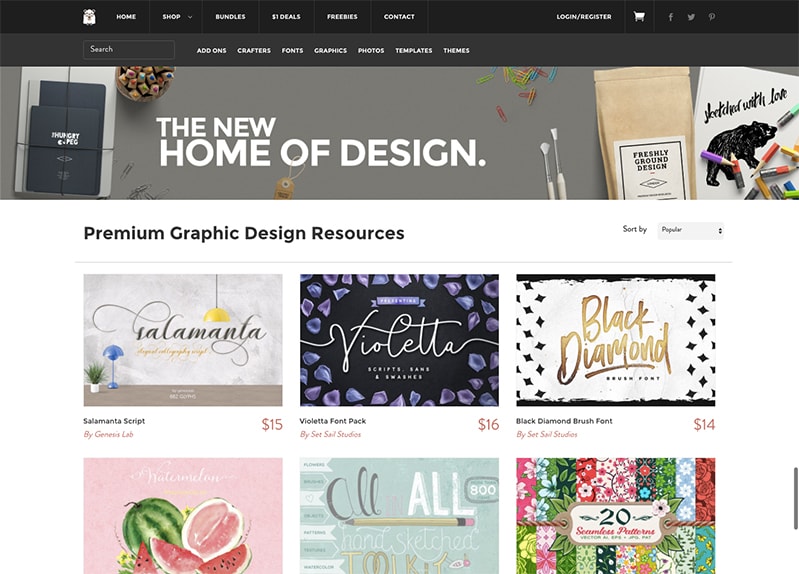 Hungry JPEG is a graphic design marketplace with a huge deals section. The major feature of this site is $1 deals featuring a single font, icon set, a graphic pack, and many more in a price of a small fry in McDonalds. Here you can also find high-quality design freebies.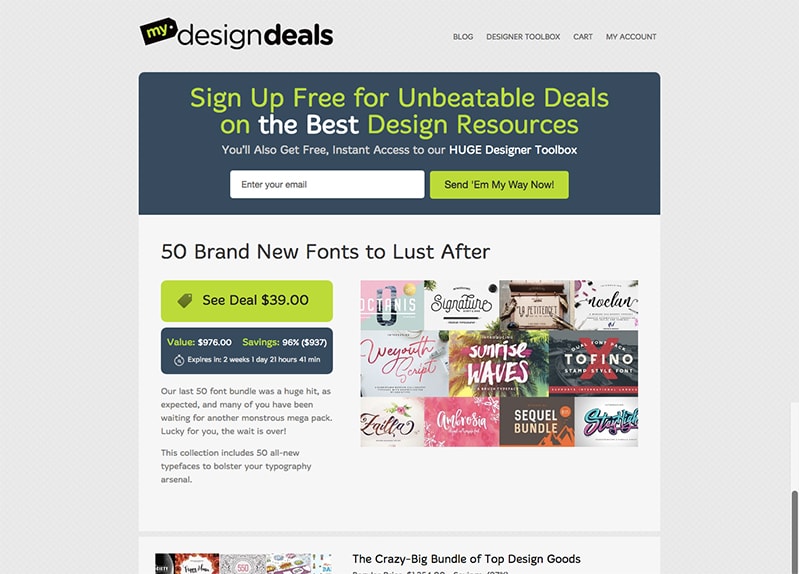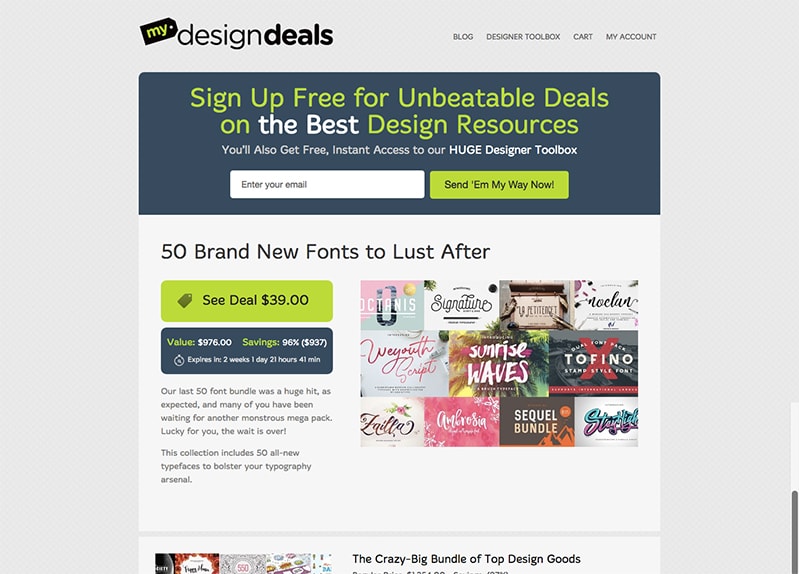 My Design Deals is one of the most friendliest deals website out there. Its owner John Shaver chats with users constantly to get honest feedback from clients and get the website a human face. The whole business is built around 10 core values listed on their website, so it really seems customer oriented. Besides, they test every deals they post to make sure it's a high-quality product.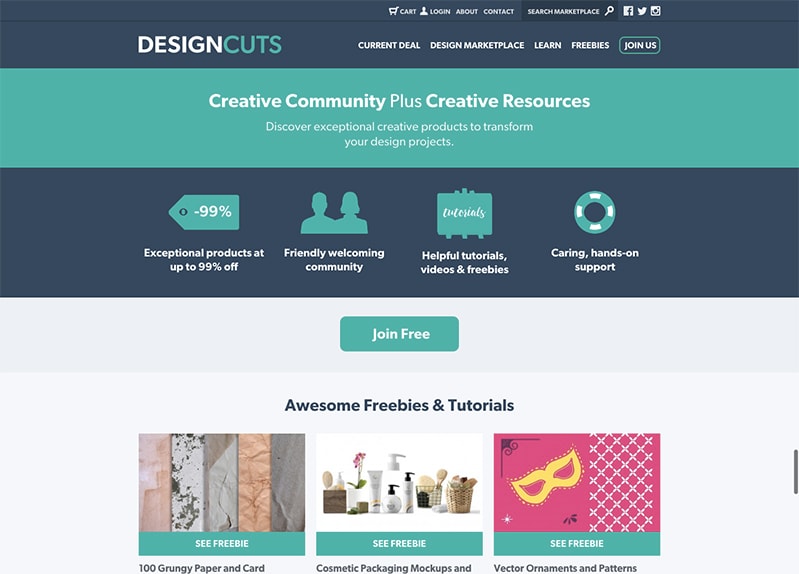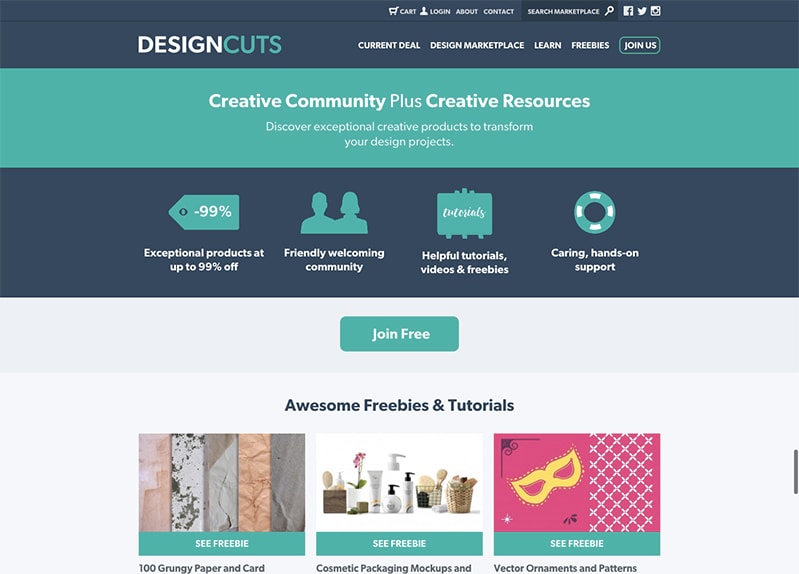 Design Cuts is a website for crazy-discounted deals. Usually they cut off about 80% of the price, so you can save a whole bunch of money. They also curate the website very carefully, so you can be sure that the quality of resources they offer is top-notch. Besides, you can inspect every tiny detail of the product you're going to buy.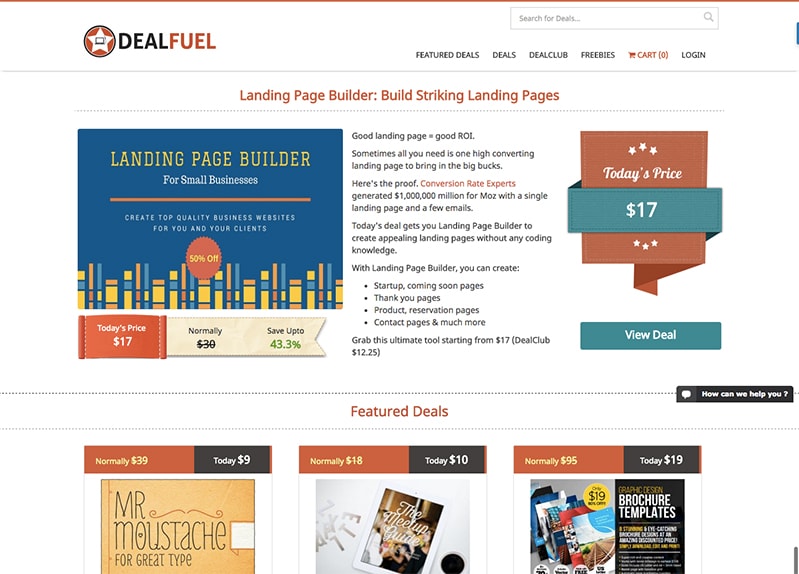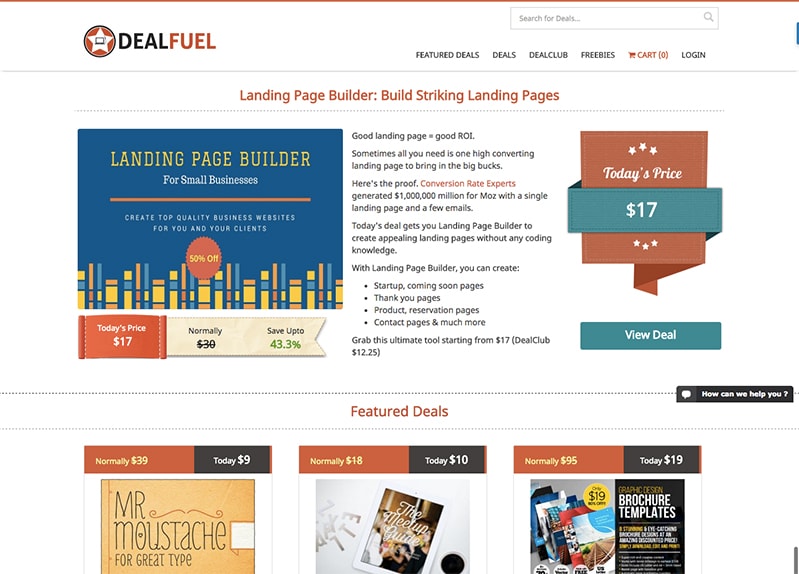 Deal Fuel is another website for graphic designers, web developers, and creative professionals to find regularly discounted deals. Just like the other websites in this list, Deal Fuel is a daily deals website with limited time offers. The main categories on this site are Graphics, eBooks, eCourses, Plugins, SEO, Software, and Wordpress. Also, you can save even more if you sign up for their Deals Club membership for $9.99 per month.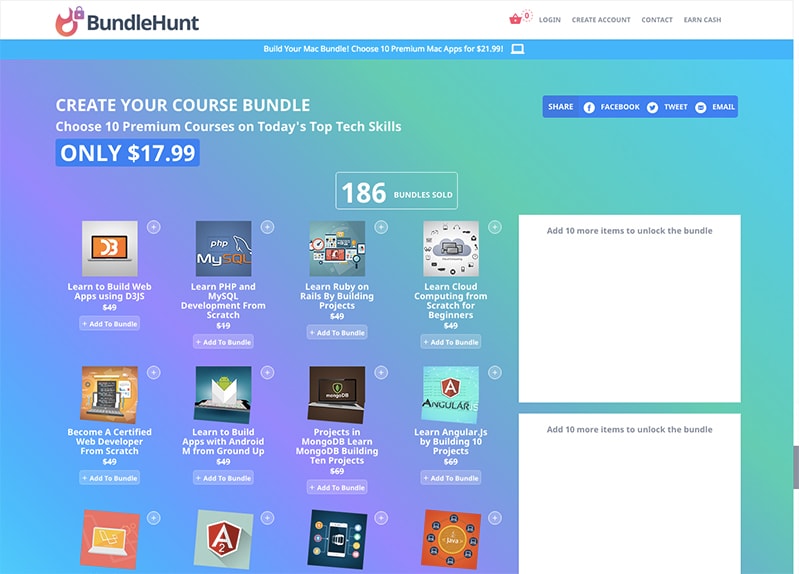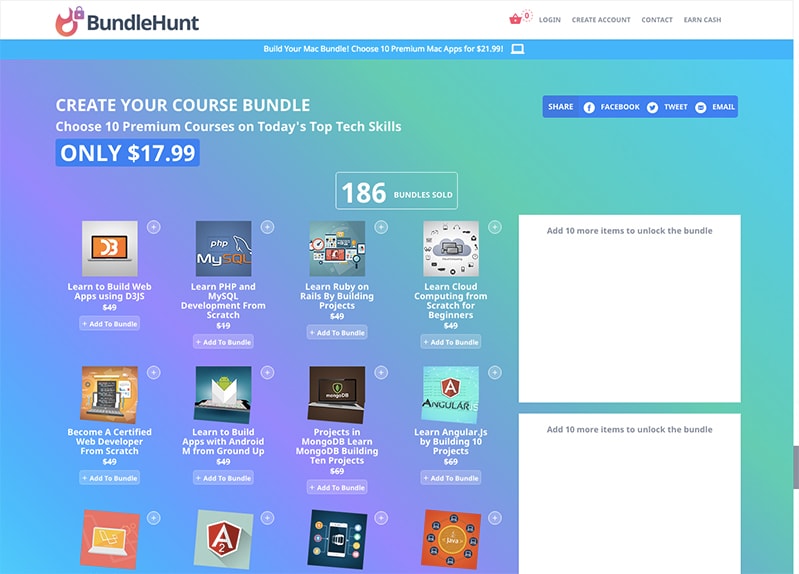 Let's face it – everyone loves great bundles. Bundles have so many good things in it having to pay almost no money at all. BundleHunt is famous by putting together the best bundles with premium resources for designers, so you can have an ability to use the latest materials so far. Among other things they feature templates, icons, apps, so you can have all you need at one place.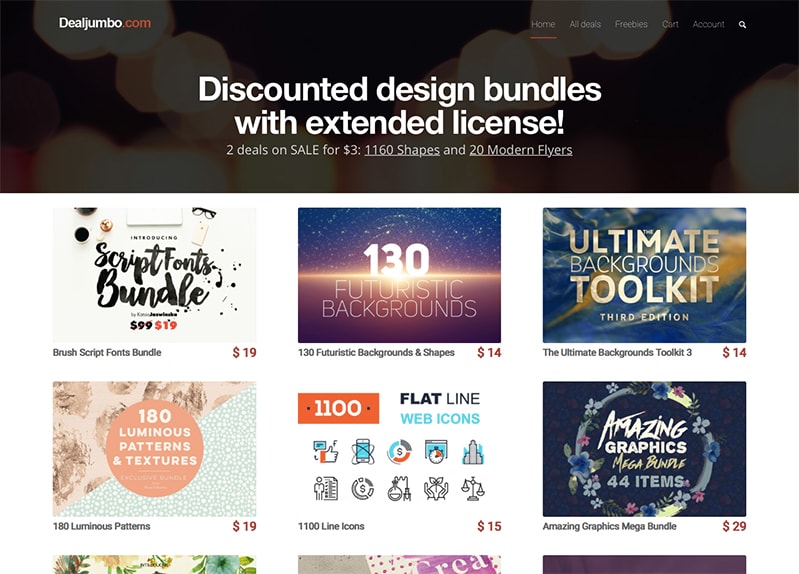 On DealJumbo you'll find about 50 really hot deals on graphic design resources. This site is featured here for their really low price deals: on DealJumbo you can find $4 deals. All the deals they are around $10-20, so you can get premium fonts, icons, patterns, logos, stock photos and more for only 10% of real price.
We hope this list of deals websites will help you to save a whole bunch of money. Which deals websites have you used? Please, share your experience and feedback in the comment field below.