Last Updated on March 8, 2022
A website in today's date is one of the most crucial factors when it comes to interaction with the world. As a new business startup, the requirement of the website becomes more critical. But it is not as easy as it seems because many factors come into play regarding a site.
A website is unlike a billboard where an advertisement can be stuck, and you will expect customers through it.
A website requires a host by the mean of which it will find its place in the browser. If the website is not hosted appropriately, it won't reach the targeted audience.
To deliver the site to targeted audience precisely, harnessing an excellent web hosting service is necessary. And if by any means that web hosting is a free web host service then, there is nothing like it.
A web hosting service is one type of internet hosting service which allows potential individuals and institutions to make their website accessible through the World Wide Web.
Web hosting is also a service that enables your site to be available for view by others on the internet. At OVH hosting we give a website space on its server so that other devices across the globe can access that website through any compatible network or a modem.
The foremost benefit of web hosting is to enable businessmen and provide their customers with the right amenities required to thrive online.
What Are The Benefits Of Web Hosting?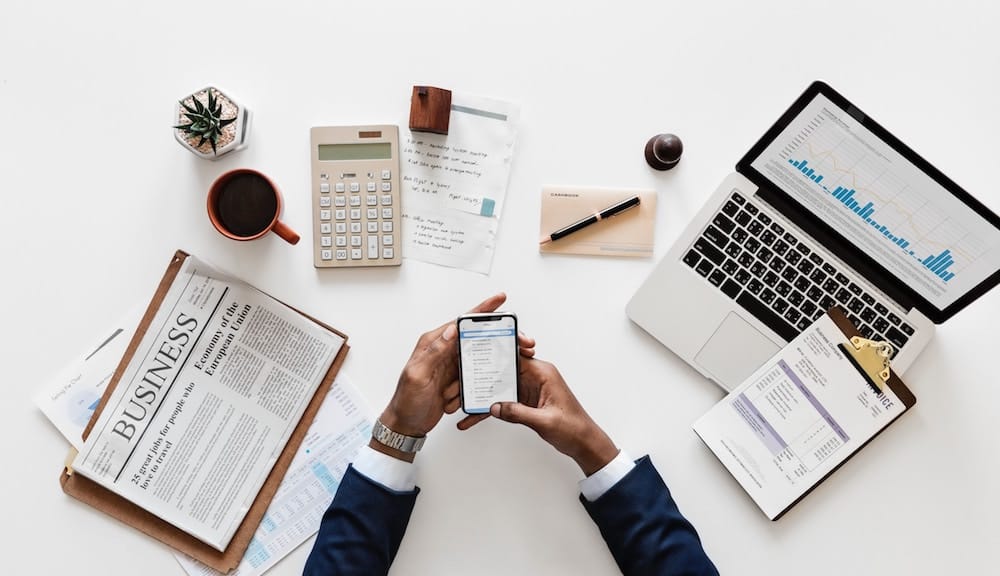 Cut down the cost: one of the reasons why you should harness web hosting service is to cut down the cost. Web hosting service usually employee's professionals who will deal with any problem related to websites and all you have to do is to pay for the service you get.
Today's date the internet market is very much dependent on smartphones which were unlikely earlier. This particular situation gives rise to the demand of optimizing websites across some browsers used through various platforms on a smartphone. For example, Android has Google Chrome as the staple Browser with hundreds of multiple screen size; on the other hand, Apple has Safari as their default browser which again runs in different methods. These variations across platforms websites and screen sizes have forced websites to fit a perfect view. Web hosting service optimizes the sites for different devices and browsers. This ensures prospective buyers can accept your website on various devices like laptops, Smartphones, and PC without lag through a smooth user interface. Excellent web hosting services often include this Optimization in their package.
It ensures got ideal products and services are propagated worldwide using expert laid out web networking. In this way, your products and services will not only circulate in your area but also worldwide.
Using an excellent web hosting service like OVH hosting is an indispensable job for online business owners for creating an extensive database.
Offers necessary backup tools and provisions: in many instances, your server can crash, and that can only prove to be a disaster. On the other hand, if a website is appropriately hosted you are far away from losing everything as a great website will often include periodic backup service. In this way, you are out from the risk of losing weight and data on the unlike occasion of a server crash. Routine backups also ensure that you access every data if you have lost them, a process way reliable than owning a personal system.
The best website hosting services there on the market will offer an email account. An email account is by far one of the most essential ridiculous that of online business both from the view of professionalism and customer reachability. Using an email account, you can interact with your customers at a personal level. This will help you improve your business through customer interactions and surveys that can be promoted through email.
Helps your links to stay alive. A dead link can be untrustworthy. Also, it invites unnecessary bonus rates and least conversions, these all at the end leads to loss. Using a good web host, all these impacts are minimized. All these are possible because a part of your web hosting package comes with a function to keep an eye on the links and update them continuously. In this way, your links stay alive and active.
These points as mentioned earlier are few remarkable benefits that a web hosting service provides and all of these are done here at OVH hosting. There are a host of other services that one can achieve by availing the service from an authentic provider.
Indeed website hosting in today's day is an indispensable requirement for any business, willing to drive online. Finding the best website hosting can be challenging, and having research before buying any package is suggested.
Few Things To Consider Before Approaching Any Web Hosting Service
Before you dive into what are the factors that you should be thinking before contacting any web hosting services, let you know that what are the drawbacks and what could be the possible results if you approach any wrong web hosting services.
An unjust web hosting service can be detrimental to your website. It can degrade the ranking of a site on the web making it an accessible.
You can end up wasting a lot of money without getting the right results.
You will ultimately end up losing your authority on the web.
Now it's time for few points that you should consider before choosing your web host provider.
Don't be mesmerized by the brand name. This is something which more and more people do and end up losing valuable resource and time. This is especially prominent in web hosting industry. Maybe or may not be there right or wrong but the primary factor here that affects is the type of your business versus their solution to a particular website hosting services provider.
Ensure your website service provider provides regular backup. This is by far one of the most critical factors that prevent you from the consequences of losing the entire database upon website crash.
Considering these factors, one can get the best benefits.