Last Updated on December 11, 2019
One amazing thing about short haircuts for ladies is that they provide a lot of benefits compared to the other hairstyles. Notably, low maintenance and easy to style are two main aspects that make short hairstyles a go for-option for most ladies.
We browsed through thousands of short hairstyles for women and handpicked the top haircuts for career women and bust fashionistas like you. These short haircuts are ideal for ladies of all ages and offer easy styling routine. Besides, they are-low budget since they don't need a lot of maintenance or regular trips to the salon for touch-ups.
1. Short Bob and Signature Curls
Haircuts look differently, appearing in many forms as diverse as face shapes available. When it comes to this style, for instance, the hair is straightened and given some lift at the base, and then accent curls are incorporated along the front side.
2. Pretty In Pink
Short hair looks great with natural color, but it is even more fascinating when you incorporate in the mix a shade that not natural. Opt for a bubble-gum pink for a style that is unique, and that creates a true statement.
3. Angled Cut
Short and choppy manes are even made to look more interesting with an asymmetrical style. Whether you are planning to rock a more edgy persona or you need to enhance fullness and dimension to your lifeless manes, this is an incredibly short haircut to try this year.
4. Perfect Pixie
Short haircuts for straight hair are very popular among women with fine hair. Short hair tends to be free compared to longer hair, a feature that gives them an impression of fullness.
5. Color Boost
A short haircut can also really show off your new shade. Lowlights and highlights all appear beautiful with a choppy and layered cut in a short length.
6. Shaded and Messy
A choppy, jagged haircut looks even more fun when you apply color perfectly to it. Experiment with some caramel and blonde hue in the front to frame and brighten your face. Leave the hair at the back darker to get an impression of fullness and some drama.
7. Feeling Blue
Haircuts for straight hair don't have to adhere to any hairstyling rules. For this haircut, a brilliant aqua color is combined with a short messy cut, incorporating a funky undercut. It is a classic haircut for daring ladies.
8. Deep and Dramatic Bangs
Bangs are a great addition to any haircut, but you should be careful when you use them on your hairstyle as they can either break it or make it. For short hairstyles, you want to incorporate the front fringe to make your cut appear gorgeous.
Start by parting your hair into the front, sweeping, and angled bangs. Create spikes at the back of your hair and then add some hue all over your hair for an edgy and modern look.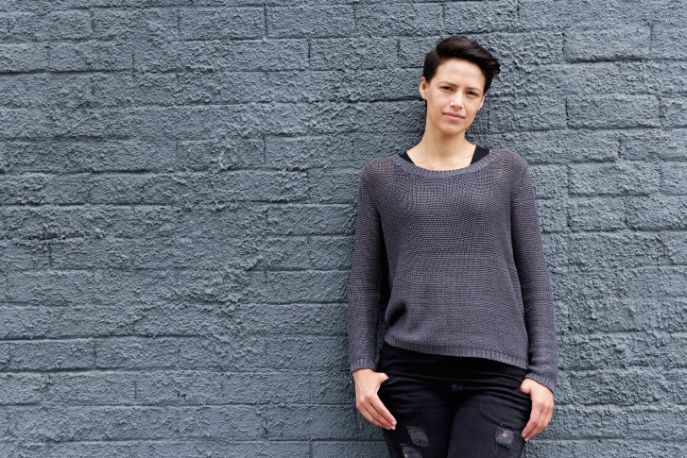 9. Sleek A-Line Cut
A-line haircuts are quite popular among women. This trend is not new in the salon. It is a great hairstyle if you want to give your lifeless hair somebody and the cut also offers a more serious persona for ladies.
But, the straighter your cut is, the more stylish and relevant it gets. Get rid of the flyaway by the use of flat iron that does an excellent job of taming the texture of your hair.
10. Simple Beauty
Short hairstyles for ladies with straight hair are so diverse in style that it becomes challenging to settle on one particular haircut. Make it straightforward and unique by commencing with something simple. This hairstyle incorporates light layers, a subtle angle, and plenty of fullness.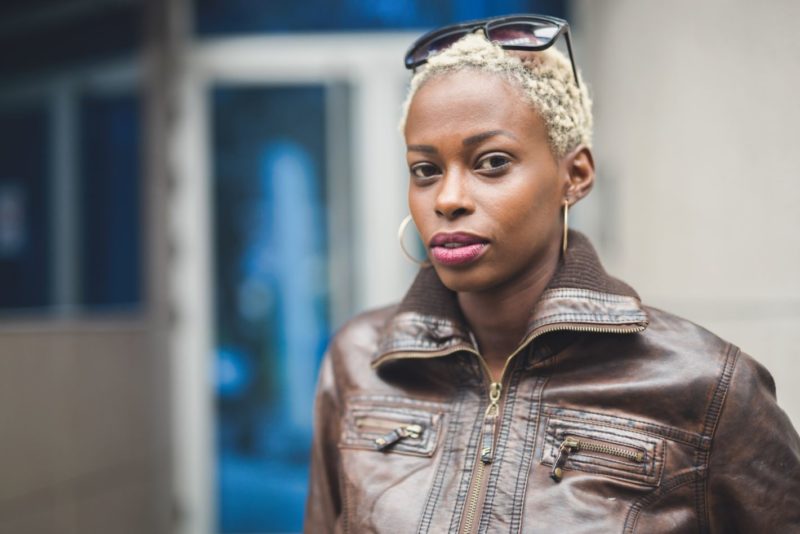 11. Short Beach Waves
Perhaps you have seen or even tried wearing long, flowing beach waves. But what if you don't have long hair and you want to rock beach waves? Remember, a certain length of your hair is needed to rock this kind of haircut.
The best thing is that you can rock beach waves even with shorter hair. So, if you never know this, it is the right time to ditch the short haircuts you have been wearing and try beach waves. Experiment with various styling products, and you will finally achieve the right width of the waves that are ideal for you.