Last Updated on March 8, 2022
A revamped home can make day-to-day living easier and more enjoyable. It's a pleasure to return to a transformed place at the end of the day, one that is fresh and up to date.
Home renovations can also add value to your property and make them more desirable to buyers. Some improvements cost a pretty penny, but there are plenty of things you can do to transform your home on a small budget:
1. Have a Good Clear-out
The cheapest thing you can do to give your home a new look is to carry out a thorough decluttering. When you've been living somewhere for a while, stuff accumulates in every corner, and life can become disorganized.
Start in one room and go through every drawer and cupboard, making sure that anything that you can donate to a charity shop or throw away is bagged up. The more cupboard space you create, the easier it will be to put things away neatly.
Then look at the surfaces and clear them, keeping only a select few items that add style to your room. Think about re-arranging the furniture and swapping items between rooms to make the most of the things you decide to keep.
A place can look very different without the need to spend a single penny.
2. Re-paint the Walls with Emulsion Paint
A room can look completely refreshed with a new lick of paint. Emulsion is one of the cheapest paints available, and a 5-liter pot goes a long way.
The range of colors available in the shops is huge; you can choose from pastel tones to vivid shades, so you let your imagination go wild.
It is possible to paint over patterned wallpaper and plain plastered walls, as long as the surface is sound. Fill and sand any imperfections carefully, so the finished result isn't disappointing – thorough preparation will make all the difference.
Choose lighter shades if you want to create a feeling of space and dark colors for a cozy look.
3. Add a Gallery Wall in Your Living Room
To give a living room or hallway an updated feel, create a picture wall that will make an immediate impact. Choose a wall that has plenty of space and paint it a plain matt color.
Collect together photos and pictures that mean something special to you and lay them out on the floor. This eclectic style looks best if the sizes are all different from one another, so trial how the pieces should be grouped before you start fixing them to the wall.
You can choose whether the frames all match in style or whether they clash and if the pictures have a theme such as a color or subject. Once you are happy with your compilation, then mount them on the wall.
Keep the furniture around the gallery to a minimum, so it has the most visual impact.
4. Add an Island with Wheels to Your Kitchen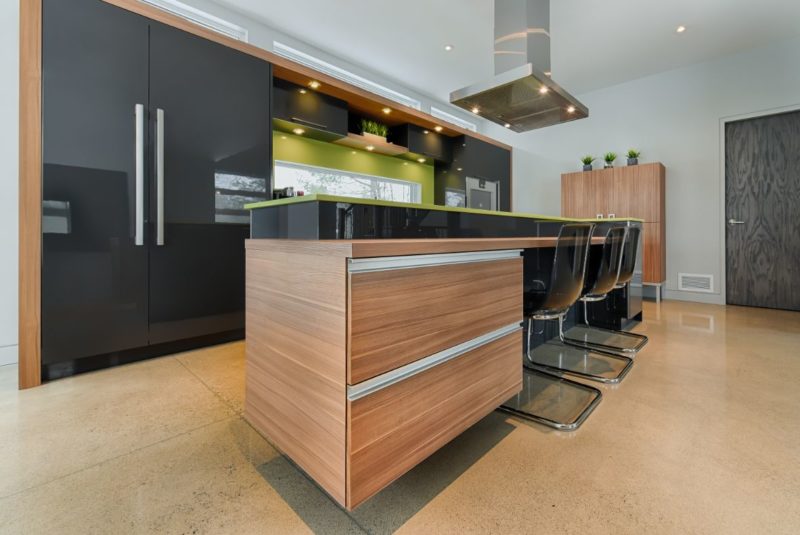 Give yourself more counter-top space by adding an island to your kitchen. Islands are available in a variety of widths and lengths, so almost every size of the kitchen could accommodate one.
Purchase a stool or two to create a compact seating area that's the ideal place to enjoy a quick cup of coffee or breakfast. Islands can be painted in a contrasting color, or they can be left in a natural wooden hue depending on the impact you want to make.
Choose an island with wheels so you can move it around the room when needed. It's a low-cost but flexible piece of furniture that can alter the way you use your kitchen.
5. Use IKEA Furniture to Create a Unique Home Office
Work in your dream home office by putting together a desk that's unique to you. Keep the cost low and the style high by using IKEA furniture with a twist.
Place a shelf between 2 Billy Bookcases, for example, so you can have a desk as wide as you need with plenty of shelving space at either end. Join an IKEA cube storage unit with a chest of drawers and keep all your files and paperwork in one place.
Fix kitchen utensil racks to the walls to keep pencils, pens, and paperclips tidy – the hacks are endless and very inventive.
6. Transform a Bedroom With Soft Furnishings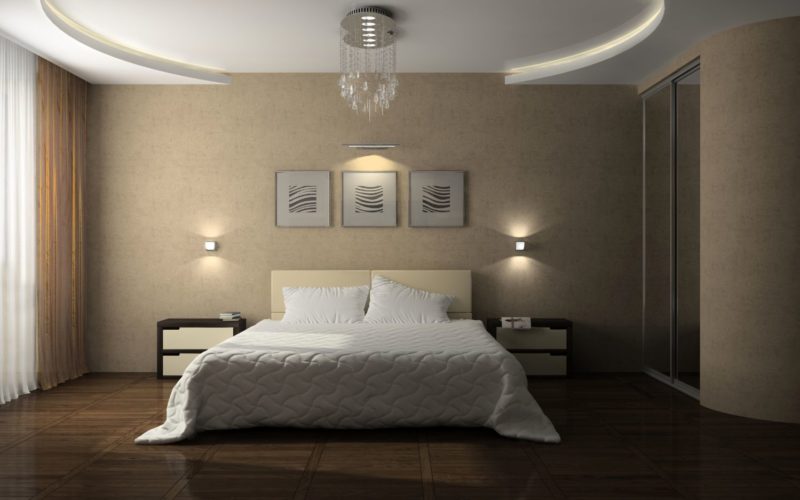 If DIY isn't your thing, you can change the way your bedroom looks by merely changing the soft furnishings. Fresh bedding, a new lamp shade, and a combination of textured cushions will lift space in an instant.
Choose multiple items in one color scheme to tie everything together. If the budget allows, new curtains will add to the look.
7. Revamp Your Dining Room Chairs
If your dining room is looking a little dated, you can drag it into the here-and-now by renovating the chairs around the table. Wooden chairs can be rubbed down and either painted or varnished in a matt finish to make them look fresh and new.
Recover each seat with upholstery fabric in a cheerful pattern full of color. All you need is a staple gun, and the dining chairs can be easily transformed.
Using the same fabric, make a runner that goes down the center of the table and add a couple of large candles to give the room a designer look.
8. Call the Carpet Fitters In
Carpets give a space a cozy and warm feel, and they don't have to cost the earth. For lower traffic areas, such as bedrooms and TV rooms, a hard-wearing carpet isn't necessary so you can opt for the budget range.
For a few hundred dollars, a room can be transformed in just a few hours.
Carpets are sumptuous underfoot, so they add a luxurious feel, and they can cut down on noise too.
9. Create a Feature Wall and Add a New Rug
This bargain tweak works in a lounge, dining room, bedroom, and even a hallway. Wallpaper one of the walls or alcoves with a striking pattern to make a statement.
Select a rug that picks out one of the vivid colors to complete the look. The smaller the rug you choose, the less it will cost, so check your measurements carefully.
Ensure that the remaining furniture blends well with the new additions, and you can have a modern, stylish room with just a few hour's work.
10. Knock Two Rooms Into One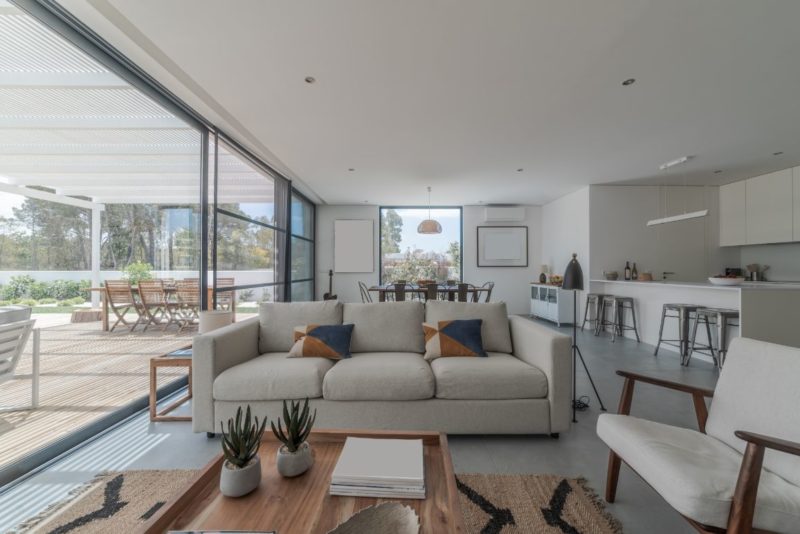 Knocking down a wall can make a living space more usable. If the wall isn't load-bearing, the work involved could cost a lot less than you imagine.
Employ a builder to make sure the job is done safely. Living rooms can double in size or a kitchen-diner become the heart of the home when a dividing wall comes down.
Things to consider include how the floor will be affected – you might need to replace a large area – and how much re-decorating might be involved.
With careful thought, this ambitious home improvement could add value to your place without costing a fortune.
Conclusion
Take time to upgrade your property on a small budget so you can fall in love with your home again. A deep clean and de-clutter will cost you nothing at all, and a change of color scheme could modernize a space for under $100.
Some renovations take more elbow grease than cash, and others simply require some canny shopping. Be inspired and see how you can revamp your place this weekend.