Last Updated on March 8, 2022
In 2008, Wired magazine published an article entitled 'The Only Five Kitchen Tools You Really Need'. The article declared that 99% of kitchen jobs could be accomplished with only a knife, a chopping board, a pot, a thermometer and a cheese grater.
This may be true. However, with the vast array of innovative cooking products out there, why limit yourself to the old school way of doing things? Why not get experimenting and have some fun in the kitchen!
1. Flare Pan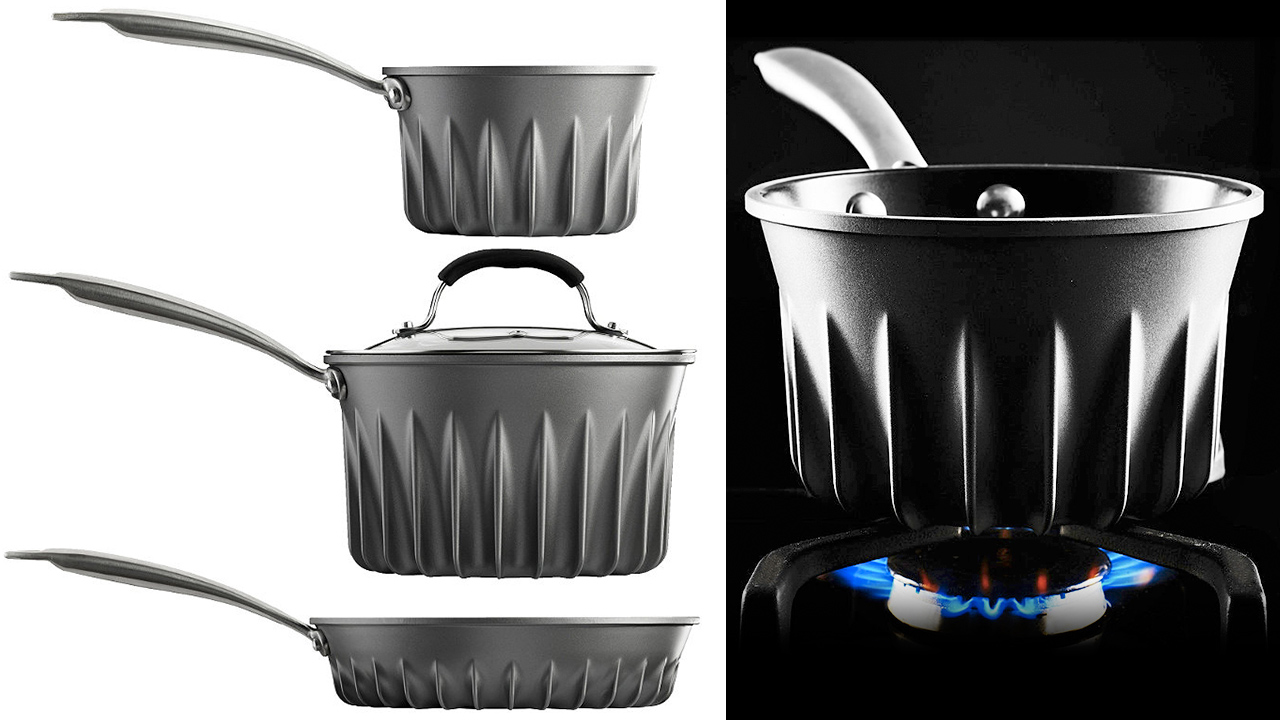 Developed by a rocket scientist, the Flare pan can speed up cooking times by 44% thanks to the Fin-X technology. The little 'fins' on the side of the pan assist in quick and even heat distribution across the base and sides of the pan and the aluminium and stainless steel design is oven safe up to 400°F.
2. Laser Engraved Rolling Pin
Everyone loves traditional cookies, but you can now turn your own baked goods into something special with a laser engraved rolling pin from Valek Rolling Pins. These laser artists can engrave any design into a 16.5" beech pin, so that you can then roll out custom pastries.
3. Hamilton Beach Dual Breakfast Sandwich Maker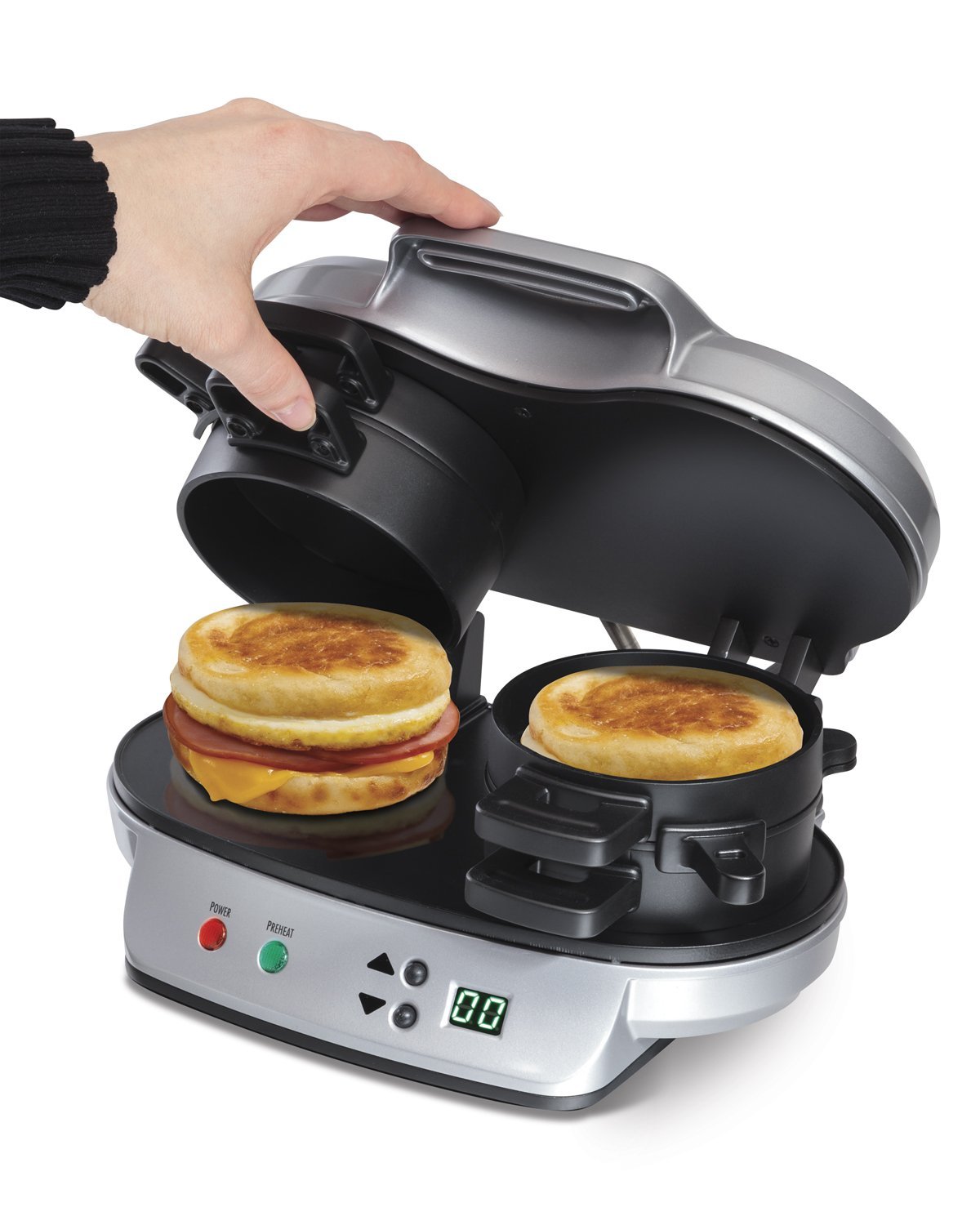 The original 5 minute sandwich maker was all about making your morning routine easier. The Dual Sandwich Maker just upped the ante. Using fresh ingredients of your choice, the device can produce 2 hot breakfast sandwiches in just 5 minutes, whilst you finish getting ready for work.
4. Deglon Stainless Steel Finger Guard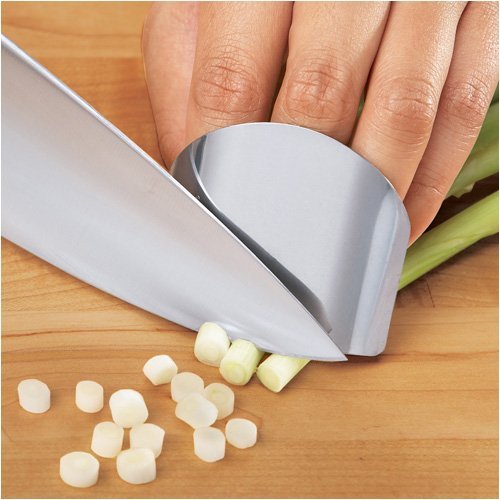 We all have a secret horror of cutting our finger while dicing and slicing, which is where the Deglon Stainless Steel Finger Guard can offer some peace of mind. You slip the guard onto your middle finger, just like a ring, and the shield holds the food in place whilst protecting your delicate digits.
5. iBlock Tablet Holding Chopping Board
Anyone who has ever tried to cook using a recipe on a tablet will understand the difficulty involved. Introducing the iBlock. These handmade chopping blocks, complete with a slot to hold your tablet in place, are available in a variety of wood and grain options.
6. Ratio Coffee Maker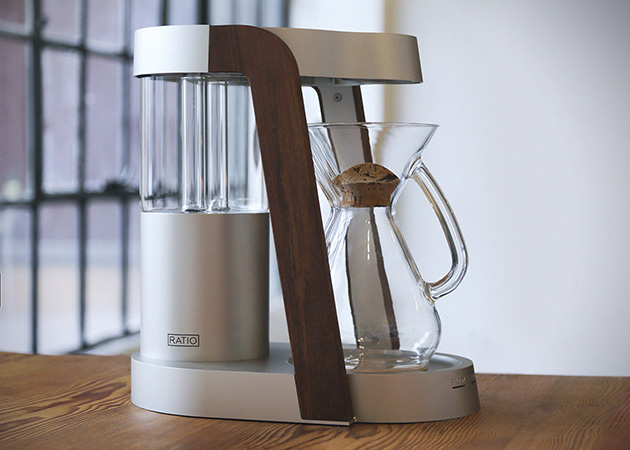 Sometimes, simple is the best way. Ratio is a handmade coffee machine designed to brew a superior pot of coffee without having to program a dozen different settings. Just add water to the tank and the Ratio will automatically adjust to the appropriate brewing time. The innovative showerhead design ensures the coffee beans are evenly saturated and the simple white lights let you know when the coffee will be done.
7. Enviro Cool V-Tex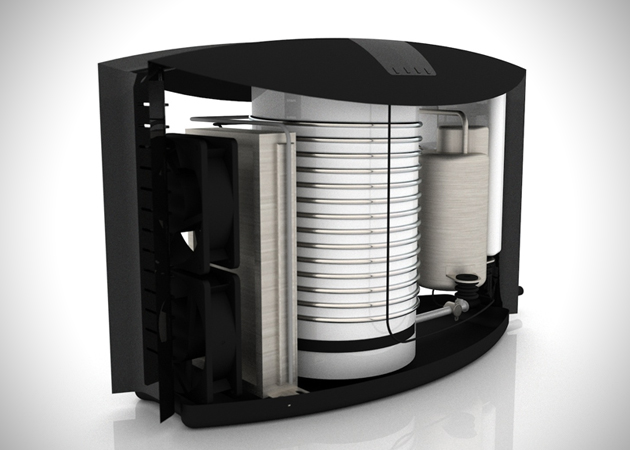 When it comes to kitchen products, there is innovative, technical and then there is just plain awesome. This product falls into the latter. Using new technology, this product cools beer to 5° Celsius in just 45 seconds. It's that simple. Still in its final stages of development, the finished product should be able to cool drinks packaged in both bottles and cans.
8. Deglon Metal Knife Set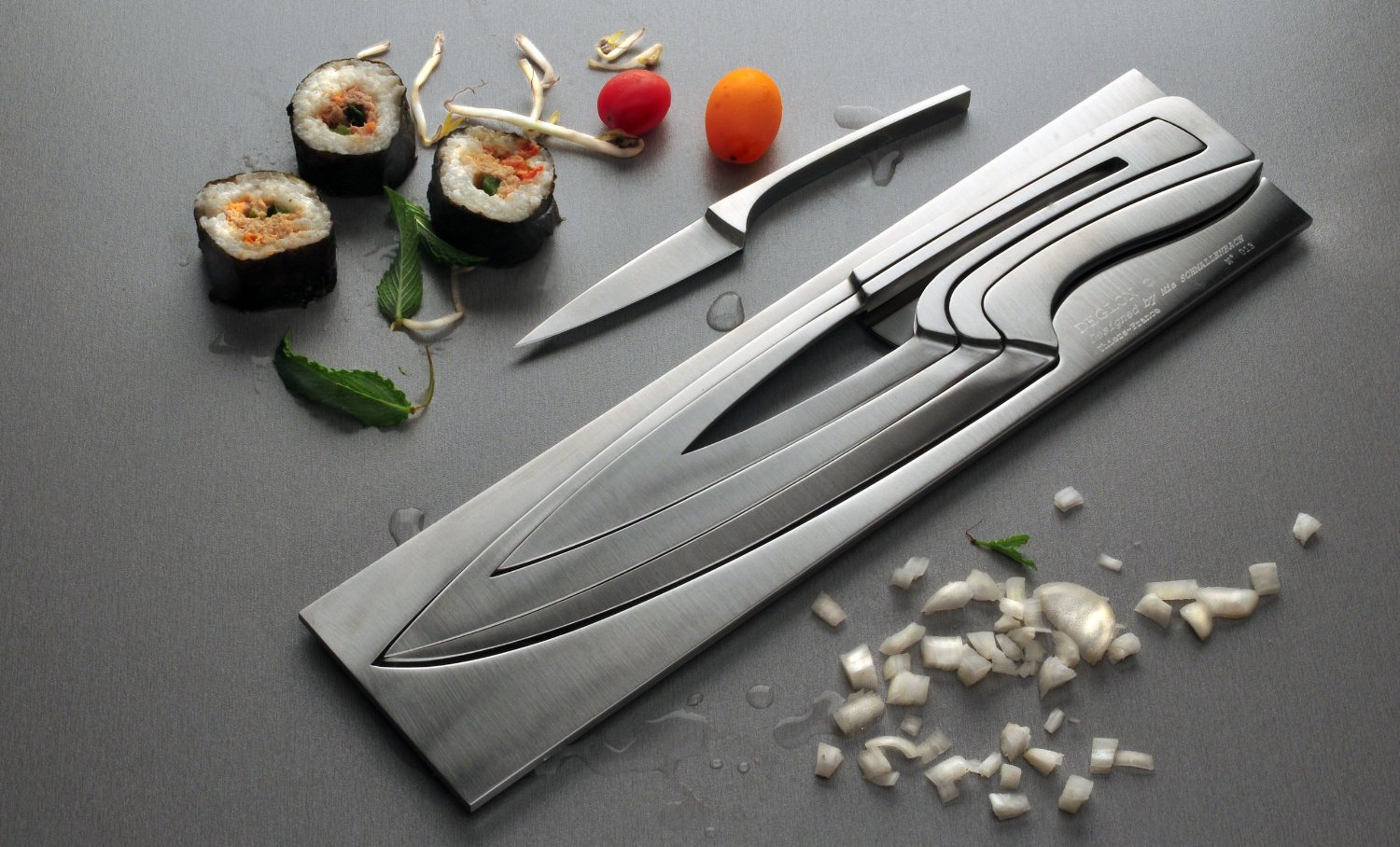 The multi-award winning Deglon Metal Knife Set is a masterpiece of both form and function. Manufactured from high quality stainless steel, each knife appears to be nested within a larger one, creating the appearance of a nest of knives. The set comes complete with a utility knife, a chef knife a slicer and a paring knife, and each knife is easily removed from the block.
9. Sushezi Sushi Made Easy
Have you ever tried to make homemade sushi? It's fiddly, messy and the end results are disappointing. Enter Sushezi. Their slogan is "Perfect sushi made easy" and they're right. Using simple instructions and a 3 step process you can easily create restaurant quality sushi at home.
10. Jaws Knife Sharpener
Knives are only as good as they are sharp, so everyone needs a knife sharpener. That being the case, why not get one modelled on a Great White Shark? Slide your knife in through the sharks' mouth and draw out a sharper cutting blade. The sharpener is fitted with anti-slip material, making it a safe, efficient (and fun!) kitchen tool.
11. Chef 'n' Panini Spatula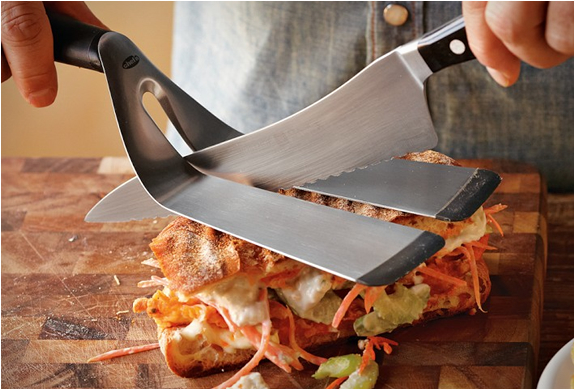 Panini is delicious, but can be fiddly to get off the grill and cut in half without burning yourself. The Chef 'n' Panini Spatula is simple, yet brilliant. The spatula lifts the panini off the grill and can then be used to hold the panini in place while you slice through the split in the middle of the spatula.
12. Automatic Mini Donut Factory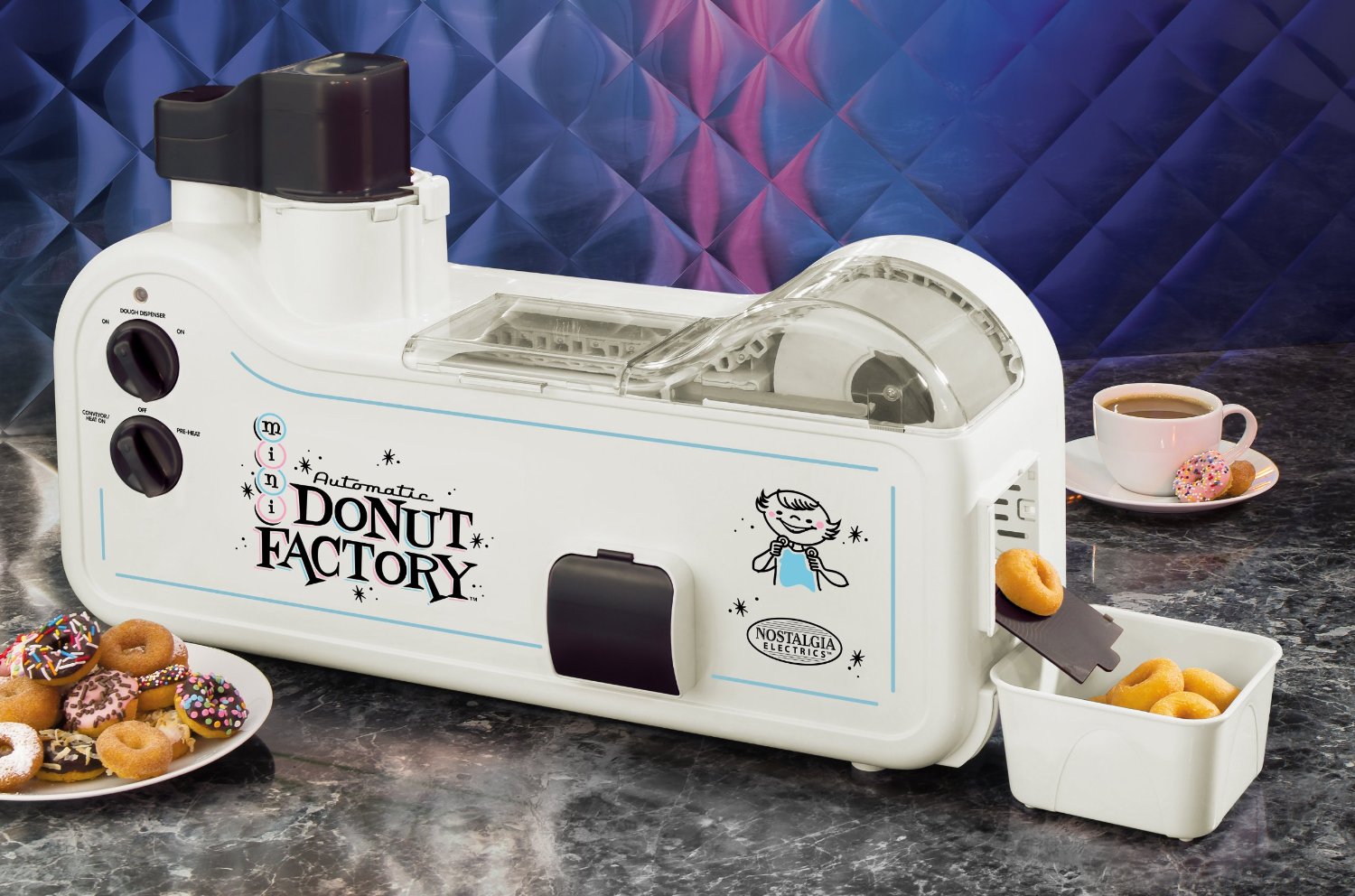 A device that you can run on your kitchen counter, the Automatic Mini Donut Factory can produce 30 donuts in 90 seconds…you just pour in the batter. The device takes care of the rest, presenting you with perfectly formed donuts.
13. Scrap Trap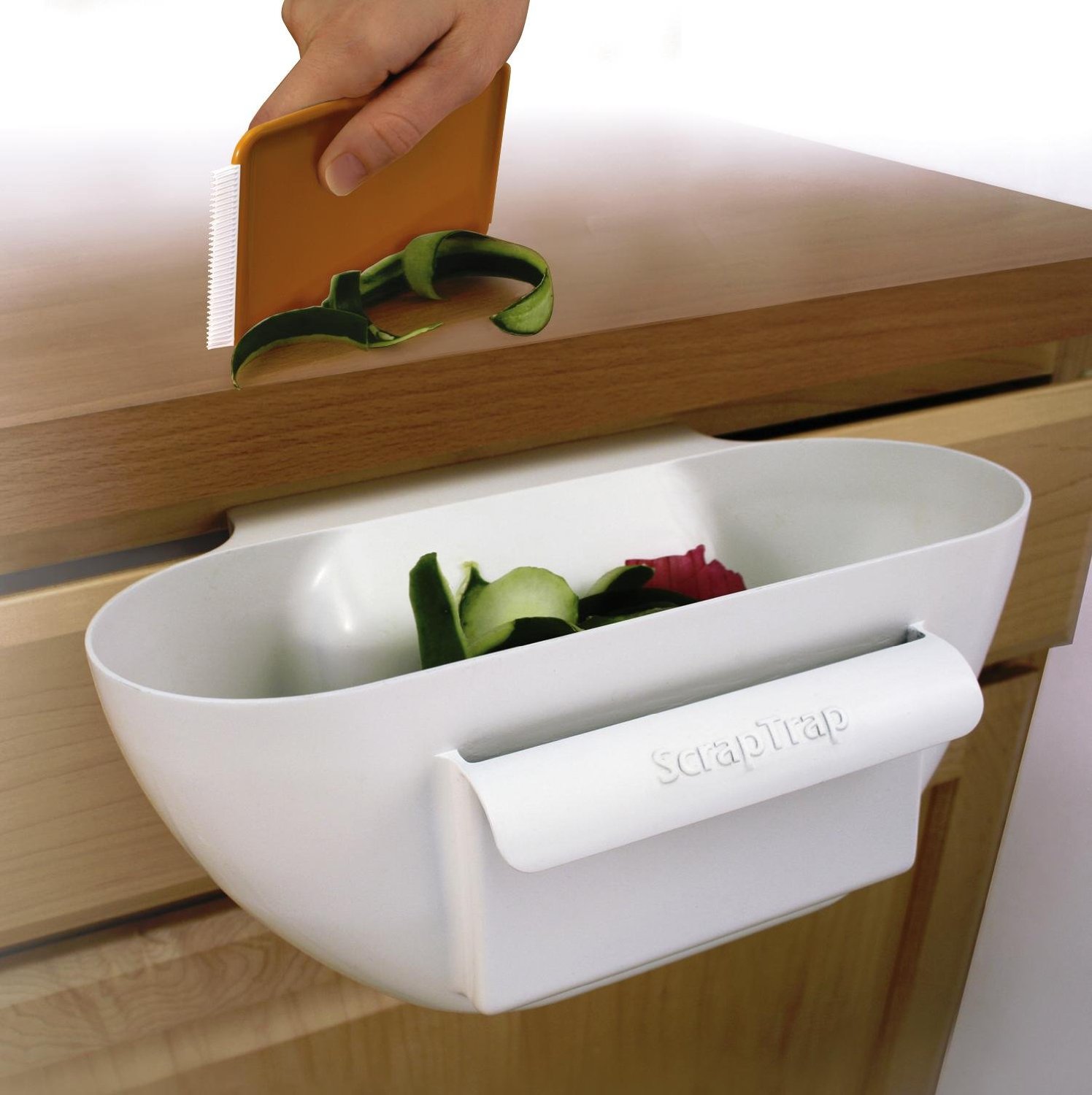 The Scrap Trap is another of those brilliant little devices that is simple, yet makes life a little bit easier. Clipping onto any drawer or door, the Scrap Trap catches anything that gets wiped off the bench with the brush scraper. The end result is scraps in the bin, not on your floor.
14. One Click Instant Butter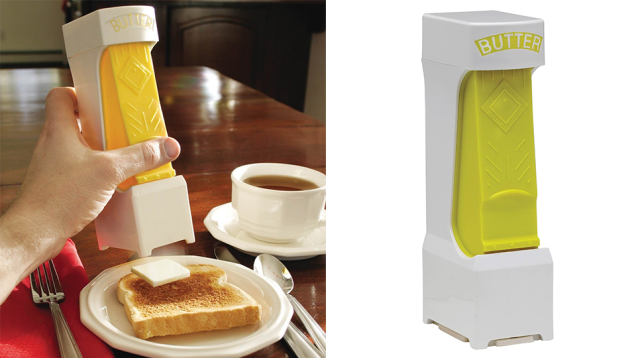 Slicing butter is pretty simple, but it's also a messy task. Load the One Click Instant Butter Slicer with a full stick of butter, click the butter and off comes a perfect slice of butter. This little device can be stored in the fridge, pre-loaded with butter, and the food grade plastic and stainless steel materials mean it is dishwasher safe.
15. Cliff The Climber Tea Infuser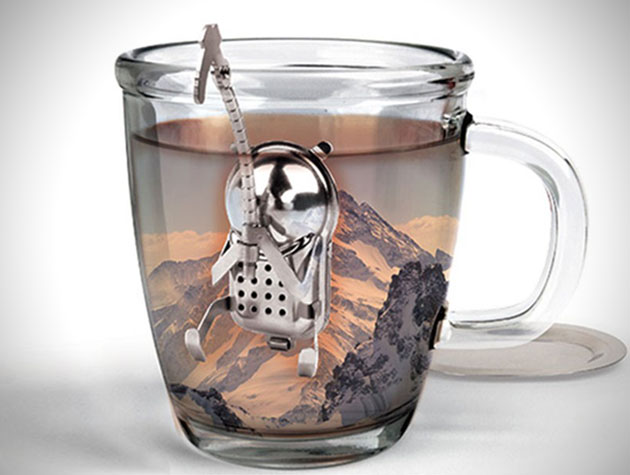 Just because you're drinking tea, doesn't mean your tea strainer needs to be boring. Cliff the Climber is a tea infuser shaped like a mountain climber and designed to perch on the edge of your teacup. Once your tea is sufficiently infused, just lift up the infuser and place it on the included drip tray.