Last Updated on January 25, 2022
We all love Halloween. Not just because it's a festive event, but also due to the fact that we can experiment with our creativity to create different décors that can scare the hell out of our guests and neighbors. Unlike in the past when Halloween was all about prominent TV characters and brands, today you'll see people making every possible effort to avoid mainstream Halloween themes and traditional décor ideas to add the element of exclusiveness to their homes.
Especially, the trend of realistic dinosaur costumes and dinosaur theme decor has gained momentum in recent years. These life-like dinosaur models are a foolproof way to make your home the center of attraction.
Below you will find some of the reasons why you should follow a realistic dinosaur theme to make this Halloween really special. Also, we'll see some practical ideas through which you can make use of realistic dinosaur costumes to make your home stand out of the crowd this Halloween season:
They're Scarier than You Think!
With more and more dinosaur movies showing, people are becoming more interested in dinosaur theme parks and special dinosaur-themed event décors that can help them experience real Jurassic adventure. From baby dinosaur puppets to fierce dragon dinosaurs and iconic T-Rex dinos, you can find them all online. There are many online brands that deal in custom dino figurines that can blink eyes, open mouth, roar and move their heads.
Halloween is certainly the best time you can use these dinos to plan a real-life jungle-themed décor for your home. As these models are crafted from high-end material detailed to perfection, they offer a life-like experience to the visitors.
They're Trendy
People love movies based on gigantic characters be it Godzilla, Kingkong or dinosaurs from Jurassic Park. This is certainly the biggest reason why a lot of people opt for the Jurassic theme instead of sticking to the outmoded witches and ghost crafts.
It's easier to decorate home with these realistic dinosaurs than any other thing as they're available ready-made and all you need to do is to simply place them at your required locations. Also, they're so realistic and true to life that you can enjoy every moment spent with them.
You Can Mix Other Themes
The best thing about these realistic dinosaur costumes is that you can mix this theme with numerous other themes to create a unique personalized theme of your own. For instance, you can easily incorporate a jungle theme with your realistic dinosaurs.
In fact, you can also involve other bigger animals too like Rodan, Mothra or Anguirus to create one dazzling theme. The possibilities are endless and it entirely depends on you how you put your creative skills into play to amaze your visitors.
They're Reusable
While you may have to pay some good money to buy realistic dinosaurs at the start, you can use these pieces multiple times with due care and maintenance. In fact, you can use them every year with different themes to create one exclusive theme of your own.
Just make sure to purchase these models from a reliable vendor who can guarantee some really good stuff at the best possible prices. Since this is going to be a long-term investment, make sure you go through different available options online to select the right products for yourself.
Time Saving
Creating your own DIY stuff may sound like a great idea, but generally, you end up paying an exorbitant amount on things you could have easily bought online at lower costs. It takes a great deal of time, energy and money to opt for the DIY route. The good news is, you can easily save a lot of money by investing in these realistic dinosaurs that are reusable too.
They're Perfect for Commercial and Personal Use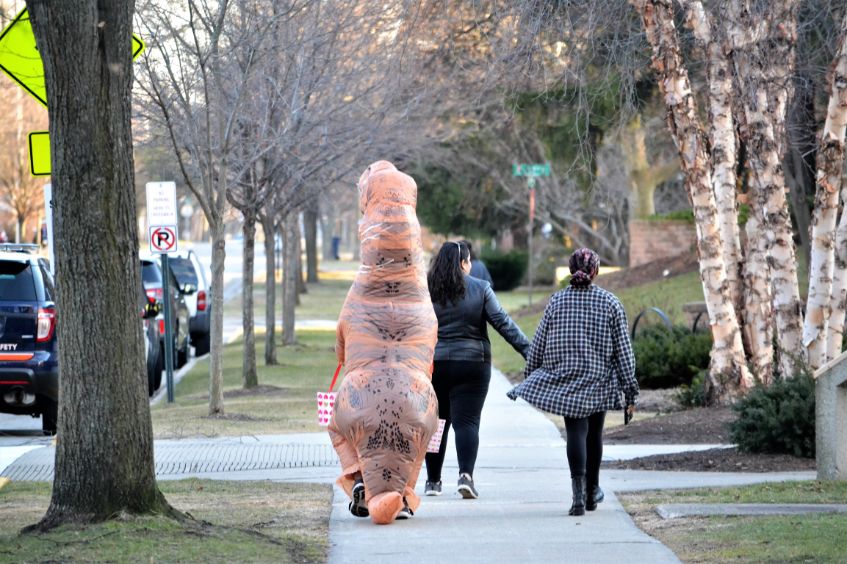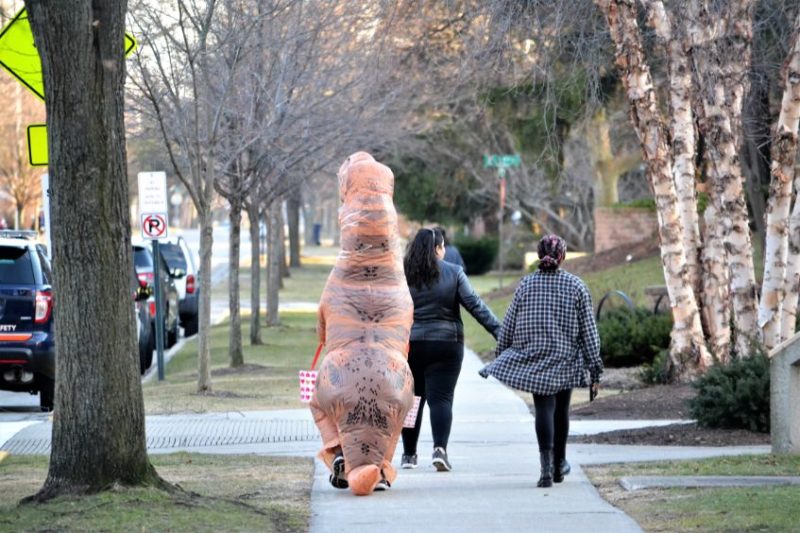 Whether you own a school or a theme park or just want to sizzle up the Halloween décor of your own home, these realistic dinosaur costumes make a perfect fit. They are available in a huge range of styles, types, and sizes. Also, they include custom features like sound and movement that can add a more realistic touch to your Halloween décor.
How to Use Realistic Dinosaur Costumes for Halloween
Simply, create a basic jungle theme all around. You can also make realistic mountains by using Styrofoam sheets. Also, wear your favorite realistic dinosaur costumes wherever you feel appropriate.
Throw a special dino theme party and request your guests to come in dino costumes to enjoy to the fullest. Don't forget to pair your theme with some amazing specialized dino-theme snacks.
There you have it. With Halloween approaching fast, now is the time you should plan an exclusive dinosaur themed party for your friends. These dinos are life-like, ferocious and are definite props to scare the hell out of your visitors.