Last Updated on January 24, 2023
Instagram enjoys over 1 billion users every month, with a steady increase in the number of new users over the past few years. Statistics also suggest that every year, the number of video users on Instagram grows by 80%.
Indeed, Instagram enjoys a prestigious ranking as one of the leading social media platforms that offer high-quality and original video content. 
However, one of the most distressing concerns among Instagram account holders is how difficult it is to download and save videos from the platform. In most cases, users have to contend with saving a single photo or simply taking a screenshot of the video.
But like most social media users, you want to download, view, and save videos on Instagram, either to reshare among your friends or to archive them for future reference. 
So, how do you go about that? Read on to learn more. 
How to Download Instagram Videos on Your PC
One of the best things about downloading Instagram videos on your PC is that it comes with a lot of flexibility. You can either choose to do it manually or leverage an online video download resource. 
We shall briefly review both.
How to Manually Download Instagram Videos on PC
This process involves inspecting the source code of the video that you intend to download, and then extracting the video download link. 
Here's how:
Open the Instagram video that you wish to download.

Right-click on the video.

Select

Inspect element

, which might also appear as

View page source

, depending on the browser that you're using.

Open the

Find

option by pressing Ctrl + F keys. As soon as it opens, type ".mp4" in it.

The search will take you to a section of code.

Now,

cop

y

the link that ends with ".mp4", which usually appears next to the

src=.

Paste the link in a new tab, and your video should start playing automatically.

From the new tab, you can now save the video by right-clicking and selecting

Save video as

to complete the download process.
How To Download Instagram Videos Using an Online Resource
There are hundreds of online resources that you can use to download and save videos from Instagram on your PC. However, most Instagram users prefer the company's free online video downloader, known as DownloadVideosFrom.
Instagram's DownloadVideosFrom boasts an intuitive interface, making it remarkably beginner-friendly. It also comes with a host of other impressive features that give you more control of the video download process. 
To use this tool:
Open the Instagram video that you wish to download.

Copy the video URL.

Open DownloadVideosFrom, then paste the video URL in the text field.

Click on

Download MP4

to convert the video from Instagram to an MP4 format and then download it.
How to Download Instagram Videos on Android
Just like downloading Instagram videos on your PC, you can download videos on your Android device by using the site's web-based DownloadVideosFrom or any other free video download apps out there. In this section, we shall review the process using one of the top-recommended apps, Video Downloader for Instagram. 
You'll start by downloading this app from Google Play Store. Head on to Google Play Store from your Android device and enter a random but relevant search phrase, such as "Instagram video download apps." Our Video Downloader for Instagram should appear among the top-rated apps. 
After downloading it, follow these steps:
Sign in to your Instagram account and navigate to the video that you wish to download. 

Tap on your chosen video and open it.

Open a menu on the video post. To do that, check the upper-right corner of your video post and click on the three vertical dots that appear there. 

Copy the link of your selected video. You can do that by tapping on

Copy Link

that appears on the menu options.

The Video Downloader for Instagram will automatically download the video and save it on your phone's gallery.
All the videos that you download using this app will be stored in a new album that's automatically generated, known as "InstaDownload."
It's also important to remember that Instagram videos download automatically when you view them. You'll just need to know where those videos are saved. This option is perfect if you only want to download a portion of the clip. 
To go about it, you'll simply need to watch the Instagram video that you wish to download and then view it from your device. To access the video on your Android, open the phone's File Manager and head to Android > data > com.instagram.android > cache > videos. 
All the videos you download from Instagram will have a .clean extension, which you can change to .mp4 to convert the clips to an audio format. 
NOTE: All the videos downloaded using this method are saved as cache. Therefore, you may accidentally delete them if you clear the cache. To preserve the videos, always move them to a different storage location.
How to Download Instagram Videos on iPhone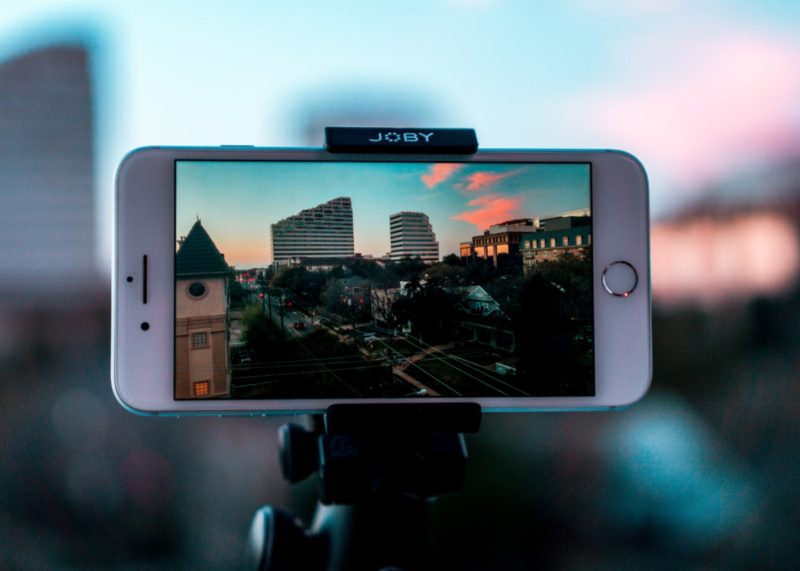 The best way to download Instagram videos on your iPhone is to use an app. We'll show you how to go about the process using a top recommended app – IGSave.
Download the app from the app store.

Sign in to your Instagram account and locate the Instagram video that you want to download.

Select the video and tap on it. IGSave will display several options. You can proceed to download your video by clicking

save to gallery

.

The video is automatically stored in your phone's camera roll.
Best Apps for Downloading Videos from Instagram
Like we already mentioned, there are numerous applications that you can use to download videos from Instagram. Most of these apps are free to use, and you'll only need to download them from the App Store or Google Play Store. 
Even better, certain apps can be used online, without necessarily requiring you to download and install them.
Some of the best Instagram video downloading apps include:
Available on: Android, iOS, and Web
To use the app, you'll need an IFTTT account as well as an Instagram and Dropbox account.
Available on: Web
Also known as Instadown, the app works by processing your Instagram video URL. Besides Instagram, you can also use Dredown to download videos from Facebook, YouTube, Twitch, Vimeo, etc.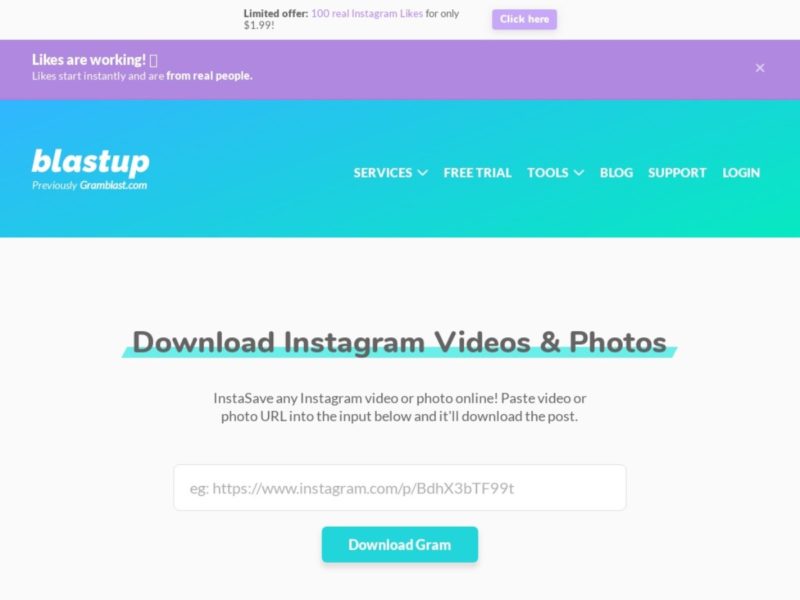 Available on: Web
Known for its remarkably high download speed.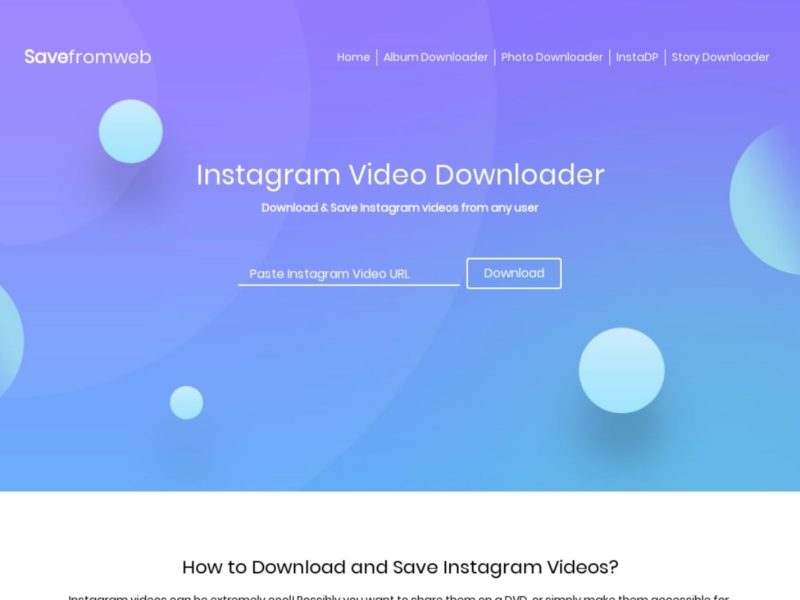 Its best selling point is that you can download videos as well as photos, stories, and profile pictures from Instagram.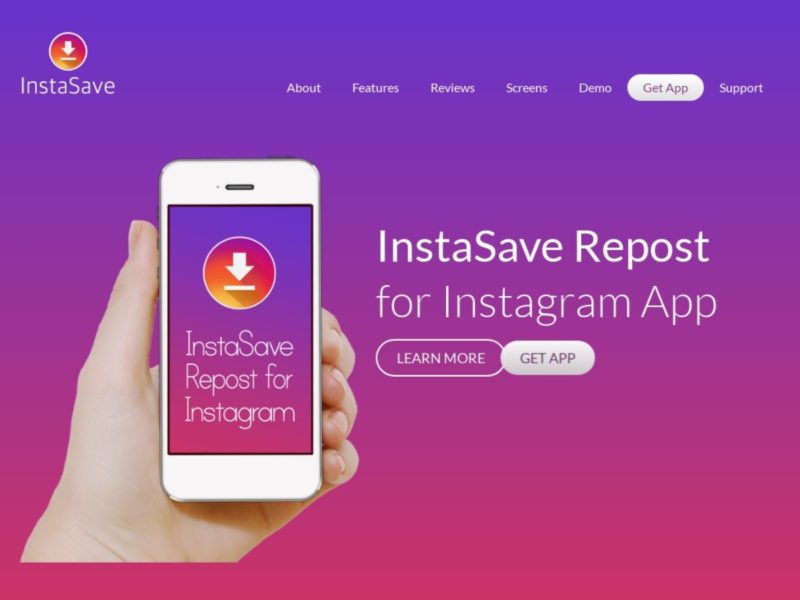 Available on: Android and iPhone
Great for downloading both videos and photos.
Wrap Up
While there are several ways to download and save videos from Instagram, remember that it's illegal to alter or lay claim to any downloaded Instagram video. Not only will that cause your Instagram account to be suspended, but the original video owner might file a copyright infringement lawsuit against you.
Downloads are only meant for personal use. To re-post or share Instagram videos, always ensure you credit the video owner or creator.