Last Updated on July 21, 2021
In 2003, Dr. Kamran Khan returned to Toronto after completing specialized training for infectious diseases and public health in New York. Not long after that, the SARS virus overwhelmed the city. 
The physical and mental exhaustion drove him to start the scientific research program, BioDiaspora, with the aim of using data patterns to predict future outbreaks. In 2014, the company was renamed to BlueDot. 
Just days into January, 2020, the World Health Organization (WHO) and the US Centers for Disease Control and Prevention (CDC) notified the public of reported flu-like symptoms from Wuhan, China. Both agencies gave the warning in January 6 – BlueDot gave their customers a similar head's-up in December 31. 
How did BlueDot forecast the COVID-19 pandemic as early as 2019? 
The answer is predictive analytics.
What is predictive analytics?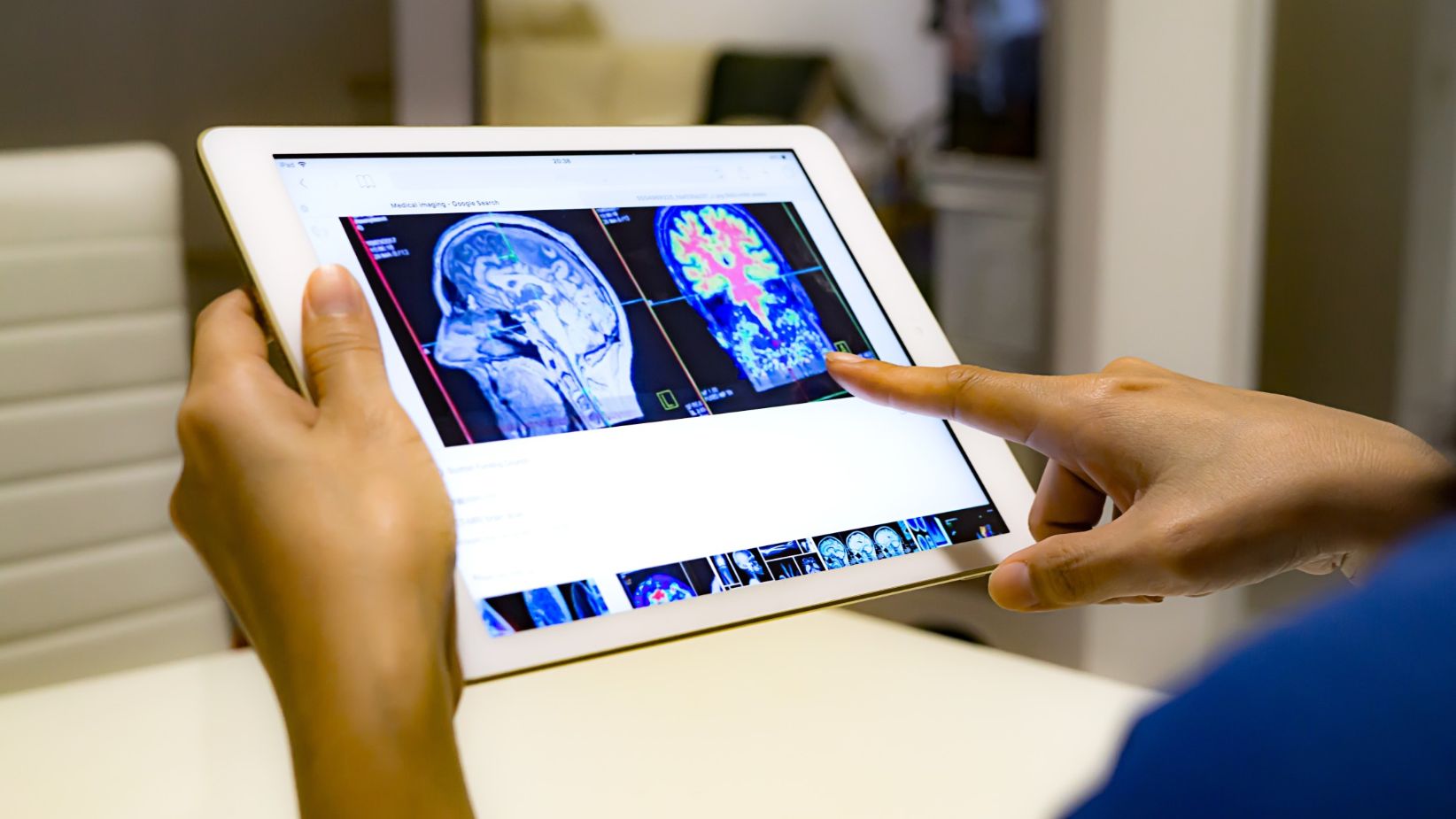 In essence, predictive analytics is a branch of analytics that uses historical data with techniques such as machine learning, data mining, and statistical modeling to find risks and opportunities.  
It is used in many industries, including but not limited to: banking and finance, retail, manufacturing, governments, utilities, and healthcare. In marketing for instance, predictive analytics can tell businesses which products are popular and in which demographic. In manufacturing, it helps companies scrutinize suspicious warranty claims and save on costs.
Positive impacts of predictive analytics in healthcare
Predictive analytics in healthcare has been a game-changer, especially during the 2020 pandemic. Data gathered before and during the fight against COVID-19 has been invaluable in: understanding how the virus spreads, predicting the surge in cases and mortality rates, calculating the demand for medical equipment and services, as well as determining periods for containment.
You can apply predictive analytics to improve any problem areas in healthcare, from streamlining operations to predicting no-show patients. 
A good number of hospitals, such as NorthShore University, use predictive analytics to determine which patients need to be admitted for further observation, and who can be sent home. In this case, analytics serves as the 'go-to' of doctors and nurses so they can be guided accordingly before making serious decisions.
Predictive analytics can also be applied to provide continuous education through newsletters, blog posts, and SMS. Through data gathered from Google searches and social media posts, marketing teams from local health sectors will know what medical topics their communities care about and offer appropriate and timely information. 
It's all about striking a balance between taking advantage of new technologies and boosting patient care. With analytics, healthcare professionals can make smarter decisions when it matters most.
Problems with predictive analytics in healthcare
While predictive analytics can transform the healthcare industry for the better, it's not without issues.
Digital Disruption. Technology has definitely changed the way we lived. We can now shop, watch movies, attend classes, chat, do business, and even work online. These changes happened so quickly that even doctors are expected to deliver similar services. 
While telehealth is becoming more popular, particularly in advanced cities, many rural places around the world still lack basic healthcare and rely on traditional means to cater to patients. 
Privacy Issues. Perhaps one of the biggest problems in data and analytics is privacy. With everything being moved into cloud storage and servers, how safe are patient's records? What happens during a data breach? If plenty of healthcare workers (from physicians, nurses, to surgeons and health insurers) can gain access to a patient's medical history, is it still protected? 
These, and many other questions, need to be addressed before considering predictive analytics.
Lack of Regulation. Although predictive analytics isn't very new, there are still no clear regulations for its use (or misuse) even in more developed countries. Governments and the healthcare industry must work together so that the right protocols are set in place. One must always leave a margin for error. When all is said and done, who is accountable when computers give a biased result?
Moral Hazard. According to Deloitte Insights, humans have a tendency to take more risks if they know they have a safety net. For example: doctors may make riskier decisions if they feel that they can rely on a computer's assessment rather than their own, because the blame is transferred onto the machine. New skills, peer discussions, and clear documentation are needed so that doctors and caregivers can find the best possible treatment options. 
Will predictive analytics change medicine?
Predictive analytics alone isn't enough. 
Remember that software and machines are all made by people. Hence, they're predisposed to the same limitations and biases (i.e. cultural biases). You're going to need experts to sift through what's valuable and override algorithm bias. After all, a forecast is only as good as the information entered into its system.
There's no doubt that predictive analytics will change medicine. However, it's just the beginning. It can predict the occurrence of sepsis for instance, but not necessarily detect the condition. It can serve as a guide for predicting high mortality, but it can't consider a patient's goals and wishes.
Physicians should see technology as a tool to assist them in making better decisions, especially under pressure. When it comes to understanding which numbers matter and why, a full-scale custom software development company like Fayrix can help. 
Within the last 12 years, Fayrix has successfully led more than 250 projects in various countries. They have worked with all kinds of sectors, from startups to municipalities, to improve systems using their deep expertise in BI and Big Data services. 
A few of their healthcare-related projects includes the use of AI and ML in an X-ray reader (Binomix), a telehealth platform (Pocket doctor), a cardiac excitation detector (Biosense Webster), and more. 
Visit Fayrix today and see how they can help you apply predictive analytics in your healthcare project.