If you're a student, it could help you pay your student loans or your room and board. If you're an aspiring entrepreneur, $1,000 is a decent amount of seed money. And if you're a stay-at-home mum, you'll never worry about indulging your kids with the latest toys, clothing, and other gifts that money can buy.
But making $1,000 per month isn't as easy as it sounds. If you're used to walking the paths of least resistance, you may never even cross the $100 mark. So, how do you go about it?
First, you should identify a niche. Preferably, one that you're both passionate about, as well as knowledgeable and experienced in. Secondly, you must be able to provide real services within your area of specialty.
Next, you must get people to pay for your services and ensure you keep them hooked. This is very important, as your success will largely depend on the number of repeat clients. And lastly, you'll need to commit yourself to the work. Whether you're eyeing $1,000 per month in your regular job or as a side hustle, you'll need to dedicate a great deal of your time to it.
The following is a rundown of some of the top ideas that you can implement to earn up to $1,000 a month.
1. Freelance Writing
This is arguably the most popular way to make an extra $1000 per month. And the opportunities are limitless, ranging from article writing to academic writing, creative writing, and technical writing, to mention but a few.
Websites to get started: Upwork (https://www.upwork.com/), Guru (http://www.guru.com/), and Fiverr (https://www.fiverr.com/)
2. Audio Transcription
Transcribing audios is as easy as listening to a recording and converting it into a word document. Absolutely no creativity or research required here.
Websites to get started: Rev (https://www.rev.com/freelancers)
3. Web Development
In this digital era, every business wishes to have an online presence. You can cash in on the high demand by developing websites for such companies.
How to get started: If you already have experience in website development, you can physically pitch companies in your locale.
4. Graphic Design
This opportunity is for artists that enjoy making graphic design assets like logos, icons, and illustrations.
Websites to get started: Upwork (https://www.upwork.com/), 99designs (https://99designs.com/designers), and Fiverr (https://www.fiverr.com/)
5. Join a Curated Template Program
Put your aesthetic sensibilities to use as a website builder template designer. Sign up to a Curated Template Program, like the one offered by Zyro.
Once you're approved, use the easy to use website builder tools to create templates, and receive commissions for each approved design.
6. Babysitting or Nannying
If you're passionate about kids, this is your opportunity to explore your passion as you also make some real money.
Websites to get started: Care.com (https://www.care.com/)
7. Blogging
Starting a blog only requires identifying a relevant niche, choosing a suitable platform, and then posting content on your blog consistently.
Websites to get started: WordPress (http://www.wordpress.org/)
NB: WordPress is a how-to website, not necessarily a site where you can earn directly from blogging.
8. Renting Out Your Home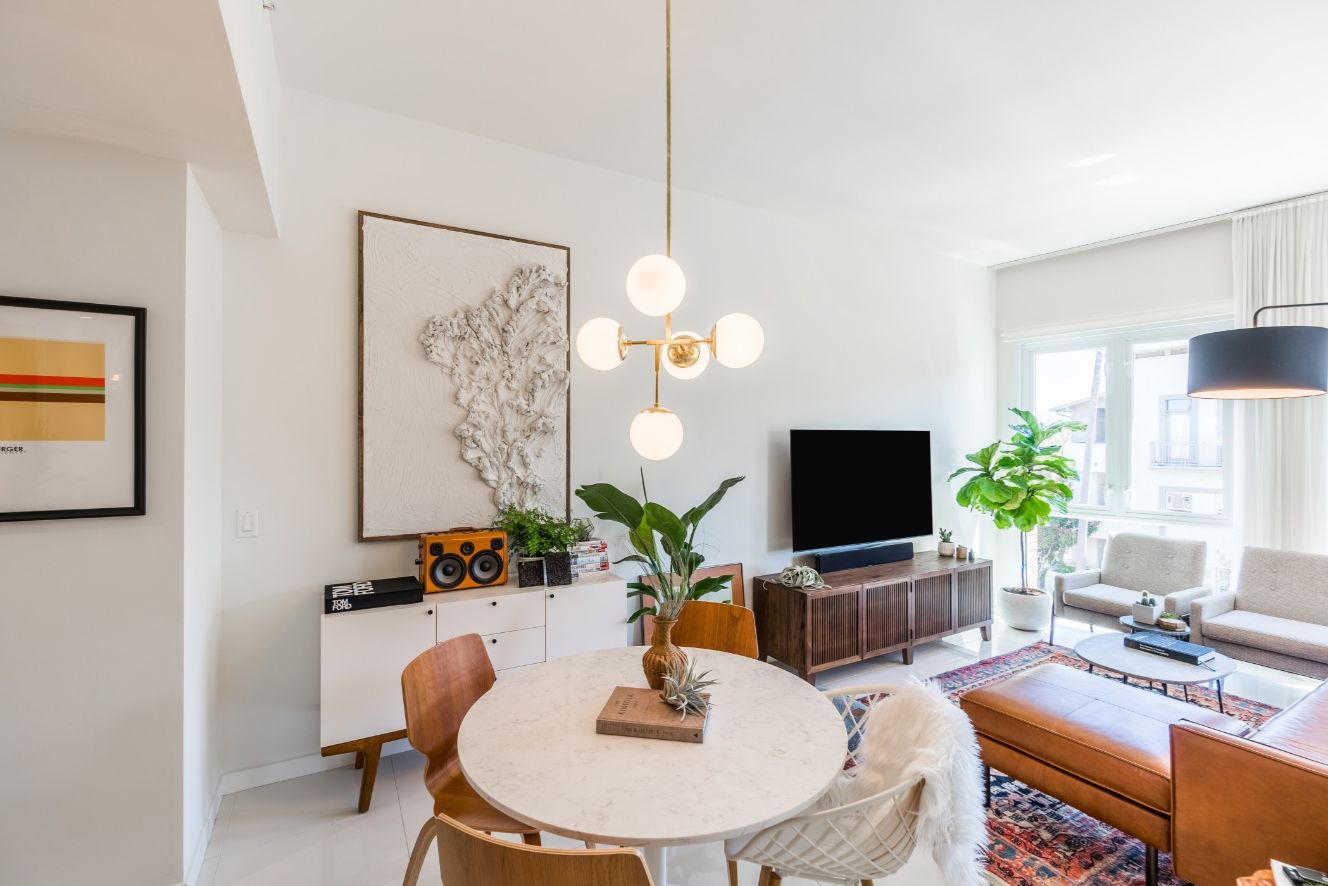 There are always people traveling to your city and looking for affordable places to stay. Why not fill that gap by renting out your home for accommodation?
Websites to get started: AirBnB (https://www.airbnb.com and HomeAway (https://www.homeaway.com/)
9. Starting an E-Commerce Site
An e-commerce site simply connects producers/manufacturers with consumers through an online marketplace. You may not reach the scale of Amazon, eBay, or Alibaba, but you'll definitely make some decent cash every month.
How to get started: Design a website and connect with reputable suppliers. Then, leverage the numerous digital marketing techniques, such as Search Engine Optimization (SEO) and Social Media Marketing (SMM) to grow your brand.
10. Affiliate Marketing
In affiliate marketing, you don't need a real audience to buy your products or services. Instead, you refer your audience to ecommerce sites and gain some commission when they check out those sites and make a purchase.
Websites to get started: ClickBank (https://www.clickbank.com/), CJ.com (http://www.cj.com/), and Rakuten LinkShare (https://rakutenmarketing.com/affiliate)
11. Creating an Online Course
You can also harness your skills, talents, or experience to create an online course.
Websites to get started: Udemy (https://www.udemy.com/),Teachable (https://teachable.com/), and Kajabi (https://newkajabi.com/)
NB: These websites only help you to build your course. After creating the course, you'll need to market them yourself.
12. Selling Your Old Stuff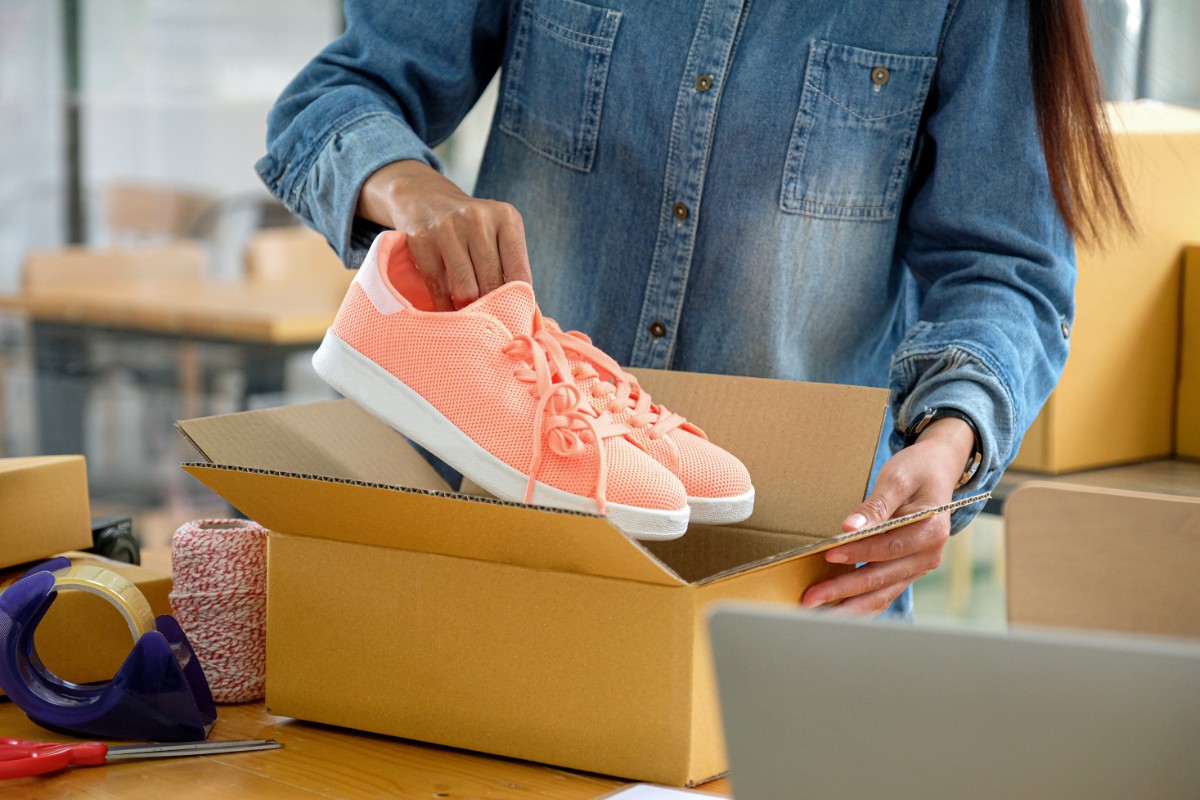 Check out your garage, closet, or attic for items that you no longer use but can sell.
How to get started: You can consider car boot sales or online platforms like Etsy (https://www.etsy.com/)
13. Retail Arbitrage
In retail arbitrage, you shop for items from big e-commerce stores like Amazon or eBay and then resell them online for a profit.
How to get started: You may either need an e-commerce website or use your social media platform for marketing purposes.
14. Fixing & Flipping Cars
With a background on cars and some decent investment, you can buy old cars, repair or revamp them, and resell them for a profit.
How to get started: Look out for the "for sale" stickers on cars within your locale and reach out to the owners.
15. Virtual Assistance
Virtual assistance basically involves completing assignments for busy professionals.
How to get started: Pitch yourself to renowned corporate gurus or multinational companies.
16. Doing Yardwork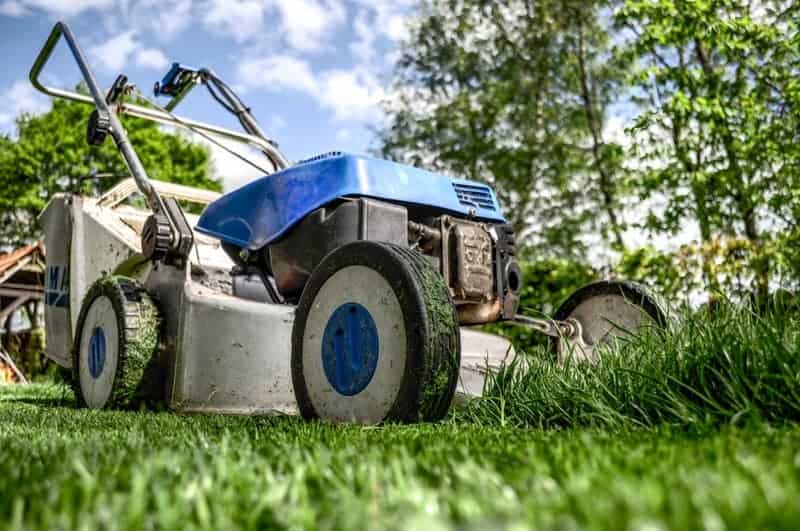 Many homeowners are either too busy to work on their yards or just don't find activities like lawn mowing and trash picking fanciful. And that's an income opportunity right there.
How to get started: Do a door-to-door or word-of-mouth marketing within your neighborhood.
17. Cleaning Houses
Just like doing yard work, cleaning houses is an income opportunity that requires low investment, but the returns can be astronomical.
How to get started: Market your cleaning services in your neighborhood by word of mouth.
18. Doing Home Repairs
Examples of common home projects include plumbing, electrical, or appliance repairs. Just ensure you have some background experience on the repair job.
How to get started: Word-of-mouth marketing will work just fine.
19. Taking Surveys
Here, you get paid for answering survey questions or testing products.
Websites to get started: Swagbucks (www.swagbucks.com), American Consumer Opinion (www.acop.com), and Survey Junkie (www.surveyjunkie.com)
20. Market Research
In market research, you're paid by companies seeking your opinion regarding their products. As opposed to surveys, market research requires you to work as part of a focus group.
How to get started: Pitch yourself to companies within your location.
21. Mystery Shopping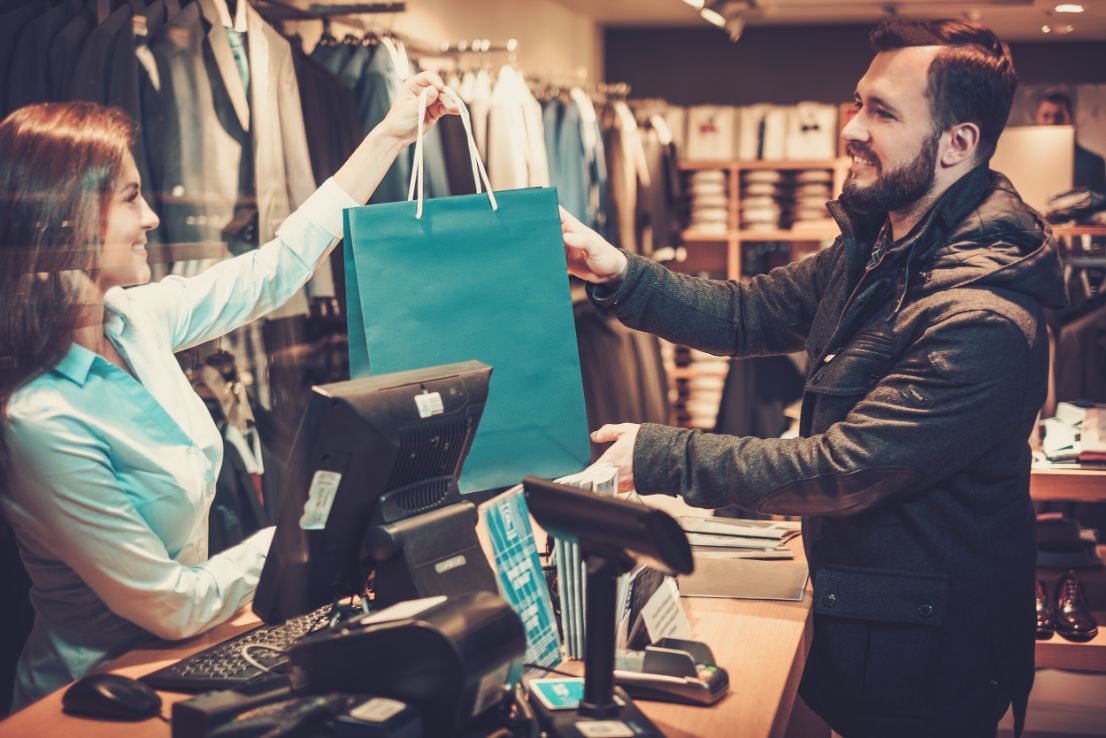 You can earn $1000 a month pretending to be an actual customer, but only collecting feedback for a company with regard to customer experience.
Websites to get started: Confero (www.conferoinc.com), Second To None (www.second-to-none.com), and Secret Shopper (www.secretshopper.com)
22. Application and Website Testing
You can also make $1000 a month testing the user experience of a newly-released app or a recently-launched website.
Websites to get started: Test.io (https://test.io/), UserFeel (www.userfeel.com), and WhatUsersDo (whatusersdo.com)
23. Answering Questions and Solving Problems
This income opportunity involves answering topical or academic questions and earning from it.
Websites to get started: Askables (www.askable.com), FixYa (www.fixya.com), and Weegy (www.weegy.com)
24. Tutoring
You can become a tutor either online or offline. You only need to identify a subject that you're good at teaching.
Websites to get started: Aim For A Tutoring (www.aim4a.com), Purdue University OWL (owl.purdue.edu), and Tutorhub (tutorhub.com)
25. Flipping Domains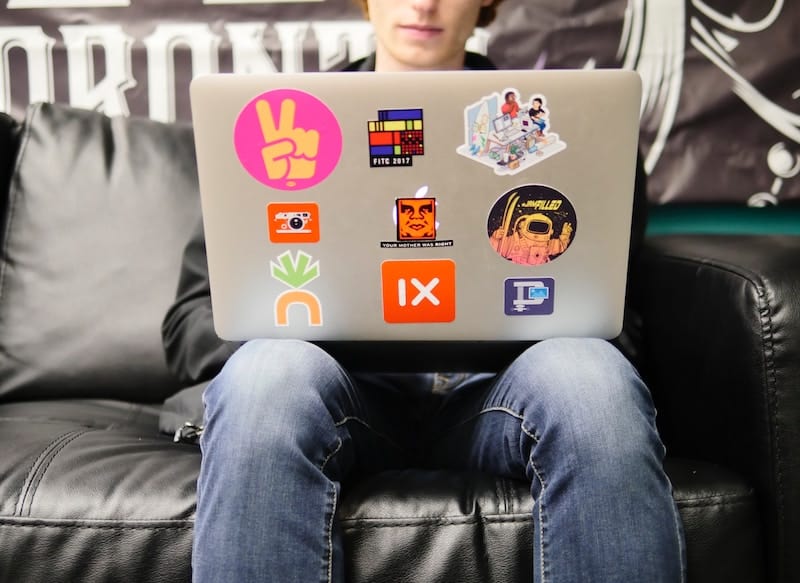 Flipping domains involves buying and selling expired domains.
Websites to get started: Expired Domains (www.expireddomains.net), GoDaddy (www.godaddy.com), and Fresh Drop (www.freshdrop.com)
26. Teaching a Foreign Language/Translation
You can convert your proficiency in a language into a cash-minting opportunity.
Websites to get started: iTalki (www.italki.com)
27. Becoming a Consultant
Here's another area where you can leverage your expertise or experience to earn up to $1000 per month. Some popular niches you can consider becoming a consultant in are SEO, travel, sex & relationship, wedding, interior design, personal security, and personal finance.
How to get started: You'll need to market your services both online and offline.
28. Starting a Donation Campaign
Have a website that offers free services, then incorporate a donation button encouraging your customers to donate to the cause.
How to get started: You'll need a website and then identify a service that you wish to offer for "free."
29. Reading and Reviewing Emails
There are plenty of companies ready to pay you just for reading or reviewing emails.
Websites to get started: DonkeyMails (www.donkeymails.com), Get Paid 5 Times (getpaid5times.wordpress.com), and InboxDollars (www.inboxdollars.com)
30. Bookkeeping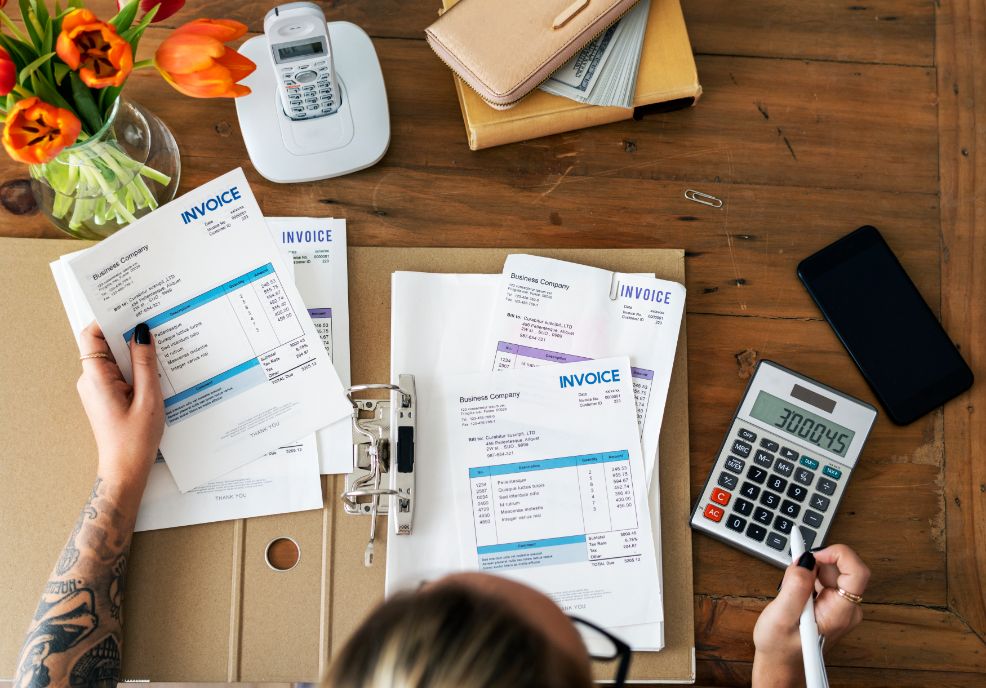 With some background on basic accounting and bookkeeping principles, you can easily make $1000 a month.
Websites to get started: Quickbooks (https://quickbooks.intuit.com/), Wave (https://www.waveapps.com/) and Xero (https://www.xero.com/us/)
31. Selling eBooks
This is another excellent opportunity to explore your passion and talent for writing, as you also earn from it.
Websites to get started: Amazon Kindle (https://www.amazon.com/Kindle-eBooks/b?ie=UTF8&node=154606011)
32. Pet Sitting
Pet sitting is all about taking care of people's pets while they're away (and of course, making some decent cash out of it). The bulk of the assignment includes feeding the pets as well as keeping them physically and mentally stimulated.
How to get started: You can market your services locally by word of mouth or use websites like Rover (www.rover.com) to win clients.
33. Officiating Local Recreational Sports
Consider the number of sports and tournaments that take place in your region every week. Now, imagine how much you could make officiating those tournaments.
How to get started: Connect with local sports leagues and event organizers.
34. Selling Handmade Goods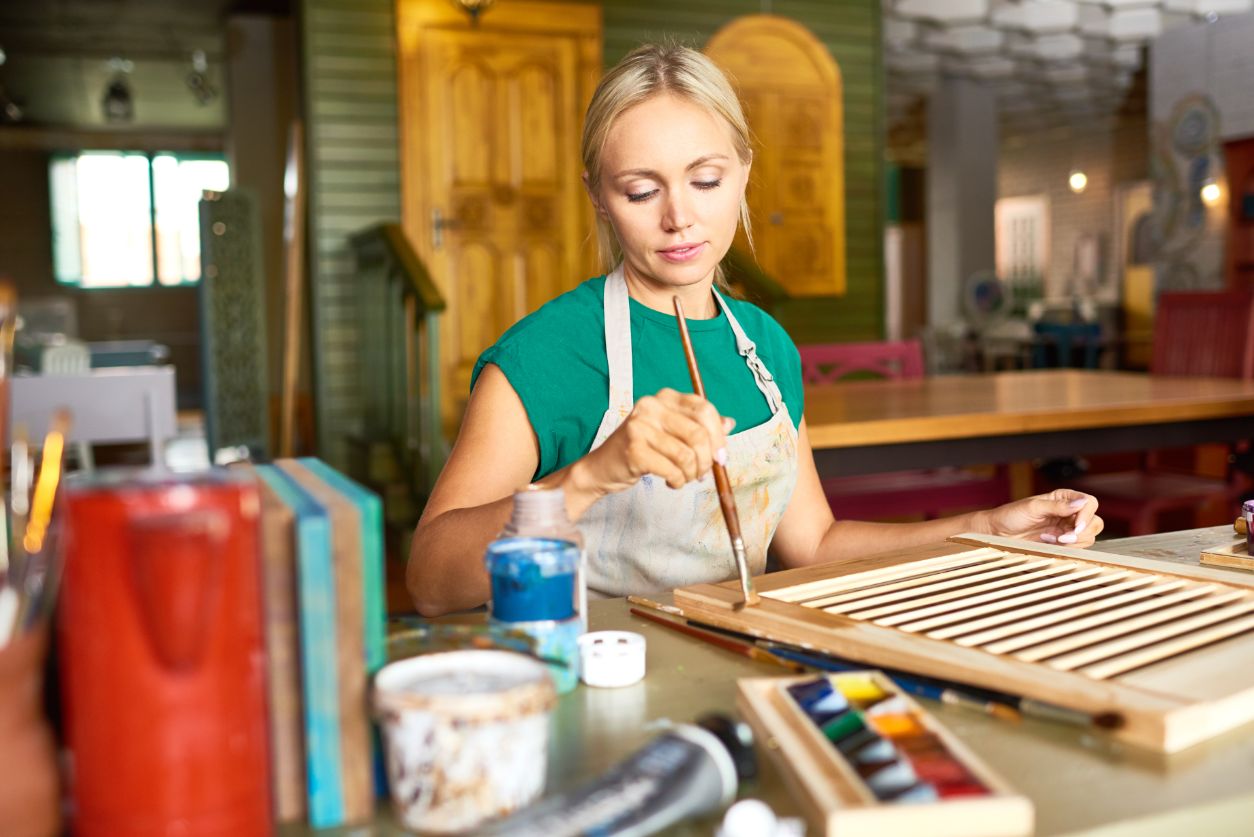 Are you skilled in making handmade goods, such as pottery, jewelry, or ethnic relics? There are lots of places you could sell your wares.
Websites to get started: Etsy (https://www.etsy.com/sell)
35. Selling Photographs
In this era of smartphones, you don't need classes in photography to become a professional photographer. And once you've honed your photography skills, you can easily capture amazing photos and sell them.
Websites to get started: Adobestock (http://www.adobestock.com/), Pixabay (http://www.pixabay.com/), and Shutterstock (http://www.shutterstock.com/)
36. Doing Voice Over
How would you like your voice being used in a documentary, film, or television commercial? If you're endowed with a unique voice, then you have all it takes to do voiceovers
Websites to get started: Voice123 (https://voice123.com/#how-to-search), TAG Talent (www.tagtalentagency.com), and Voices.com
37. Helping People with Computers
Not everyone is as computer-savvy as you are. So, you can leverage your knowledge of computing to earn some cash.
How to get started: Make and sell PowerPoint presentations or offer classes on computer basics.
Bonus: 38. Flip "as is" Items from Ikea
Go to your local Ikea and look for on the floor pieces for sale. Usually they will sell furniture and decorations for a massive 40-80% discount, just because that item has been on display for months. Pick out items with minimum ware, and then resell them for a profit on Facebook marketplace and Craigslist. It's low key, simple, and very profitable.
12 Best Side Hustle Ideas To Make Money In 2020 (That Pay Well)
Conclusion
Evidently, making between $500 and $1,000 a month isn't as difficult as most people may think. Not when there are plenty of income-generating opportunities waiting to be uncovered by you.